Donald Fagen – 'The Nightfly Live' (2021)
I've never found myself enamored with live albums, so when Donald Fagen released his emancipated 'Nightfly', recorded with a full band before an audience, I rubbed the back of my neck wondering just how good this adventure could be; while in the same breath wishing no matter what, that I'd been in attendance.
---
Allow me to assure you, with Fagen's penchant (obsession) for optimal dynamic sound quality, this outing hits the sweet spot every time. It's an exquisite piece of perfection that will sit next to your studio album causing your fingers to momentarily stumble as they attempt to settle on one. Above all, the one thing a live recording should do is to hold the studio release at arms length, keeping that memory front and center, while respectfully dancing around the edges with a bit of enhancement by polishing the veneer just enough to have things sound bright and up to date. The other aspect one dearly wishes from a live outing is that the artist is in the moment, into the music, not bored with having played the songs so many times, where this leaves Fagen and his crew sounding like they are allowing you to hear this masterpiece for the very first time. If I may, I'll direct you to 'Maxine', which will float from your speakers in an extraordinary fashion of disbelief that will leave you gobsmacked and wasted beyond assumption.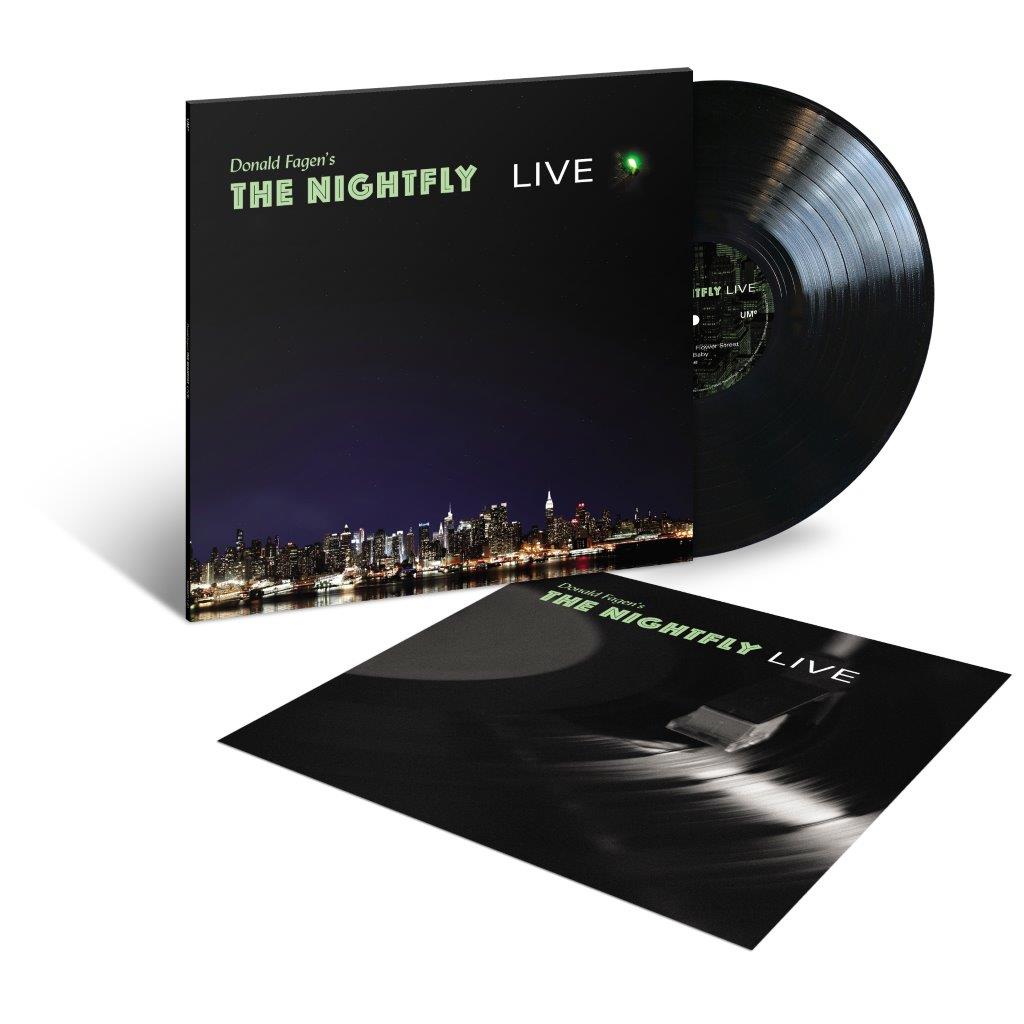 Not to praise 'Nightfly Live' beyond belief, one could suggest that the guitars almost blend into the background, allowing Fagen's vocals and keyboards to dance a bit too front and center; though any equalizer should be able to tweak your ears so that it's just right. Of course this show was designated as an event to be laid to wax, Fagen is in rare form, as are everyone else, including the backup singers. In my imaginative mind, the only thing that could make this event any better is to have been a cruise ship passenger at sea during the 1950's, streamers and confetti still dangling from the railings, with Donald Fagen rivaling the rising moon on a warm summer night.
With the joyous attention to detail found between these grooves, I can only wonder if it will be simply a matter of time before the eminently hip sonic midnight cruiser releases his other solo adventures in the same manner.
Jenell Kesler
---
Donald Fagen – 'The Nightfly Live' (Universal Music Enterprises 2021)