'Can't Count on Anyone' by Slack Times | New EP, 'At the Blue Melon Rendezvouz'
Exclusive video premiere 'Can't Count on Anyone' by jangle pop outfit Slack Times, taken from their upcoming EP, 'At the Blue Melon Rendezvouz', out October 15, 2021 via Earth Libraries.
---
The band describes the single as such: "This track is really about someone who's chasing an unrealistic dream and perpetually failing in that pursuit. Eventually, the person embraces self-sabotage and spoils their dream. It's also about depending on other people and, along the way, learning that you really can't count on anyone." EP releases November 2 via Earth Libraries.
The track's accompanying music video was illustrated, animated, and directed by Marine Hercouët, who the band got in contact with via Instagram. The video captures he story behind the track, which details an out-of-work actor who has a few too many drinks before arriving at an open-call audition.
At the beginning of the video, the viewer sees the following expression: "Se me hizo bola." According to Marine, "In Spanish, it literally translates as 'it turned into a ball' but it means 'it got out of hands' — usually when you're obsessed with something, you forget about the time or the reality surrounding you, which is pretty much what happens with the story!"
Speaking on how At the 'Blue Melon Rendezvous' came about, the band said:
"We really enjoyed writing and recording our first EP in late 2020. With that in mind, we committed ourselves to revisiting the studio again in the summer of 2021 regardless of how many songs we'd written. That commitment put a nice bit of creative pressure on us, so we regularly met at Chris' house and uncovered a new batch of songs that aligned with our collective vision for the band. When we went to the studio, our hope was to record at least two of the songs we'd written. Thankfully, we found a really nice creative workflow while we were at the studio and were able to record four songs in one afternoon. The EP title is a reference to an art gallery in downtown Water Valley that we frequently encountered during our walks across the city — when we first saw the place, we thought it was a windowless bar, which, for us, was very exciting.
Bronson Tew engineered the EP, and he captured the sound perfectly. When we first arrived at the studio, we played several reference tracks for him — ranging from Yo La Tengo to the Fresh and Onlys — and he really understood what we were aiming for."
The band continued, "It's a nod to melody-driven jangle pop bands. We hope we created something that is reminiscent of the sound of Athens, GA in the early 80s — a carefree and creative scene that deeply inspires all three of us. We just wanted to express ourselves and have some fun. Hopefully, that shines through in the recordings.
This EP gave us the chance to loosen up and settle into our sound a bit. We're a new band, and we formed during quarantine, so we haven't had a chance to perform and/or practice much. However, the writing and recording process for Blue Melon prompted us to spend more time together and pushed us to make decisions as a band (versus individually), which was a nice process for us. These four songs reflect the sound the band will likely pursue and further develop in the future."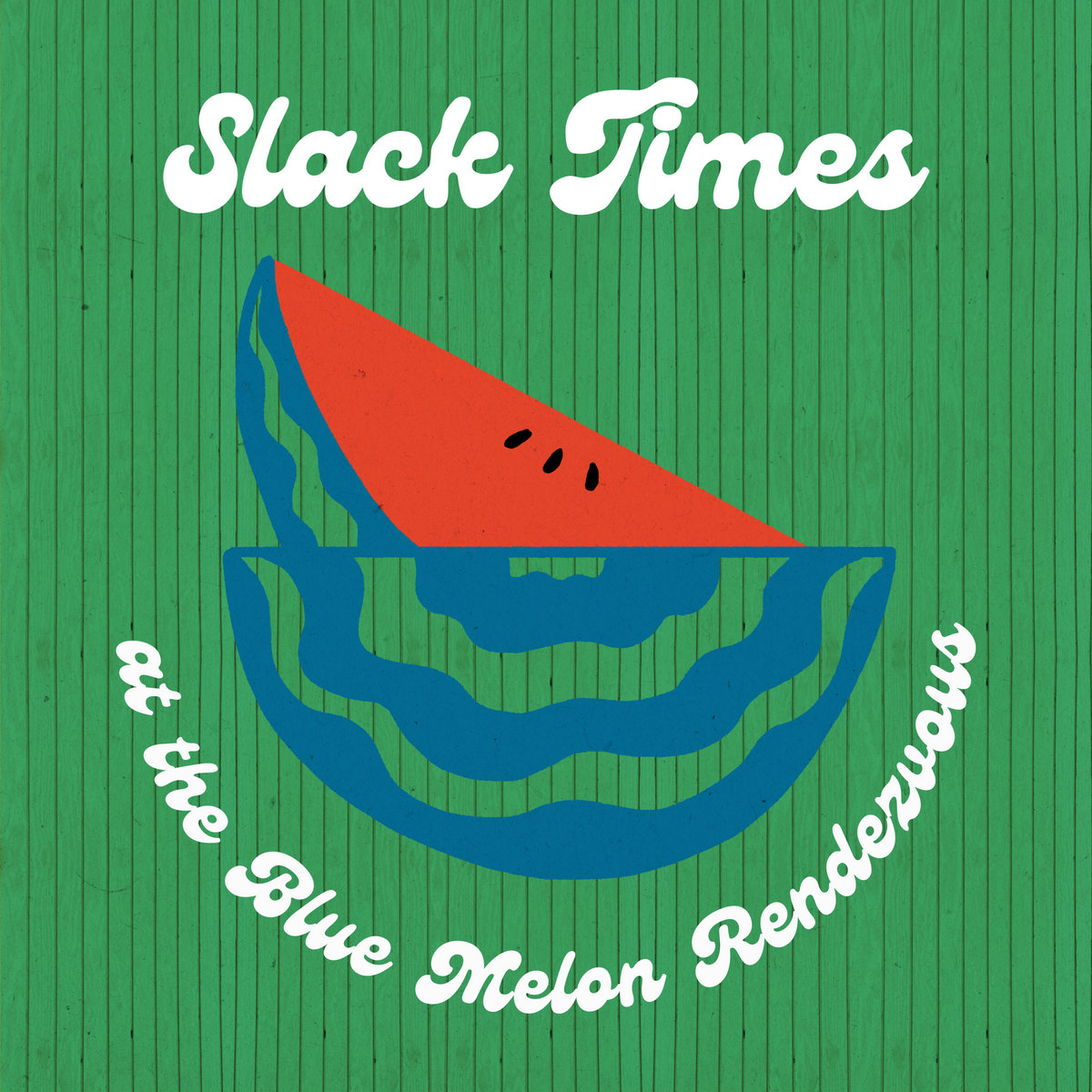 Slack Times plan to play a release show for their EP on Friday, October 15, 2021 at Seasick Records in Birmingham, AL.
---
Headline photo: Daniel Lawson
Slack Times Instagram / Bandcamp / Apple Music / Spotify
Earth Libraries Official Website / Facebook / Instagram / Bandcamp / YouTube / SoundCloud / Spotify