1968 | Interview | "It's all about the jamming for us"
1968 is the name of a great Cheshire, UK based psychedelic stoner rock band that recently released their second album, 'Salvation, If You Need…'.
---
Released on April 20, 2021 on vinyl via Croatian independent label No Profit Recordings, 'Salvation, If You Need…' was recorded live in the studio like in the good ol' days. The band consist of Jimi on vocals, Sam Orr on guitar, "Bear" on bass and Dan on drums.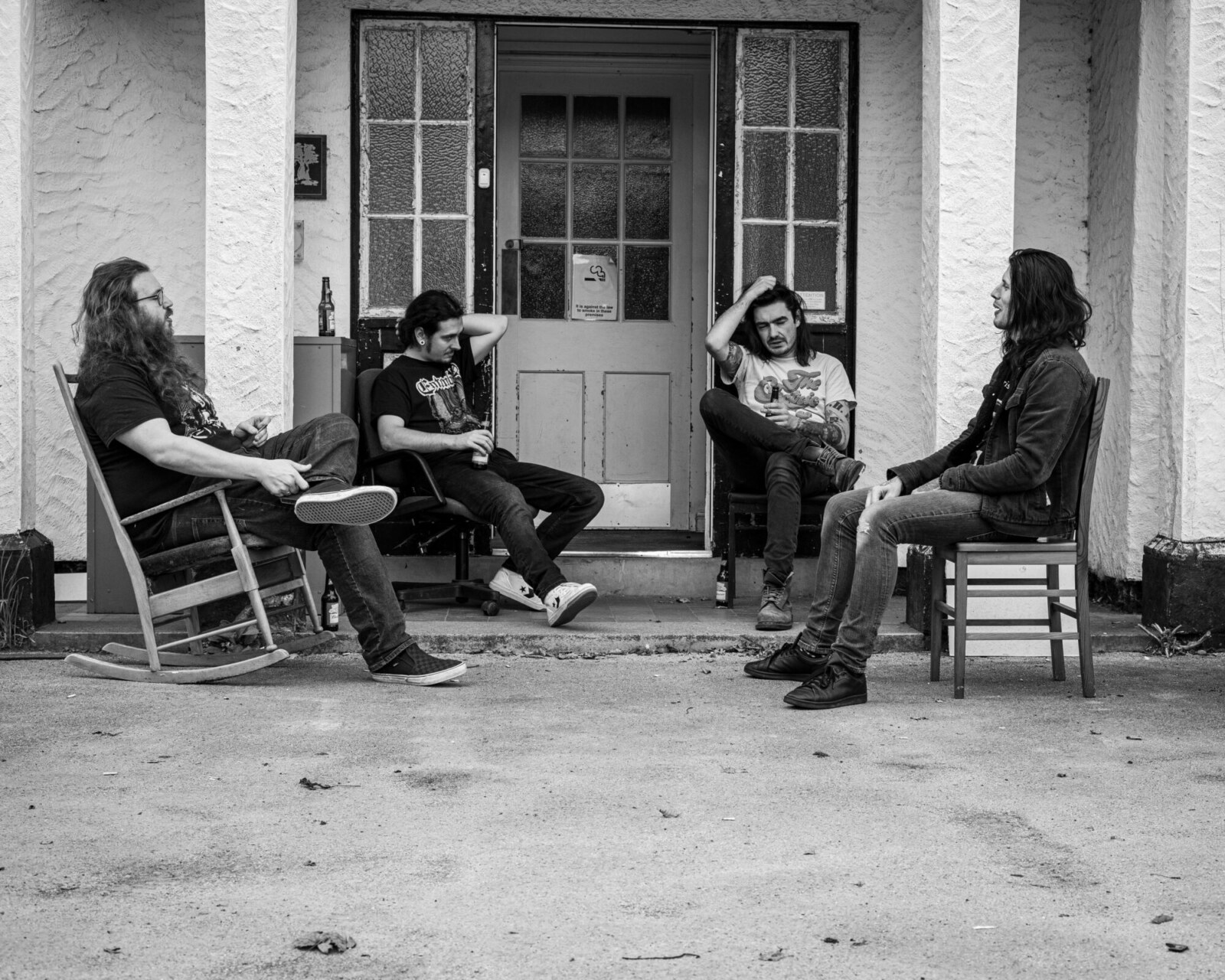 "1968, a year that some of our favourite records came out"
Would you like to talk a bit about your background?
Sam Orr: The chance meeting that is often mentioned in articles about us is pretty much how the band formed. From a personal point of view, I was trapped in a toxic place in my life and needed some form of release. I had pretty much given up on playing live and recording at this point in my life. The advert I saw online requested a guitar player, drummer and a bassist. The main attraction was the handle used to post the advert, it read, "IAMAGOLDENGOD87". At first I didn't notice that part but when I did, all I could think about was Robert Plant screaming it from the top of the Hyatt House Hotel. This piqued my interest in getting back into playing properly again. After I got in touch with Jimi we hit it off pretty much straight away and he sent me some demos of his older band, Joker's Hour. I heard a real energy in his vocals which I'd never imagined would have been 20 minutes drive away in Winsford.
1968 took a few weeks to actually develop as Jimi and I asked a few people to drum and play bass but to no avail. After a while, we found a drummer and bassist which allowed us to start with the bare bones of the band and the music. The initial line up and material was sketchy at best as I ended up playing bass on the first EP due to poor takes. We were one of the first bands to record a sketchy EP at Skyhammer too, this was our first experience of trying to be a band. Thinking back, those sessions were a fucking nightmare, I actually recall fighting, vomit, cherry whiskey, out of time bass, illness, the list is endless. Regardless, Jimi and I weren't pleased with the results of our first EP so it was shelved and the bassist and drummer were sacked. After this, Jimi used the EP to advertise for other musicians including an Eastern European drummer called Tom that could weirdly only play with headphones on. For bass, enter Tom Richards. When Tom first showed up to audition for the bass player role, we were completely overwhelmed by the sheer size of the bastard, he was at least 7ft tall when we first met, he's shrunk a little bit since this day in 2013. On the first session with Tom we realised that we had two Tom's in the band and this would be tough to navigate, I explained that Tom Richards looked like a Bear, also reminded me of Bob Hite from Canned Heat, (beard, stature, et cetera) So then Bear was born. Shortly after this, our drummer left and was replaced with another Tom, this time Tom Drury, who had jammed with me a few times in earlier bands. He was recruited for the first two EP's we recorded back at Skyhammer with much better results. In 2016, Tom Drury departed the 1968 camp and went on to form other bands. The drum stool was quickly filled by Dan Amati who we had played with in his band Sons Of Andal. Whenever we watched his band it was clear that he had an incredible feel about the kit and above all else, he was and still is a very good dude. He has a very positive attitude towards everything he plays and you know what? It shows. He's usually the one that makes the least mistakes. After Dan's arrival, we began work on 'Ballads Of The Godless' as a dispute was settled on 'Fortuna Havana', which was originally intended to be an album but ended up being released as an EP. Such as life, eh? Then came UK tours, European Tours, an American Tour, a live record at the Whisky A-Go-Go, a second album and now here we are!
Were you in any other groups before forming 1968?
Yeah, I was in a few bands back in 2005-2009 the main one being Supernought which was made up of a few broken up bands in Chester. It was a dual guitar band which had a pretty heavy sound. We were a stereotypical Sabbath worship band. The band phased out and I jammed in a band called Brown Acid which was a lot of fun but pretty short lived. We literally wouldn't rehearse but would turn up and jam for at least an hour solid. This band also featured Tom Drury who later joined 1968.
Jimi was in a few bands also, around the same sort of time he was in Brighton and playing guitar in Los City Ramblers and later Jokers Hour in Cheshire.
Bear played in a few indie covers bands on the wirral before joining us, he was learning a lot about basses at this time too. He was forced out of that band when 1968 started to play live from what I believe. Conflicting schedules et cetera.
Dan was in Sons Of Andal prior to 1968, as I mentioned earlier, we'd played a few shows with them and were all friends, when Andal phased out, Dan had the time to join us.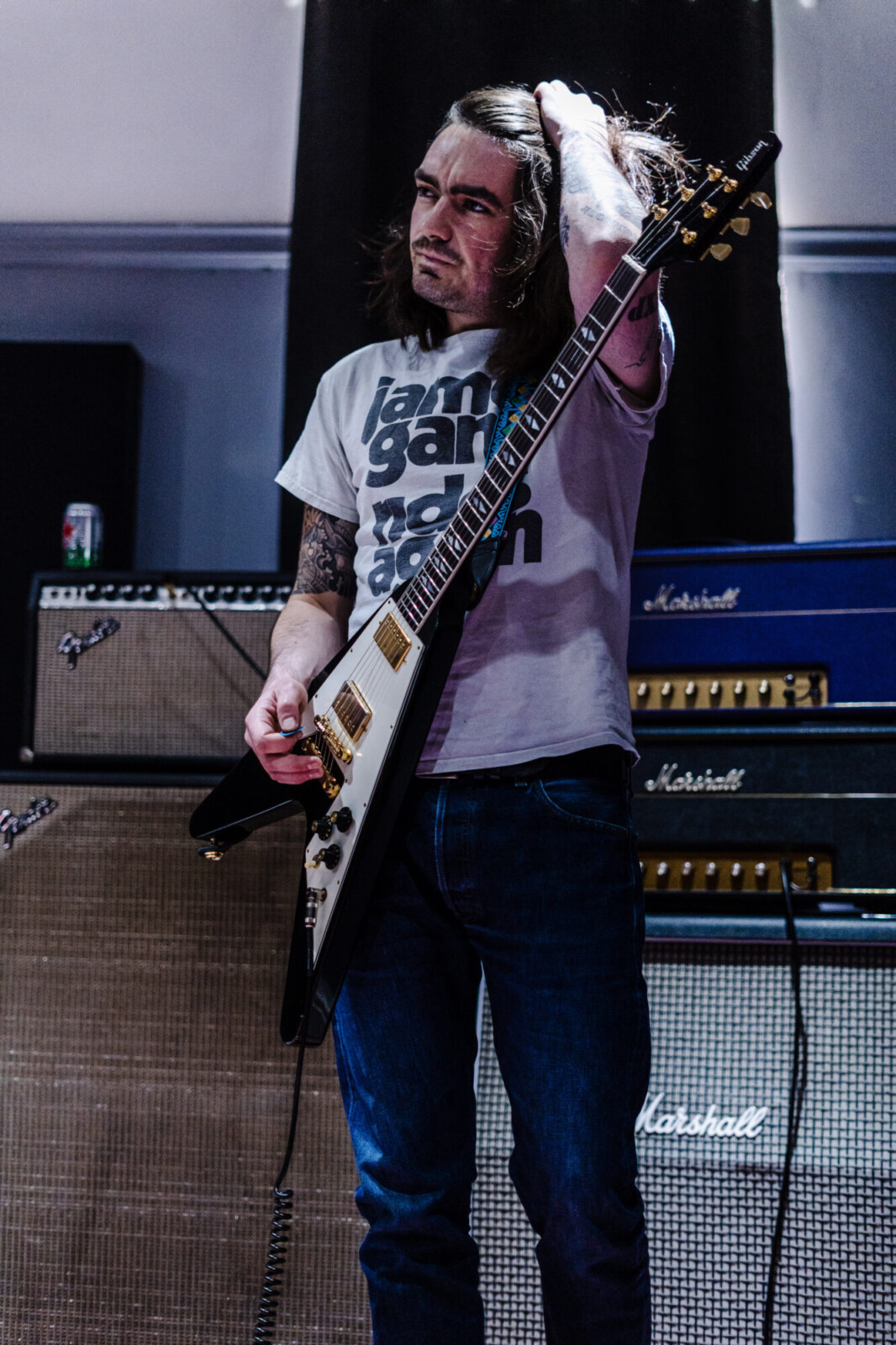 Was the name of the band inspired by one of the most intensive years for rock music or am I completely wrong?
You're not wrong, the name was a total bitch to get right and of course naming your band after a year isn't always wise in an age of Google search results et cetera. Me and Jimi used to spend hours sending different name ideas back and forth over WhatsApp in 2014, some absolutely awful suggestions were there such as Broken Bricks, which I still think is the worst band name I've ever heard. After this, we started throwing AcidWolf about, then GypsyWitch, then GypsyWitch 68' then as soon as we started with a number, we said what about 1968…which was the year that some of our favourite records came out. This was agreed and the name stuck.
I really enjoy the vinyl version of '1968/Fortuna Havana' that was released by No Profit Recordings. What's the story behind it?
The story, which I mentioned above, is that the compilation EP is basically the first stages of 1968, the self-titled one is technically a remake of the EP that we completely screwed up the first time round with the wrong line up. When we finished the first EP we all had a dream about getting it on vinyl which we knew wouldn't have happened as it was too short and a waste of an LP. However, from this session Jon Davis approached us and asked if he could release it on his label Black Bow Records. As the momentum grew with the first EP we began work on what we thought was going to be a full length LP. But due to inner band conflicts it became an EP and the pinnacle of our time with Tom Drury. Fast forward to 2020 and No Profit reached out to us with an idea to realise the dream and press both EP's on one record. We were delighted and very pleased with their results and their determination as a record label. We're proud to be involved with them all.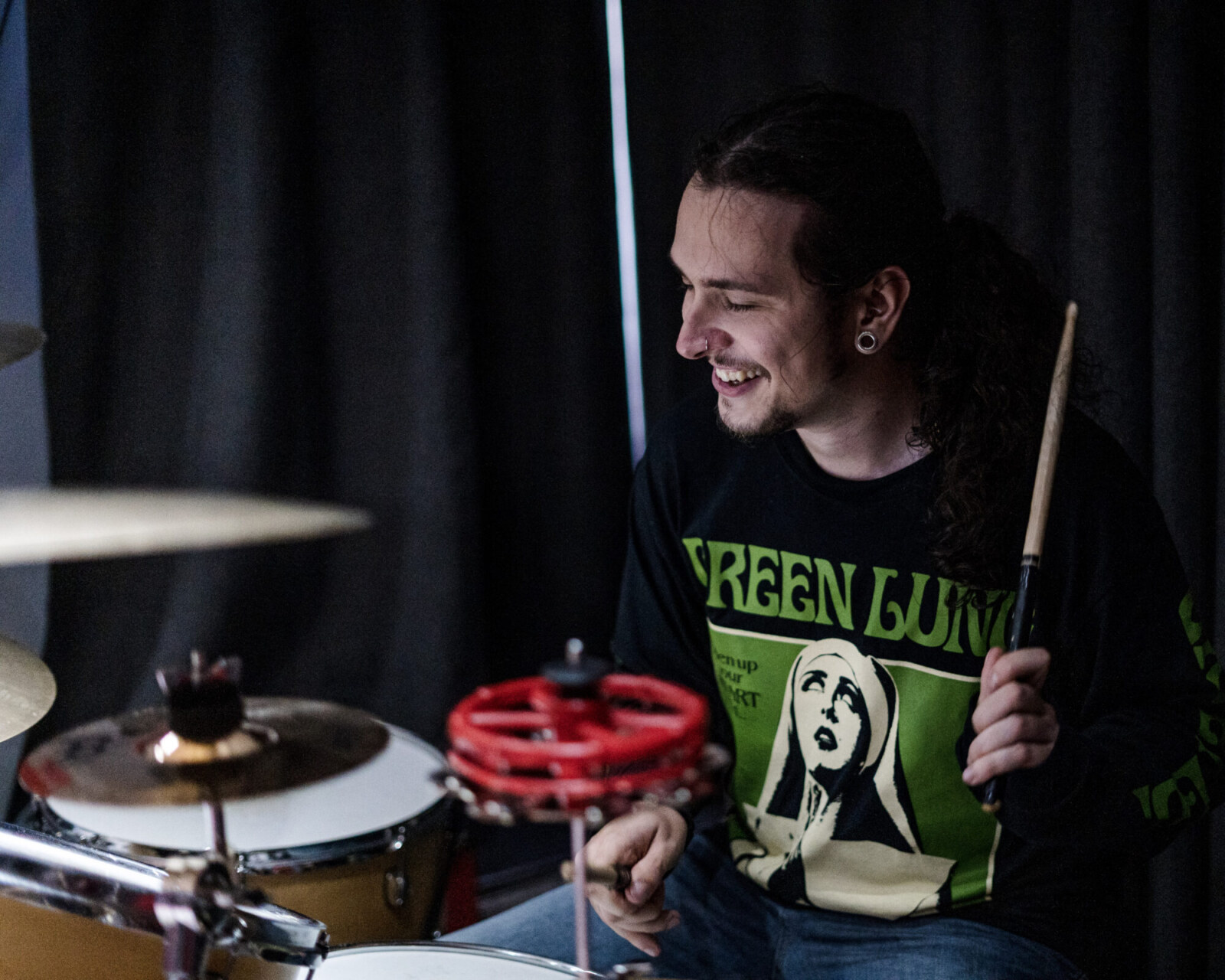 How about 'Ballads Of The Godless'?
'Ballads Of The Godless' was a bit more complex in terms of writing and recording, the first half of the record was done with Chris Fielding at Skyhammer and the second half was done with Simon Jones at Faktory Studios. This was also where we got a feel for recording live as 'Chemtrail Blue's was recorded this way. 'Ballads Of The Godless' was at the centre of a bad record deal too. HeviSike Records fed us a load of bullshit and basically wanted to sit on the album like a fat kid with all the sweets. Having not fulfilled his part of the deal by not paying the relevant invoices, I decided to set fire to his contract and take 'Ballads Of The Godless' back into our own hands for the rest of its days, we made it, it's ours.
There's some reasons behind the tracks too, 'Devilswine' (first song written with Dan), 'Screaming Sun' (referenced from Rick and Morty), 'Temple of the Acidwolf' (tribute to the name we nearly agreed on), SJD (a tribute to Stephen James Dale who believed in this band prior to his passing it also features Stephen's ex-brother in law playing Piano beautifully), 'Chemtrail Blues' (for all those that believe in that…), 'McQueen' (a tribute to Jimi's beautiful bengal cat that escaped and was killed by a car), 'The Hunted' (Basically a sex song)… It was a lot of fun to record a record we are still most proud of.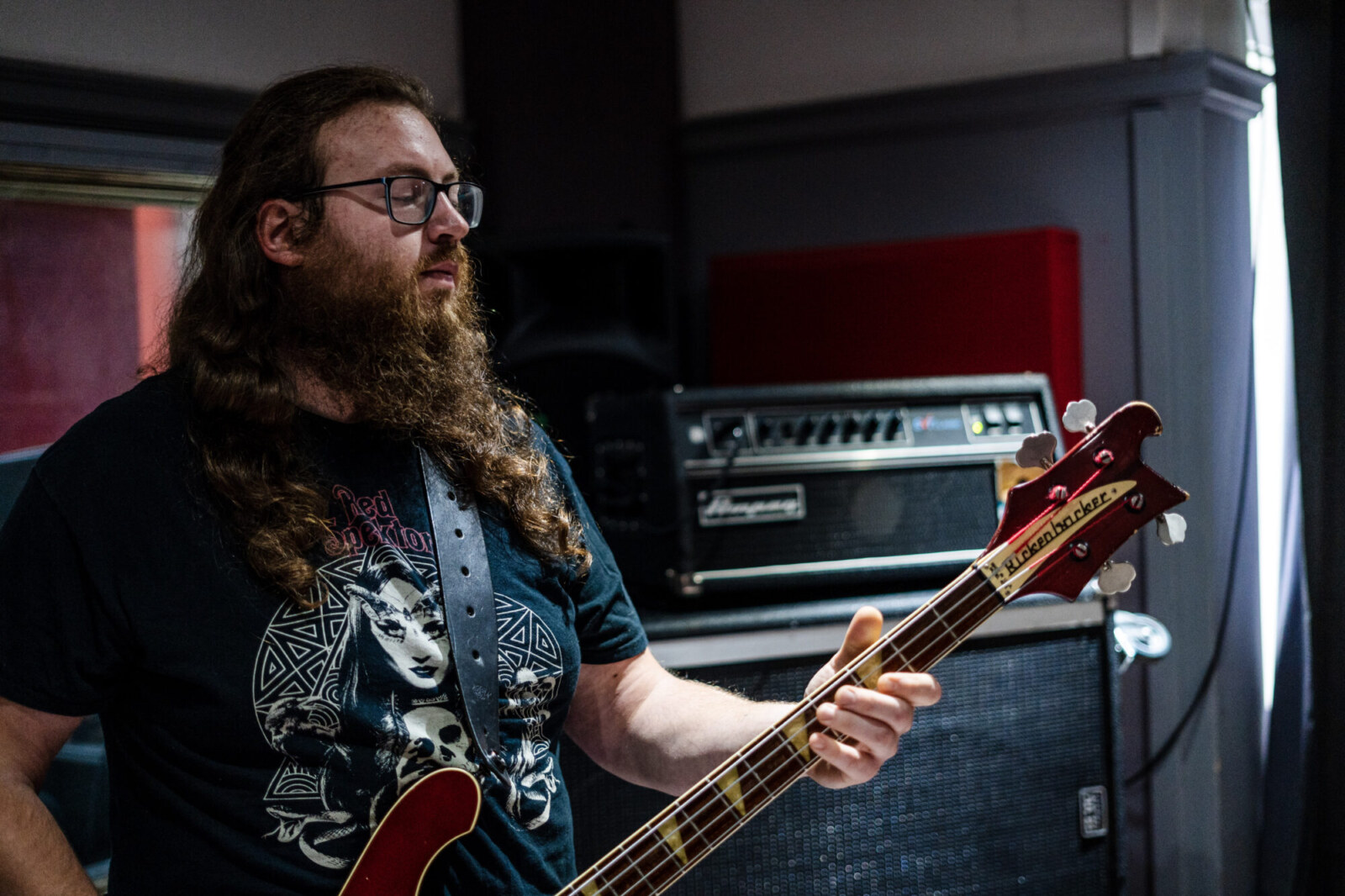 You have a brand new album out, 'Salvation If You Need'. Can you share some further details on how your latest album was recorded?
Well, when we had all made plans to tour and play shows in 2020, the COVID thing stamped it all out. Being stuck inside for months on end made us all want to record and get some form of Salvation from the hell that was unfolding worldwide. We made sure it was safe to go and record and basically moved into Simon Jones' studio for two months. This was all going smoothly until I hit a bereavement the day we entered. We worked around that and recorded the tracks we had ready, which I recall was only about 4 or five songs. We then wrote the rest of the album whilst we were in the studio.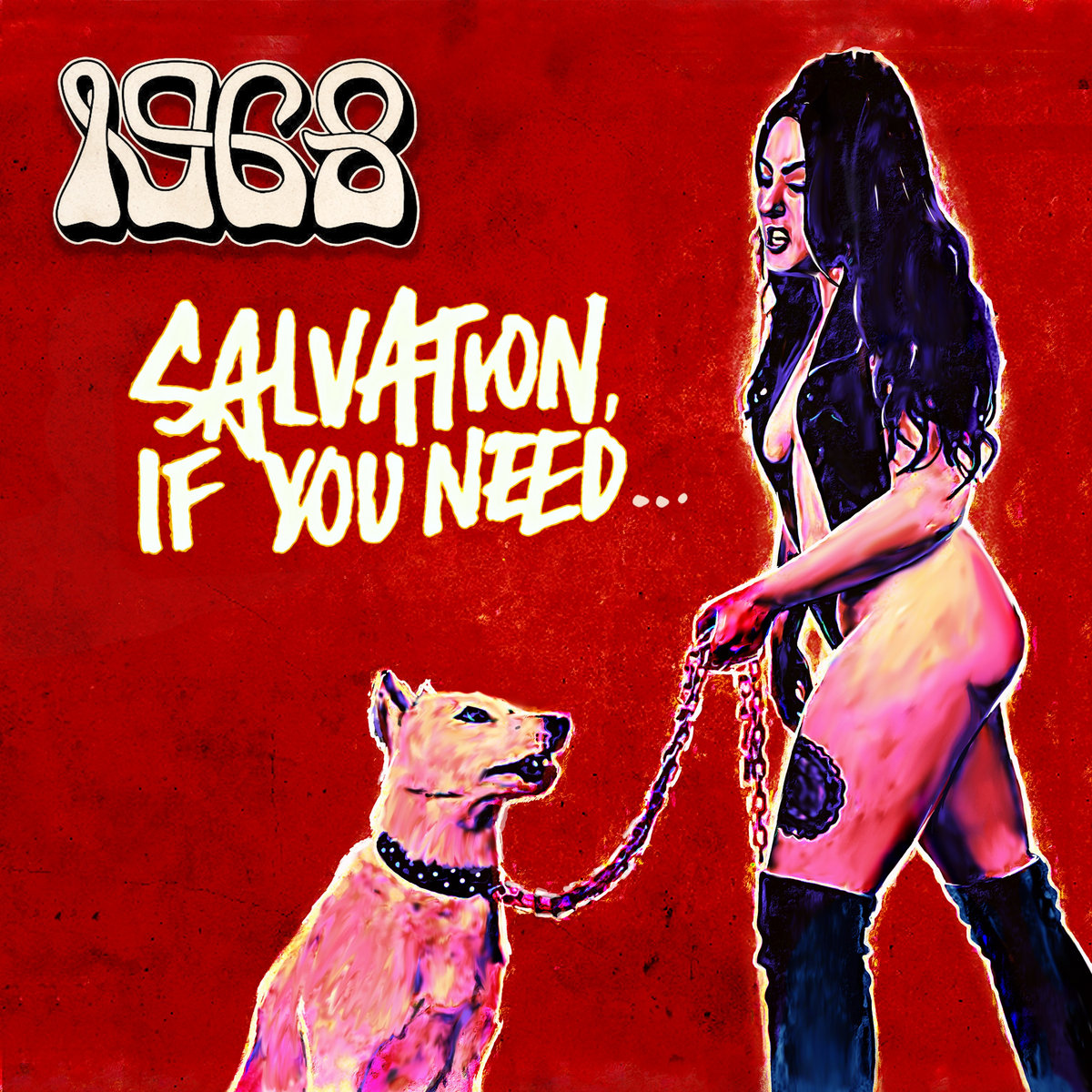 'Railroad Boogie' (completely inspired by Grand Funk Railroad, Bear hit this riff first and then jammed until fully baked), 'Trail Of Dogs' (this was added in after jamming for hours, the name came out after we drove down a trail of dogs in Spain on tour, credit Bear again), 'Blackwing' (the first time we recorded this was at the Whisky A-Go-Go, we'd written it in California the night before. The version on 'Salvation If You Need' is the more complete one), 'Here it Lies' (basically a doom sea shanty), 'Guts' (we heard this first when we played at the Orkney Rock Festival, basically we drove for 9 hours listening to it. Then we decided to open our set at HRH Doom Vs Stoner with it. When recording it became a no brainer to pay tribute to Budgie), 'Expressway' (this song is the shortest one we've ever written, it had to be featured on 'Salvation If You Need'), 'Eastern Wind' (this one was written and recorded in one day by me, Dan and Bear. We sent the track to Jimi to write over and record his vocals. It was originally called 'Learner Drivers' which Dan refused…), 'Small Victories' (this got its name after the first time we finally managed to write something new after 'Ballads Of The Godless' came out, hence a small victory), 'Rise Of The Night Hornets' (we had been jamming this in the studio and when we finally got the structure together, a hornet flew straight into the studio whilst Jimi was rolling a joint and made him do a little wee in fear. Needless to say we all legged it out of the building. Outside there was about five more of them flying at a light making a terrifying thud as they hit the lamp), 'God Bless' (this song was written a day after my mother's passing, I played the chords on my dad's guitar and took them to the studio. Originally it was going to be an instrumental but Jimi added the vocals and it worked well. We included Wayne Baddely on the organ to fill out the recording a bit more. The one you hear on the record was the third take. My mother would sign phone calls off with God Bless so as I didn't get a last call, I named the track).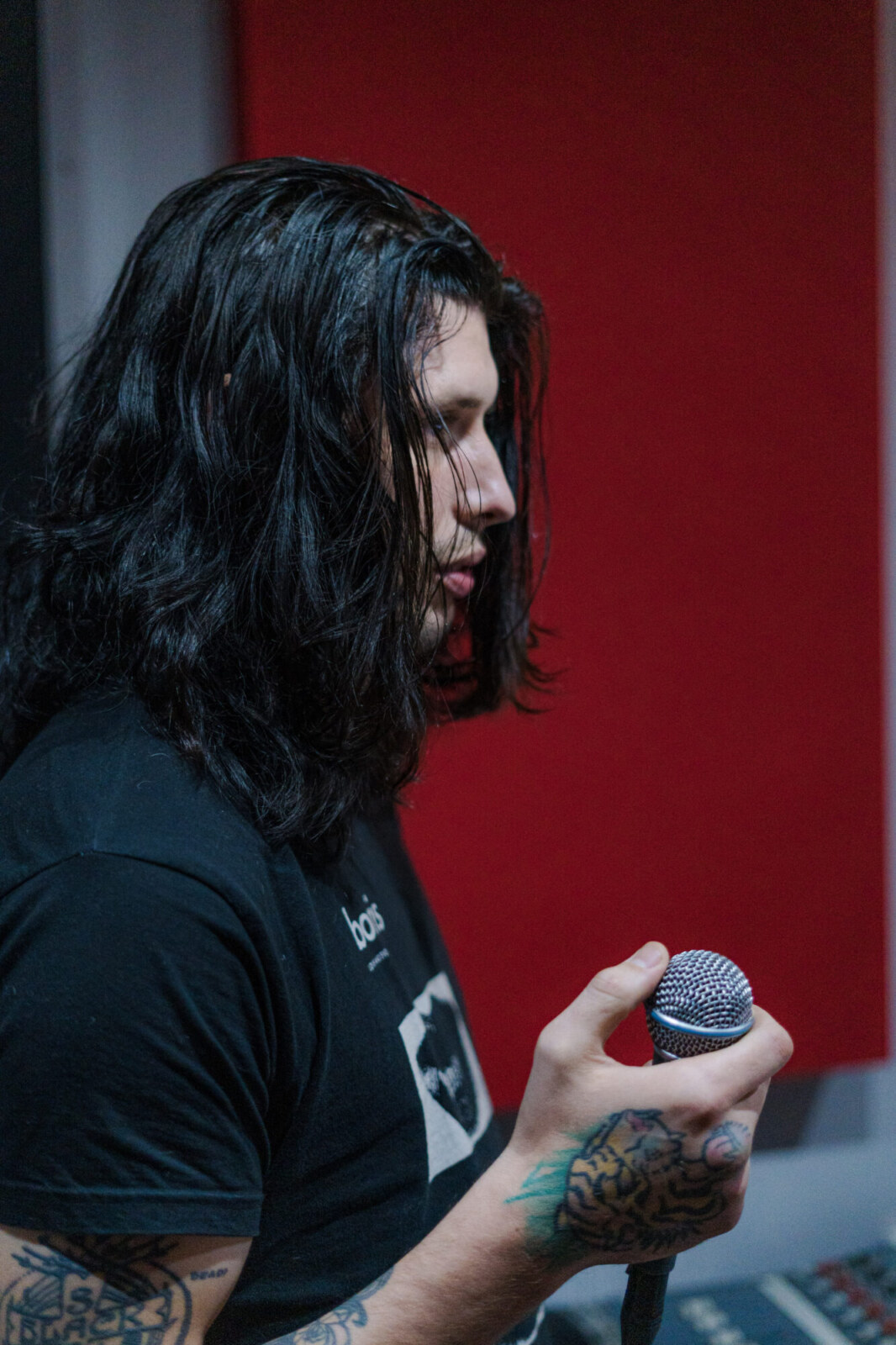 Who produced it? What was the recording experience like?
It was produced by Simon Jones and James Smith, they worked together and captured it all live. The experience was great but also quite hard at times due to the world melting down around us. As we recorded the whole thing live, the experience was fairly tiresome, as ear fatigue usually sets in and proves that you can sometimes have too much of a good thing.
There's a nice vinyl edition of 'Salvation If You Need' available.
Of course, we have No Profit to thank for that too. There were some delays from the 1968 camp as usual. We had some difficulty in getting materials over to Mario et cetera but its all in hand now. You can expect a gatefold sleeve, artwork from all over the world and our record in the middle of it all. We'll also have a booklet with all details of the record.
"Pretty much all of our material we have ever written has come from us jamming"
How do you usually approach music making? Just jamming or something else?
Yeah, it's all about the jamming for us. Pretty much all of our material we have ever written has come from us jamming. This usually begins with Bear or Myself bringing a riff to practice and it goes from there.
Would you mind speaking about your equipment?
Sure, we have a fairly big collection of gear which is spread about. All of it gets used either live or in the studio.
Jimi: A box of Shure SM58 Beta's in various conditions with added gaffa tape. TC Helicon pedal, Boss DD3 delay. Many cables in various conditions also.
Sam: Gibson Jimi Hendrix Flying V 1991, Gibson Les Paul R7 Darkback Goldtop 2019, Fender Stratocaster Japan 1986, Fender Esquire Japan 1986, Gibson Les Paul Jr 1987, Marshall 1959HW 100w head, Marshall 1959SLP 100w head, Fender Dual Showman Reverb 1974, Four Marshall cabinets 1960A and BX / 1969AHW / JCM800 B, Kingtone Duellist, Kingtone Octaland, RMC10 Wah, PS-2 BOSS delay, Carbon Copy delay, Dunlop Volume pedal, Blackout Effectors Musket fuzz, Danelectro Talk Back Delay, Gig Rig ABY Baby
Bear: Ampeg SVT Classic, Roost 100w head, Peavey 2/15 cab, Ampeg 8/10 cab, Boss Blues Driver, Fuzzrocious Rat Tail, Dunlop Crybaby bass, Fender Jazz Bass, Rickenbacker 4001 1976, many cables, Fender Jaguar Bass, Hagstrom 8 string bass.
Dan: Gretsch Catalina Club kit, 24×18 BD, 13×9 RT 16x16FT. Cymbals all Zildjian A Custom /Projection series. 14″ HH 19 + 20″ crashes 21″ Ride cymbal, Mapex Black Panther brass snare. DW 9000 pedals and Tama hardware.
Do you discover new aspects of your songs developing in front of an audience?
Sometimes, it depends on the audience, we jam songs out if the audience is receptive to it.
In your dreams, who are you on tour with?
Pink Floyd.
Let's end this interview with some of your favourite albums. Have you found something new lately you would like to recommend to our readers?
We've heard a few good records, they're all various trips but, Garrett Mason 'Love and Sound' (thanks to Mark Wood), Boss Keloid Family 'The Smiling Thrush'. Most things you can find on APF Records. Anything by Elder, you can't lose.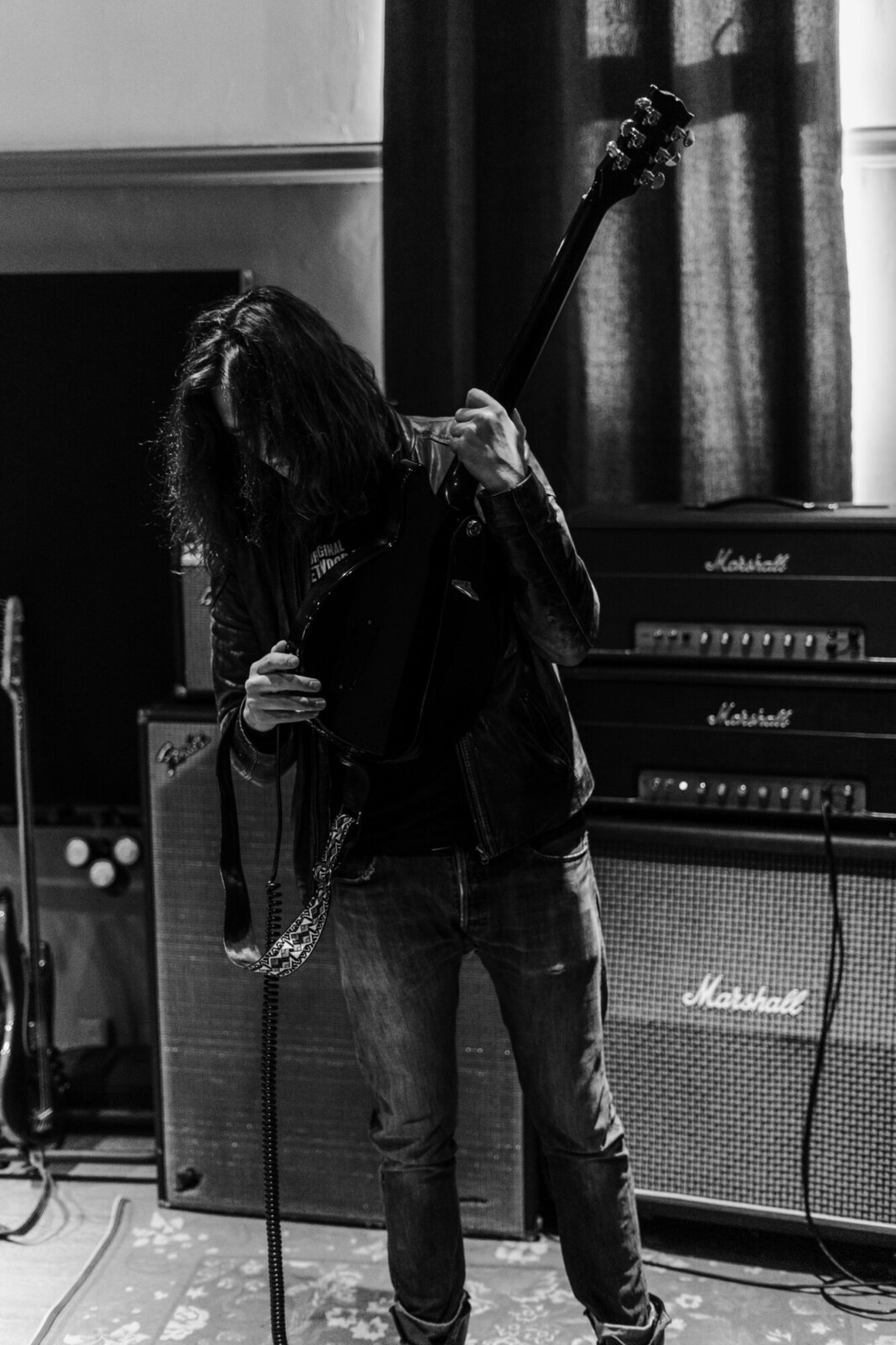 Thank you. Last word is yours.
Stay respectful of others around you and play loud.
Klemen Breznikar
---
1968 Facebook / Instagram / Bandcamp / Spotify
No Profit Recording Facebook / Instagram / Bandcamp