Pere Ubu | David Thomas | Interview
Pere Ubu was changing the face of rock music.
---
Over the next 34 years they defined the art of cult; refined the voice of the outsider; and inspired the likes of Joy Division, Pixies, Hüsker Dü, Henry Rollins, REM, Sisters of Mercy, Thomas Dolby, Bauhaus, Julian Cope and countless others.
David Thomas is one of the founding members of the short-lived Rocket from the Tombs (1974–1975), in which he played under the moniker "Crocus Behemoth". From 1975 he has been very busy with Pere Ubu and his solo releases. Though primarily a singer, he sometimes plays melodeon, trombone, musette, guitar or other instruments.
'Pennsylvania' and 'St Arkansas' are two classic Pere Ubu records that are newly remixed by David Thomas. Fire Records issued them on vinyl, along with many other Pere Ubu records.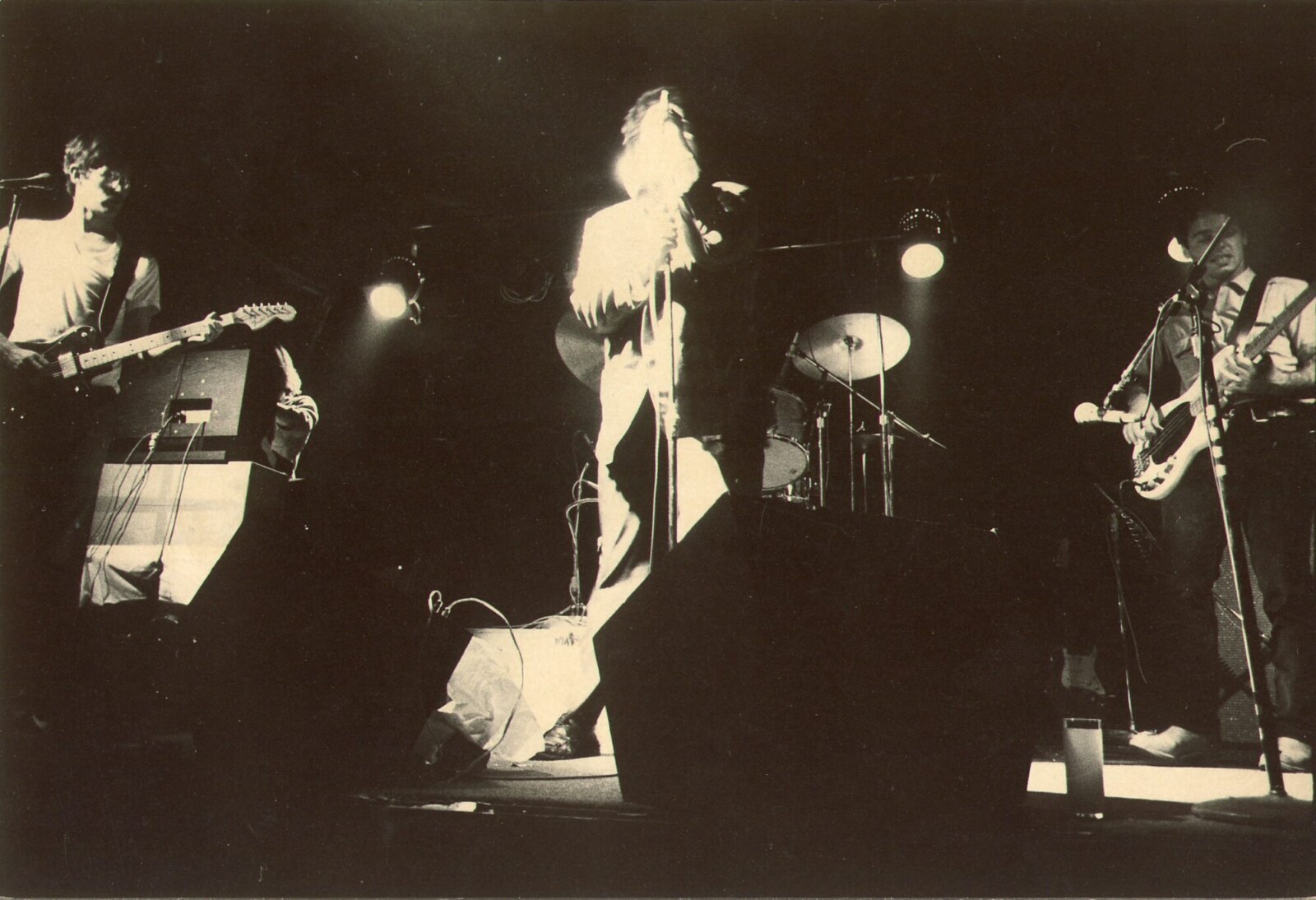 "My ambition for Pere Ubu was to be discovered in a used record bin in 30 years"
Where and when did you grow up? Would you like to talk a bit about your background?
David Thomas: I was born in 1953 in Miami. I grew up in Cleveland Heights, an eastern suburb of Cleveland, Ohio. My father was a first-generation American with French and Welsh parents. He grew up in NYC and taught American Literature. He was passionate about Walt Whitman and Vachel Lindsay. My mother was an artist with a passion for flowering roadside weeds, Renaissance art and Middle Eastern ancient history. Her family came to America just after the Mayflower. She worked for the Natural History Museum drawing fossils and painting birds. I have a younger brother who is a chemical engineer troubleshooting chemical plants in China, Indonesia and Malaya. I have a younger sister who worked for the US Department of Geology specializing in water tables. I am a High School graduate who was taking special college-level courses in micro-biology. That was my future until I became disillusioned and declined college.
When did you begin playing music? Who were your major influences?
I began playing in 1974. I was working as copy editor and writer / columnist for a weekly tabloid called The Scene. A friend on the distribution side had the idea of doing a band that would tie in and promote the magazine. He had some buddies who played and we put it together. We did a couple shows and decided to pursue it more directly. That band became Rocket From The Tombs. I have absolutely no major influences. Rocket From The Tombs had some heavy MC5, Stooges and Alice Cooper connections in the beginning but they didn't come from me.
Was there a special moment when you knew that you wanted to be a musician for the rest of your life?
No. I never had any such realization or intention or desire. Pere Ubu was meant to be the end. I scoured used record bins at the Salvation Army. I loved to find forgotten self-produced singles of local bands which I then researched – artifacts of lost culture, unknown folk art history. My ambition for Pere Ubu was to be discovered in a used record bin in 30 years.
What was the local scene in Cleveland before Rocket From The Tombs arrived?
The same as it was after we arrived. There was a very large and very professional rock band scene of groups that played cover versions of the various popular groups of the time. There were lots of radio stations and record stores. Lots of clubs and concert venues. Lots of record company presence in the city. It remained that way for many years. Little attention was paid to us or others like us who doggedly pursued our own music.
Were you part of any bands before Rocket From The Tombs? Any recordings from that?
No, the band that became Rocket From The Tombs was my first.
Can you elaborate the formation of Rocket From The Tombs?
I was a minor celebrity because of my writing and my column in The Scene. One night Peter Laughner came up to me to introduce himself at a club I was hanging out at. He said he wanted to be in my band, Rocket From The Tombs. I said, "Sure – come down and jam". That worked out and the band began to change. Cheetah Chrome answered an ad in the paper. He had a buddy who played drums. Eventually, Craig Bell, who played bass in The Mirrors, was asked to join. He quit The Mirrors and joined. We had a series of different drummers over the 7 months the band existed.
How was the band accepted by the audience?
The people who came to see us liked it. The only people who came to see us were a very small number of people tuned into our end of the scene.
How did you decide to use the name "Rocket From The Tombs"?
We needed a name. It was the name of a super-8 stop-action film I made in high school about the invasion of Earth by prune-like people. I liked the sound of it.
Rocket From The Tombs never recorded an album in their initial timespan, but various live recordings and demos circulated occasionally as bootlegs. What would you say is the main reason behind not being able to get signed to a label?
We didn't last long enough. In the spring of 1975 I said to the band we had to record a single to make any progress. Peter said we should do 'Wild In The Streets', Garland Jeffries was his flavor of the month. I said there was no point to a cover song. This wasn't the 60s and we had better songs of our own. A couple weeks later I brought it up again. Peter wanted to do a Rolling Stones cover. I dropped the subject and in my heart I knew that Rocket From The Tombs was dead.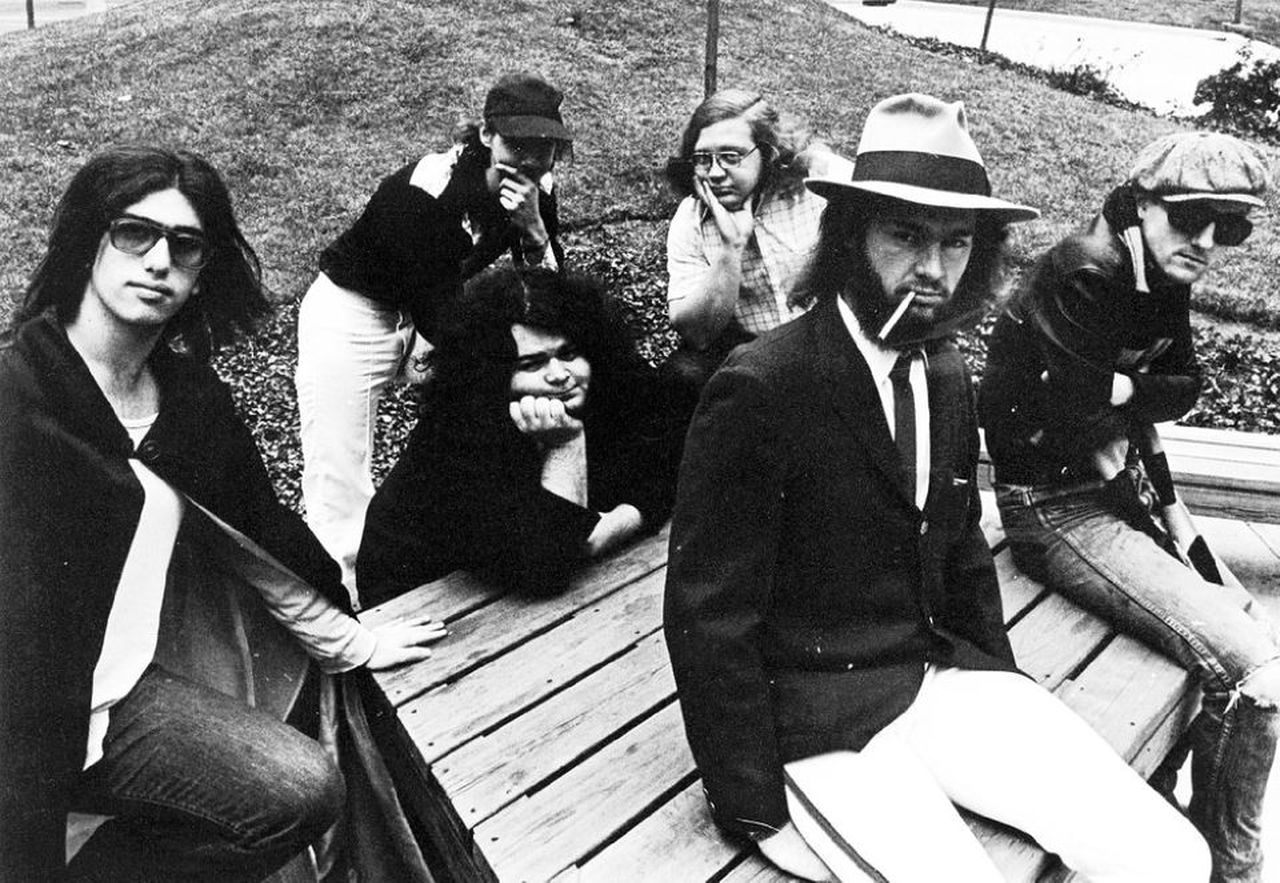 The archive recording of 'The Day the Earth Met the Rocket From the Tombs' is insane! Where did you record it and what do you recall from it?
Somebody had a reel-to-reel tape recorder. We set it up one night in our rehearsal loft and played through all the songs we knew. The idea was that there was an FM station who might play it in their show that featured local bands. Peter was keen to take it in.
What was the craziest gig you ever did?
We played in a gym at a junior high school on the far west side of town. That was the first time I did the Wally which consisted of me throwing myself to the floor and writhing around for a couple of minutes.
And now let's move to your main project that you started along with Rocket From The Tombs guitarist Peter Laughner. Pere Ubu was originally active from 1975 to 1982. What was the main concept behind it?
After Rocket From The Tombs fell apart I was going to record some of the songs. I decided that the recording group would be called Pere Ubu and the first person I asked to join was Tim Wright, who had been the Rocket From The Tombs soundman. He wasn't a musician. I told him to pick an instrument and I would build the band around him. Peter then heard of it and asked to join. It went on from there.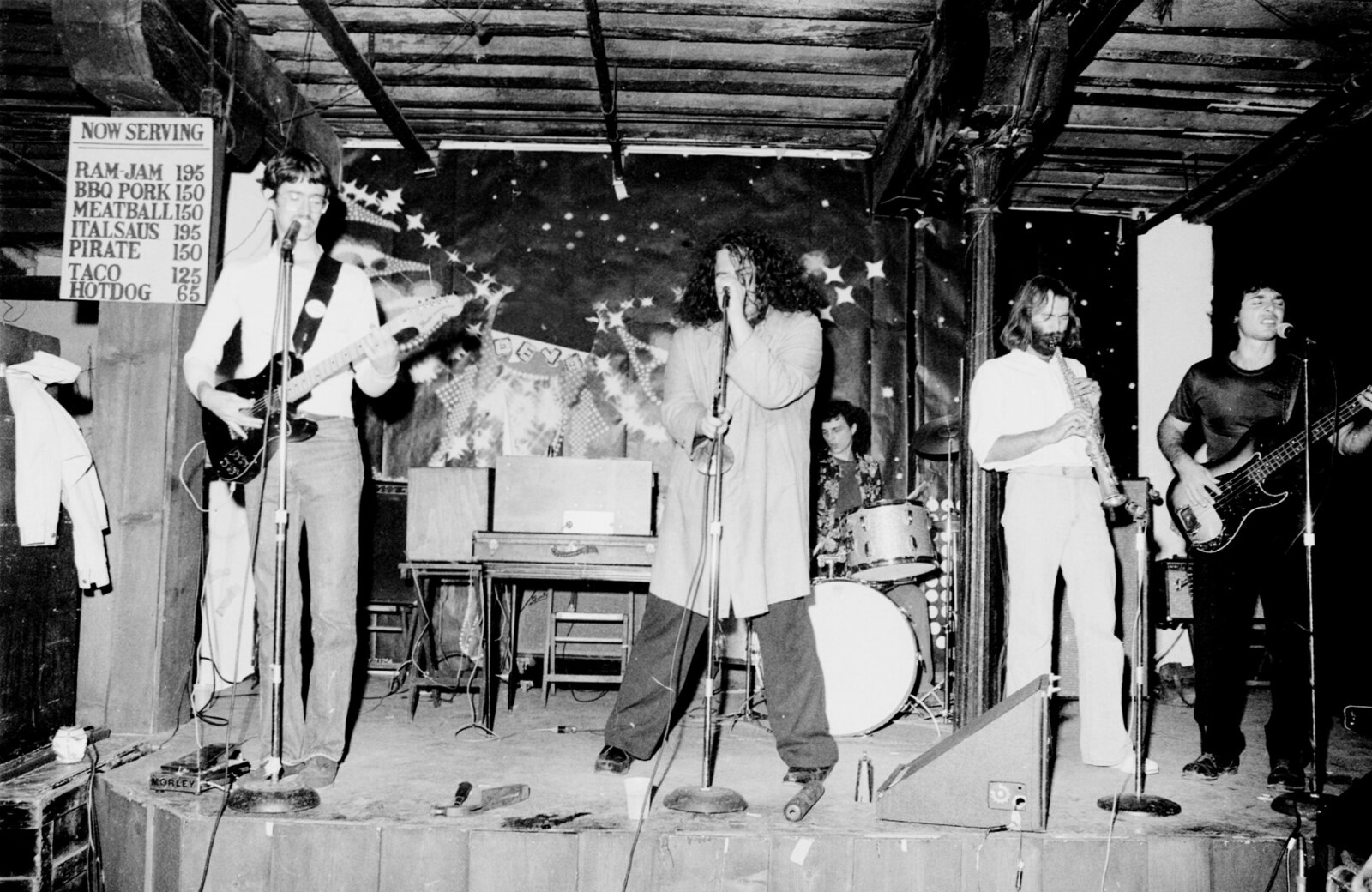 What's the story behind the "Pere Ubu" name?
I wanted to give the band a provocative personna. It was a name that wouldn't mean anything to 95% of an audience. I wanted to create a band that Herman Melville, William Faulkner or Raymond Chandler would have wanted to be in.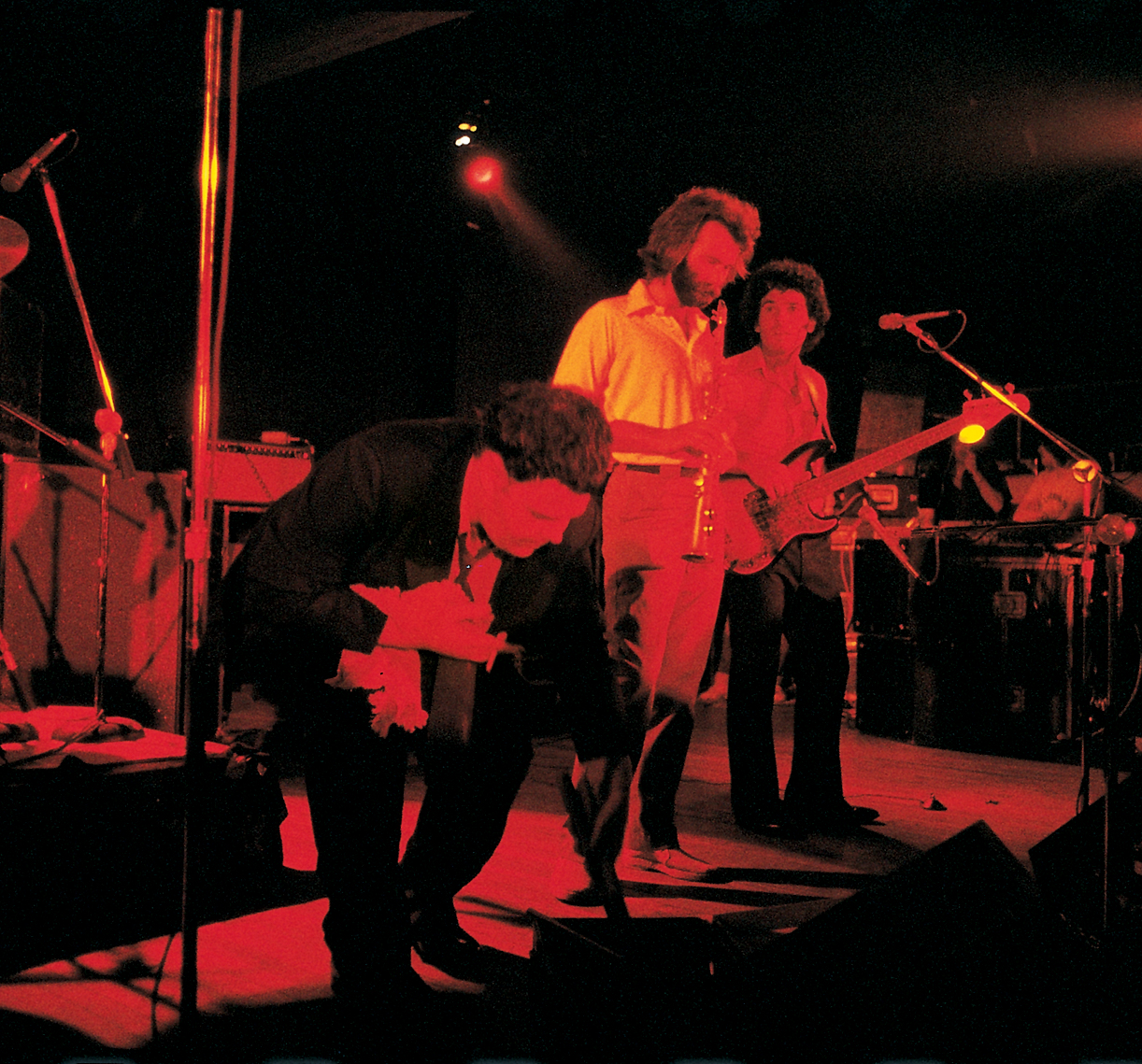 How did you usually approach music making?
The band plays around various ideas and I start working out words and singing. I take the various ideas and sounds and study them intently. I choose the ones that fit what I want to say.
"The aim was to represent real life human experience"
'The Modern Dance' set new standards for this kind of music. What were the influences and inspirations for the songs recorded?
No, 'The Modern Dance' was the only example and progenitor of "this kind of music." If there were 10 songs on an album then 47 influences and 53 inspirations went into each one of them. The aim was to represent real life human experience. Real Life does not come in tidy bundles. It's a mess.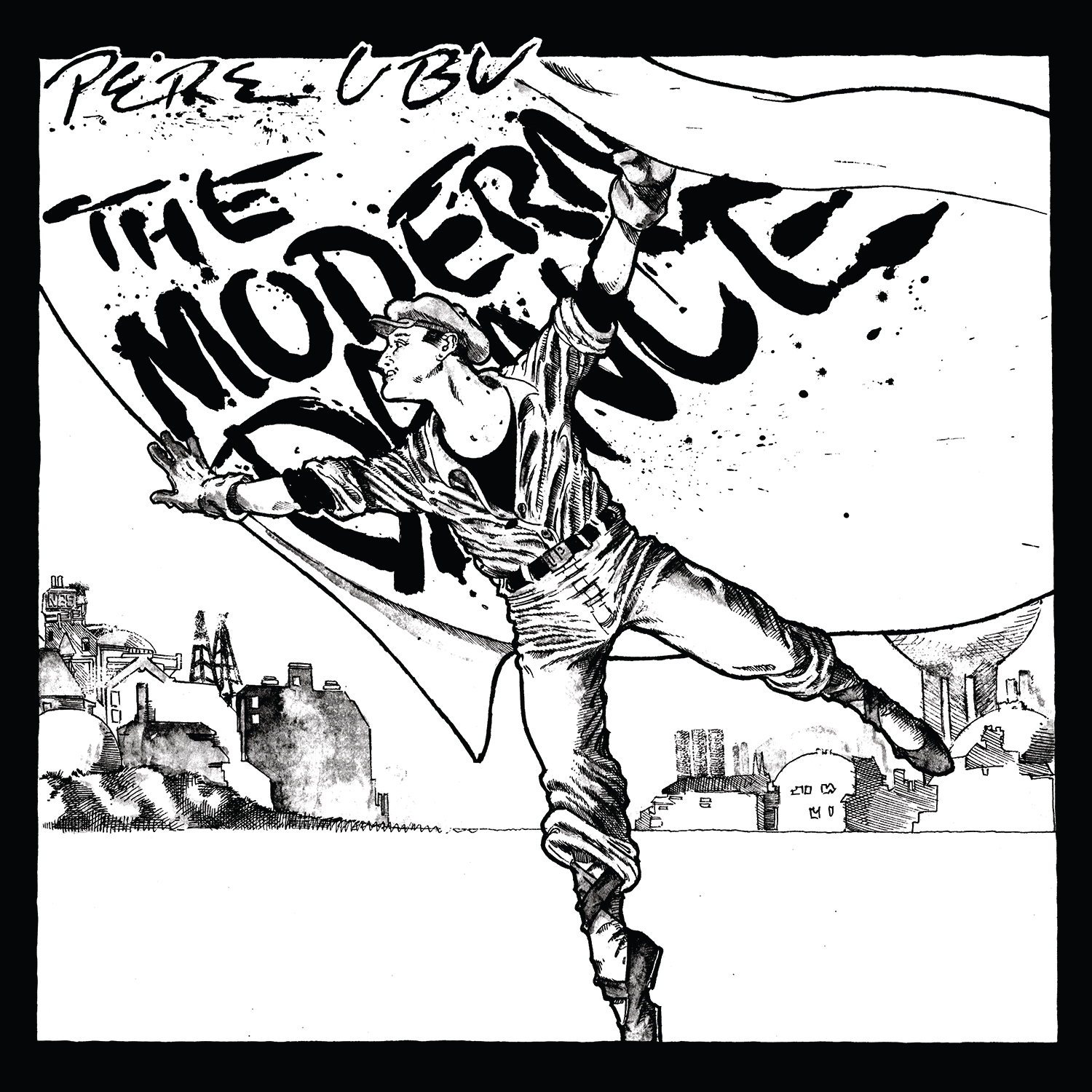 What can you say about "Blank Records", a short-lived Mercury Records subsidiary founded by Cliff Burnstein.
He put it together in order to release Pere Ubu records outside the Mercury administration. It was short-lived.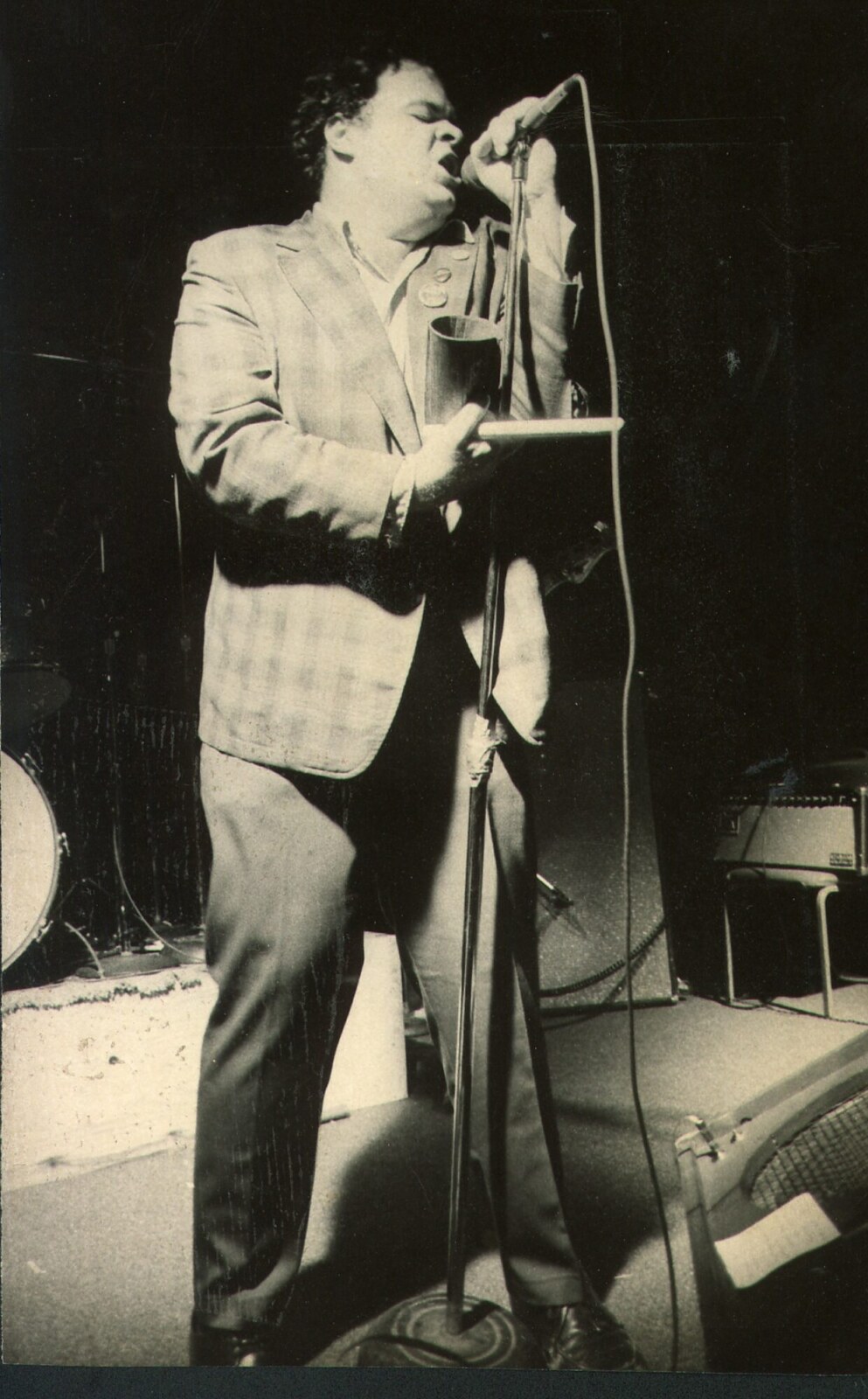 On 'Dub Housing' your sound changed quite a bit. Please share your recollections of the sessions.
No it didn't. The "sound" never changes. You change. The world changes. We don't change. Each album needs to be a step forward into a deeper and more complex rendering of the human experience. Otherwise, find other things to do with your time.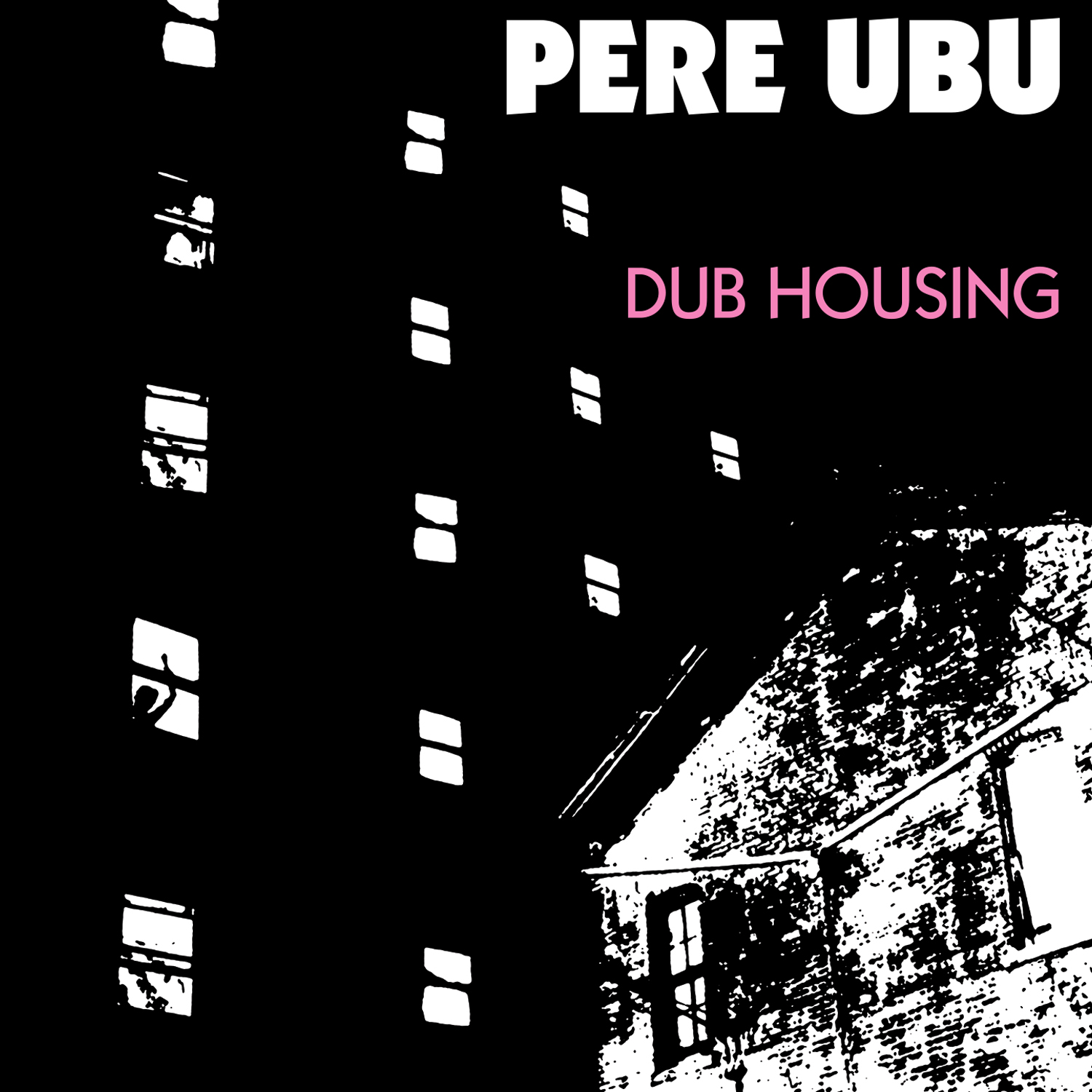 What led you to experiment more and more? The result was 'New Picnic Time'.
We always experimented. Because we had already recorded two albums in less than a year and toured massively, the experiments had no time to settle and formalize and so appeared in a more raw state on 'New Picnic Time'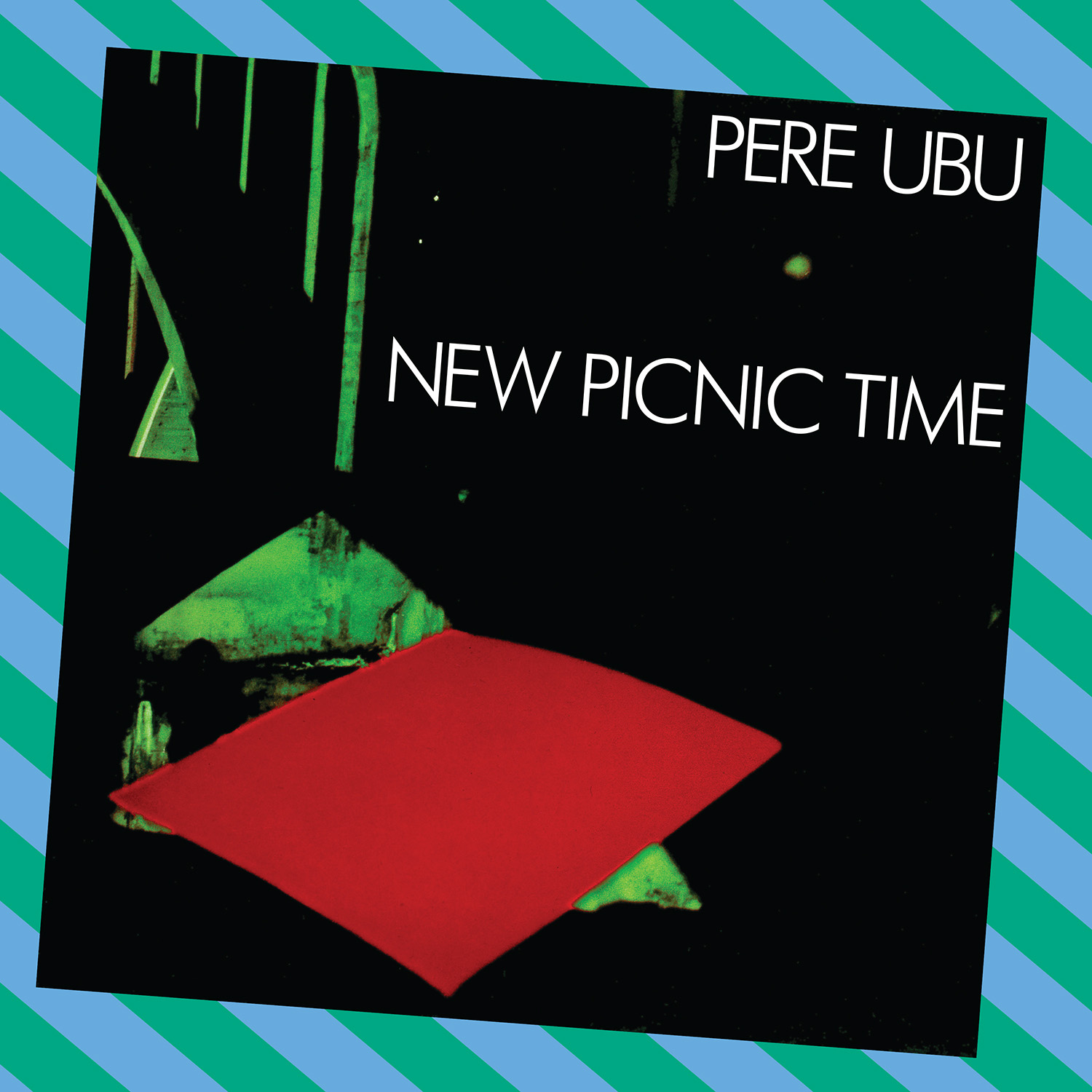 .
Mayo Thompson of Red Krayola collaborated with you on 'The Art of Walking'. How was that?
Good but he didn't collaborate. He was a member of the band.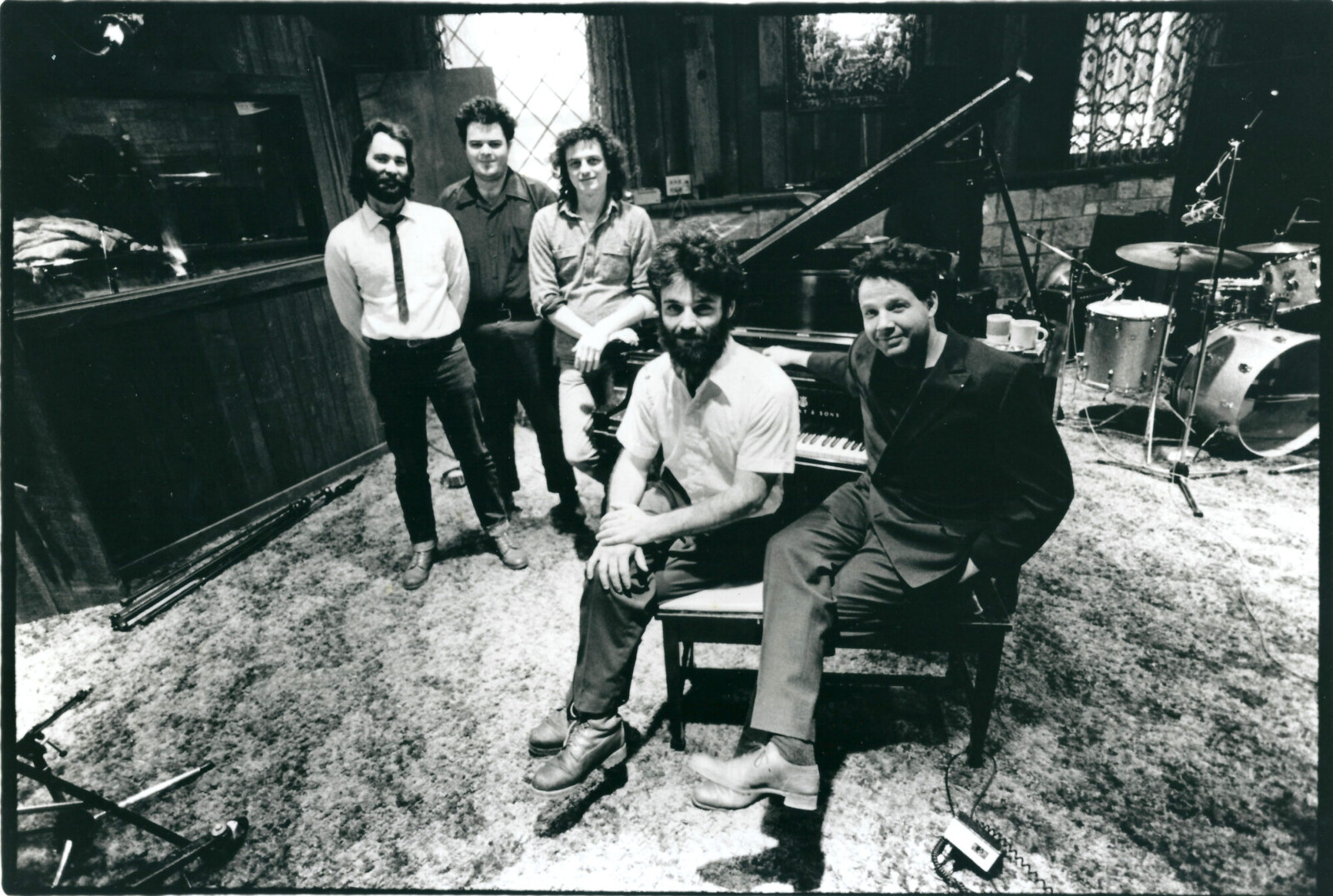 He brought a series of new ideas and techniques.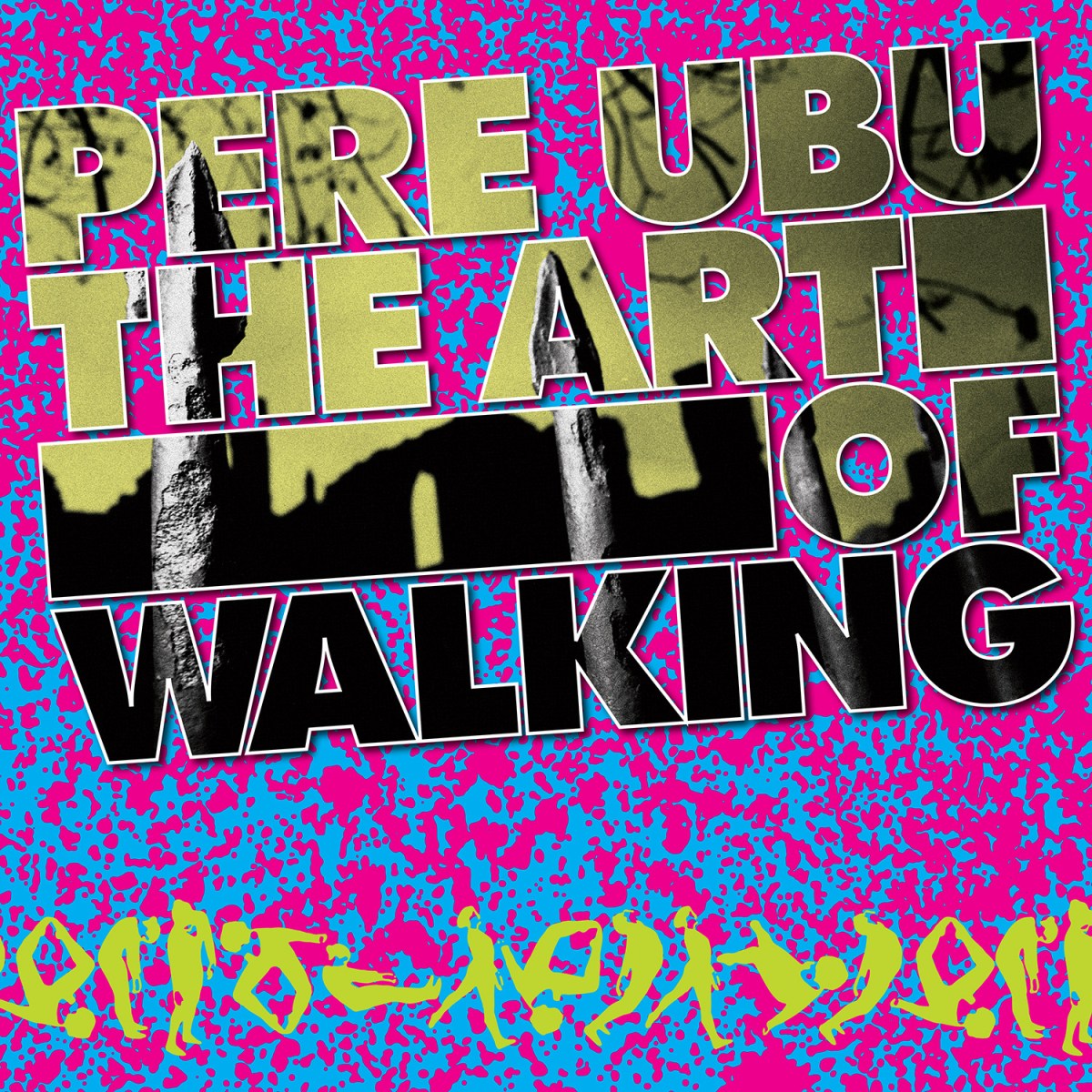 I kind of feel that 'Song of the Bailing Man' was one of the highlights. Stunning release again with Mayo Thompson being part of it. What do you recall from recording it?
We decided to work with a producer. Adam Kidron was doing a lot of Rough Trade's albums. Scott Krauss had quit again and Anton Fier was asked to join the band again. Adam came to Cleveland to record us at Suma. The sessions were fruitful and wide-ranging but Anton and Mayo were not getting along and the relationship soon fell apart after the sessions. 'Song of the Bailing Man' is a massively under-recognized achievement. It was meant as a bookend to 'Art Of Walking' which I had conceived of as watching water drain from a bathtub. The draining water shapes itself like a funnel. The focus is the center of the funnel which is empty. The song is defined by the thing that's not there. 'Song of the Bailing Man' was meant to be the opposite.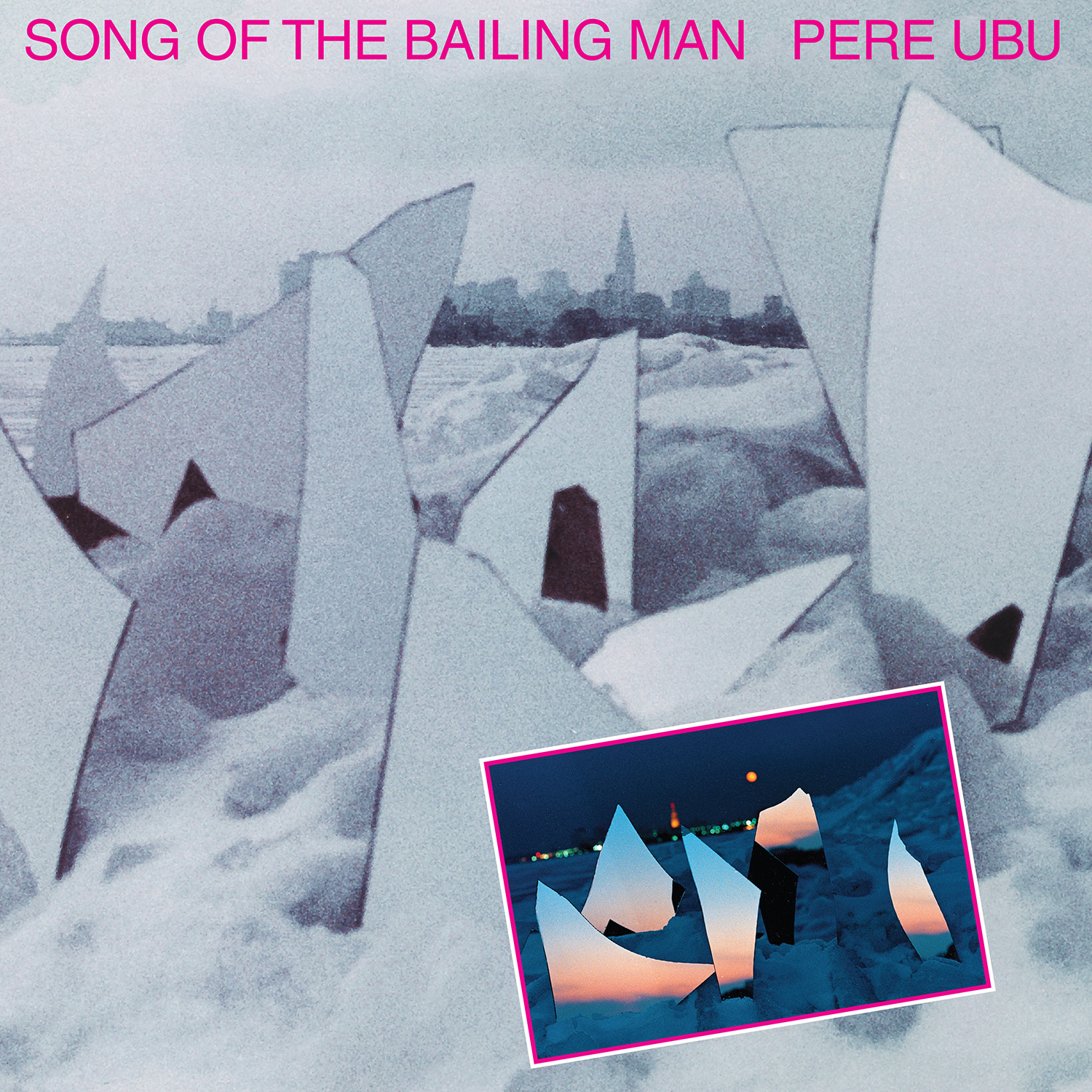 At this point you started a solo career and released several inspiring albums, like for instance 'The Sound of the Sand and Other Songs of The Pedestrian'. On your solo career you moved towards a more "avant-prog sound". The lineup on this album is incredible. Tell us about it.
Geoff Travis at Rough Trade suggested I make a solo record. Adam Kidron would produce. He later produced the Pere Ubu album 'Song of the Bailing Man'. Geoff asked me if I could choose any guitarist to play with, who would it be? I said Richard Thompson. Geoff set up a meeting. I went over between Pere Ubu shows and Richard said, "I don't know what you want me to do, but I'll be happy to try it." I liked the Young Marble Giants and so Geoff asked Philip Moxham for me. I asked Anton Fier to drum and various other friends contributed.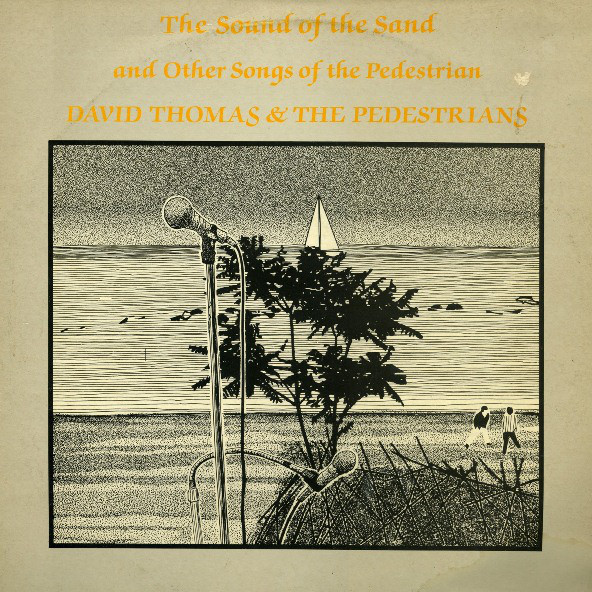 'Variations on a Theme', 'More Places Forever', 'Monster Walks the Winter Lake', 'Blame the Messenger' and many others followed. Would it be possible to share a sentence or two about each of your solo albums?
That's asking too much. As far as I was concerned, Pere Ubu was finished. All these groups were to be Pere Ubu with different names and different formulations of personnel. Slowly ex-Ubus were involved until the point we decided that Pere Ubu was back.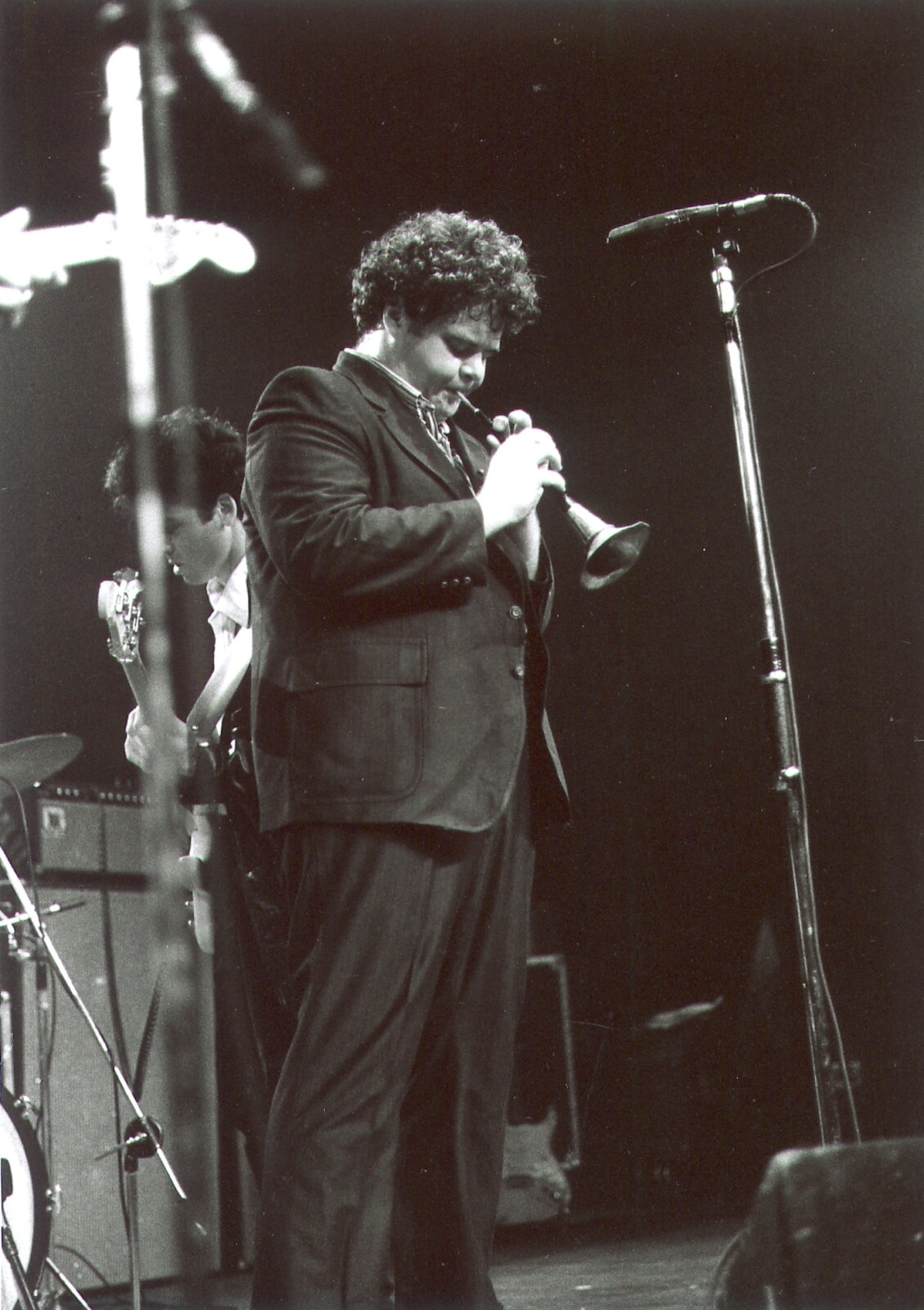 Tell us about Two Pale Boys.
For the Fontana contract I had to agree to stop my solo work. When the contract expired I was interested in assembling a group to continue in the UK the solo work I had been exploring at the Knitting Factory in NYC with Ira Kaplan, Garo Yellin and Daved Hild. My manager suggested Keith Molinè who had been in his band and a violin player from a band he managed. The violinist soon gave way to Andy Diagram, again suggested by my manager.
You also reformed Pere Ubu and recorded a series of albums, starting with 'The Tenement Year', 'Cloudland'… Would you mind if we talk about your very latest album, 'The Long Goodbye', which was released just before pandemic hit. What's the story behind it?
I wanted to wrap up the series of stories I had been telling with Pere Ubu and my solo work over the decades. I felt it was time to discard the past altogether and to set off in a new direction. 'The Long Goodbye' was meant to do that, to wipe the slate clean and allow for no backing down.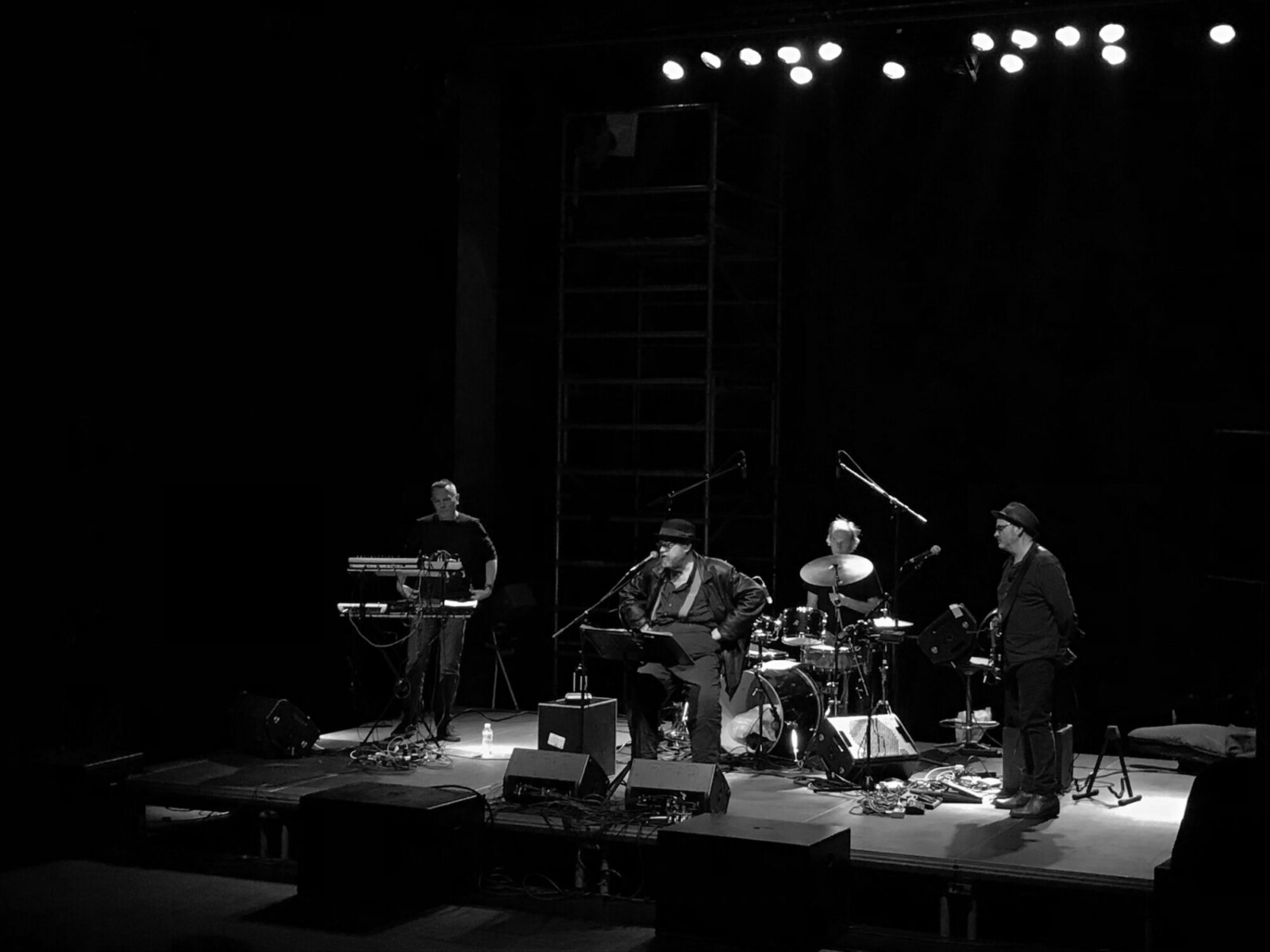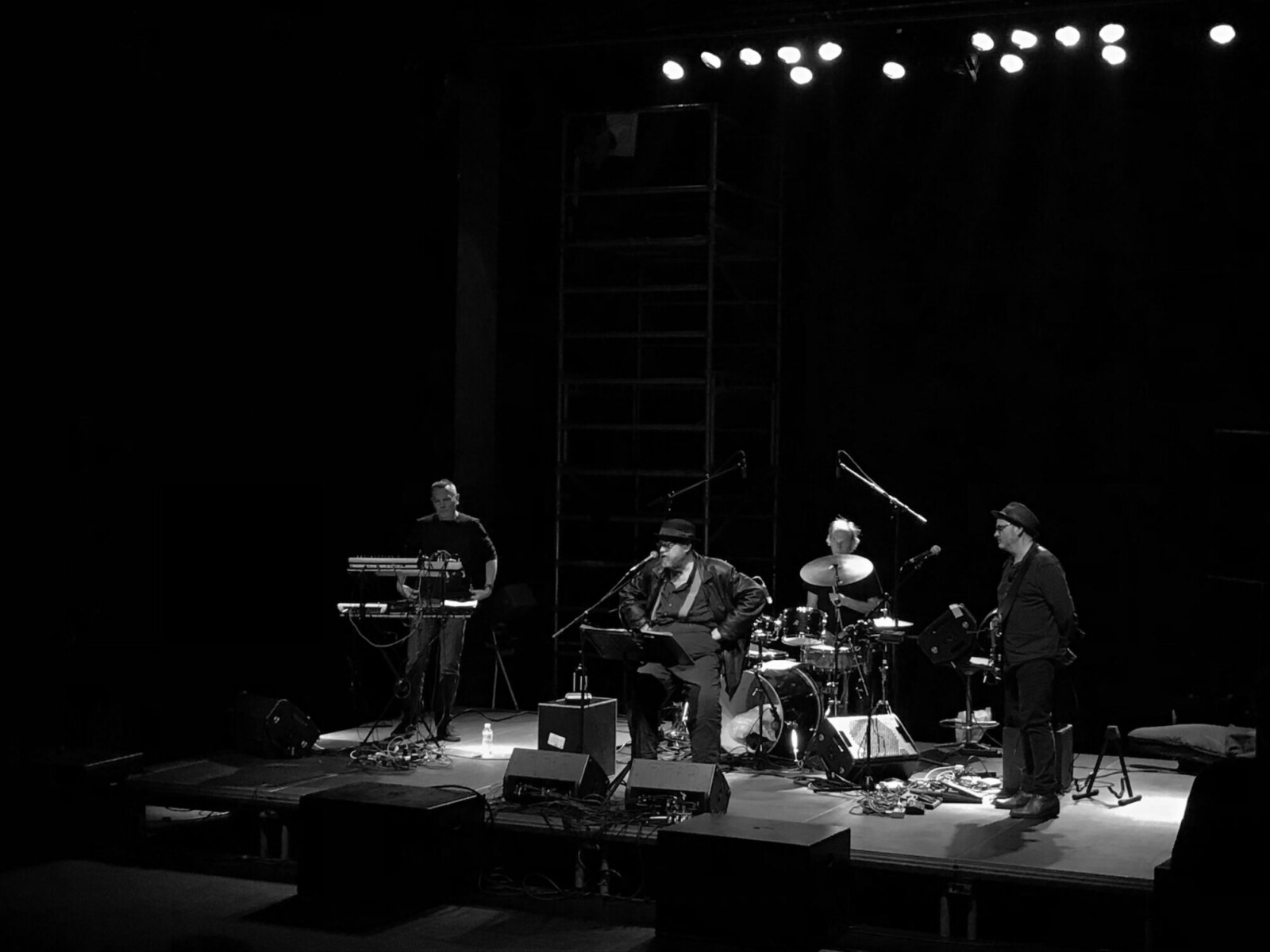 How would you compare it to '20 Years in a Montana Missile Silo'?
I wrote all the songs on 'The Long Goodbye'. On '20 Years in a Montana Missile Silo', as always before, I wrote the songs with the band. They are different albums. 'Song of the Bailing Man' was
different from 'The Art Of Walking'.
I also really enjoyed listening to 'Live Free Or Die', a project with P.O. Jørgens.
Good. I'm glad you enjoyed it. Peter Jorgens is a good friend and exceptional Danish musician who grew up with Pere Ubu. He builds his own drums and percussion instruments.
Which songs are you most proud of? Where and when was your most memorable gig?
I'm most proud of 'Monster Walks The Winter Lake'. I can't remember my most memorable gig.
Is there any unreleased material you would like to see being out there?
I have an entire room of stuff. I recently paid someone £1000 to organize it all but he only got through a small fraction. Somewhere there's an unfinished Linda Thompson with the Two Pale Boys recording.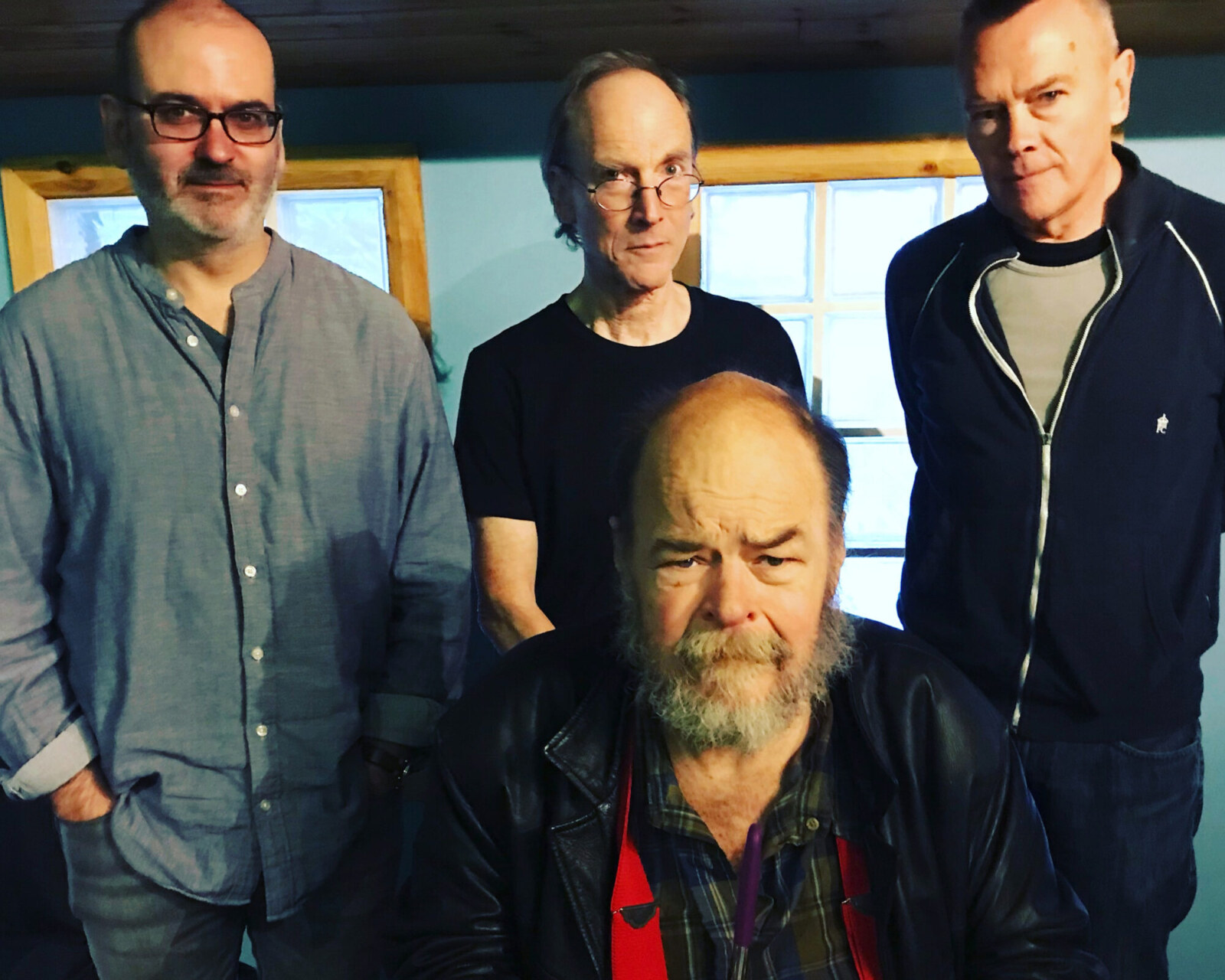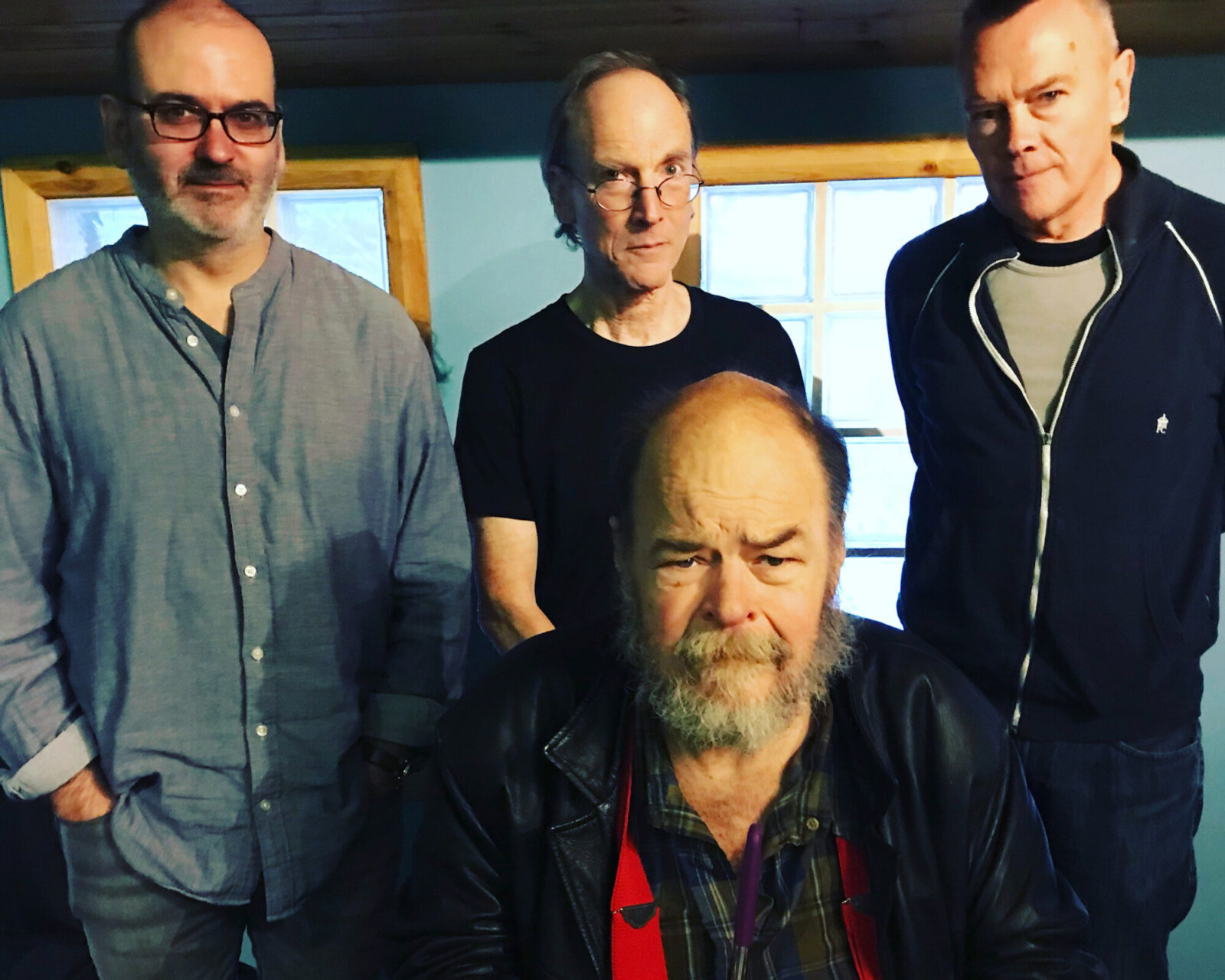 Looking back, who influenced your playing the most and did influences change during the years?
I influenced me most, and no, Pere Ubu does not change and I do not change.
What currently occupies your life?
Music.
Your finest moment in music?
Yeah.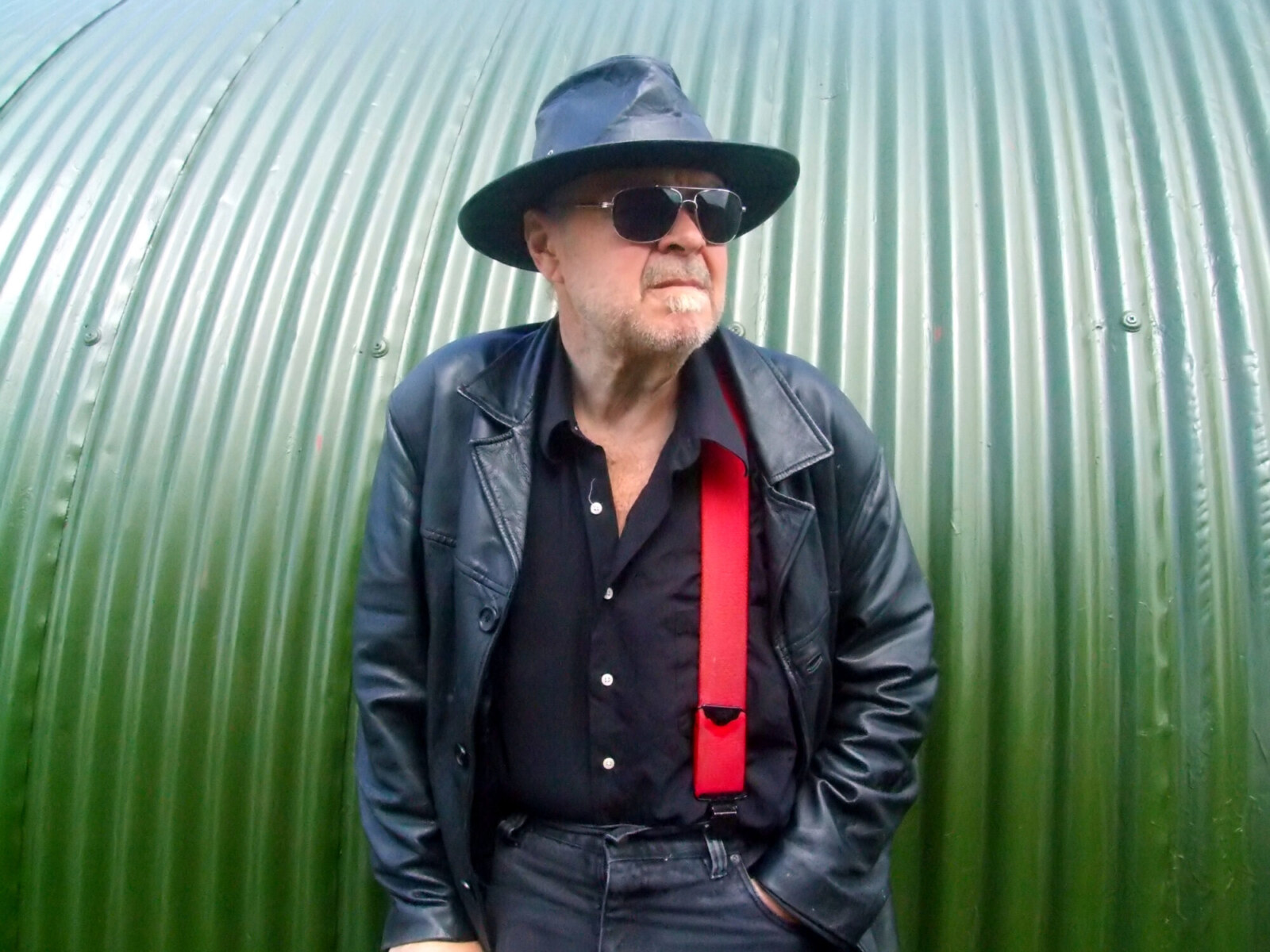 Thank you. Last word is yours.
I answer questions. I do not volunteer information.
Klemen Breznikar
---
Pere Ubu Official Website / Facebook / Instagram / Twitter / Bandcamp
Fire Records Official Website / Facebook / Instagram / Twitter / Bandcamp / YouTube / Spotify / SoundCloud
Headline photo: Pere Ubu 1977. Blank Records Press Photo, taken at CBGB's in 1977. (L to r) Tom Herman, Scott Krauss, David Thomas, Alan Ravenstine, Tony Maimone. Photo by Ebet Roberts