Josiah | Interview | New Album, 'We Lay On Cold Stone'
Josiah have been making heavy music since 2000. Dressing the bare bones of hard rock with a coat of acid drenched flesh. Riding it with a black heart and a sharp proto metal mind. A sound cloaked in banshee-like cries, thunderous rhythms and lysergic guitar offerings.
---
Josiah will return in 2021 with the release of a brand new album 'We Lay On Cold Stone' via Blues Funeral USA. Heavy Psych Records recently issued a special 20th anniversary reissue of 'Out Of The First Rays'.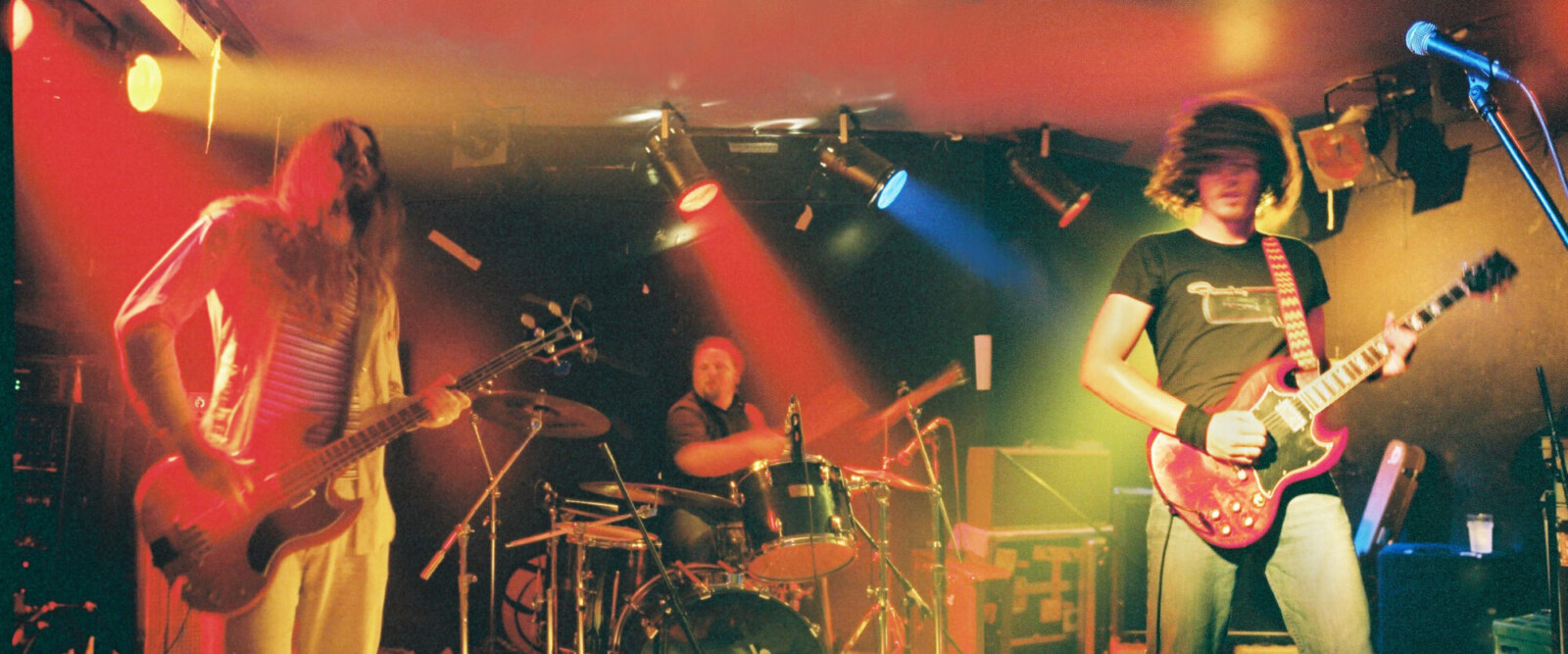 "Josiah are back together and we finished recording the new album 'We Lay On Cold Stone' earlier this year"
What can you tell us about the 'Out Of The First Rays' recordings, out via Heavy Psych Sounds?
Mathew Bethancourt: 'Out Of The First Rays' was our debut record, originally released by Cargo Records back in 2001. Heavy Psych Sounds were into the idea of re-issuing a remastered 20th anniversary edition to celebrate what was essentially, the power of a young band creating heavy electricity. We'd not been together that long, but we were working hard gigging and writing. Record labels were interested in our thing right away. So we booked a studio in April of 2001 for a few days and layed down the recordings to 2″ tape as a live band and then added some quick overdubs. It was a pretty natural process as we'd been touring and playing shows up and down the UK. Everything was cranked in the live room.
I was using a full Marshall stack at the time with both a Gibson SG and Les Paul, Big Muff and Wah. You can hear it! Paul Warrener (the engineer) totally captured the bands' sound and energy at that time. It is a true record of Josiah in 2001.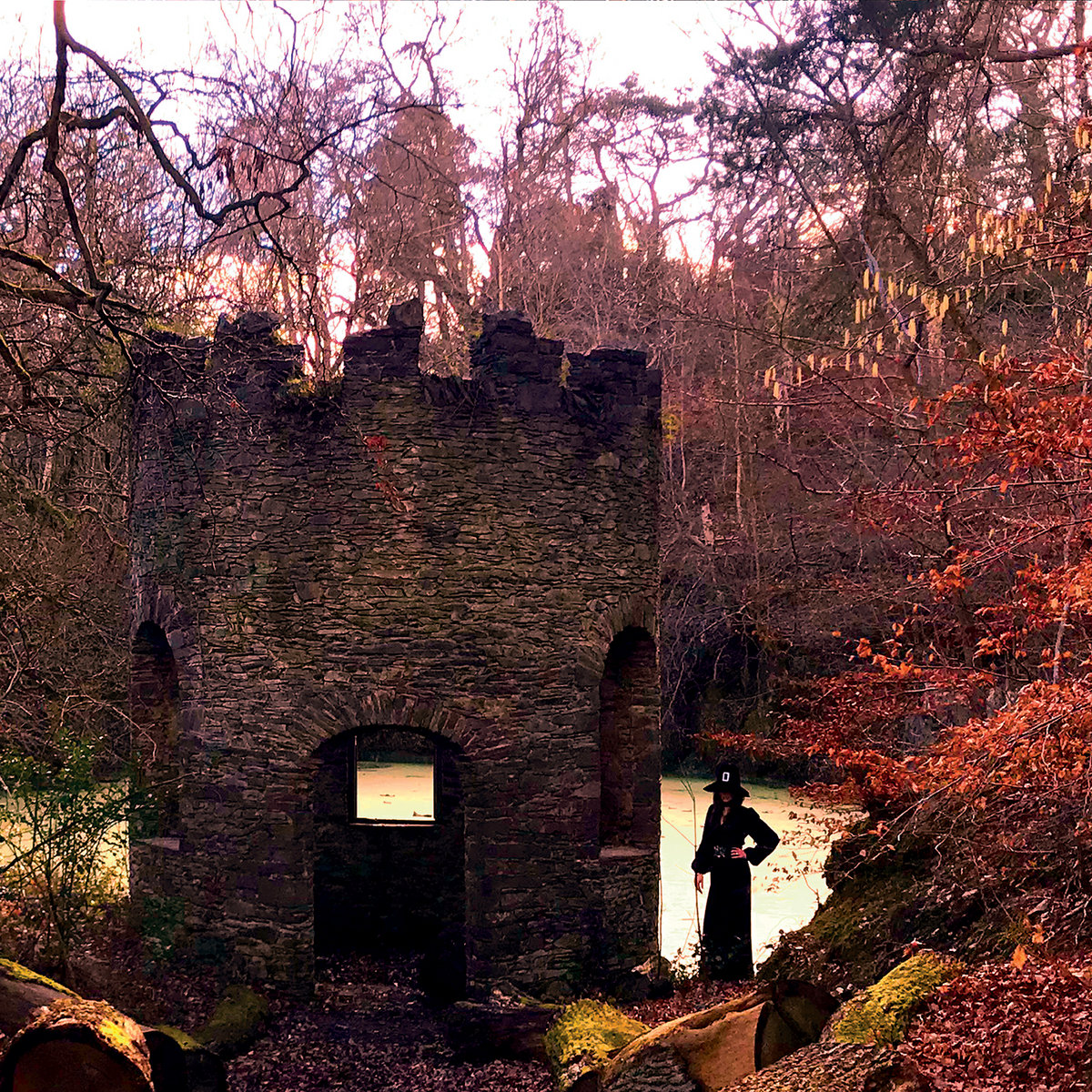 "Zacharius, Elias Hulk, Titus Groan, Power of Zeus, and of course Josefus were all on heavy rotation in my house"
This was recorded in the early stages of Josiah. How did you guys get together? Did you play in any other bands together?
I was heading up the UK psych rock outfit The Beginning and after recording one album in the summer of 98, we split. Richard Allen of Delerium Records was into the record and wanted to know what I was planning on doing next. I simply wanted to form a power trio to play some heavy psychedelic proto metal. Richard came on board as my manager before I'd even formed the band. We didn't even have a name. Zacharius, Elias Hulk, Titus Groan, Power of Zeus, and of course Josefus were all on heavy rotation in my house. That's why I went in the biblical direction, naming the new group Josiah. It sounded different to all the other bands around in 99. I spread the word at retro rock clubs like Heavy Load in London and the midlands, looking for a rhythm section. Somehow, Sie Beasley got my number and called me up. We arranged to hang. We jammed, talked music and he joined the group on bass that same week. Then we started going to gigs specifically to find a drummer. Chris Jones was playing with another band in Leicester and we also knew him from our local record shop. Sie and I watched him play at just one show and asked him to join that night. He was into the concept of Josiah and the fact we had live shows booked and a record deal in place, so it was a pretty easy decision for him to make. As soon as the three of us got into a room together to play… It just happened! Soon, friends were coming to rehearsals to hang and listen to us. Our live shows were really busy and the vibes were great from the off. Everyone was just having fun. It was all real easy.
You have several other albums recorded in a period between 2002 – 2009. It would be great if you can add a few sentences about each of the four albums.
The self-titled Josiah flowed on from the 'First Rays' sessions and kept the super heavy psych vibes going. We recorded that in various sessions throughout 2001, but it was all pretty much live, first second take recordings. We were coming off the road and hitting the studio, so we were locked into our thing. The recordings were the easy part. The album didn't get released till November 2002 due to the music industry. Our management was looking to sign us to major label subsidiaries like XL and Beggars Banquet. We spent so much time getting drunk and eating on A&R mens expense accounts, while they blue smoke up our arses. We kept getting offered contracts that just didn't work for us. Full band commitment for basically no return. Usual record label bullshit. So we kept saying no, while the album sat on a shelf waiting for its release. Chris had left the band at the very end of 2001 so we recruited Bill Darlington in January 2002. Eventually, we signed with the newly formed indie label Molten Records.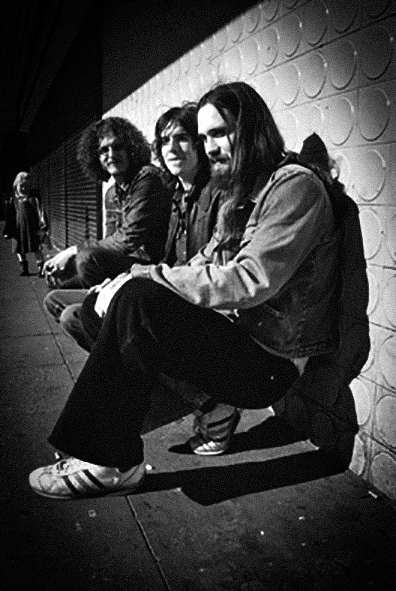 We spent a lot of time on the road with the MKII line up and recorded two tracks in October 2002 that would then be released by the Italian label Beard of Stars in early 2003. The Electric Cool and Grand Funk's 'Got This Thing On The Move'. Recorded and mixed in one day at Seamus Wong. This would be the last time we worked with Paul at his place as we wanted to progress and try out something fresh.
Soon after the release of the 7″ Bill moved on from Josiah to drum for Gorilla. It was a natural progression for Bill as he was living with some of them at the time. So when their drummer left it was time for Bill to move on and for us to form the MKIII line up with Greg Baldwin on traps. Now Greg was a technically gifted drummer. So tight and progressive. He brought something different to the group and I wrote and moulded the songs to bring out the best in Greg's drumming. The previous line ups had been quite natural and loose. But the MKIII line up would allow us to push ourselves technically. 'Into The Outside' was recorded and mixed at Foel Studio, Wales across 7 days in June 2004. We stayed in the cottage next door and worked on the album for 18 hours a day. Stuart Eastham, the engineer, joined us for 12hrs a day to capture what we were doing. We were on tour for 2 weeks before the recording session, had one day off then went into the studio. We'd also demoed 90% of the record throughout the year and we'd been playing the tracks live for some time. So we were right on it technically. The writing had moved on from the debut album and the tracks had a speed induced energy. Heavy progressive proto metal. It's hard and tight with a sharper edge to the sound.
"Glasgow/Edinburgh scene was a huge influence on Josiah"
No sooner had we bagged the second album, Greg left the band. He was burnt out after touring so much and the intensity of the recording was the last straw. He decided to take a step back from the scene to get his head right. So Josiah MKIIII was born with the addition of Keith Beacom. I'd known Keith since The Beginning played a psych fest with Bangtwister back in 97. Now Bangtwister were one of the best bands I have ever seen live and they made one great record 'The Moon On A Stick'. Josiah gigged with Bangtwister a lot and we were all great friends. In fact the Glasgow/Edinburgh scene was a huge influence on Josiah. All of the bands were so good live. Great players and writers. We had to up our game to survive the shows. Those bands and the audience really pushed us to be the best version of ourselves musically. They also encouraged us to be the worst versions of ourselves when partying, haha! Keith was playing for Macrocosmica with ex Mogwai members when we invited him to join us and immediately to promote the September 2004 release of 'Into The Outside'. We were heading out on our first European tour in support of Danish psych rockers On Trial in the autumn of 2004 with one week of rehearsals behind the new line up.
Keith was another amazing drummer and he loved his metal. Sie's bass playing was now at its very best and I was writing better songs and searching for more complex guitar lines and rhythms. I'm proud of all the records we made but for me 'No Time' represents a creative high point for Josiah. It also sounded pretty unique at the time as the stoner scene had moved into a very metal/doom zone. Most of the more retro orientated bands had either signed major deals and made records to sell or they'd split. We on the other hand had been released by our label and decided to self finance our next album. We demo'd at least 20 tracks for the 'No Time' album and played them live night after night to get them into shape for the studio sessions. We returned to Foel to work with the inhouse engineer Chris Fielding in August 2002. Years later Chris told me that that session was the first time he was the sole engineer in charge of recording. Using a few drum mic techniques he'd just picked up from the Napalm Death sessions the week before, he got to work on recording 13 Josiah tracks. Nine were chosen for the 'No Time' album released by Elektrohasch Records in June 2007. Chris got us from day one and delivered our best recordings so far. Those sessions were manic. We worked our backsides off to create that album. The commitment level was as high as it could ever be. Good times.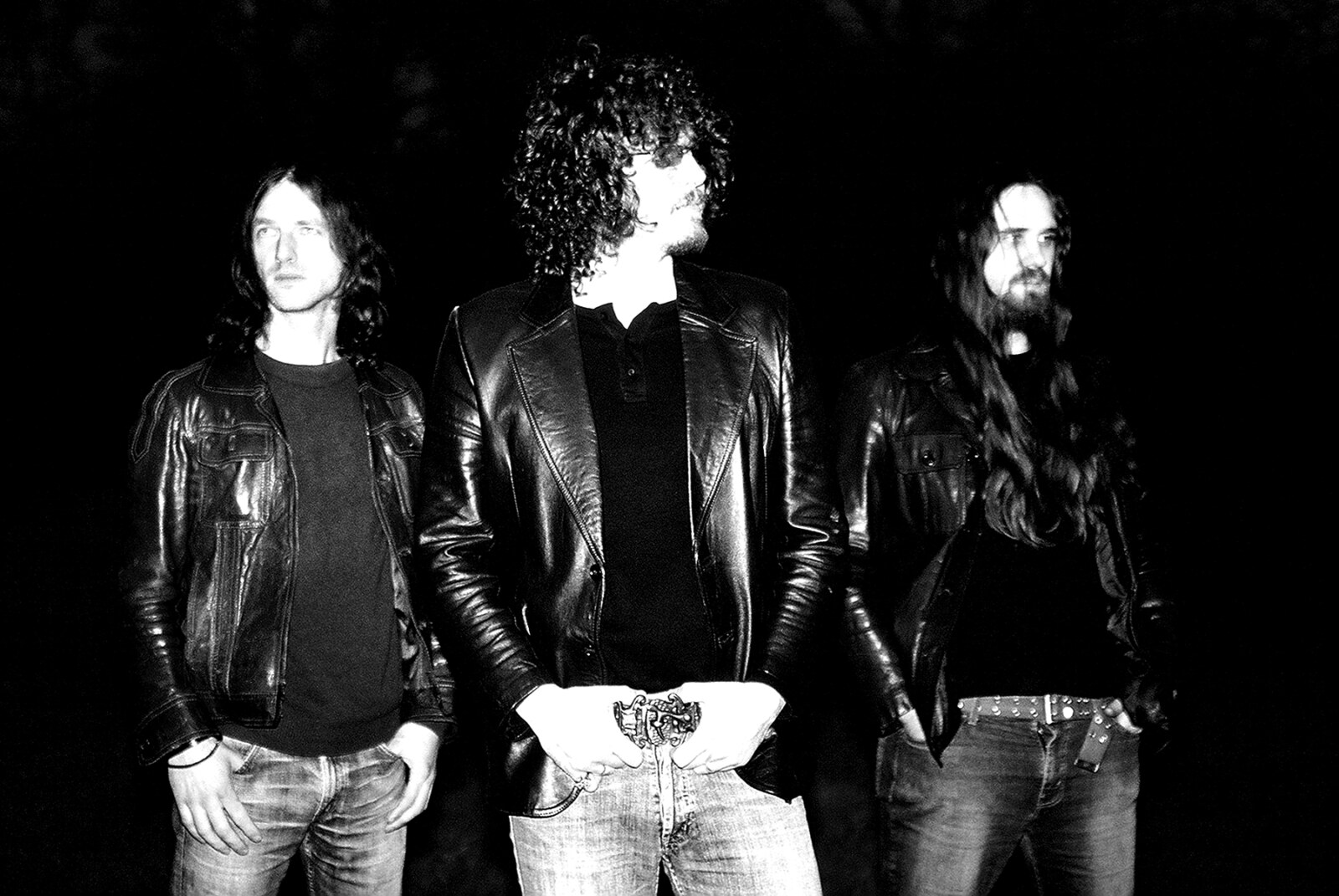 Josiah toured 'No Time' as much as we could throughout 2007/8. Played all the festivals we could and eventually got offered a 4 week tour culminating in a Rockpalast show in Hamburg. This tour never happened. We cancelled the tour a week before going on the road. It was my call! A lot was going on for me at the time and I felt we weren't doing the band a music justice anymore. So I called a stop to it and apologised to everyone involved in pulling the tour together. Not something I did lightly but all the same I have no regrets. It was the right thing to do. Procession came out in 2009 via Elektrohasch featuring the unused 'No Time' tracks, a cover of Buffalo's 'Dead Forever' we'd recorded for an unreleased Buffalo tribute album and a Swedish live set. Pretty much our nod to 'Goodbye Cream', haha! That was that. I was playing and recording with Cherry Choke whilst also recording with The Kings of Frog Island. So I had creative outlets to keep me busy. I'd also joined Dexter Jones Circus Orchestra for a time and recorded an album with them. Josiah sloped off and went to sleep in a dark basement for a few years until it was time to awake.
Would you say that the band is back together now? Can we expect a new album?
Yeh! Josiah are back together and we finished recording the new album 'We Lay On Cold Stone' earlier this year. It will be released by US label Blues Funeral as part of their Post Wax Vol II series in 2021, then worldwide soon after. The album features Sie Beasley on bass and DC Lockton on drums. Both of them formed part of the final Cherry Choke line up. It was a natural progression when writing for Josiah to keep on working with the two of them. They are both great musicians. The new Josiah album represents the resurrection. Josiah are back and we are very hungry.
How do you usually approach songwriting?
I have various methods. Sometimes I pick up my guitar and the song just falls from the sky. Like it's already written and I'm just channeling it. I really like it when that happens. When a song is gifted to you. That's something special. Other times a riff will come when jamming with the band and I'll work the initial idea up into a track. I like to shift the arrangement around and try different keys when writing. Seek the gold in an idea. I'm also big on dynamics. There's no light without shade. Lows and highs are important in a good tune. I also write in my head without any instruments. The music is always playing on Head Radio, 24/7, never stops. Sometimes it plays a tune I've never heard before so I usually sing it into my phone, riffs and lyrics, even beats sometimes. I've had some weird looks when doing it whilst walking down the street. But if you don't catch the idea quickly, it's gone.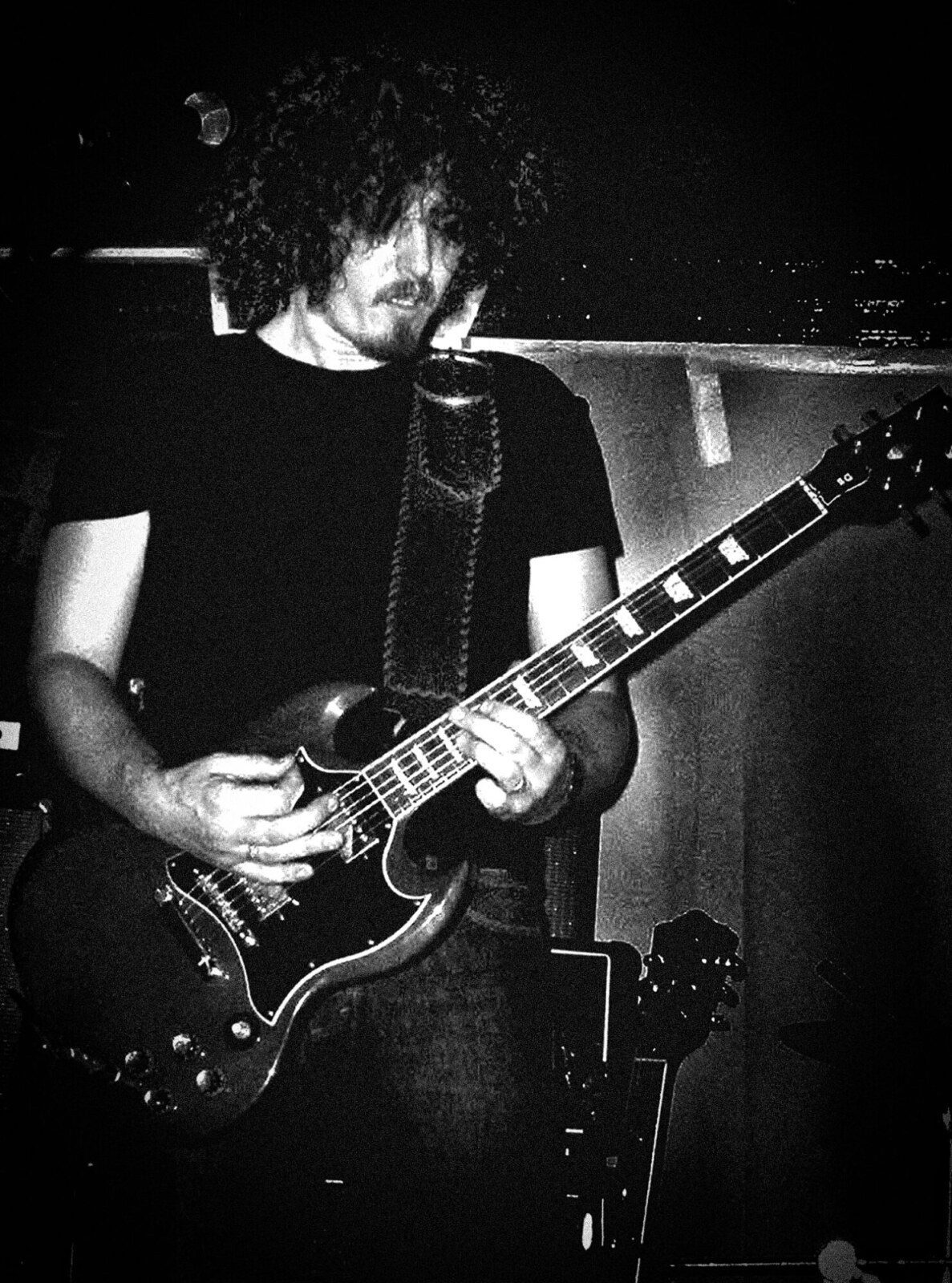 Are any of you involved in any other bands or do you have any active side-projects going on at this point?
I'm currently finishing work on a solo album under the name of Mathew's Hidden Museum. There's a couple of singles and an EP released on Bandcamp already. Hopefully the LP will be out real soon, if the production plants can get their shit together. Sie left Josiah just after the album was finished. The pandemic has put him in a tight spot so he couldn't commit to being in Josiah as we plan to be a live working band, once the restrictions lift and everything can happen again. Jack Dickinson of Stubb has joined us on bass guitar. Other than that Josiah is the main focus for all of us right now.
Do you miss playing live?
I really miss it. I took a break from the live scene thinking I'd get back to it by Spring 2020. Then Covid struck and added another two years to the break. Way too long to be away from performing and sharing that energy with an audience. It's an essential part of my life. I can't wait to get back out there with Josiah. We really want to blow some minds. Make people feel free to lose it for a while. If your music resonates with people they feed off the electricity of a live show. We then take that energy back and amplify it. At its best it's an electrical vortex. Sonic Communion.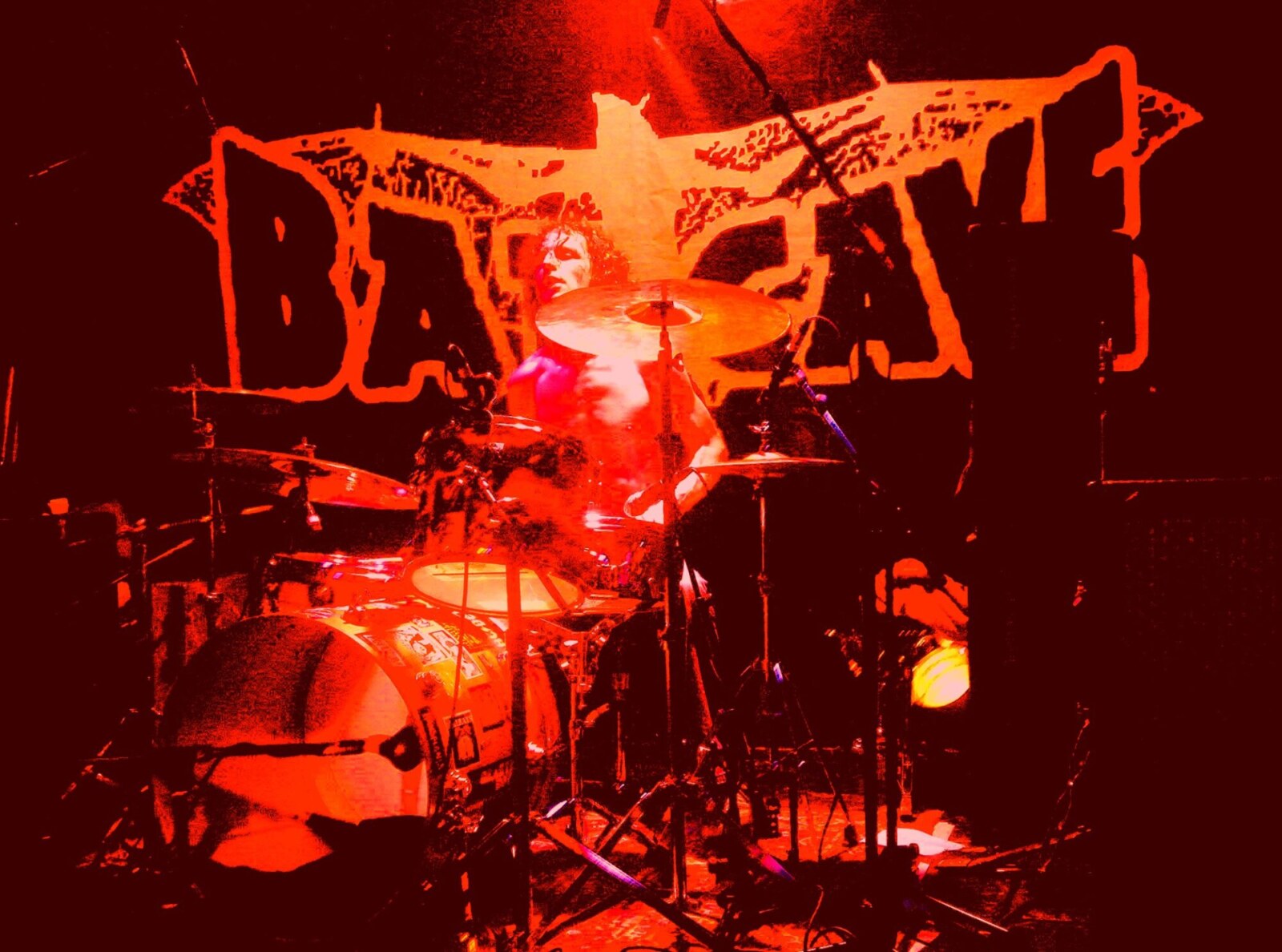 Tell us about your gear…
I'm using a lot of the same gear I used across Josiah recordings. My main guitars are still my off white Gibson SG circa 99 and my early 70's Guild S100. I added an Epiphone Sheraton a few years back to bring that fatter, hollow body tone into the mix. All three guitars are completely different and offer up various qualities, used to add the right flavour or tone to a track. They also react to different tunings in unique ways. I love them all. I'm still going through the same 78 JMP 50 watt Master Volume 2 x 12 combo I always have. I used to use a full Marshall stack live with Josiah in the early years but quickly realised the combo was for me. I like to drive the amp with my guitar's volume pots and then add a pedal if I want it. I hadn't played anything that came close to creating my tone until I played through a MKI Orange Rockerverb 50 watt combo a couple of years back. It took me a while to get my hands on one but now I run that alongside my Marshal. The two combos together are unbelievable. It's a massive sound with a sweetness you just don't get with a stack. I also have a 1971 Orange 120 graphic head and 4 x 12 cab. This is insane and normally gets loaned to the bass player. But every now and then I roll that out for the right set up. I'm still using the same mid 80's Electro Harmonix Big Muff that's on every record I've ever made. I've got a few rare fuzz pedals in my collection, but most of the others are a selection of recent Electro Harmonix and Way Huge offerings. I really got into using the Angry Troll on the last record with a Sib Mr Echo. That slam button kills.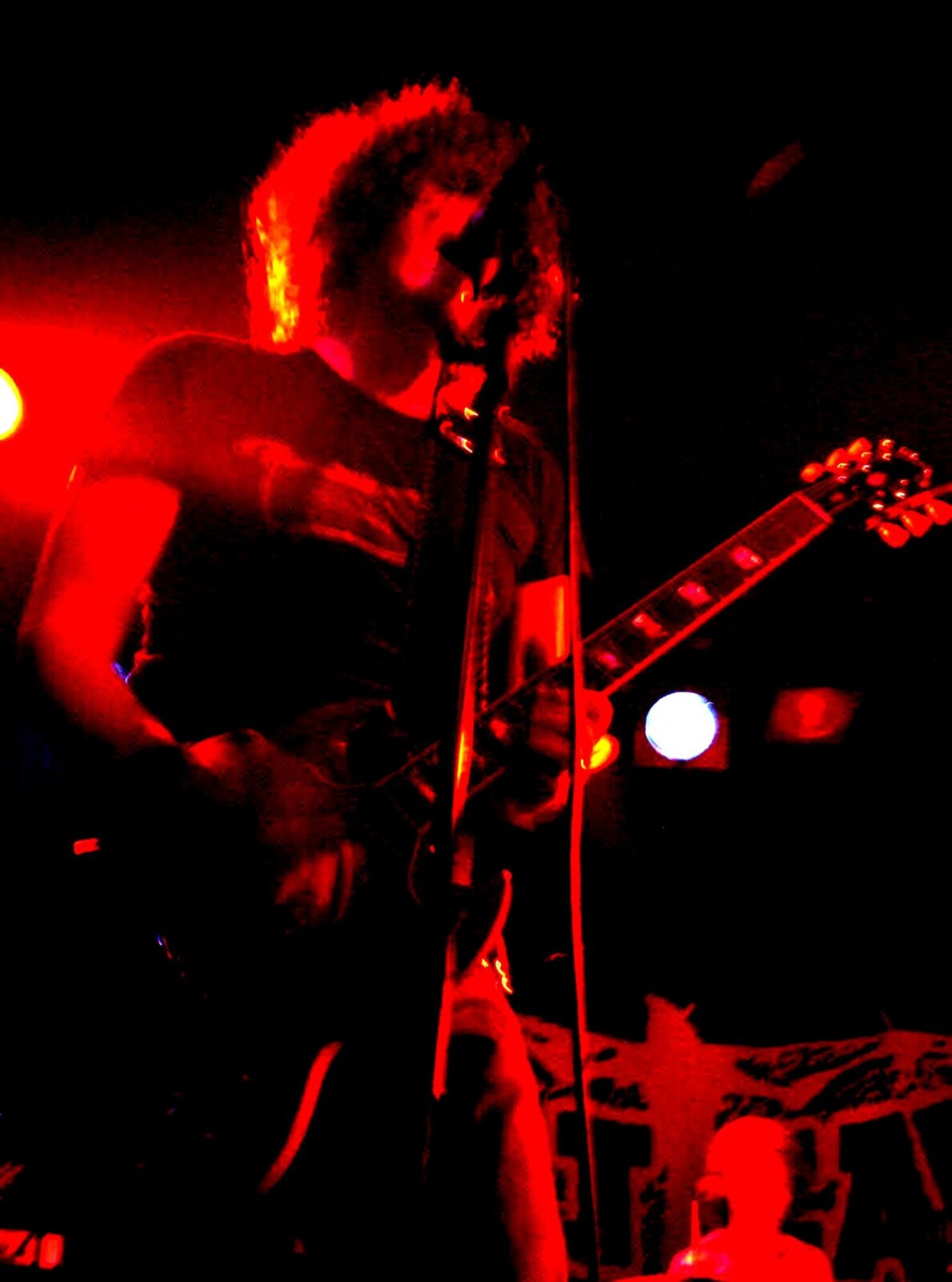 Who are some of your personal favourites that you've had a chance to play with?
Wow! There's been so many. Hawkwind were really cool. I mean, c'mon it's Hawkwind. They are the Masters of the Universe, haha! We played a really small local show with the original line up of The Atomic Bitchwax. They were a great live band and really good people too. Always cool when bands are both. We have a special relationship with Colour Haze. They are also amazing people who are creating some amazing music along the way. And the previously mentioned Bangtwister. They are one of the greatest bands I have had the pleasure to experience. Burn bright, burn fast.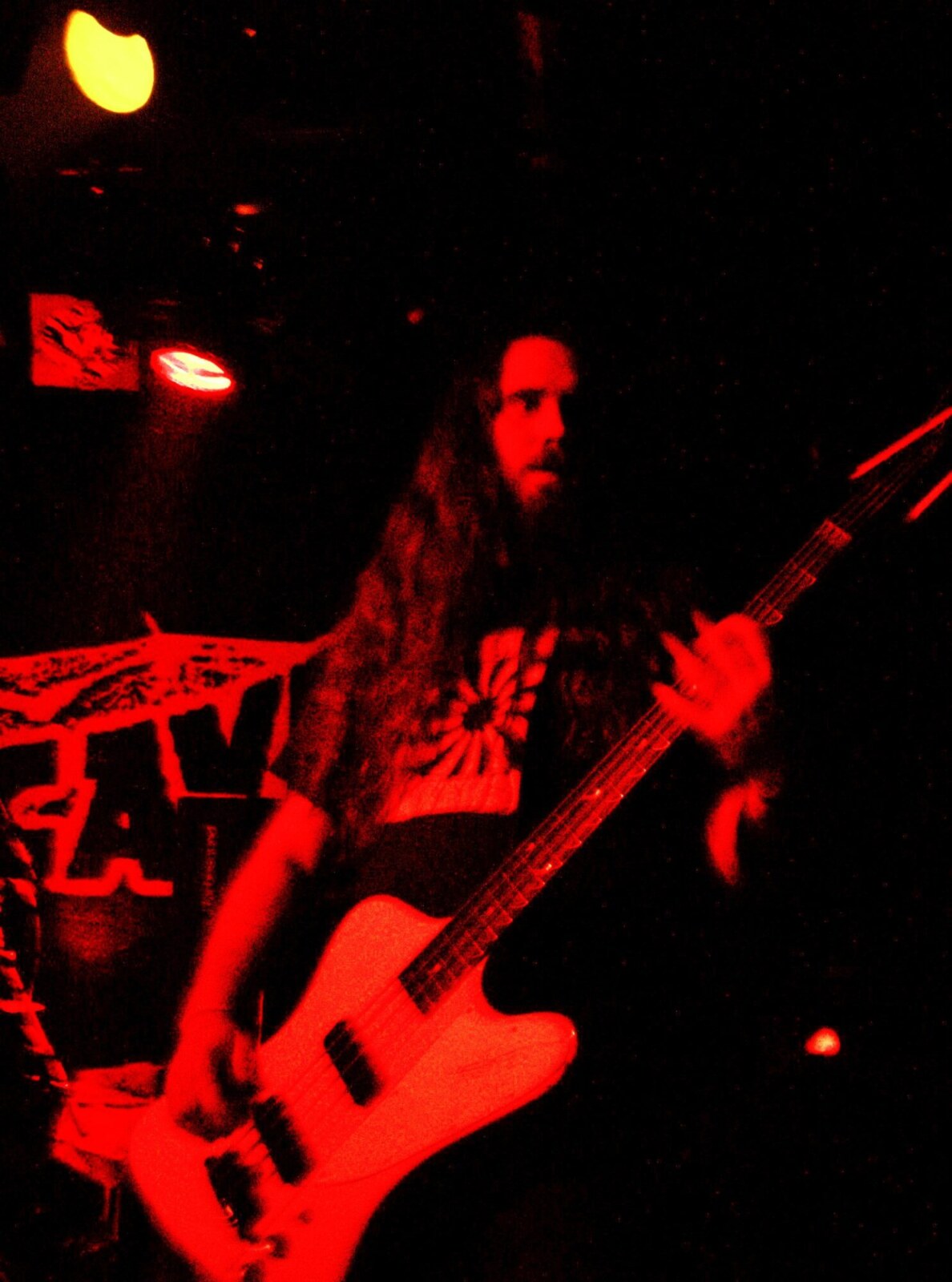 "Heavy Psych Sounds are celebrating the back catalogue with some great heart felt re-issues and Blues Funeral are committed to projecting us forward by releasing 'We Lay On Cold Stone'"
What was the highlight of your time in the band? Which songs are you most proud of? Where and when was your most memorable gig?
Josiah has been a very by polar experience. We've had some magical experiences along the way and made life long friends in the process. The band and music in general has shaped my life. I love being a musician and creating music now as much as I ever did. There have been low times too, but I think the highlight so far has been the faith both Jadd at Blues Funeral and Gabe at Heavy Psych Sounds have in Josiah. Heavy Psych Sounds are celebrating the back catalogue with some great heart felt re-issues and Blues Funeral are committed to projecting us forward by releasing 'We Lay On Cold Stone' as part of 'Post Wax Vol II'. The reaction from everyone has been beyond cool. The future of the band is set, and we are planning way ahead. I feel the energy we are all creating right now, is the highest it has ever been.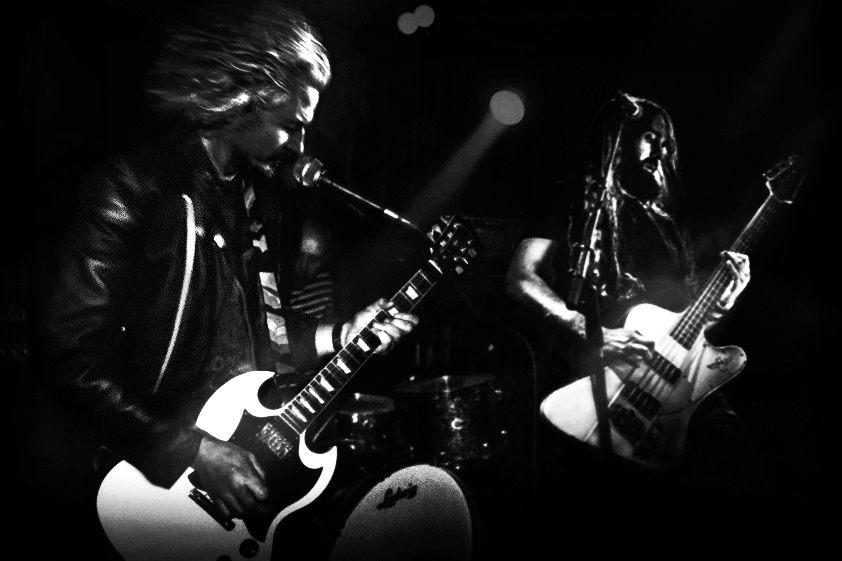 It's tough to choose my favourite Josiah tracks. They are all records of a particular time. I'm proud that each Josiah record progresses and challenges the next one to be better and bolder. I feel the new album takes up the challenge laid down by 'No Time'. 'We Lay On Cold Stone' pushes hard on every level. If I had to single one track out I'd go for 'The Dark from No Time'. We chose that track for Weedians' 2021 'Trip To England' compilation. I think that track lets folk know what we are about. Well, sometimes.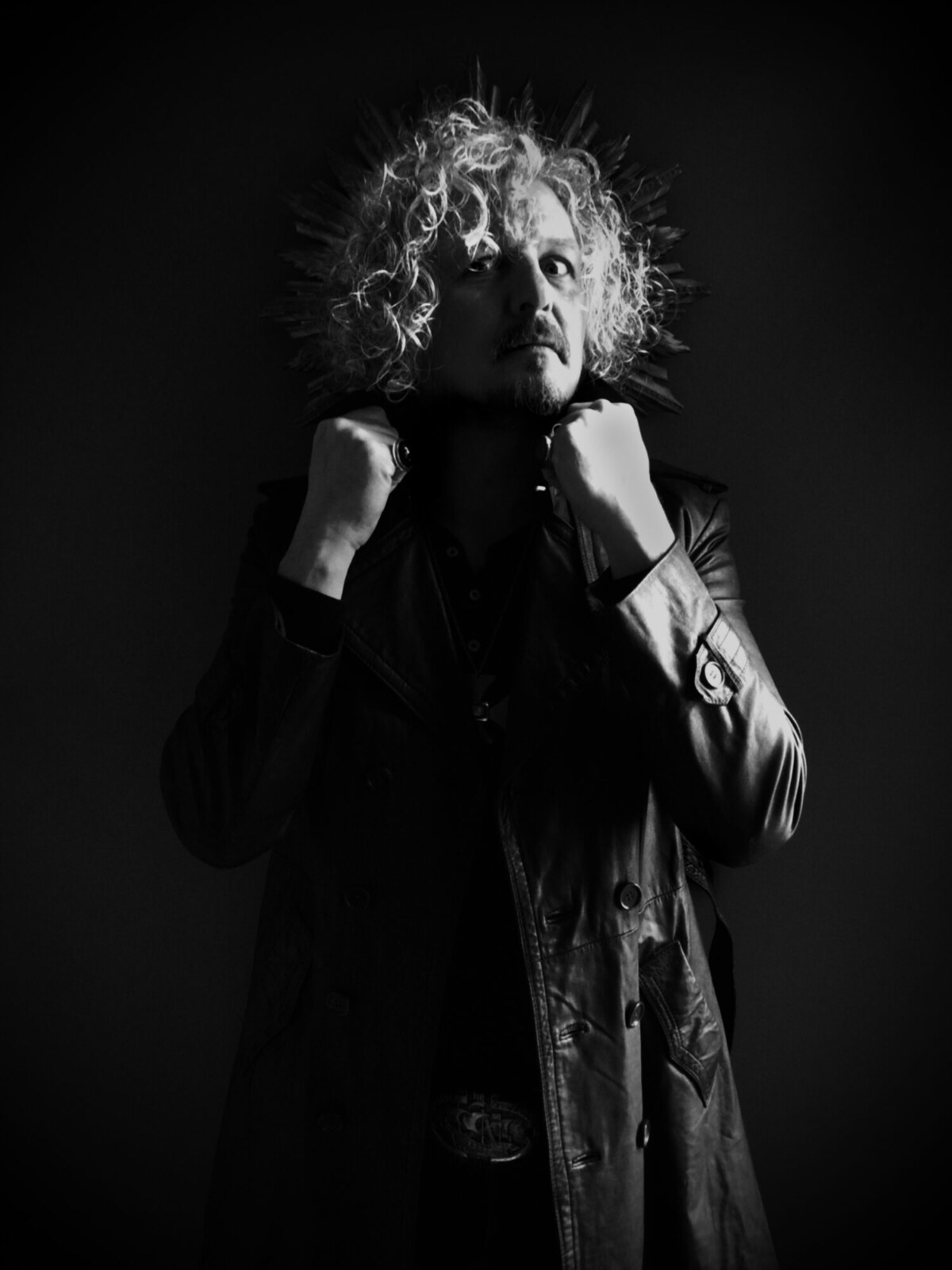 We've played some great gigs along the way but one special show comes to mind. We played an off grid show on a dairy farm in east Germany. It was in the middle of nowhere. I can't even remember the name of the place. The promoter had built a 500 capacity venue on the grounds of his parents farm. Full sound stage setup, bar, the works. The kind of mid tour show you arrive at and think "WTF". They treated us really well from the start, really chilled. I figured if just a handful of people show then it will be cool. But, by the time we walk out on stage the place is a sell out and everybody wants to party. The energy in that room was amazing. They loved it! We loved it! And 3 hours later we had to graciously refuse to stop playing. That was some show.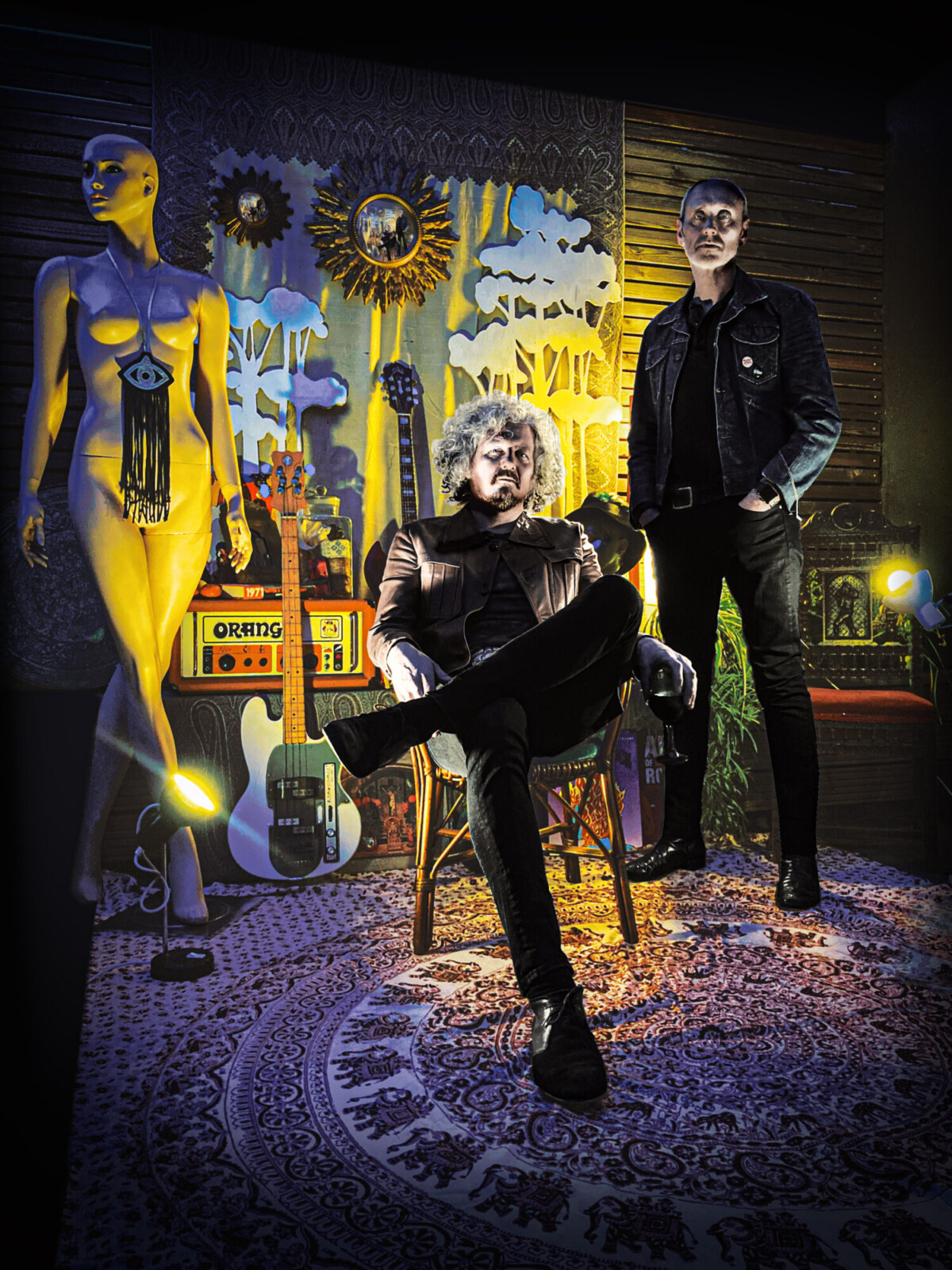 Thank you for taking your time. Last word is yours.
To all have you who have made it this far, I say "realise we are not real".
Klemen Breznikar
---
Josiah Instagram / Bandcamp
Blues Funeral Recordings Official Website / Facebook / Instagram / Bandcamp / YouTube
Heavy Psych Sounds Official Website / Facebook / Instagram / Twitter / Bandcamp / YouTube