'Half-wild' by Davis IL | "Cosmic pop"
Exclusive album premiere of 'Half-wild' by Davis IL.
---
Question: Do You Trust the Art or the Artist?
The question pops up when listening to Davis IL. A zelig of both Northern and Southern California music scenes, he grew out of San Francisco with the band Growwler before an eventual move to Los Angeles signaled work as a sideman with acts like Jaime Wyatt and Tropa Magica. Soaking up the heady weirdness and modern sheen of each town, he was able to release a duo of singles in 2020 ("All That's Solid/Queenie Pie") that are meant to be played loud and leads one to believe a love child of Ozzy & Elton- but raised by Angel Olsen- exists.
The album "Half-wild" followed on Friday the 13th of August 2021. Its contents inspired by your average genre-agnostic playlist these days: combining acid rock with cosmic pop and electro rhythms. Recorded all over the San Francisco Bay Area at Different Fur Studios, Ex'pression Studios, Earthtones Audio; and even in Brooklyn at Vinegar Hill Sound. It was produced by Davis IL with David Lipps, Tony Hultkvist and Patrick Weber (who also provided drums/percussion, backup vocals & horn arrangements).
"It was recorded modularly as the song collection developed and I think that affected every cut's different story and feel," he said. "Each song is a mini movie in itself and shifts through different genres. The title 'Half-wild' represents one's dual personality and the multidirectional changes within the songs."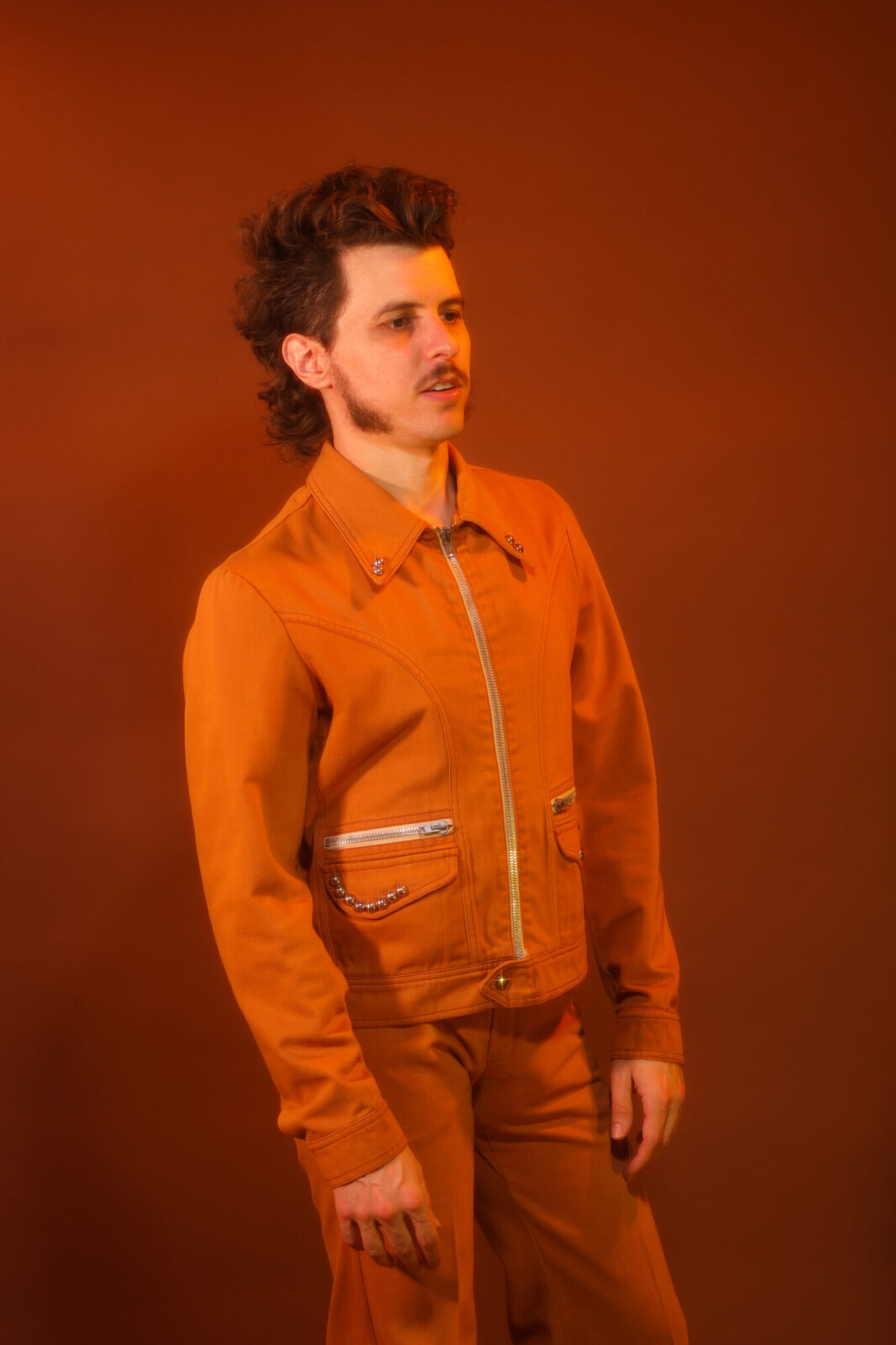 This is music you have to play twice before listening. A sequencing that makes the listener feel appreciated with twists and turns, highs and lows, and plenty of drama burned into them. "What would make me happiest is the image of someone shutting the door to their room, putting headphones on or turning up the speakers loud, maybe cracking a beer and giving it a solid full listen through. You know like active listening," Davis IL said. "Albums can be that daily rabbit hole- a journey that takes you places as long as you're down for the ride. As a famous singer once sang: 'One good thing about music, when it hits you feel no pain'. So for me it's like medicine."
These are songs that were written in fraught times at the start but ultimately yield a bit of hope on the other end as the coda fades out.
Answer: Play Twice Before Listening.
---
Davis IL Official Website / Facebook / Instagram / YouTube / SoundCloud / Spotify