Tito Jackson To Release New Album, 'Under Your Spell' | Interview
Gulf Coast Records and Hillside Global announce the signing of music legend Tito Jackson and will release the singer/guitarist's label debut album, 'Under Your Spell', on August 6.
---
The California-based Jackson is supported on his debut blues album by an array of superlative special guests, including George Benson, Joe Bonamassa, Marlon Jackson, Eddie Levert, Kenny Neal, Bobby Rush and Stevie Wonder, who all add their special talents to the proceedings. Above it all though, Tito Jackson's innate abilities as a singer, songwriter, guitarist, producer and arranger shine through brilliantly, creating a spectacular record that is destined for airplay and rave reviews in a number of formats.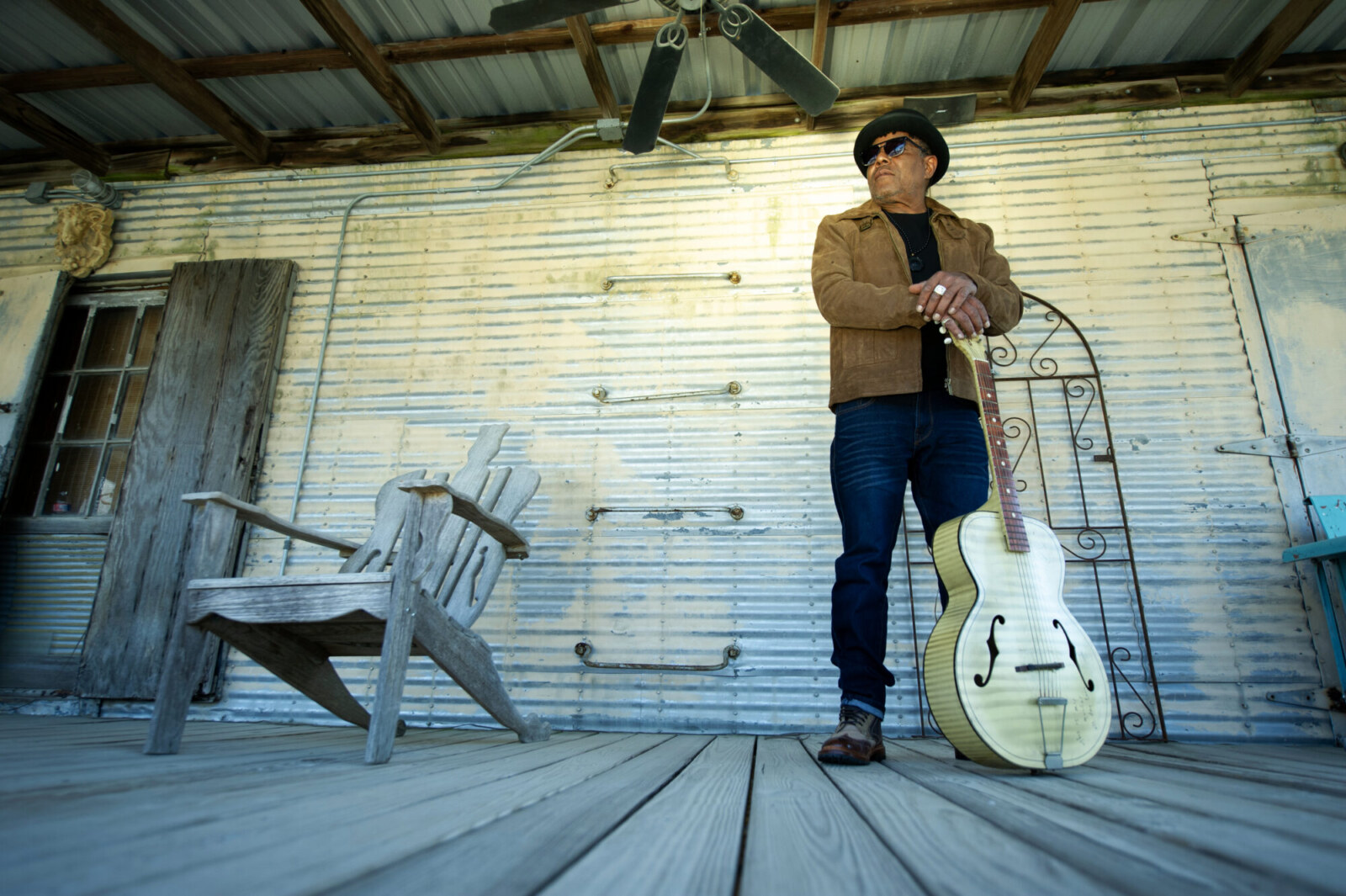 "Being in love with the music of blues"
Thanks for taking your time. How are you coping with the pandemic as an active musician?
The pandemic haven't really affected me in the bad way. I'm pretty much a homebody anyhow… so quarantine is part of my life. But the pandemic, I must say, has done me a favor by letting me concentrate deeply on finishing this project.
Your new album, 'Under Your Spell' was recorded during lockdown. What was the original idea behind it? How happy are you with the result?
I am very happy with the results of my album. I've always wanted to work with some of the artists that I featured on this album such as Stevie Wonder, George Benson and Joe Bonamassa. Of course having my brother Marlon join me on 'Love One Another' really spiced up the feeling of the song.
Would you mind elaborate on the concept behind it?
Not only just being in love with the music of blues, I also felt that it was important to do this album because of the last two decades or so I've noticed that blues has sort of taking a backseat to music. Blues is so important… so what we listen to today in our popular music and is the foundation of it all. My endeavor would be to get more younger musicians involved in this music.
Can you share some further details on how it was recorded?
I have started recording this music right before the pandemic sat in. I was so busy making sure that my children were taking precautions on this pandemic making sure they keep sterilized and follow all Covid rules. Once I was satisfied with their behaviors, I was able to continue my project recording it in my studio. Vocally writing with partners.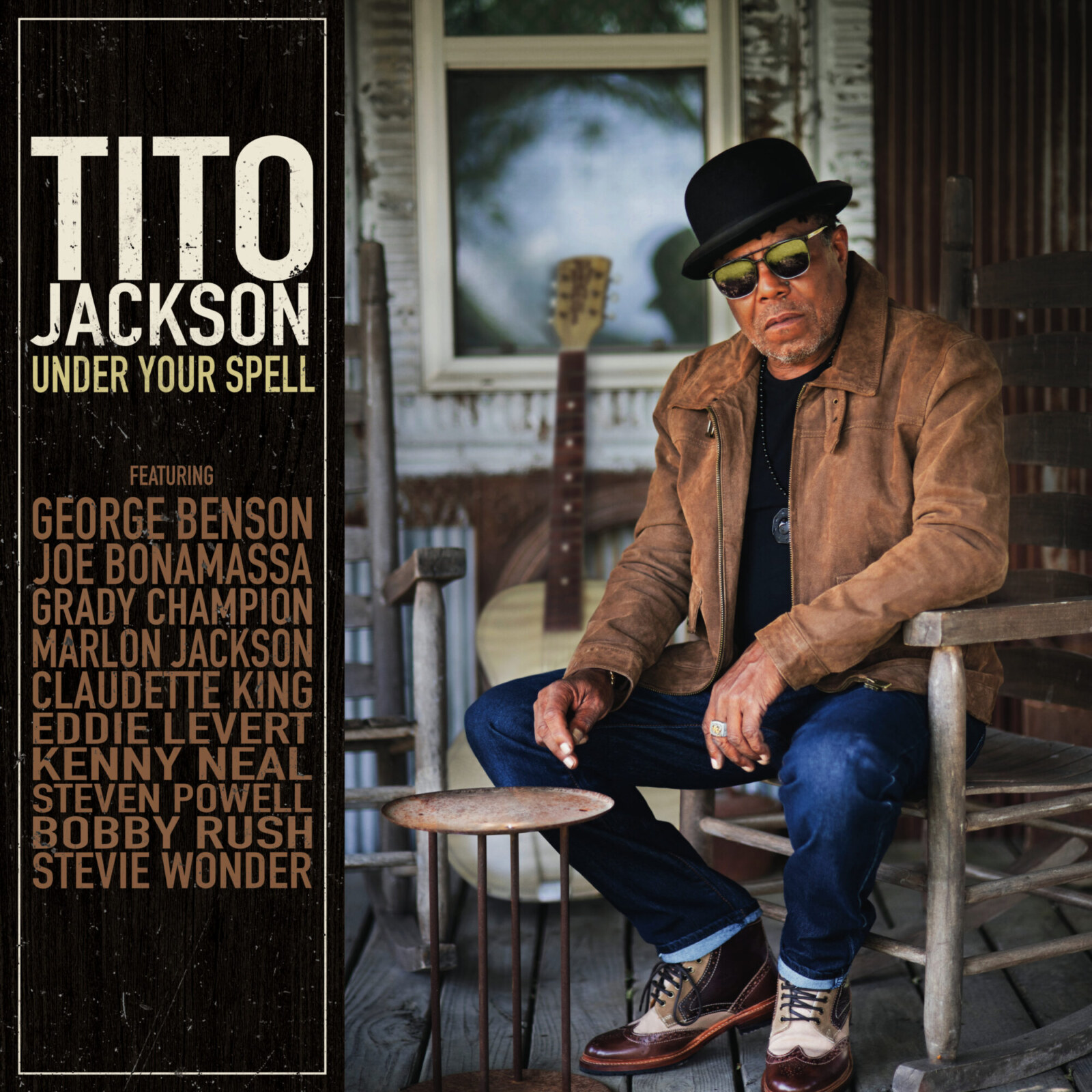 You selected incredible musicians to be part of your album. We have George Benson, Stevie Wonder, Joe Bonamassa, Eddie Levert, Marlon Jackson, Kenny Neal, and Bobby Rush. What was the creative process? What was the energy working with these artists?
My original idea was to have my brothers the Jacksons to perform with me on the song 'Love One Another'. But not having the ability of time because of the accident with Jackie – my old brother and Jermaine living in Bahrain, it was impossible. So plan two became affective – which was to ask Bobby Rush and Kenny Neal, friends of mine, and of course Marlon is always a trooper.
Was it difficult to get all the material together?
It wasn't too bad. Some of the songs I've had for a little while in gave me a good sense of feel. But I wanted to make a record that wasn't just traditional blues. I wanted to have the type of music that you can put on at your family gatherings, holidays, barbecues, birthdays, weddings and so on. I knew I wanted the music to feel happy and upbeat.
"Love is the most powerful thing of all"
The debut single off the album, 'Love One Another', reflects the current world situation.
There's no better time to read minds… love is the most powerful thing of all. I hope to open a lot of minds to this message in this song. It's important to humanity. It's the only way to get on the right road to peace for future generations.
One of the highlights is your tribute to B.B. King's 1964 classic, 'Rock Me Baby'. B.B.'s daughter, Claudette King joined you. How was that?
One of my dreams of my lifetime has always been to make a recording with B.B. King. He has always been my blues hero. There was talk between us to do this whenever scheduling allowed. Unfortunately he passed. So closes that l could get to B.B. King was of course Claudette King. For a while I was performing with the B.B. King blues band and that's how I met Claudette through the band. She's wonderful to work with. She is a great singer and very professional.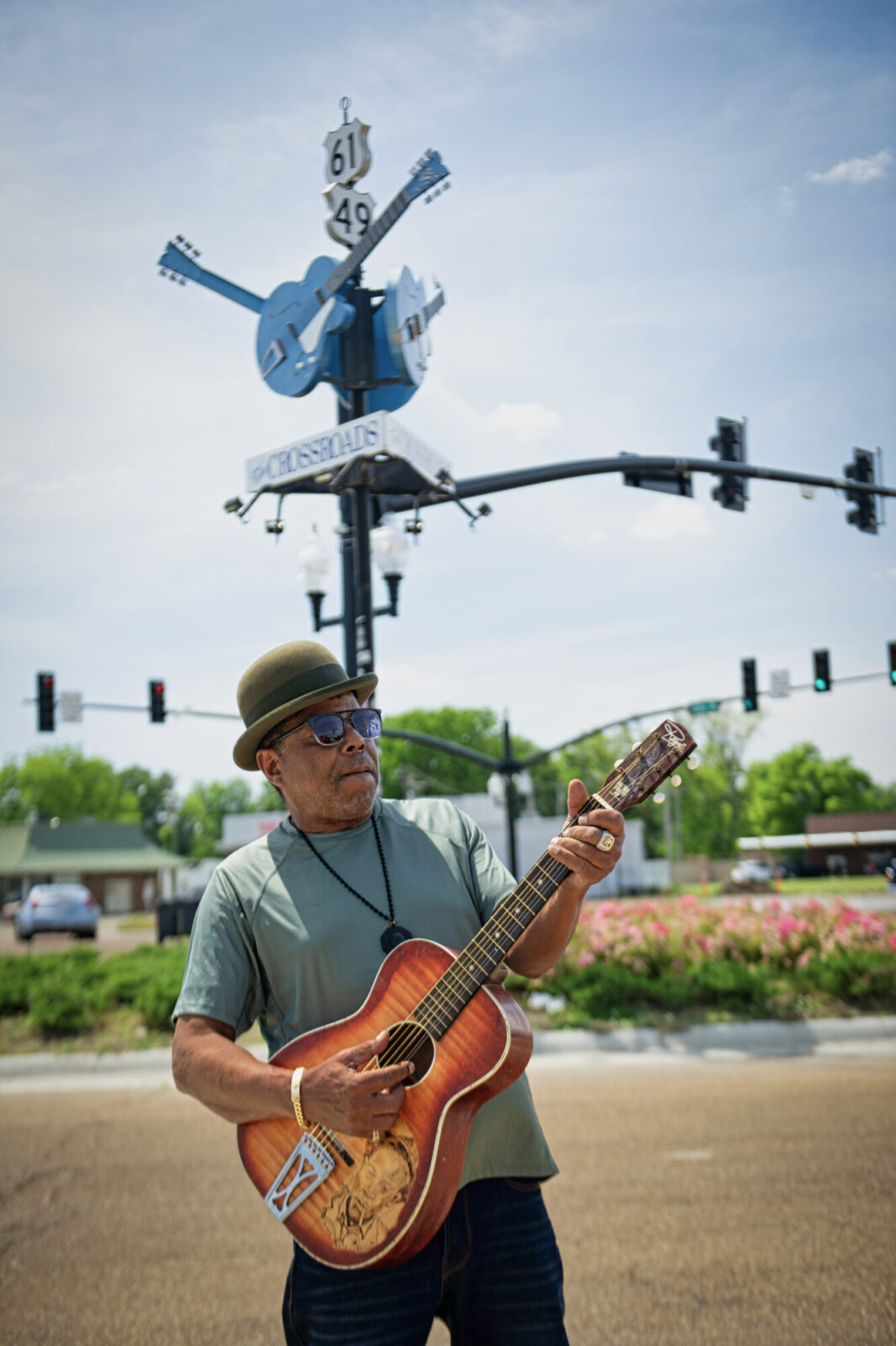 How do you usually approach music making?
My approach to music varies. Songs come in dreams or just simply while driving or in different situations in the life of friends or myself. Sometimes the ideas are very small and built to become the musical composition.
Would it be possible for you to choose a few collaborations that still warm your heart?
My collaboration with Eddie Levert is one of my favorites on this music album. The song we sang was written by Kenny Gamble and Leon Huff, as you know have written many songs for the O'Jays and Jacksons. It was a no-brainer. They have them to come up with the right song for us to sing. We both have families so I feel that no one can tell the story better than us.
What are some of the most important players that influenced your own style and what in particular did they employ in their playing that you liked?
I have always admired the three kings; B.B. Albert and Freddie King. Also Albert Collins and Muddy Waters.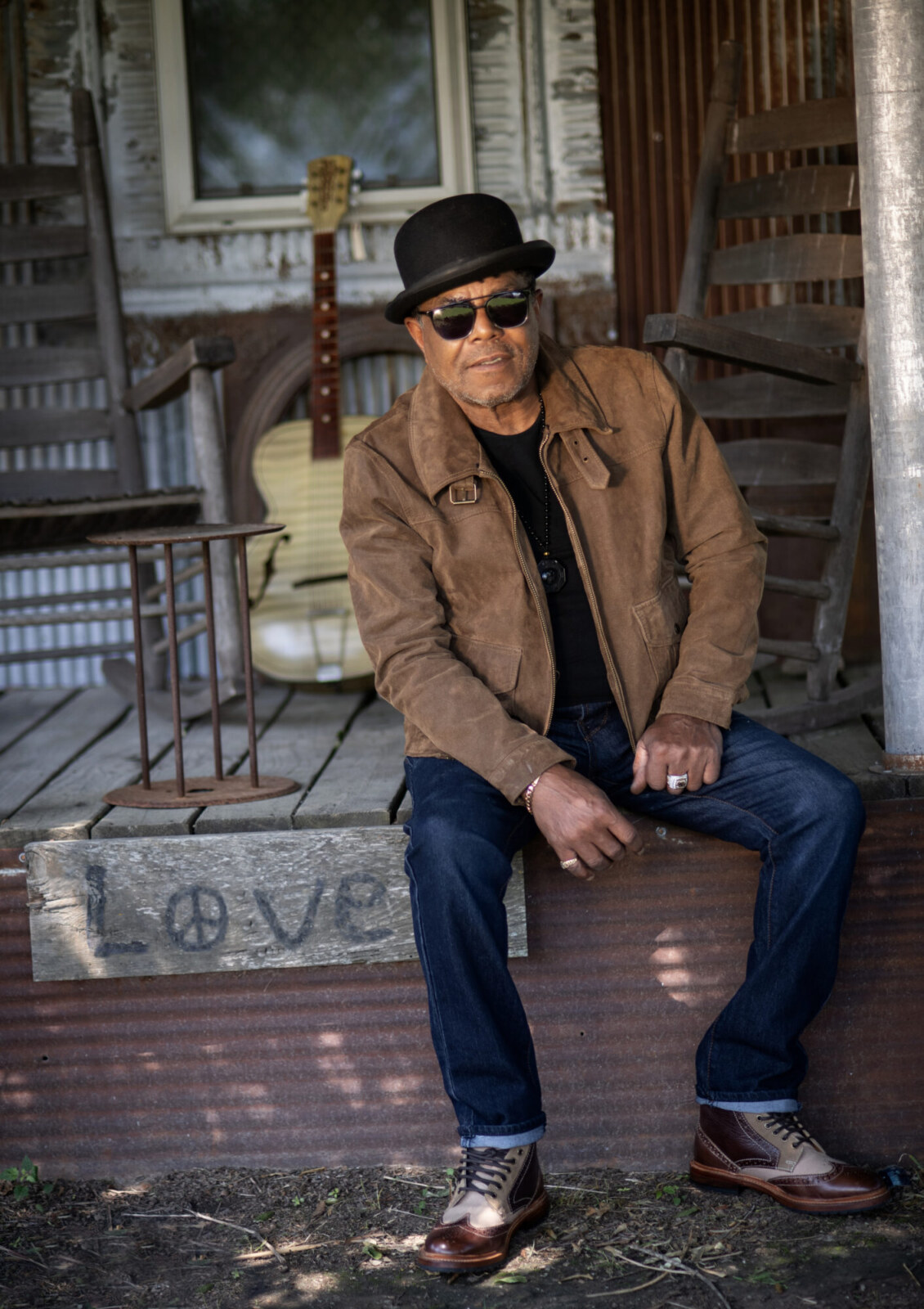 Your finest moment in music?
I have a few times in my career that I'm ecstatically fund of. Having performed for the queen of England on two jubilees, also being inducted into the Rock & Roll Hall of Fame, and have the largest attendance in the business of music (Victory Tour | The Jacksons tour)… and the record of the first musical group to have the first four recordings reach number one on the Billboard charts.
Klemen Breznikar
'Under Your Spell 'will be available for pre- order on July 9, which is also the date the album's first single, 'Love One Another', will be released.
---
Tito Jackson Official Website / Facebook / Instagram / Twitter / YouTube
Gulf Coast Records Official Website / Facebook / Instagram / Twitter / YouTube
Hillside Global Official Website / Facebook / Instagram