The Cush | Interview | New Album 'Riders in the Stardust Gold'
The search for that sound has yielded yet another brilliant record from The Cush, a band founded by husband and wife Burette and Gabrielle Douglas. This is their first record with Ben Harper's new label, Mad Bunny Records, and the 6th overall release from the band.
---
The LP, 'Riders in the Stardust Gold' was written and recorded in Fort Worth, Texas. Burette and Gabrielle wrote the songs and recorded band members Ben Hance on guitar, keys, and Austin Green on drums/percussion. The 6 new songs, 'Haters', 'Beneath the Lines', 'Chariots of Smog', 'Ajna Returns', 'Fly' and 'Daydream Beach' each take you on a journey to be returned with a new state of being before going back into the stardust again.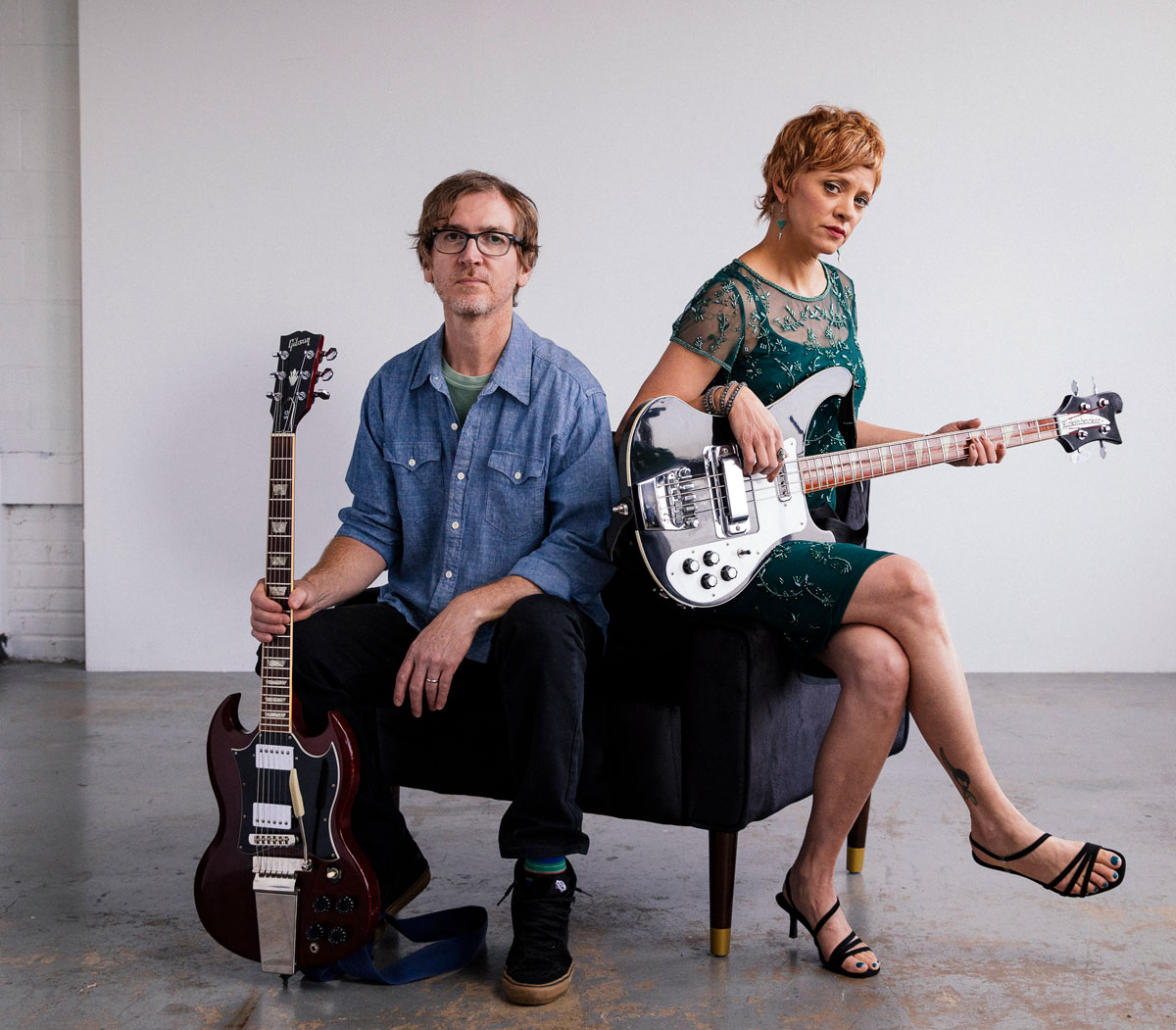 "Each song is like a journey in itself"
The Cush is a husband and wife project that's been active for almost 20 years now. How did it all come together?
Gabrielle: We had a different band in the nineties (Buck Jones) and did much touring, released three, full length albums. When that band broke up, Burette and I weren't sure what direction we wanted to go in with music so we just started experimenting with new sounds and writing new songs again. We recorded all of these songs at home, on our computer and released our first album, self released. We put together a band of friends and played several shows in Texas before relocating to Burlington, Vermont in 2001. Once in Vermont, we put together a band up there. At one point we had a Texas version and Vermont version of The Cush while touring from one state to the next and back again.
We are all excited about 'Riders In the Stardust Gold'. Was there a particular mood you were trying to capture? A story you were trying to tell?
Burette: We didn't have a particular mood or story we were going for. Gabby and I come up with song ideas on our own and work on them together at some point. Once you compile the different songs for the album, and listen to them in sequence, sometimes a theme will appear. It's not a premeditated thing. Although I think making a concept album would be fun at some point.
It will be your first album on Ben Harper's new label. How did that come about?
Gabrielle: We had the album completely recorded and mixed by the end of January 2020. Burette and I were figuring out what we wanted to do with it. Did we want to send it out to labels, or self release it… We were in the mastering phase and just beginning to send out to a few labels when Covid hit and shut down began to happen. I saw online that Ben Harper was beginning a new record label, Mad Bunny Records, and Elizabeth Freund was going to be his business partner. We met Elizabeth in 2008 while on tour. We hit it off, became friends, and she came out to see us play in Brooklyn/NYC. We stayed in touch over the years and she would ask us what we were working on with music from time to time. So, it seemed totally natural to send her our new album to listen to and send on to Ben if she thought he might like. Soon we heard from Elizabeth that Ben loved our music and wanted to talk to us about possibly working with Mad Bunny Records!
Who produced it? What was the recording experience like?
Burette Douglas: We self produced the album, except for the first single 'Haters', which was co-produced by Ben Harper. We recorded the basic tracks at Empire Audio with David Castell, assisted by Alex Gerst, and one song at Eagle Audio with Jerry Hudson. We recorded overdubs and vocals at home, then sent the tracks to David Castell to mix and master. The song 'Haters' was originally an acoustic song with me on lead vocals. Ben floated the idea of Gabby trying the lead vocal, which we tried and liked. We then added drums and stand up bass. Working with Ben was super easy, we were all on the same page as far as which takes we liked best. It's been a thrill!
What can you say about the artwork?
The cover is from a piece titled "bunny on the hot seat" by punk rock surrealist, Winston Smith. Ben Harper had the idea of working with Winston for a cover. Once we saw his artwork, we were all in agreement that this was the cover! We used half of the piece for the front cover, the other half for the back cover. The vinyl will have the full wrap around artwork. It's going to look great!
We are so happy to have Winston's incredible art grace the cover.
"It feels like this album takes you on a ride and brings you back changed"
How would you compare it with your previous releases?
I would say it's more spacious and sprawling. There are less songs on the album, but the songs are longer and more intricate. Each song is like a journey in itself. It feels like this album takes you on a ride and brings you back changed. We wrote these songs several years ago, but many people asked if we wrote and recorded them during 2020 because the lyrics and mood of the songs seem to capture the times we've all been living.
Are any of you involved in any other bands or do you have any active side-projects going on at this point?
Burette had a country band/side project in Vermont called the Lonestar Chain. I/Gabby had a band/side project in Vermont called The Dwellers. Ben Hance currently has his own side project going now called Magick Monsters. All of us have played in various bands in past years.
How do you usually approach music making?
Burette: I try to keep myself open to ideas and melodies at all times, because you never know when they will come. I keep chipping away at different unfinished ideas, and sometimes you find two pieces that fit together. Or if you're really lucky it all comes to you at once, but those are more rare.
Gabby: I usually hear melody in my head and then figure it out on a guitar, bass, or keyboard. Then I begin to hear other parts for the song as well as lyrics. Sometimes I sit down to play with no intention of writing a song and out a song comes. That's always really great when that happens!
Let's end this interview with some of your favourite albums. Have you found something new lately you would like to recommend to our readers?
Burette: Off the top of my head; Swervedriver – 'Raise', Neil Young – 'Zuma', Lou Reed – 'New York', Gillian Welch – 'Time (The Revelator)', U2 – 'The Unforgettable Fire'. As for new music, our friend Stephen from the Telescopes collaborated on a vinyl release with another friend, Chris Plavidal from Stumptone. It's called 'Storms at Sea'. Giant, droney, waves of sound.
Gabby: Seems like the answer to this question often changes for me. But currently I'd say PJ Harvey – 'Stories from the City, Stories from the Sea'. Cass McCombs – 'Mangy Love', Kim Gordon, 'No Home Record'. Swervedriver – 'I Wasn't Born to Lose You', Kelley Stoltz – 'Double Exposure' and New Albums: Ben Harper – 'Winter Is For Lovers', Margaret Chavez- 'Into An Atmosphere'.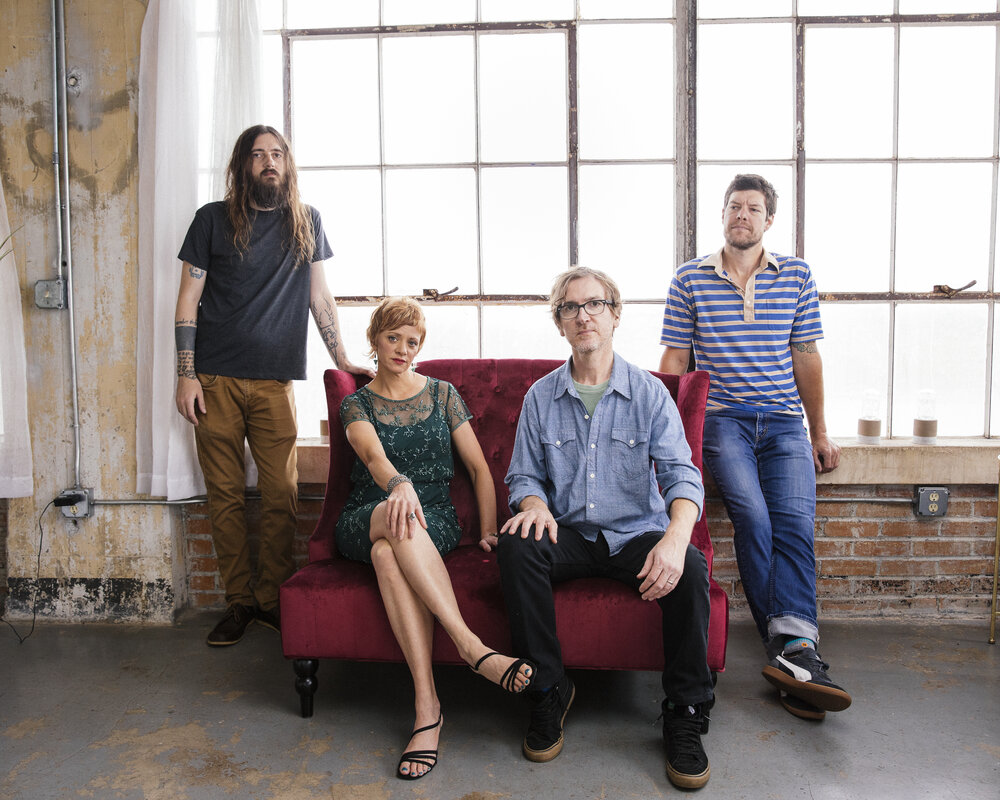 Thank you. Last word is yours.
Thank you! We really appreciate doing this interview with Psychedelic Baby and enjoyed answering your questions. Thank you for your support and we look forward to seeing you soon! All the best, Burette and Gabby.
Klemen Breznikar
---
The Cush Official Website / Facebook / Instagram / Twitter / Bandcamp / YouTube / SoundCloud
Mad Bunny Records Official Website / Facebook / Instagram / Twitter / YouTube