'Have You Ever? (I've Always)' by Tayls | Album premiere |"Rock 'n' roll fantasy"
Exclusive album premiere of 'Have You Ever? (I've Always)' by the East Nashville power pop band Tayls.
---
Over the past few years, Nashville supergroup Tayls has crafted one of the most talked-about live shows in the city, selling out local venues and drawing in fans with their colorful, playful and elaborate live shows. Led by powerhouse frontman Taylor Cole, who also books shows at some of the city's most beloved independent venues, and joined some of the town's most talented and charismatic players, Tayls is a project based in friendship and fearless creativity.
Produced by Jake Ingalls (The Flaming Lips, Spaceface) and mixed by Calvin Lauber (Julien Baker), their debut record 'Have You Ever? (I've Always)' shows off the group's playful side while also diving into some of the most complicated and painful moments of Cole's past. From mourning the death of a loved one and questioning your place in life ('Scarlet Letter') to trying to stay determined while fighting for your dreams ('Like a Dog'), Tayls manages to create a mix indie rock, glam pop and elements of folk that is anthemic, emotional and danceable all at the same time.
The group takes a kitchen-sink approach to live performance, with an ensemble cast of Nashville talent, and stage theatrics akin to Bowie or Queen. The band's self-proclaimed genre, Friendship-Punk, combines a DIY ethos with a do-it-together spirit.
Tayls is the conceptual brainchild of Taylor Cole and Greg Dorris, who met through the music scene in the early 2010s. The two became roommates and together, dreamt up a larger-than-life, wild folk band with the power to create a loving atmosphere of weirdos and misfits. The stars aligned soon after when Cole met Atticus Swartwood and Mo Balsam of the pop-punk band Molly Rocket. Taylor says that Mo's guidance left a lasting impact on his singing, and he also recalls Atticus's impact:
"He said the words I needed to hear," Cole says, recalling a writing session one day when Swartwood sealed their fate.
"Hey man, whatever new project you're doing, I want to be a part of it," Atticus said, sitting casually on the steps of Mo Balsam's porch.
"You got the job." Cole said.
The quartet didn't have to reach far to fill out parts. Taylor Cole's Creature Comfort bandmade, Jessey Dee Clark, joined on bass and Greg Dorris's former roommate — rock 'n' roll violinist Jo Cleary — swooped in with her bow. Cole and guitarist Andy Heath have been lifelong friends and collaborators and was an obvious next addition; Cole describes Heath as his "rock" when it comes to music. The final seat went to Michael Taylor, who joined to fill out the synth parts when Tayls was booked as The Cure for a local tribute band night. "After that, there was no way I was letting him out of the band," says Cole. Those were the end of the 'Inbetween Days' and the beginning of Tayls.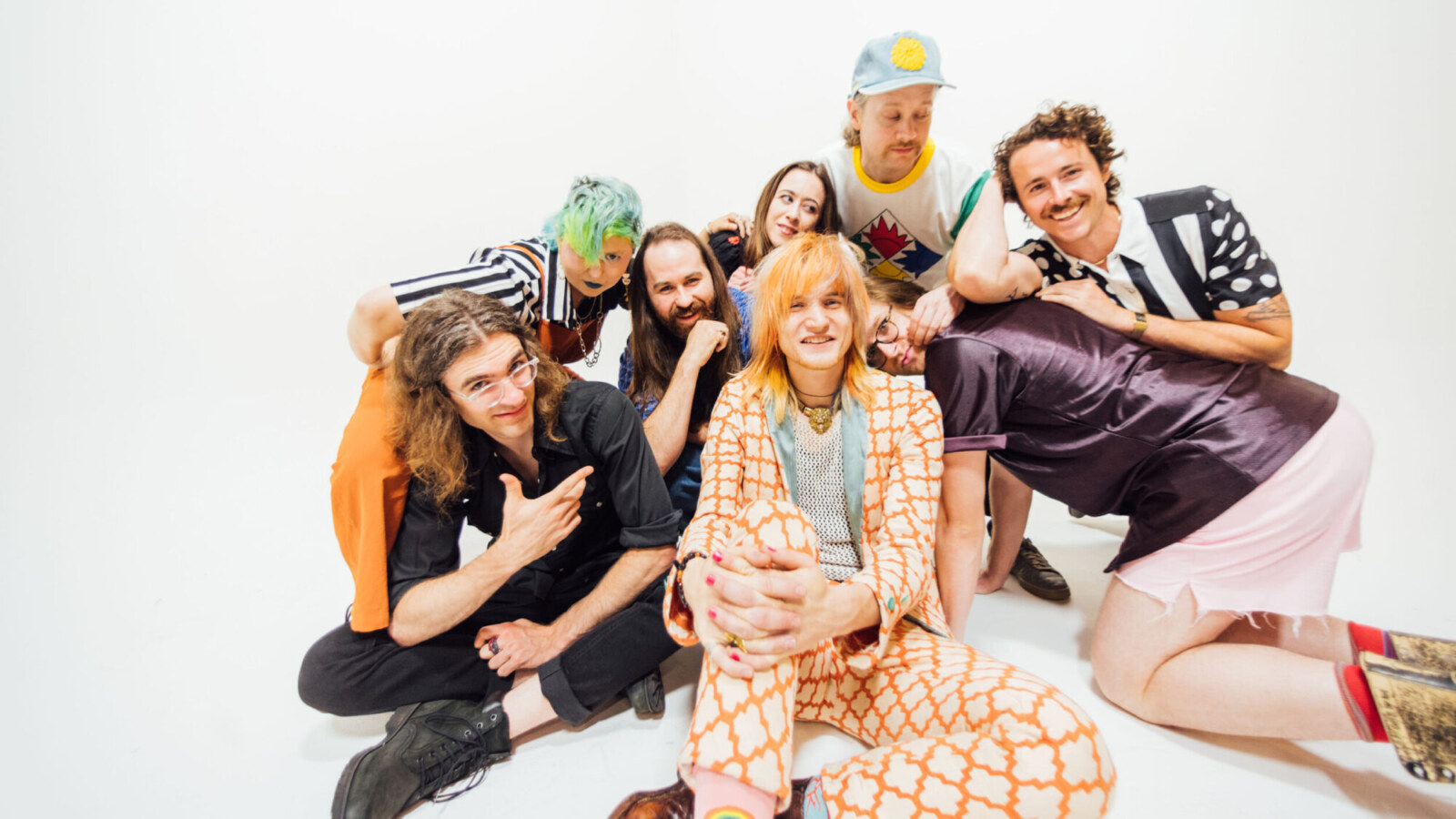 Tayls forthcoming full-length album, 'Have You Ever? (I've Always)', was produced by Jake Ingalls (The Flaming Lips, Spaceface), whom the band says was a perfect fit. "He was exactly what we needed — energetic, driven, and most of all the band respected him," says Cole. The record dives into complex topics like substance abuse, questionable relationships within the music industry, fear of aging, jealousy, and the tragic death of Cole's high school sweetheart.
---
Tayls Official Website / Facebook / Instagram / Twitter / YouTube / Spotify / Apple Music