The Babe Rainbow | Interview | New Album 'Changing Colours'
Babe Rainbow are an Australian psych-rock band that originated from the surf. They've released three records in the last three years through Danger Mouse's 30th Century in the USA, and King Gizzard's label Flightless Records in Australia. They're macadamia nut farmers by trade in Byron Bay, and are into permaculture and environmental issues, as well as being near-professional surfers.
---
Their new album 'Changing Colours' was released on 14th May via own label Eureka, AWAL, and vinyl through King Gizzard's label Flightless. It's the type of music that floated down from the early 70s, and captures some much needed sunshine – a relaxed meditation that folds the map between California and Byron Bay; compressing time, like a needle skipping over the past half century of music.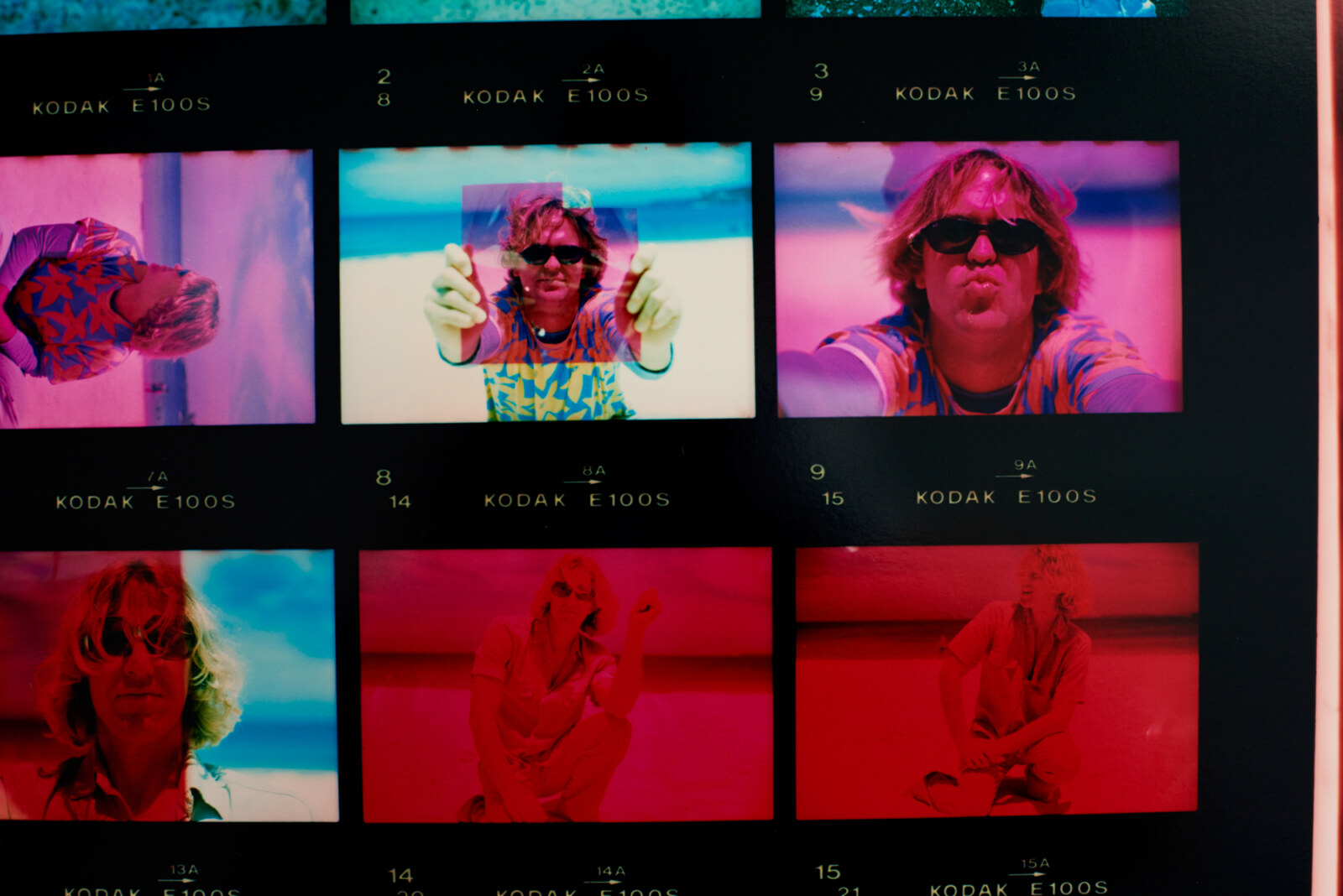 "This newest album was written and recorded on the road for the most part"
Who's in The Babe Rainbow and what do you all play? Have you all made any changes to the lineup since you started or is this the original lineup?
Miles Myjavaec: The Babe Rainbow is currently Angus, Jack, Elliot and I, Miles. Elliot is on the bass, Jack writes the chords and plays the guitar as well as offering his voice, Angus sings and shakes the tambourine sometimes, I play drums and percussion and make other noises sometimes too.
Our closest friend Luca Mariani has played various instruments in the band and produced our 3rd record with another friend Sam Joseph, he's at his beautiful home in Paris at the moment. Michael Medleycott has helped us a lot with his endless musical knowledge and ability, he's played keys and vibraphone. Nick Van Bakel plays percussion for us when he can too. All of these sweet friends come in and out of orbit.
What do you consider to be your first real exposure to music?
I'm not so certain about the other guys, but my brother and parents used to play lots of Coltrane and Miles Davis in the house but I remember being obsessed with a samba record my dad listened to, that album maaaay have changed what I look for in music forever.
When and how did you all originally meet?
The other guys met in Brisbane when they were probably so cheeky and still in school and have been making music together since. I met the band in Sydney and filled in on drums with them that night. It's so funny looking back at that show, thinking about how different the world is and our lives too.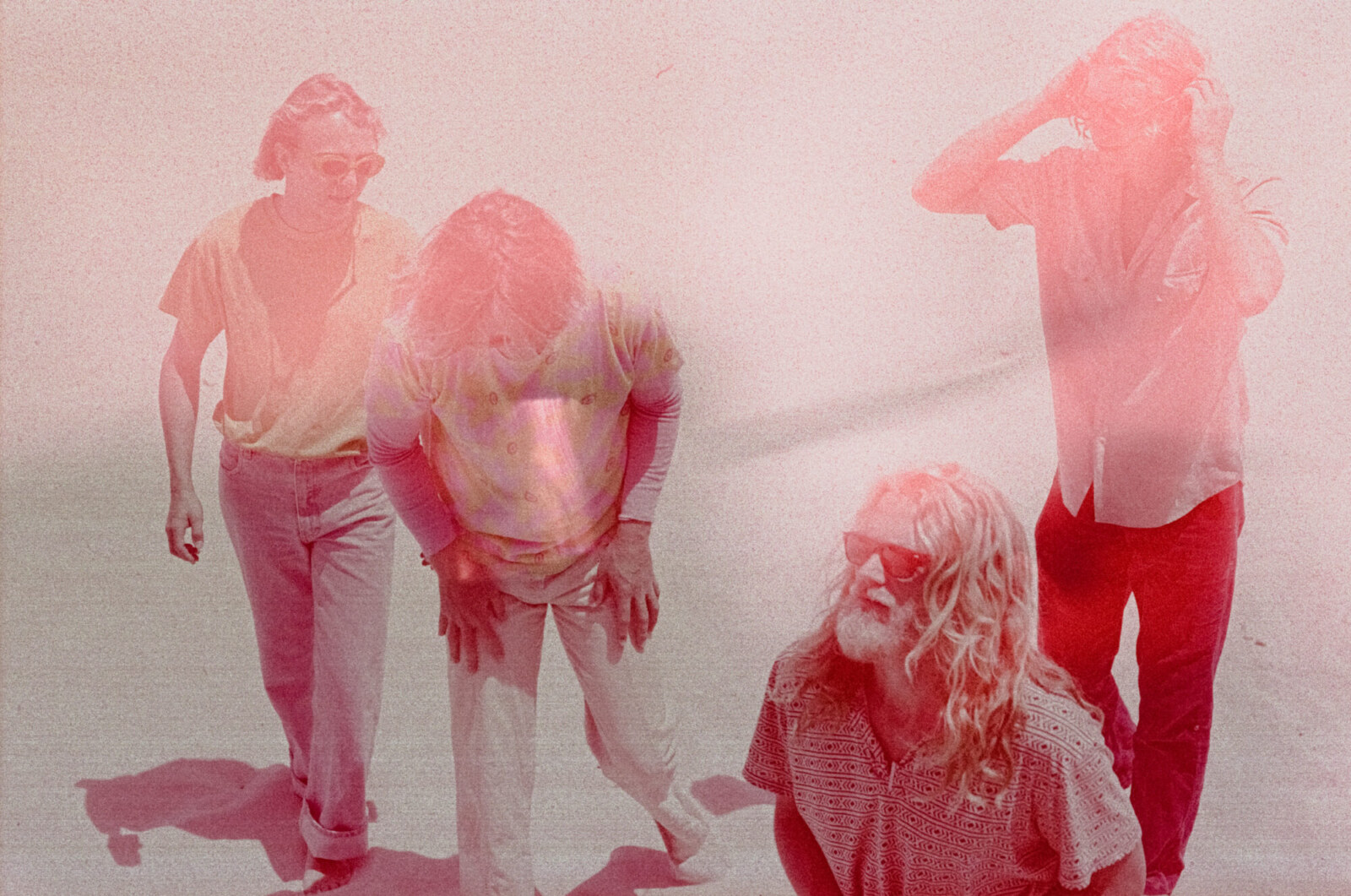 What does the name "The Babe Rainbow" refer to?
'Babe Rainbow' is a painting by Peter Blake and is also a play on the name 'rainbow bay' where the band sort of started. It's open to interpretation, I don't think any of us would ever use the word 'babe' to refer to a person though.
"Everything is usually completely analog"
Can you share some further details on how your latest album 'Changing Colours' was recorded and released?
That album was written and partly recorded in Topanga, at our friend Kyle Mullarky's studio in between surfing and tour dates of a west coast USA tour. It was a lovely time hanging with him and his huge pigs that walked around the property, we'd all go surf Malibu or county line and then get to work. We made some changes to some of those songs and added a few new songs at the music farm with Wayne Connolly just as lock downs started in Australia. We added some finishing touches with our best friend Sam Joseph at his home studio just up the hill from where I sit now.
We're putting it out ourselves partly, sharing the release with our friends; Flightless. They're doing all of the pressing for us I think. It'll be exciting to see them when they're done, Elliot's album cover is amazing.
A peek into your creative process please, digital or analog?
So much of our songwriting process, up until the last few months was as analog as can be, all stored in our memories but now we have the perfect little 8 track tape machine that we use in our studio for demos and remembering ideas. Just this week, we figured out how to bounce them onto my laptop, which isn't so useful now but maybe it will be in the future. We should probably update and learn Ableton or something, that's the future, and the present, those technologies can bring new light and ideas to old creative patterns and can certainly open new doors. It'd be nice to blend both a little more, everything is usually completely analog, which is also such a beautiful way to do things.
How would you compare it to the previous albums?
This newest album was written and recorded on the road for the most part. I can still remember where certain parts of songs were written, little images of a venue or something, I think the songs really absorbed our surroundings this time. We spent a lot of the year this record was written and recorded away from home, living different lives and absorbing different cultures, sounds, and ideas to what we normally would. I feel like I can hear how it was all translated into the music, I think you will too when you hear it, maybe you already have it haha?
What's the songwriting process like?
It nearly always starts with a chord progression or riff that Jack is playing around with at home, maybe he'll do a little recording of it or show us at a jam. We all make our parts and give each other ideas for their parts, it's very collaborative. The songs obviously change so many times before they're recorded, some of them make their way into the live shows if we're really excited about them. Some songs like 'Ready For Tomorrow' spring up out of jams too, there's no set way of doing things and of course, every song is different. Some things happen instantly and some take time and changing perspectives. That's the most enjoyable thing I suppose, you learn so much too.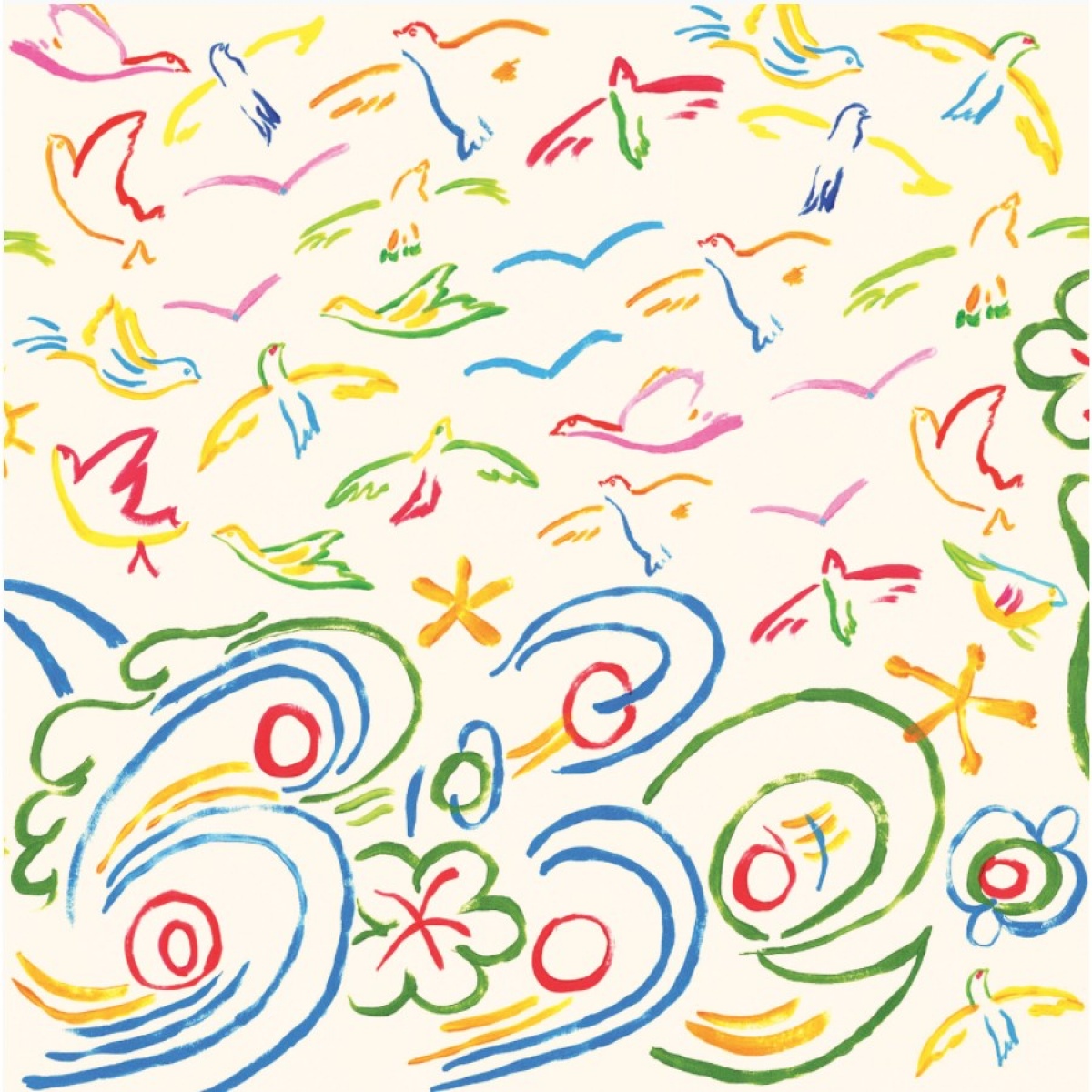 For the technical geeks, would you please speak to your guitars and the effects pedals you employ?
Haha cool, I don't want to give away too many secrets, also not totally sure of the names of Jack's pedals, I'll say though, we obviously use Wah a lot, there's occasional vibrato, a delay from Catilanbread (that's the only secret I can remember haha), some reverb, a touch of chorus and eeeevery now and then we get some Flanger on. It's all in the wah though. Cry Baby I think. Jack plays an old Guild guitar sometimes, sometimes a sweet 80's Epiphone that we traded for in New York along with Elliot's Kalamazoo bass.
Who are your major musical influences?
We're all really influenced by processes of our days and our interactions with people and the inanimate objects that we build relationships with. Interests in agriculture, permaculture, biodynamics also make their way into our influence I think, those methods and ways of understanding really elaborate on earth and connection to it and something higher, imagery and words used are also usually so beautiful and spark so much thought.
Musically though, I think the other guys and I also would say; Segovia, Herbie Hancock, Yothu Yindi, The Beatles, Donovan, Incredible String Band, Nina Simone.
Music that really influenced me has been made by Alice and John Coltrane, Art Ensemble of Chicago, Gal Costa and more than anyone, Sun Ra.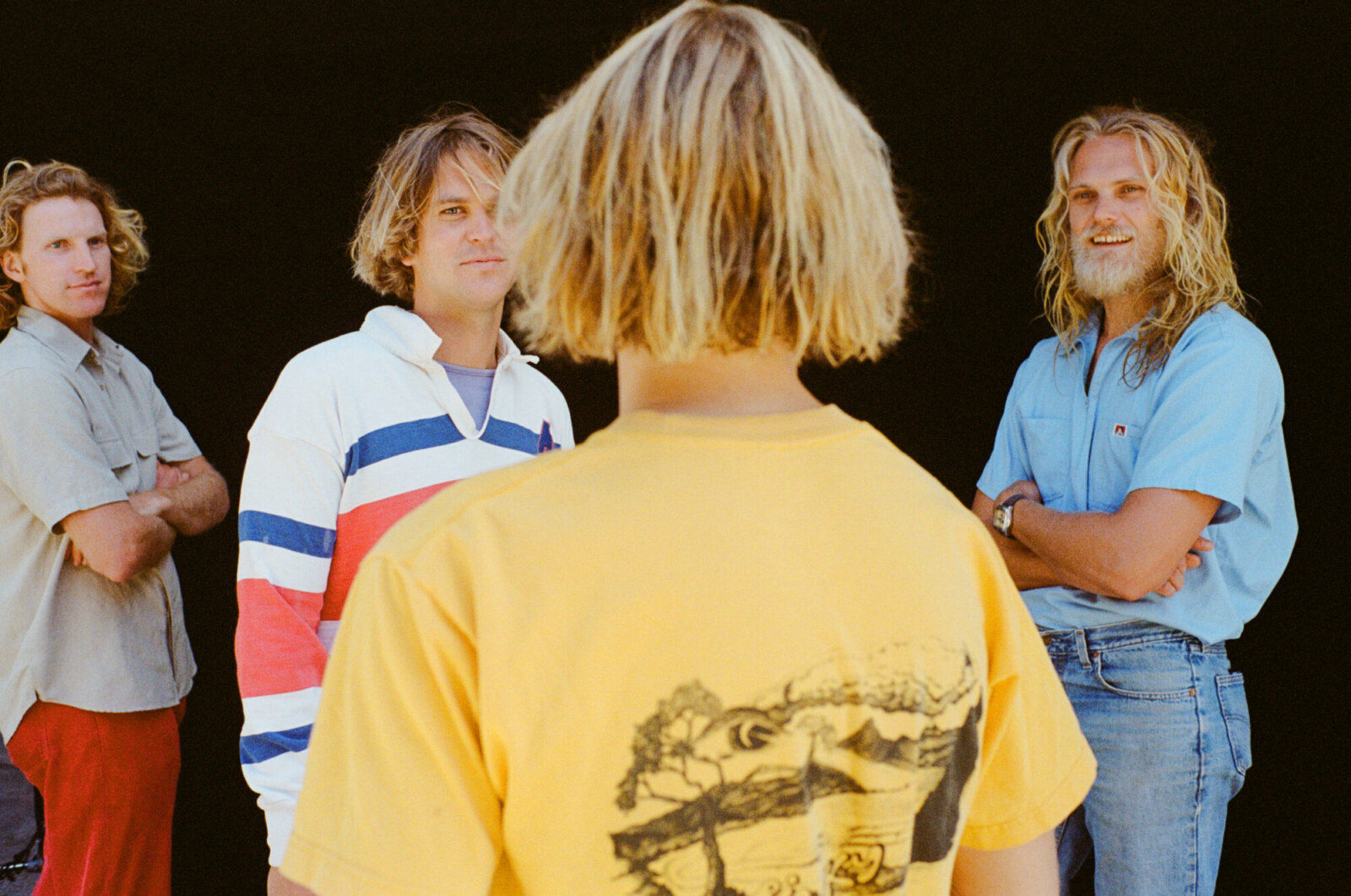 How would you describe your sound?
"Really tall sorghum wheat with glitter"
"Star Fruit and coffee"
I once spent a week cutting down a wall of Sorghum in Elliot's garden, it was intense.
Who is behind the artwork?
Elliot has been doing lots of work lately, his paintings are beautiful and gestural and very concise. Angus and his partner Sarah do a lot of the artwork too, some album work, actually nearly all design associated with the band, whether it's the layout of something, a poster, an edited photograph, it will be their work. Our friend Kristofski takes nearly all of the videos and photos that people see, our friend Jordan Malane does a lot too.
Who are some of your personal favourites that you've had a chance to play with?
There have been so many incredible musicians, we've also had the pleasure of playing with the projected light artworks of our friend Dominic Santos, his works are incredible. We played a festival in England and the group before us was The Rajasthan Heritage Brass Band, that was my favourite. We love playing with our friends Bananagun, Parsnip, Traffik Island, in Paris we played with Luca's band 'Domingo Mariani', that's also his name, he was calling the band Astroromantico then, maybe.
Are any of you involved in any other bands or do you have any active side-projects going on at this point?
We all really want Jack to make an acoustic record, he's so amazing with chords and melody and he would make a really beautiful record on his own too, it's so exciting collaborating though. Angus should make a solo album too, Elliot as well even. I've been working on some songs, with saxophone and lots of percussion, maybe they'll come out under my name one day soon. Our friend Tex Crick made a record and I was lucky enough to drum on it, that's a special album, he's an incredible song writer, I think that's it though.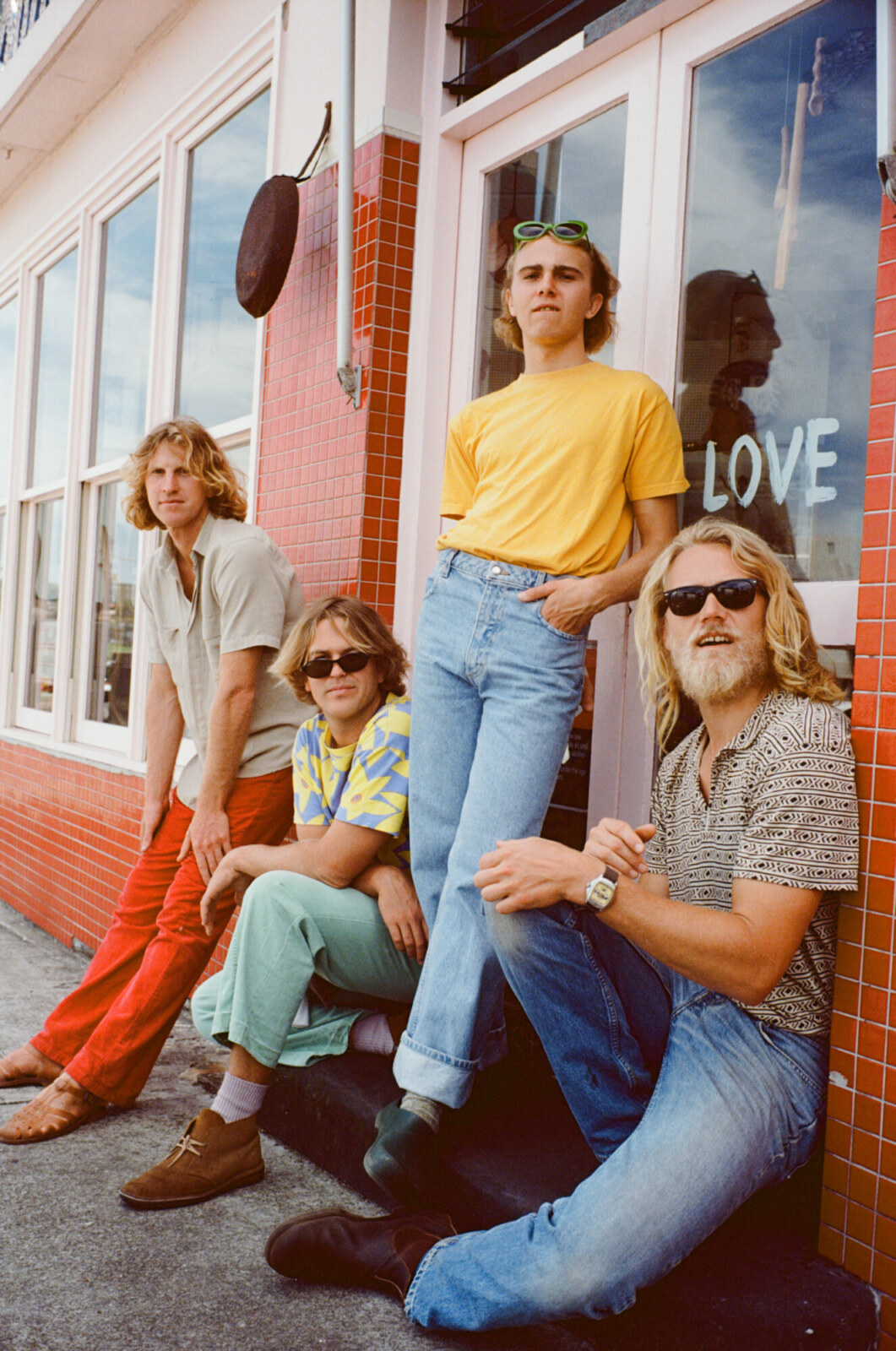 In your dreams, who are you on tour with?
I can't think of anything better than being able to watch Sun Ra and the Arkestra every night but also, for me, the perfect tour is with our partners and children, like a holiday, it takes away the difficulty of missing them which often makes it so hard. Maybe Hypnotic Brass ensemble, that's a bit of a dream I suppose, just to see them, they're incredible.
What are some future plans?
Not sure what I can say, quite a few shows, more music though, more time writing together, embracing new ideas inside or outside of our musical practice. Individually, maybe finding new sounds and styles or ways of playing our own instruments, changing our understanding of our instruments. I'm really trying to push my set up and style in new directions. Maybe we should employ a string section.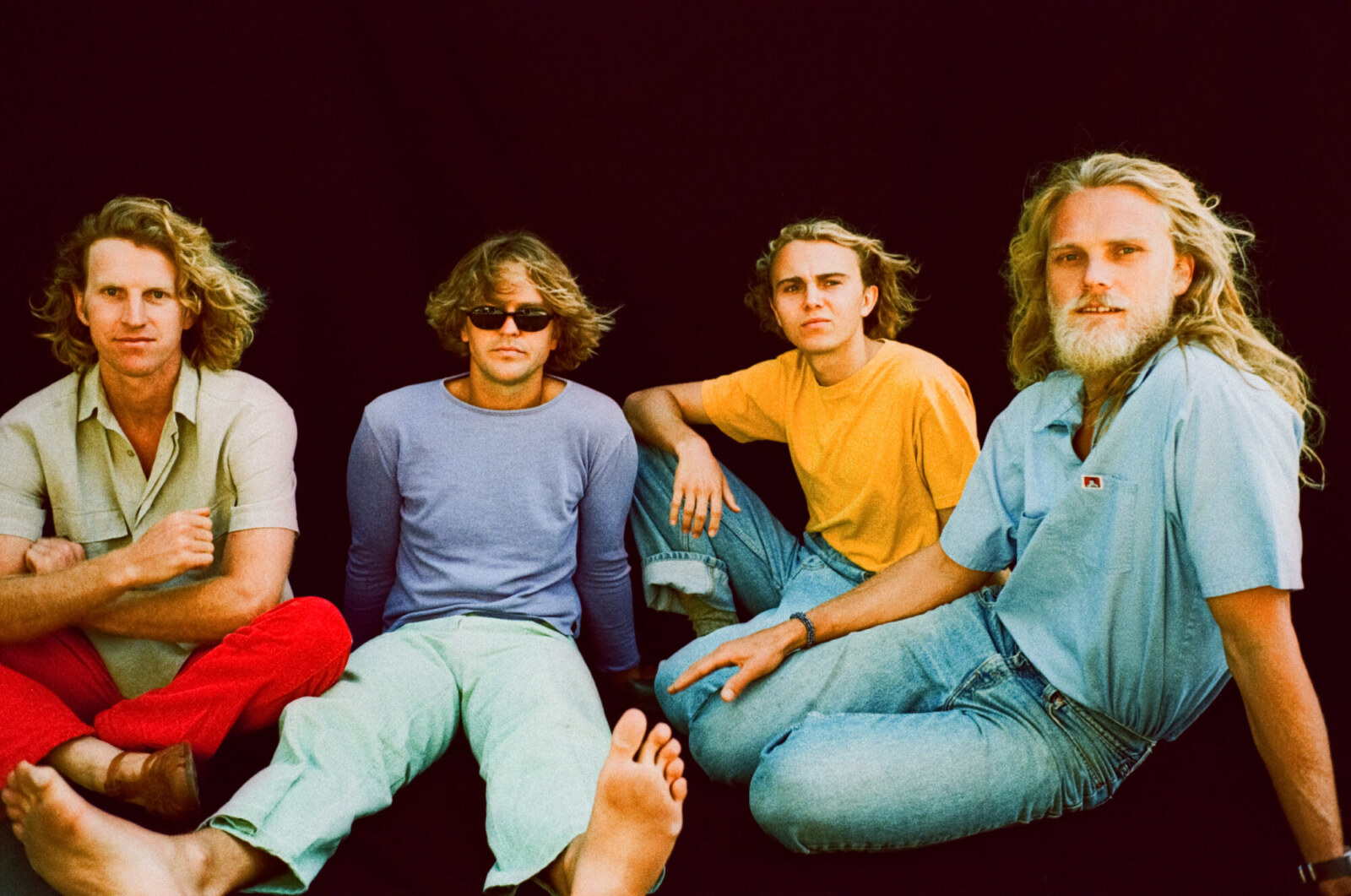 Let's end this interview with some of your favourite albums. Have you found something new lately you would like to recommend to our readers?
Oh yeah, I love this, I'm so obsessed with the music of my friends Melati and Izaak and their friend Tristen, the project is called Asa Tone, I'll leave a little list down bellow of favourite new or modern music:
Asa Tone – 'Temporary Music'
Yoshiaki Ochi – 'Natural Sonic'
Cktrl – 'Robyn'
Bèlènou – 'Emosyon Tambou-A'
Pharoah Sanders – 'Wisdom Through Music'
Standing on The Corner – 'G-E-T-O-U-T!! The Ghetto'
Ariel Kalma – 'Open Like a Flute'
Liv.e – 'Couldn't Wait to Tell You…'
How about locally? Australia has a lot of really cool bands…
Biggest appreciation and admiration for the work of Music In Exile, Gordon Koang, Ausecuma Beats and Mindy Meng Wang 王萌 are some of my favourite artists at the moment, all on the one amazing label.
Here's a list of some beautiful musical friends or their bands:
Blue Divers
Jordan Ireland and the Purple Orchestra
Tex Crick (even though he's in Tokyo)
Bananagun
Body Type
Luke Spook
Expensive Music Band
Family Jordan (our sound person Sam Joseph and our best friend)
Is there anything I've missed?
I missed something, just needed to extend thanks to those that have listened to our music and supported us through the last year, it's been such a huge time of change in the industry and it's been so uplifting to be able to continue to create and even perform when so much of the world was in lockdown. Aaaaand, although it was a lovely time writing these, we still failed to talk about the fact that it was my friend Shannon May's 32nd Birthday yesterday [Editor's Note: Interview was conducted May 13, 2021]. Happy Birthday Shannon.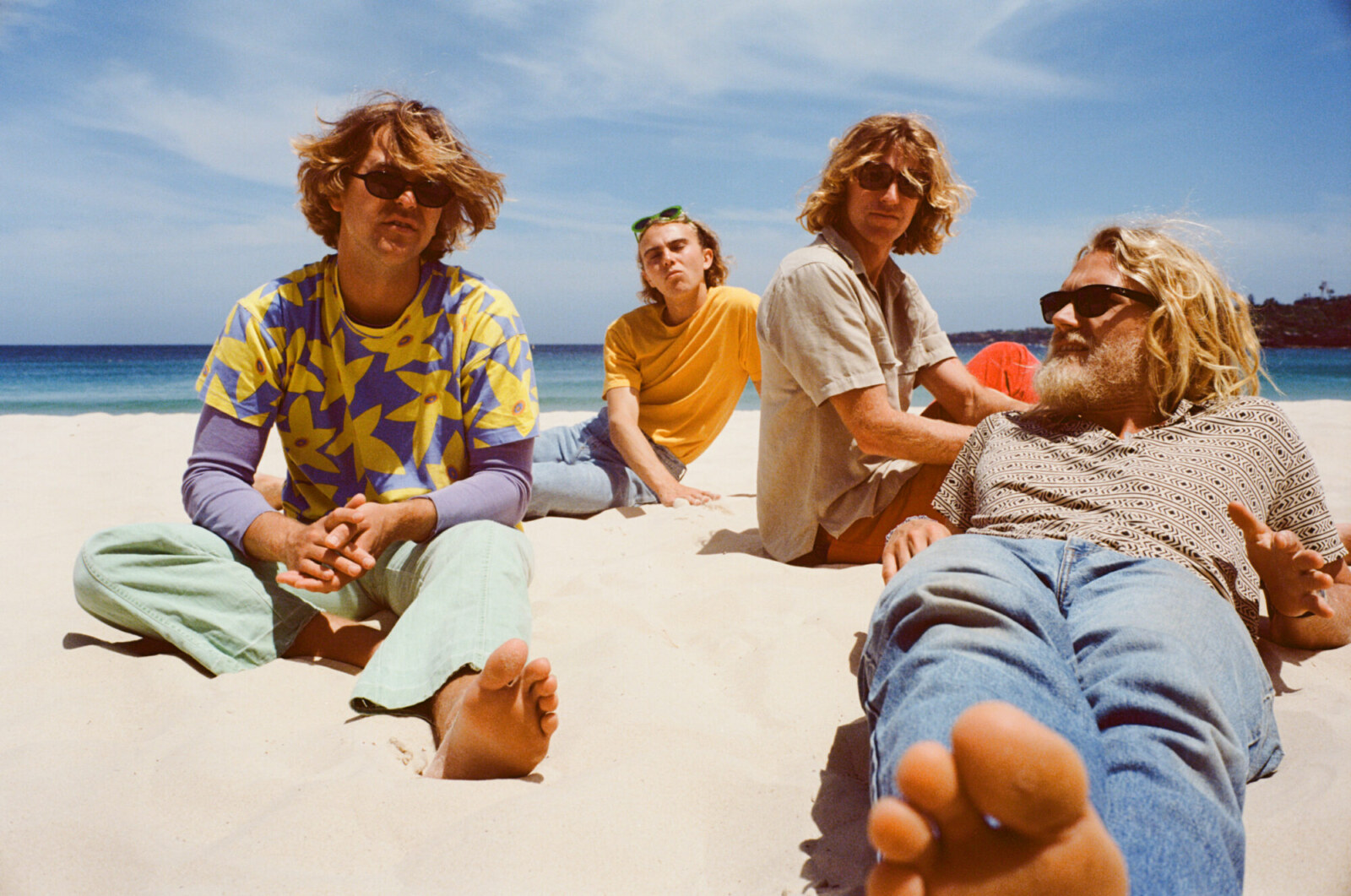 Thank you. Last word is yours.
Spread Love and Joy and decolonize, for justice, for peace!
Klemen Breznikar
The Babe Rainbow – 'Changing Colours' out 14th May via Eureka Records/AWAL/Flightless Records 
---
The Babe Rainbow Facebook / Instagram / Bandcamp / YouTube
Flightless Official Website / Facebook / Instagram / Bandcamp / YouTube