soccer Committee | Album Premiere | Interview | Mariska Baars
More than a decade after her last solo release, Mariska Baars (a.k.a. soccer Committee) graces us with a new mini-LP.
---
Her sound is as minimal and spartan as her amount of output. The songs are still slow, stripped-down and quiet, made with an overwhelming love for tone and sound, focused entirely on guitar and vocals. They're definitely rooted in the folk tradition, but at the same time very ambient, in the true sense of the word. Currently based in a small Dutch village called Kekerdom, Mariska Baars has been relying on just her vocals and subtle guitar touches for over 15 years. Her last solo release, 'sC', dates back to 2007, but she released quite a few collaborations since, most notably with Rutger Zuydervelt (a.k.a. Machinefabriek), but also as a member of the improv collective Piiptsjilling and with a.o. Greg Haines, Sylvain Chaveau, Wouter van Veldhoven and Annelies Monseré.
The vinyl is released in an edition of 200 copies and comes in a lush, two-colour screenprinted sleeve, based on a picture made by Mariska and designed by Rutger Zuydervelt.
"I like to let everything grow organically"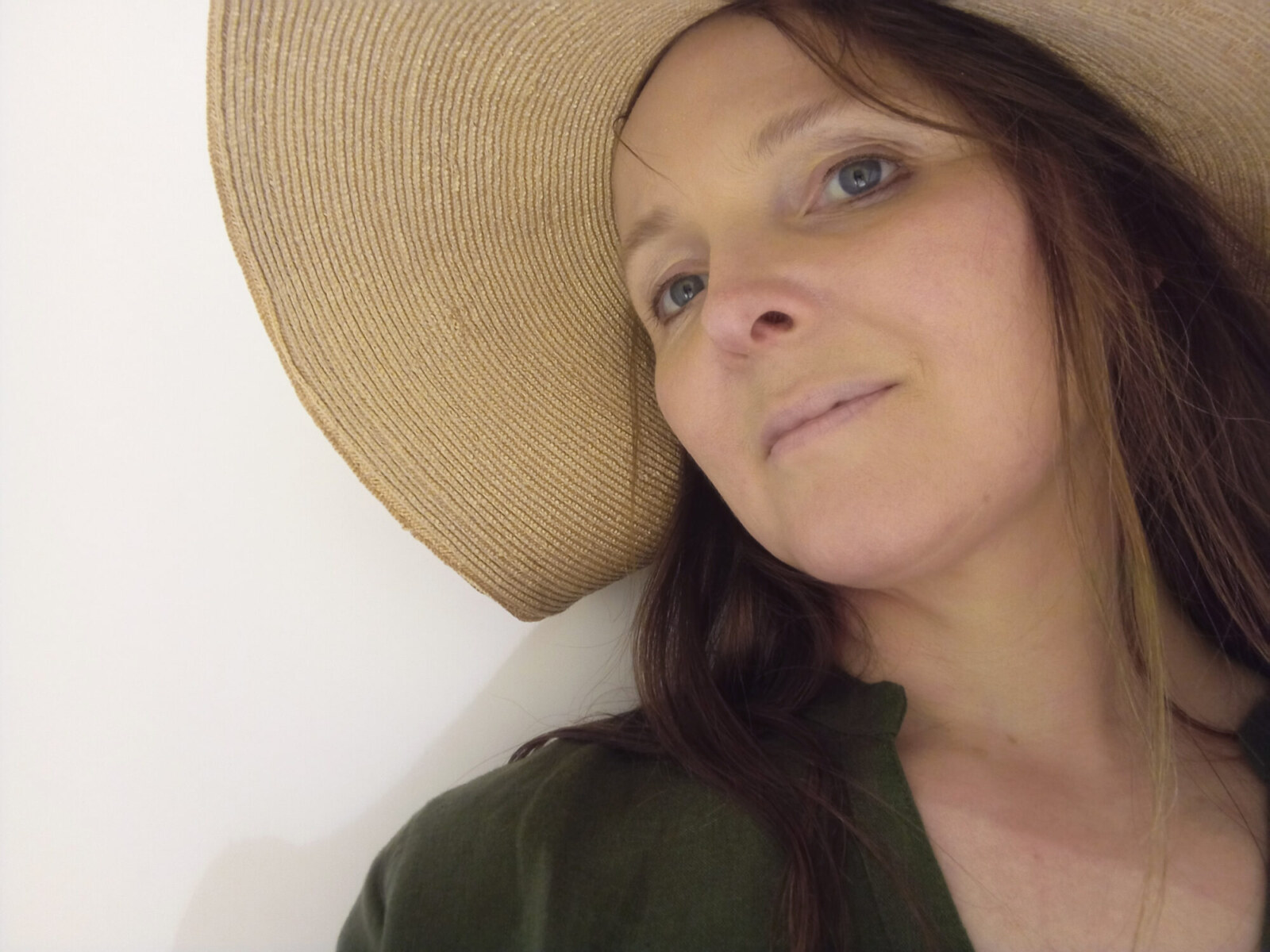 'Tell from the grass' will be released June 21, 2021 via Morc Records. What kind of record did you have in mind?
Mariska Baars: On beforehand I didn't have a particular album in mind. I have particular ideas that I want to try out within the shape of a song, but as often a song also just arises while being focused on things I am attentive to. I like to let everything grow organically, close to my life and trust that at some point I can bring the songs together. I did feel I wanted to record and produce my sound by myself this time and had a lot of fun during that process. That was something I had longed for, to be able to make all the choices from recording to mixing. I knew I had to record at home and do it myself, to be able to create the space and to record it in the moment. Later on, while gathering the album as a whole I added subtle layers to some of the songs and left other songs quite bare. At a certain point I felt the album was complete, as an experience.
Your discography is ever expanding. soccer Committee project started around 2005, if I'm not mistaken? Tell us about it.
Before I started soccer Committee -first with a friend who played bass- I didn't play guitar. It was just my voice, lyrics and melodies and other people made arrangements around my singing. At a certain point -and this was the start of soccer Committee- I discovered the guitar and my own way to approach it, being drawn to the resonance and overtones. My singing completely changed because I went into a dialogue with what I heard and felt from the body of the guitar and I started 'talking' to myself and my instrument. It was like making little walks, looking at the world.
In 2005 I recorded my first CD-r called 'soccer Committee', or better said the songs were recorded by different people in different places and somehow that worked.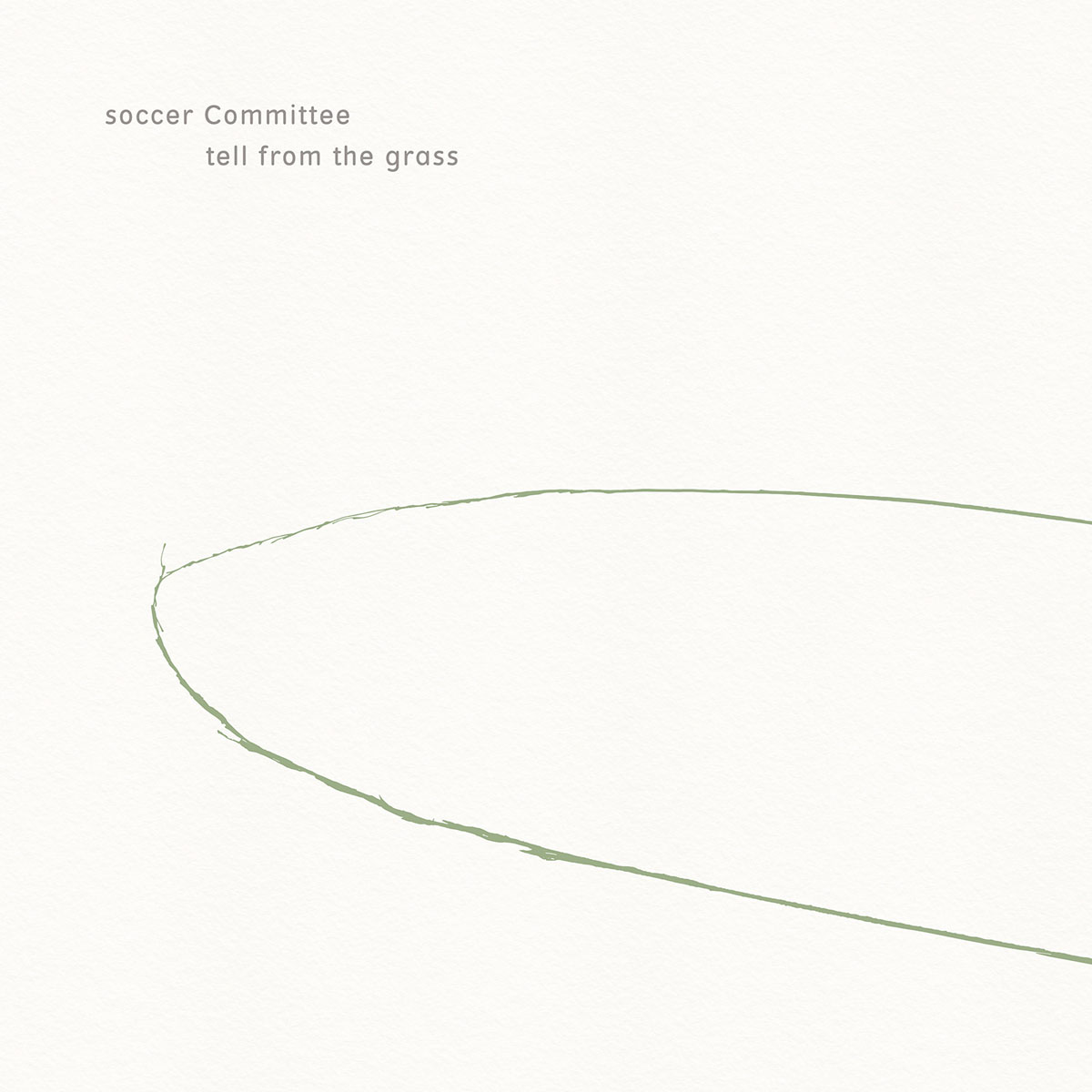 Would you like to talk a bit about your background?
I was born in a small village, by a river in the Dutch countryside. My parents had greenhouses, so I grew up amidst flowers. As a child I ran long distances and trained about five times a week. I spent a lot of time playing outside with my youngest brother (soccer!) and with my dog and cats. At night I made up songs like little prayers and sang myself asleep. I grew up with three older brothers and when I was almost 15 one of my brothers died. This changed almost everything. By the time I was 18 I started writing songs.
"I started following my own logic, which was often visually inspired"
How did the music change or evolve over all those years?
Around 2003, when the guitar entered I found more ways to think about shape and sound. I started following my own logic, which was often visually inspired. I gave myself little exercises to discover the sound of the guitar and the merging of my voice with the sounds I played. I felt I could watch the tones 'till they disappeared and enjoyed the way the shapes changed when I added another guitar tone or a tone of my voice. After the first album I more and more felt the need to make even more quiet, more "silent" songs and this resulted in the second solo album, 'sC' (2007).
Since a year I started editing my music myself, so now I feel I can more and more express the way I experience sound. Quite a few songs on the album are more layered than before. Sometimes these layers are already recorded while improvising with my loopstation.
"Nature evokes my focus"
Do you think that living in the countryside reflects your sound?
Absolutely! During the making of the first two solo albums I lived in the city (Leiden), but my imagery was very inspired by what I saw growing up in the countryside and in my imagination I also wandered off to where I grew up. While singing in my room I longed for the reflection of the moonlight in the river, in a song I could go there, be there.
In 2017 my boyfriend and I moved to a little village in the east of Holland, our house is right on the edge of a nature reserve. I experienced that the source of inspiration to play and sing revived. I encountered birds, hares, foxes and saw new sights and sounds every day. Nature evokes my focus and so does sound, the two are very connected and they both make me feel lively.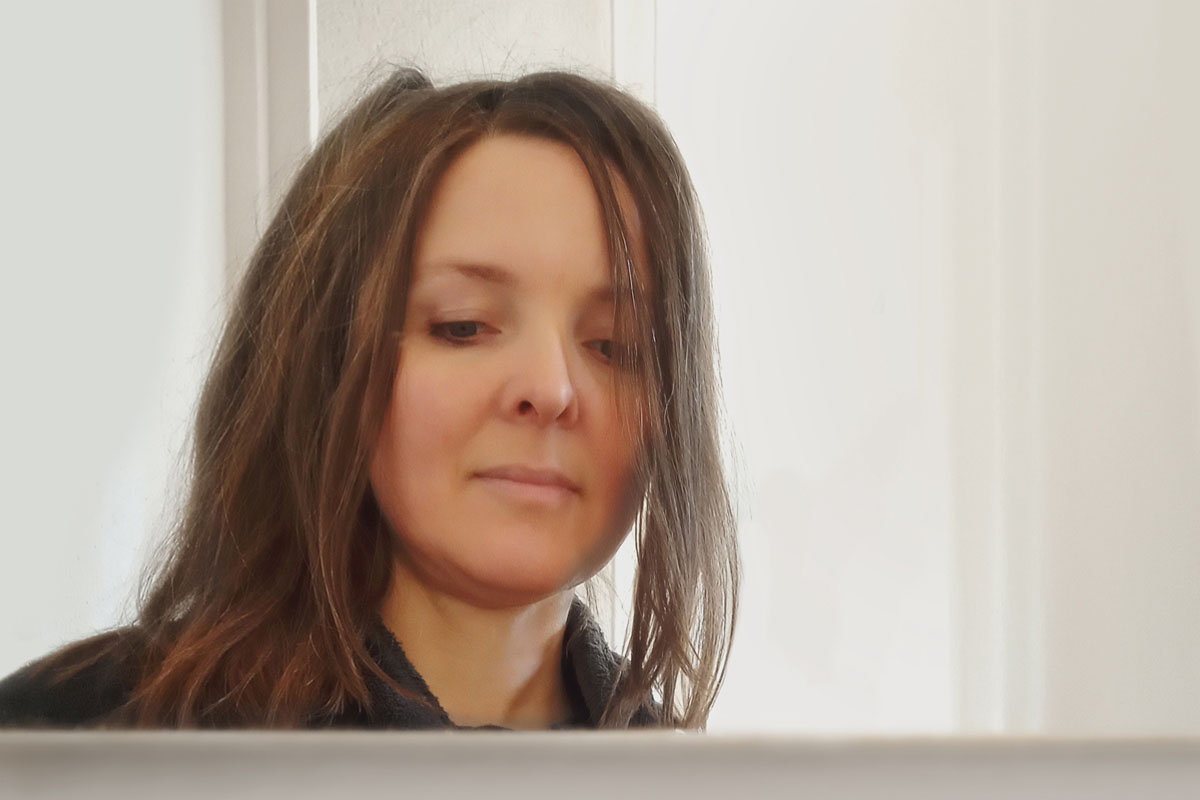 Who inspires you?
All the animals in the nature reserve and around our house, and people whom I care about. They definitely drip into my songs.
You have a very unique approach when it comes to music making. Would you like to share a few words about the creating process?
Often while picking up my guitar to play and sing I try to forget what I know, so often I just open with strange things to clear the way for surprises. I just open my mouth and am interested to what comes out. Then I listen into the sounds and a focus enters. Although I often work with very few words, they are very important to me. Their meaning and sound have to be exactly right for me and I feel it when they are and they fall into place with the guitar tones and the silence. I experience it very physically and this helps me while composing. When I've said it just as it is, there's no need for more words.
The way I work is driven by a love for the moment and things that matter to me. I like to work with the energy that rises from an experience and create a space to be in, a sort of space for the experience.
Melody has always been important and language, both in meaning and sound. I like the way language influences the melody and the way meaning and direction of vocals influence me. In all these preoccupations I look for new things in my approach and try them out until I stumble upon something that seems to unfold itself. The key for me is that I'm surprised about the sound.
What was it like to collaborate with Machinefabriek and how did that come about?
Rutger sent me an email in 2005 and asked if I was interested in swapping our music. Which I was of course and we went on e-mailing, met up and ever since we are very good friends.
In 2006 he remixed 'carps', from 'sC', my second album and made a lovely little cover for that. In 2007 we recorded 'Thole' and 'Clay' and together with Wouter van Veldhoven we recorded 'Zeeg', in Wouters living room. In 2008, we made 'Drawn'. I sent him recordings of songs I made and he added sounds and edited.
In 2019 we released another duo-album, 'eau'. I sent him a recording of a loop I made with voice and guitar. He asked me to send more material, so I sent him a kalimba piece, a guitar loop and field recordings and every time he added it to the piece and edited the sounds and loops. I loved the process, working with Rutger is a pleasure, he's very playful and enthusiastic (and fast!). The 'eau' piece is now the soundtrack to a choreography by Iván Perez, "Avatars & Antiheroes', performed by Dance Theater Heidelberg. The stream I saw of the performance was amazing.
How about Piiptsjilling?
This started some years later, in 2009. Frysian poet Jan Kleefstra and his brother, guitarist Romke asked Rutger and me to record an album together. We went to a studio and played and it was such a nice experience we kept playing together. It felt very natural to play together from the start and I like the differentiated instrumentation. There's Rutgers very textural electronics, Jan's spoken 'sound' language with a deeper meaning that can be felt and there is Romkes guitar playing who's sound I love too. It's a very nice environment to step into.
You also did the vocals on the latest FEAN LP! I really enjoyed that album. Would you mind sharing a few more words about it?
We did a residency with us four Piiptsjilling-members and Joachim Badenhorst, Annelies Monseré and Sylvain Chaveau about the ecological decay of peatland and recorded two albums in a small church in the Frysian village Katlyk. Seven is quite a big group, but I think all of us share a love for quite silent music, so the sound never got too crowded. All three invited musicians have a beautiful sound and are very skilled. I'm looking forward to play another show with FEAN this year. For me it is a nice thing that we already played before.
There must be a deeper meaning to the name "soccer Committee"?!
Suzanne -my bandmate in the beginning- and I watched a movie 'Shaolin soccer' in a city park. Before the movie started I said we would find our band name in this movie. When the soccer committee was introduced we looked at each other and we knew haha. Actually it's written with a small 's' and a big 'C': 'soccer Committee', as I like the way it looks. Beside all this I love to play soccer.
Why did it take so many years from your last solo release?
From 2009 to 2014 I studied visual art at the Royal Academy in The Hague. It was all in the evening hours, and beside that I had a day job. I had to let go of it for a while, as I need time and quiet at times to create my music, which I lacked during those years. Luckily I still had some opportunities to create music during the years lying between 'sC' and 'Tell From The Grass'. In 2011 Piiptsjilling was part of 'Seeljocht', the Artist in Residence project of the Into The Great Wide Open festival 2011, on the Wadden Sea isle of Vlieland in The Netherlands. Beside playing with Piiptsjilling, Greg Haines asked me to sing in his piece (when it was finished it was named 'You Know How') and I improvised two layers of voice. After this Sytse Pruiksma added percussion. It was a very good experience to be part of the creating of a 16-minute 'song'. Then after my graduation at the academy I had an exhibition, combining paintings and songs, when I was asked to compose music for a dance performance 'no.mades' by Piet Rogie. Good old pal Rutger gave me a version of Logic, installed it on my laptop and explained how to use it and that was an important step for me.
Once moved to the east my urge to make more songs grew stronger and stronger and I can't tell you how happy I am with 'Tell From The Grass'.
What would you say is the main difference in being a solo artist?
As mentioned above, I like to 'not know', which works very well when you're on your own. And as a solo artist I can take all the time I need to grow a thought, a word, a sound and let the time become a part of the things I'm growing.
Do you have any active side-projects going on at this point?
There are gigs coming up with Jan and Romke Kleefstra and with FEAN. In December there will be a presentation of 'Tell From The Grass' combined with visual work in boox.space, a new Haarlem based gallery.
Let's end this interview with some of your favourite albums. Have you found something new lately you would like to recommend to our readers?
A very important all time favorite for me is 'The Covers Record' by Cat Power. I love 'After Laughter Comes Tears', a compilation album of soul vocalist Wendy Rene. Something else I always return to: Henry Purcell, especially with counter tenor Alfred Deller. The creativity of Machinefabriek's 'With Drums' is stunning. And most recently I'm discovering Manja Ristic's work, I find her approach to sound wonderful.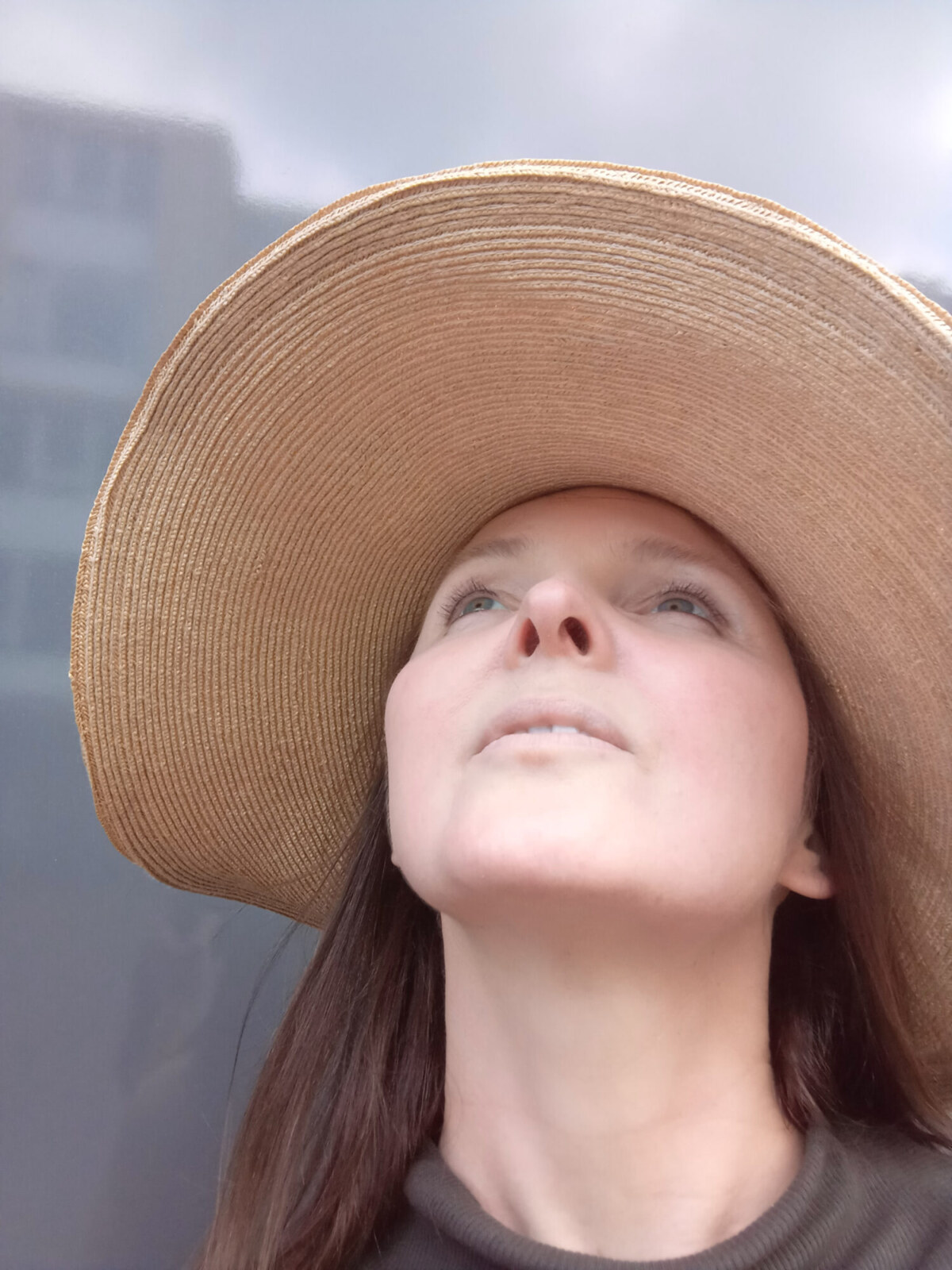 Thank you. Last word is yours.
Then I would like to take the opportunity to give a big thank you to Wim Lecluyse of Morc Records. I couldn't wish for a more enthusiastic and supportive 'label boss'.
Klemen Breznikar
---
soccer Committee Official Website / Instagram / Bandcamp
Morc Official Website / Facebook / Instagram / Twitter / Bandcamp