Akira Tana | Jazz Legend | Interview
Akira Tana is a legendary jazz drummer who worked with Sonny Rollins, Sonny Stitt, Zoot Sims, Hubert Laws, Milt Jackson, Jim Hall, Art Farmer, The Paul Winter Consort, Paquito D'Rivera, James Mood, J.J. Johnson, Lena Horne, The Manhattan Transfer, Ruth Brown, Charles Aznavour, Maurice Hines, Van Dyke Parks and many others. He actually appeared on over 200 recordings.
---
In the nineties, Tana co-led a quintet with the bassist, Rufus Reid called TanaReid. They released 'Yours and Mine' and 'Passing Thoughts', on Concord Records and 'Blue Motion' and 'Looking Forward', and 'Back to Front', on Evidence Music. On Sons of Sound, Akira has two releases as a leader, 'Moon Over the World' and 'Secret Agent Men'. The third US release on Sons of Sound as a leader is a project by the Secret Agent Men Band playing themes from the movies of James Bond, entitled 'Kiss Kiss Bang Bang', featuring the vocalist, Annie Sellick. A fourth release on VegaMusic-USA is a project entitled 'Jazzanova', that features the vocalists, Claudio Amaral, Claudia Villela, Jackie Ryan, Carla Helmbrecht, and Sandy Cressman. Guest artists include Branford Marsalis and Arturo Sandoval. Also worth mentioning are three recent releases as a leader, 'Otonowa', 'Stars Across the Ocean', and 'Ai San San (Love's Radiance)', which features jazz interpretations of Japanese folk and pop melodies that date as far back as the 1800's.
Some may be familiar with a group Smoke. Their sophomore album, 'Everything' (MPS Records, 1973) is a classic among fans of jazzy psych.
"I believe any musical endeavors for musicians begin as listeners"
When did you first express an interest in music and what were some of the albums you were listening to early on?
Akira Tana: My mother use to tell me that she would turn on the radio when I cried as an infant. I would stop crying, so I supposed I my interest in music came at a fairly early age! I played in rock and roll bands covering British rock music, some rhythm and blues in junior high school. I recall playing in a band at a "be in" in Palo Alto where the group I was playing opened for the Grateful Dead. In addition during that time – the late to mid 1960's—I used to see Jerry Garcia at the Dana Morgan music store in Palo Alto, the town I grew up in. He taught guitar during this time. However, I became interested in jazz as a listener at a younger age. My oldest brother was a big jazz fan and had LP's of jazz legends, including the Modern Jazz Quartet, Dave Brubeck, Lionel Hampton among others.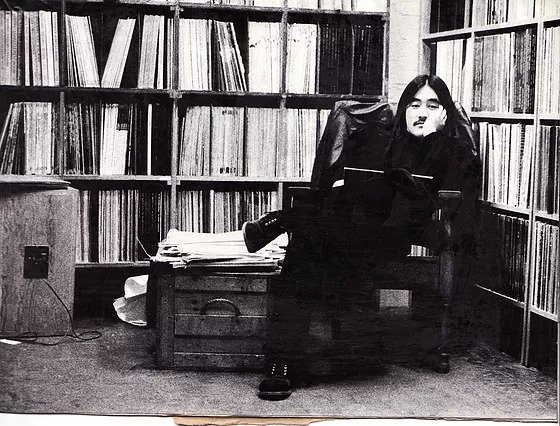 What inspired you to become a drummer?
I took piano lessons in elementary school in addition to playing trumpet in the school band. However, I gravitated to the drums. My mother rented me a snare drum and found myself not reading the music in school band but making my own parts up. Of course the teacher was not happy about this! We had a musically inclined family—my brothers played piano, guitar, trumpet and my mother played the koto (Japanese harp.) The neighborhood where I grew up was also musically inclined. The kids in the neighborhood formed a group and started playing together, which led to forming other groups playing for dances at the YMCA and for school dances. Jazz also became more of an interest during this time. My brother took me to jazz concerts at Stanford University. Groups and artists that performed there included Ella Fitzgerald, Louis Armstrong, Sergio Mendes, and the Duke Ellington Orchestra. Actually, I don't know how it happened, but I ended up helping Duke's drummer, Speedy Rufus Jones pack his gear up after the concert. In a word, the drums actually chose me!
"Artists cannot create solo works without the influence of others"
What were your first endeavors into music like? I might be mistaking, but one of the early recordings you appeared on is a wonderful record by a group named Smoke. 'Everything' was released in 1973. What do you recall from working on that particular album?
I believe any musical endeavors for musicians begin as listeners. I have always been avid listener of all kinds of music but gravitated toward jazz in high school. In college, I did a jazz radio show at WHRB. I was also in a band at school that played for dances and parties playing R&B and dance music. During the summers, I returned to the San Francisco Bay Area and worked as a DJ at KJAZ. It was a valuable time to listen to and learn about this music. My next door neighbor, Bobb Bragg played bass in a group called Smoke. Bobb was also part of the neighborhood band I mentioned earlier. Since my focus was shifting to more jazz, Bobb recommended me to Woody Webb—now Salah Webb- to play in Smoke. I hardly had any experience playing this kind of music but it was an eye opening opportunity to play very creative music, with extremely creative musicians.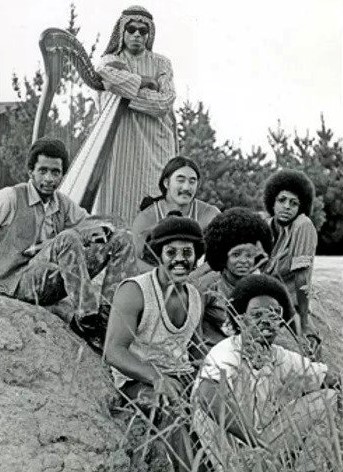 We used to play and rehearse at Salah's house at Stanford —he was a student at that time at Stanford University. Smoke had released a recording earlier with different personnel and was due for another recording. The playing and music of this band was definitely inspired by Herbie Hancock's 'Mwandishi' band. I was invited to play but had never had any experience in a recording studio so it was a very stressful experience for me. Nevertheless it was a learning opportunity. Relying on natural musical instincts definitely contributed to any success of my involvement in this project.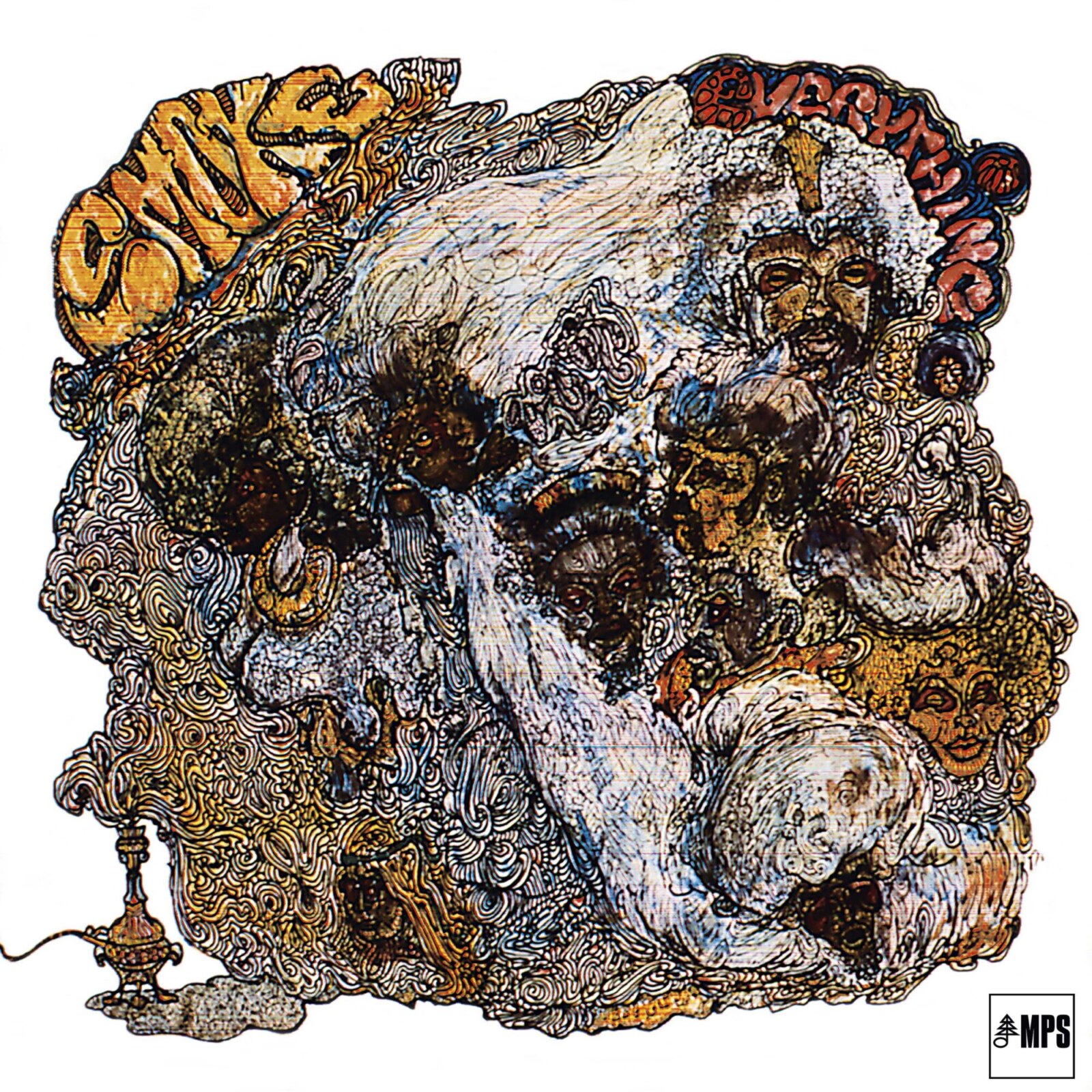 What do you take from playing with others into your solo work? And the other way around?
That's a difficult question. Artists cannot create solo works without the influence of others in general terms let alone specific terms. In this specific area of music and my playing, I've always adhered to the idea of the musician serving the needs of the music at hand, either in live performance or in recordings. Consequently for me, each performance recorded or in live performance with different musicians bring different experiences requiring a variety of skill sets and musical vocabulary. As in life, each experience adds to the necessary and required vocabulary to successfully express one's self. Some acquire this vocabulary more quickly for some, while it can take longer others. I believe I fall into the latter category. The amount of listening to a variety of music I've done over the years has influenced my playing—both on my instrument and in music in general. Going to hear and see other artists perform as a developing musician have and only enhanced one's influences and growth.
How would you compare your older material to the latest projects?
Being a side person for many years and also being younger than most of the artists I've had the honor and opportunity to play and perform with, pursuing projects in a leadership role is a natural progression. Learning from the elders and other leaders often shape the directions when an individual chooses to "step out" as a leader of sorts. This happens over time when one finds that the years of experiences contribute to your own opinion and concepts. Hence the desire to express yourself in a leadership role. This can happen concurrently even while still performing in a supportive role as a side person. However, just as one evolves over time through different experiences, newer material also evolves as opportunities present themselves. Earlier material will have evolved just as individual skills have evolved, especially if creating in a supportive role continues and exist concurrently with leadership roles. Since I don't consider myself as a great soloist on the drums, my projects, both earlier and recent, center around the music at hand. Hearing recordings led by drummers have a unique perspective. I've tried to bring that perspective to all of my projects. It is only very recently that I find myself not to be the youngest in a band more more frequently the oldest!
"My past experiences have definitely shaped my vision of my present musical identity"
You worked with many legendary musicians including Sonny Rollins, Sonny Stitt, Zoot Sims, Hubert Laws, Milt Jackson, Jim Hall, Art Farmer, The Paul Winter Consort, Paquito D'Rivera, James Moody, J. J. Johnson, Lena Horne, The Manhattan Transfer, Ruth Brown, Charles Aznavour, Maurice Hines, and Van Dyke Parks. You appeared on over 200 recordings. Would it be possible for you to choose a few collaborations that still warm your heart?
Impossible! All of them warm my heart and I feel fortunate and honored to have experienced their varied personalities and artistry. It especially warms my heart that they trusted my ability to contribute in some way to their artistry. Many of them are not with us any longer but to be associated in some small way with these historical legends in this music is definitely gratifying and humbling. It is a reminder that I am no longer the young person in the group I play in or lead but am the oldest —but not necessary wiser! My past experiences have definitely shaped my vision of my present musical identity, which is to be open to many influences and appreciate the spiritual power of music and that there are many kinds of music even within the genre of jazz. In fact there are too many!!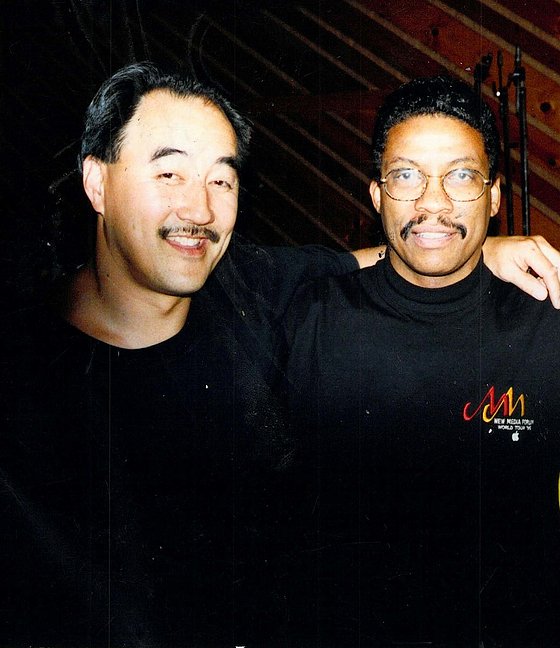 How did collaboration with the bassist Rufus Reid come about?
I remember hearing Rufus on many recordings and seeing him with various groups passing through Boston while I was a student at the New England Conservatory of Music. He is the epitome of a dedicated sideman but also as he has demonstrated over the years, an artist with strong convictions and creativity as a composer and arranger. Continuing my musical journey to New York after many years as a student in Boston, I had the opportunity to play and record with Rufus in various musical situations. Rufus, clearly the more experienced musician who had led groups in recordings and in live performances, asked me to co-lead a group. The name of the group was TanaReid. Any success I've had since TanaReid as a leader is due to the fact that Rufus gave me an opportunity to be in a leadership position. I was able to further explore composing original material and gain the confidence to lead both as a player and producer. TanaReid gave me a platform to develop and nurture musical concepts from past experiences playing with a variety of musicians and musical styles. I am forever indebted to Rufus for giving me this opportunity.
What can you tell us about 'Moon Over the World' and 'Secret Agent Men' albums?
Both recordings were originally recorded for King Records of Japan and they were licensed by an independent label, Sons of Sound. These recordings were part of a number of projects I played on and produced for King Records in the 1990's. The Secret Agent Men recording was followed by a project called 'Kiss Kiss Bang Bang', not for King but for Sons of Sound. This recording included the same instrumentation as Secret Agent Men, but featured a vocalist, Annie Sellick singing the music from the films of James Bond. 'Moon Over the World' is a trio recording that originally had a collective name for the band: The Asian American Trio. It was released in the US under my name.
One of your latest efforts was the album 'Ai San San – Love's Radiance'. Would you like to share a few words about this interesting concept which features jazz interpretations of Japanese folk and pop melodies?
'Ai San San – Love's Radiance' is the third recording of a group called Otonowa that I have been leading since 2013. This group was formed following the tragic earthquake/tsunami in 2011 that devastated Northern Japan. I was asked to form a group for a fundraiser to send aid to the rebuilding communities in Northern Japan (Tohoku). A recording ensued, entitled 'Otonowa'. The second is 'Stars Across the Ocean'. The group's inspiration for the material it plays and records, are Japanese folk and pop melodies. The name Otonowa means Sound Circle in English and was the name of the first Asian American Jazz Trio recording for King records. Otonowa is comprised of Americans of Japanese descent. Some born and raised in the US and others who were born and/or raised in Japan. All presently reside in the US. The group has toured the Tohoku region, Tokyo, Osaka, Kyoto, and cities on the island of Kyushu for seven consecutive years.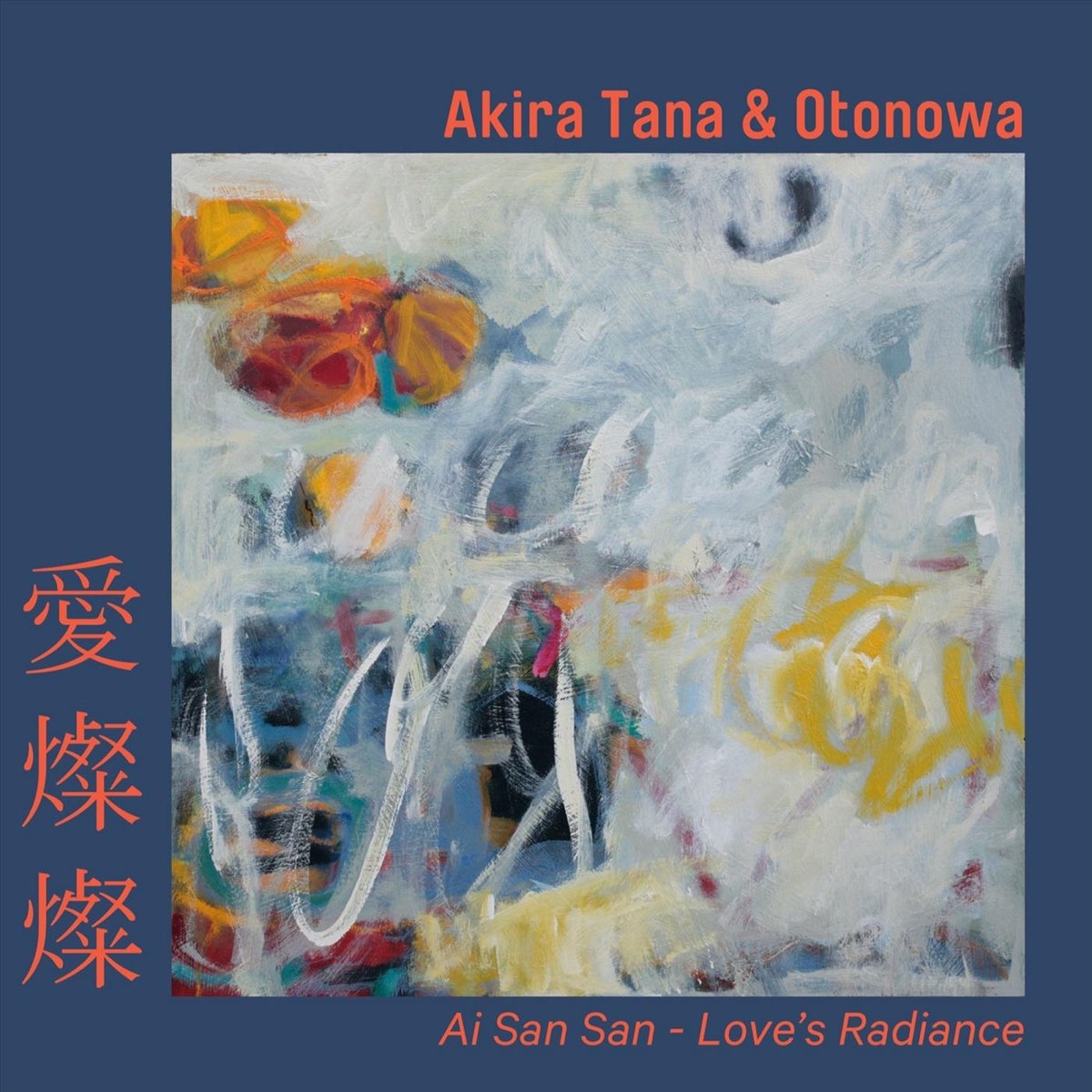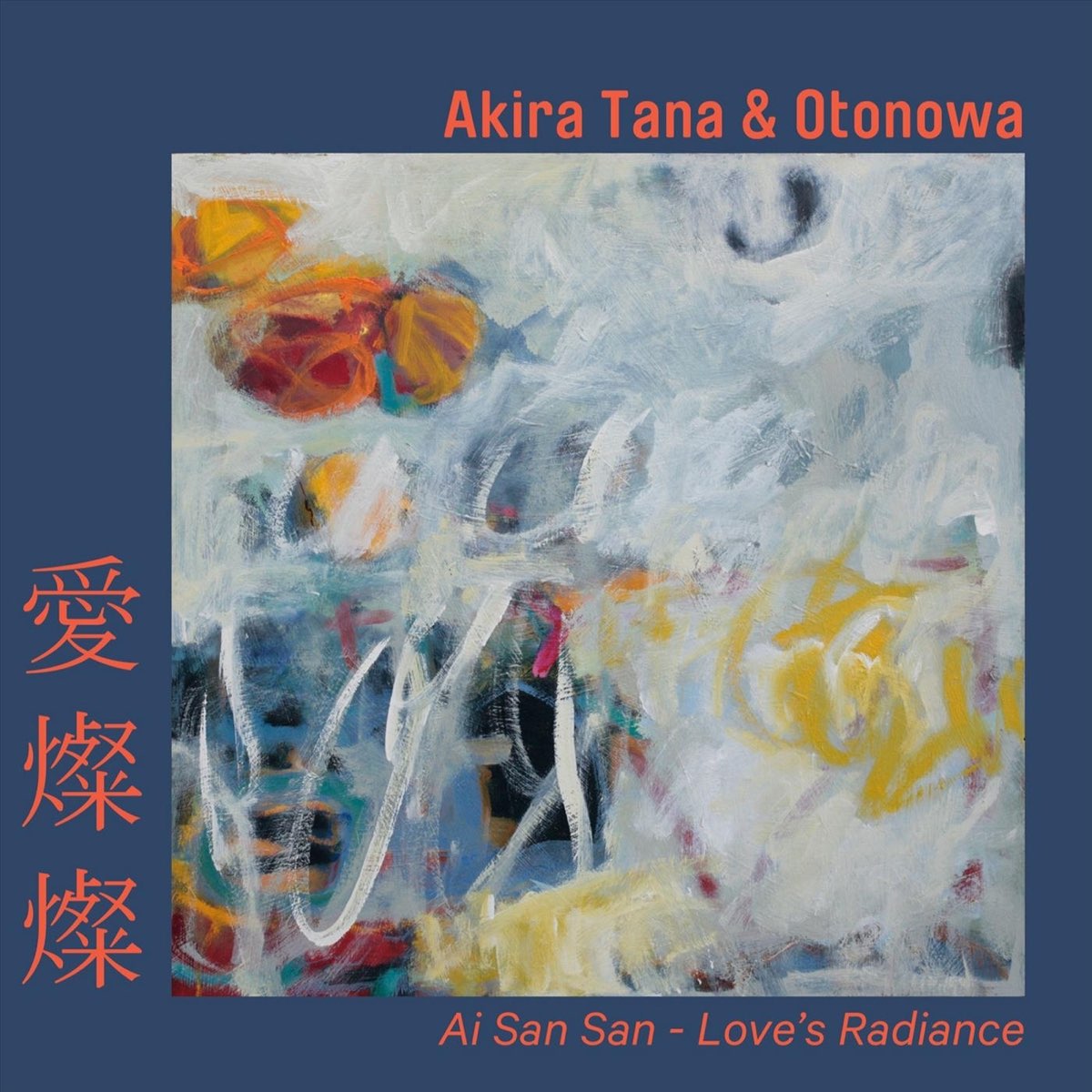 The touring has been charity in nature traveling to the communities to provide spiritual healing through music and conduct music clinics for youth. More information on this group's mission can be found at www.otonowa-usa.com. March 11 2021 was the 10th anniversary of the tragedy that took over 20,000 lives.
What are some of your albums and collaborations that you're most proud of?
I'm very proud of the TanaReid recordings. It was the first opportunity to delve into a leadership role albeit in this instance as a co-leader. This experience nevertheless gave me the confidence to further expand my role as producer and record more projects under my own name including the aforementioned Otonowa recordings. Many of the projects I have released have been theme based. 'Secret Agent Men' featured songs from films ranging from action to romantic films. 'Kiss Kiss Bang Bang' featured the music from the films of James Bond. 'Jazzanova' featured mostly Brazilian material. All of these projects featured musicians among others, like Tom Harrell, Arturo Sandoval, Branford Marsalis, Mark Turner, Claudia Villela, and Argentinian tango star, Maria Volonte. Another recording project was called Project G-7 – 'A Tribute To Wes Montgomery' that featured 7 guitarists including Kenny Burrell.
"To play music, not technique for the sake of technique"
Would you like to comment on your drumming technique? Give us some insights on developing your technique.
I wish I could comment in detail about my drumming technique but suffice it to say my influences is the music I've heard more than technique on the drums. However, I did have the opportunity to study with some great teachers: Alan Dawson and Vic Firth.
Alan Dawson was a legendary teacher in Boston who has taught some of the greatest players, including Tony Williams, Clifford Jarvis and Terri Lynne Carrington to name a few. Vic Firth, the tympanist with the Boston Symphony was very influential in broadening my appreciation for music outside of the jazz genre, namely classical music. Both teachers taught technique as a means to an end—to play music, not technique for the sake of technique.
I initially was enthralled with the contemporary players of the time- namely Tony Williams, Jack DeJohnette, and Billy Hart but from eventually playing and recording with artists from an earlier era, like Zoot Sims, Jimmy and Percy Heath, I discovered the necessity to learn about the history of the music and to know in some detail the styles of drummers, like Kenny Clarke, Shelly Manne, Jo Jones, Philly Joe Jones, Mel Lewis, Billy Higgins, Tootie Heath and Ben Riley.
What's your opinion about the current state of jazz music?
We've lost many giants of the music recently, Jimmy Heath, Jimmy Cobb, Larry Willis, Harold Mabern, Mike Longo, Kenny Wheeler, Stanley Cowell, and Chick Corea to name just a few. We've also lost a generation of younger musicians who should have lived longer—Roy Hargrove, Mulgrew Miller, James Williams, and Jaco Pastorius to take the place of the elder generation so the current state of jazz music in my opinion is in flux. But it has always been in flux and will forever remain in flux. This music is a living music that has evolved on an international scale. With technology making videos and recording so easily accessible, younger generations of players develop at an early age. Understandably, jazz has historically incorporated many styles and kinds of music to make it such an monumental cultural gift to the world from America and it has indeed become an international art form. Contemporary influences like, hip hop, rock and R&B continue this tradition shaping the music. Jazz education has also contributed to how this music is learned and performed. This music called jazz will forever evolve and won't be accepted positively by everyone. Every individual will have opinions about what jazz is and each viewpoint is valid. This is the strength of this music—it has history but has not stopped evolving. There are younger players like Immanuel Wilkins and others who are contributing immensely. I teach at the San Francisco Conservatory of Music in the RJAM (Roots Jazz and American Music) program and the young students continually introduce me to a generation of fledging artists who are making an indelible mark on this music. Jazz music is healthy!
What currently occupies your life? How are you coping with the pandemic?
The pandemic has definitely put live performances and touring on hold for everyone including myself. In all honesty, I don't miss the traveling but do miss the in person interaction with the musicians and the audience. Because of the pause in live performances and traveling, I've taken the opportunity to take care of some lingering physical issues from participating in high school athletics, namely American Football.
Last year since the pandemic froze normal lives worldwide, I've had ankle and shoulder replacements. A knee replacement is next. I will truly become a bionic drummer! I am looking forward to the world returning the some semblance of normalcy in 2021. The world has suffered enough.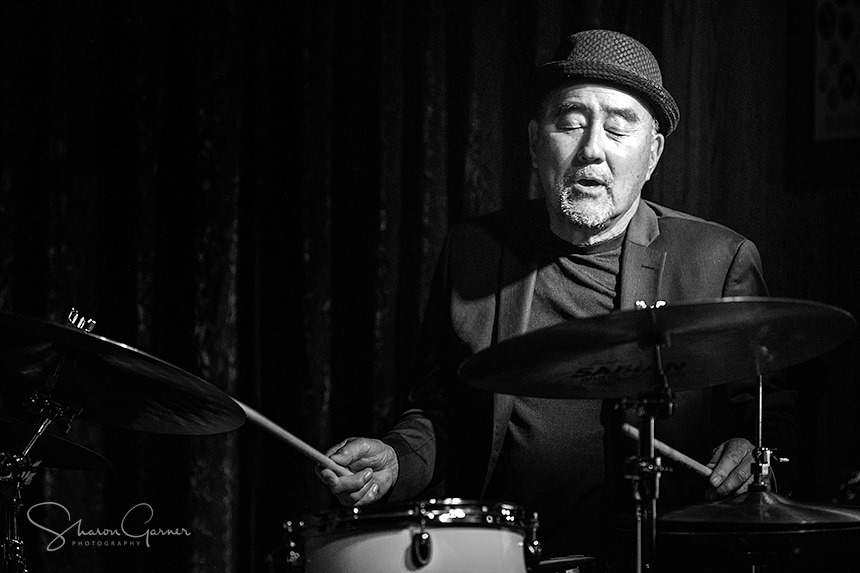 Thank you. Last word is yours.
I recall traveling to Japan for the first time in 1972. I visited my relatives for the first time. Being a son of immigrants from Japan, the visit was eye opening and very gratifying realizing the family connection with a country and culture so far away from the US. I met for the first time my aunt and uncle in a small village in Hokkaido. There were school teachers and they had a cassette of jazz that included Miles Davis and Duke Ellington. General American influences withstanding, I was surprised how far the reach is for recorded music in this instance, jazz. In the same way, being interviewed for this article to appear in It's Psychedelic Baby! Magazine by Klemen Breznikar based in Slovenia (!) is surprising and gratifying. Technology has expanded the boundaries to where information is shared. This information is transmitted in seconds and I'm humbled by this. I am grateful for the opportunity to share my musical experiences with IPBM and hope that I can visit Slovenia to perform sometime when our lives get back to normal. Thank you.
Klemen Breznikar
---
Akira Tana Official Website
Headline photo by Sharon Garner