'Orion Squatters' by Krälfe | New Album, 'Gravity Sucks'
Exclusive video premiere of 'Orion Squatters' taken from the upcoming Krälfe album, 'Gravity Sucks'.
---
The new single/video is a tender wail that sings of farewell to past life forms and the uncertainty of future realities. The song flies into a new system on buzzing guitars and promising whistling notes. How will we as humans live, hope and be socially structured there? The lightness of the melody, filled with gentle pain, reminds one of the works by Thurston Moore – if you then imagine the pieces would have been sung by Wendy Roberts, you get an inkling of the magic of this song.
Krälfe was founded as an instrumental bass-and-drum-duo in Hamburg in 2012. After a move to Berlin, the band decided to incorporate vocals and guitar – the line-up consists of Cläre Caspar (drums and vocals) and Ralf Küster on guitars and bass.
In 2014, their debut album (recorded and mixed on analogue equipment by Mischkah Wilke of Kozmic Sound at Funkhaus Berlin) was released and showcased a band focused on translating the powerful sound of their instruments to vinyl as close as possible to their impact in real-life. Confrontative, minimal, instrumental.
The follow-up album 'Konserve' was released in 2016 and introduced voice and guitar on a few selected pieces, displaying a shift towards Post-Punk and Post-Rock territories.
The upcoming record 'Gravity Sucks' presents the band at the height of the powers – complex, sophisticatedly arranged, complete with choir-like polyphonic singing and lyrics that deal with the disintegration of counterculture and the accelerating development of artificial intelligence. Caspar's vocals remind of such icons as Poly Styrene of X-Ray Spex or even Siouxsie, while Ralf Küster clearly took a close listen to the Wipers, Sonic Youth, Rhys Chatham and the Smashing Pumpkins – both can shine with the help of a flawless, and very fitting production executed by Gregor Hennig at Studio Nord. Exciting stuff!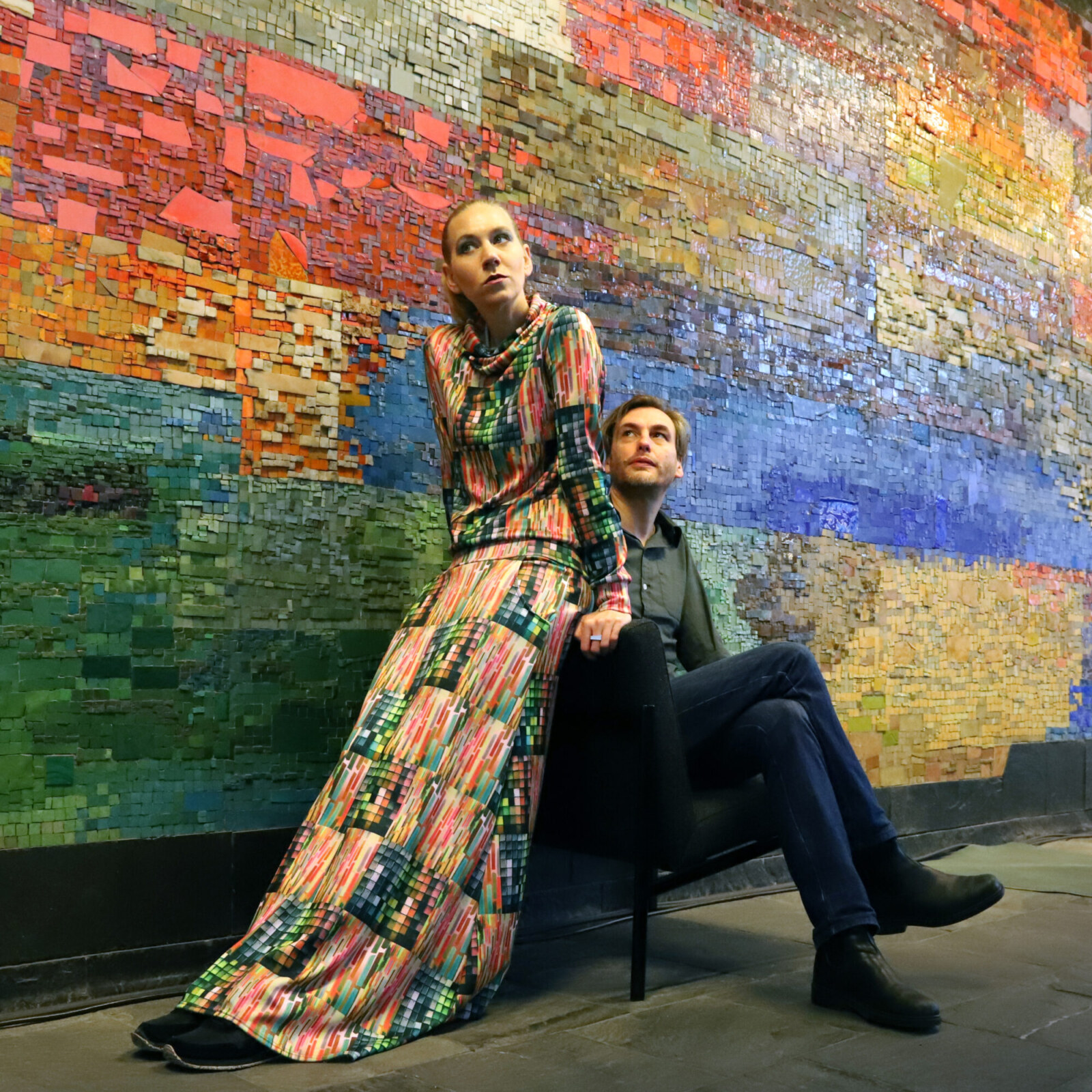 'Gravity Sucks' by Krälfe releases 9th July, 2021 via Motor Music
---
Krälfe Official Website / Instagram / Bandcamp / YouTube
Motor Music Official Website / Facebook / Twitter / SoundCloud / YouTube