Andy Clark Recalls 'Clark-Hutchinson' Days
Clark-Hutchinson was Andy Clark and Mick Hutchinson. The tandem already worked in the band Vamp, which featured ex-Pretty Things drummer Viv Prince. They're most well known for 'A=MH²' album, which featured improvised jams flavored with eastern composition. After their debut album they invited bassist Stephen Amazing and drummer Del Coverly to join them.
---
Would you like to talk a bit about your background?
Andy Clark: I was born on the Herne Bay, Kent seafront (first house on the "Downs"). I was brought up in Blackfen then Eltham SE9 to roman catholic parents. The eldest of two brothers and a sister. It was a very strict environment and even playing the piano was discouraged. Rock music had no worth, "do something useful". I had a terrible accident (cycling to school ) with a lorry trailer. My both legs smashed, spent nine months flat on my back at East Grinstead Hospital (skin grafts – broken legs that wouldn't heal). I cried once and three guys (from the The Wizard of Oz! Ha!!!) came over. One had a nose that grew bigger, one was epileptic and half his face was just scars as he had fallen on a fire and the third was just bandages. They all said, "Andy, you will get up and walk again. You've suffered so much so do what you want with your life!". Everything changed but I could always run my hands up and down a piano but it was shite! I missed a year of school but caught up and was put in The Midland Bank, Sidcup. It was too easy. I had a girlfriend who's older sister worked for a teen magazine and toured with the Rolling Stones so I heard the blues records she brought back.
"With an amphetamine and a beer the music flew by!"
I became a window cleaner but was lucky not to be hurt falling off a ladder. I was stuck into the civil service (Board of Trade). My father would not sign the hire purchase on a saxophone but a friend's dad did so I joined a band but I wasn't very good. Later a few guys came and said, "Andy we're going to Germany and we need a keyboard player". I replied "I don't have a keyboard…". They said, "We have. You're coming". Lots more stories but we played all across Germany to Zurich, Switzerland playing six hours a day and eight hours at weekends (five minutes break each hour. "Speed" was legal so with an amphetamine and a beer the music flew by!!!). I was "legal guardian" for a young drummer Del Coverly. He came back so I followed back to my parents in Eltham SE9. I kept seeing this disheveled long haired young "tramp" at the bus stop et cetera. He was at his parents in Bexley and he used to walk to visit Pat Lee in the next road. Ruth came from Basel and knocked on my door. I was shocked and sent them to Patrick's place where Mick [Hutchinson] was now living!
How did you met Mick Hutchinson?
I found out Mick was a big name on guitar playing at the hippie venues popping up in town with Sam Gopal on tablas. He was playing Indian ragas. Jimi Hendrix and George Harrison filmed him. He played some massive gigs with Sam Gopal's Dream and people loved it. Mick and me became fast friends. I had hundreds of songs which he and others found impressive. I was now playing with The Fenmen (without Bern Elliott) who split and morphed into The Pretty Things. I had never sung but no-one else would … So Vamp rose and fell – all was confusing – I couldn't afford a keyboard so Mick and me would just get up with bands and go down a storm. ['Floatin" was released on Atlantic in 1968].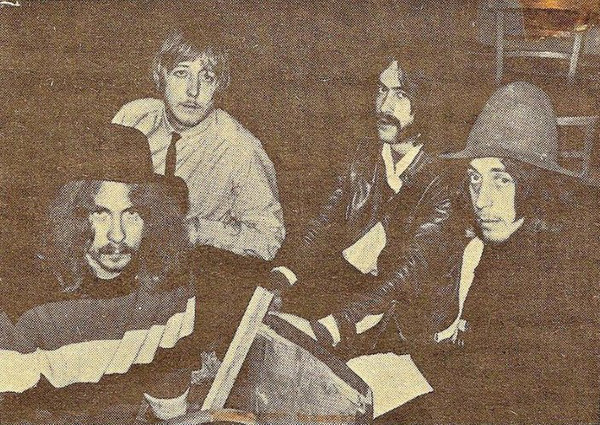 Mick was a genius but I communicated with an audience so together we bonded. By now Mick was living in "Red Lightning records" office in Islington where Peter Shertzer and Ian Sippen loved the music and made us record 'A=MH²' in one night after our blues was too "authentic".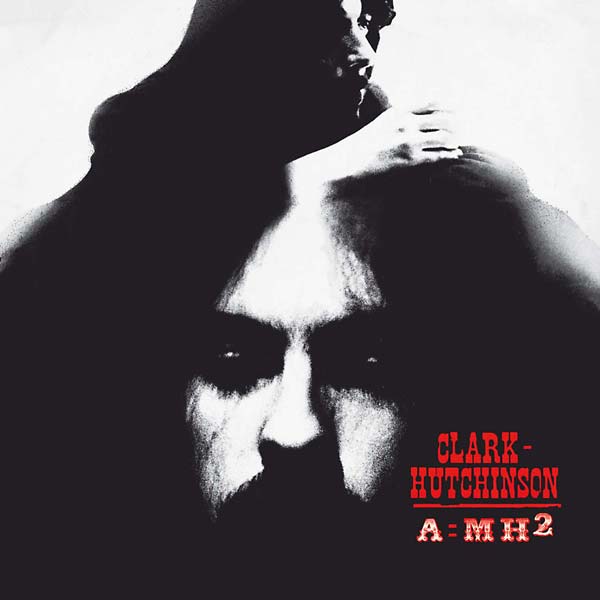 Peter and Ian worked day and night and got it to no. 8 in the charts!!! Meanwhile I had no keyboards so was just singing, unfortunately or fortunately Mick could only improvise so nothing was set. It was hell for a singer/songwriter but it made me fearless as a performer. Even Jonathan King (who worked for Sony/Decca Records) wrote me a letter saying: "Andy, I thought you were wonderful at the Lyceum on Saturday!" Ha!!! I did a John Peel Session at 8am and we went into 'Free to be Stoned'.
"He could play Indian ragas at 500watts"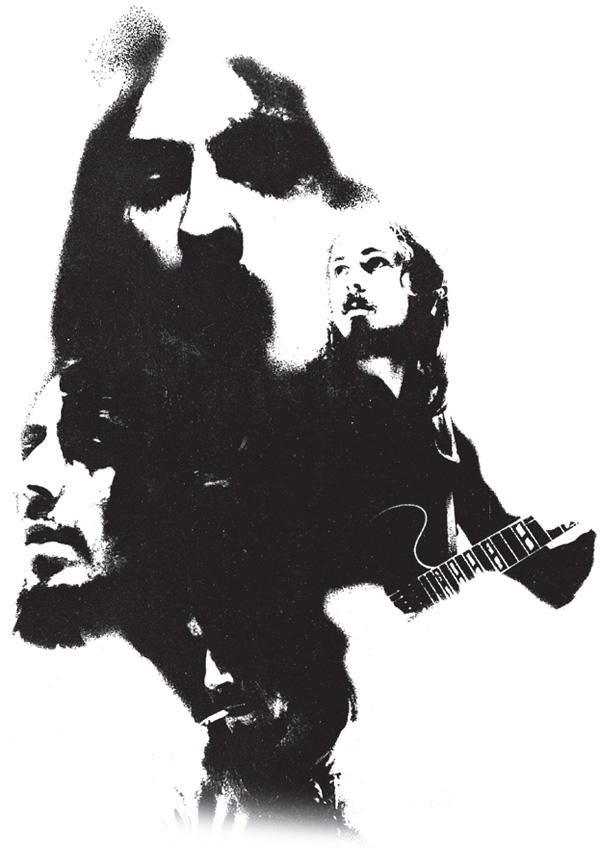 All the BBC engineers and others came out and said "Wow, you must be so "free" to do that at 8am?!?!?". I replied "What are you talking about? It's my job!!!!
There's a lot that happened already by the time your recorded your debut album. What followed?
As you can see there's loads more about the real crazy things that happened. I was chatting up a couple of lovely women at Mother's Club in Birmingham when suddenly they started screaming and running off saying "You're not the one that scared us all earlier?"
Huh, and I see all the young girls
Tell me, who's gonna carve the lines on their faces
Huh, and I see all the young girls
Tell me, who's gonna carve the lines on their faces
Tell me, who's gonna carve the lines on their faces
Who's gonna change their long hair to stiff, flaxen, grey straw
Death, the lover
Death, the lover
Death, the lover
Coming to ffffff- me forever
There's still more. I've written a load of short stories. Steven Durbridge, literary agent who read them by mistake as I was doing TV work with Barrie Keefe said "Whatever you do finish these!!!" So now we come to the rise and fall of Clark-Hutchinson!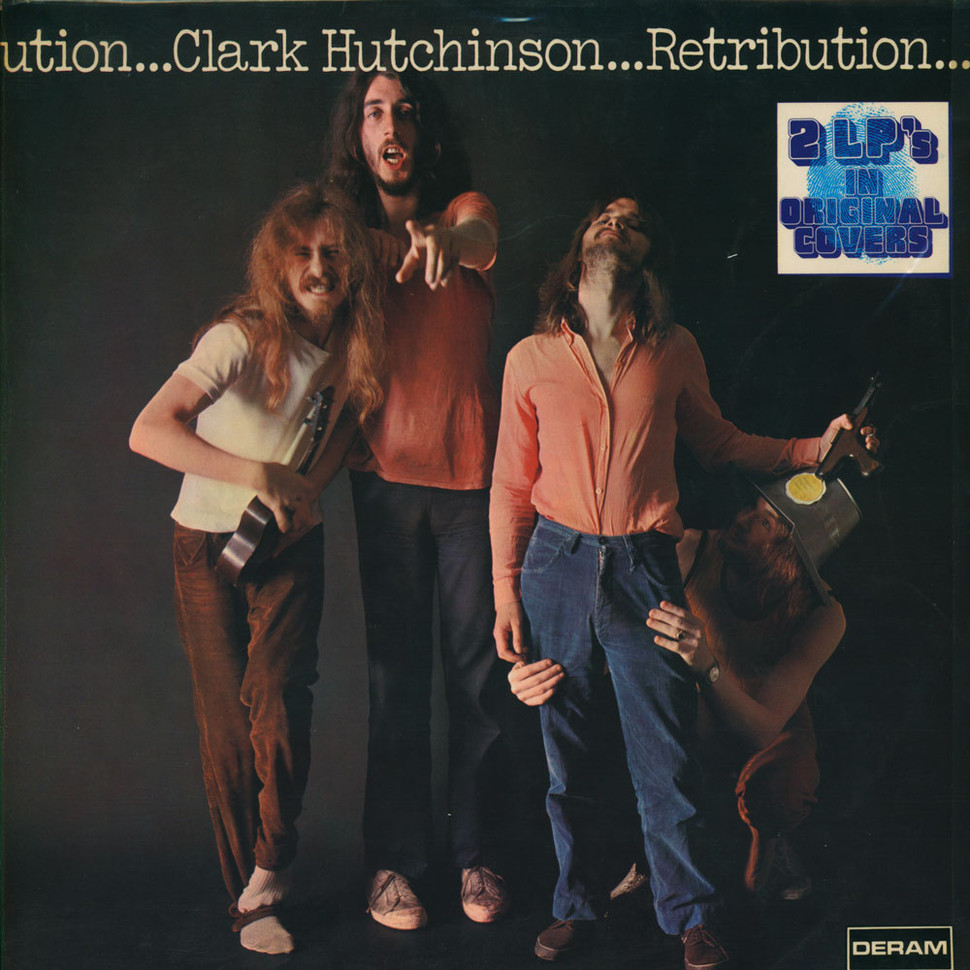 How did you get signed to Deram?
Mick and me did 'A=MH²' in one mad night and mixed it the next day!!! Peter and Ian got us a deal with Sire Records (Seymour Stein) which led to Deram buying us. Money was great. We had a brand new transit van, great stereos et cetera, but Mick overdid the "herbal" remedy. He went loony. Nobody could handle him. We had the contract from Ira Blacker for the first Santana tour of the USA and somehow Mick managed to turn it down. Can you imagine? It all fell apart. I'm good friends with Mick and don't want to tell "tales" behind his back!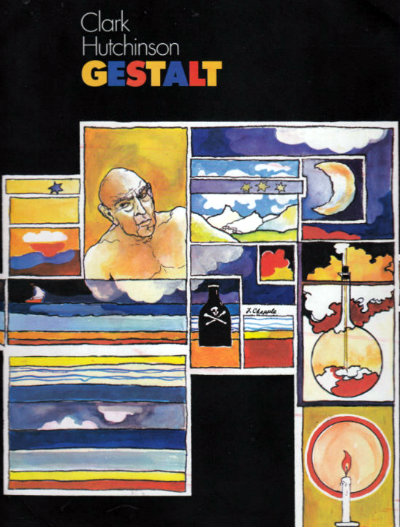 'Retribution' was done "live" in a couple of hours. Mick wanted it to be "real" with no echo or recording tricks… just bare bones. We wasted expensive recording time down in Soho scoring Mick's favourite "tobacco". "Wasted" is a good word for it.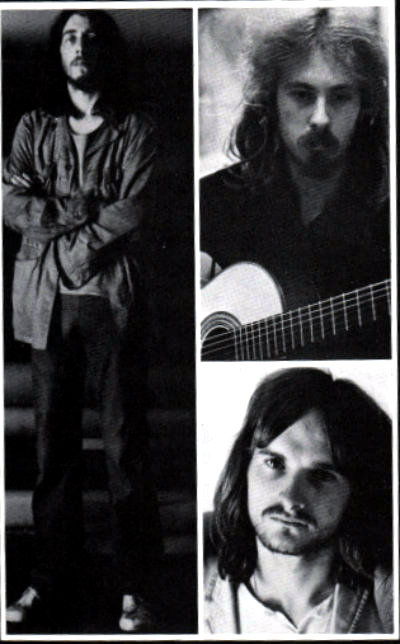 So this was the end of the band?
I gave up rock'n'roll and worked mornings pumping gas at a Bromley Common Petrol station and studied classical music in the afternoon. Guess what, a limousine pulled in and David Bowie's roady Willy Palin shouted "What the hell? Jump in the back!!!". I was given a flat. I had rehearsal at studio where David Bowie, Iggy Pop, Lou Reed, Caravan and even Shaking Stevens frequented!? I got a little band together called UPP, just for fun, no guitar. I'd had enough!!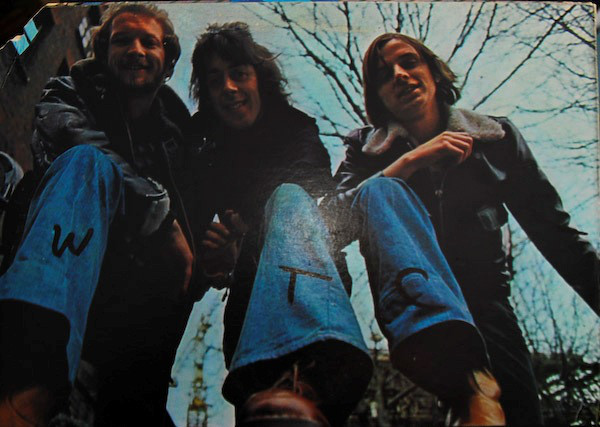 We got an audience and were tight but entertaining. Great no guitar! Ha! Then the door was kicked open and Jeff Beck came and jammed with us almost every night for 6 months at least.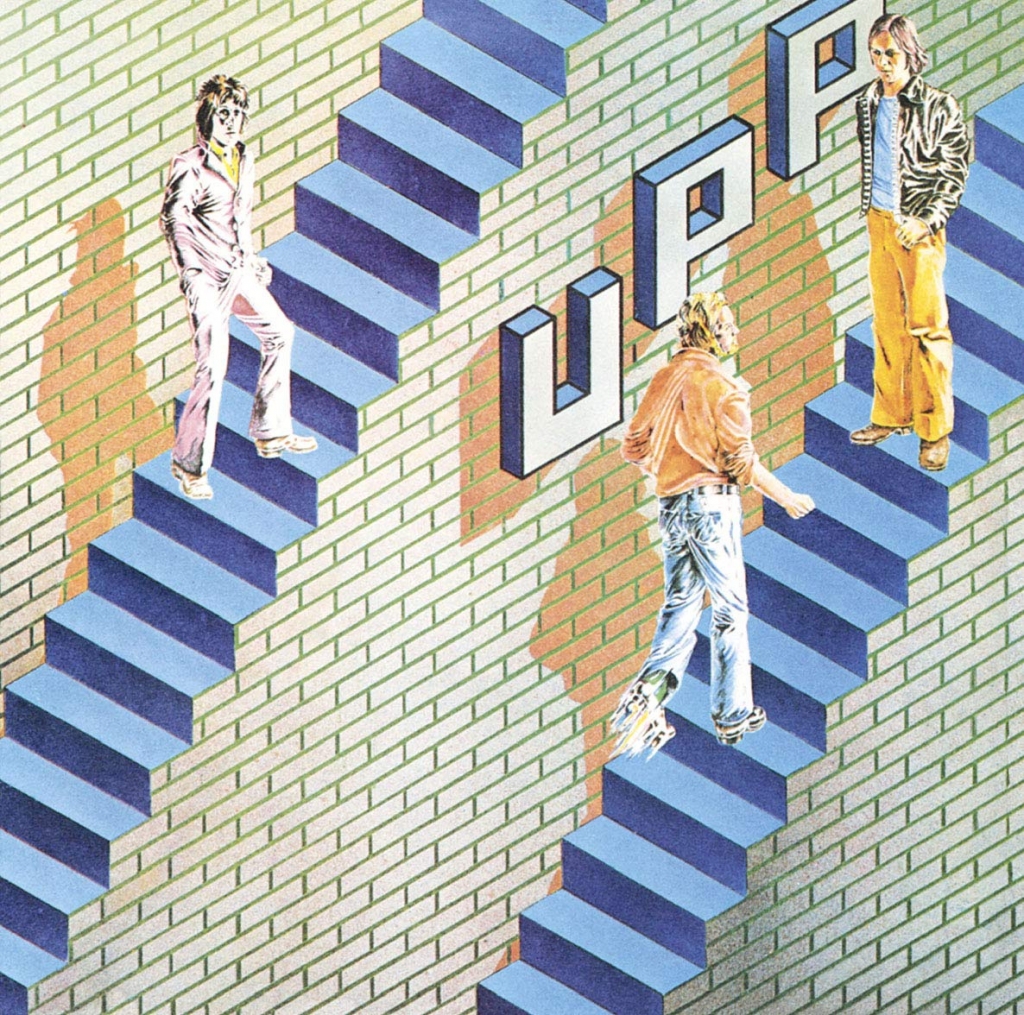 UPP back Jeff Beck on TV Channel 4 ('Guitar Heroes') nearly every week playing 'She's A Woman' (The Beatles) and/or 'Down In The Dirt', my song! Great band for the time. Bass players and drummers couldn't believe it! And I was surrounded by keyboards! We were almost house band at The Speakeasy. I had Keith Emerson or Rick Wakeman stand behind me watching what I was doing (The Old Grey Whistle Test).
What followed?
There's loads more. It seems I attract guitar players. Gary Moore from Thin Lizzy came round and asked me to join him. I was offered New Year's Eve with Rory Gallagher by the bass player and didn't turn up. I thought he was pissed and joking. They were not pleased!
What was the chemistry between Mick and you while playing?
Mick Hutchinson is amazing and a great teacher. He would show me a great piano phrase and say Oscar Peterson loves this one so I listen to 'Night Train' album and there it is all over it!!! Mick taught me loads on the keyboards. He could play Indian ragas at 500watts!!! Ha!!! I had only one thing over him, I communicated with the audience better.
It's probably difficult to recall all the crazy stories that happened?
I remember Steve Field who started off quite shy, so we called him Steven Amazing and he actually became amazing! Once with Clark-Hutchinson we all went crazy and Steve threw his bass up in the air and it got caught up in the rafters. We had trouble getting it down. What a typical scene. We played Exeter Blues Festival and at the end I'm trying to push the organ over with a couple of bouncers trying to stop me! I remember chatting to a beautiful hippie type girl on the stairs, never forgot her. I wrote 'In Another Way' about meeting her again somewhere/somehow, well seven or eight years later on fireworks night. I was pissed in the Three Tuns pub, Blackheath village and mimicking a "Catherine Wheel" with a few people. Everybody left (bored no doubt) except this lovely girl who I chatted with and walked her home. It was only weeks later into our love affair I found out it was the same girl I met on the stairs at the Exeter Blues Festival! How romantic, eh?
It was chaos with Del Coverley coming out and playing the drums backwards! Once we played The Roundhouse Chalk Farm. It was an intellectual evening but we went mad and went down a storm. The audience loved it. Later we stopped in the all night burger bar on Oxford St. A guy is in there too and after a while he comes over and says to me quite nicely "Was that you playing the Roundhouse?" I replied, "Yes it was…". He then says "Well you were SHIT!!!" I just could not stop laughing. It was such a shock and the one and only time it had ever happened! Wonderful times and he was probably right! I'm laughing even now thinking about it!!!
With Clark-Hutchinson group we broke all the rules! And 'A=MH²' being rereleased again fifty years later means they still do!?!?
What currently occupies your life?
I play locally now at 75 years old. I often get a round of applause just for walking in the place!!
I've been told that The Van Dyke Clubs (Southampton, Portsmouth etc.) voted Clark-Hutchinson as "the best gig of all time!!" and there is a two page review of the gig in the book about the famous Van Dyke Clubs!!
Klemen Breznikar
---
All photo materials are copyrighted by their respective copyright owners, and are subject to use for INFORMATIONAL PURPOSES ONLY!