Lenny Helsing introduces a new 7" vinyl series from London's Precious label
This constitutes the first four record releases from a new London-based label, Precious, whose aim is to bring together a wealth of rare BBC Radio One session tracks which were recorded, mostly, for either John Peel or for Janice Long.
---
These are all beautifully presented with colour-themed artwork – red for John Peel, yellow for Janice Long – and pressed up on double seven-inch discs, and housed in full colour, sturdy card gatefold sleeves. The texts contained within each gatefoldtell a story that comes directly from the horse's mouth. Furthermore, each issue comes with postcard inserts that feature group shots and / or postcard reproductions of gig posters. There are also vouchers to enable the tracks to be digitally downloaded.
First out of the blocks is an early 1986 session recorded for the John Peel show by up and coming indie hopefuls the Jasmine Minks, a four piece hailing from Aberdeen, Scotland.
The Minks' debut single, 'Think', can lay claim to being only the fourth 45 release on Alan McGee's then fledgling Creation label in 1984. The group were considered the label's early flagship group going out on tour supported by the likes of the Jesus & Mary Chain, and would go on to enjoy not only a few more Creation singles, but also four albums for the label, including 1985's The Jasmine Minks LP which included all four tracks documented here in highly competent John Peel session disc versions.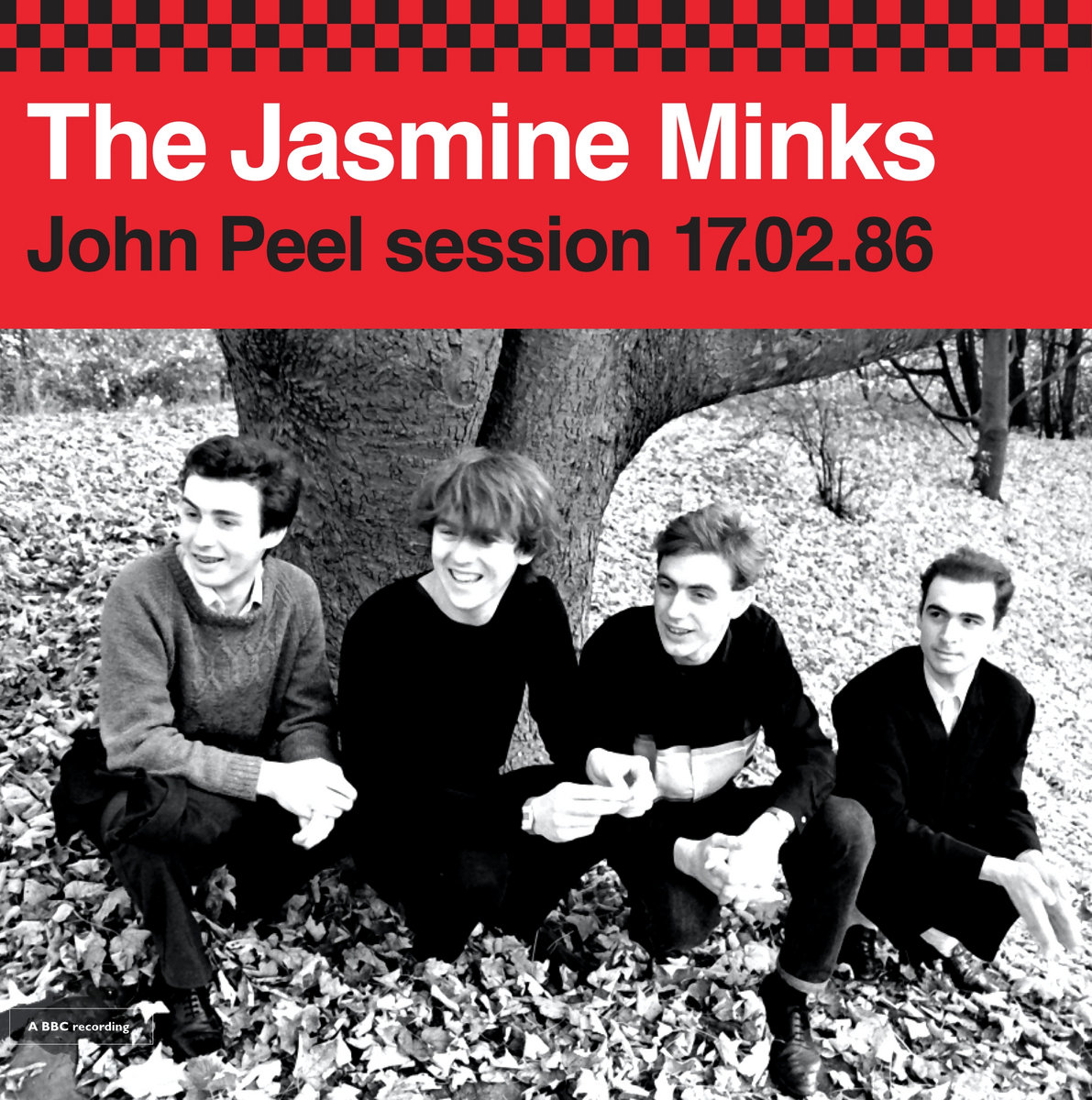 The first Janice Long session disc, taped in November 1986, also includes a version of their earlier Creation single 'Where The Traffic Goes', as well as a couple of cool tracks that would later appear on their 1988 LPAnother Age, 'Cut Me Deep' and 'Ballad'; on the album this track appears as 'Soul Station'. The 'Minks could be said to deal in a kind of leftfield pop style, one that appears to have been inspired as much by late 70s new wave with shades of mod and soul (apparent in some of the passages of 'The Ballad Of Johnny Eye' and 'Follow Me Away') as it was by the rhythms of colourful sixties pop-beat, not to mention a toe-dip into the margins of psychedelia.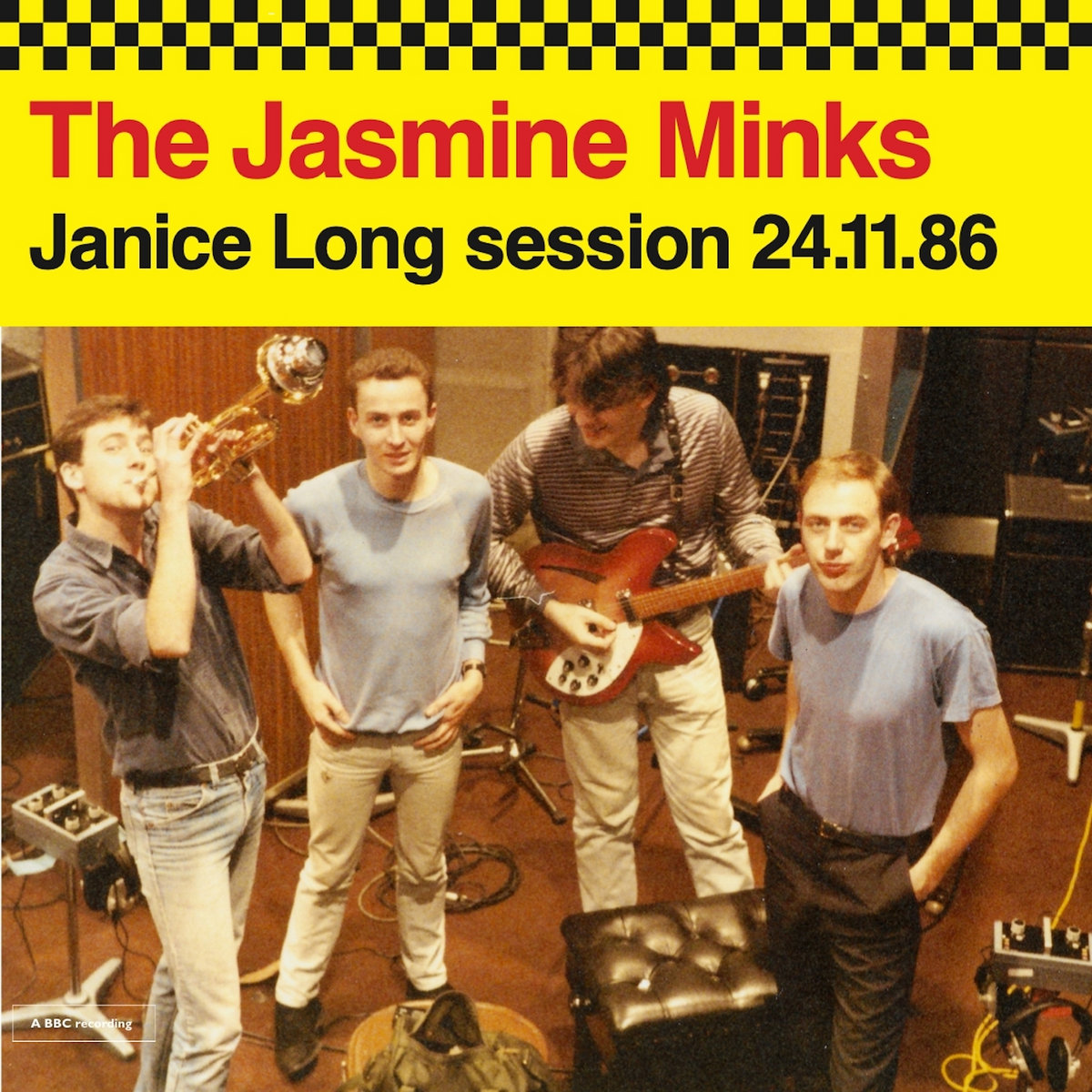 The BMX Bandits, it's safe to say, could be a thoroughly frivolous sounding group, yet they also possessed a deadly serious intent. Formed in the small town of Bellshill just outside of Glasgow by lead singer / main ideas man Duglas Stewart, the group's alumni also takes in the likes of Sean Dickson and Jim McCulloch from the Soup Dragons and Norman Blake and Francis McDonald from the long-running parish of Teenage Fanclub.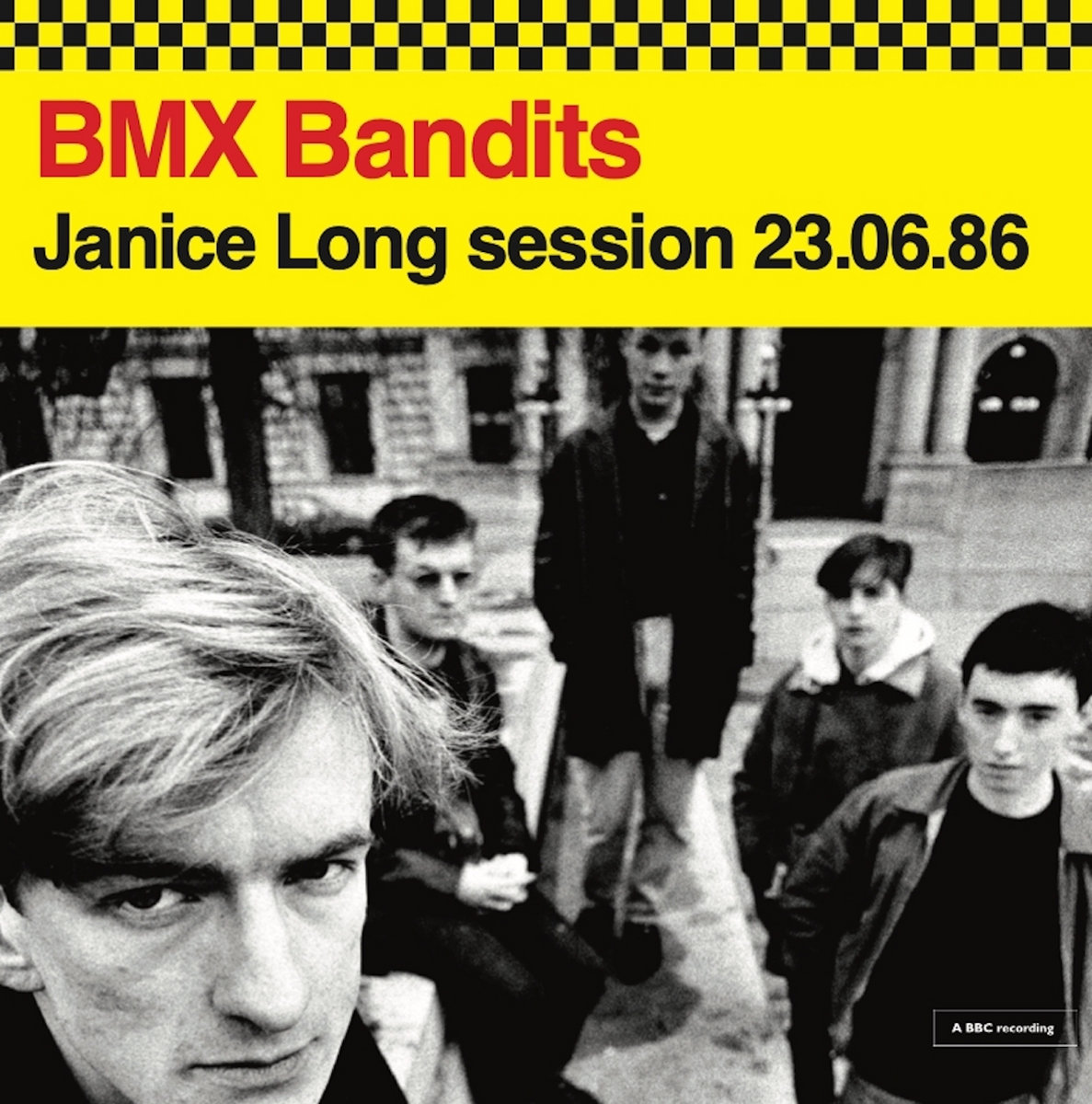 The group's main forte centres around songs and arrangements, many with strong bubblegum and pop-rock overtones, but not only; the BMX Bandits were knowing, and nothing if not dramatic, their oeuvre humour-filled withfun to be had at every turn. The likes of 'Strawberry Sunday', 'Groovy Good Luck Friend' and 'Girl In The Pink T-Shirt' from the June 1986 session demonstrate these attributes most succinctly. Words such as "groovy", "wacky", "fey" and "twee" would often be bandied about – this was the era when groups with limited musical ability could often be witnessed shambling around on stage, perhaps wearing anoraks or similar functional apparel – certainly when the BMX Bandits were being discussed, in much the same way as when indie heroes the Television Personalities became a focal point of people's conversation. 'The Day Before Tomorrow' was also recorded for the flipside of the BMX Bandits' 53rd&3rd label debut single 'What A Wonderful World', whilst 'Figure 4', heard here on the second Janice Long session from May 1987, also made its name as one of the group's 1988 releases – the version included here features TVPs and Swell Maps legend Jowe Head, invited along to provide, what else, trombone.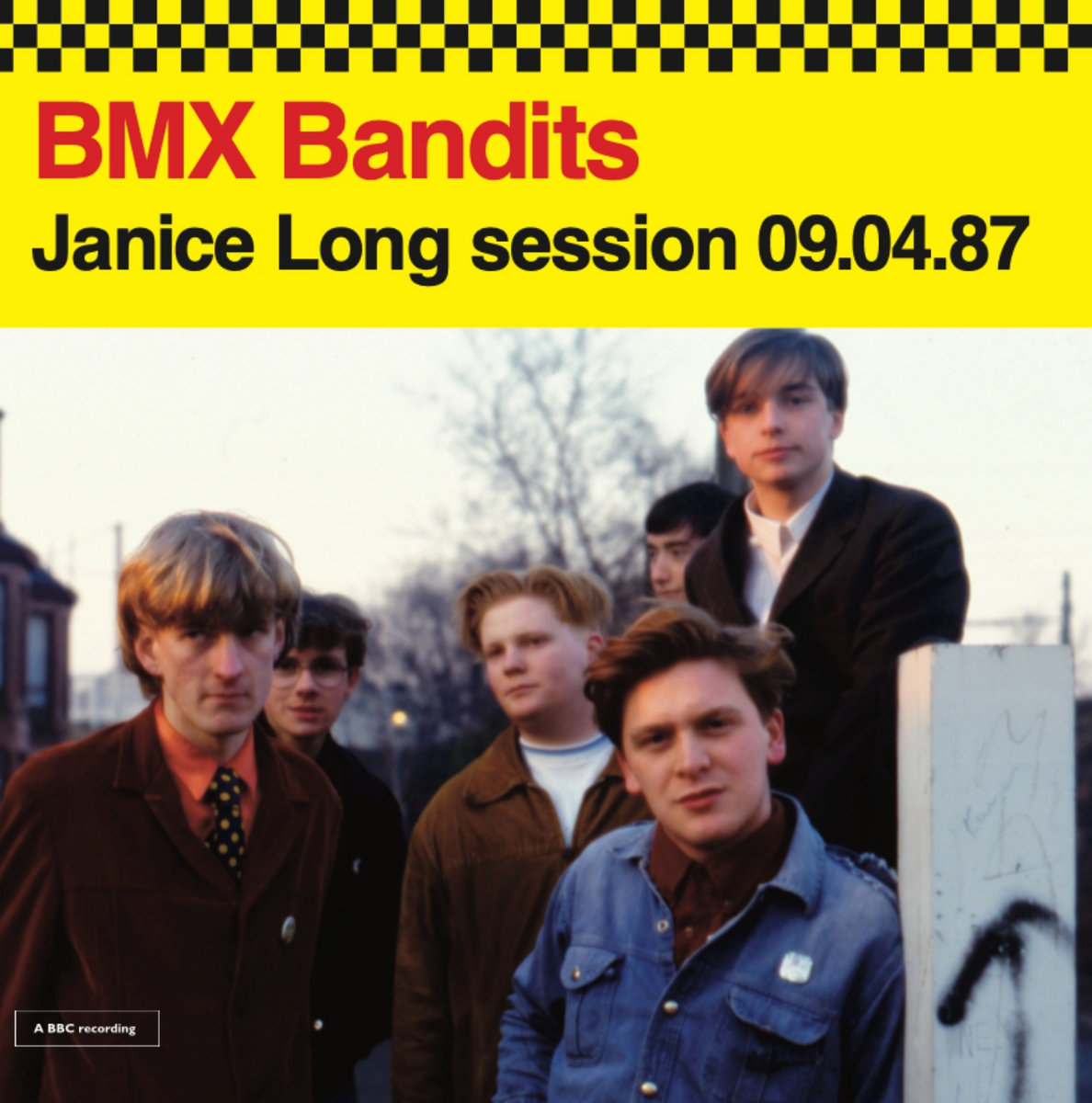 This second Janice Long taping saw the group further augmented by Gordon Keen, future Captain America / Eugenius guitarist and Joe McAlinden formerly of the Boy Hairdressers (pre-TFC) and lynchpin of the Groovy Little Numbers and Superstar. Highlights of this session included the Bandits' non-instrumental, with lyrics vocal version of the old Dave Brubeck jazz standard 'Take Five' and a wonderfully infectious Duglas Stewart / Norman Blake original called 'Rosemary Ledingham'. All in all these constitute an auspicious start to what promises to be a thoroughly intriguing series.
Lenny Helsing
---
The Jasmine Minks John Peel session 17.02.86 | The Jasmine Minks Janice Long session 24.11.86 | BMX Bandits Janice Long session 23.06.86 | BMX Bandits Janice Long session 09.04.87 (Precious 2 x 7" gatefold sleeve 4-song EP's)