William Parker
'Some Good News' is a double CD made by Black Top, joined by William Parker, Hamid Drake and Elaine Mitchener. It contains two sets, recorded on Sunday 28th July 2019. It's out on OTOROKU.
---
"Psyche connection"
You and Hamid [Drake] met Black Top the first time in 2006. How did the four of you meet?
William Parker: I don't know the exact year that I met Pat Thomas and Orphy on the road in Europe. But I knew immediately these brothers could play and I would like to play with them.
Did you know the work of Black Top before you met them?
I was not familiar with their work but I could feel this vibration. It's the same as when I met Hamid Drake, Daniel Carter and Billy Bang. Theere is some kind of psyche connection.
How do you remember the day of the recording of 'Put The Brakes On/Some Good News', Sunday 28th July 2019?
It is always great to play music when I come to London at the Cafe Oto. The audience is there and there is excitement in the air when that happens. Just add the musicians and the music flies.
This was the second time you and Hamid met up with Black Top. Could you compare the meeting in 2016 with the meeting in 2019?
It was a bit more relaxed the second time. The first time we may have been feeling each other out the first few minutes .The second meeting there was no introduction, just the music.
Why was Elaine Mitchener added to the 2019 line-up?
Elaine is a wonderful poet, singer and spoken word person. It just had to be. To round out the flavors.
Why did the five of you decide to release this as a double CD, with two sets, instead of just one?
Pandemic. We don't know if we will ever play live again. And all the music worked.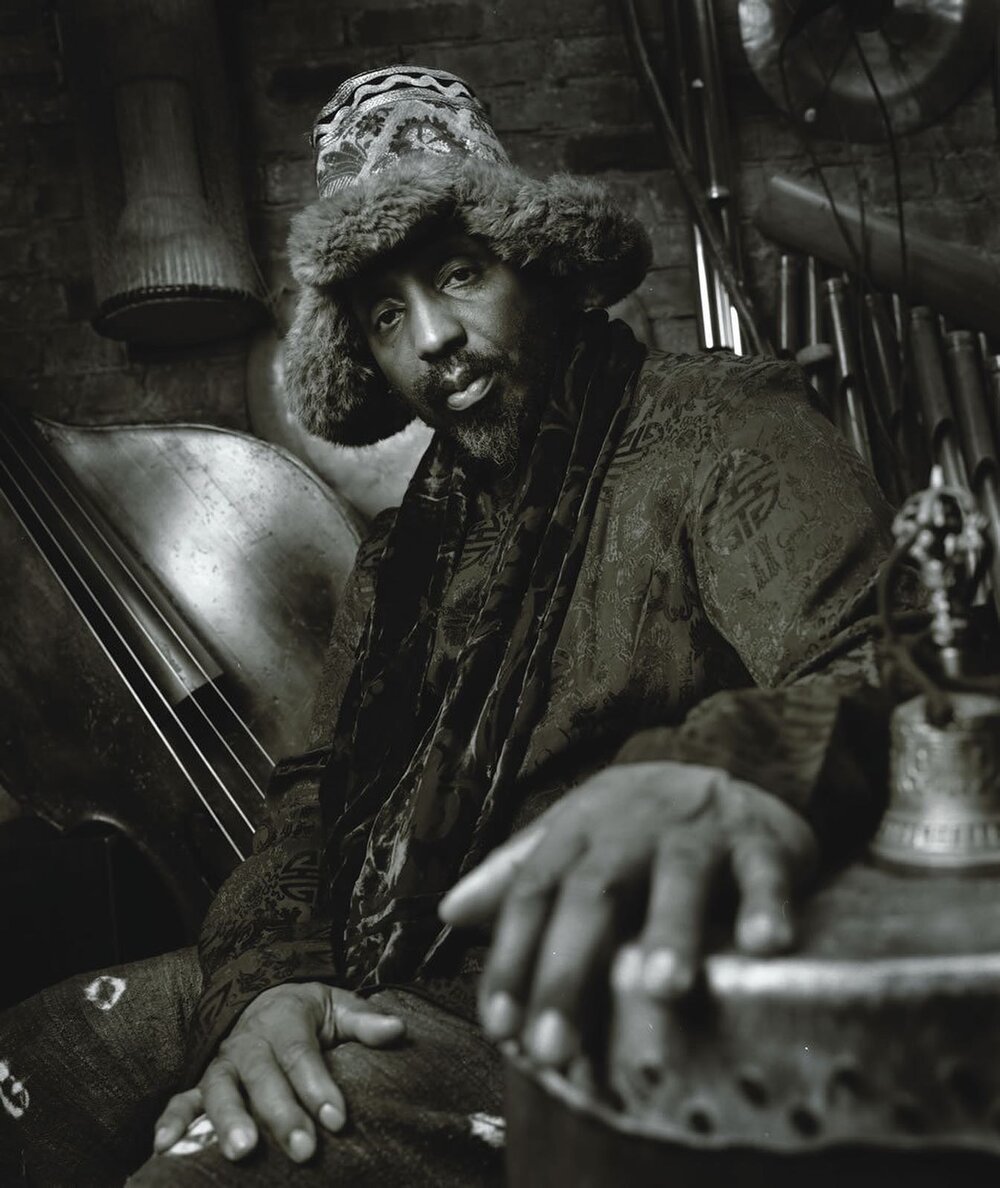 Why is the album called 'Some Good News'? Because that's what we need right now?
You just said it… William Parker
Joeri Bruyninckx
---
William Parker Official Website
Cafe Oto Official Website