Music Books By Steve Matteo
2020 was a year filled with great music books.
---
'The Jimmy Page Anthology' (Genesis) is from one of the premier publishers of collectable books on rock music. Available in an affordable $60 edition, this book is a companion to the previously published 'Jimmy Page by Jimmy Page', also from Genesis from 2014. The book draws from Page's own extensive personal archive of guitars, memorabilia, diary notes and correspondence. It spans his entire career, including his pre-Led Zeppelin work as an in-demand session musician on the 60's London music scene and with the Yardbirds. This gorgeous hardcover book is a must-have for fans of the iconic rock guitarist.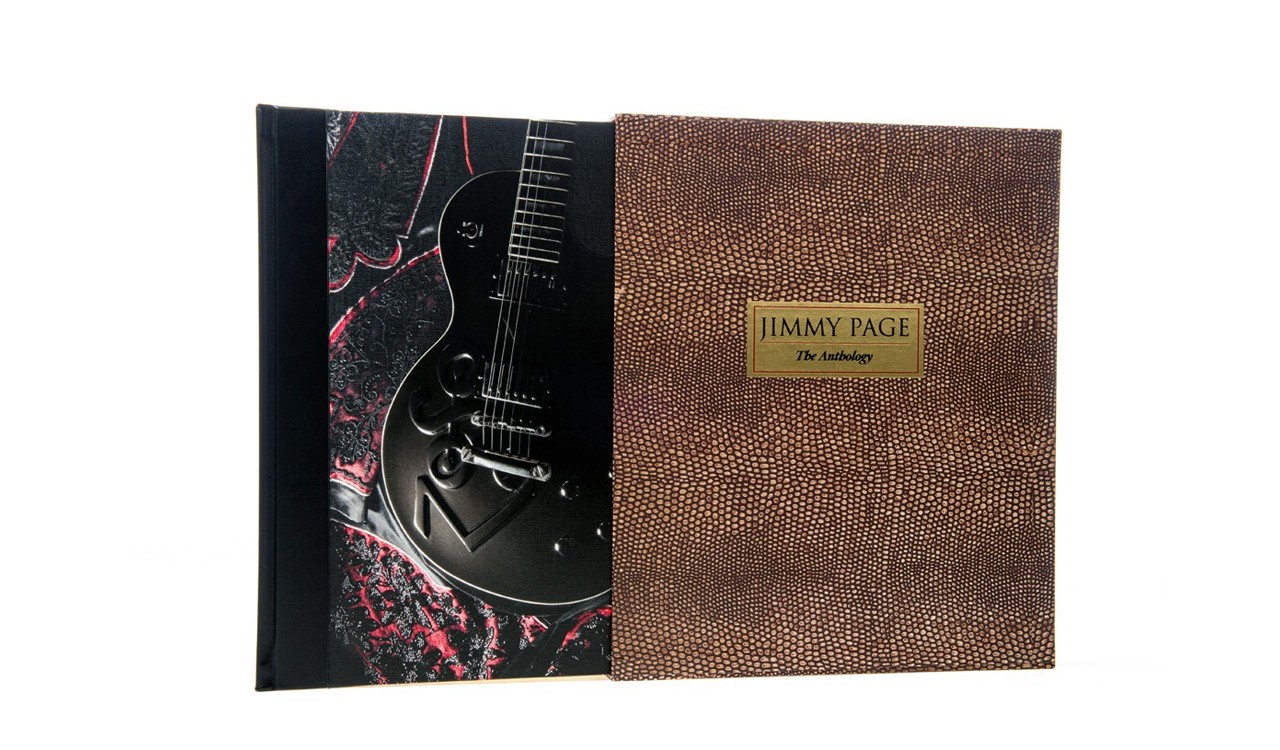 'Paul Weller: Photographs' by Andy Crofts (This Day in Music Books) is an insider's visual look at the British Modfather at work and play. Crofts is a photographer and, since being in the group The Moons, has been a member of Weller's touring band since 2008. He previously directed the Weller tour film 'One'. Weller, notoriously press-shy and not a fan of self-promotion, is presented here during an intimate, small venue tour, as a relaxed, curious working musician. Crofts has a keen eye for his subject and his style fits the Weller of the post-Jam, post-Style Council solo years.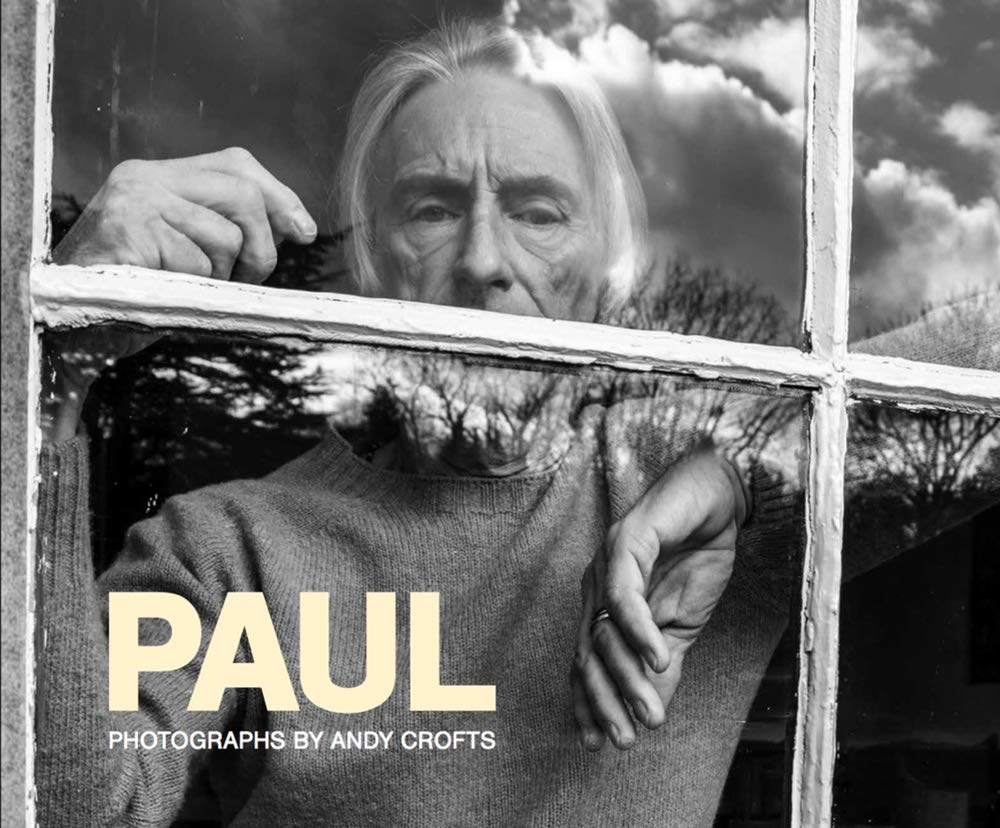 Many American-based fans of 60's music may not know about the 60's British television program 'Ready Steady Go'. The show ran from August 9th, 1963 (less than five months after the debut album from the Beatles) until December 23rd, 1966, but the influence the show had in its heyday still resonates today. A beautiful new coffee-table book filled with photos, maps, memorabilia and more celebrating the show and entitled 'Ready Steady Go!: The Weekend Starts Here: The Definitive Story of the Show That Changed Pop TV' (BMG), by Andy Neill, came out at the end of last year and it's a must-read for fans of British pop and rock of the 1960's. The book should not be confused with Shawn Levy's equally laudable 'Ready, Steady, Go!: The Smashing Rise and Giddy Fall of Swinging London', which covered the entire British 60's pop scene from music, to fashion, to film, to art and, yes, television.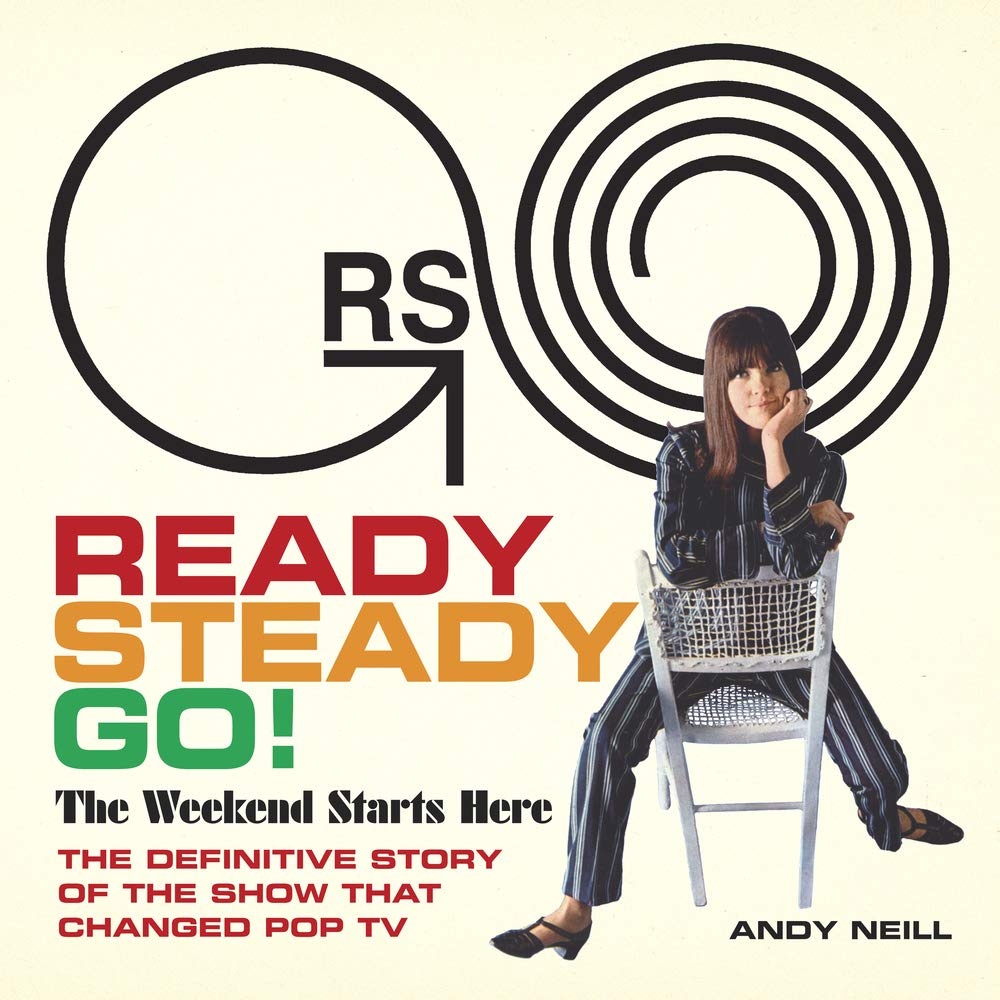 The weekly pop music show had a look and style that are faithfully captured in this book, from the early Beatles days right up to just before the full psychedelic explosion of 1967. For those who watched the show in its heyday, it will always be remembered in mod black-and-white and as featuring not only the cream of the British mid-60's pop music scene, but the best America had to offer in that period. The show's young, fresh, giddy, rambling, free-form, manic, swinging and effervescent feel has never been duplicated, and watching old episodes or reliving them in this book proves its timeless charm and appeal. One of the show's hosts, Cathy McGowan, queen of the Mods, is very much the star of the show, but countless others contributed to its unique success, including, among others, director Michael Lindsay-Hogg, who went on to direct 'Let It Be', producer Vicky Wickham, who went on to manage Dusty Springfield and write songs, among many other activities. Along with the great oral history, the book includes lots of episode information, timelines, updates on the key players and endless more information, making this book not only a beautiful document, but highly informative.
Also by Simon Wells is 'London Life', a fetching coffee-table book from Omnibus Press. 'London Life' was a short-lived British weekly magazine, not unlike 'Time Out', that from October 1965 until its demise a mere fifteen months later, captured the Swinging London scene with listings, interviews, reviews and iconic photo spreads. The book faithfully reflects that time period after the first flush of Beatlemania and before the flowering of the psychedelic scene, when London was the center of music, art, fashion, film, style and culture. It's amazing how well what was produced in that Mod time holds up today and continues to have such an enormous influence.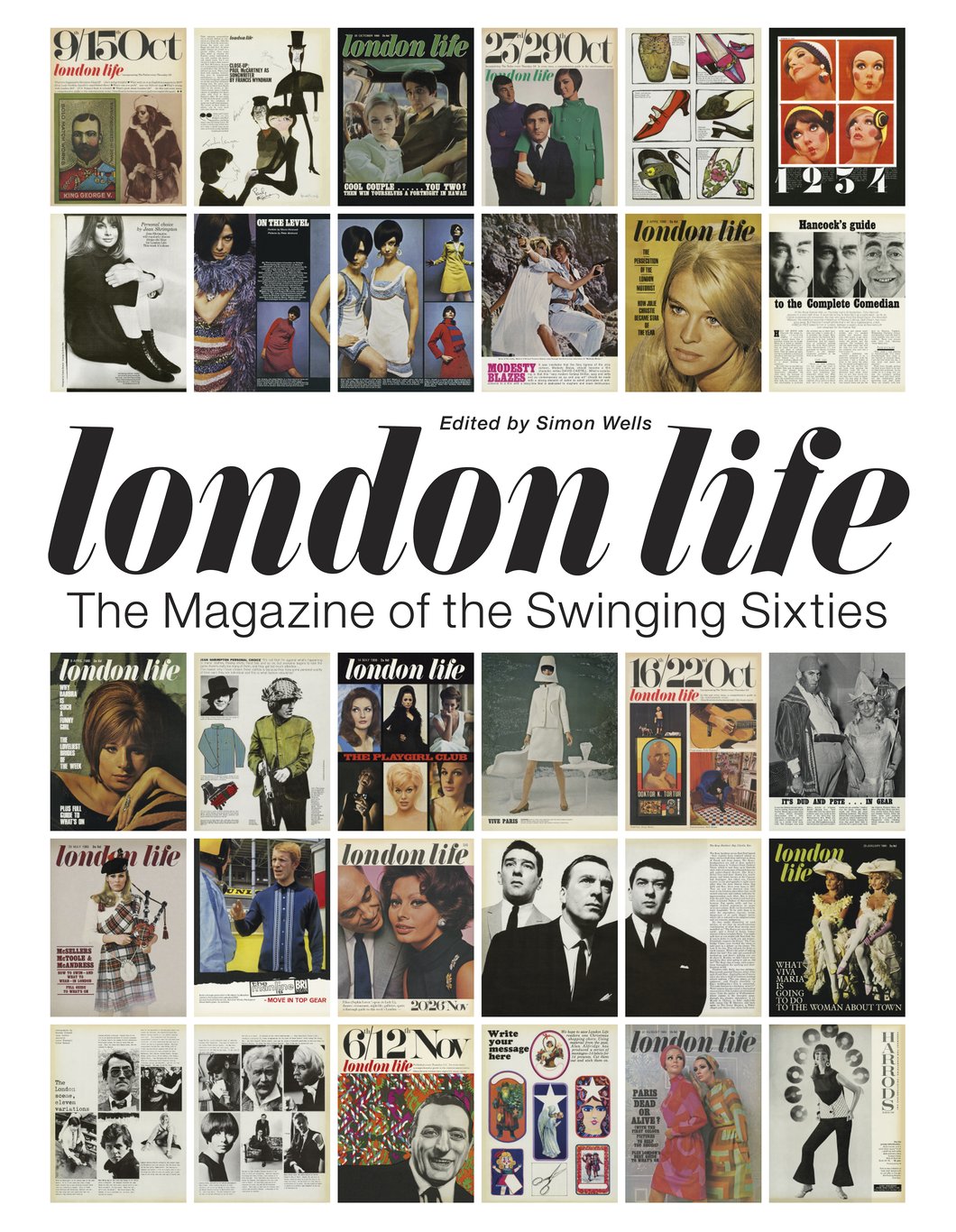 It's not often that the girlfriend, wife, muse or paramour of a rock star gets their own biography, unless they have a full-blown career of their own, but not everybody is Anita Pallenberg. 'She's a Rainbow: The Extraordinary Life of Anita Pallenberg: The Black Queen' (Omnibus Press), by Simon Wells, is the definitive biography of Pallenberg. Linked to both Brian Jones and Keith Richards, she has appeared in a handful of films in small roles since 1970 and is also known as one of Mick Jagger's co-stars in the film 'Performance'. She also appeared in such 60's cult classic as 'A Degree of Murder', 'Wonderwall', 'Barbarella' and 'Candy'. But it is her time with Jones and Richards that sealed her rock music muse myth and it is that era that is most evocative. Wells fleshes out the German-Italian femme-fatale's life and times and it's clear she was much more than just the girlfriend of a rock star, a model or a 60's It-girl.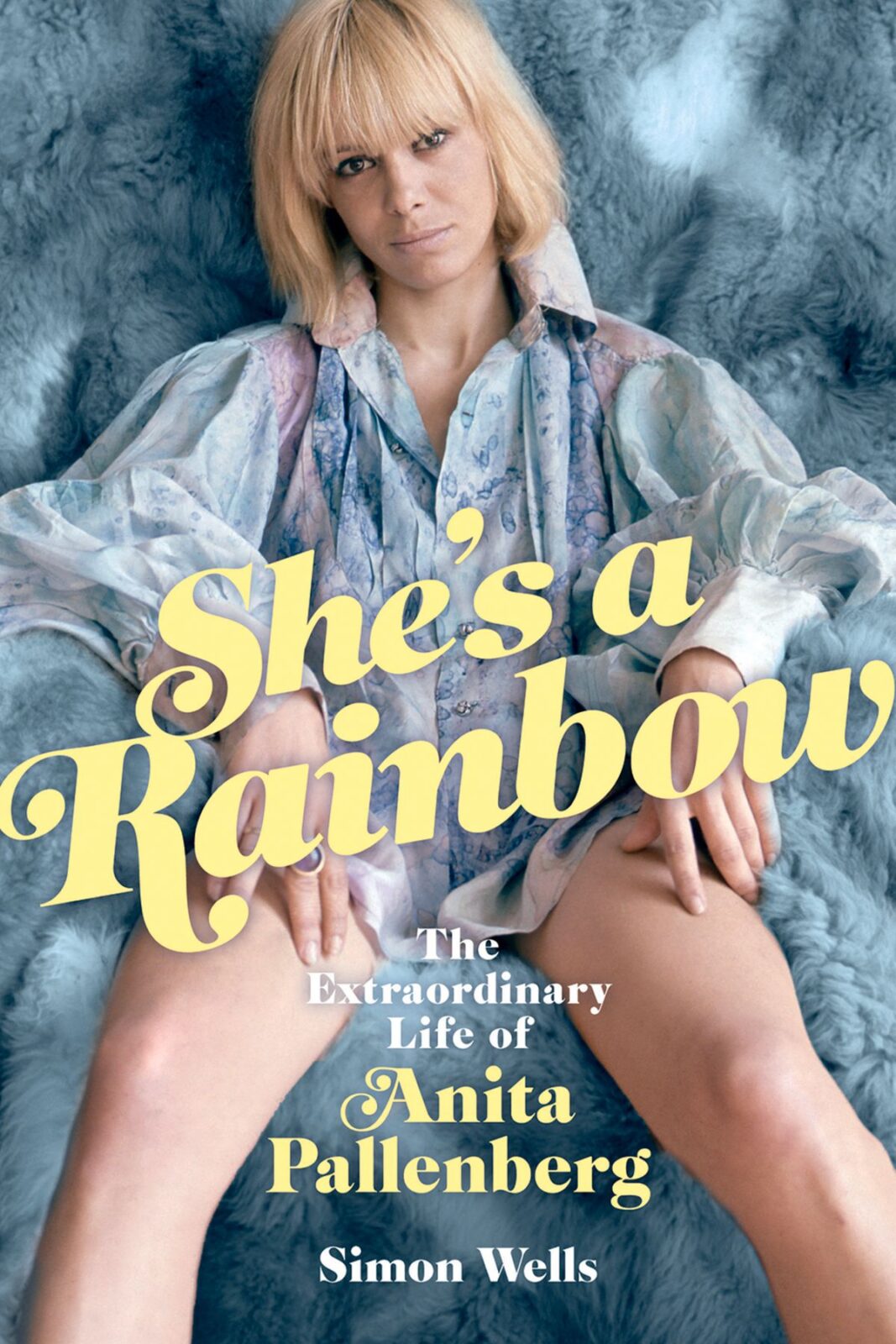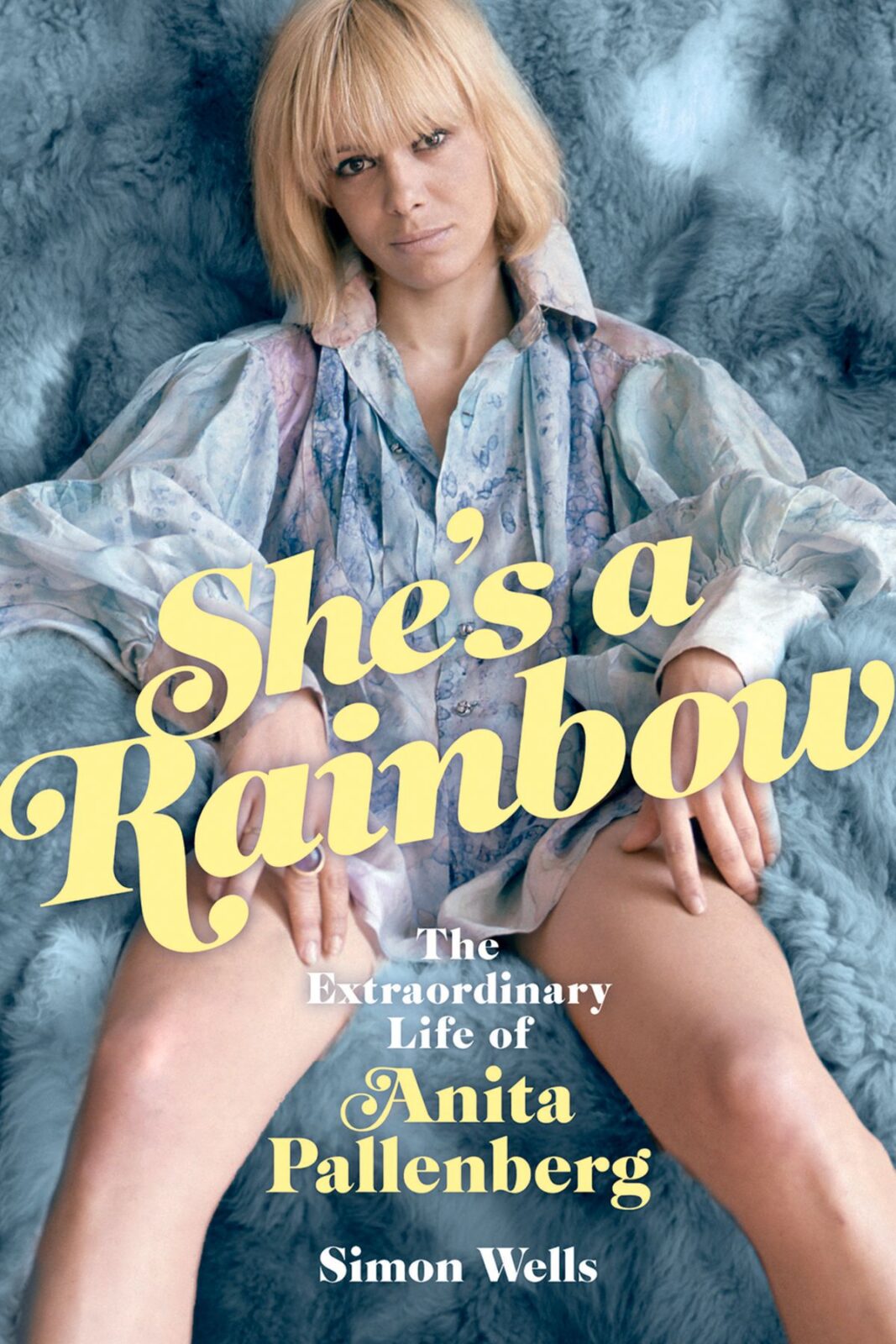 'London, Reign Over Me: How England's Capital Built Classic Rock' (Rowman & Littlefield), by Stephen Tow, chronicles how the British rock scene of the 1960's gave birth to so many iconic musicians. Tow looks at the whole scene, including the clubs, record stores, radio shows and recording studios. There are interviews with dozens of musicians who were there, many of them still making music today. After reading this book, it's clear why the 60's British music scene was so important then and so influential today.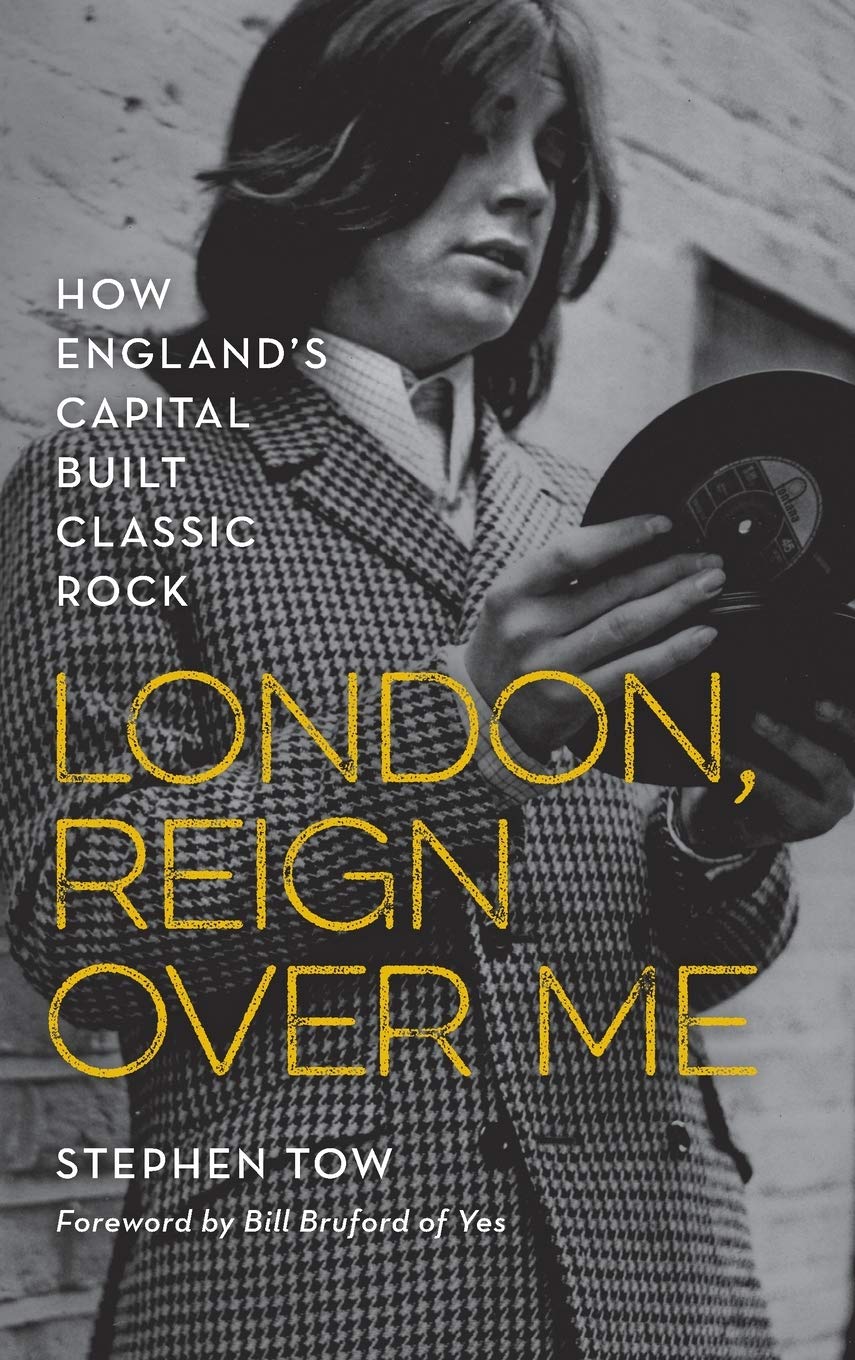 Chris Hillman's autobiography, 'Time Between' (BMG), is a long-awaited rock memoir. Hillman was a founding member of The Byrds, The Flying Burrito Brothers, Manassas, the Souther Hillman Furay Band and the Desert Rose Band. One of the MVPs of American pop music history, Hillman has quietly followed a career of incalculable significance, longevity and musicianship. Just to read the chapters here on the The Byrds alone is worth the price of admission, as so few books have been written about the group. Along with The Beach Boys, The Byrds were the most influential American pop group of the 60's. There is so much here and thankfully Hillman seems to have an accurate memory and never comes across as a rich, pampered, flaky rock star. For anyone who wants to know about the hothouse West-Coast rock explosion of the 1960s into the 70's and about an artist who remained relevant up until today, this book is a must-have.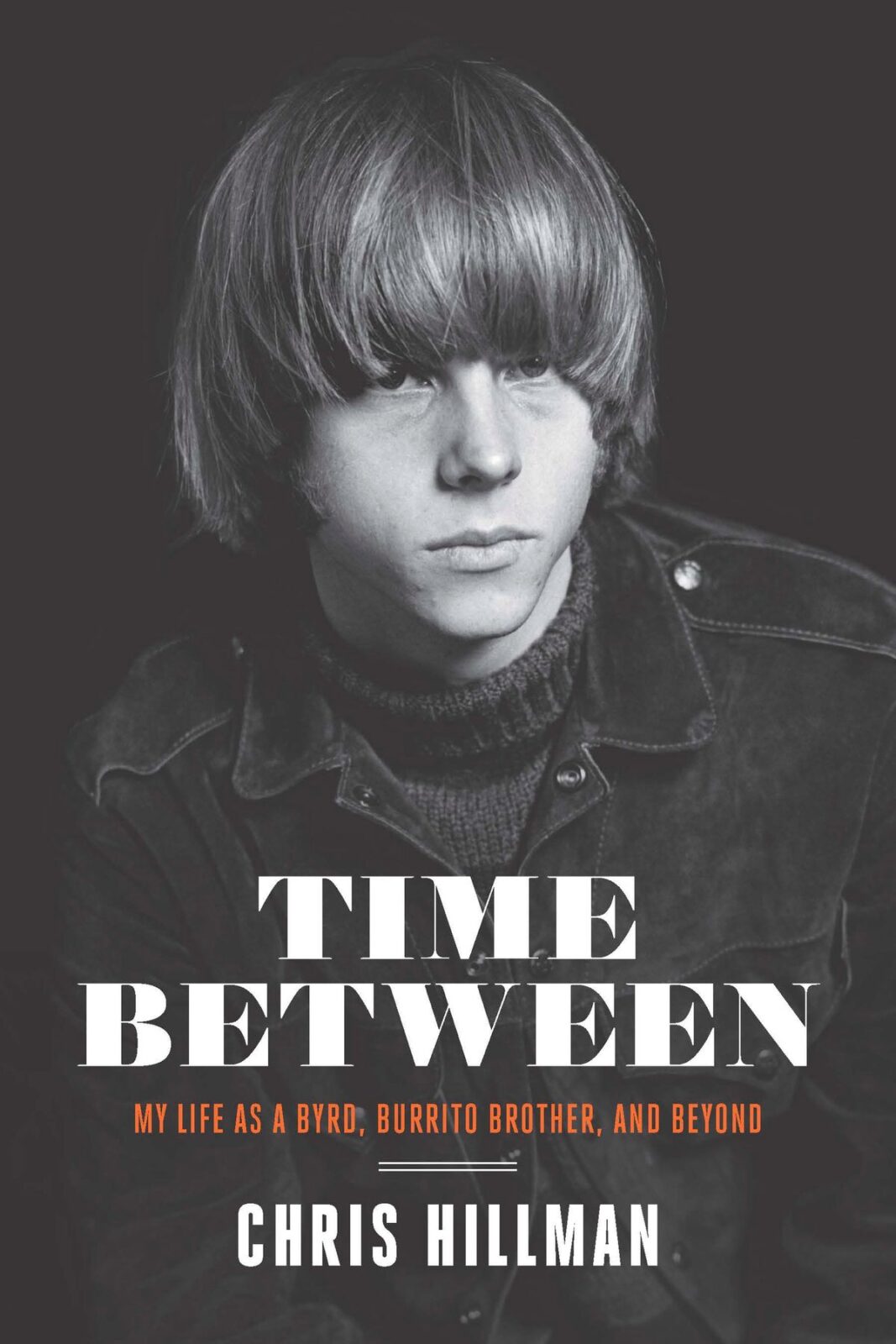 Philip Norman has made a long career out of writing deep-dive biographies of mostly British rock icons (The Beatles, Elton John, Eric Clapton, Mick Jagger and many others). His latest is 'Wild Thing: The Short, Spellbinding Life of Jimi Hendrix' (Liveright). Although Hendrix was American, his initial explosion as part of the Jimi Hendrix Experience, which included two Brits and was managed by a Brit and took off in England, is easily dissected by Norman. Yet, he also is able to portray the Hendrix experience as a black man on the 60's rock scene.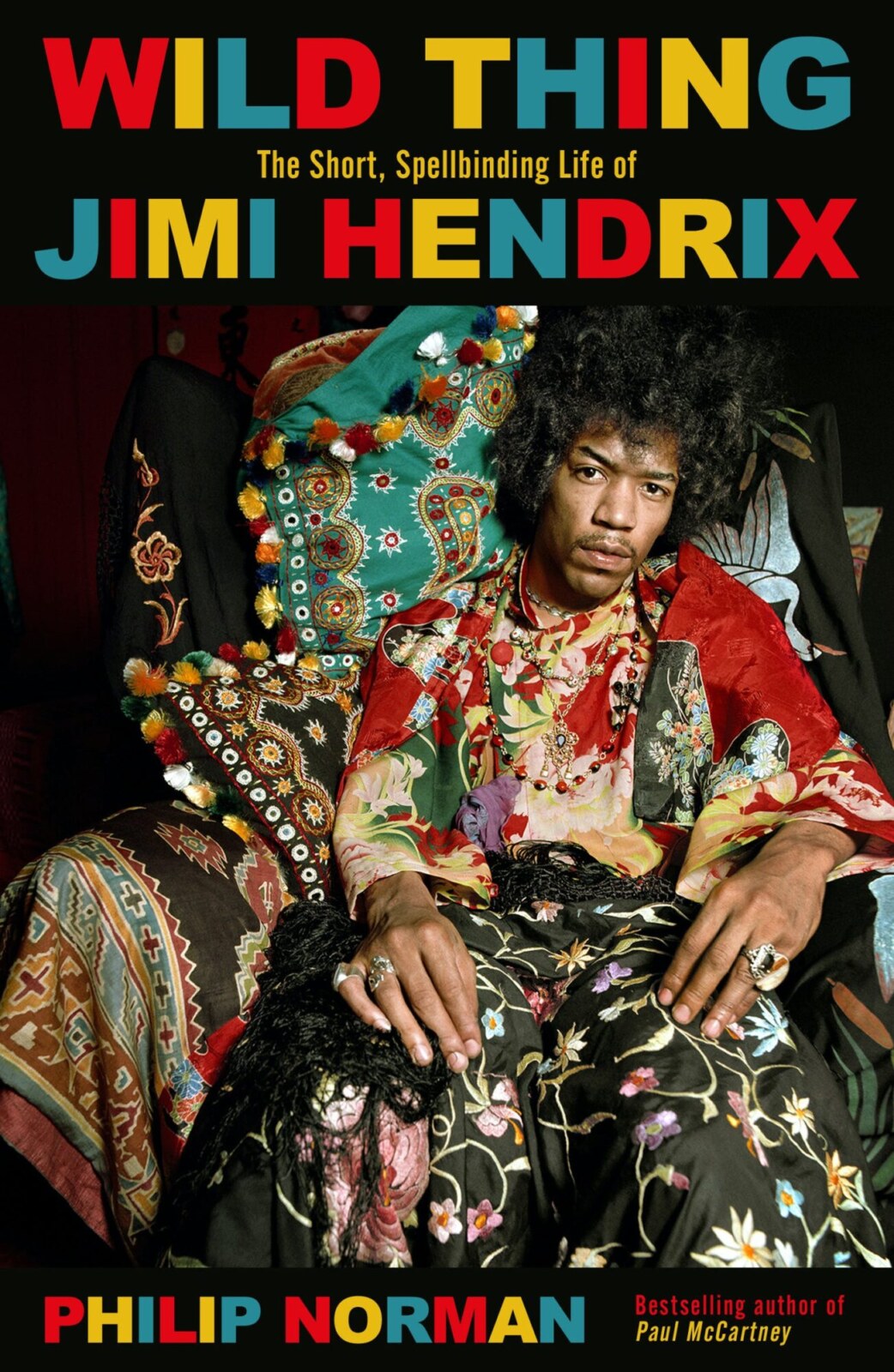 'Docs That Rock, Music That Matters' (Otherworld Cottage Industries), from Harvey Kubernik, examines the long history of the rock music film. Kubernik looks at rock films and the pioneering rock music television that was the genre's precursor. He interviews many of the key directors and offers musical, cinematic and cultural context.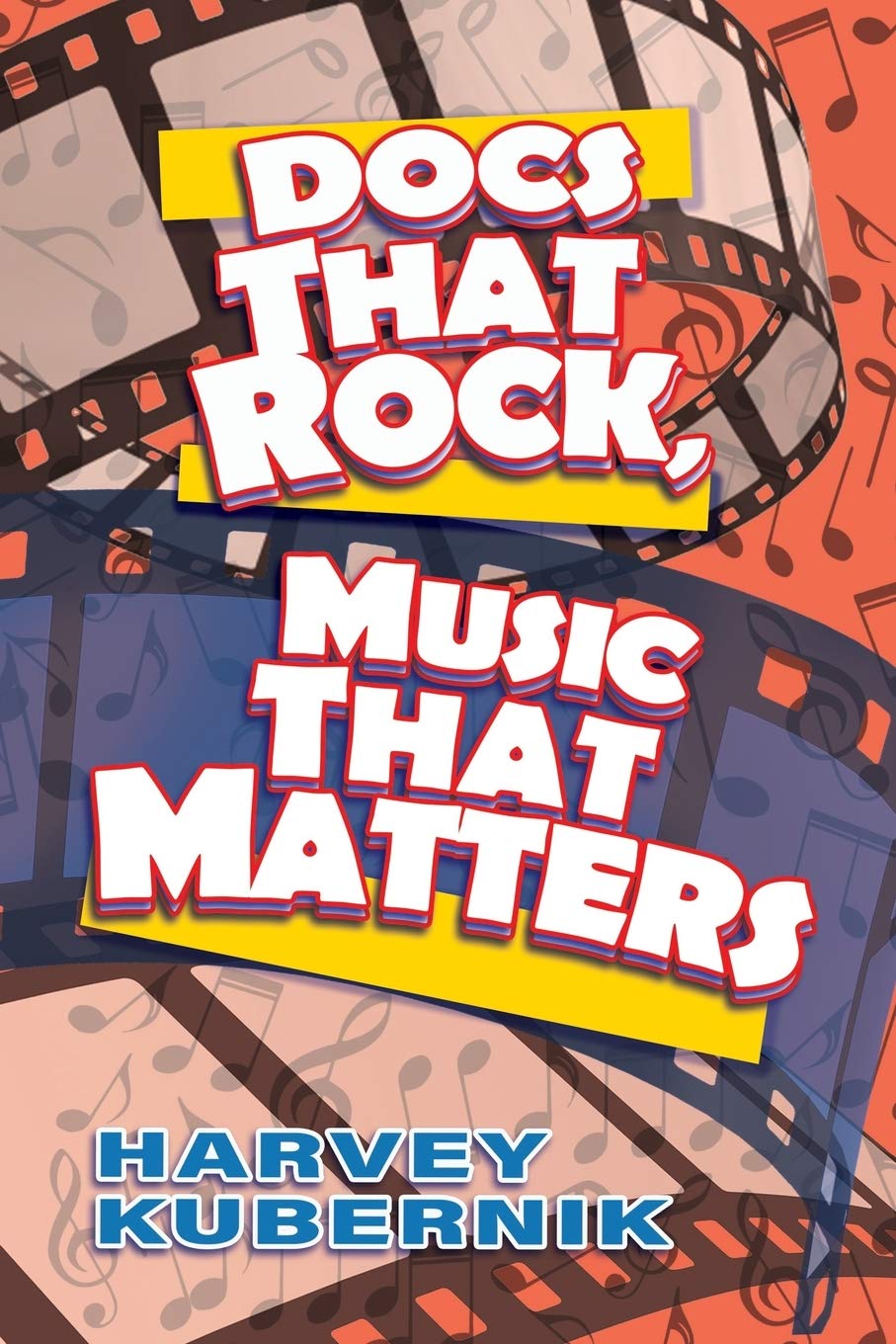 'Along Comes The Association: Beyond Folk Rock and Three-Piece Suits' (Rare Bird Books) is by Russ Giguere, one of the members of the group. The Association often gets a bad rap as just a hit-making 60's pop group. With deeper listening to the group's music and as explained in this superb memoir, the group's compositional skills and magical harmonies make for music that has stood the test of time and is more sophisticated than some of their hits would initially suggest on cursory listening. Along with the Mamas and the Papas, Spanky and Our Gang, Free Design, The Peppermint Rainbow and other vocal harmony groups of the 60's, The Association's sound can't be duplicated due to the complex vocal arrangements, lush production and, in their case, distinctly California approach. The group's story is typical of many from the 60's and the huge cast of shifting characters makes for compelling reading. If ever there was a time for a revaluation and revival of The Association it is now.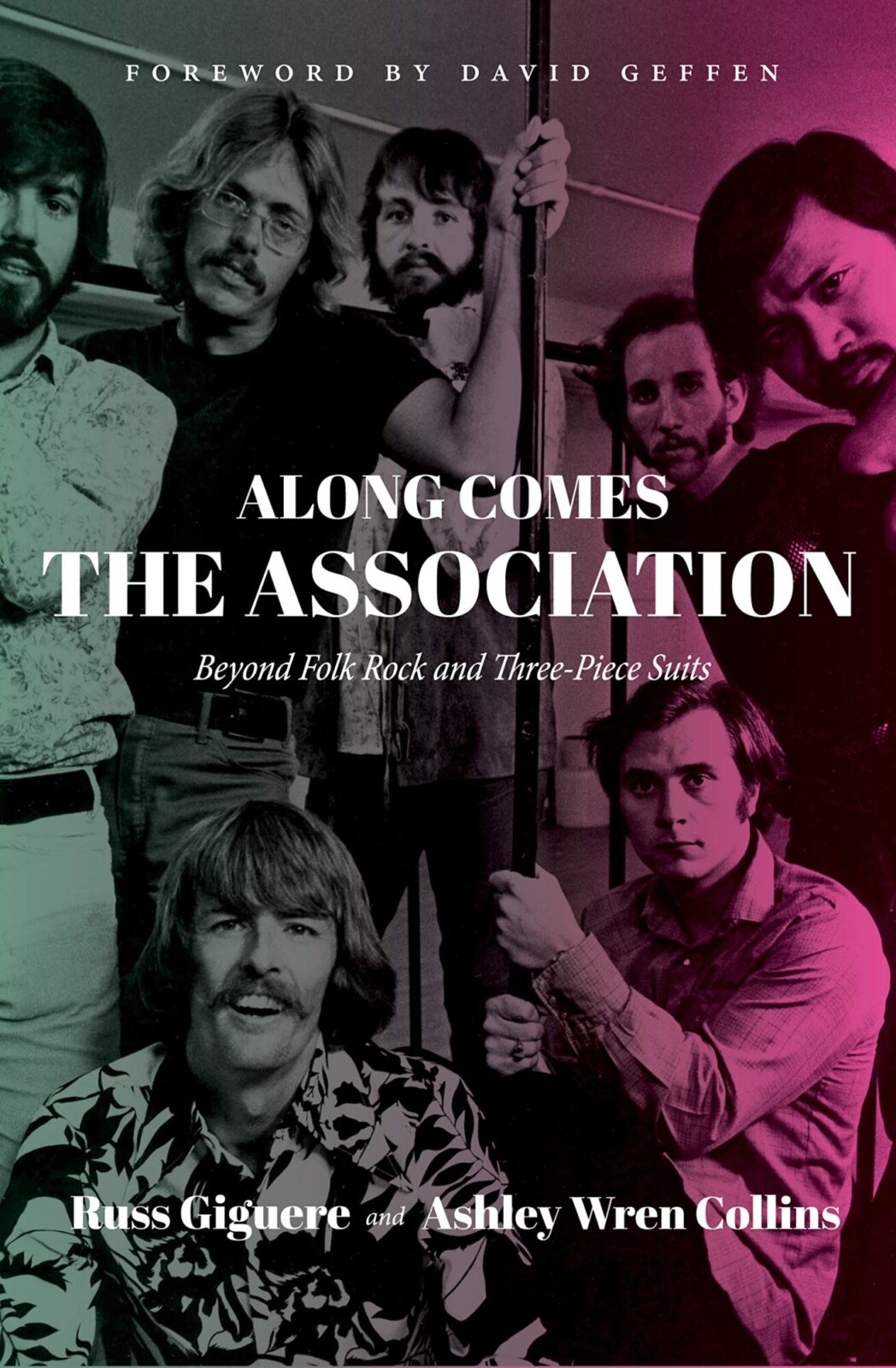 'Ted Templeman: A Platinum Producer's Life in Music' (ECW PRESS), a memoir, digs deep into the heyday of 70's record production from one of the masters. While his work with harder, more popular rockers such as Van Halen, Steven Tyler, Joe Perry and others might be more well known, as are his earliest works with Harpers Bizarre, it is the records he cut for Little Feat, Lowell George, Linda Ronstadt, Carly Simon and, yes, the Doobie Brothers, that define the West-Coast studio sound.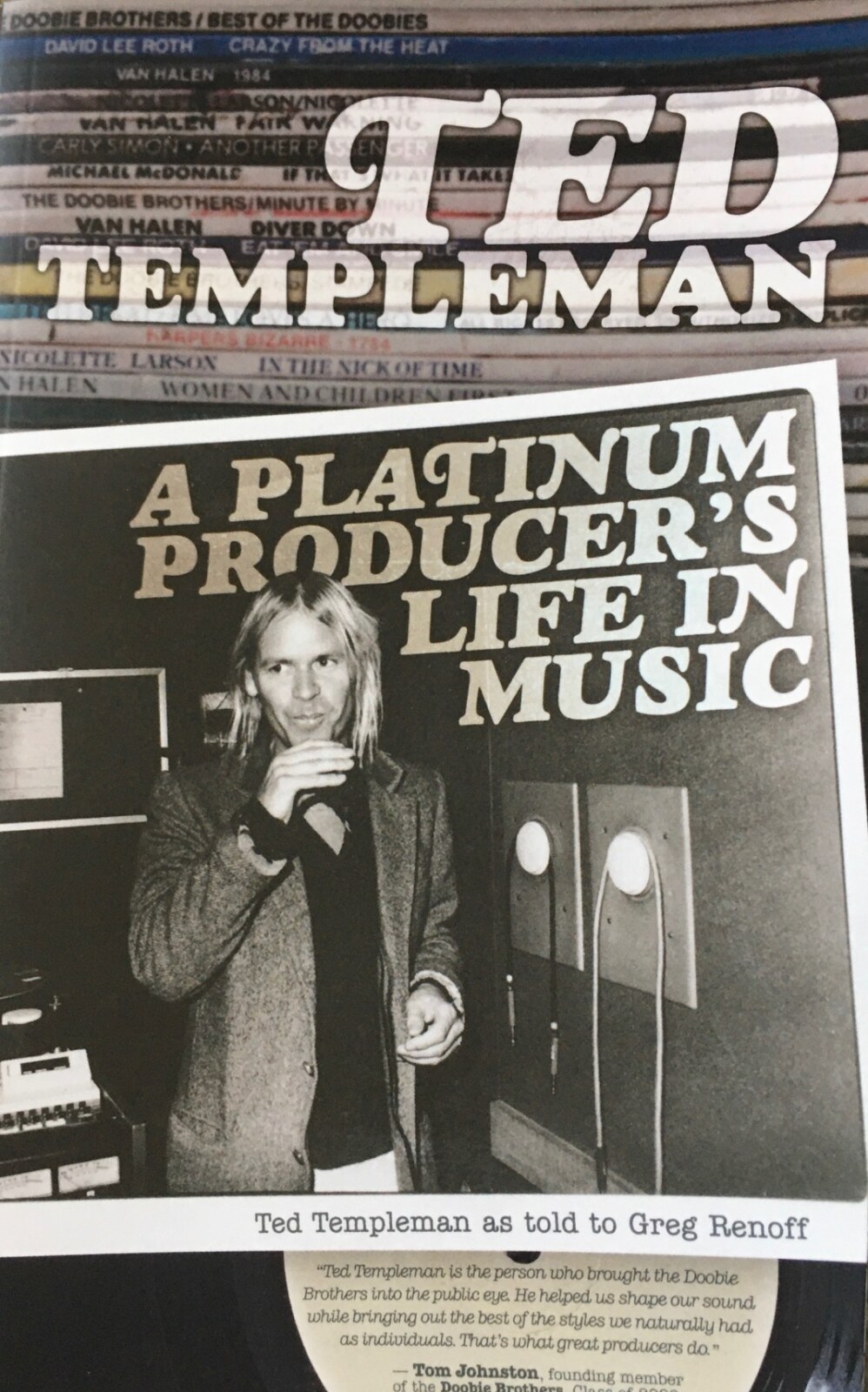 Two books from the 'Interviews and Encounters' series from Chicago Review Press are worth seeking out: 'Joni on Joni', about Joni Mitchell and edited by Susan Whital, and 'Patti Smith on Patti Smith', edited by Aidan Levy. Both books offer career-spanning collections of interviews on these two musicians, whose artistic reach extends beyond the musical.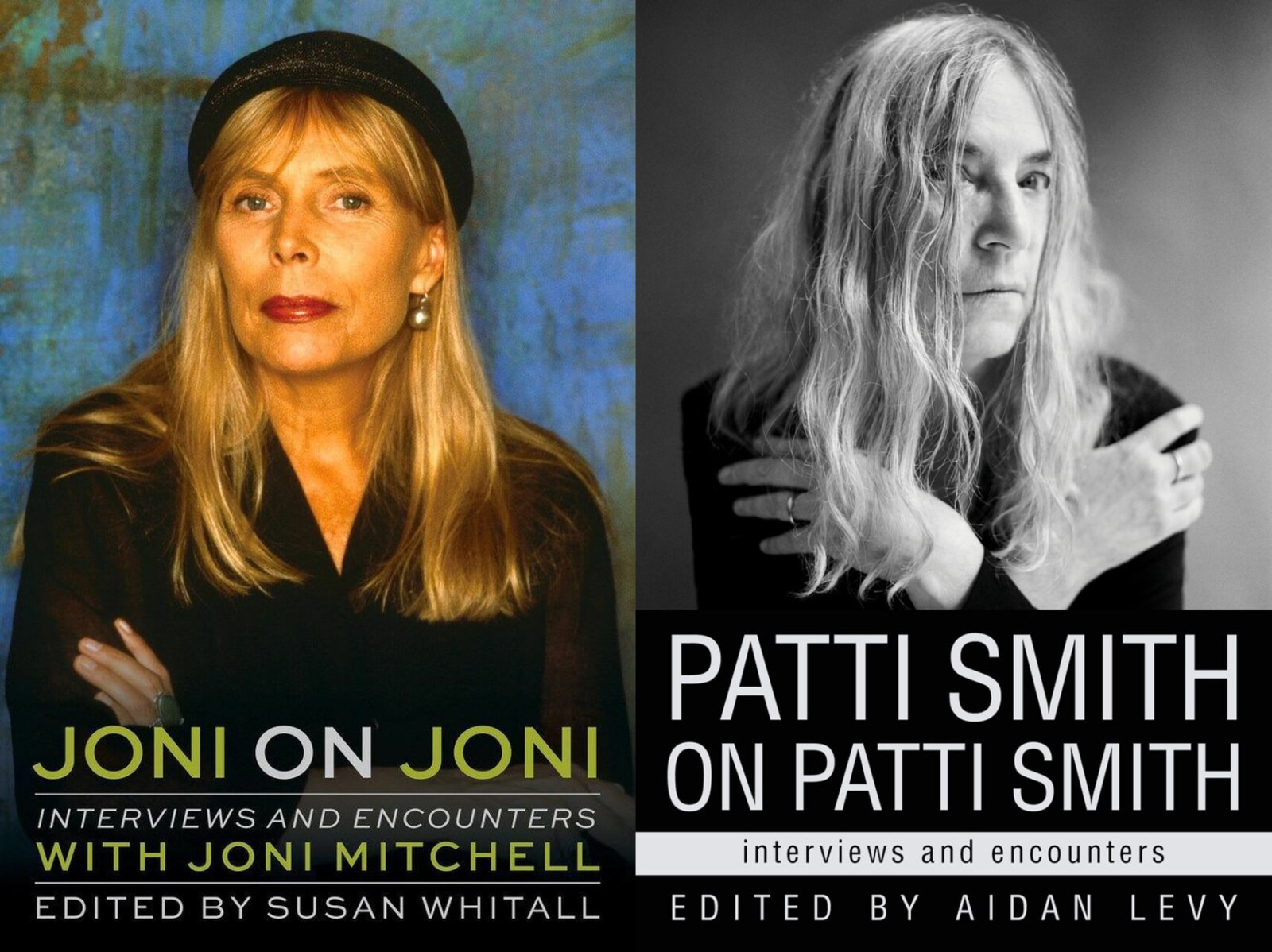 Smith is interviewed by the likes of William S. Burroughs, Thurston Moore and Jonathan Lethem. Mitchell, never at a loss for words, doesn't require much prompting to be an incandescent interview subject. The series includes more than a dozen equally worthy popular music subjects from a variety of eras and genres.
Steve Matteo