REZN | Interview
The music churned out by Chicago quartet REZN somehow manages to convey both crushing mass and cosmic weightlessness. Their latest album continues their melding of gargantuan heaviness and lysergic calm. 'Let It Burn' revolved around a cosmic and volcanic terrain inspired by the vastness of space; 'Calm Black Water' conjured the deepest trenches of the ocean; and 'Chaotic Divine' presents an endless desert world inoculated by spores from extra/intra-terrestrial beings.
---
"Our goal has always been to have a sound that is uniquely our own."
'Chaotic Divine' is your latest album. Is there a certain art concept behind it?
Phil Cangelosi: Yes–we were going for a Desert Planet environment. Although we are not 100% tethered to this concept, we use it as a way to spark inspiration and immerse the listener in the world we are trying to create.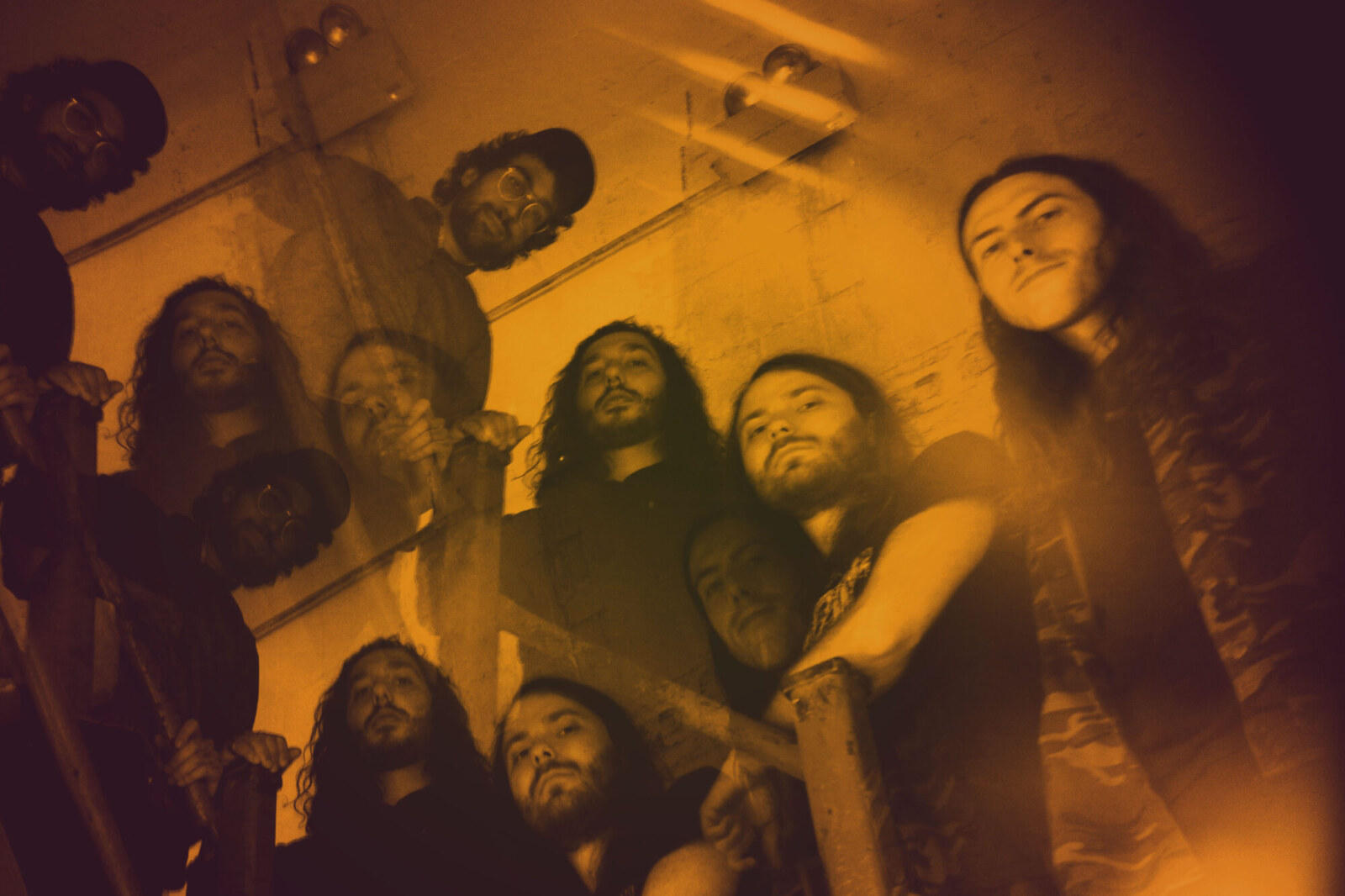 Is there a certain story behind it?
'Chaotic Divine' doesn't have a story per se. Rather, the album is intended to create a world for the listener to experience and explore. So, wherever this album takes you, that is where you are supposed to be.
Can you share some further details how it was recorded?
Definitely. This was recorded at Jamdek Studios in Chicago IL. It was recorded over the course of a week by Dylan Piskula, Mixed by Matt Russell, and Mastered by Carl Saff. Most notably, Rob's guitar was quad tracked for this album. That way, we could have as many layers as possible. We were also able to record all of our auxiliary instruments in-house at Jamdek. The only parts that were not recorded in the studio were the vocals, some synth parts, and some guitar solos. They were recorded at Phil and Patrick's house.
"We were going for a very diverse array of sounds and intensity."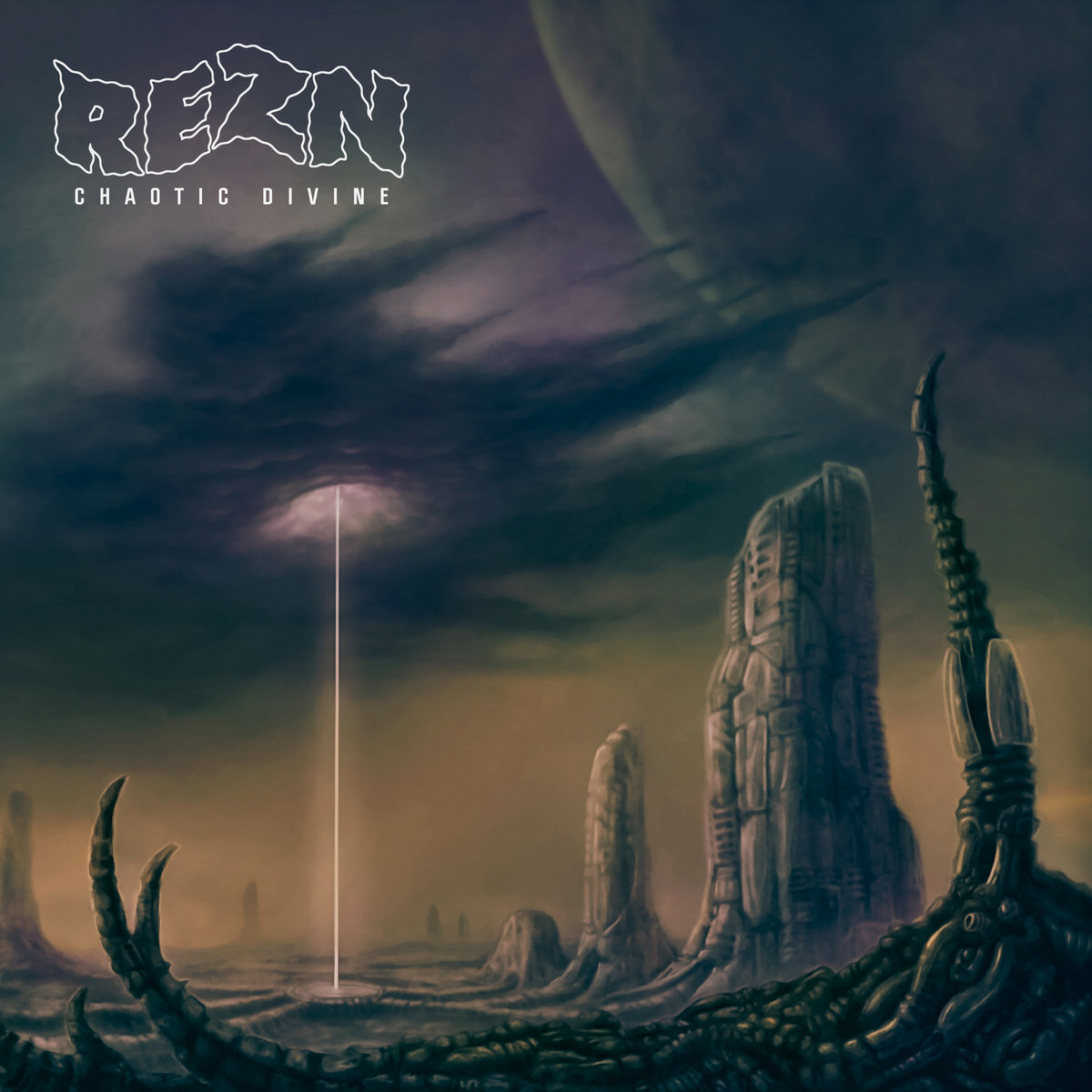 How pleased were you with the sound of the album?
We are very pleased with the sound of this record. We were going for a very diverse array of sounds and intensity. I think we were able to achieve this as the listener is able to seamlessly ride the waves of different vibes throughout the record.
How would you compare it to your previous, 'Calm Black Water' or your first, 'Let It Burn'?
'Chaotic Divine' is much more ambitious than our previous two records. We experimented with a wider array of instrumentation, scales, and layered tracks. Furthermore, 'Let it Burn' and 'Calm Black Water' were recorded with the intention to be able to perfectly recreate the album live. With 'Chaotic Divine', we decided to use the studio as an instrument and do things that are not possible live. This opened the door to more opportunities and creative freedoms.
We are very proud of all our records. However, we always strive to improve on our previous work. We believe 'Chaotic Divine' did just that. In the future, we expect our next album to demonstrate further development beyond 'Chaotic Divine'.
How would you describe your sound?
We describe our sound as Psychedelic Metal or Heavy Psych.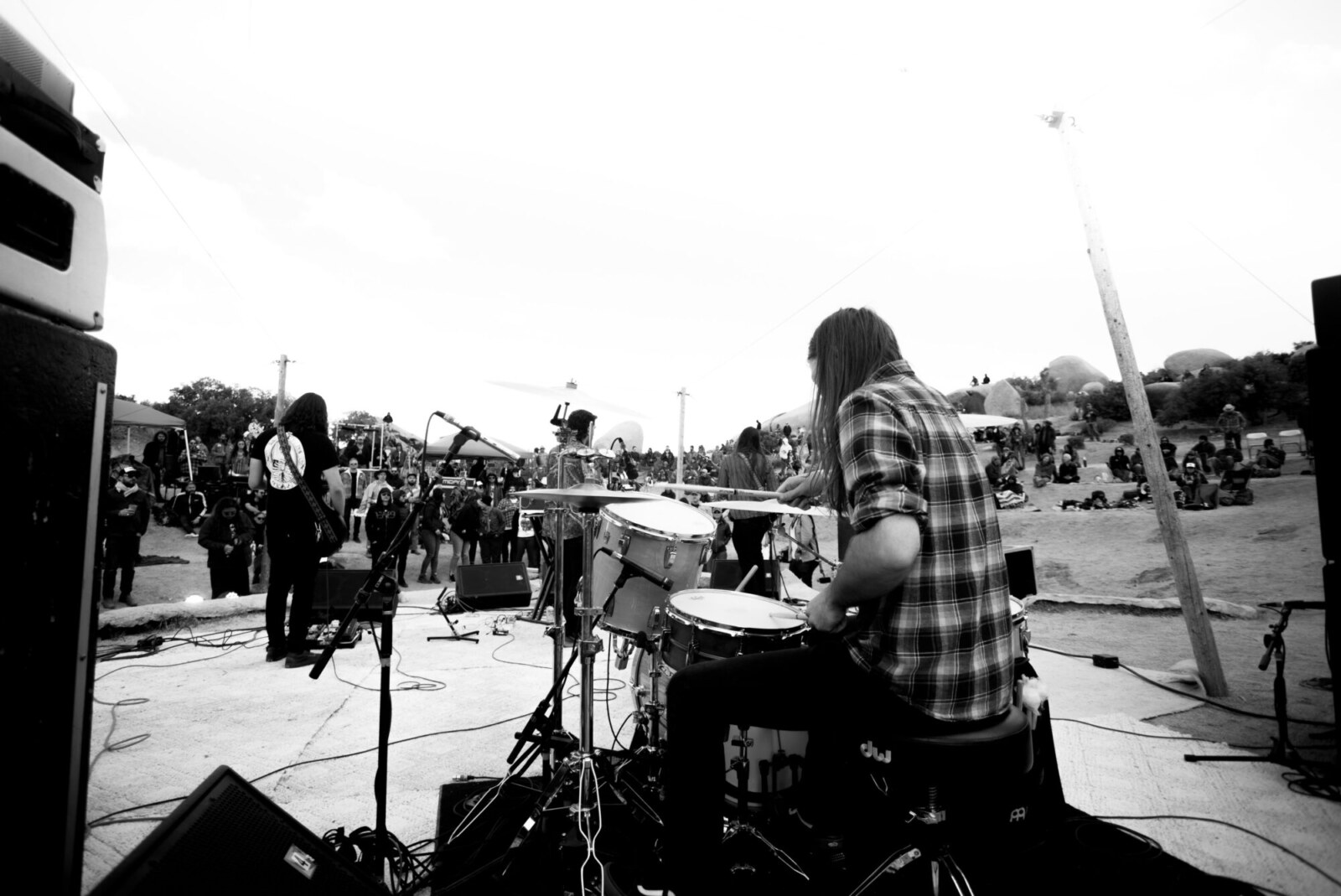 What are some of the bands that influenced you to start REZN? How did you decide to choose the name of the band?
This is a tricky question for us, as we all pull from a lot of different influences. Our influences spread across shoegaze music, electronic, doom, death metal, and psychedelic to name a few. It is hard to pick specific bands, as our goal has always been to have a sound that is uniquely our own.
The name was just a name that we all liked and thought it was perfect for a Psychedelic Metal band. It started with us all wanting to play with bigger amps and make loud music. However, that quickly developed as we wanted to focus even more on the psychedelic element to our sound.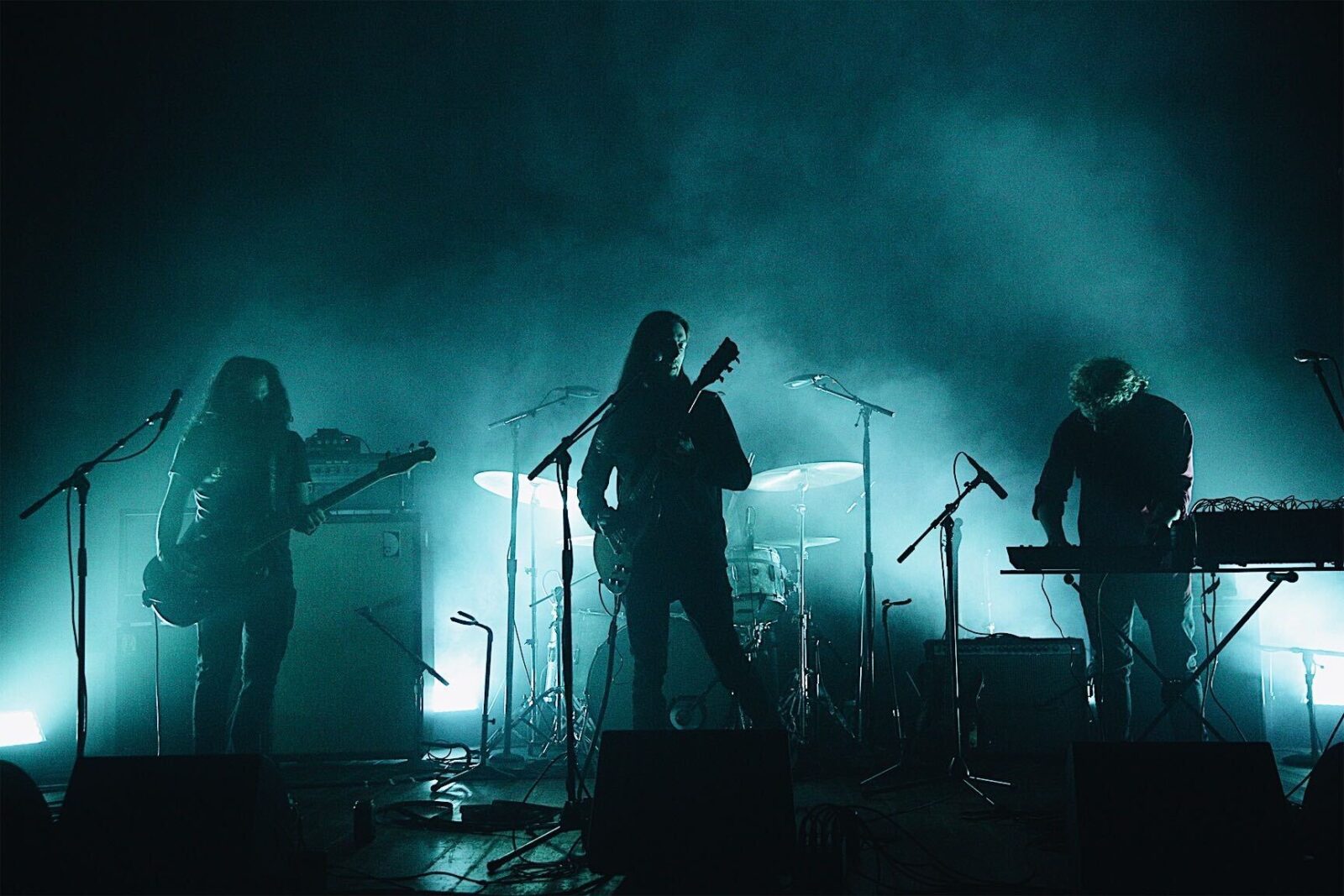 How are you coping with the current pandemic and what are your predictions for the future?
We are writing and recording. We have already started writing for our next record, and we will continue to work on projects that we can do while in Lockdown. We are still being very productive, and we just plan to keep releasing music while we can.
It's hard to say what the future will hold, but we hope to get back on the road as soon as it is safe.
Are any of you involved in any other bands or do you have any active side-projects going on at this point?
Yes–We all are working on a side project that we will be releasing information about in the coming months. Rob is also involved with Cafe Racer, a local Chicago band. Spencer has his own solo synth project Catechism, and Patrick is in a Shoegaze band, Aurora L'Orealis.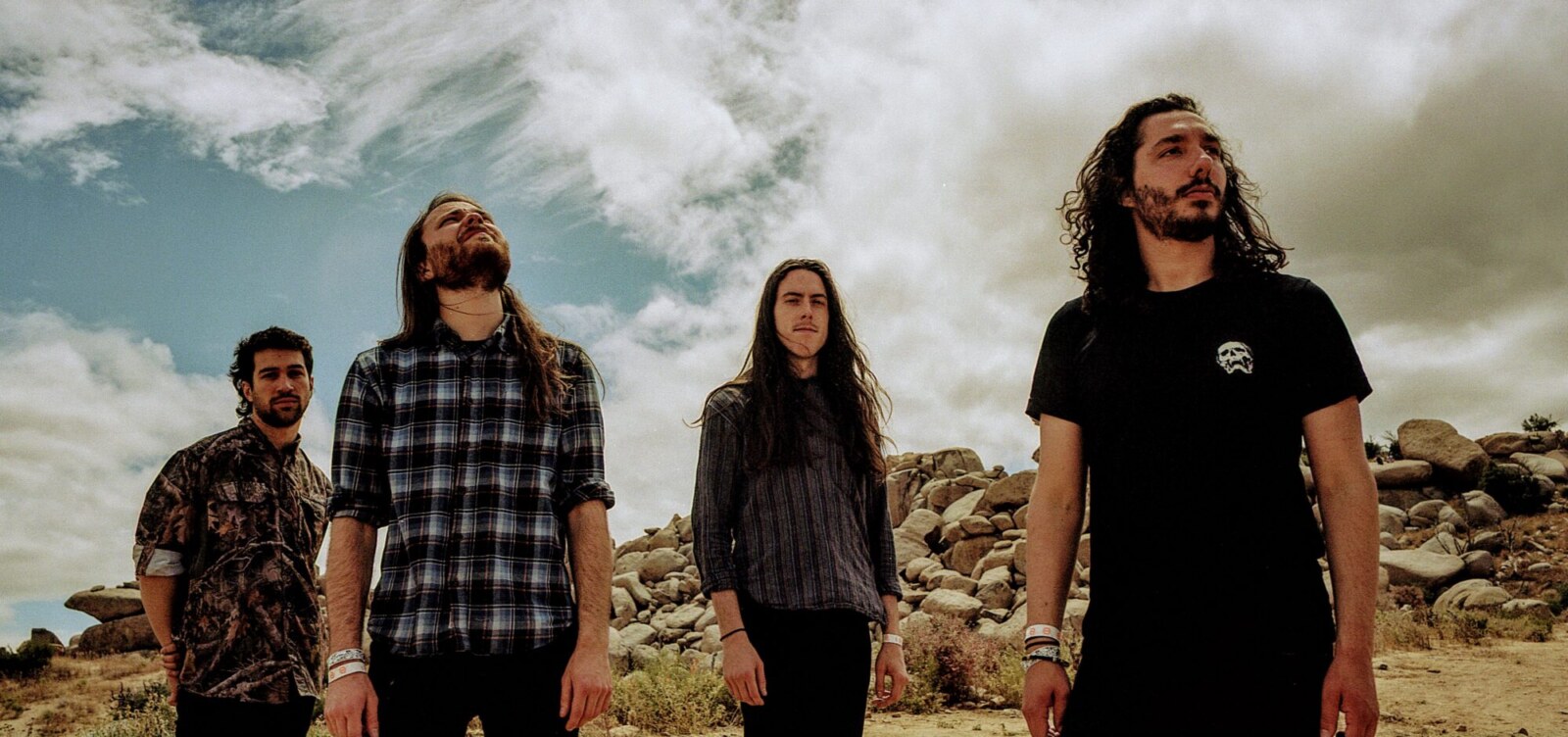 Let's end this interview with some of your favourite albums. Have you found something new lately you would like to recommend to our readers?
Some of our favorite albums are 'Inlet' by Hum, 'Varispeed Hydra' by Evan Caminiti, 'Endless Wound' by Black Curse, 'Rain Temple' by 2 8 1 4, and the Emma Ruth Rundle and Thou collab. Thank you. Phil Cangelosi
Klemen Breznikar
---
REZN Official Website / Facebook / Instagram / YouTube / Bandcamp / Spotify