Rezina | Interview
Moscow-based project Rezina consists of Ilya Zinin (guitar), Andrew Klimov (guitar), Dmitry Sirotkin (bass) and Dmitry Drozdov (drums). There's no vocalist in the band, but all nine songs of Rezina's debut '1619' were recorded with different guest vocalists. [addicted label] who supports the band and praises it for its live gigs describes this experimental post psycho rock like "noisy psychedelic HC".
---
"We never plan something in advance."
Hi Ilya! How are you? How are you coping with new quarantine in Moscow?
Ilya Zinin: We resist! This year we had only two gigs: in January and at the end of October. The hardest was in Spring when common life we had crumbled, and we had to stay home for almost three months. Now we can rehearse and perform, but with the condition that only half of the venue's capacity is available. We decided not to perform.
"Make music where each song is a unique collaboration with different vocalists"
The band is quite new and it consists of Verba and Jars members. What kind of creative powers did make you unite your efforts?
We formed four years ago and Verba and Jars are not the only bands we've played. Anton – the leader and frontman of Jars, left the band in 2018 and now our old friend Dima Syrotkin plays bass, so it's his bass riffs you hear on our new tracks.
When we only formed we had an idea to make music where each song is a unique collaboration with different vocalists. Our singers are our favorite poets and musicians from Russia, Ukraine and
Belarus. All of them are quite famous. We also have one collaboration with a foreigner artist – Sam Bradford from New-Zealand (Sharpie Crows, Ron Gallipoli). We saw some of his videos on YouTube and were astonished by the power and charisma of his performance and offered him to make a record together. And he agreed. The result of our creative process is always unpredictable, cause we never plan something in advance. We never can predict what will be in the end. For the period of four years we recorded nine tracks and this compilation became our debut album.
What was your vision of Rezina back then when you begin your first rehearsals? 
From the very beginning we think of Rezina as a collaboration project. But our music is the basis, always. We have plenty of material that we haven't recorded or released yet. Plus, it's hard to make live shows, because all the singers are from different cities or countries. That is why we usually play instrumental programme.
A core of '1619' is a psychedelic sound. What bands influenced you?
Lots of them, it'll take to much time to name them all. Among them are unknown Russian underground artists as well as very famous bands like Swans, Neurosis, The Black Angels, 16 Horsepower, NoMeansNo, Jesus Lizard, etc. But our taste are very different, one is fond of post-metal and the other is attracted to neo-psychedelia, and one way or another it influences how we sound.
One of '1619' features is a number of guest vocalists which brought their own lyrics. How did you come to such an elegant solution and how did you organize recording with them?
Since it was the original concept of the band, when we were working on instrumental material, we had already been thinking to whom we can offer it. All the rest was made remotely: a singer sends us drafts and we adapt it to music. Sometimes we didn't have to adapt anything, because these three guys: Ilya Cherepko-Samokhvalov (Petlya Pristrastiya), Oleg Yagodin (Kurara) and Sam Bradford (Sharpie Crows, Ron Gallipoli) made up vocals to the whole song and we didn't change a single tune. We were very impressed by them: just went to a studio and recorded it.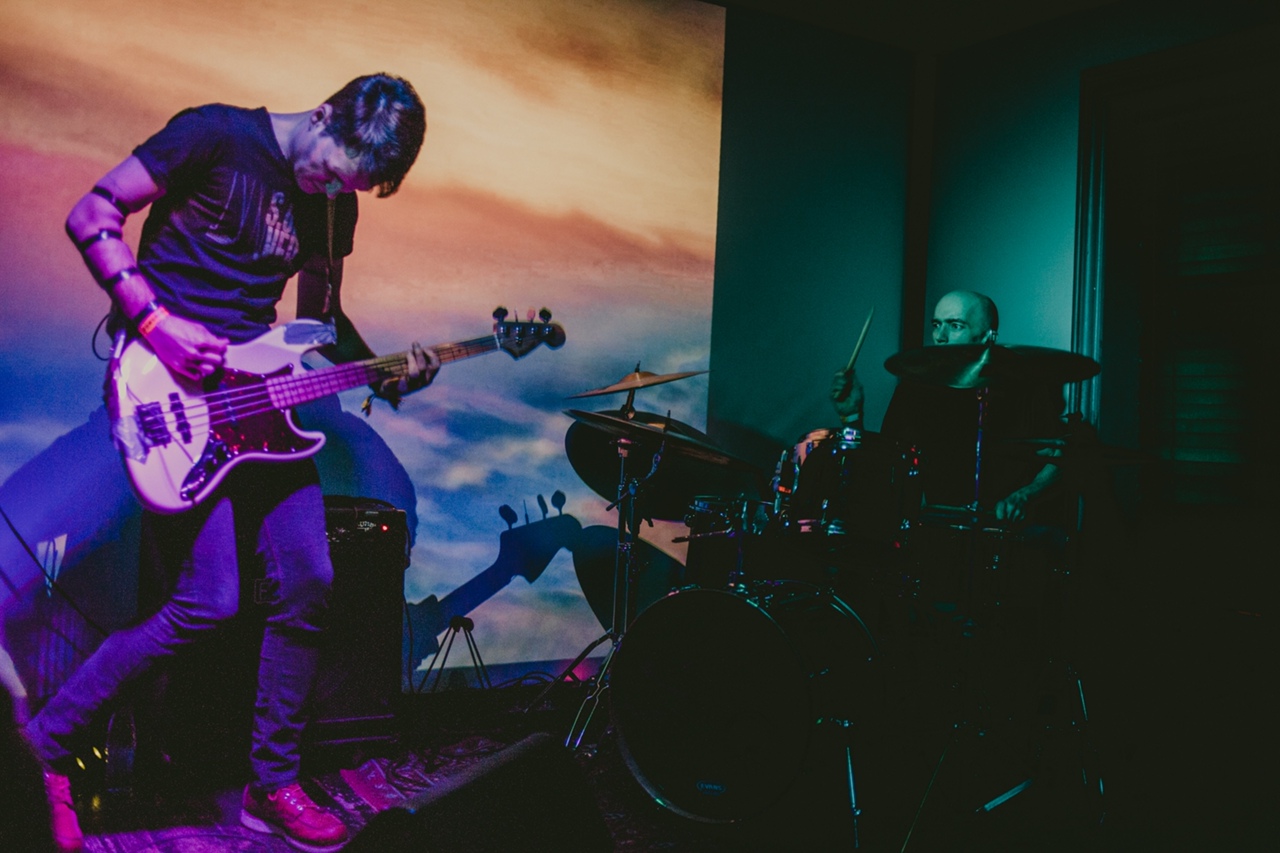 Did you discuss the lyrics with them?
No, we didn't. We like and appreciate the vision of our vocalists and lots of them are famous poets. We were stoned when we got their texts and our music played out in fresh colors to us.
The band is known for its vivid and energetic live gigs, how do you solve situation with vocalist during shows?
As mentioned above, we usually perform with instrumental programme and there are a lot of new unrecorded material. We can't gather nine singers on one stage cause they are all from different places. However, sometimes we have exceptions too. Once we played in Saint-Petersburg and invited two vocalists from the city. We also can invite someone from Moscow when we play there. But it is a rare occasion to hear some of our recorded songs live.
What are your plans for 2021?
We planned to record two or three songs till the end of 2020. I guess we won't perform live at the soonest of Spring 2021. Unfortunately, this is how it is now.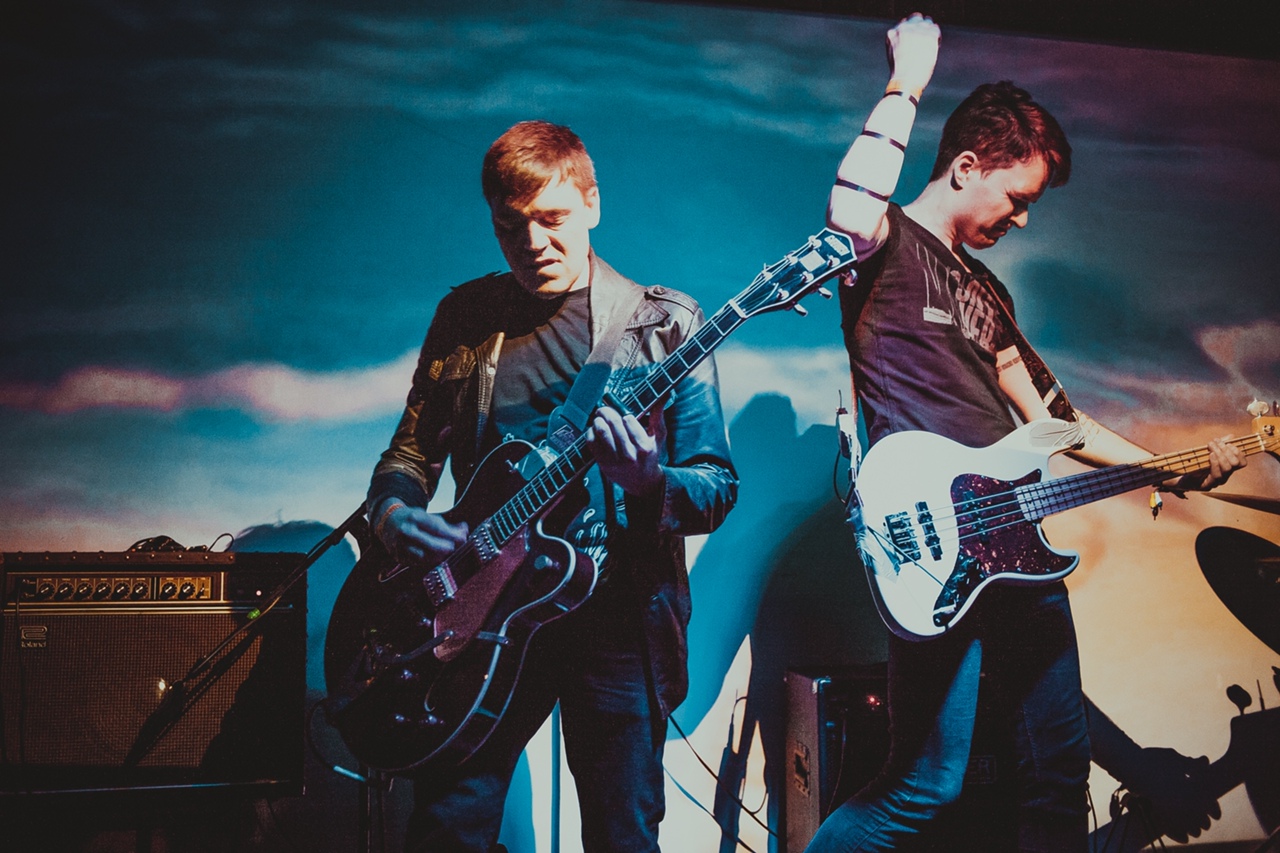 What's the philosophy behind the band? What can we expect from new recordings?
We don't limit ourselves with genres. All Rezina's music is an experiment. Our sound probably will be the same, because our musical taste and sound articulation have been formed already. But we move forward, evolve, try new stuff and hope that we'll be able to surprise both the audience and ourselves with an off-the-wall sound. Ilya Zinin
Aleksey Evdokimov
---
Rezina Facebook / Bandcamp / VK
[addicted label] Facebook / Instagram / Twitter / Bandcamp / YouTube /