Magic Brother & Mystic Sister | Interview
Magick Brother & Mystic Sister offer a sixties inspired journey through various of styles. Their self-titled debut full-length is a co-release between Athens' Sound Effect Records and Madrid's The John Colby Sect.
---
Eva Muntada: piano, synthesizers, organ, mellotron & vocals
Xavi Sandoval: bass & guitars
Marc Tena: drums & vocals
Maya Fernández: flute
"We make music for a utopian lifestyle"
What's the concept behind the formation of Magic Brother & Mystic Sister?
Xavier Sandoval: I feel we make music for a utopian lifestyle, perhaps the one we would like to have and although we try, reality and present is what it is. For this album we gathered four musicians with no other purpose than to improvise and play as freely as possible. Personally, I think music must contain something magical and evoke images, sensations, emotions … Trying to capture the atmospheres we imagine as best as possible and to tune in with that inspiration, is to use themes related to magic, or the world of dreams.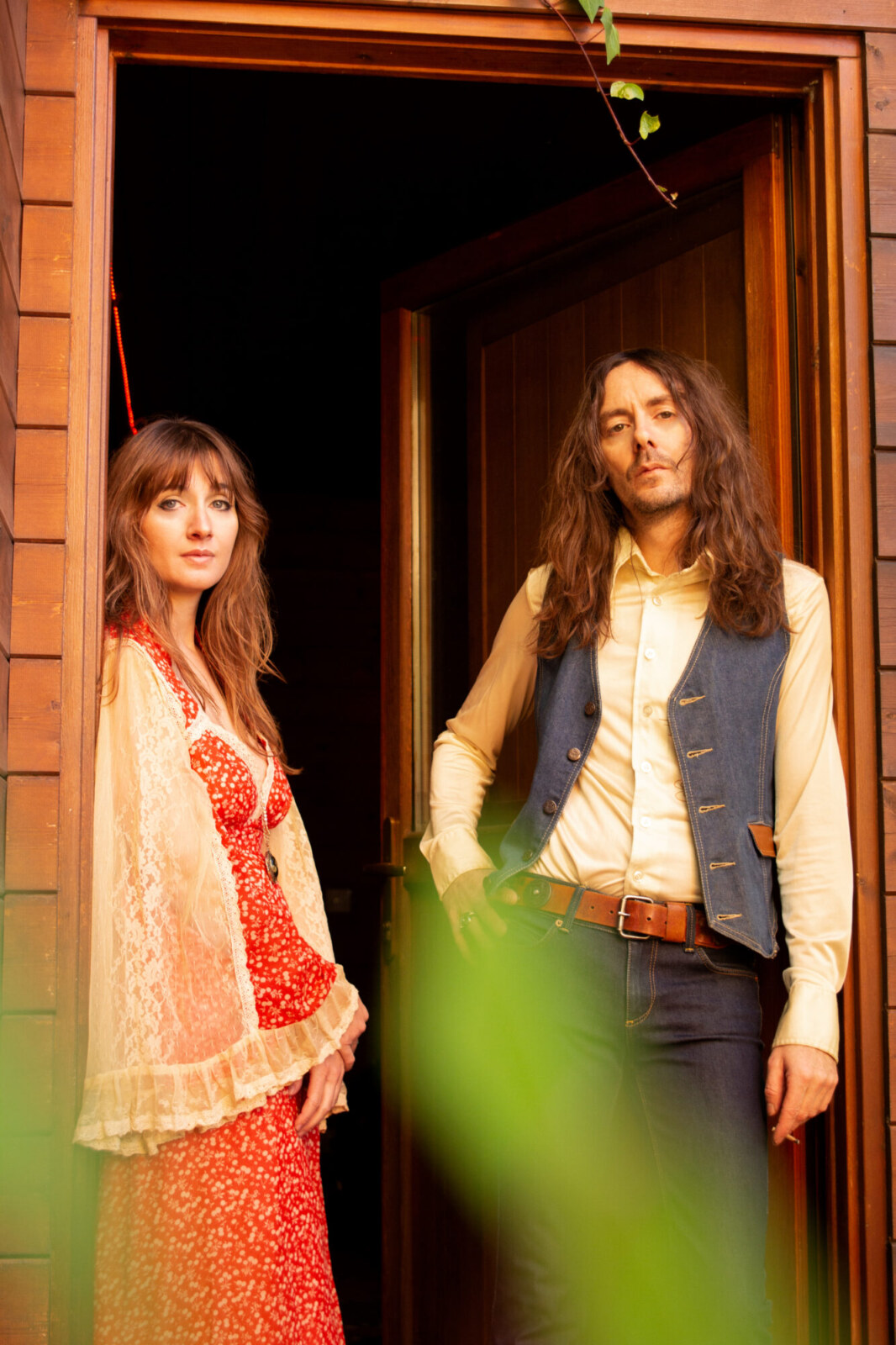 How would you describe your sound?
It's a peculiar sound due to the type of formation we have; bass, keyboard, flute and drums, only with guitars recorded later. Our sound is based mostly on the use of the mellotron and flute, but also the patterns of bass and drums and the dreamy voices. Perhaps this combination creates our sonority? In some themes, the synthesizer, piano or guitar arrangements have shaped each song providing a more cosmic sound in some songs, and more jazz or folk in others.
Would you like to talk a bit about your background?
When I was a child my parents listened to flamenco, and on long car trips they always listened to cassettes of Elvis Presley, Eddie Cochran, Chuck Berry et cetera. I knew them by heart and I loved them.
I'm self-taught. I started playing in high school, where I liked Led Zeppelin and Black Sabbath and so I started playing bass with a band of pupils older than me, experimenting with psychedelic rock, playing cover-versions of Hendrix, Cream, Steppenwolf et cetera. Then like everyone else we went through various groups, whether they were garage, pop, rock or psychedelia, until the era of techno and electronic music arrived, and I dedicated myself to studying and experimenting with ambient, cosmic music, krautrock, et cetera. I then spent a long spell collaborating in a music project for yoga and meditation playing the sitar.
In the end, we make music whenever possible for each moment in life has its soundtrack. Sometimes it depends on the circumstances and your environment, and in our case it's always from the underground and against the current.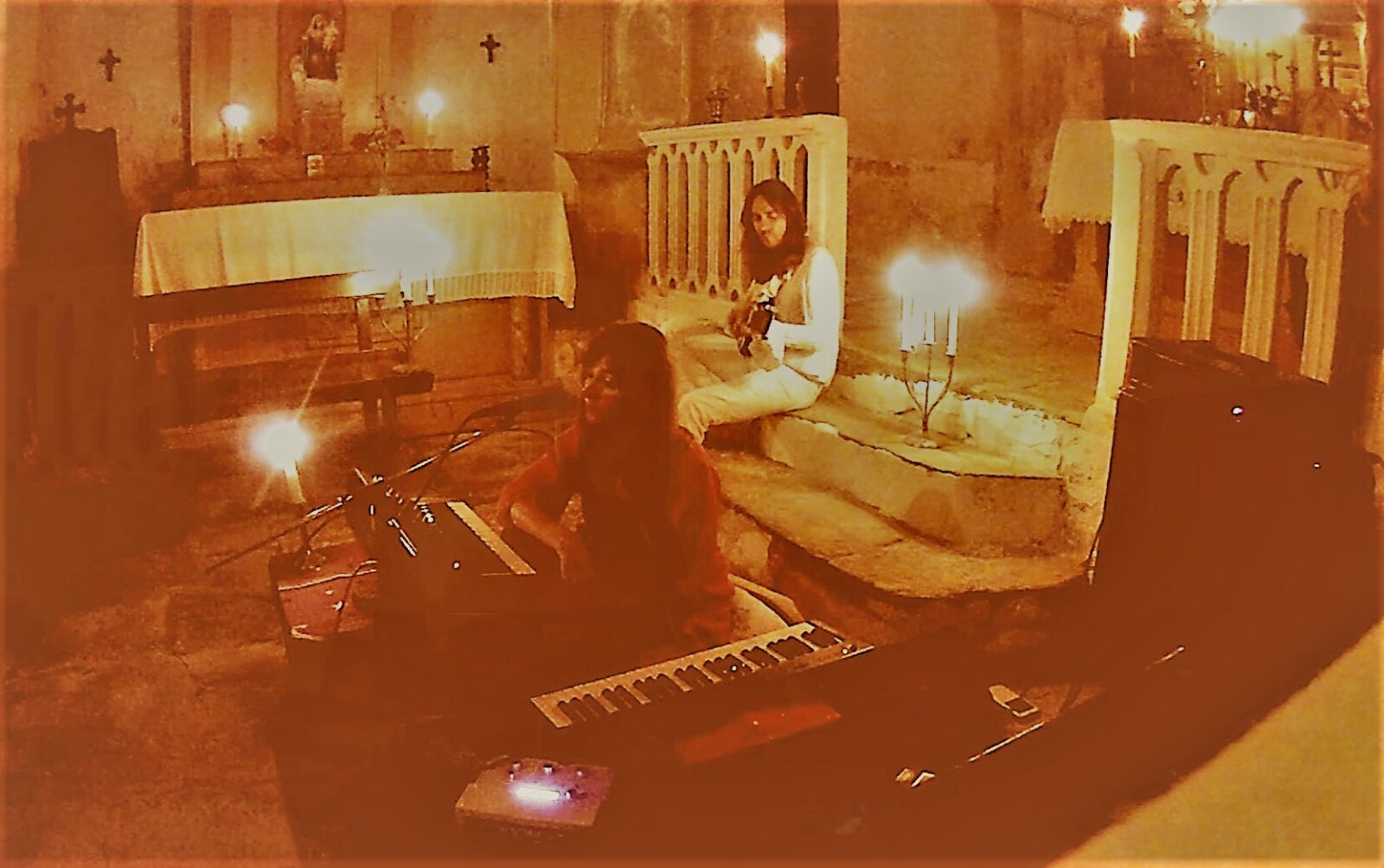 "The doors will always be open"
Are any of you involved in any other bands or do you have any active side-projects going on at this point?
Nowadays there are a lot of musicians who have several projects at the same time and perhaps it's quite common, but in my case, I do not believe too much in that. Life goes very fast; I have little time and I must make it compatible with my work. For me right now, it is difficult to indulge in multiple projects, and I believe in this one, so Eva and I are focused on it. I really admire other groups that make very interesting music and it would be great to collaborate with them, but it is difficult, who knows maybe in the future. Although I believe that MB & MS could be an "open project" for musicians who want to collaborate, it is a matter of connecting, creativity and energy. The doors will always be open.
Can you share some further details how your latest album was recorded?
The album was conceived by taking music from suggestive images, like an imaginary soundtrack we wanted to convey a cinematic and mysterious atmosphere. Although it's a long story, each song has its moment, its place and represents something. It was a long process and some songs were left off the record.
The album was recorded in our home studio, Cosmik Lodge, but some aspects were recorded in Sol de Sants Studio where Marc was working – utilising a mix of new and vintage gear. Normally we record bass, drums and keyboards at the same time, then we add flute, more keyboards, guitars, percussions etc. The first song we recorded was 'Les Vampires' where I made a script from which we recorded the different parts. Some songs were recorded on an inspirational night, and in others there were false-starts and took months to complete. We had several bases on which we had worked for a while, and then we would compose the rest.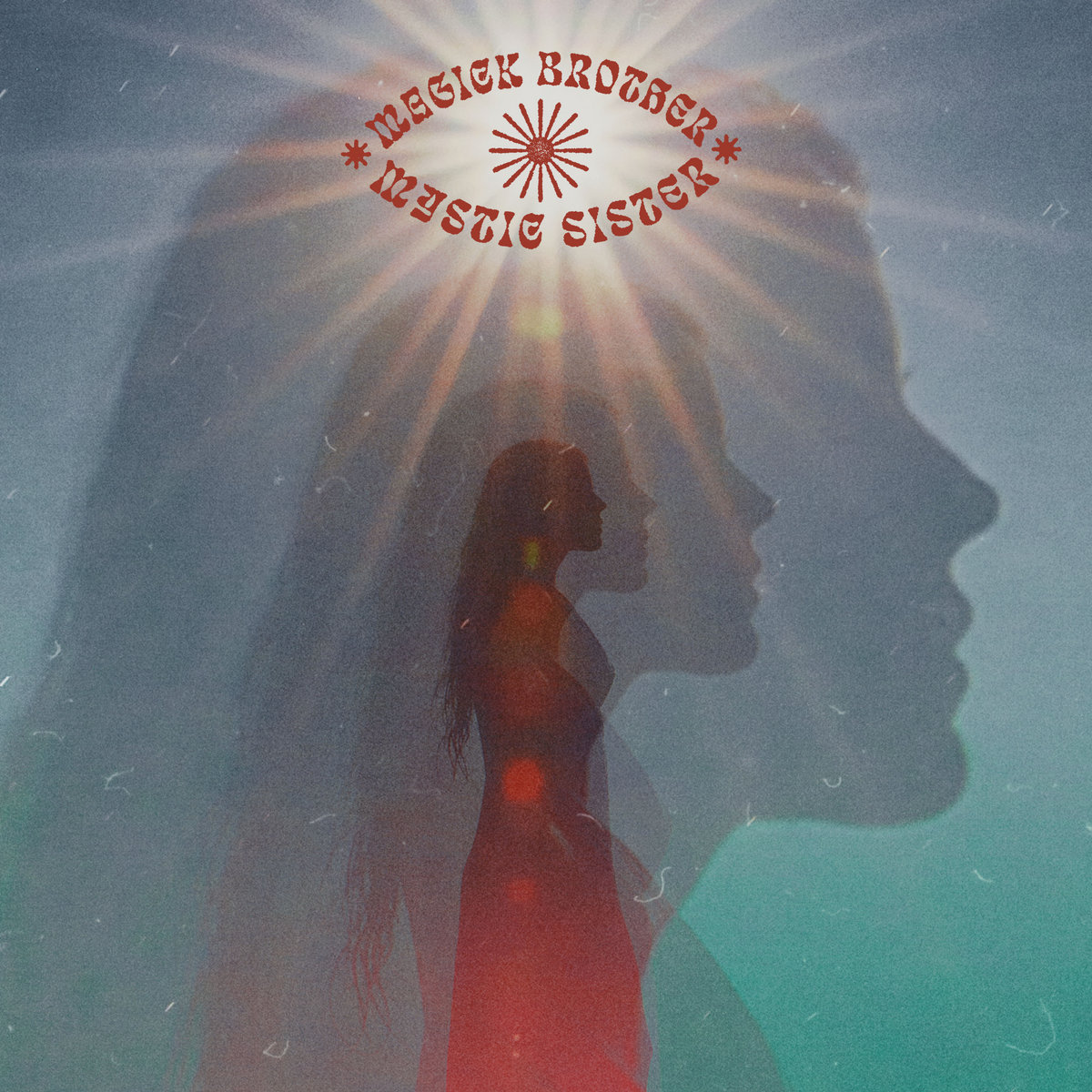 I think the cover by Bruno Penabranca (which we love) conveys that idea of how other sensory perceptions appear from a main image that arise in a creative feminine way.
How do you usually approach music making?
It depends on the song or the epoch. For this album, some songs have been created from the bass lines that we have tested in rehearsals, finding ideas that appear. Luckily some were recorded and in other sessions they were lost in the smoke of experimentation and the ambience. In our case, improvisation has been very important not only to let ourselves go, but also to get to know each other musically and to see which territories were most favourable for the individual – which patterns did we feel comfortable to investigate, deepen, study etc. Some songs are 7/4, 11/4 beats in which we have become used to building melodies. We have been testing different scales.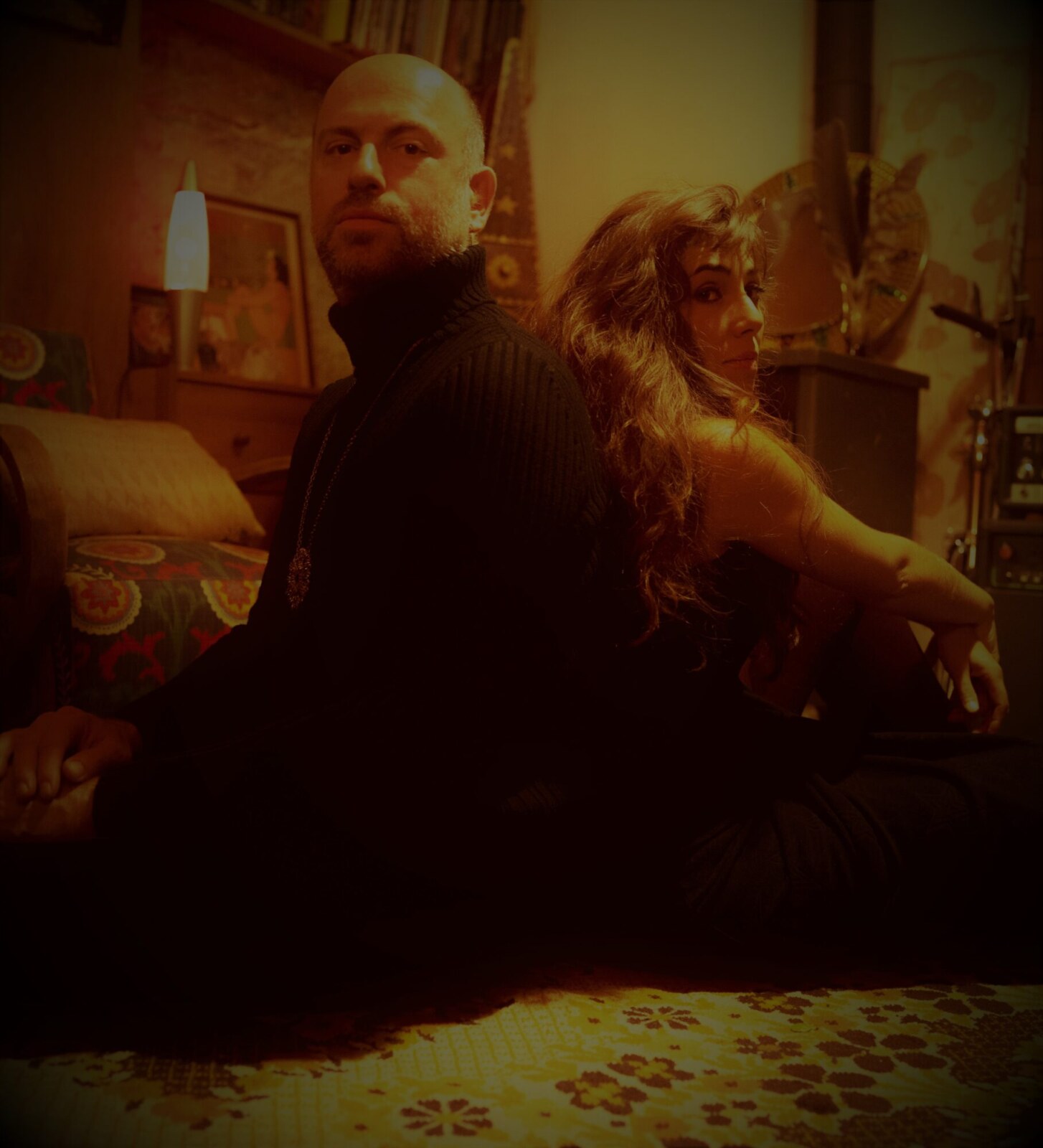 Although in many of the songs the improvisation or the "magic of the moment" has been the starting point, in others many of the important details are calculated and measured and we try to convey that all the sounds, every note has a reason to be there whilst maintaining a criterion and respecting some patterns, be it folk, progressive rock or the style we were approaching.
How pleased were you with the sound of the album?
I think we have achieved a good sound considering the means we have used, and for my part I would continue to change things and improve to infinity, but in the end, we have to say "enough". The sensation of the listener matters and there comes a time when the musician himself stops being objective in terms of sound. From this aspect the views of many listeners have helped a lot, the comments have been positive in this regard.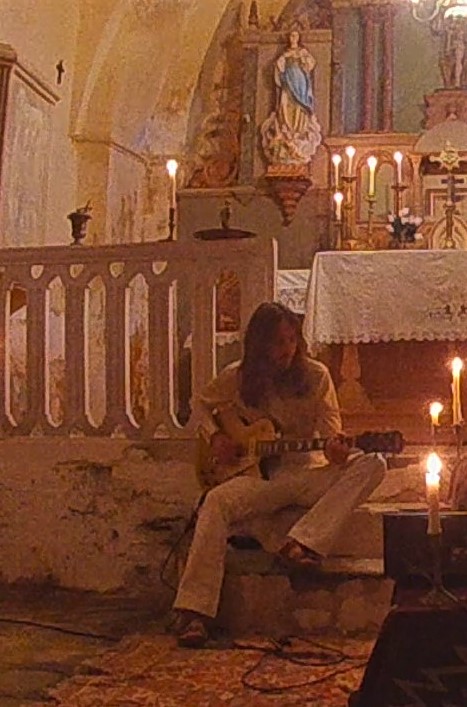 What are some future plans?
The current situation has conditioned so much, since we have not been able to present the album as we would have liked, the situation with the live show, of the venues et cetera. So in some way the impulse of social networks has replaced the accepted style of promoting, and we greatly appreciate all the comments that have come to us from many parts of the world. The album sold very quickly, in the midst of this pandemic, so thanks again to those who have supported us and the positive reception that this album has had at such a difficult time. This month [December] the second edition of the album will be available. As it continues to be difficult to think about concerts, we have focused on continuing to compose, so during confinement Eva and I took up an old project that revolves around Tarot cards where we explore other dimensions – shorter songs but with our same psychedelic vision, to put it simply…
Let's end this interview with some of your favourite albums. Have you found something new lately you would like to recommend to our readers?
Obviously, this is the most difficult question of the interview, haha. There would be countless bands and albums that I would list. I will say that obviously, we have a weakness for the music of the late 60s, Electronic music of the early 70's, British Psychedelia, Canterbury sound groups, Soundtracks, Folk, Hard Rock, classical music, jazz …
In each era I have had many transcendent albums that have marked the moment that I was living and among some that I can cite a group that really opened my mind many moons ago would be especially Popol Vuh, 'Aguirre' to choose one of their albums.
Another album that marked me was 'Zodiac' by Mort Garson. Also Gong's 'Angel's Egg' and Ananda Shankar's 1970 release. 'S.F. Sorrow' by The Pretty Things, as an initiatory album.
Thank you. Last word is yours.
Thank you very much for the interview, we really appreciate the work you do on It's Psychedelic Baby Magazine.
We hope that 2021 will mean a change of mentality after this pandemic and will bring much health, love and magic to everyone! Xavier Sandoval
Klemen Breznikar
---
Magic Brother & Mystic Sister Facebook / Instagram / Bandcamp / YouTube
The John Colby Sect Official Website / Facebook / Instagram / Twitter / Bandcamp / YouTube
Sound Effect Records Official Website / Facebook