Crystal Syphon – 'Family Evil'/'Elephant Ball' (Gear Fab Records 2021)
Unless you were going to gigs around the San Francisco Bay Area back in the late sixties, you would probably have no clue who Crystal Syphon was. During the time they were together, the Merced band never released any music. But several years ago, the Roaratorio label reissued a bunch of stuff they recorded that had been gathering dust in the vaults the past few decades. A pair of albums – 'Family Evil' and 'Elephant Ball' – were pressed, revealing Crystal Syphon to be one of the era's best kept secrets.
---
Due to popular demand, Gear Fab Records has resurrected both Crystal Syphon albums as a double CD package. Comprised of material cut between 1967 and 1969, 'Family Evil'/'Elephant Ball' is so freaking good that you will shake your head and wonder how these guys slipped through the cracks. Although working in the same adventurous context as neighboring peers like the Grateful Dead, Quicksilver Messenger Service, Jefferson Airplane and Country Joe and the Fish, Crystal Syphon advanced beyond mere emulation. Solid songwriting instincts and wildly imaginative playing provided the band with the proper tools to parent their own strong identity.
"Hard-hitting trip of acid-baked ecstasy"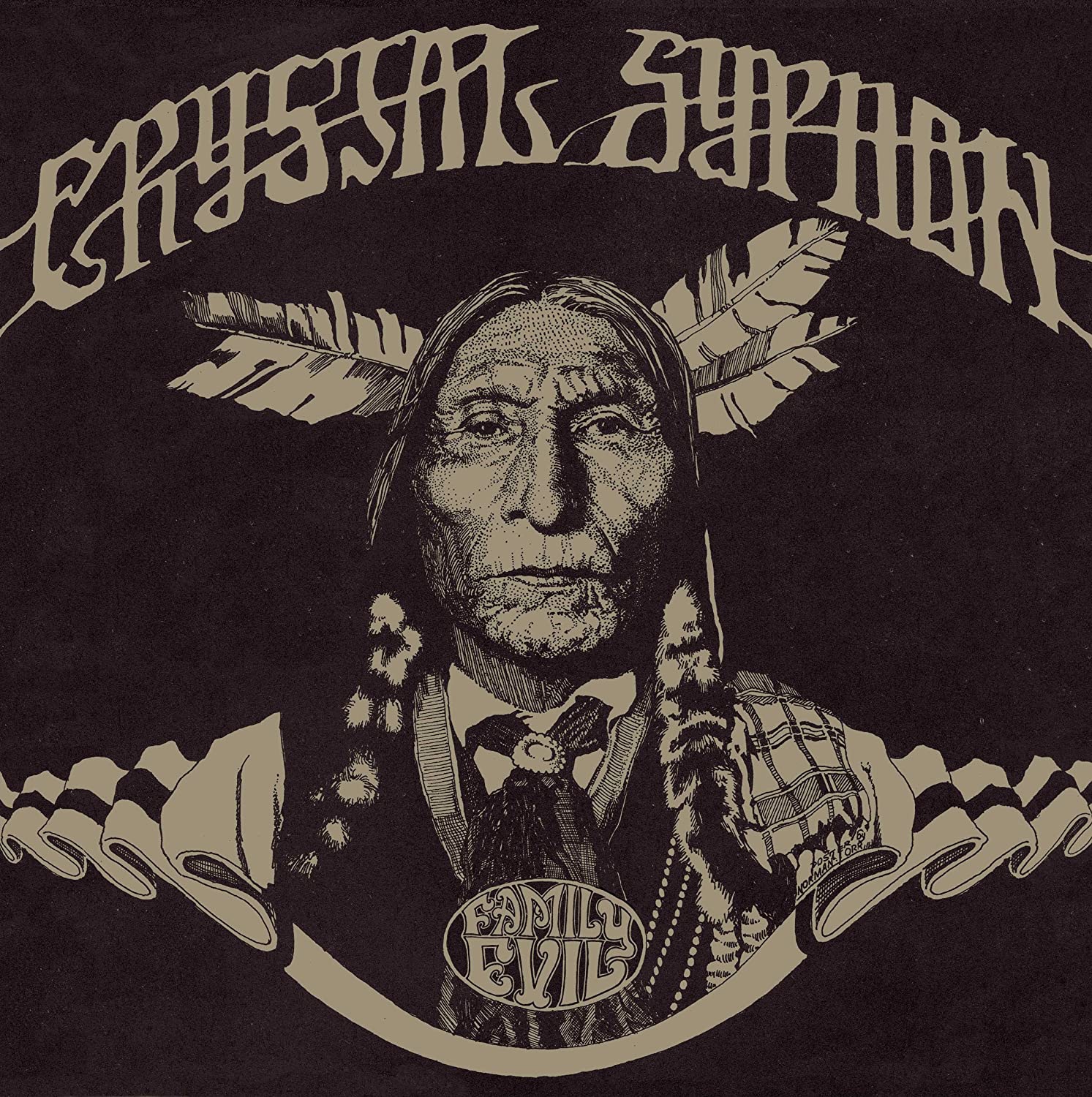 Juggling soft and airy patterns with tough and tipsy jams, 'Family Evil'/'Elephant Ball' adds up to a phenomenal presentation of rural psychedelic rock. Crystal Syphon's flair for experimentation, which rested largely on a synthesis of shifting and drifting tempos and unusual melodic movements is simply breathtaking. Atmospheric vocals, expressing a determined intensity further shaped the band's complexion.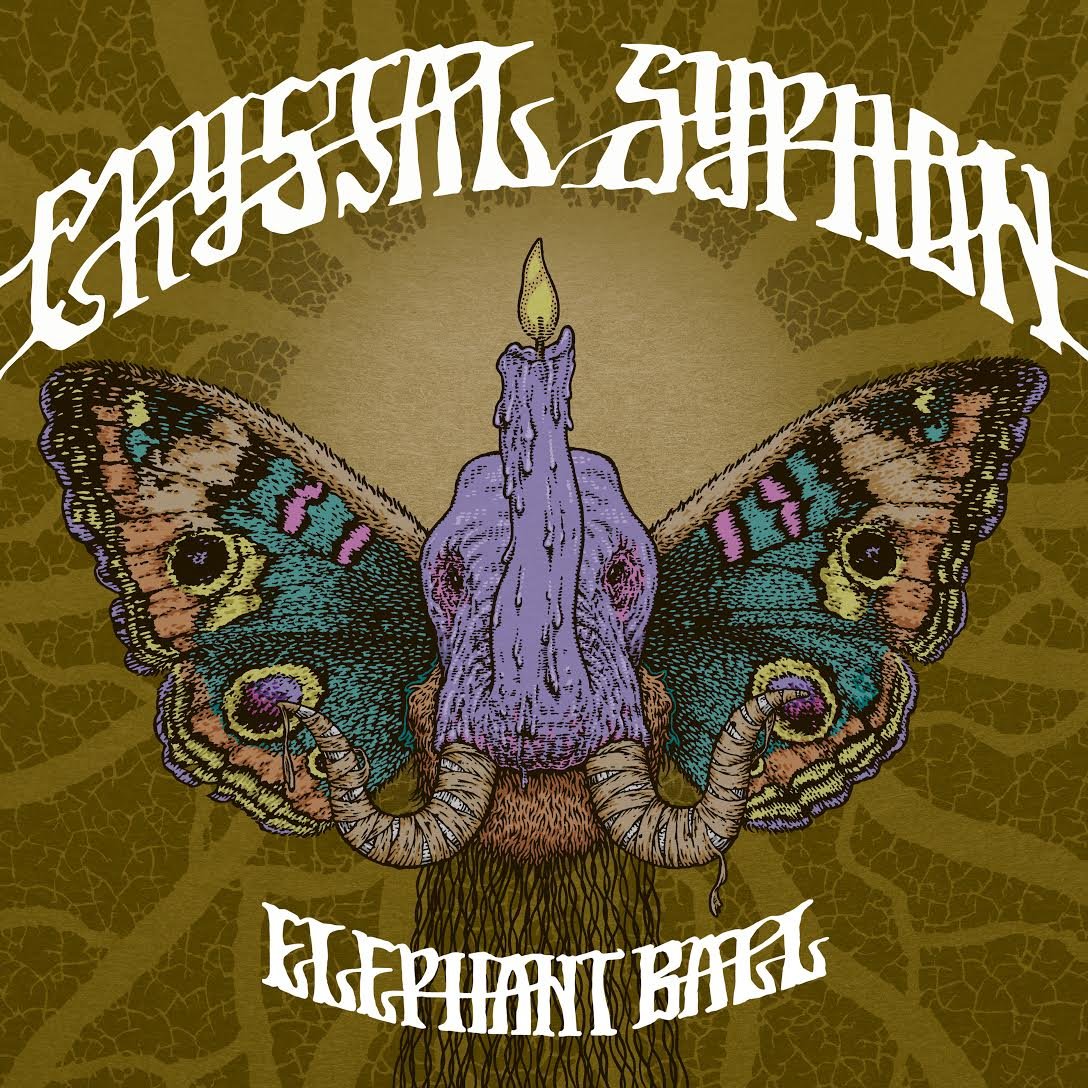 Sparked by spooky organ passages, 'Jose & Fuzzy' soon turns into a hard-hitting trip of acid-baked ecstasy before changing course again and melting into waves of mellowness. 'Elephant Ball' is a spellbinding instrumental dominated by the intoxicating interweaving of hypnotic keyboard and guitar notes, while 'Have More Of Everything' buzzes with brain-bending riffs, and 'Paradise' shimmers and swirls with psychedelic beauty, supported by a cast of feathery harmonies. On 'Winter Is Cold', Crystal Syphon crank the volume and power, resulting in a rocking ride of piercing bluesy guitar licks and penetrating rhythms.
The collection also contains a selection of tracks taped live at the Fillmore West in San Francisco, such as the jazz flavored 'There Is A Light There' and the high energy gospel styled folk rock of 'Don't Fall Brother'. Clocking in at over an hour and a half in length, 'Family Evil'/'Elephant Ball' is required listening for fans of the freewheeling West Coast sounds of the sixties. Had these awesome songs been publicly available when they were originally produced, there is no question Crystal Syphon would have attained worldwide recognition.
Beverly Paterson
---
Crystal Syphon – 'Family Evil'/'Elephant Ball' (Gear Fab Records 2021)