'Watching The World Burn Again' by Bee Appleseed
Exclusive stream of 'Watching The World Burn Again' by Bee Appleseed feat. Dirty Whips & Nora Keyes.
---
Dirty Whips is a legendary band and as the legend goes, they made this debut album 'Rock And Roll Propaganda' at Hillstreet in the village of Lindesberg, Sweden in May 2014 at the invitation of their friend Christer Pilblad after which time both principal songwriter Bee Appleseed and the album itself got lost. Some say they were separated by a series of portals leading them to alternate dimensions. Some say the album was ahead of its time anyway. Come to think of it, perhaps simply "lost" is the best way to describe it. The whole thing came to life during Bee's European wandering years during which time he met Sascha Neubert (lead guitar) and Guillaume Ohz (keys) hitchhiking, riding trains, and Couchsurfing across the continent.
In 2013 after being away from Bee's Oregon homeland for about a year, high school and middle school childhood best friend from Boy Scouts and beyond Daniel McIntire (drums/backing vocals) got in touch to expand Bee's endless self-organized international tour into a two-piece band. Out of equal desire to reunite with an old friend and curiosity of how he would manage to travel with drums, Bee agreed and the two spent seven months performing DIY shows across Europe and South America, which lead to linking up with fellow Portlander Ali Muhareb (bass/backing vocals) for three weeks of practicing with everyone in Leipzig, Germany and a month of Swedish village life where Guillaume hitchhiked all the way from Bordeaux. However, upon the conclusion of this time, the record remained unfinished to the degree of desired artistic satisfaction required to put such a quality album out into the world. They played one more show in Stockholm (filmed by a camera crew on YouTube) before going their separate ways. The band briefly reunited in Portland for a few months in the Fall of 2015 with Daniel and Ali and new guitarist Jesse Suihkonen upon Bee's return from three years of travels as they had nine months before when Bee was back for a visit, but then disbanded again at the end of the year.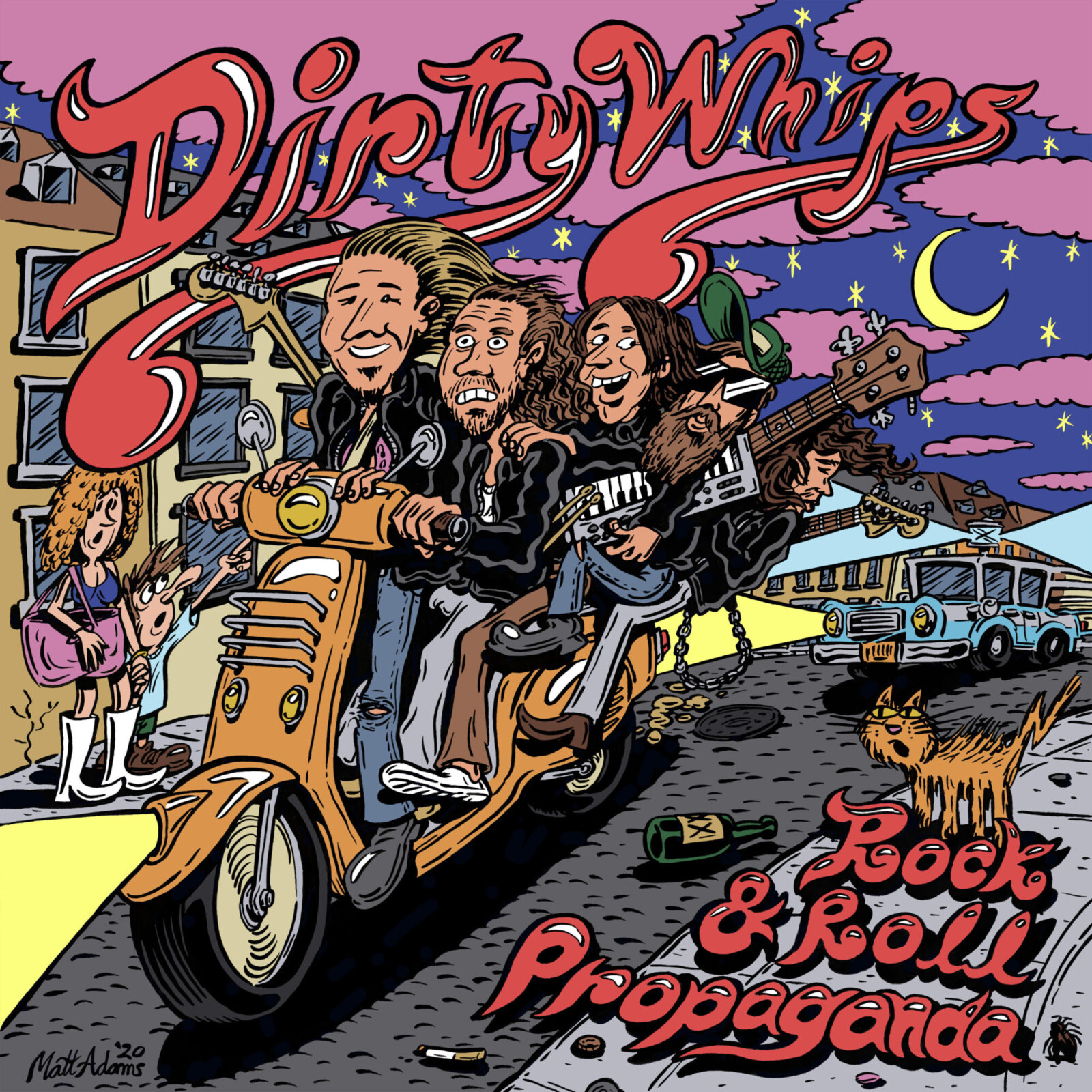 Several attempts had been made to finish the record, crashing several computers in the process. Even a solo journey to the Swedish studio was made by Bee while on tour in 2018, but it wasn't until the long experience of quarantine that the album would get another month of focused attention to add a number of things including Blobbie Kirkhuff on the Soma Pipe, Nora Keyes (Fancy Space People/The Centimeters) on backing vocals for a song, and for Bee to redo all his vocals again. Fortunately for the listener, just as the world has only become more hungry for rock and roll in the years that have passed, Bee's voice has only gotten better with time. Now with the help of Matt Adams (The Blank Tapes) who did the album art design based on a true encounter with the Polizei and the help of Andrew Endres who finished Bee's mix and mastered the whole thing, this lost album has finally been found again. Enjoy the journey, friends. This full-length 11-song continuous medley debut LP is sure to have you wanting more 'Rock And Roll Propaganda' for all your friends and family.
---
Bee Appleseed Official Website / Facebook / Instagram / YouTube / Bandcamp / Spotify