Brinsley Schwarz | Interview
Remembered for their iconic performances and breaking ground in forging the foundations of London's pub- rock scene, the Brinsleys brewed up a storm across the capital and the music world throughout the early 70s, with opening slots for the likes of Paul McCartney.
---
Since disbanding in the mid 70s, the band members went on to embrace varying facets of artistic output, with Nick Lowe going on to international solo success releasing hits including 'Cruel to Be Kind', a leftover from the Brinsley days. Fans will recall Brinsley's distinctive talents on display from the early years with the Brinsley's and performances with Ducks Deluxe, the six years with Graham Parker and the Rumour and nine years as Graham's sideman guitarist and sometime record producer. Now in his 6th decade in the music industry, Brinsley's next creative delivery will be 2021's long-player, 'Tangled'.
"Ideas seem to just occur"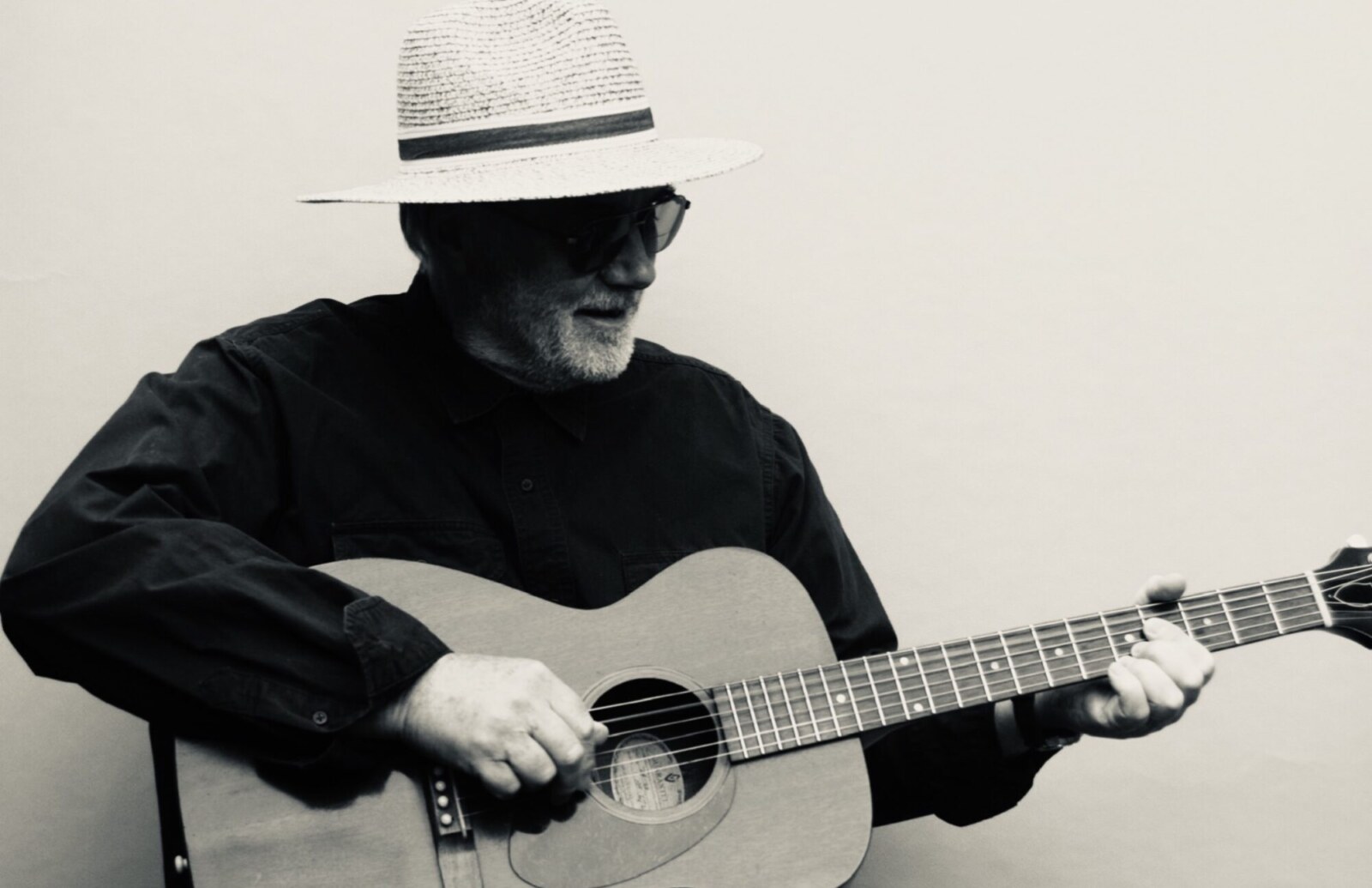 It's really nice to have you. How are you coping with the current world situation as a longtime musician and what is your prediction for the music industry?
Brinsley Schwarz: It's a pleasure, thanks for your interest.
Well obviously Covid 19 is taking its toll, although climate change and environmental damage are truly serious problems for the planet. Covid has brought much in the entertainment business to a halt, which has been depressing for all of us, but the number of ways that musicians have found to play alone and together has been very encouraging. I think it's shown us all how important music is, to our wellbeing and our happiness.
You recently announced a brand new album 'Tangled'. What's the story behind it?
After writing some of the songs on the three Rumour albums released in the late '70's, early '80's, my songwriting pretty much took time out for a decade or two. At some point, though, I found the Steely Dan album 'Two Against Nature' which quickly became the only thing I listened to ….while I worked modifying and designing guitar amp circuits in my workshop at the bottom of the garden…for a while I could barely listen to anything else…
Then suddenly, and very unexpectedly, I finished a song I'd started writing (and got stuck half way through) 15 years before. And once I'd started, I couldn't seem to stop. I didn't have any plans for my songs, couldn't see a scenario where I'd be able to record, until Graham Parker and the Rumour reformed ten years ago. Inspired by the immense fun and emotion, playing and recording with the band again, I started to think that I might be able to record a song or two. Then, at our reunion gig at the Shepherds Bush Empire, I ran into James (Hallawell) who had played with Graham and me in the late '80's, he invited me down to his studio. I went and we recorded 'Seal It With A Kiss', (which is on 'Unexpected'). It all went really well so we carried on, thinking of a mini album, that grew into an album and more. We just carried on recording.
Because of how the touring was going, I couldn't really "release" my first album 'Unexpected' in the normal way. So 'Tangled' just evolved out of 'Unexpected' as I carried on recording. This time I'm with a record company, 'Fretsore Records', and releasing a single 'Storm in the Hills' before the album comes out next year.
How do you usually approach songwriting?
Well I don't really approach songwriting at all. Ideas seem to just occur (or not of course) from all sorts of places, things someone says, things you see happening, politics, films, tv, books or just plain made up things, thinking about how you'd feel in a particular situation, and sometimes you get a song. I think that's how most of us have been doing it for decades.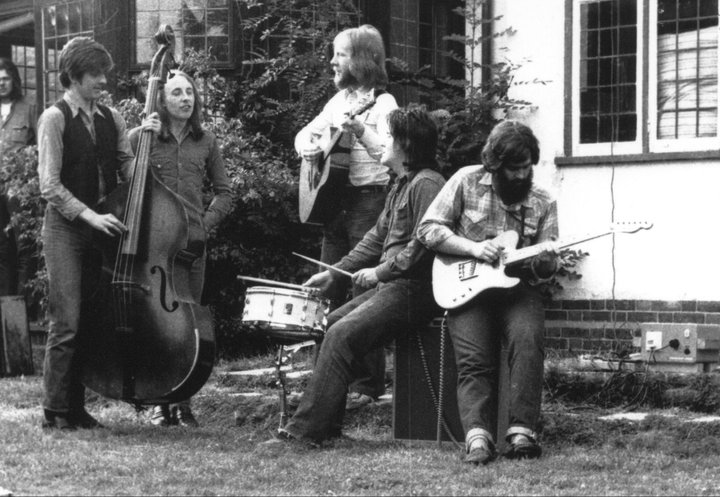 You're mostly well known as a musician playing and exchanging notes with other fellow band members. 'Tangled' is your second solo album. How would you compare your solo input to being in a band?
Well about a hundred differences just sprung to mind. I guess for every upside to being solo there's a downside, and the same with being in a band. Playing in a band can be inspiring, being solo can mean you can do what you like. But unless you can play all the instruments yourself, you are going to rely on input and get inspiration from other musicians, which is one of the wonderful things about music.
I would really appreciate it if we could discuss the early years so let's begin with Kippington Lodge. What inspired you to become a guitarist and how did the Kippington Lodge form?
I was 13, dreaming of being a footballer, when I heard 'Apache' by The Shadows for the first time, three minutes later I wanted to be a guitarist. Hank Marvin still is a big influence and one of my favourite guitar players.
When I left school, a local bass player asked me to join his band, I did, people left and others joined, the band became Kippington Lodge, then The Brinsley Schwarz Band (not my idea) then Brinsley Schwarz and finally The Brinsleys….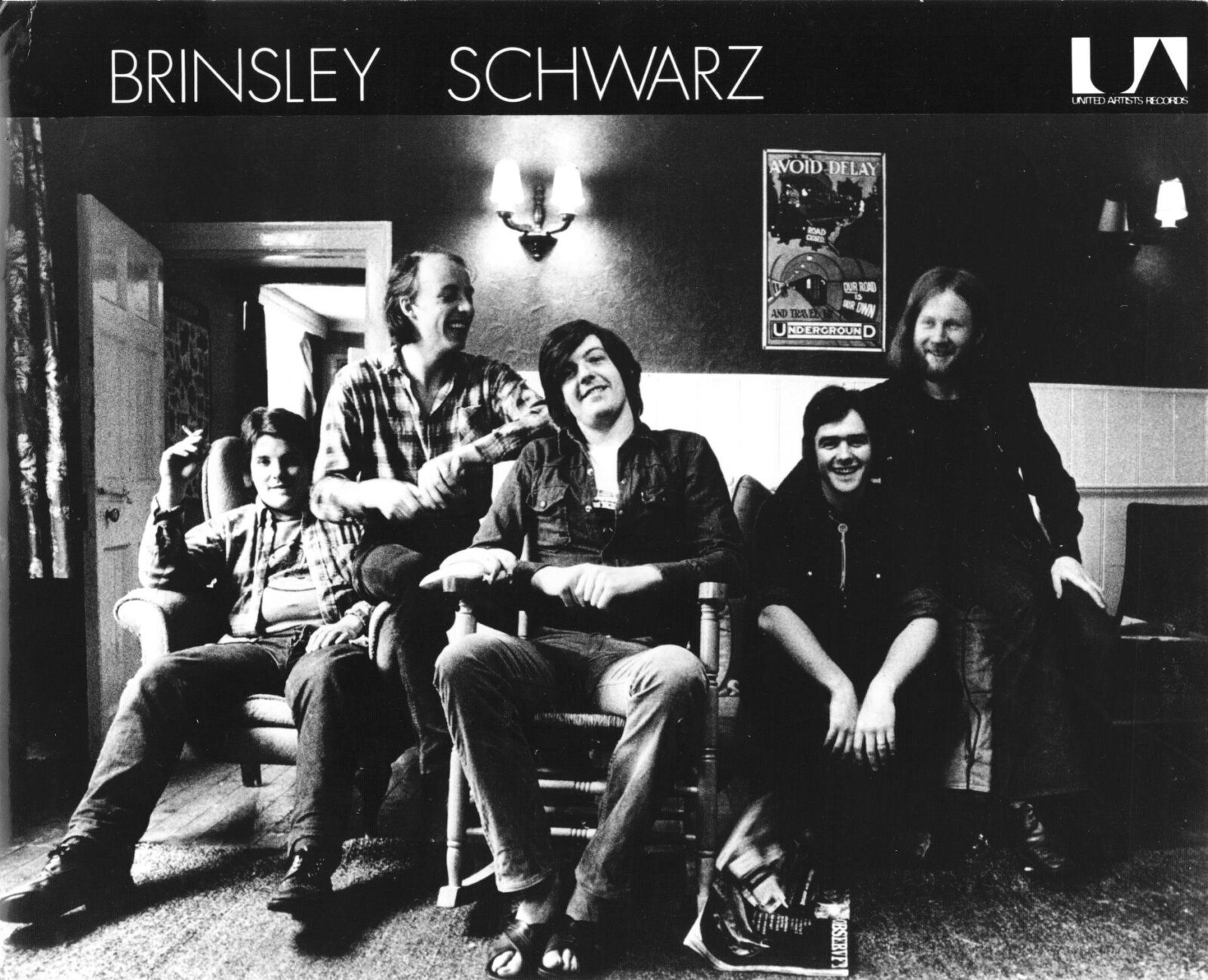 How would you describe the scene back in the sixties in the UK?
Well there's a lot of books out there…. it was exiting, scary, changed the world, The Beatles, Clapton, Hendrix, Ali, Kennedy, One Giant Leap…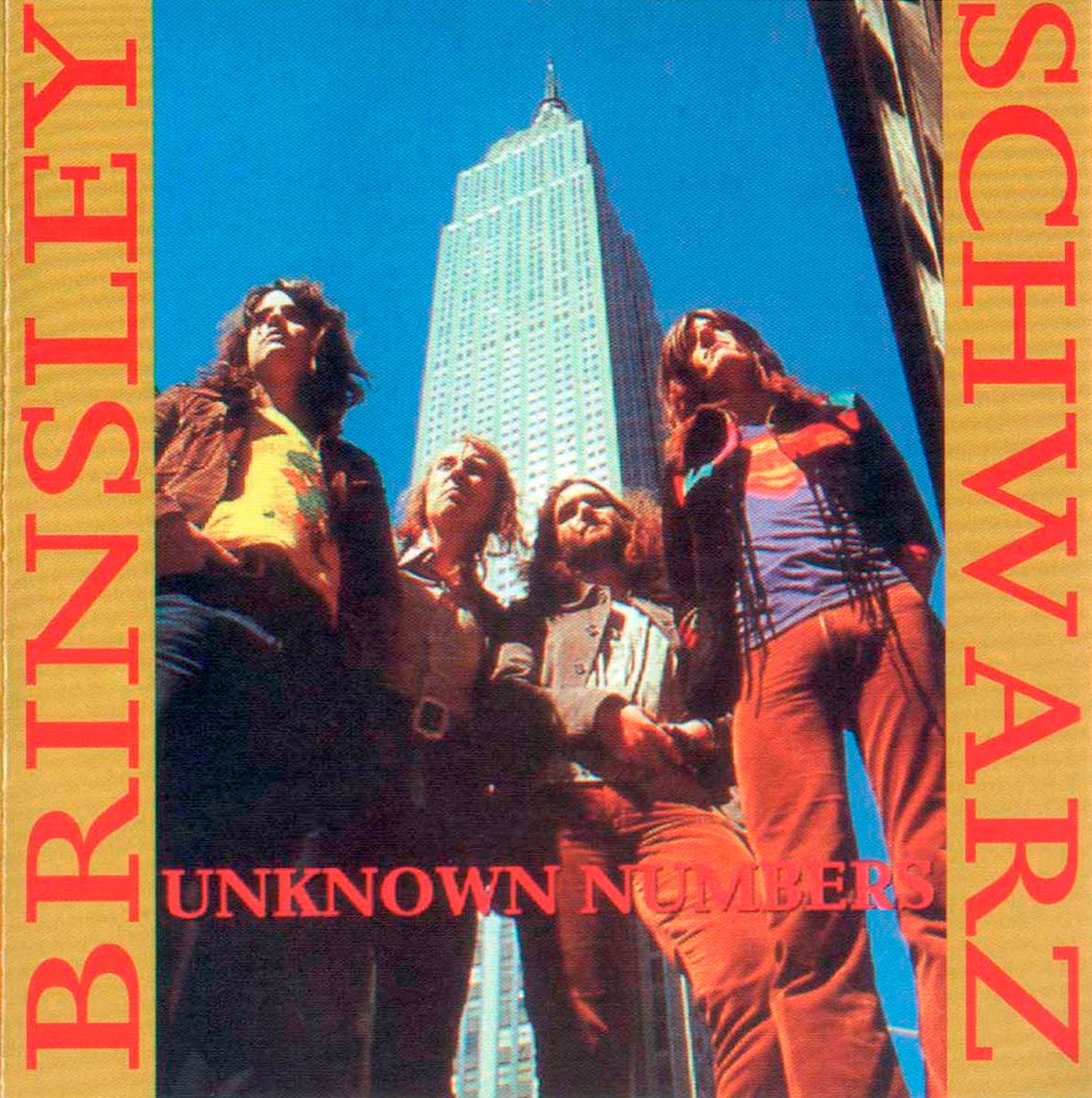 In 1970 your debut was released. What's the story behind it?
We had a great time making it, sometimes in the studio for 24 or more hours, then we went to New York, played at the Fillmore East, four shows supporting Van Morrison, he was fabulous, we came home, moved into a house together and started practising….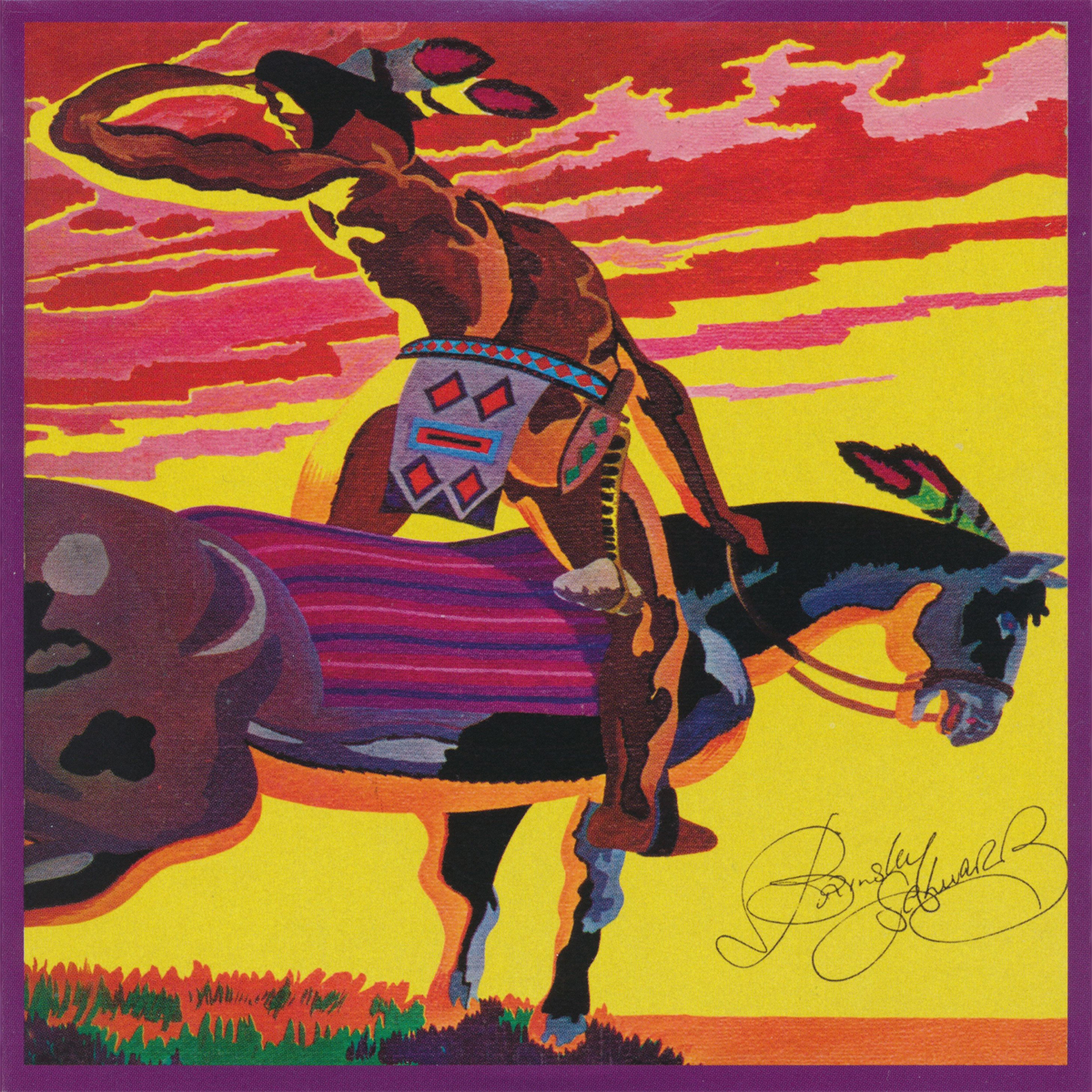 Your second album, 'Despite It All' received a bit more publicity, but the sound changed quite a bit.
Some of that publicity was due to what happened at the Fillmore East. But even before that, we'd heard Crosby, Stills and Nash and, more importantly, The Band and we were already changing. 'Despite It All' resulted from that change, both musically and in our attitude towards playing and the industry.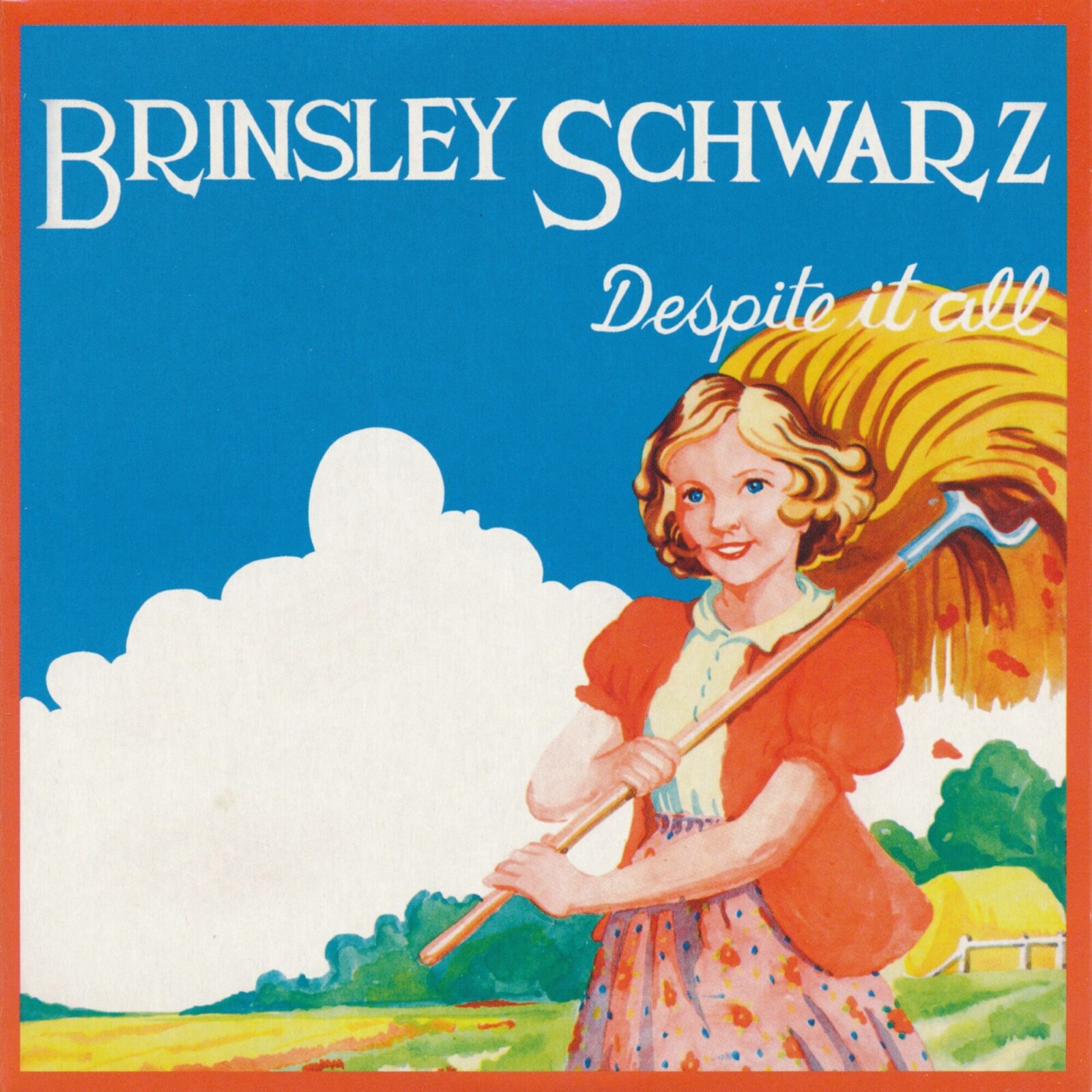 How about 'Silver Pistol' and 'Nervous on the Road'?
This will be sketchy, it's nearly 50 years ago…we recorded 'Silver Pistol' in the house. It was a lovely summer so we recorded a track 'Egypt' in the garden. Our neighbours came to the garden fence to see what was going on, our two dogs upped and ran straight through the band, barking. A big wasp landed on my left hand a few seconds in, it stayed there most of the take.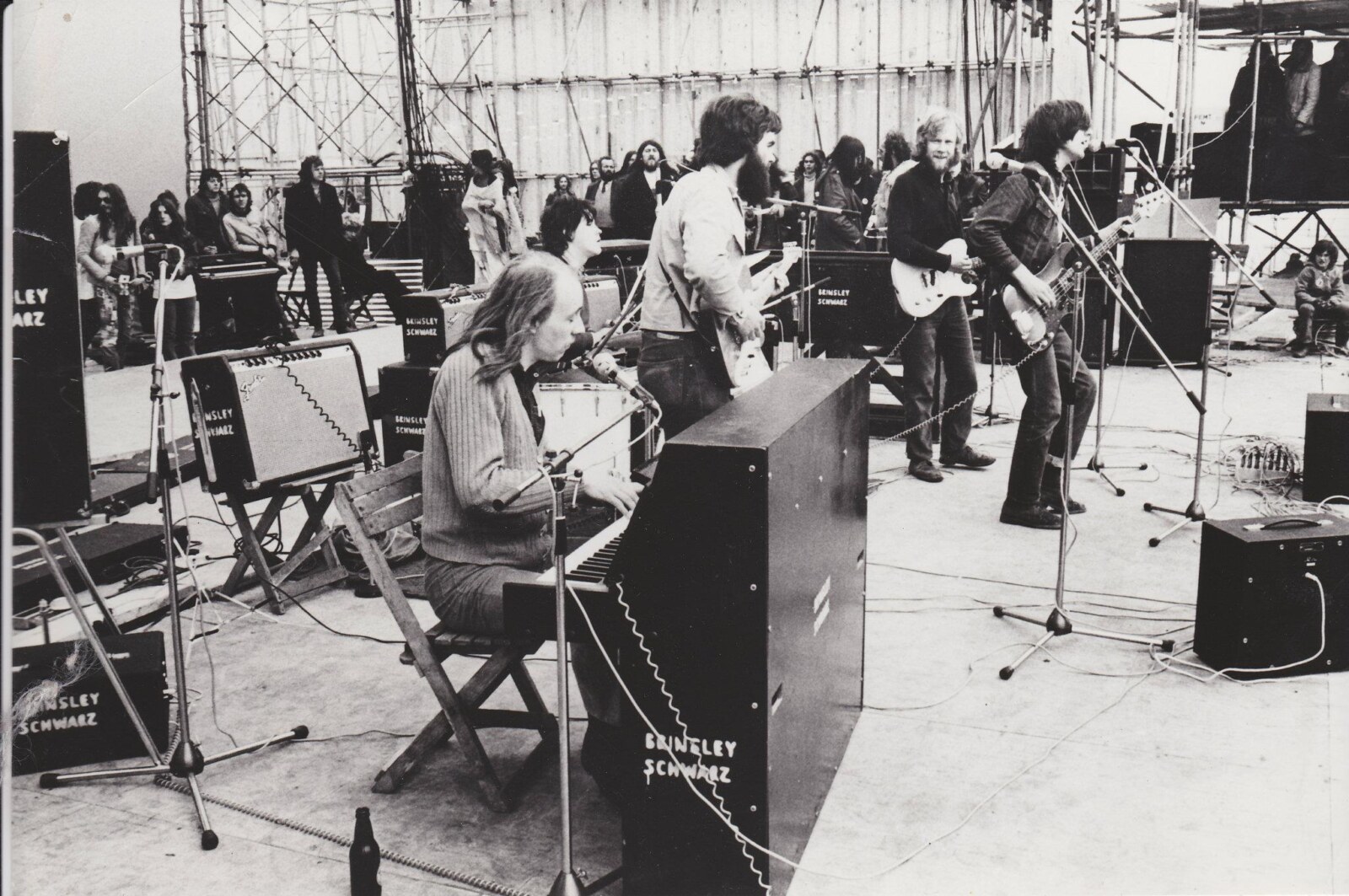 We were listening to New Orleans music, Dr. John (did a gig with him), Allen Tousaint, and RnB (which was not what it is now), James Brown, Motown and lots of varied stuff and we were playing in pubs. We supported Wings on their first UK tour.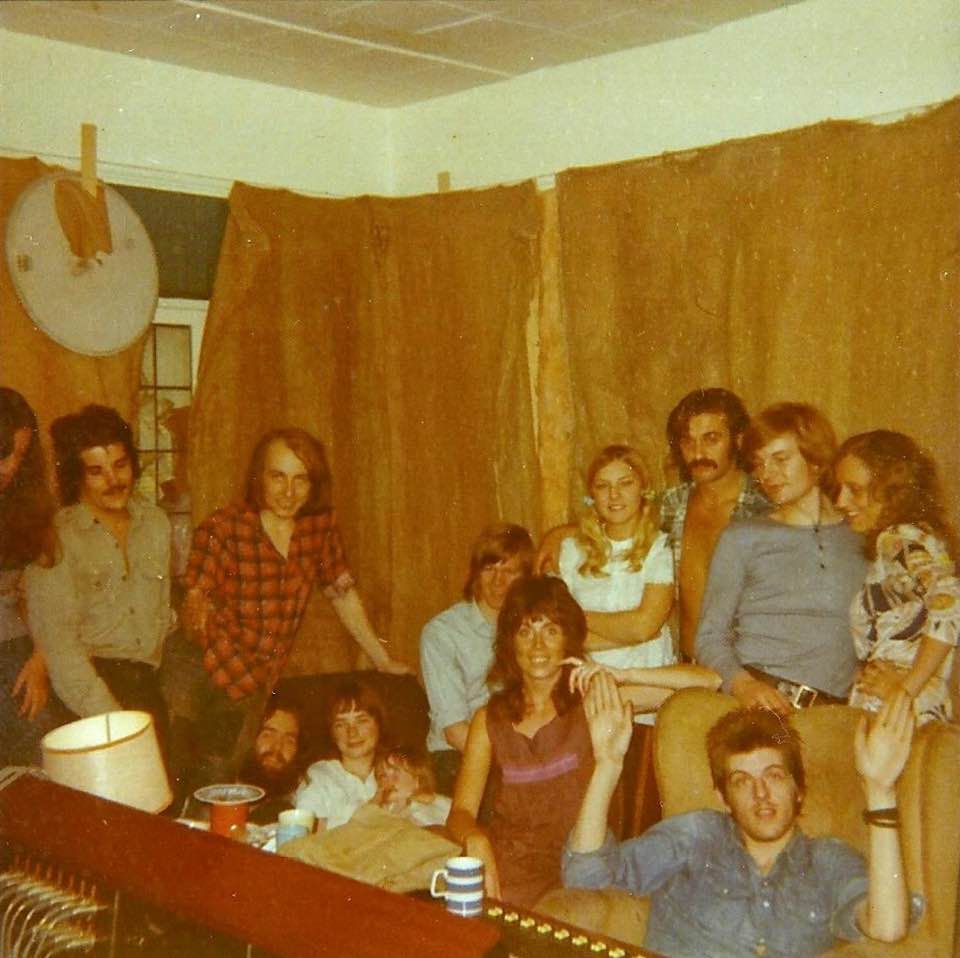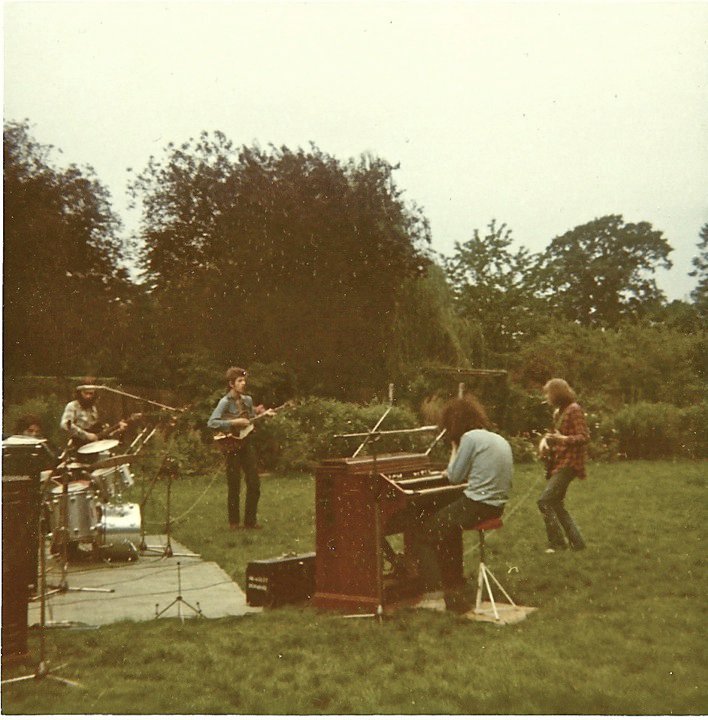 We did a disastrous tour of Germany, the audiences thought that because we had little amps, sang songs and didn't play endless solos, we were a pop band, almost beyond contempt, at one gig they threw fruit at us.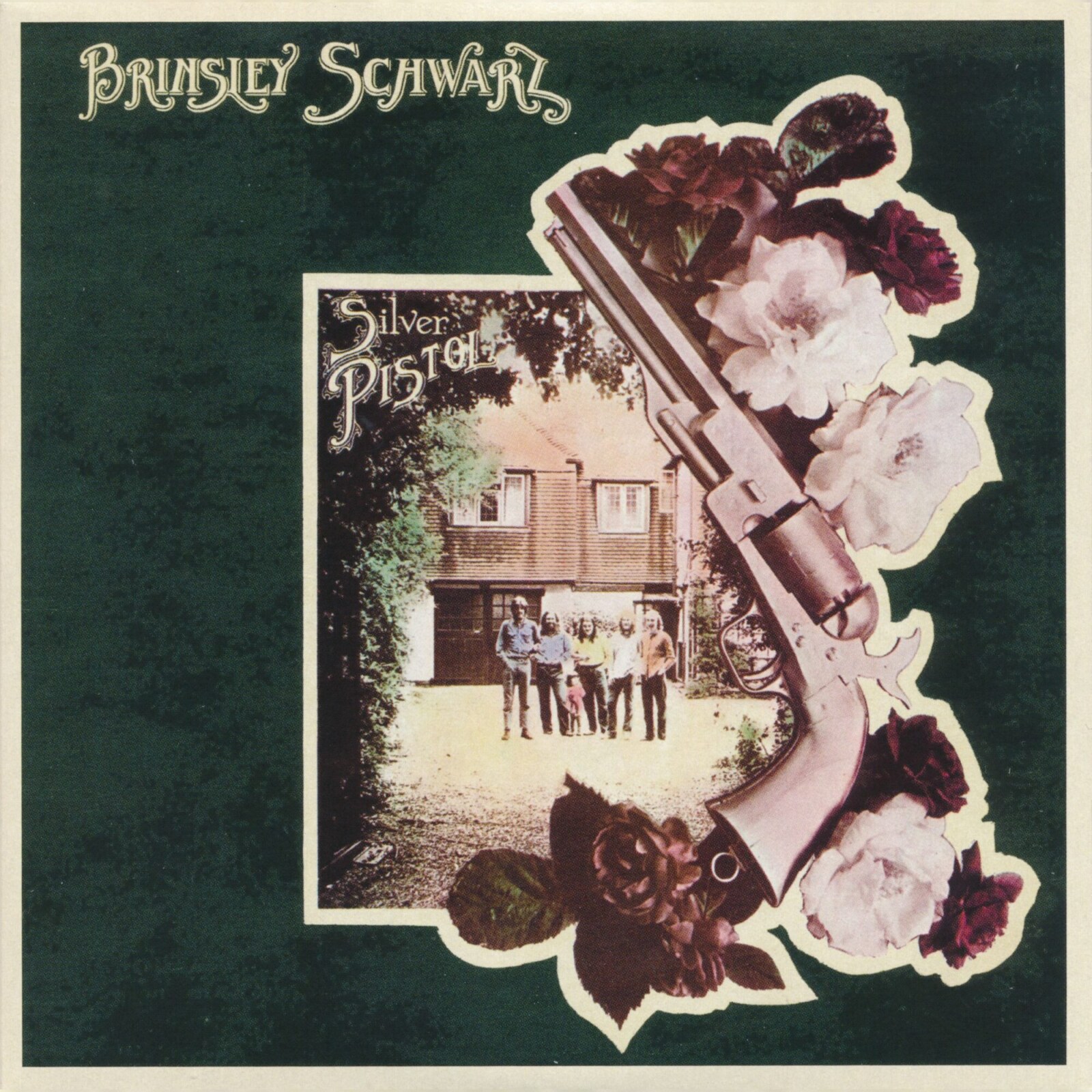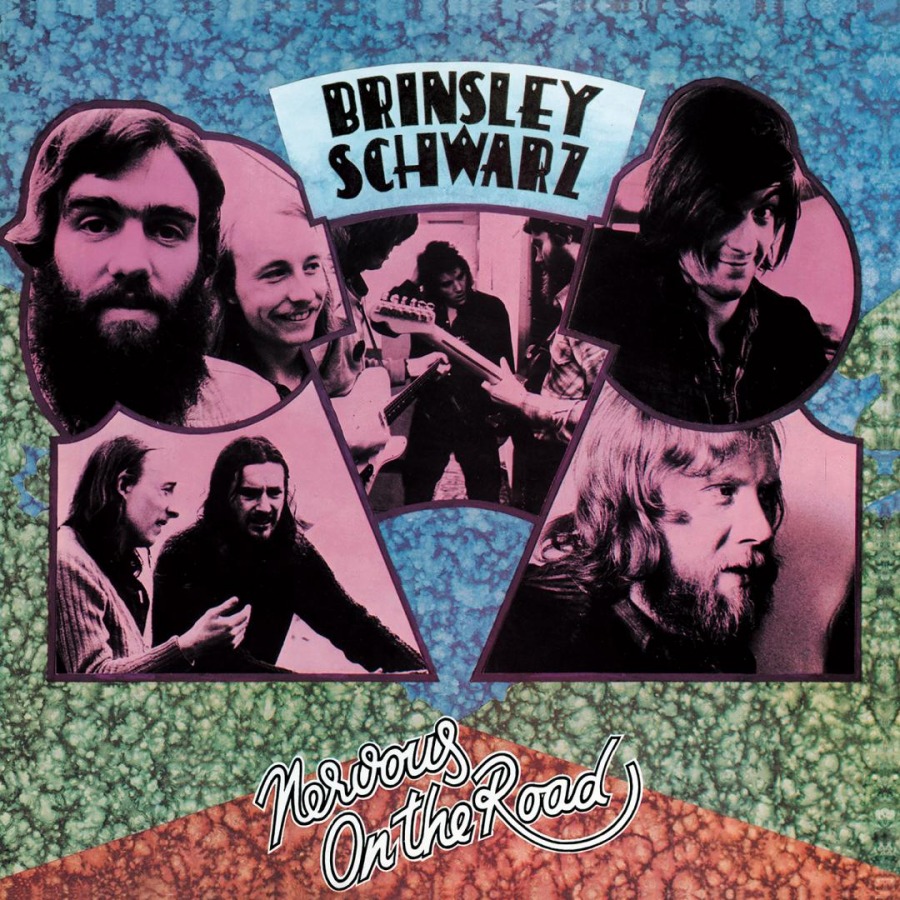 The last gig was in Frankfurt, we were tired and not happy, so we opened the set with a little country instrumental and then jammed a Jim Ford song, funky and in the groove, for forty minutes. The audience, who were mostly laying on the floor, loved it.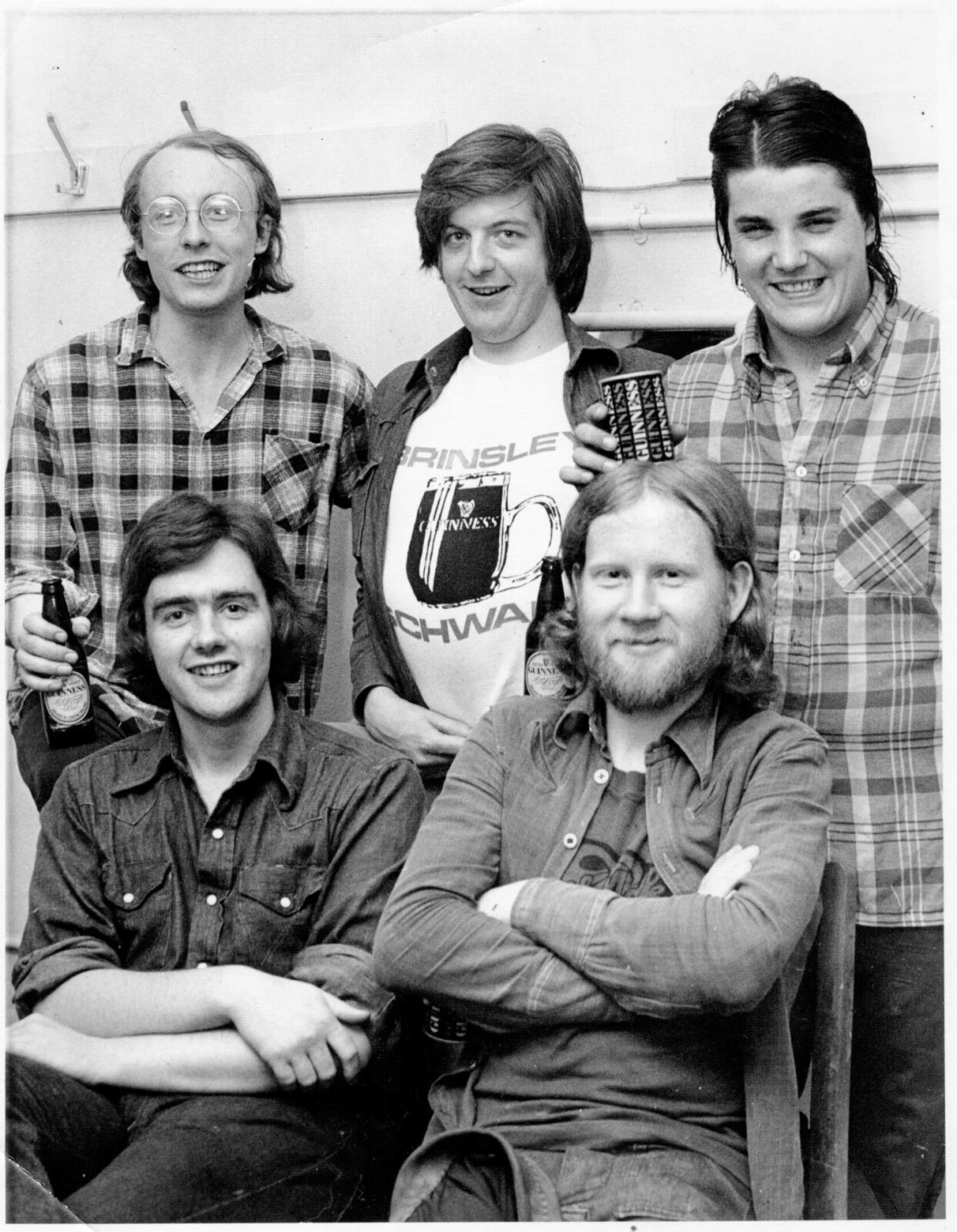 In the break the dressing room was full of happy people come in to say hi, congratulate us, say how it was like being back home… they were all USA airforce from the base just outside town! It all influenced and inspired.
Two more albums followed and a ton of live performances. What are some of the highlights performing live?
Oh, I think I just answered those! Except to say that the highlights of playing live come when the band is really jumping and/or when you look out over a crowd of happy smiling people.
Then came the Graham Parker & the Rumour years. (commentary)
Well impossible to answer this here, I'd say, as a band, what we did speaks for itself. And it was and continues to be "a long emotional ride."
You also played as a sideman for various artists and it's absolutely impossible to name all. 
Interesting you should say that, because I've always just considered myself to just be in a band. But unless my memory is a lot worse than I think it is, I only did tour as Carlene Carter's guitarist and also with Garland Jeffreys, although initially the Rumour were the backing band for both and the second spell of touring with both was after the Rumour had split. But I was just in the band. It's always good to play with different people, widens your scope, new challenges…We had good times and I enjoyed playing and hanging with them. Carlene persuaded me to buy my Flying V which I was agonising over in San Francisco and which went some way to changing my guitar playing life. I hope they are both well.
Would you like to comment on your guitar playing technique? Give us some insights on developing your technique.
I'm not sure that I've ever paid much attention to my technique… at one gig, in the early '80's I looked out at the audience and there was a whole bunch of smiling people in front of me, dancing away with one arm raised and their little finger pointing upwards. I thought what is going on? A new dance? Then I looked down and there was my left hand on the fingerboard little finger pointing upwards. I had done a ten week course at guitar school where it was pointed out that a lot of guitarists play with their little finger tucked under the neck and this can be unhelpful when playing chords and runs. So, while trying to retrain my little finger, I'd developed the tendency for it to point upwards. So I spent some practising time with my 3rd and little fingers taped together… now I just have to keep my little finger from mimicking my 3rd finger.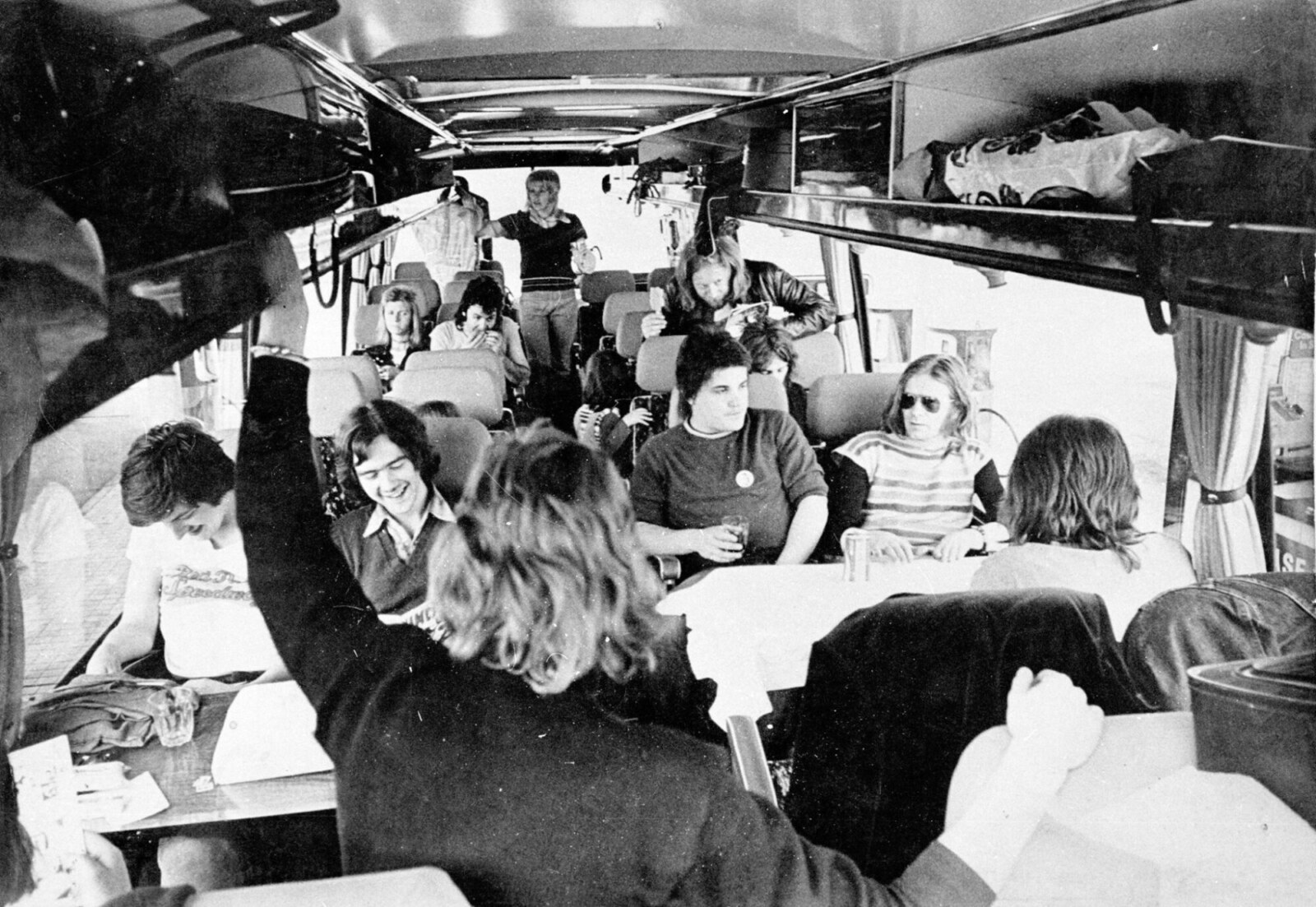 I enjoy playing what I call pick/finger harmonics, picking with the pick at the end of your thumb/finger so that the pick and finger plays the note together, this can bring forth the note and it's octave harmonic at the same time…(a la Robbie Robertson).
But probably the biggest technique tip came from Robben Ford (a big influence) who showed me that picking with the wrong end of the pick (the stubby end) gives you more volume and tone, as well as being easier to control. And I know that Brian May likes to use an old shilling or a coin with serration which produces a sort of natural acoustic overdrive. So I use a grey Herco pick, which has two stubby sides and has serration like bobbles on it!
I know that people may be thinking what is the importance of your pick…well that's where your sound starts, fingers, pick, strings, pickups, guitar, the way it's set up, cables, pedals, amps, speakers and where you put them, (if you like how you are sounding, you'll relax and enjoy yourself!) … and that last point – where you put your amp – if you put your amp on the floor a whole load of volume and top end goes straight ahead past your ankles. Put it at waist level with the speaker pointing at your shoulders and you will hear much much more of the volume and top end that the PA mic and therefore your audience is hearing.
Looking back, what was the highlight of your time in the band? Which songs are you most proud of? Where and when was your most memorable gig?
Oh, favourite Graham Parker and The Rumour songs….'Watch the Moon Come Down' and 'Love Gets You Twisted'.
Quite proud of 'You Miss Again' and 'George' on 'Unexpected'.
Highlight was playing 'Long Emotional Ride', Graham Parker and The Rumour on Jools Holland, talk about beautifully understated, still moves me when I watch it. (Still available on YouTube)
Memorable gig, well there's been a few, how about the first show on the Graham Parker and The Rumour UK reunion tour at Leeds 2013, great crowd, great reaction. Thanks from all of us!
Is there any unreleased material?
I have the songs for a third album, two are recorded, the rest are part recorded…and a Christmas song…maybe next year.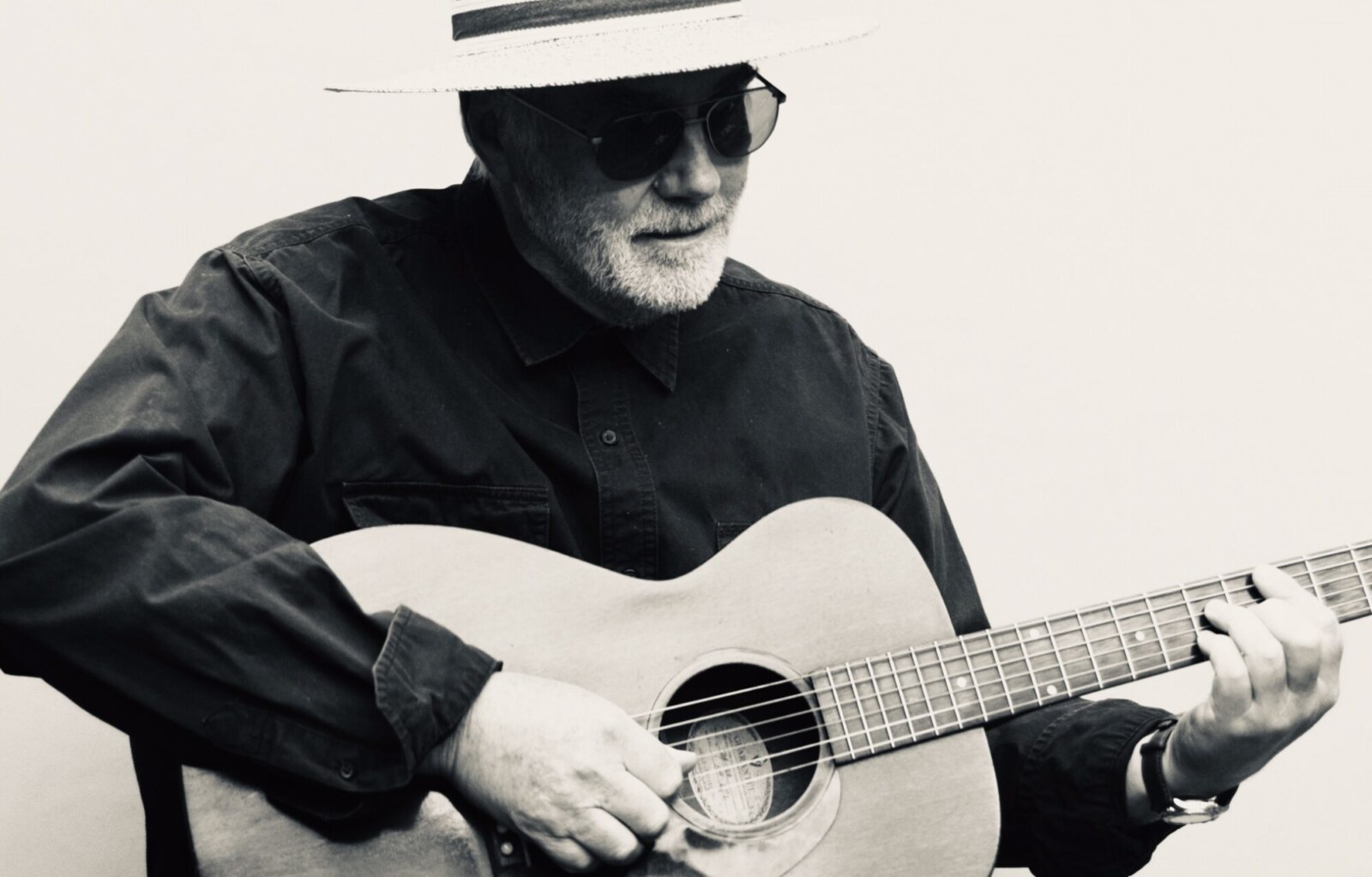 Thank you for taking your time. Last word is yours.
Be excellent to one another. Brinsley Schwarz
Klemen Breznikar
---
Brinsley Schwarz Official Website / Bandcamp
Fretsore Records Official Website / Facebook / Instagram / Twitter / YouTube / Spotify
All photo materials are copyrighted by their respective copyright owners, and are subject to use for INFORMATIONAL PURPOSES ONLY!