Orphax | Moving Furniture Records | Interview
Moving Furniture Records is a label based in Amsterdam, The Netherlands specialized in releasing experimental electronic music. It's run by artist Sietse van Erve, who is recording also under the moniker of Orphax. The label has a strong focus on drones, experimental ambient, minimalist, microtonal and field-recordings music, but not limit to it.
---
Moving Furniture Records has released music by both renowned, musicians such as Frans de Waard, Gareth Davis & Merzbow, B.J. Nilsen and Machinefabriek, as new talent such as Find Hope In Darkness, Zeno van den Broek, Bas van Huizen, Rose & Sandy and Haarvöl.
"Minimal and organic"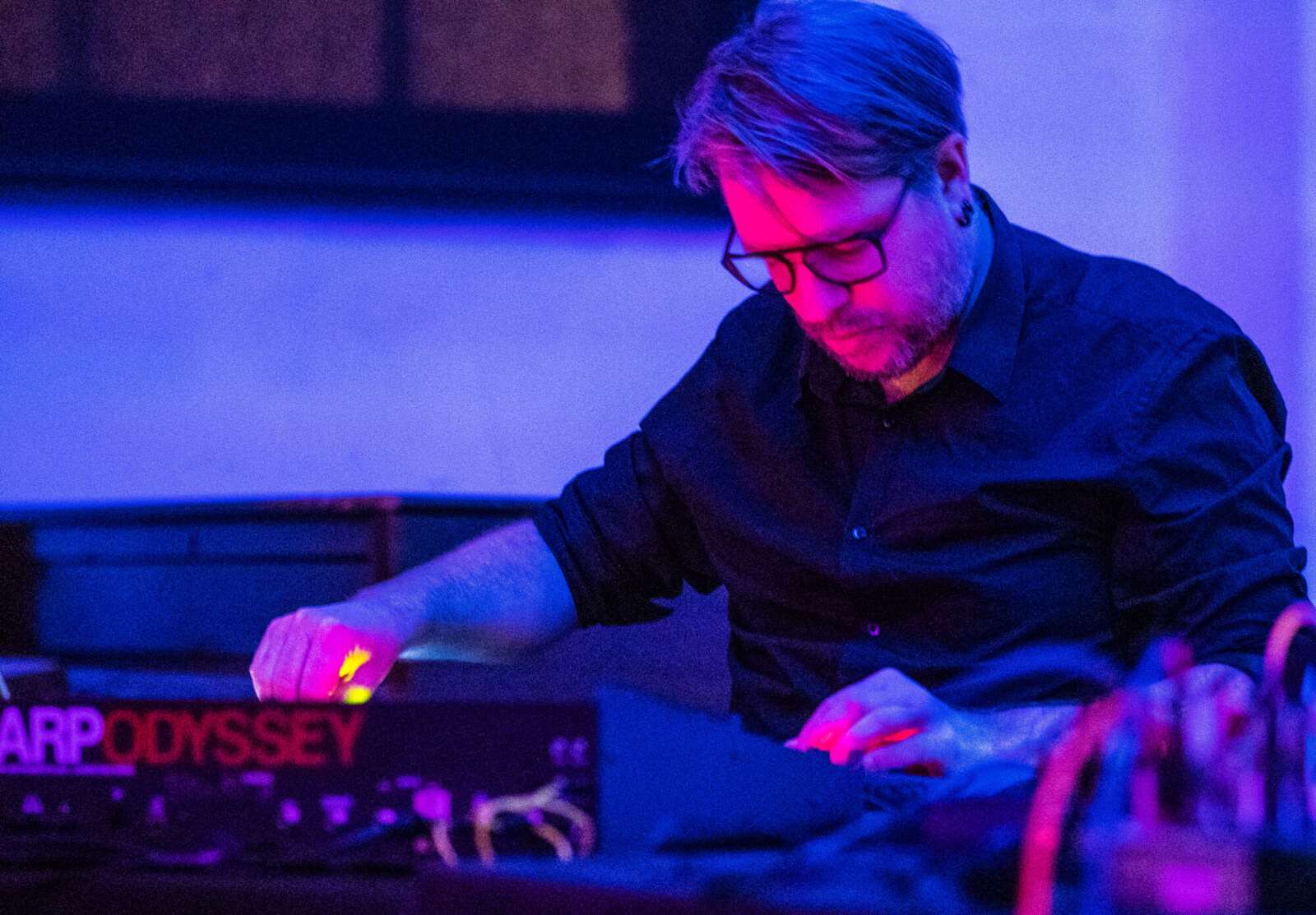 How did you get first interested in music? What kind of music did you listen to as a young teenager?
Sietse van Erve: My interest in music started at a very early age, with my father playing Pink Floyd and Jimi Hendrix for example. During my teens this developed into an interest for grunge music, followed by hardcore punk and experimental electronic music. My first encounter with Future Sound Of London and their album 'Lifeforms' opened a complete new world to me, as I wasn't aware before the electronic music was actually really great. The only music I liked before that with synthesizers were The Young Gods and Nine Inch Nails.
But due to the discovery of FSOL a new world opened and very quickly I was already listening to more obscure ambient and industrial and other forms of experimental music. Got really in to Autechre and Aphex Twin, but for example also Raison d'Etre and Lustmord.
And I taped a lot of music from the radio. You had various radio programs with their own focus, for me at that time completely new music. I taped three different radio shows all with their own specialty. One was more focused on ambient, industrial, IDM and such, while another was focused 100% on electro-acoustic and acousmatic music where I learned about John Cage, Stockhausen, Dick Raaijmakers and all those other mid to late 20th century composers, and the last radio show was with live recordings by acts on the edge of avant-garde and pop music, which also had all the recordings used for the Staalplaat 'Mort Aux Vaches' series.
As a teenager that was all quite liberating to hear and already learn there were so many opportunities. Just think of hearing on one side Xenakis and the next day Muslimgauze, and yet another day Biosphere.
Where and when did you grow up? Did the local scene have any impact on your music taste?
My hometown is Tilburg, where I was born and lived until I was 20. It is a city in the south of the Netherlands. As a teenager in the 90's I used to go out a lot and also attend a lot of concerts. The city is a poor and raw working class city (in a Dutch way) and used to have a vibrant hardcore punk scene, but also was home to quite some more experimental music. Psychick Warriors ov Gaia (PWOG) were from there. Today we still have some great musicians like Vincent Koreman (Drvg Cvltvre among many other things) and Staplerfahrer. There's a strong metal scene. It isn't without a reason that Tilburg used to be the home of the best festival ever, "Incubate". It still is the home to pretty amazing Roadburn Festival.
When did you decide that you wanted to start working and performing your own music?
As a teenager I was playing drums, but never in a band, just for myself for fun. Then in 1994 or 1995 we got our first PC and I started to fool around with those music trackers. But that was never serious. It got serious when I moved out of my parents house in '98 and started living in Amsterdam. I replaced my drums for a synthesizer because I started to work more seriously on music. It still took me some years to get the first music out.
Performing live was kind of by request when my first music was released on a compilation by 'Narrominded'. They wanted to present the album and asked if I wanted to perform. With absolutely no knowledge on how to perform live and actually totally unsure, eventually together with a friend I took the jump and did it.
In the early 2000s you started self-releasing your music. Most of it appeared only on digital platforms and on limited CD-R. 'In A Long Night', 'Confused' and many others. What can you say about your early experiments?
It was a time of research and development. Most of it I wouldn't release anymore. Though, 'In A Long Night' I still think is beautiful, and I am happy with it. But also those things I am less happy with now are part of the development, so it is good it was out there. Recently I removed a lot of old stuff from my own Bandcamp, and more will go when the last copies have sold-out. Having so many releases can be overwhelming for people and I rather have people focus on what is important to me now and not music from 15 years ago.
"I show more and more an interest in the perception of time"
What was the original concept behind Orphax?
I actually didn't have one. I just wanted to make music that I liked and that I could put my emotion in. The conceptual development came later and is more something from the last 6 to 10 years, where I show more and more an interest in the perception of time (but I still keep in this personal emotional touch, which I think is important).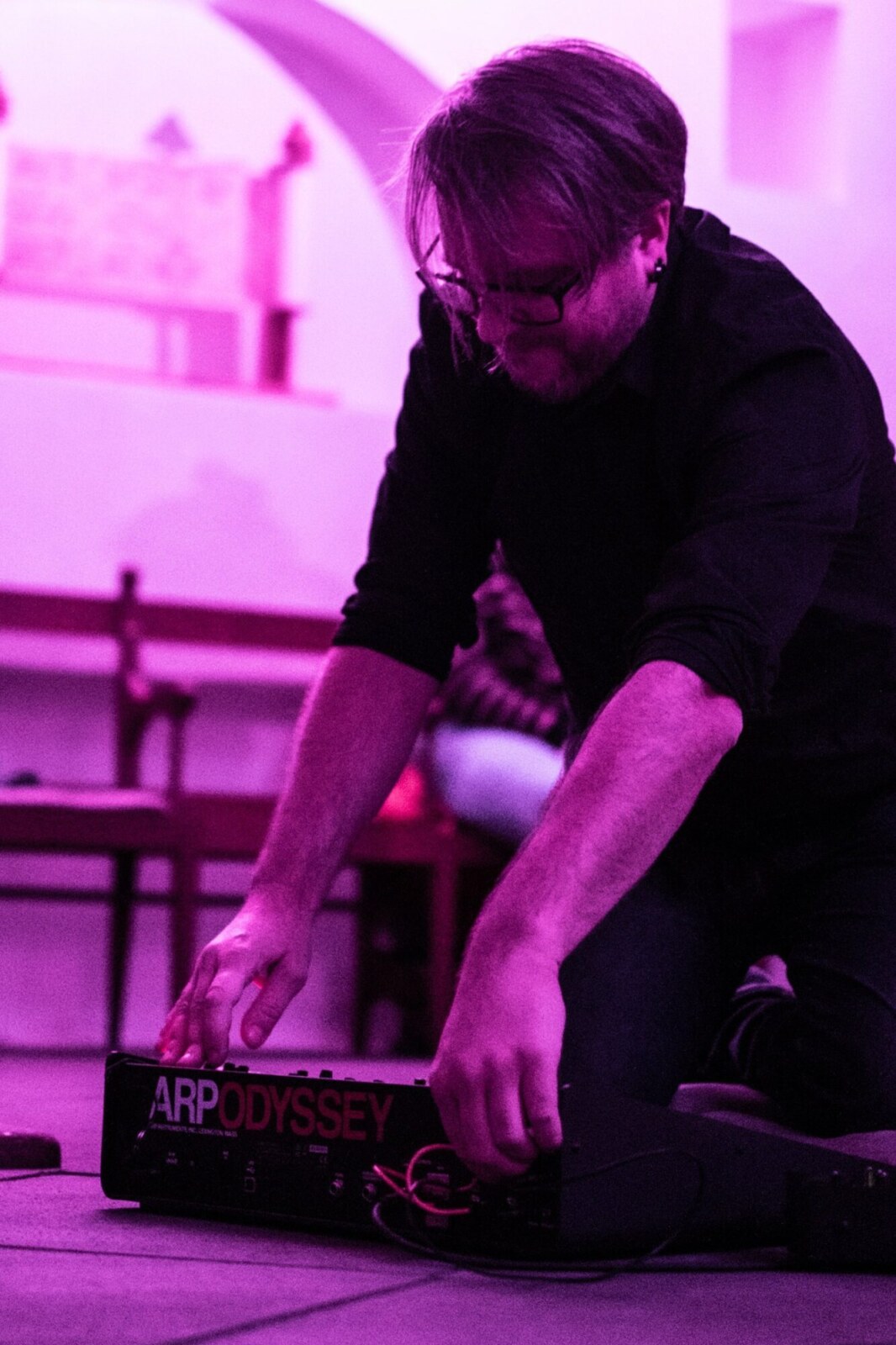 Would you like to share some of your basic interest when it comes to sounds?
That's a difficult question, because in general I just like the sound. But I can also hate it. But my basic interest is just anything that is consisting of slow sounds, preferably with overtones. But also very natural sounds. But not so much traffic and talking people for example.
How would you describe your sound?
Minimal and organic with a very personal emotional touch. But funny thing is, while being rather minimal, when you focus on it you hear it is often very lively and all these subtle things are happening in various layers of the music.
Your live performances have some space for improvisation. 
Live I work from a certain idea where I want the music to lead, but it is not a fixed idea. During the performance it can change, because I give myself the complete freedom to do so. So it can happen… I start out very minimal, but because my mindset is different it turns out into a dense layer of super loud drones and noise. Lucky enough, this almost never happens, but it did a few times.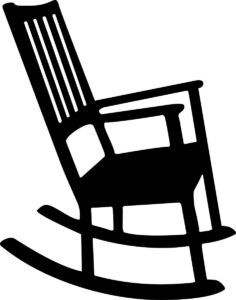 You started Moving Furniture Records in 2008. What was the main reason to start a new label? It was probably easier to release your own material?
I actually started the label to release music by some friends. Two of them had a release on a French label and it took me over half a year to order those. I thought I could do it better and the music also deserved better. So I started the label and one of the releases was actually re-released.
In the beginning I really had no intention to release my own music. Though, at some point it just became easier instead of the continuous search for record labels. If there is something not fun about making music it is searching for record labels, because 9 out of 10 never reply to a demo, that while "no" is also an answer (it is also the reason why I always reply to a demo submission, even when it can take a couple of months).
You have a brand new album out, 'En De Stilstaande Tijd'. What's the story behind it and how did you record it?
'En De Stilstaande Tijd' is an album about time. On this one I further explore how you as listener will experience time. For 'En De Stilstaande Tijd' this is not only about losing the sense of time, but also actually about evoking a nostalgic feeling. I had in mind the idea of this nostalgic feeling, longing back to times that actually never really happened. In The Netherlands we have this saying "vroeger was alles better" (In the past everything used to be better", but how much is this actually true? And at the same time I have the impression in some places time really stands still or goes slower. It is like the postcard on the artwork of the Spanish village…the picture is from the 60's, and I was in 2001 and it was still the same. The music represent this very well, I think. This quietness, this slow development, this nostalgia. Of course I hope the listener has the same perception during listening, but of course that is out of my hands now.
How do you usually approach music making? What's the process like? What kind of equipment do you use?
I am not really into discussing really how my approach to composing is. To me the result is much more important than how I got there, but it all starts from an idea and a feeling.
I try to avoid going into the hardware fetish you sometimes see (specially if there is a big modular system on stage). I have some synths and effects but nothing really spectacular, recently I am recording more and more with these, but for the whole composition the computer is for me still the most important tool.
There are lots of other interesting projects in Moving Furniture Records. Walk us through Moving Furniture Records discography.
Pff, we are now at about 90 releases so that is quite something. But we have at the moment three different series.
Our regular releases which we released a total of 87 releases in. Some people think Moving Furniture Records is a drone label, which it isn't, others think it is a noise label (probably because I released music by Merzbow), which it isn't. Instead I try to focus on experimental electronic and electro-acoustic music in a wide variety. It goes all over the place, from ambient to noise to drone to sound-art to more abstract works to compositor works.
But there are quite some crosslinks I would say. You could think for example of works by Zeno van den Broek, Codespira1, Gagi Petrovic and Bas van Huizen. Somehow these connect very well. They all work on music with room for rhythm but also with noise and melodic elements. Or what to think about the work with field-recordings by Coen Oscar Polack, Cinema Perdu and Jos Smolders for example. And we have a bunch of cinematic releases by Haarvöl Philipp Bückle, Distorted Nude, Martijn Comes & Giulio Aldinucci and (again) Bas van Huizen. Or the drone work by Richard Chartier, Matthijs Kouw, Radboud Mens, Tongues Of Mount Meru and myself. And electro-acoustic works by Jean-Luc Guionnet & Miguel A. Garcia, 300 Basses and D'Incise.
And that's just to name a few things.
But main thing is I have to enjoy it, and it has to fit in my mind with the rest. That's also why there is DNMF, Gareth Davis & Merzbow and Jon Wesseltoft & Balazs Pandi. I enjoy those works and I see a relation between all of these in some way.
And what for me is really important about all this is that there is a great balance between more known musicians as well as totally new musicians. For quite some time we were releasing debut albums and that's really great, specially if you see artists develop over the years.
Also we have our Contemporary Series where I release music by ensembles or solo musicians performing works by composers. So far we have released a double CD with new music composed by Alvin Curran specially for pianist Reinier van Houdt.
And this November we released Elliott Sharp – his work 'Foliage' performed by Dario Calderone, Gareth Davis, Pepe Garica, Koen Kaptijn and Rutger Zuydervelt.
And our other series is Eliane Tapes, a tape label, with music inspired by and dedicated to the work of Eliane Radigue who for me personally is an amazing inspiration. We just released two new tapes by Jeremy Young and Philip White with Nic Jenkins. Really proud to run this, because it is so great to see how many musicians are into this and want to participate in the series as well. Mrs. Radigue really deserves this and more. For long she was really underappreciated, glad to see this is changing.
Do you act alone in the business or do you have any partners that you operate with?
I have freedom to work like this because I run the label alone. Of course, I talk with the musicians about these things, but I am always the one who has the last say in what the label does. But often I do talk about the label as "we" or "us", but this is because I couldn't do this without all the amazing musicians. I owe them a lot. It is like a small family.
Can you walk us through the typical release process for a release from start to finish?
I receive a demo I like or work with musicians I have worked before. We talk quite a lot about the work and how we want to release it and prepare artwork, masters etc. And when that is done we send it to a pressing plant. Nothing special or spectacular there.
Do you give a lot of thought to the visual aspects that represent the label to a large extent?
There are no special thoughts about that, as long as the musicians and I like it. Some musicians have their own concepts and if I like that we go with it. And if I don't we don't and working on something different.
As a label owner and musician, how are you coping with the current world situation?
I am happy to have a normal regular job which I can do from home, so for income I am not fully dependent on music. But I changed jobs to a less demanding job and less hours so I can work more on my music and label to make it grow. But with the current situation that's of course much more difficult. With the musicians I had planned all releases for this year very clearly, for some also in mind they would go on tour and would be able to promote their releases. That's of course quite a downer.
Glad Bandcamp jumped in to support musicians and labels with their Bandcamp Friday though. This has been a saver for us and means I don't have to put the label on a complete hold for the coming year. Though, it still needs to increase a lot, because my house is flooding with boxes with records and CDs. And I guess with touring musicians at least they would also have sold much more and would have picked up boxes from my house as well.
For me personally instead of performing live and being on tour to promote my new album I am at home watching TV series and films. The whole crisis and lockdown has been super bad for my creativity. This is because I work from home each day since March from the same spot that I call my studio. So after work I usually don't have any inspiration or motivation to record new music. But it will return. We are now in the second wave and I expect when this is over, maybe in December or January I can return to working from the office. The positive side for me personally is more time for my girlfriend and I won't record too much music. Because while I have released a lot in the past I want to bring it back a notch and avoid overkill.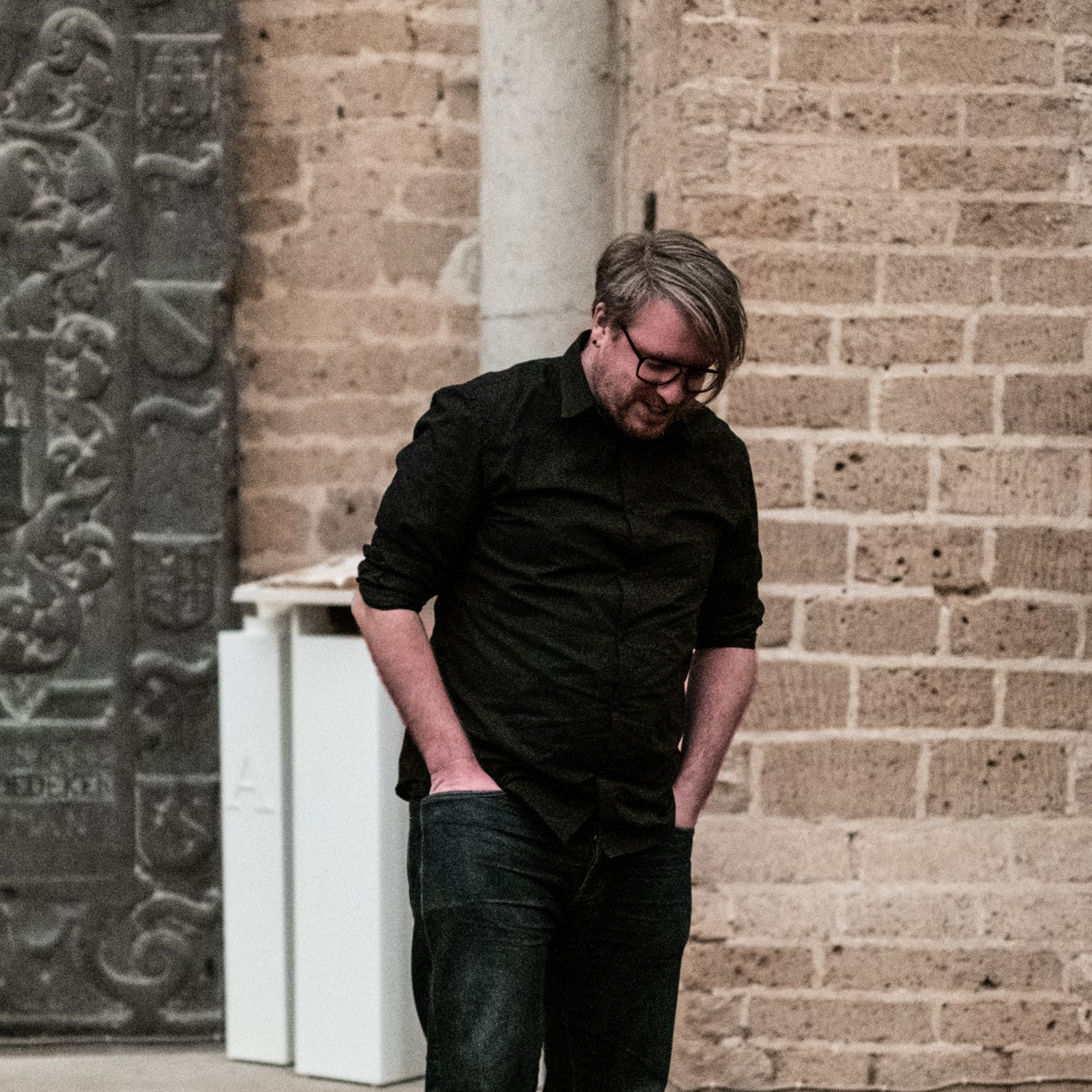 What are some future plans?
Having said that I have a new album coming out next year, but can't tell too much about it yet. But it won't be on Moving Furniture Records. Which is a good thing. This way I can focus more on the music by other musicians. And we have a really beautiful series of releases coming up with a couple of collaborations by our musicians who after having worked together on a track for our 'Moving Music' compilation decided to record an album. It is great to see people who never met before come together so well. Aside from that we will have some new musicians on the label and a few returning with a new album. It will be a total of 8 releases, which is a bit less than this year. But that's good. More quality over quantity. And it leaves more space for our other projects. Eliane Tapes will will add at least another 3 releases coming year, and for the Contemporary Series 2. And we will start a new series called 44×44, which is almost ready to be introduced. We will kick this off with a total of 4 CDs with 8 different musicians. Hopefully this will grow in the future with another 8 musicians working on the same concept. We'll see. Hopefully the audience is as enthusiastic as the musicians and I about it.
Is there an album that has profoundly affected you more than others?
Between the releases on Moving Furniture Records I can't really make a choice, because it is like choosing between your children which one is your favourite. So it is not really any specific releases, rather the opportunities given to musicians. How cool is that you can release the debut album of 15-year-old kid and 3 years later release his second album and see how he has grown (Glenn from Find Hope In Darkness and Distored Nude), and that next to veterans such as Frans de Waard, Jos Smolders and Merzbow. That's very special.
As for personal affection to music there are quite some that I have a special thing with. Some of the Eliane Radigue releases for example, or Catherine Christer Hennix, her 'Electric Harpsichord'. Or Auburn Lull, their debut 'Alone I Admire' which I can continue to return to and which always sooth me in various ways.
Let's end this interview with some of your favourite albums. Have you found something new lately you would like to recommend to our readers?
My favorite album is really the above mentioned 'Alone I Admire' by Auburn Lull. It is quite different from what I do or what we release on Moving Furniture Records, but I love it so much.
And here some recent releases I really enjoy listening to:
Atte Elias Kantonen – 'Studies in audio fabrics' (Granny Records)
Kassel Jaeger – 'Meith' (Black Truffle)
MVK – 'Memoirs From A Parallel Suburbia' (Clinamen / Self-released)
Plague Organ – 'Orphax' (Sentient Ruin Laboratories)
Phil Maguire – 'Zeemijl' (Self-Released)
Reinier van Houdt – 'MMXX-04' (Matiere Memoire)
Roméo Poirier – 'Hotel Nota'
Sarah Hughes – 'I love this city and its outlying lands' (Mappa)
Furthermore, I would just recommend anything by Eliane Radigue.
But most important is to always keep your ears open to new things, also support the small musicians and labels in our niche. If you dive in you'll discover many really beautiful music and not just what the magazines and websites write about. The world is out there!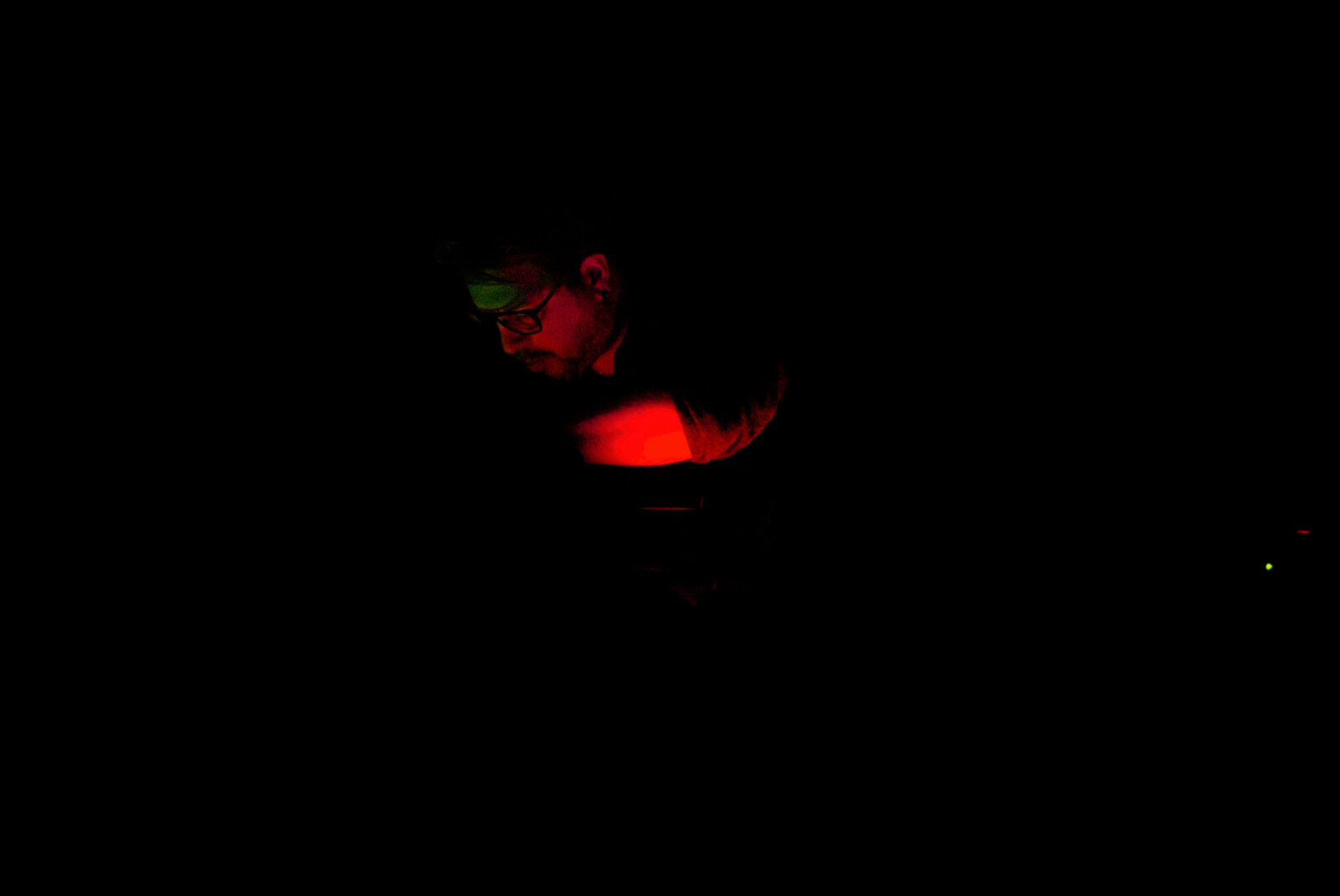 Thank you for taking your time. Last word is yours.
Thanks a lot for asking me for this extensive interview. I hope I made some sense and people enjoy reading this while listening to some of the Moving Furniture Records releases or my own music.
But most of all, stay safe and healthy and wear that bloody face mask when you get out!
---
Orphax Official Website / Facebook / Instagram / SoundCloud
Moving Furniture Records Official Website / Facebook / Instagram / Twitter / Bandcamp / SoundCloud / YouTube