'Ice On Water' by Urdog
Exclusive video premiere of 'Ice On Water', taken from the album 'Long Shadows: 2003–2006' (Rocket Recordings) by Urdog.
---
"The rumours are true; Providence, Rhode Island is permeated with a mysterious energy". So says Dave Lifrieri, guitarist and vocalist of Urdog.
"It might have something to do with the swamp gas chimneys that keep downtown from blowing up, or the proximity to the ocean, but every now and then a thick fog enters the city and breeds with the people who call this transient world home. Around the turn of the century many musicians and artists found themselves infected by Providence. Some of us focused this energy, learned to live with the ghosts and tell their story."
It's a story chronicled on Long Shadows, the new Urdog retrospective on Rocket Recordings – the work of a mercurial band whose music may have been summoned from fog and ghosts, yet possesses considerable staying power beyond their brief time on the planet. "We were influenced by the horror of late-capitalism in general every day" says drummer and vocalist Erin Rosenthal, who first met Dave whilst 'bouncing on a couch like two 5 year olds' at a Flying Luttenbachers show. "This glued and glues us together, also love of bicycles, french fries and faerie folk. Big influences for me were Robert Wyatt, Incredible String Band, Dagmar Krause, but especially This Heat, Riot Grrrl and 90's hardcore."
From such disparate inspiration came psychically heavy jams and wild improvisational voyages from this triumvirate which chart an instinctive and wild journey, drawing the interplanetary dots between early '70s freak-flag-waving transgressions and the folk-tinged frontiers of the early 21st century US underground. Mantric repetition, ceremonial ambience and fuzz/wah tinged blowouts take equal prominence in this dreamlike realm.
This compendium marks something of a fresh step into the retrospective for Rocket Recordings, whose Chris Reeder and John O'Carroll were introduced to the band in the early '00s through Steve Krakow of Plastic Crimewave Sound and via the fabled Aquarius Records new release list. Revisiting the two full-length Urdog CDs in lockdown and realising that none of this material had been released on vinyl, the label took a chance on a 15-year-old email address and were pleasantly surprised when organist and vocalist Jeff Knoch replied.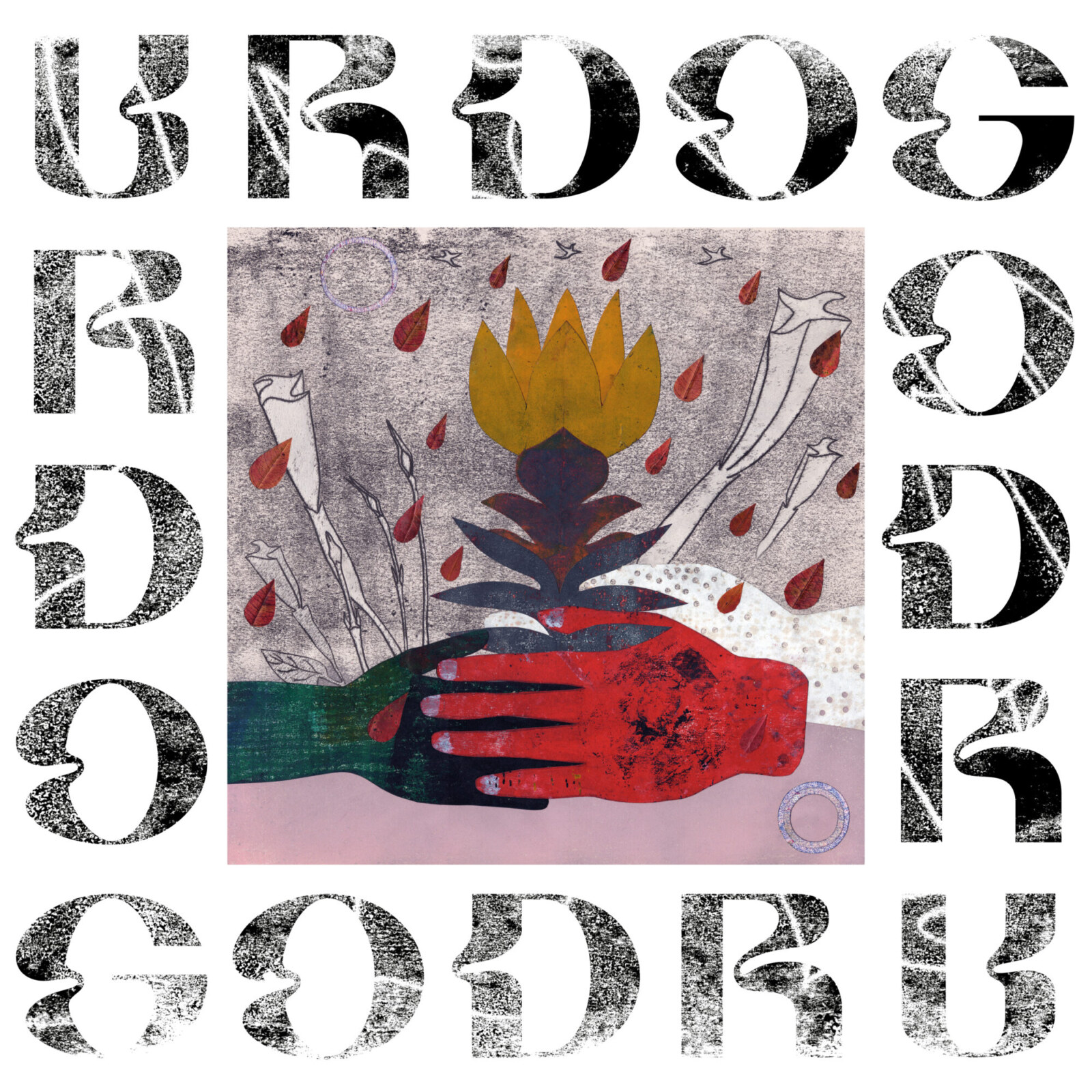 "Something that kind of stands out in retrospect is that, relatively speaking, Urdog existed for a rather short period of time—just three years" says Jeff, describing the utilitarian methods of the band "I think we all favoured immediacy and directness over belaboured production and refinement. If you let certain shortcomings, or inabilities or even a lack of the "appropriate" tools inhibit you, you'll never get anything done" True to this uncompromising ethos, the band had effectively run its course by 2006, with Jeff moving to the desert, Dave starting a record store, and Erin studying plant medicine, after one final hurrah at the celebrated psych fest Terrastock in their home town.
Yet the transcendental nature of their music meant it wasn't so easily forgotten – "Over the years since then, where I have been asked to DJ at festivals I've played 'Ice On Water' and am more or less guaranteed to get at least one person coming up to me asking 'what is this?'" notes Chris Reeder – indeed, to bask in this track, 'DMZ' or 'Eyelid Of Moon' is to set foot into an audial patch of land equally nurtured by the drone 'n' klang of Amon Düül II and the cultish hallucinations of Sunburned Hand Of The Man, replete with both an earthiness of approach and a powerful celestial intensity.
"We used our intuitive connection to let three distinct voices be heard" reflects Dave. "There was no foundation; they supported each other. Once that is achieved, a vibe develops. Getting into the space of a song is something you can't notate. We had the keys, but getting to the door was the trick. Some nights we got all the way through the roof to the stars."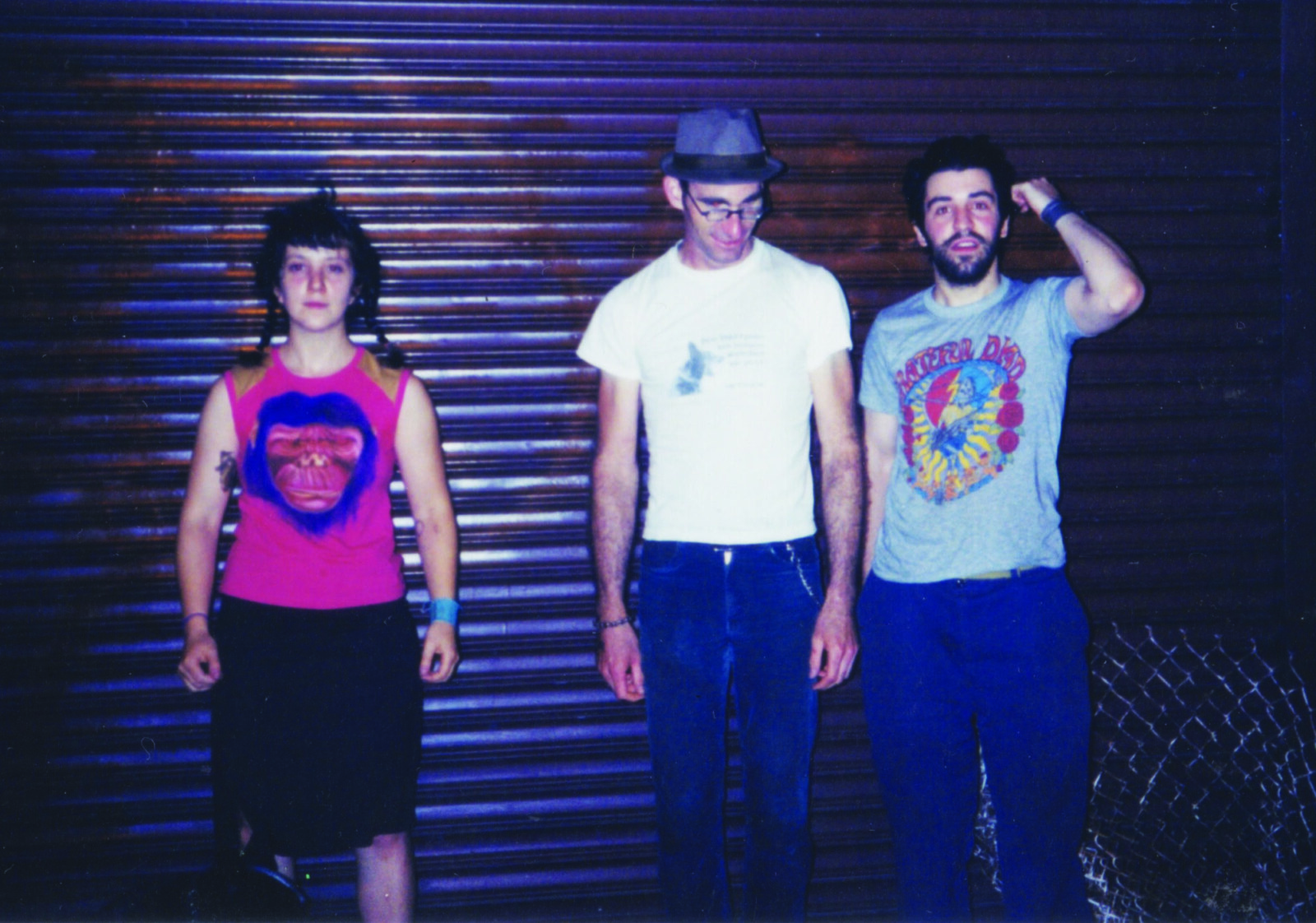 You can preorder the Ltd LP on 'Ice Black' vinyl via this link from tomorrow (from 8am Uk time) as part of the latest Bandcamp Friday. There is also a ltd edition 'Gold' vinyl version that will be available in all good record shops.
RELEASE DATE: 5 MARCH 2021
---
Urdog Facebook
Rocket Recordings Official Website