Glory interview
Glory was one of the San Diego's longest-lived underground bands. Material that appears on 'On The Air' was recorded live in June 1970 during a broadcast from the studios of San Diego's underground radio station KPRI.
---
Glory was a five piece band that formed in the late sixties and they played very heavy blues/boogie oriented rock. 'On The Air' have been pieced together by Clark Faville for Rockadelic Records. In the eighties, Jerry Raney member of Glory formed the Beat Farmers.
"The craziest part was, after the first song, there was dead air, and we realized that the DJ had left the building."
Where and when did you grow up? Was music a big part of your family life? Did the local music scene influence you or inspire you to play music?
Jerry Raney: I was born in El Centro, Ca. My mom was a huge Elvis Presley fan and Rock n Roll music was constantly playing at our house. We didn't have a television, so I was totally influenced by the early rockers, Fats Domino, Chuck Berry, Buddy Holly etc. I moved to El Cajon, Ca. right before starting 8th grade. I always wanted to play music, but what really inspired me to start was when the Beatles and the other bands of the British Invasion hit America. The local music scene didn't influence me at that time.
Jack Butler: I grew up in San Diego. Mom played piano a bit, grandmother a lot, Dad was an excellent Irish tenor, but a schoolteacher by trade. I went to dances in high school and as I was a bad dancer, I saw all the girls paying attention to the bands, so I knew I had to be up on the stage.
When did you begin playing music? What was your first instrument? Who were your major influences?
Jerry Raney: I started playing guitar at 15 and 1/2 years old. In 1964 I was 16 and playing rhythm guitar and singing in a dance band named 'The Persuaders', then came 'The Perennials', Thee Jesters and Thee Dark Ages. I should mention that Thee Jesters dropped the sax player, and the bass player was replaced by Jack Butler. At that point we changed the name to Thee Dark Ages. We fuckin rocked for a bunch of kids. We landed the house band job at the Hi Ho club in El Cajon. It was a great place, huge dance floor, large, high stage, go go girls etc. Always packed. All the chicks loved Jack Butler and Chuck Surface.
Jack Butler: Parents gave me accordion lessons at about age 12, also had violin in school in 4th grade. I dug surf bands, Elvis, and James Brown style R&B, but the Beatles changed everything.
What bands were you a member of prior to the formation of Glory?
Jerry Raney: After Thee Dark Ages broke up, I was invited to a jam by Greg Willis. He had grabbed a bunch of people from bands that were doing well and had them all there. Mike Millsap (lead singer for Mother Goose), Mike Berneathy (guitarist for Gnarly Beast), Jack Pinney (drummer from Esse and the Showmen and very early Iron Butterfly), and himself on bass. We called ourselves Blue Messenger at first, and it was arranged for us to play a set in the hippest place in town, The Palace. People packed to the front of the stage and we went over like gangbusters. After playing a number of gigs, The Palace moved to a larger building that held about 1200 people. Greg Willis opted out and Jack Butler took his place on bass. That's when we changed the band's name to Glory and became the Palace house band. That was our home base, but we played many concerts at other venues like The El Cortez Ballroom, Golden Hall at the Community Concourse, and San Diego State College Open Air Amphitheatre. We played in concert with ZZ Top, E.L.O. Steely Dan, Howlin' Wolf, Bo Diddley, Elvin Bishop and many more. We were heavily influenced by The Rolling Stones, The Pretty Things and The Blues greats like Howlin' Wolf and Muddy Waters.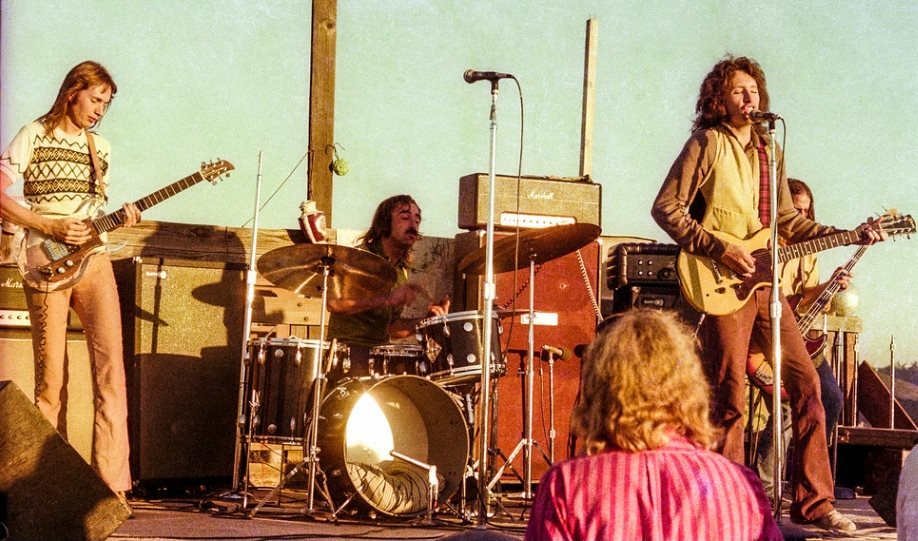 Jack Butler: Surf bands, cover band that played military bases and school dances, then Cream style jam bands, all these on lead guitar and keyboards. After that Jerry Raney asked me to be his new bass player so I bought a bass and played a 4 hour gig a few days later. Stayed with Jerry for three bands before we formed Glory, Thee Dark Ages, Sleepy Hollow, and Funky Buckwheat.
What was the first song you ever composed?
Jack Butler: Don't remember, but helped Jerry write a couple in the early days.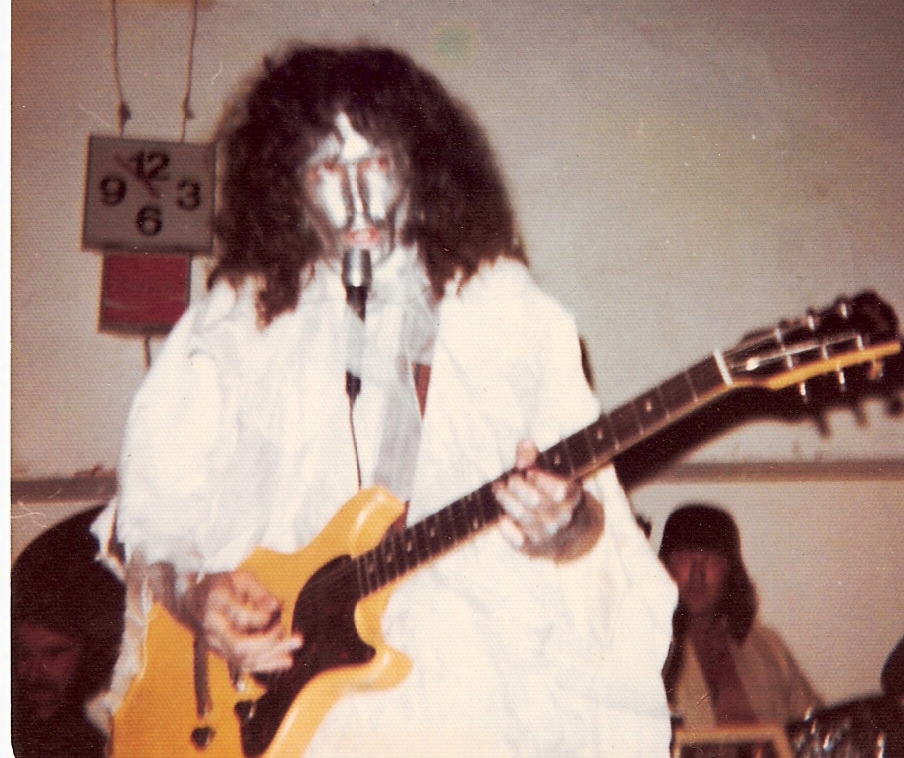 Jerry Raney: The first song I ever wrote was called 'Honey Breezes'. It sucked and no one ever heard it. I wrote more that Glory had on our setlist, 'Chokin Me', 'It Really Doesn't Matter', and 'Bird Run', but the first one of any merit was 'High School Letter'.
What influenced the band's sound?
Jack Butler: Rawer blues based bands and British Invasion stuff.
"We were just a bunch of rockers having fun playing"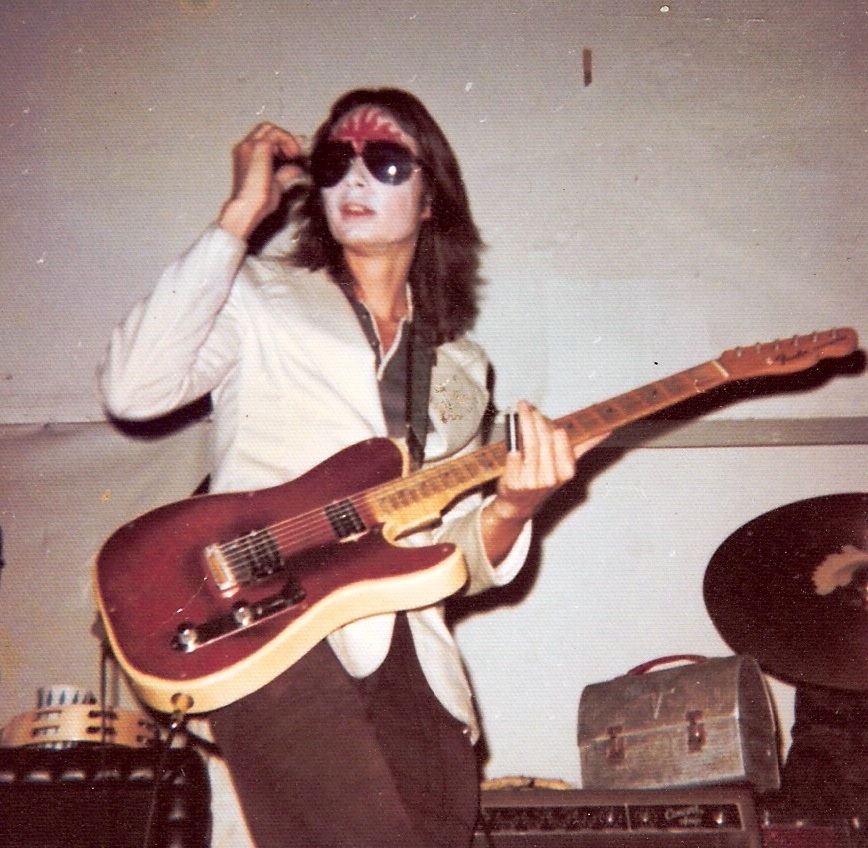 Can you elaborate the formation of Glory?
Jerry Raney: We were just a bunch of rockers having fun playing, when for some reason, (like the promise of a big record deal) we signed a Management and production agreement with George St. John from Hollywood. He took us in the studio and we recorded 'High School Letter' and 'Peaches'. We made up the label name 'Speemo' and put out a promotional single of the two songs. They were never released for sale but did get airplay in San Diego. While we were living in Hollywood, we ended up backing up George St. John on some of his songs that were pressed on Dragon Records. We did a West Coast tour with him and then got out of the deal because that wasn't what we signed up for and in general was embarrassing to us.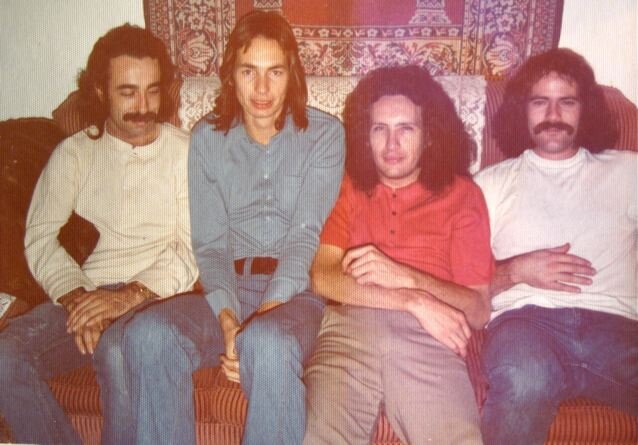 You released two more singles, right? 'Love's Tide'/'I Gave You Everything I Had' and 'Standing On My Feet'/'You And I'?
Jack Butler: Stupid songs written and sang by our then manager turned front man George St. John, who found a money backer to move us up to Los Angeles and sign with his shitty record label.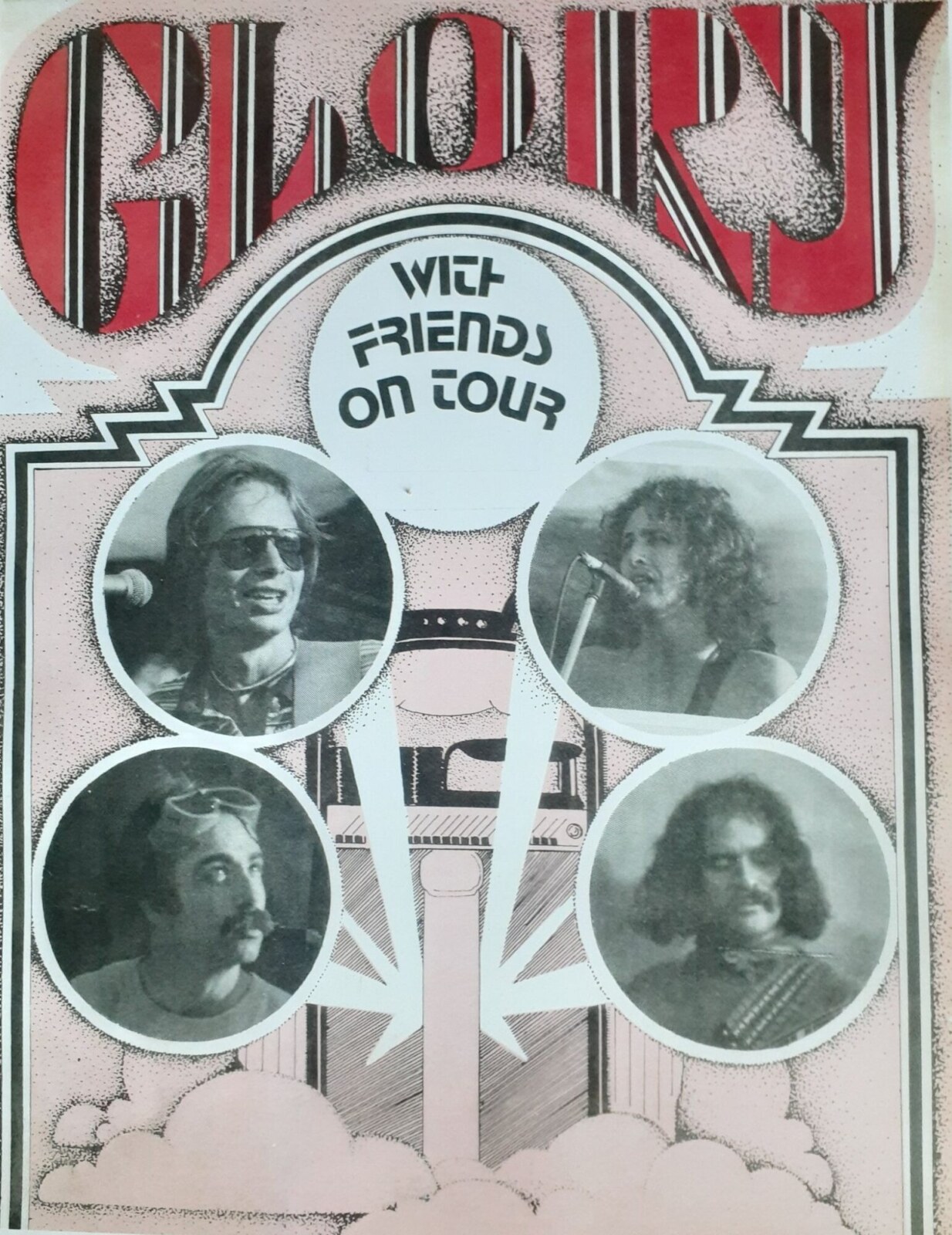 What kind of venues did you play? What are some other bands you shared stages with?
Jack Butler: As the house band for the Palace (later renamed JJ's), we opened for lots of touring acts: ZZ Top, James Gang, Steely Dan, Electric Light Orchestra, Canned Heat, …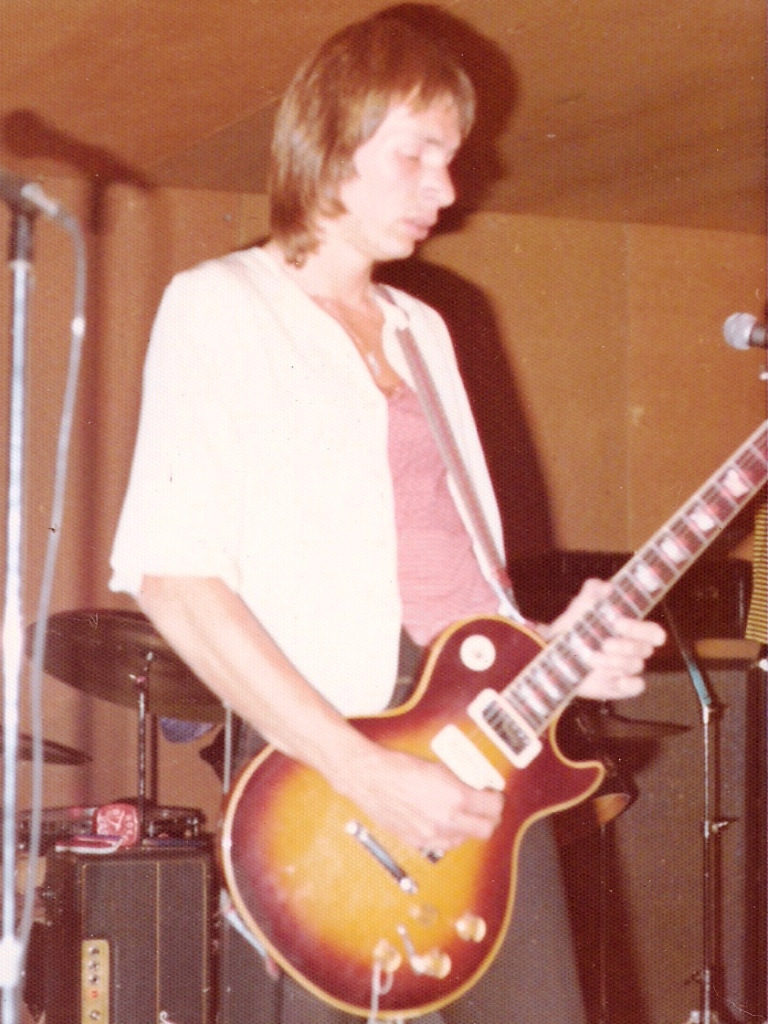 Rich Haupt of Rockadelic Records issued a very nice recording from the radio station you played. That radio station was pretty legendary, wasn't it? 
Jack Butler: KPRI was possibly the first underground deep-cut cutting-edge station, often the DJs would come in stoned, and play whatever they wanted. The format took off. In 1970 they invited us to play live, and it was recorded, which came out MUCH later on the 'On The Air' LP. The craziest part was, after the first song, there was dead air, and we realized that the DJ had left the building. So we just kept playing, no time to even tune up that I remember. I was on bass that day, with Jack Pinney on drums.
"I literally pulled the reel-to-reel master tape out of my dumpster seconds before the trash truck arrived."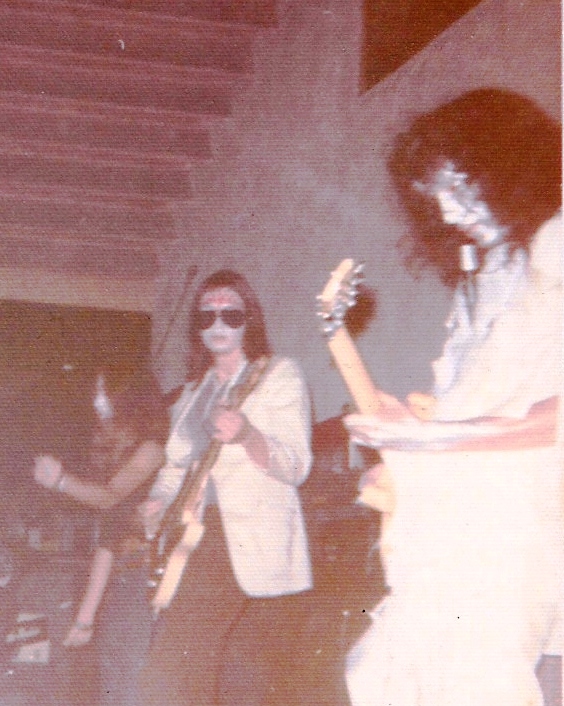 How did Rich Haupt find you?
Jack Butler: A really cool guy and music fan named Clark Faville found us and turned us on to Rich. I literally pulled the reel-to-reel master tape out of my dumpster seconds before the trash truck arrived. This was the tape that ended up on the LP.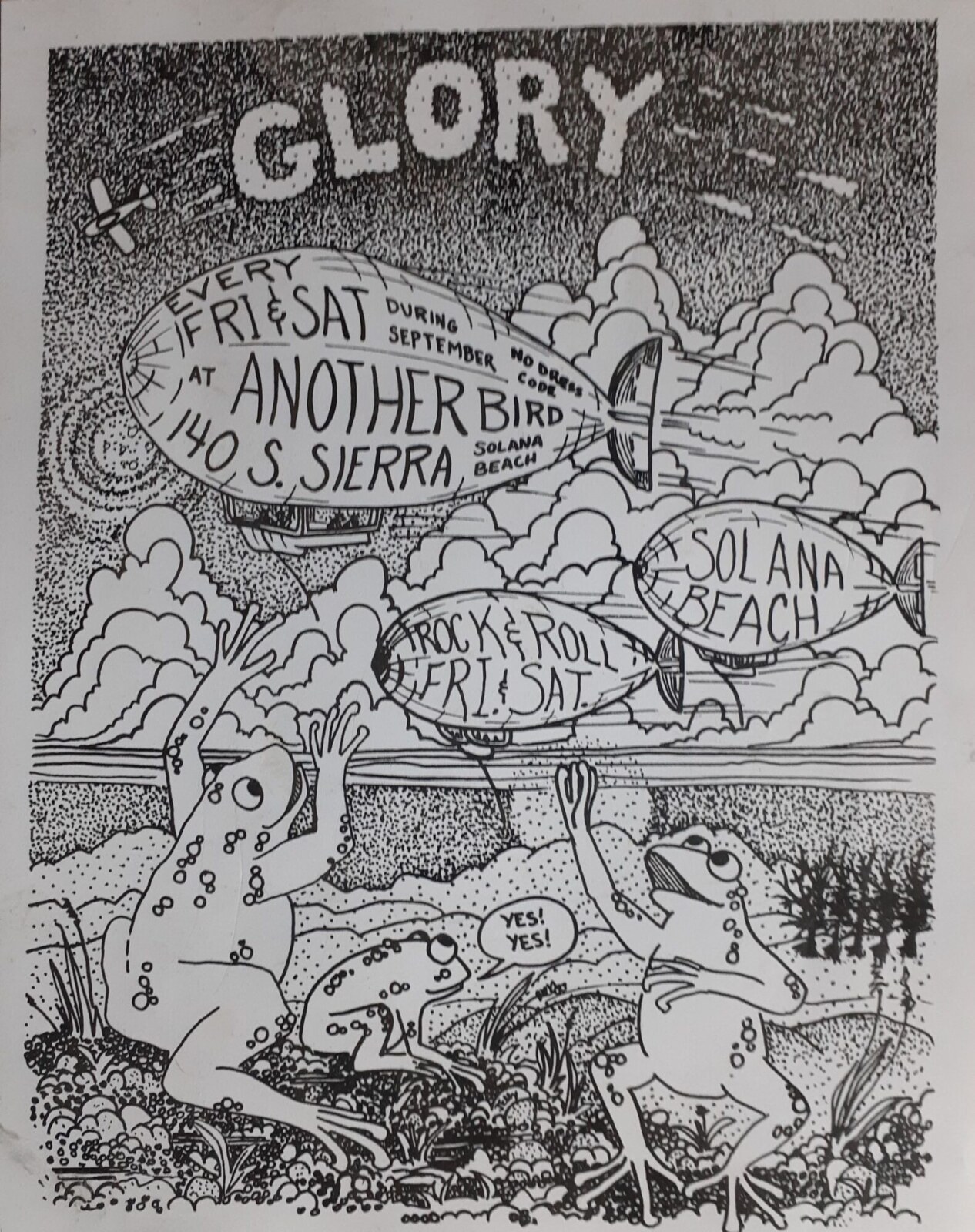 Would you share your insight on the albums' tracks?
Jack Butler: Snapshot in time, mostly originals and cool covers we were doing in clubs back then.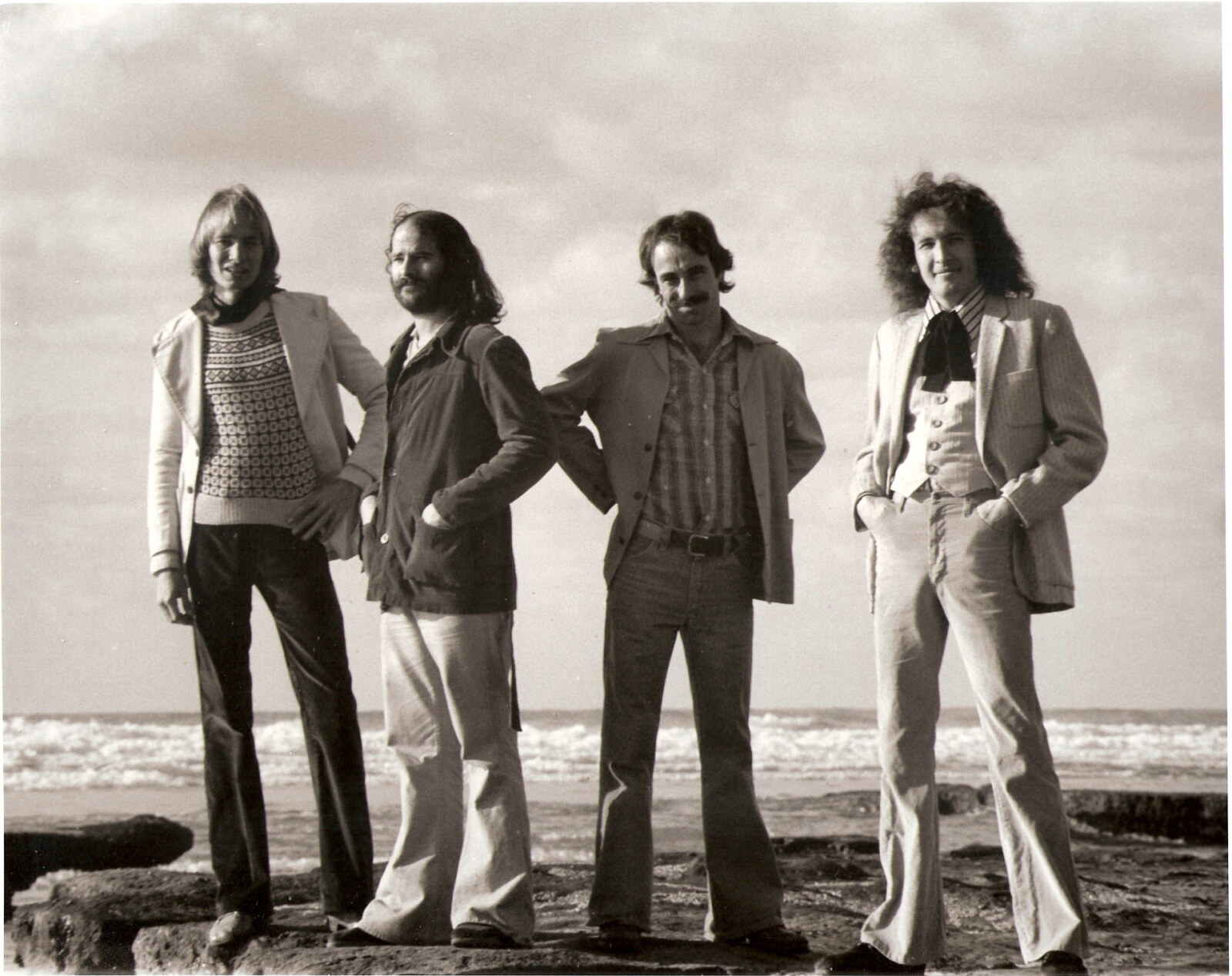 You had such a tight rhythm section…
Jack Bulter: Jack Pinney is the best grooving drummer ever, it was a blast to lock in on bass with him. And later, in 1973, I rejoined the band after a couple of years and became 2nd lead guitarist, the bass player that replaced me, Greg Willis (RIP) stayed in the band with Pinney and Jerry Raney.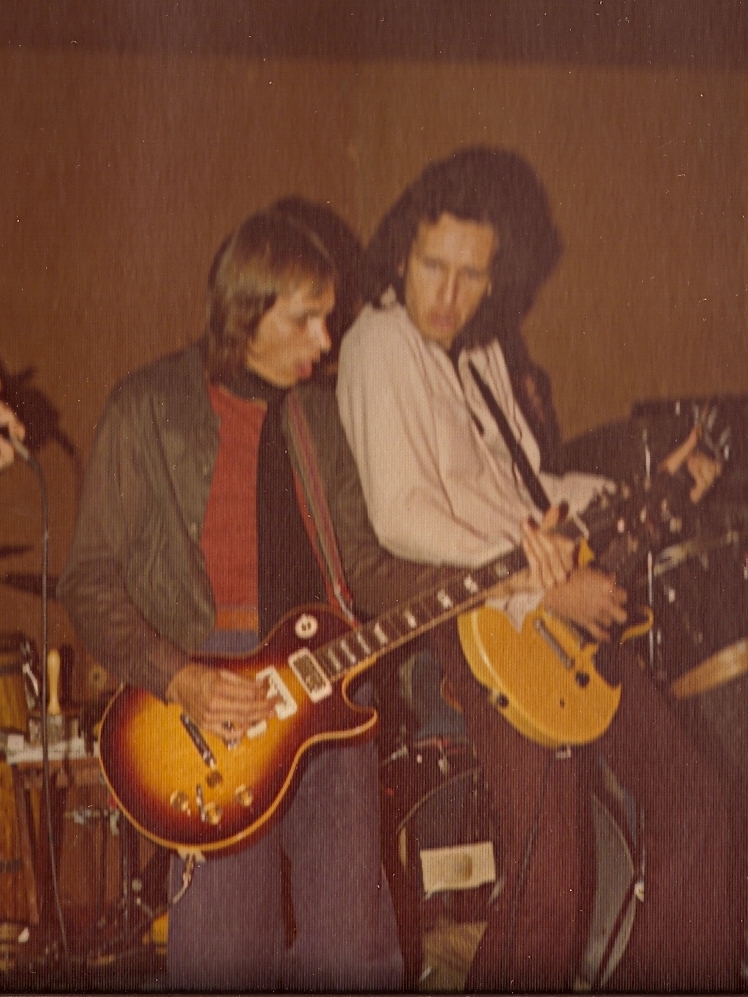 What happened after the band stopped?
Jack Butler: I joined a band called Bratz, that was hugely popular in the San Diego area in the early 80's, later the singer from that band and I formed Private Domain, we had four albums, were signed to MCA at one point. We still are together and gigging locally and writing songs now. Jerry formed the Beat Farmers, who recorded and toured a lot, they went big time, even got to play on Letterman. Pinney and Willis also played in other good local bands.
Jerry Raney: After Glory, I played with The Shames in the early 80's and went on to form The Beat Farmers with Country Dick Montana in 1984. We recorded and toured until Dick died onstage in November 1995. Later I formed 'Powerthud' with Joey Harris, Joel and Jef Kmak, and Mighty Joe Longa. We recorded a CD called 'Wide' that was quite good, but nothing happened from it. I play in The Farmers now, which consists of Joel Kmak on drums (Penetrators, Crawdaddies), Chris 'Sully' Sullivan on bass (Penetrators), Corbin Turner on vocals and percussion and myself. The Farmers have 3 CD's, 'Loaded', 'Fulmination', and 'Farmers SD'. We play clubs, concerts and festivals in Southern California.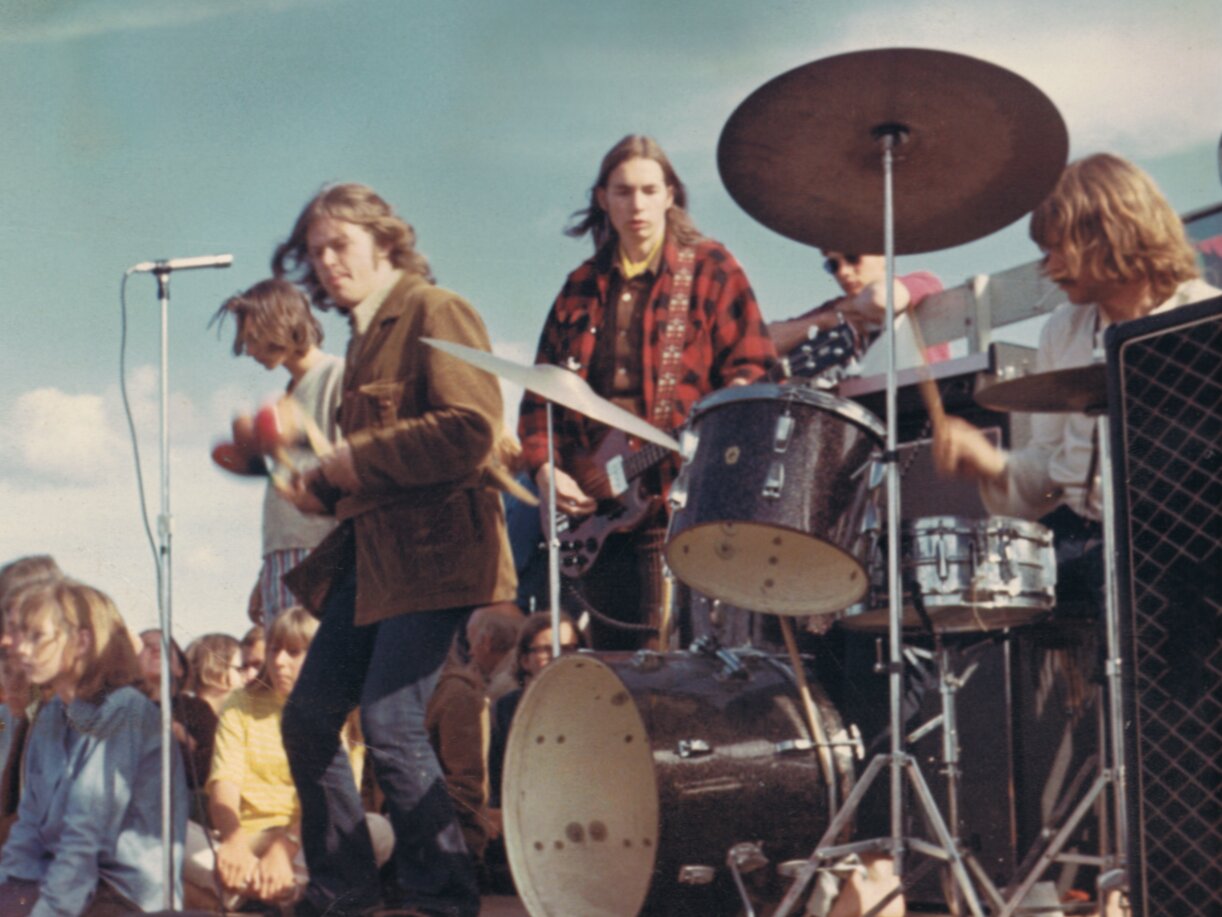 Is there any unreleased material by Glory?
Jack Butler: I have some other old Glory tapes laying around somewhere, plus Jerry and I have written and recorded 10 new songs for two music documentaries, A Box Full of Rocks, and Ticket to Write. Box Full of Rocks is about our old friend (and my roommate) Lester Bangs, Ticket to Write is about all the other music journalists from that era. As Jerry and I retained the rights to the songs and the master recordings, we are planning to release them, along with newer songs, on a new album at some point soon
– Klemen Breznikar