Dodson and Fogg – 'Against The Wall' (2020)
Chris Wade has been busy during the lockdown, recording an EP and this full-length, his third this year and approximately 26th this decade!
---
Instrumental opener 'Driving Out' rides an appropriately motorific groove (think of an acoustic, bluesy 'Autobahn'!) into the funky title track, a polemical cry for freedom of choice and free speech to do and say whatever you damn well please before THEY tell you what you can be and see. The tender sunrise greeting, 'Early Winter Day' brings a melancholic Nick Drake (and lengthy, hypnotic, Eastern-tinged) vibe to the proceedings, while 'Beneath The Tree' is another contemplative navel-gazer with a soft piano backing tugging at the heart strings.
And "beneath the tree" on a sunny day with a warm Summer breeze blowing through your hair is the perfect place to sit back and listen to Norman Eshley read 'The Train In The Distance' in his comforting, deep Wellesian voice! A perfect match, as Eshley had previously appeared in Wade's documentary on the final two decades of Welles' life, The Immortal Orson Welles.
Wade dons his Morriconian beret for 'Homage To Ettore Scola', his tribute to the legendary Italian filmmaker (A Special Day, Le Bal, La famiglia). The sprightly infectious waltz and earworm "Where-have-I-heard-that-before?" riff will have you scratching your head for days!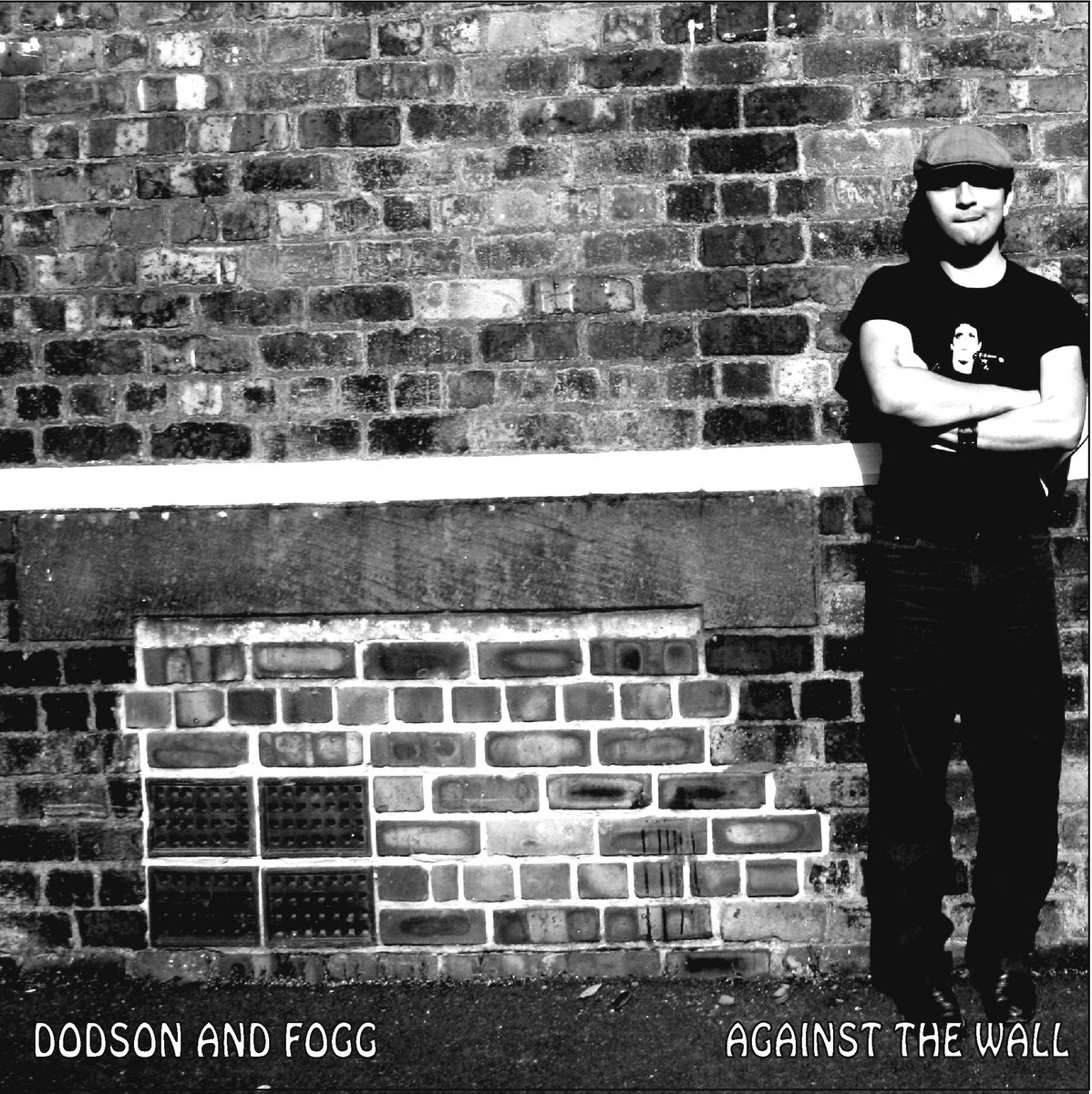 'In The Now' is another acoustic gem, a reflective look inward to gauge your place in this crazy, mixed-up world of clueless politicians, self-imposed house arrests and government lockdowns, and nervous ruminations over when everything will return to normal. The rocking instrumental 'The Line' ends the album on an upbeat note, shattering our dream state with a bit of old fashioned rock and roll to let us know we'll make it through this insanity, even if we have to satiate ourselves locked in a room up "against the wall". I can think of worse ways to get through this madness. Thanks Chris for delivering another outstanding album to chase away the blues.
Jeff Penczak
---
Dodson and Fogg – 'Against The Wall' (2020) (Released on Wisdom Twins/2020)