Blues Creation interview with Kazuo Takeda
Blues Creation was a legendary Japanese band formed in Tokyo at the end of sixties by two guitarists, Kazuo Takeda and Koh Eiryu, together with singer Fumio Nunoya.
---
Kazuo Takeda was born March 11, 1952 in Nihonbashi, Tokyo. He started playing guitar at the age of 13, and after playing with bands such as Falcons and Kinky Rockers, he became a professional guitarist at the age of 16 in August 1968. A year later he formed Blues Creation and released debut album for Polydor Records. Blues Creation participated in the first Japanese rock festival that same year. In 1971 'Demon & Eleven Children' was released for Colombia Japan. At the same time another album followed together with Carmen Maki. The band disbanded in 1972 and Kazuo moved to London and played there as session guitarist. Much more followed.
Where and when did you grow up? Was music a big part of your family life?
Kazuo Takeda: I was born in 1952. I was raised in Tokyo. My sister used to listen to early sixties American pop and rock'n'roll music. Artists such as Little Richard, Ray Charles, Gene Vincent, Art Blakey, The Cascades, Brenda Lee, Thelonious Monk, The Beatles and The Ventures to name a few. My mother was also an avid listener so music was always present.
When did you begin playing music? What was your first instrument? Who were your major influences?
I remember my first instrument was ukulele which my sister brought from somewhere. I tried to play some melody I knew by single note playing. That was when I was 8 or 9 years old. After a little while, in 1965 suddenly American surf music was getting so popular among the nation. There were many surf rock bands in every school. It was all because of The Ventures and their music.
Especially their lead guitarist, Nokie Edwards was guitar idol to every schoolboy. At the time, a friend of mine was already good enough to play difficult tunes by The Ventures. Stuff like 'Caravan'. I could learn basic technique from him. Thank you my friend.
What bands were you a member of prior to the formation of Blues Creation?
My first band was a surf rock band. We mainly played The Ventures' songs. We named ourselves The Falcons. I played with them for about a year.
Then I started listening to R&B type of music. Artists such as Wilson Pickett, Otis Redding, Sam & Dave and others. We also played a bunch of sixties British songs from The Animals, The Rolling Stones, The Yardbirds, The Kinks, The Zombies etc. They were so good.
There was a certain type of their songs I especially liked. I was too young to know the differences between music genres, but somehow I felt so musically attract to the blues.
What was the first song you ever composed?
That was when I was around 9 or 10 years old. I wouldn't call it a songwriting, but I was trying to make my own melody with my ukulele. Somehow I managed that, but the line sounded pretty much like other kids' songs I heard before.
My first original tune was written when I was 15. It's a song called 'Baby You Are Mine'. Simple three chords blues type of tune, rather than rock'n'roll or R&B, I think.
"I decided to leave the band and form a new group which only plays nothing but the blues, that's how the very first Japanese blues band was born."
Can you elaborate the formation of Blues Creation?
Early in 1968, my band started playing more blues oriented tunes. Songs by Paul Butterfield Blues Band, John Mayall, Electric Flag and others. I do remember we were not able to book a local club gigs because our songs were not welcomed there. It was just too hard to dance to the blues and they simply said that the blues is not popular in Japan (yet, that is).
Summer of 1968, my sister's friend asked me to join his band. They were playing Tokyo area as professionals. I wanted to play as a pro, so I joined that band. We were called The Bikkies. We played some go-go clubs and American military bases in Tokyo and Yokohama in Yokosuka area. That band mainly played R&B and some popular rock tunes of the day such as 'Purple Haze', 'Born To Be Wild', 'The Dock of the Bay', 'When a Man Loves a Woman' etc. No blues at all. Anyway I played with them until the end of 1968.
Playing those top 40 songs for 6 months were long enough for me as a young blues guitar enthusiast, so I decided to leave the band and form a new group which only plays nothing but the blues, that's how the very first Japanese blues band was born.
January 1st of 1969, we were on the train to Hachinohe city Aomori Prefecture. Heading for the first tour as Blues Creation. We were full of energy and anticipation. We loaded all our equipment like amps, drum kit, guitars, everything on the train with us, because no one in the band had driver's license. I was 16, and most of the guys were 16 and 17 years old. We were too young to have it.
We stayed one month in Hachinohe and we moved to Nagoya for a whole next month. That's how Blues Creation started. Also the very first song we played was probably 'Born In Chicago' from Paul Butterfield Blues Band.
How did you decide to use the name "Blues Creation"?
In those days most bands had 's' letter in their name. For instance The Tigers, The Lions, The Bears etc. So I want to name my new band without 's' at the end. And also we supposed to be the first blues band in Japan, so band name should have the word blues in it. 'Creation' is something I like, I don't know why and I don't have any particular reason, but somehow I kinda like the sound of it, so we decided to put that together. "Blues Creation? Yeah, why not, sounds okay to me," I told the band members and they liked it.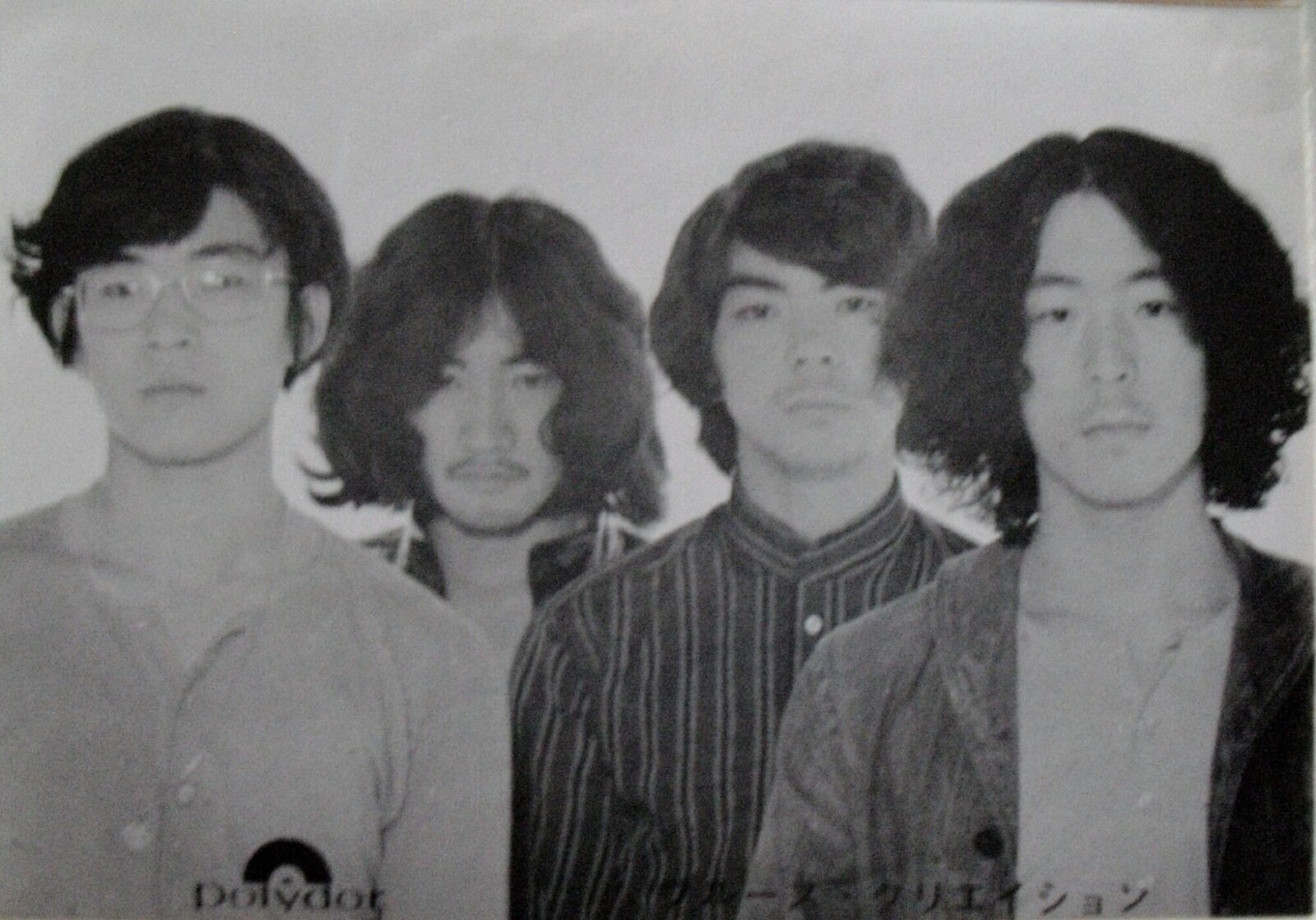 What influenced the band's sound?
Overall we were listening to blues music, from 1920's Ma Rainey's jazz blues to Robert Johnson and Lightning Hopkins' country blues. We also liked Chicago blues artists such as Muddy Waters, Otis Rush, and as a guitar player I listened to BB King, Freddie King, Albert King, Eric Clapton, Peter Green and Michael Bloomfield. We learned songs from them and basically played what our lead singer could sing. That's how we developed our repertoire.
Did the size of audiences increase following the release of your debut?
No it didn't, because in those days blues was not popular at all in Japan. We came to the scene too early. It was three or four years after we released our self-titled album that some local bands from the Osaka area started to play blues music. Most people say that was probably the first blues boom in Japan. It seems like we were a little bit ahead of time in Japan.
How did you get signed to Polydor Records?
Although general audience didn't know what the blues is all about, but for the musicians it was slightly different. Soon after we started gigging in Shinjuku area, our band was getting popular among players and some hardcore music lovers in the music scene.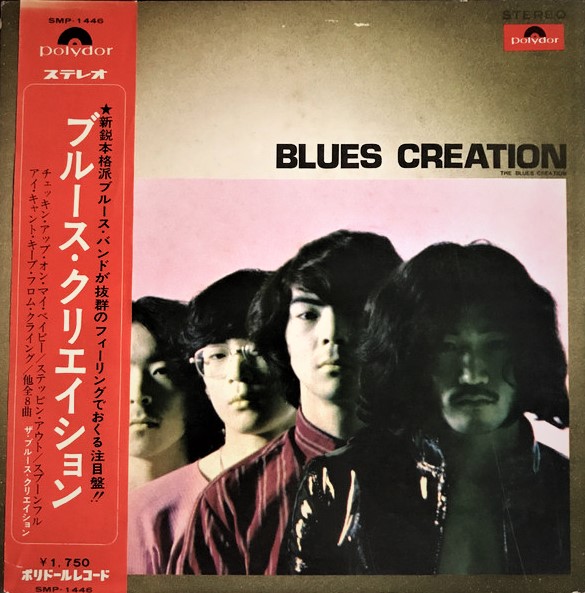 Major record companies in those days in Japan were searching for new bands and Polydor Japan was one of them. They wanted something new. A that band would band play a new type of music and we were there. We were at the right time, at the right place with enough of mystic around us and the label decided to give it a go. We worked with the famous producer Mr Matsuura, who produced The Tigers. They were very popular band at the time. He came to see us play and he liked us and we signed, that's how it was.
What's the story behind your debut album? Where did you record it? What kind of equipment did you use and who was the producer? How many hours did you spend in the studio?
We recorded that album at Polydor studio in Tokyo. The studio was equipped by Ampex 4 tracks recorder. I was using Elk's Strat type of guitar named Wildcat through Elk's 75W tube amp called The Viking. Recording style was done mostly live in the studio. They told me that I can overdub once. I didn't know what that means. We spent two days in the studio. Perhaps totally only 16 hours, something like that.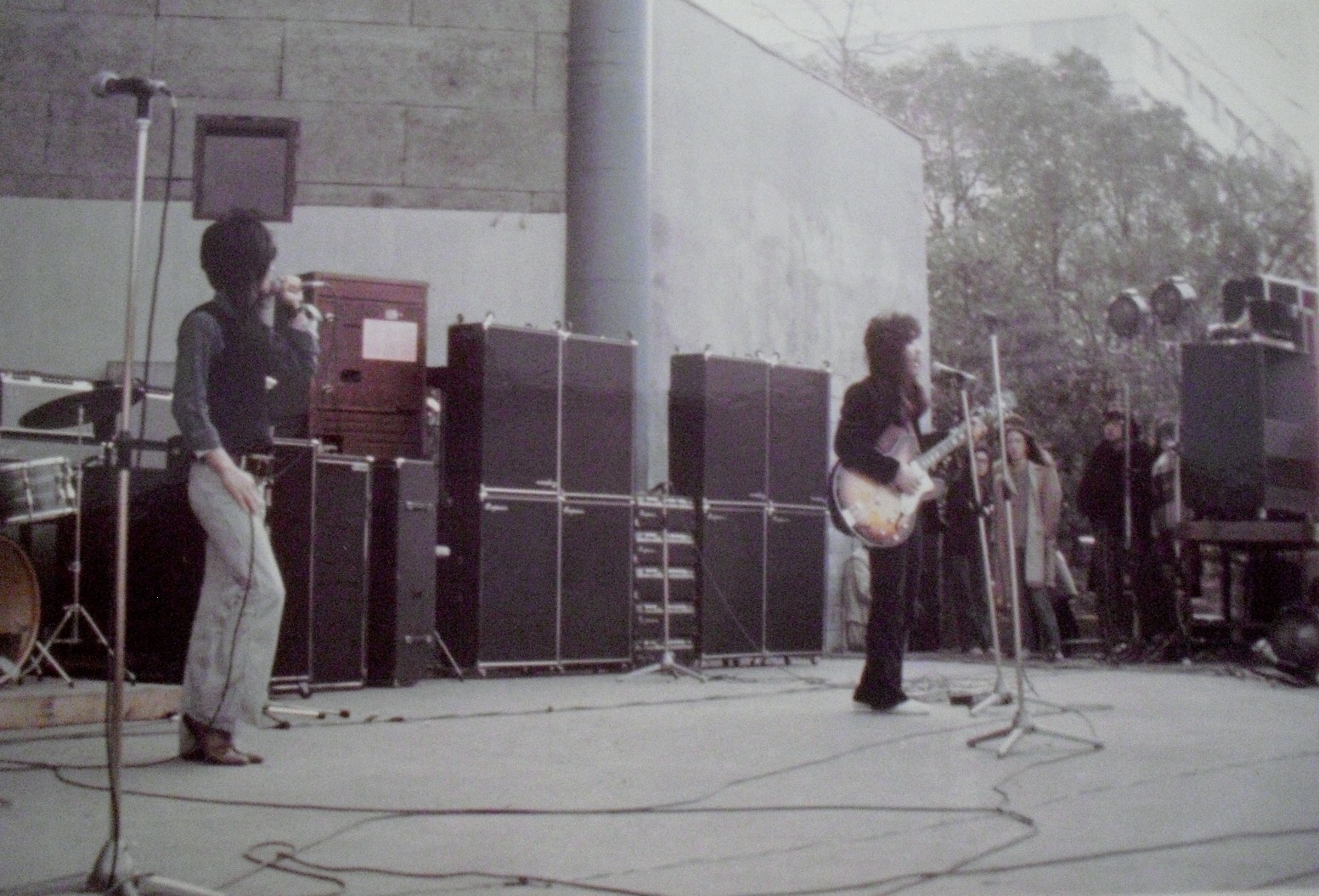 Please share your recollections of the sessions. What were the influences and inspirations for the songs recorded?
It's been only three months since we formed a new band. We selected songs from our live repertoire.
Were you inspired by psychoactive substances like LSD at the time of writing the album?
Not really…
How pleased was the band with the sound of the album? What, if anything, would you like to have been different from the finished product?
I thought it was alright because I didn't know anything about studio techniques. So apart from guitar playing, I didn't notice anything.
Did the band tour to support the LP?
No, we didn't do anything like promotional activities except playing a couple of TV shows and some interviews with music magazines. But we were playing lots of usual club gigs around Tokyo metropolitan area.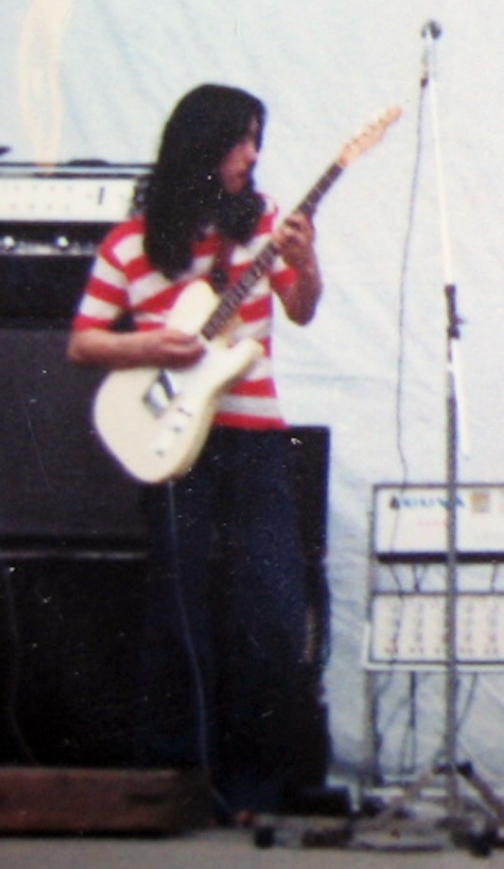 Was there a certain concept behind the album?
No, we didn't have any concept in mind. I guess record company needed a new style, something that's blues or maybe even psychedelic oriented.
How about your second album 'Demon & Eleven Children'? What's the story behind it?
After our first album, we had to go through a lineup changes a few times. In late 1970 or early 1971, when original drummer Shinichi Tashiro left the band, he introduced us to a young drummer Masayuki Higuchi (1954- 2017). After we got this young and talented drummer we were gradually changing our style to more blues rock rather than to follow authentic Chicago blues. Also I started writing original songs. I was writing quite a lot actually. I wanted to convert our music from just a blues band to rock band that plays and express their own music and feelings.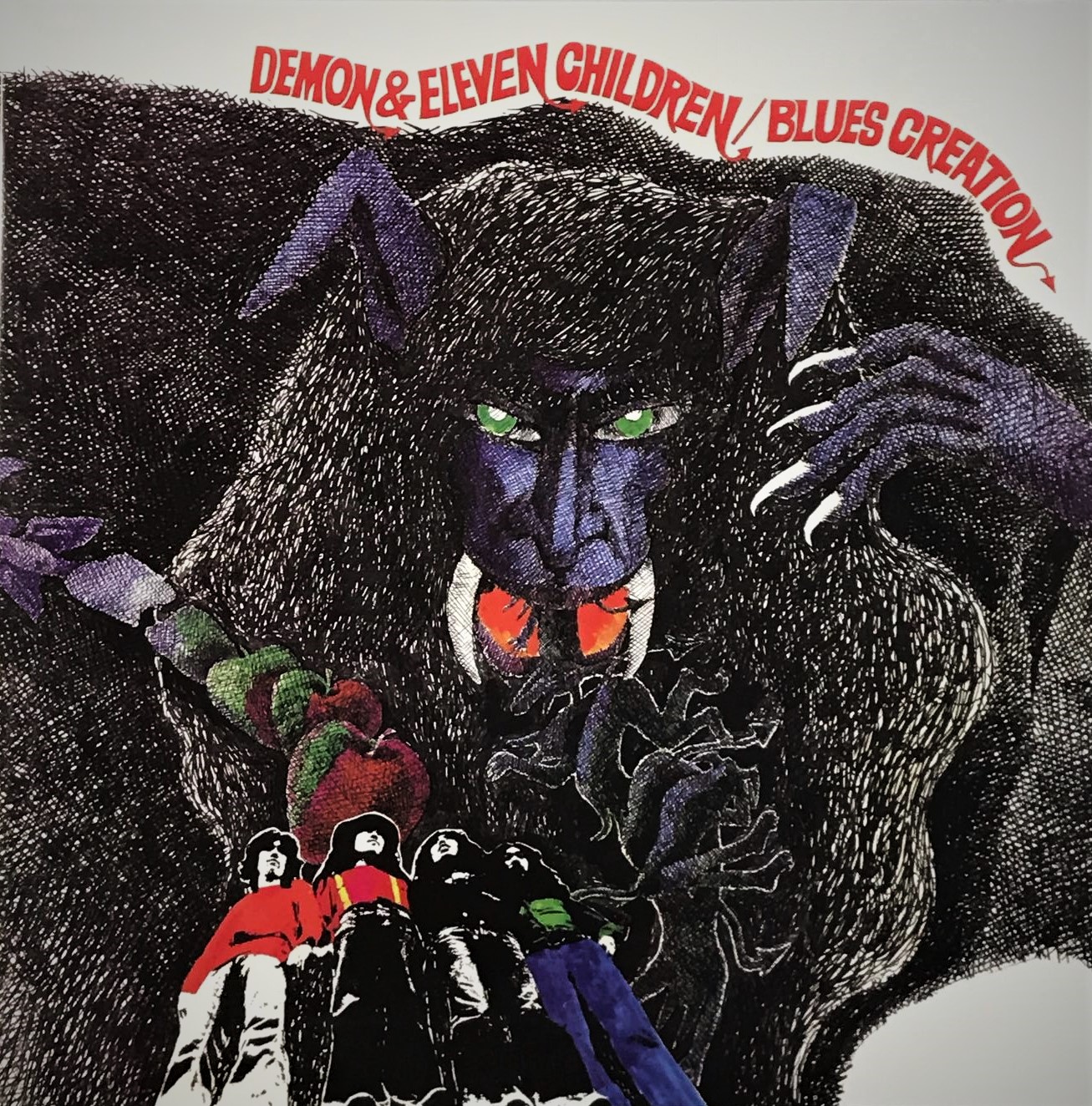 You signed to Denon, right?
Yes, we did.
Would you share your insight on the albums' tracks? What kind of equipment did you use and who was the producer?
Mr Kuroda from Denon Records was our producer. He gave us a lot of freedom as far as recording is concerned. I was playing Epiphone Riviera 1967 model (I still love that guitar sound, too bad I sold this baby) and amp was modified Guyatone 100w (Fender Showman type).
What can you tell us about the cover artwork?
Well I can only say we were not happy with that cover. There was no time for us to complain and ask them to change it for a new one.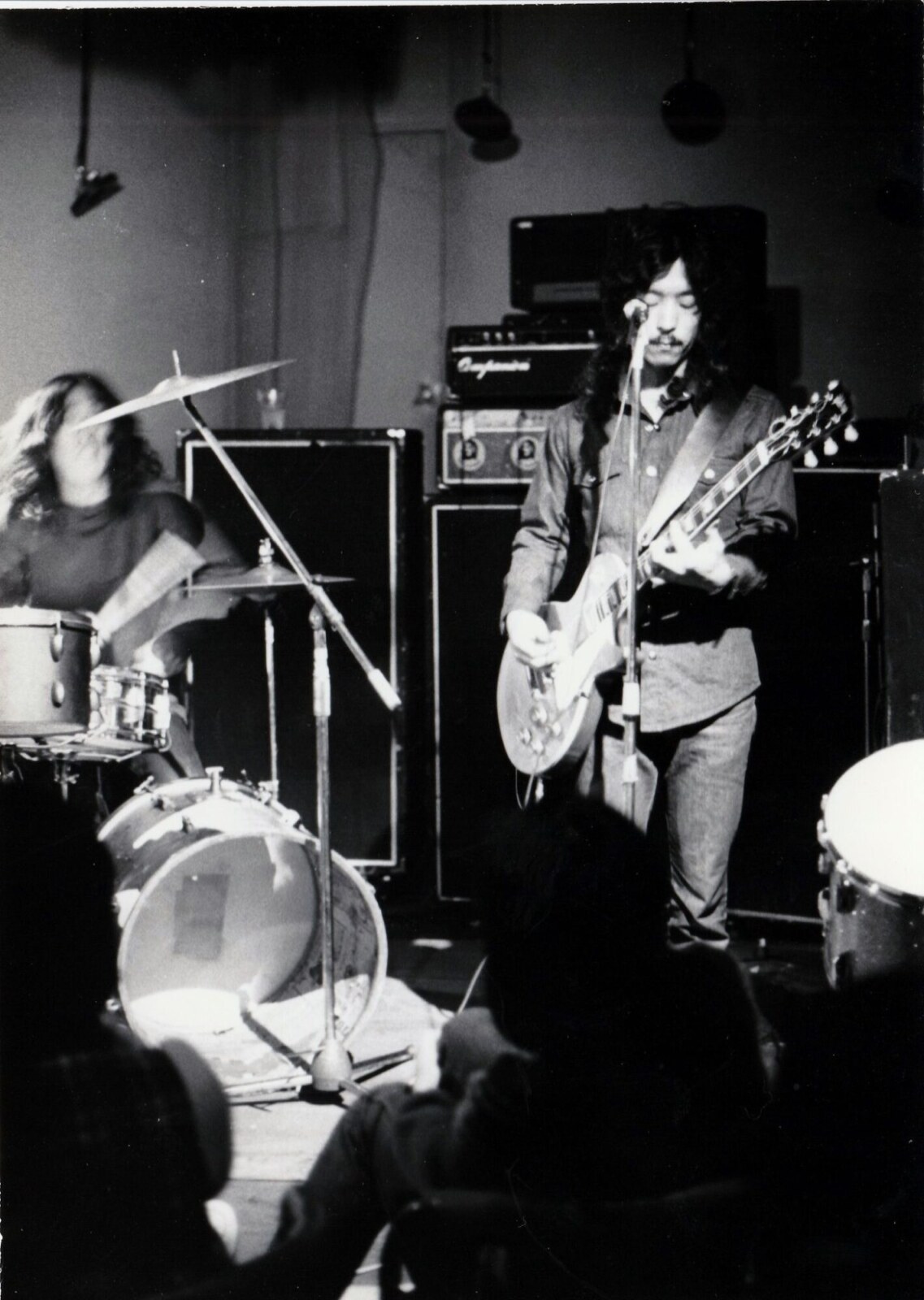 The same year you recorded a collaboration with Carmen Maki.
Actually those two albums were recorded almost at the same time, meaning we finished 'Demon & Eleven Children' first and next week we were recording with Carmen Maki. She was a very famous popular singer at the time and her record contract with CBS Sony ended, so every major record company tried to get her, but she was very stubborn and decided to go with her new style, which was rock! And it seems like Denon truly understand and gave her a chance to change. I met her early in 1971 and occasionally she came to our gigs and we played together. That's how we developed our musical relationship.
The cover artwork is really stunning. 
It was all taken care by record company. They did a great job I think.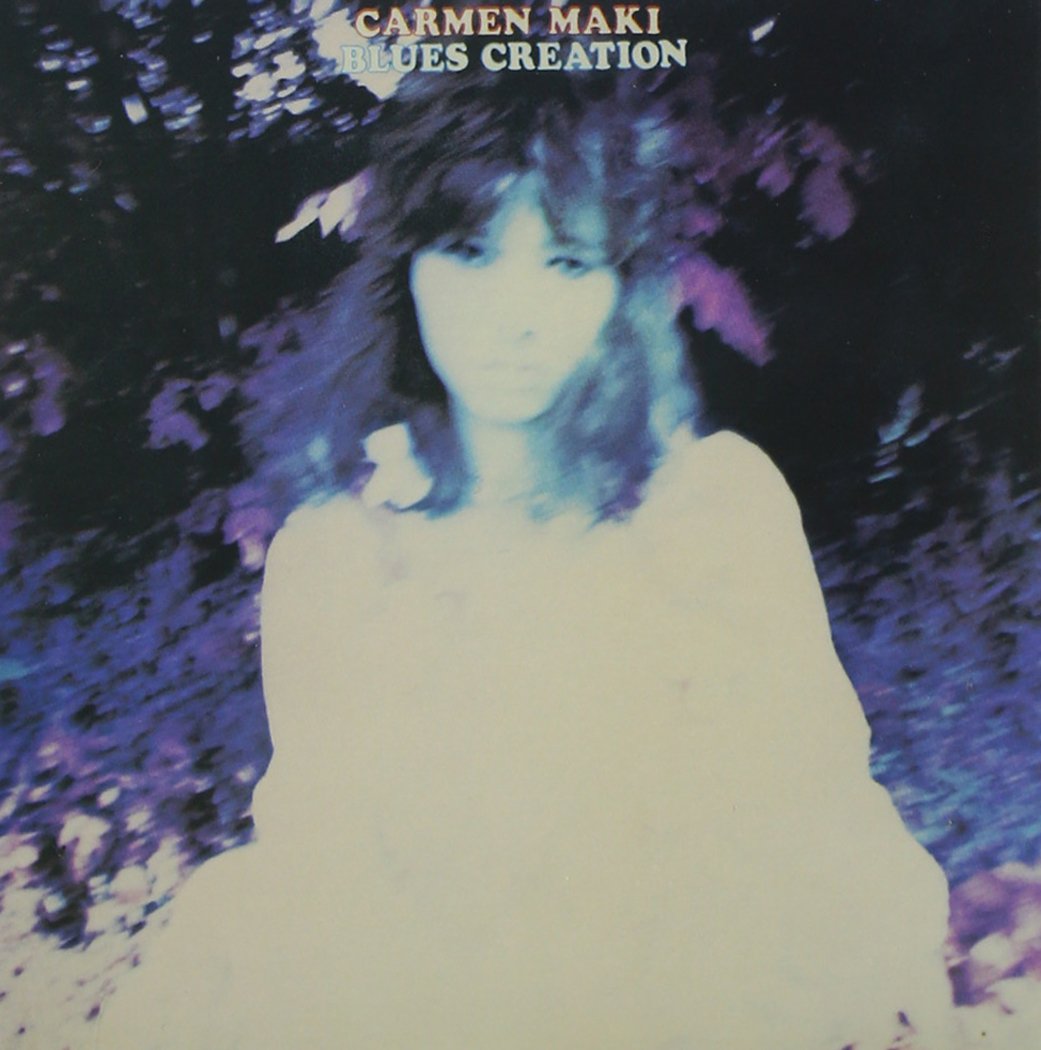 You dropped the blues in your name and continued as Creation. What followed is another wonderful release in 1975.
Blues Creation played so many live gigs in 1970-71 period. We were playing outdoor rock festivals which were getting popular in Japan. Blues Creation was booked for rock festival almost every week. It seems like we were in the middle of that movement.
After Summer of 1971, everyone in the band felt like we were burned out. Because of that, Blues Creation (2nd album lineup) disbanded by the end of 1971.
Then I formed a new band named 'Bloody Circus'. It was a power trio and we played only for six months and broke up.
After that I have relocated to London, England. There I saw many great bands and I played with some local bands. I also had some auditions, those were great days. I stayed about a half a year and came back to Japan to form a new group. The Creation was born. It was in 1972.
How did collaboration with Felix Pappalardi come about?
For the next three or four years we worked so hard polishing our band. We wrote new songs and did a lot of rehearsals, live gigs, tours, etc. Occasionally we opened the show for international artists that came to Japan. We were part of the Faces, Mountain, and many others and that's how I met Felix Pappalardi. He came to Japan with Mountain in 1973. In 1975, there was a big rock festival in Japan. We called it The World Rock Festival. Felix came to Japan for that tour and he asked me to join his festival band and that's how we started to develop musical relationship. Also Creation was about to make our second album and somehow Felix got involved as producer. We spent the next three months in New York at his home in Nantucket Island. During this recording project we dig each other a lot and after all he became a lead singer of the band. Next year we did the US tour. That was quite exciting and precious experiences indeed.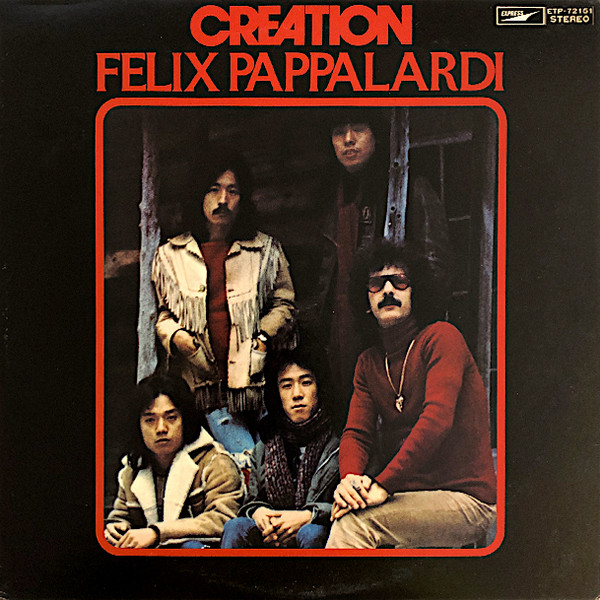 Quite a lot of albums followed, including your solo release. Your style changed quite a bit. Would you like to share a few words what influenced your to make different direction?
Late seventies when I wanted to focus on blues again, I found out that blues and jazz have quite the same feeling. What I'm talking about here is old swing jazz and early bebop jazz, not that fusion or modern contemporary jazz, you know?
Even when I was a teenager I was listening to players like Wes Montgomery, Charlie Christian, Django Reinhardt. Especially when I listened to Charlie Christian I heard a lot of blues in his playing. That kind of playing made me into jazz, but I was never into jazz fusion. As long as I feel the blues, that's what I like. However I'm a rock guitarist so I only played that jazzy style for a quite short period of time between 1978-1979.
Looking back, what was the highlight of your time in the band? Which songs are you most proud of? Where and when was your most memorable gig?
Highlights: Blues Creation (2nd Era, 1971 ), Creation (1974-82), Boys On Rocks (1987).
My favourite songs are 'Lonely Heart', 'Spinning Toe Hold' (sales wise). I wrote and recorded more than 200 songs. Every song is my child. I love them all.
The most memorable gig was supposed to be Budokan '76, but I don't actually remember much of it. Otherwise, the US and Australia tours.
After I had played so many live performances in so many different places on various occasion, I now think every gig is equally precious. I don't know how many more gigs I can play, but I 'm always appreciating every chance I get and I know I'm a lucky guy.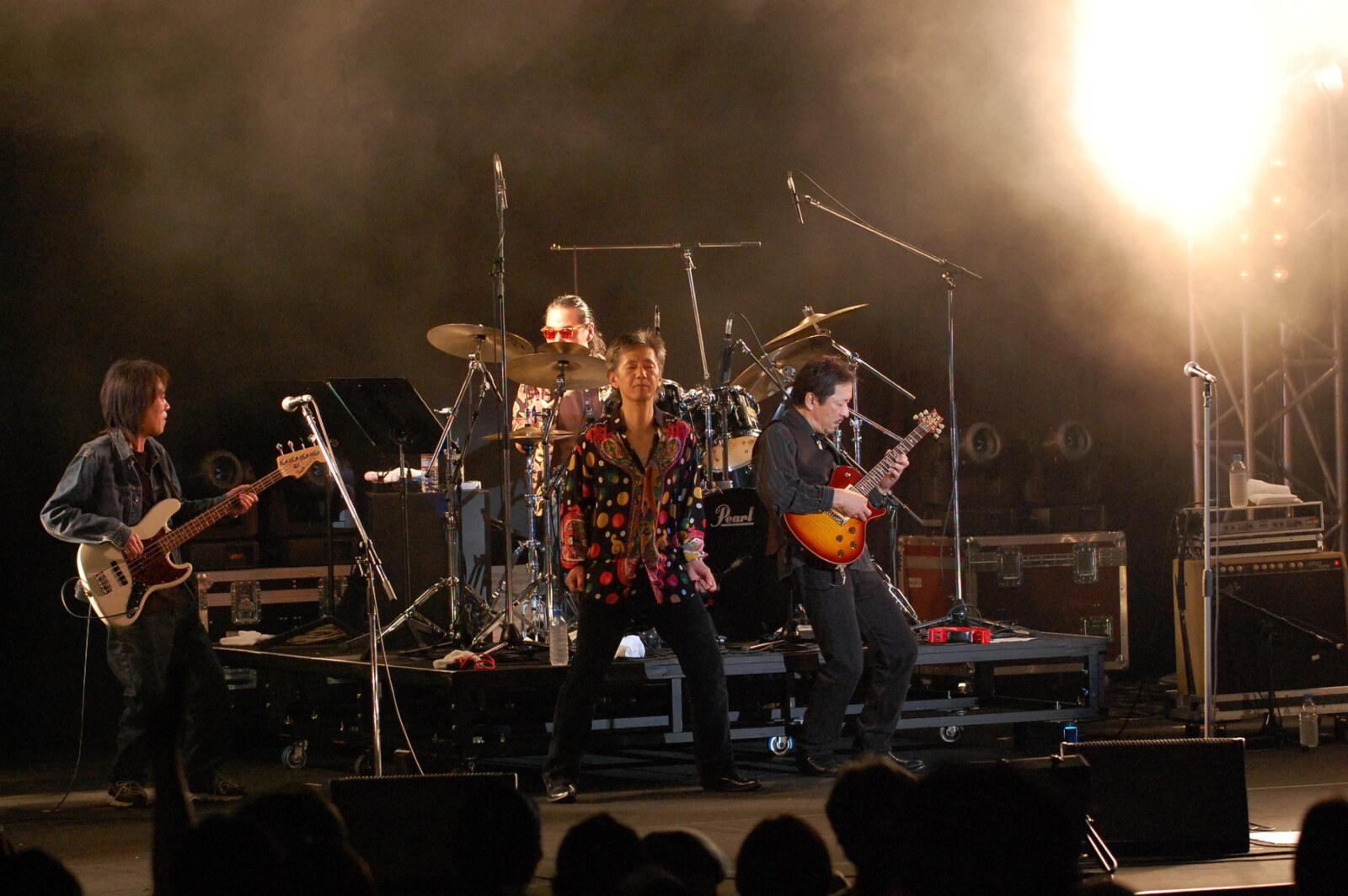 Is there any unreleased material by Blues Creation?
In 2008 Blues Creation played one night reunion live in Tokyo, and it was recorded.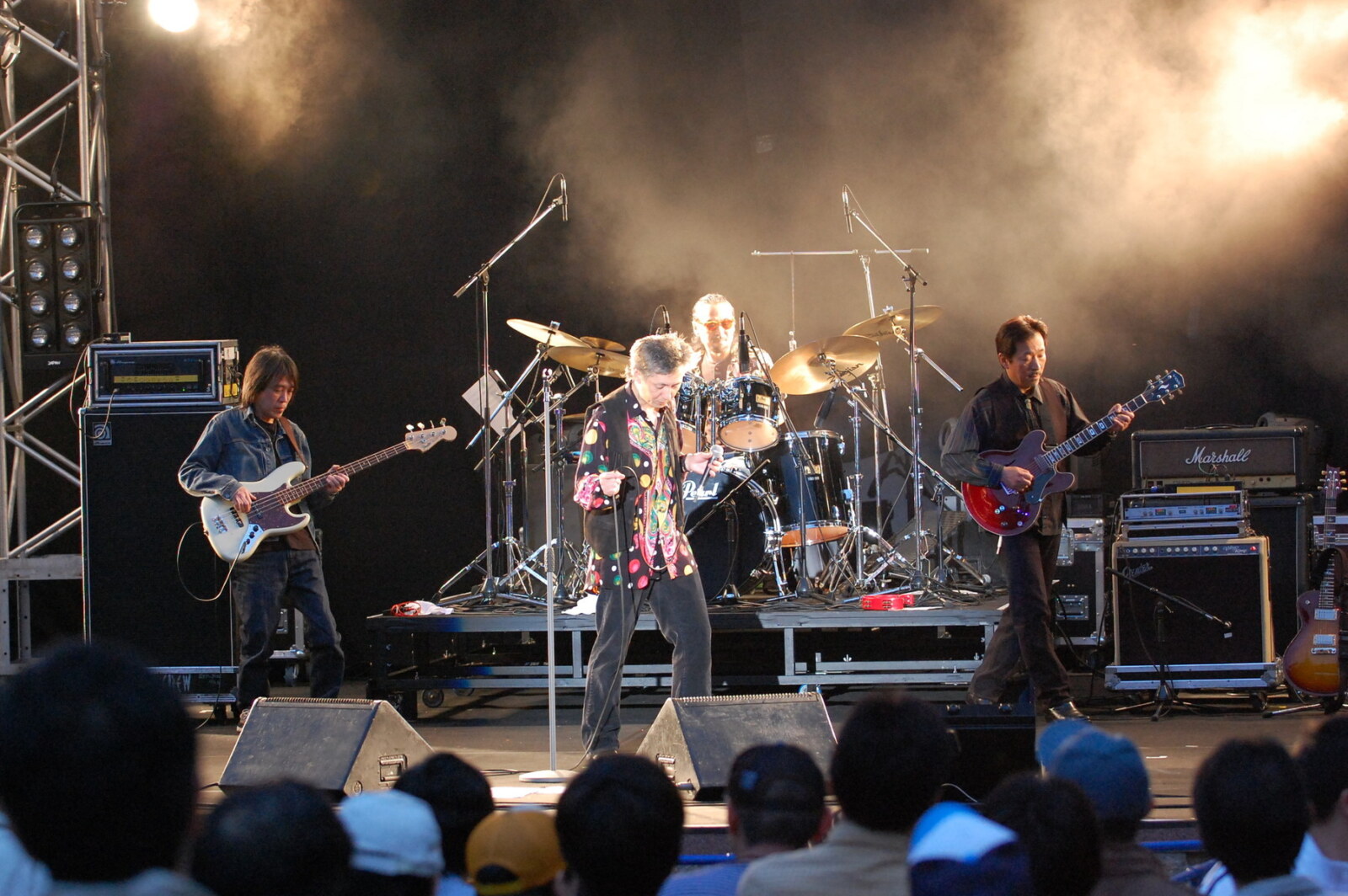 Would you like to comment on your guitar technique? Give us some insights on developing your guitar technique.
All those years I have been listening to so many great guitarists on this planet. That's how I develop my own style. When you're older, you feel more relaxed and you're enjoying your guitar playing because you know you don't need to prove anything. You just enjoy playing your guitar. These days only good sounding tone to my ears, body, and soul matters, rather than to focus on melody and harmony which was my priority in the past.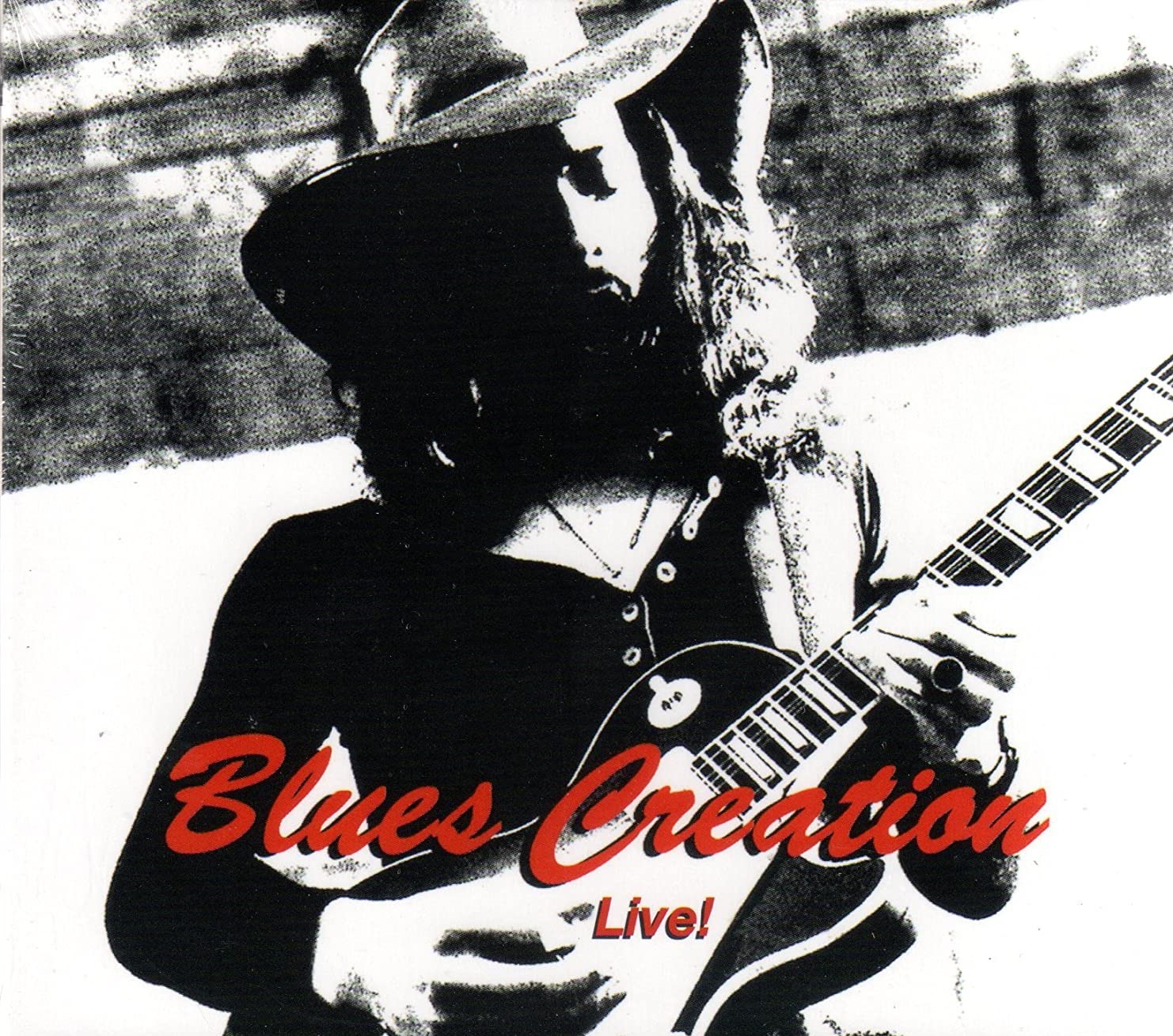 What currently occupies your life? Are you working on a project?
Trying to survive from COVID-19.
Thank you for taking your time. Last word is yours.
Thank you for giving me this chance to remember those happy days. Also I hope everyone in this world can stay happy in this difficult times. Let the music make our soul happy. Kazuo Takeda
– Klemen Breznikar
---
Kazuo Takeda Official Website