'Valle Del Sol' by La Era De Acuario
Exclusive video premiere of 'Valle Del Sol' by a great Mexican psych rockers La Era De Acuario!
---
La Era De Acuario (Age Of Aquarius) is a Mexican band from Mexico City that was born in 2018. Their artistic need is to show the world the sound of love and evolution! They are clearly inspired by the sounds of the psychedelic revolution; Serge Gainsbourg, The Fuzztones, Os Mutantes, Los Dug Dug's and others.
La Era De Acuario are kids of the nineties so their music has still some shades of grunge in their first EP 'Lunar', released by the Mexican collective Psych Out. 'Lunar' contains four songs and two music videos; "Hippie Hippie Hourra", a cover to Jaques Dutronc and "Om Ganesh".
A fusion of analog ambiances and mystical voices, taking all this energy into the stage with a powerful and psychedelic show. The band played both times at the Hipnosis Festival alongside to other internationals bands like Allah-Las, The Mystic Braves, Las Robertas, Boogarins, Faire.
With the new pandemic situation, they recorded 'Valle Del So', an acoustic single sharing peace to all the people recording in the distance, with all their band mates in their homes.
In this instrumental track we took some elements like mandolin, Tibetan singing bowl, zither and the natural sound of our heart and jammed in the distance. Those are the sounds of hope in the rays of the "Valley of Sun". – La Era De Acuario
Hellvira Lavey, founder of 'Diabolique Cabaret' is starring in the video. She is running Colombian company for performance and burlesque, empowering women across the world with their sexuality and nature. The liquid show was made by the Mexican artist Coatl Light Show.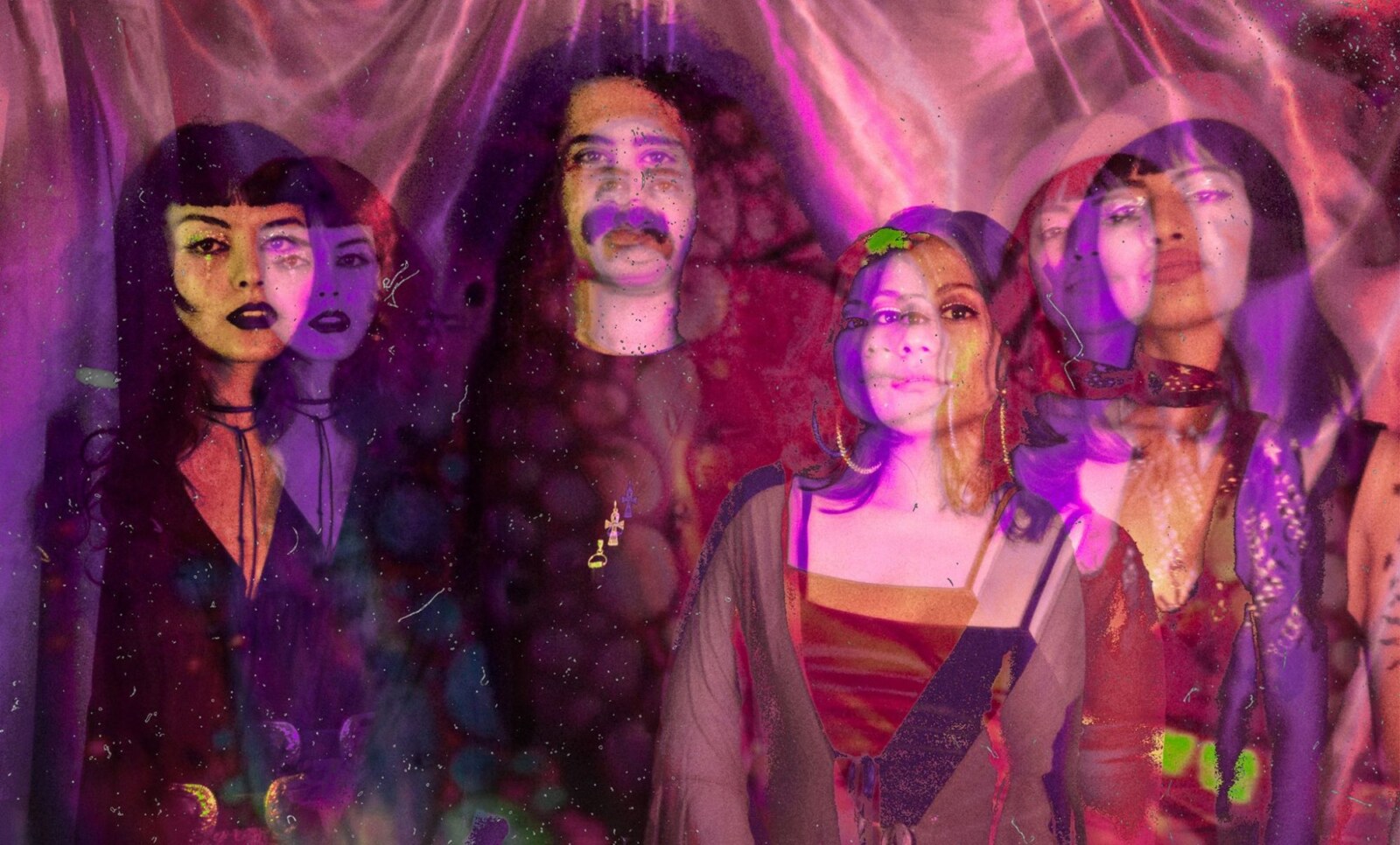 ---
La Era De Acuario Facebook
La Era De Acuario Instagram
La Era De Acuario Bandcamp
Psych Out Facebook
Psych Out Instagram