'The Split from the Black Hole' by Heavy Temple and Wolf Blood
Fuzz Lords Heavy Temple and Doom Rippers Wolf Blood team up to pay homage to the pioneers of funk, FUNKADELIC. Crank up these down-tuned and sludged-out renditions. 'The Split from the Black Hole' is being put out by Riff Merchant Records. Free your mind, the doom will follow!
---
This project is to expand minds to all the music that contributes to the current state of heavy metal. One year after Black Sabbath released their self-titled record, Funkadelic released 'Maggot Brain'. There are clear parallels between Eddie Hazel's guitar riffs on the title track and things like Boris's 'Flood'. Not to mention George Clinton's love of outer space (and LSD)!
Take a listen to Heavy Temple's cover of 'Hit it and Quit it', and Wolf Blood covering 'I got a thing, You got a thing, Everybody's got a thing'.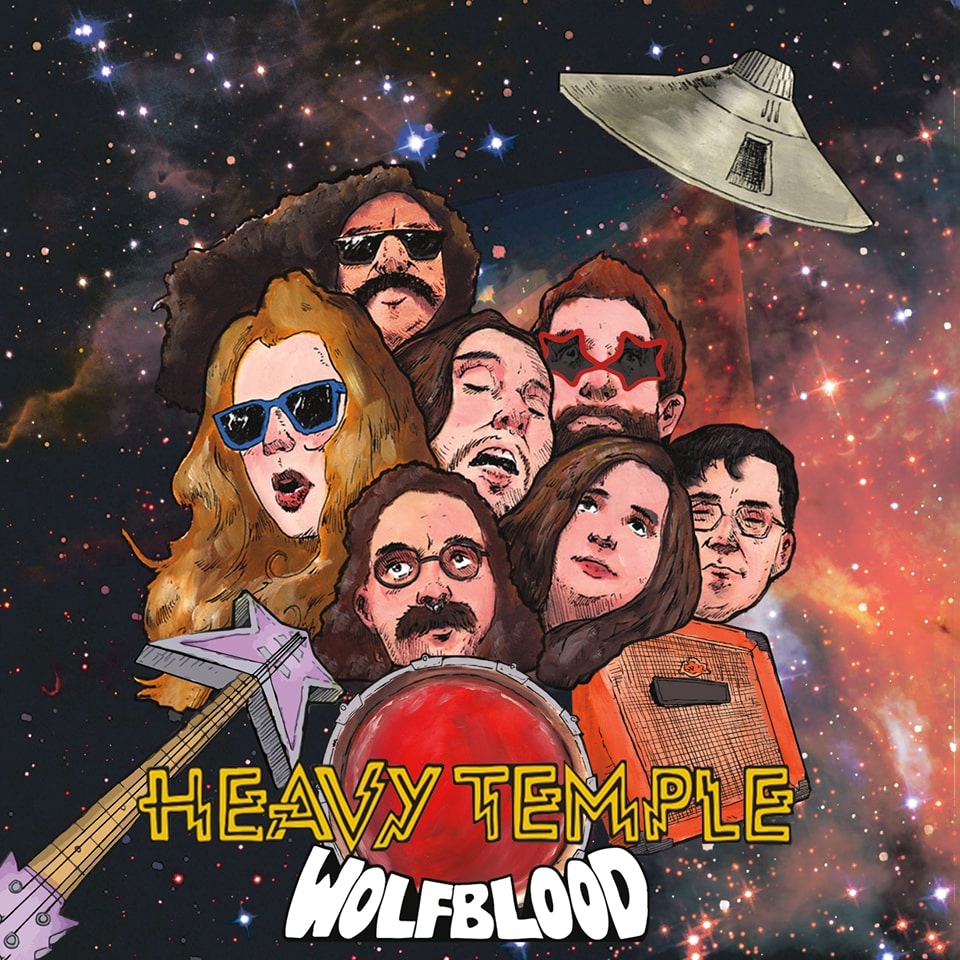 There will be 200 on black, 100 on random, and 25 "Wax Mage" variants.
Heavy Temple is a three-piece from Philadelphia, PA. Their second LP 'Chassit' turned a lot of heads in 2017, as well as their contribution to Blues Funeral's Women of Doom' split this year.
Wolf Blood is a four-piece from Minneapolis. They released 'II' last year as a much anticipated follow up to their first record.
You can pre-order via Riff Merchant Records
---
Riff Merchant Records Official Website
Riff Merchant Records Facebook
Riff Merchant Records Instagram
Heavy Temple Facebook
Heavy Temple Instagram
Heavy Temple Twitter
Heavy Temple Bandcamp
Wolf Blood Facebook
Wolf Blood Instagram
Wolf Blood Twitter
Wolf Blood Bandcamp