Sfinx interview
Sfinx formed in Bucharest in 1963 by three high school students. They played at various festival until 1967. The band's lineup changed often. Around 1967 there was another lineup change that eventually recorded first album Lume albă in 1975. Their masterpiece was the 1978 album Zalmoxe. It's a conceptual album based on the archaic mythology of the Dacians featuring lyrics by Romanian poet Alexandru Basarab. Keyboardist Doru Apreotesei was part of the band from the early eighties and will try to answer questions about Sfinx history.
---
Where and when did you grow up? Was music a big part of your family life?
Doru Apreotesei: I grow up in Timisoara, Romania in the mid-1950. My family supported me when they realized I have musical talent, but they did not work with music. However, my whole family listened to a lot of music and took me to live events. Mostly classical music.
When did you begin playing music? Who were your major influences?
I started playing piano at age five. When I was seven I went to music school. When I was eleven I quit music school because I loved improvising and wasn't interested in classical music format. I started to like rock music! However, at nineteen I begin to study at Music High School Timisoara and graduated three years later. My major influences were; depending on different periods in my music journey, (among others): Beatles, Emerson, Lake & Palmer, Keith Jarrett, Chick Corea, Weather Report. And some Romanian bands such: Sincron, Phoenix and more.
Was it difficult to get rock records in Romania back in the sixties and seventies?
Referring to records made outside Romania, it was very difficult. However, for a while, in the 60s the Romanian record company Electrecord put out some records with international artists. But our main source of listening to west rock European or American music back than was Radio Luxembourg or Radio Free Europe. In few parts of Romania (Timisoara included but also Bucharest) people could get some original records easily because many had relatives or friends living in Germany or other "similar" countries.
Were you in any bands before Sfinx?
I played in different bands but worth mentioning are (some other known bands beside Sfinx): Pro Musica (my first serious band), Gramophon and Post Scriptum.
Can you elaborate the formation of Sfinx?
Let me start by saying that I joined the band later! Being a little bit younger, by the time Sfinx started their activity I was around 10 years old and a dedicated fan of the group! And I remained a fan until 1982 when I became a member of Sfinx. The band started in 1963, but we could quite fairly say that the band formation and activity could be "simplified" in 2 periods : 1) The "Dan Andrei Aldea" (multi instrumentalist, composer, etc. considered the best rock musician ever in Romanian Rock) period and 2) The after Dan Andrei Aldea period. Of course, the period before Dan Aldea is very important too and very valuable. However, this may be a short and testing period compared with when Dan Andrei Aldea (and later Mihai Cernea, drums) joined the group. More info about this can be found via Wikipedia even though not of it is 100% accurate. The answers to next questions will also complete the answer to this question.
How did they sign to Electrecord?
For obvious reasons (above) I can not give a complete answer but at the time Electrecord signed the band, Sfinx was already a known band trough live and festivals activities. To sign the band came as a natural process.
The first recording is an EP from 1974? 
According to Wikipedia the year was 1972… (?). There is only Corneliu "Bibi" Ionescu (bass) able to answer this question. Unfortunately, the other members of the group from that time (Sfinx was a trio) Dan Andrei Aldea (guitar) and Marian Toroimac (drums) passed away in the beginning of this year (2020).
Debut album Lume albă followed? 
I was not with Sfinx at that time. However, beside Corneliu "Bibi" Ionescu and Mihai (Misu) Cernea members of Sfinx at that time too, participating at that album was also Dan Badulescu who lives in Bucharest today too. He changed his music career many years ago to become a priest! They can answer this question! Dan Andrei Aldea was the 4th member of the band.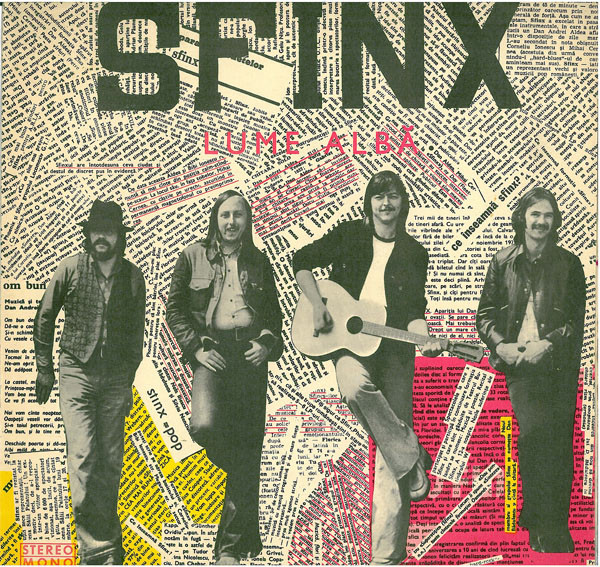 Zalmoxe was much more progressive in its structure and sound. The more detailed answer could be done by the members of Sfinx I mentioned above. However, I could partially analyze around this album. At that time, Romania was under the Communist Party and Nicolae Ceausescu who asked the musicians / composers to create their music around the Romanian musical and historical traditions. Under such circumstances, "Phoenix", (the group that was together with "Sfinx" the best rock band at that time), came already with a double album called Cantafabule. It is fair to say that those 2 reasons had a decisive impact in creating Zalmoxe. Zalmoxe / Zalmoxis identified by some with the thunder-god important god Gebelezis of the Dacians and Thracians was obviously an decisive figure of the beginning of Romanians. While the music sounded very international (even though there are many Romanian folk influences as well), the lyrics are very much telling the story of Romanian people.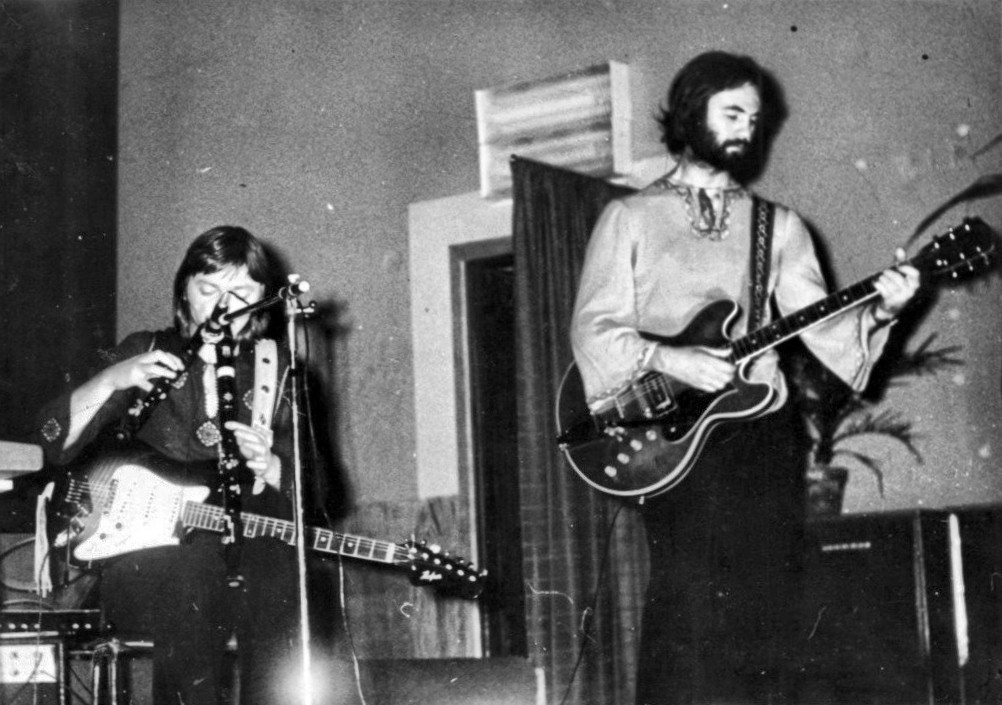 How about concerts? 
Under my Sfinx period we had concerts mostly in Romania. By that time, Sfinx was the only band organized as an institution. Everything around the music was close to how rock bands used to be organized world wide. The story about how this was possible is longer and probably not so important. So, we were always the main act if we share the stage with others which happened sometimes. We used to choose younger artist to promote and perform as opening acts.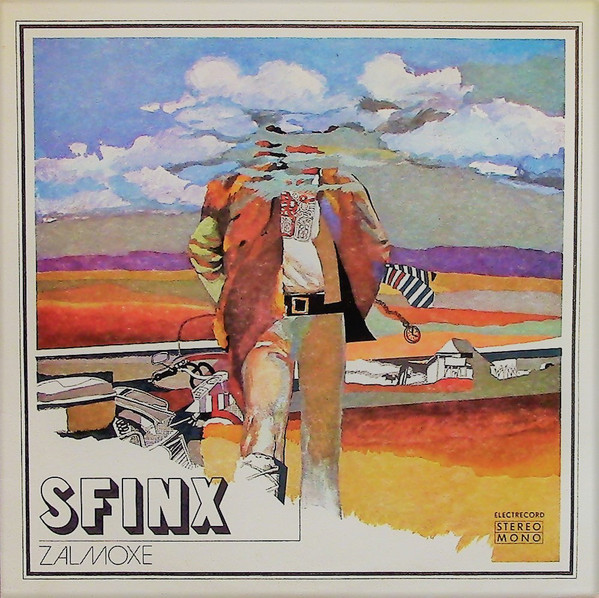 Sfinx 2 EP followed.
According to Wikipedia there was a few more EP or single discs. I am familiar with the songs but not with the discs itself. Note that sometimes Electrecord took decisions without asking the artists and published songs the way they wanted. Believe it or not, there was no royalties for the number of selling records in Romania. We were payed ONE time when the record was done, before the release took place. And that was it! The money was also extremely low. Compared with a month low salary! Kind of "buy out" by Electrecord except, the money they payed were not at all in concordance with our work and rights. Nothing to do at that time, though. Even years later, any artist signing with Electrecord back then had no rights to his own recorded material!
Would you like to elaborate on how it was to be a rock band in Romania?
It was not easy to be a rock band in Romania! 90% were "underground" bands and I am not speaking about a rock music style! Basically you've got no exposure etc. Compare with other music genres. But there was many rock bands, regardless! To make a living was the tricky part and then you need to be good / lucky enough to belong to the other 10%. There was some Rock Festivals every year as a platform to get confirmed.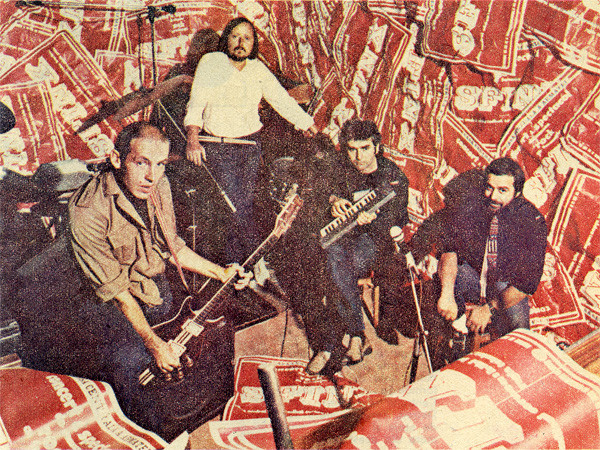 Were you familiar with other bands?
I guess we're talking about Romanian bands? Yes. We know quite a lot about the other bands. Thanks to the Festivals above but also because we were very active in following the Romanian (but also International) rock scene, in general!
What happened next?
1981 Dan Andrei Aldea left Romania and moved to Germany. The rest of the band needed to find a solution to continue their activity! This is the moment when I joined the Band. Together with a new guitarist : Sorin Chifiriuc, known from different quite famous Romanian other projects he play with previously. Witch lead us to the next question!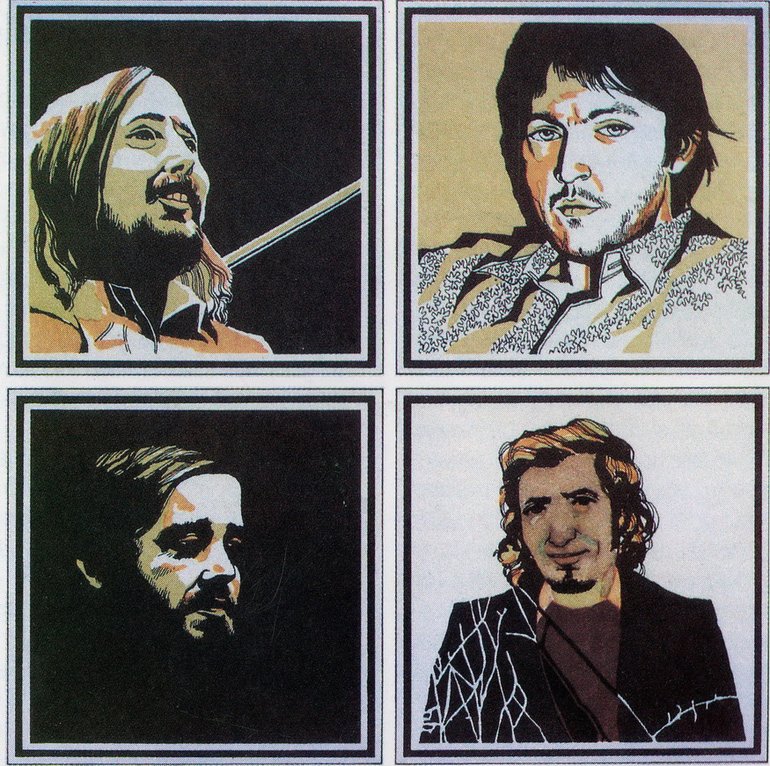 Self-titled album from 1984 sounds quite different than your previous work. 
Yes. And this happened in a most natural way for obvious reasons. Sorin Chifiriuc came with his own, very modern at the time (new wave, progressive, …punk, etc.) influences while myself bring some jazz fusion elements into the band. We've got some modern, up to date music instruments too like polyphonic synthesizers, electronic drums etc. So the sound and the style changed quite drastically. The album was success despite some opinions that suggested that Sfinx without Aldea was not the same band anymore. Which was actually…true… The color of the album (blue) give the LP its name: "The blue album" (Albumul albastru). Unfortunately we recorded the album directly after we finished the rehearsals instead of waiting to do it after a 30 days tour that followed.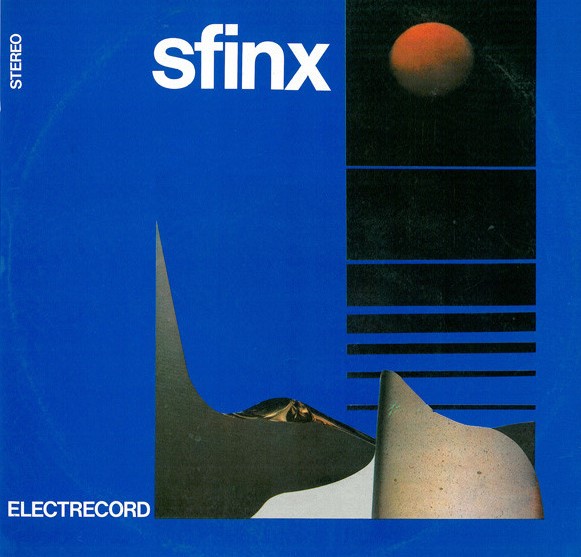 After the tour we played better, the tunes were more saddled. Also, we record it in a few days all together. (Zalmoxe was recorded in about 3 months, as a comparison). Not to mention, Electrecord studios has only an 8 track recorder! Personally, I like this record despite all minuses.
What happened after the band stopped?
I left the band 1985 because I left Romania myself for Sweden. Sorin Chifiriuc left the band too, shortly after. At that time it was very difficult to have a career because the situation in Romania changed extremely fast to the worse. This will culminate with the Romanian Revolution in 1989. However, Sfinx existed a few more years, struggling than also splitting: Mihai Cernea on one side and Corneliu "Bibi" Ionescu on the another, so the last period of Sfinx existence the name of the band was Sfinx Experience, with Mihai Cernea as leader. However, the members in the band changed very often and no other LP came out after "The blue album", even though the band had a couple of good songs that was possible to hear on some radio stations. Looked like the band's "usual" activity ended after the last album, unfortunately. Yes, we had and have contact with each other! Some members of Sfinx continued as musicians, others concentrated into staring sound companies, studios. Or tried different other jobs outside music.
Looking back, what was the highlight of your time in the band? Which songs are you most proud of? Where and when was your most memorable gig?
I think the highlight was during the album rehearsals. It was a very creative and nice altogether period for me. I am actually proud of all my 3 songs on the album. But I like all the other songs as well, of course. We had quit a lot of gigs so it is not easy to say. Probably the most memorable would be one we had shortly after our first tour at the "Institute of Architecture" Bucharest. Possible , around 500 people but the atmosphere was very special. We had also gigs in front of thousands of people many times. But, personally I always preferred more intimate events.
Is there any unreleased material by Sfinx?
Not an easy question. Yes and no. Anything that was recorded came out in some way. If not on vinyl, but hitting the Radio / TV stations. Also, a very ambitious and hardworking TV producer, Doru (Rocker) Ionescu did (after 1989) the great job of recovering "anything existing everywhere" of all rock, folk, jazz etc. music in all Romanian archives! On the other hand, for instance Zalmoxe supposed to be a double LP but for mysterious, non musical reasons Electrecord asked the band to reduce their material to only one LP. So, in this sense, yes, there is also some unused, unreleased material by Sfinx.
What currently occupies your life?
I retired one year ago. However there is no real retirement from being a musician. So I am still making music in different ways / forms.
Thank you for taking your time. Last word is yours.
Thank you too! Let's all be healthy and win over the Covid 19!
– Klemen Breznikar
---
All photo materials are copyrighted by their respective copyright owners, and are subject to use for INFORMATIONAL PURPOSES ONLY!