Los Mundos – 'No Hay Quien Se Salve' (2020 reissue)
The prolific Mexican psychedelic duo's 2015 album is reissued on vinyl for the first time with the added attraction of an exclusive bonus track.
---
Similar to the legendary Suicide setup, Luis Angel Martínez delivers all the vocals while Alejandro Elizondo provides all the instrumentation, including guitars, bass, keyboards and percussion. Opener 'Catatonia' is anything but, rather a razor sharp slice of buzzsaw guitars, like the noisy side of Jesus and Mary Chain putting the petal to the metal and hammer to anvil. 'Como Si Importara' mines the same field and is another breakneck slab of industrial pyrotechnics, while 'Pechos Fuera' is more in a doomy Nine Inch Nails mood.
The hypnotic drone that introduces 'Pánico al Diablo' sets the stage for another round of chanting vocals that in themselves put the listener in a trancelike state to receive Elizondo's surfy warbling guitar solo and maniacal skinpounding before the organ strains of 'Biosonar' introduce a soothing Spacemen 3 vibe to the proceedings.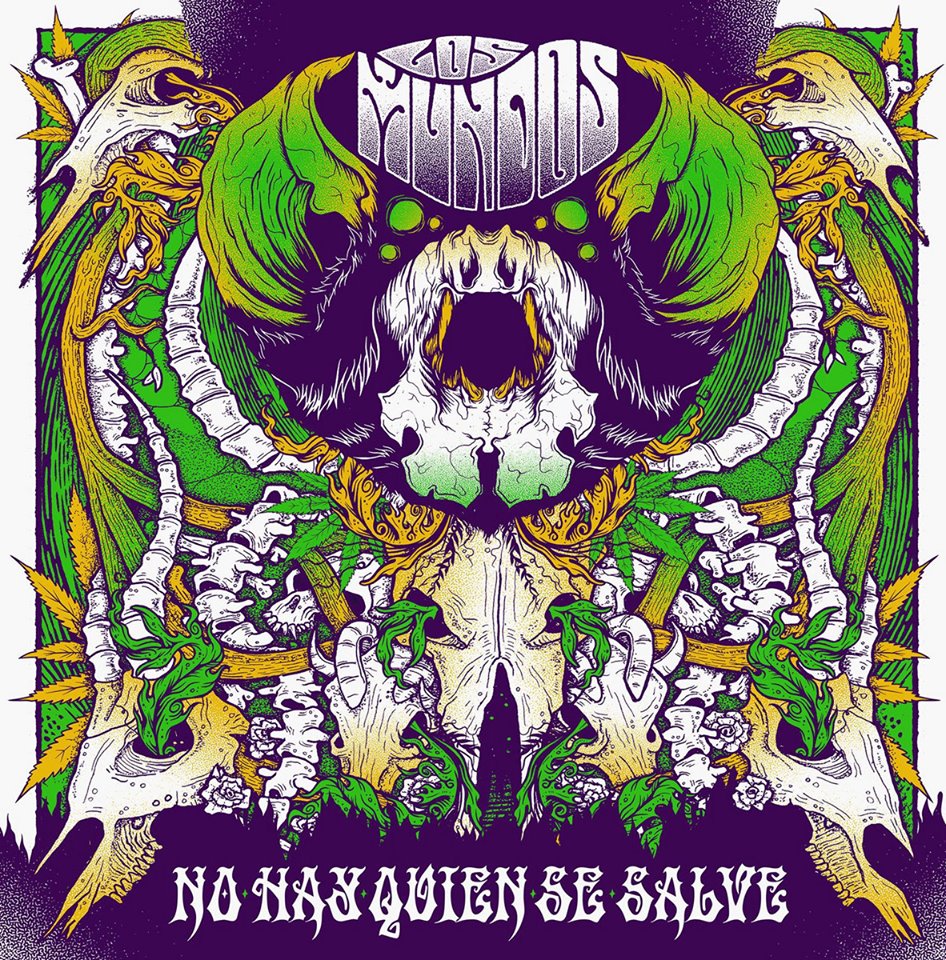 'Decadencia' is a hulking throbbing dirgydoomslaying brain fryer and while 'Limbo' is more like three minutes of oppressive hellfire enveloping you with arms of barbed wire molten pincers, it's only an appetiser for the bonus track 'Señales del Inferno', which stalks along in a painful orgy of Dante's imagination, a perfectly eerie musical interpretation of the titular 'Signs Of Hell'.
– Jeff Penczak
---
Los Mundos – 'No Hay Quien Se Salve' (Vinyl reissue on Little Cloud Records (US) and The Acid Test Recordings (UK/EU) | 2020)