Year Of The Cobra interview
This striking duet of Amy Tung Barrysmith (bass, vocals) and Johanes Barrysmith (drums) made American doom'n'stoner scene more vivid and crazy as Year Of The Cobra made a good start with EP The Black Sun back in 2015.
---
Their powerful and dynamic sound grown more and more potent with full-length …In The Shadows Below (2016), while the band's reputation was built up more with live gigs they performed not only in States, but also in Europe. Year Of The Cobra continued their hard rocking crusade with EP Burn The Dead (2017) and then took a short pause to return with sophomore work Ash And Dust in late 2019. With lots of both; big and small shows cancelled all over the world Year Of The Cobra have to postponed some of their gigs too. We've spoken with Amy about Ash And Dust album, her participant in Women Of Doom project and about how she and Johanes live through this world-wide quarantine.
Hello Amy! How are you? What's going on in Seattle?
Hey Aleks, I'm doing fine, all in all. We are being very careful and staying isolated from others, but we do try to venture out daily to get some fresh air. Luckily, I have Jon and our two kids to keep us company and we happen to get along pretty well.
How do you keep your sanity during this period? 
Honestly, keeping busy is the best way to stay sane, I find. The only times I end up falling into depression is when I have an abundance of time on my hands and I end up over thinking things. That's not to say I won't fall into a depression once this is all over, but as it is, I'm so busy throughout the day doing all the things I need to be doing (home schooling, work, cleaning) and not the things I want to be doing (writing and playing music or laying on the sofa), I don't have time to worry about anything else. I do have a few song ideas that I've had the chance to record snippets of, and I'm really looking forward to developing them when I finally find the time and energy!
Your second full-length Ash And Dust was released by Prophecy Productions a few months ago. Do you feel you've outperformed …In The Shadows Below?
So far, the feedback has been great. In my opinion, it's our best album yet. I think our writing has become more mature and we're more willing to go out on a limb. There were a few songs on this album that we were both worried about how they would go over and they have ended up being some of the most popular songs, to our surprise. I really love …In The Shadows Below, but I definitely think we outperformed it.
Do you see your appearance on Prophecy Productions as a new step for the band? Does situation with promotion now differ from how it was previously done or do you solve most of the promotional questions on your own?
Prophecy Productions is great. They've been the perfect push for us as a band and have been so supportive. We played Prophecy Fest at Balve Hohle 2019 and for the rest of the tour (that fest was at the beginning of the tour) we had people telling us that they had come to our show because they saw us at Prophecy Fest. It was amazing. It's the biggest label we've signed with so far and while there has been a learning curve on our part, just trying to navigate these things on such a larger scale than what we're used to, they've been really supportive of us and have taken care of us when we've needed it.
How important is to have a label behind you nowadays?
Well, with all of the resources out there these days, you can do a lot of stuff DIY, but with a good label behind you, it certainly helps. They just have access to so many more things that you would never have had access to. Plus, they've been doing this for a while, so they can help guide you in the right direction. A good manager can help do that as well, but a good label backing you can really make a big difference.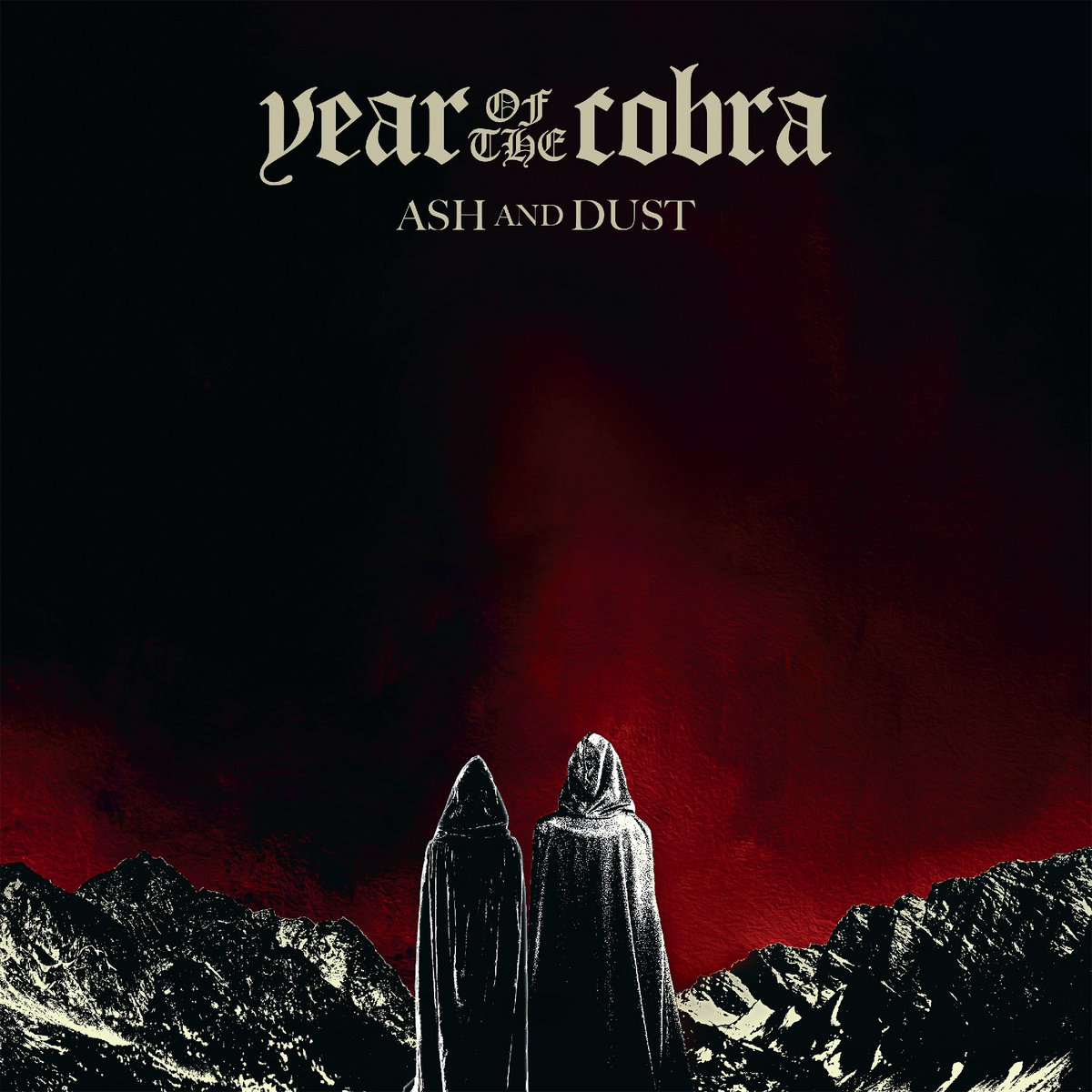 It seems new songs have richer textures and yet they keep same straight vibe as the first album. What was your main aim when you entered the studio? 
When we went in to record …In The Shadows Below, we were such a new band, I don't think we had a full grasp on what we actually wanted out of the whole process, but after writing and recording that LP and the following EP, Burn Your Dead, we had a much clearer view of what we wanted from Ash and Dust. We really went in with some more distinct ideas and a more solid foundation. Also, working with Jack Endino didn't hurt either!
How was this recording session organized? Did you face any difficulties?
We had recorded our first LP …In the Shadow's Below and our second EP Burn Your Dead with Billy Anderson. Working with him was an amazing experience but we thought it would be a good idea to branch out and try something different. We didn't want all of our albums to sound exactly the same. We knew of Jack Endino, of course, but hadn't totally considered working with him until Jadd Shickler (Magnetic Eye Records and Blues Funeral Recordings) got us in touch with Jack and really pushed us to do it. It didn't take much convincing. We met up with Jack and we just connected. Jack seemed excited to be working with us as well (he had seen us play a few times before) and it just went from there. As for any difficulties, anytime you go into the studio, you expect there to be some major difficulty you have to overcome. It just seems like that's inevitable. With Jack, though, we really didn't have any issues. He's the ultimate professional and true magician. He works 12 hour days with a half hour break and is just as calm and kind at the end of the day as he is at the beginning. He even invited us to a home cooked dinner at his house one evening! It was amazing. He knows what he's doing and he makes it so easy and comfortable.
"I think that 'Ash and Dust' is more personal than the other albums."
There were some ancient mythological motives in your debut album …In The Shadows Below, well, I don't see strict allusions in your songs' titles this time on any myths, so what is Ash And Dust about?
I still touch on some mythological ideas with Ash and Dust, actually. 'The Divine' is all about Greek god trilogies like 'The Gorgons' and 'The Furies'. But, I think that Ash and Dust is more personal than the other albums. It doesn't mean that I am writing specifically about my experiences, but more so it is a representative of how I see and feel these emotions; loneliness, desperation, sadness, anger, insanity, to name a few. It's just finding ways to express them in colorful ways.
There are a good amount of strong female personalities in Ancient Greek myths. Did you associate yourself with one of them?
Hm, that's a good question. I have never really considered it. I don't necessarily associate myself with any of the Greek goddesses, but if I had to choose, I would like to be most like Athena, although, I certainly wouldn't say I'd associate myself with her. Courage, wisdom, reason, purity? Who wouldn't want those traits? But, I wonder if they're attainable at all anyway. I mean, that's why they're myths. I don't know. Greek mythology is just so crazy. Maybe that's why I like their stories so much. They're so tragic and over the top, I'm just drawn to it. Maybe I'll write as long about her on the next album.
Amy, you still perform as a duet, didn't you feel a seduction to widen a range of your instruments?
Oh yes, we always feel like it would be so fun to open up and add more instruments, which we did on this album. There is a song now, 'Demons', where I play the keyboard and bass. I feel most at home playing the piano, so it was inevitable that we would find a way to add some keys in this project. Not that I want to play keys in a band. The piano has always been a very private and personal instrument for me. Not something I want to share on a large scale, but because we're just a two piece, we have to keep things interesting and we really want to make sure that what we play live is specifically that, live. That we don't flyin tracks to fill up the space (well, we do add sound effects in between some songs, but that's mainly because I don't like talking in the mic and we need to fill up that space somehow). As for adding people to the band, that's not in the books in the near future.
Hah, I actually expected to hear that you're into this minimalistic approach… You didn't play a lot to support Ash And Dust. What did prevent you from promoting it?
Well, that's not entirely our fault. The album was supposed to be released in September (2019) to coincide with our European tour, at least that's what we planned. Some things got in the way and it got delayed. This year we did a West Coast tour in February, had a Canadian tour planned for April (now!) and we were working on a support tour for YOB in Europe in May that all got sidelined by the Coronavirus. We are planning on being in Europe in September, but we'll see how that pans out.
Amy, as you already cancelled Year Of The Cobra's Canadian tour, are there any booked gigs you didn't postponed?
Ah, well, I accidentally answered that above. As of right now, Europe in September is the only thing that hasn't been canceled, but I think it's more of a "wait and see" right now. We were supposed to be in the studio recording stuff for some comps that we're supposed to be on, but can't do that either so everything is just up in the air. We're really looking forward to getting on the road, though, so expect us to be out there as soon as everything settles down.
How much amps do you usually take with you? What's your 'must have' set?
I need to have two Ampeg 810s and two Ampeg SVTs. For US tours, it's easy because I always bring my own rig. In Europe it's a different story. Our first tour we tried two 410's, which didn't work, and the following tour we tried one 810 and one 410, which also didn't work. Our last euro tour, I finally convinced the rental company that I needed to have two 810s (bc it's not very common to use such big gear in Europe) and all was good. So, now I know! But, to throw a wrench into things. I've been thinking about adding a new amp to the set up. We'll see what happens with that.
How did you travel during European tours? Did you rent a van or did you ride with some other bands?
When we tour Europe, we always rent a van. The first tour we did there (2016), we did a short week long run just to see if it was attainable. Not whether we could do it or not, but whether we it was actually something we could afford to do. We were shocked that it went so well and realized that it was something we could possibly do without a loss. Whenever we go to Europe, we always take someone with us to help us drive and run merch. One of the downfalls of being in a two piece is that we don't have a lot of other band mates to help out with carrying gear, running merch, and driving. It's all on us. In the US, because we know the terrain much better, it's easier for us to do alone, but in Europe, having another set of eyes and hands out there is really useful. The biggest trick is finding someone that's easy to travel with and that's not a small feat. Touring might seem like it's this wild adventure, and in some ways it is, but it's a lot of hard work and long hours and you have to find the right people who can handle it. Who can laugh off the stressful times, but be serious when necessary.
Of our three European tours, we have only traveled with one band, Toke. We actually have never shared a van with any band on any tour be it in the US or Europe except for them, actually. Again, it's difficult to know what you're getting yourself into if you share a van with another band for a long tour. I mean, what if you don't get along and then you're stuck for a month in these tight quarters? We met Toke at the airport in Germany and we got along immediately! We were so lucky.
How tight were these tours? Did you have some spare time or was it more like "road – meal – soundcheck – show – sleep – road"?
Most tours are pretty tight. We prefer having the shows back to back because you get in a rhythm and it's easier to do long tours when you get in that rhythm. That's not to say that we don't have some time off. Luckily, with European tours, the drives can be much shorter so we actually have time to check out the sights or take a slight breather. We usually will have one or two days off over a month long tour. Most of the time, though, those days off consist of exchanging broken gear or finding items we either forgot or lost along the way, which isn't totally easy when you're in a foreign country. It's always the small items too, like hair ties or eye drops or allergy pills (all true stories). Things that you wouldn't think twice about finding until you're in a different country and you have no idea where to go, or even what type of store to go to find them.
Year Of The Cobra is known as a strong live band and I couldn't imagine a situation which may prevent you from playing shows. Yet now we have it. How difficult it is for you to restrict this side of the band?
Well, we both love to tour and it's been pretty hard staying home, but we're both really good at finding ways to keep ourselves busy and keeping the band busy. We don't tend to spend much time worrying about what we can't do, but rather use our time thinking about what we can do with what we're given.
Amy, your song 'Broken' did appear in Women Of Doom compilation, who's behind this project?
Brad Frye (Desert Records) and Jadd Shickler (Blues Funeral Recordings) were the minds that came up with the Women of Doom project. They're both pretty solid figures in the Doom scene and really great people that I know and trust. I was really excited to be asked to be on this project.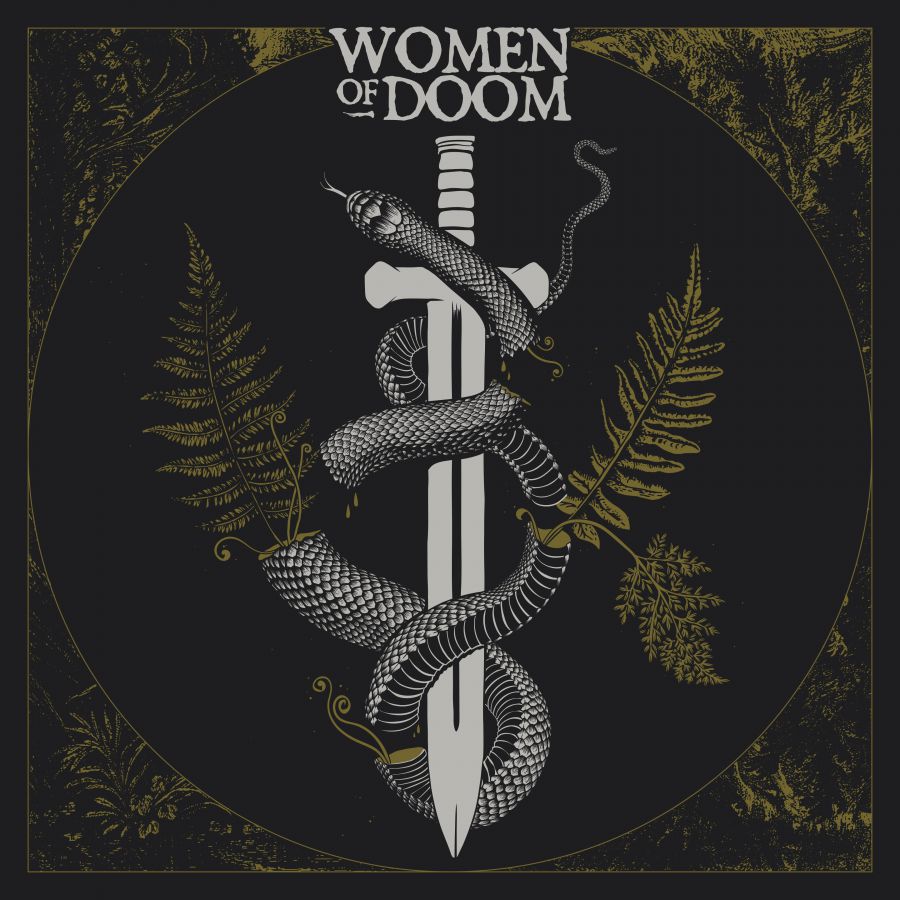 Were there any bands or women who didn't agree to take part?
I wasn't really a part of the process, honestly. I was asked early on and I know Brad had hoped I could help more but we were so busy getting our album recorded and released, I wasn't as useful as I would've liked to have been.
Was 'Broken' originally planned as Year Of The Cobra song?
'Broken' was never a Year of the Cobra song. I wrote that song completely on my own, in our basement, with a small set of crappy headphones, our laptop, and an old midi keyboard. What I was really excited about with this project was that I didn't have to worry about finding a way to play it live. I could do whatever I wanted to do. The only limitation I had was that I wanted to do it alone. I didn't want any help doing it. I definitely ran the song by Jon throughout the process. I trust his opinion. He always seems to understand what I'm aiming for, but other than that, it was all me.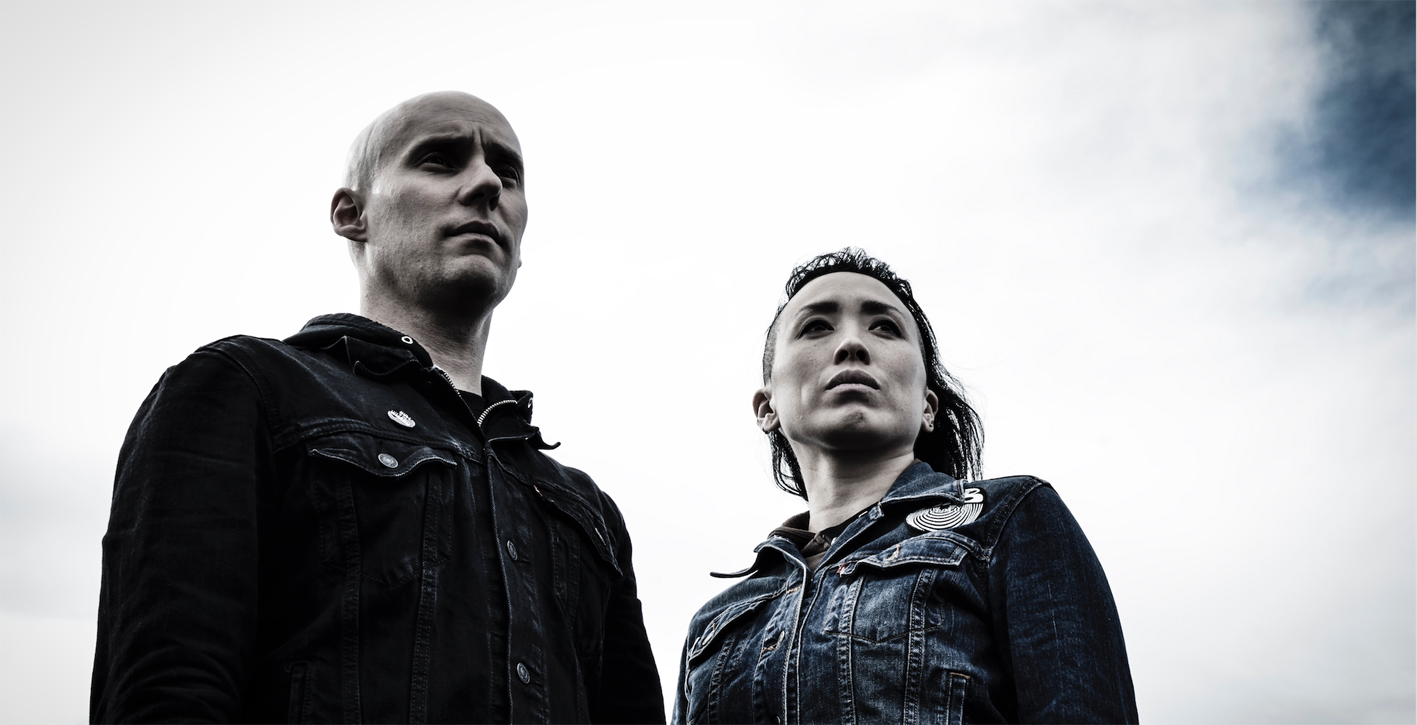 Didn't you and other Women Of Doom participants plan to support the release with some shows?
I have not heard about any support tours or shows for the release of the album. If it does happen, I'd love to be a part of it, though!!
Do you have doom or stoner artists who influenced your vision?
I grew up heavily influenced by the hardcore scene. It took me a while to get into doom and stoner music, but the first band that hooked me was Kyuss, of course. I definitely feel they've influenced my music (although you probably couldn't tell) a lot. Along the way, I've been influenced by many other bands, but in all honesty, doom isn't something I listen to on a regular basis. I take influence from so many genres of music out there. Classical music has influenced me a lot lately. Some of the melodies and counter melodies are so interesting. I really want to find ways to incorporate that into YOTC. I've started learning a lot of Bach pieces on the bass lately too, which has opened up more doors for me, in terms of ideas and such. It will be fun to see where it takes me.
Amy, thank you for the interview, I hope virus shit will be over soon and all of us are able to return to life. Good luck with forthcoming tour, let's hope it'll happen.
Thank you so much for asking me to do this. I really appreciate it. It means a lot to the little bands out there like us to have your support and interest. I hope you stay safe and sane during this stuff. I see the light at the end of the tunnel!!
– Aleksey Evdokimov
---
Year Of The Cobra Official Website
Year Of The Cobra Facebook
Year Of The Cobra Instagram
Year Of The Cobra Twitter
Year Of The Cobra Bandcamp
Year Of The Cobra YouTube