The City Blues interview
A great sixties blues garage rock band from Fullerton, CA inspired by Paul Butterfield, John Mayall and other heroes of Blues. The City Blues released Blues For Lawrence Street in 1967. The original was pressed in a run of 500 copies.
---
Interview with Bob Lesher (vocals, harmonica)
Where and when did you grow up? Was music a big part of your family life? Did the local music scene influence you or inspire you to play music?
Bob Lesher: I grew up in Fullerton, CA from the time I was around 5 years old. To this day, my wife, Jana, and I live in the house that I was raised in. Music was not really a large part of my family life, although from about grade 4 through high school, I was in various school choirs and acapella groups. My Stepfather was a huge Swing Music fan. Glenn Miller's and Benny Goodman's records were always on the turntable, plus he played a bit of piano and ukulele by ear…which is how I play harmonica.
When did you begin playing music? What was your first instrument? Who were your major influences?
When The Beatles really hit, in my Senior year of High School, 1964, I got the bug to form a band. Soon I was drawn to The Rolling Stones, The Animals (I tried to sound like Eric Burdon) and other British groups that had that R&B, Blues sound. Harmonica was my first and only instrument. I tend to play it with horn phrasing, and believe that came from my Stepfather's records. Later I was listening to Jimmy Reed, John Lee Hooker, after noting these guys had seriously influenced guys like the Stones and Animals.
What bands were you a member of prior to the formation of The City Blues?
Was, briefly in a band named The Goodies (gag) which was a Surf band that was attempting to convert to the British sound. Played a few parties and teen clubs. Soon after, I joined up with a band I heard rehearsing a few doors down from my folk's home. Richard Payne (City Blues) was the guitarist. They needed a singer/front man. We named ourselves Northern Sound, because that sounded very British. Did a lot of Stones, Them, Animals and Yardbirds…and we even recorded a demo of two songs Richard and I wrote, at a little studio in Hollywood. Richard's Dad, a marketing guy, set it up for us. Both were very Blues-influenced ("Wanderin' Boy" and "New Orleans" were the titles). Nothing ever came of it. Northern Sound played teen clubs, Frat parties, and a few local fairs. We were well-liked by the local kids.
Can you elaborate on the formation of The City Blues?
Believe it was late 1965, Richard and I wanted to be more Blues-focused, and the other guys in Northern Sound wanted to stay as is. We split-up, Richard and I forming City Blues. We recruited the Northern Sound 'manager', Steve Eliot, to play bass. As well, I brought in an art student friend of mine, from Fullerton College, to play guitar. He was a transplanted English guy, living in an old house on Lawrence Street, near the school. Later on, we culled the LP title from that street. His name was Johnny Nickolson, and he lasted just a few months, until he quit due to a beautiful girlfriend he had. She was more important. Up to this point, we were without a drummer, and took on Phil Howitt, who's Dad owned a music store in East Fullerton. We, being myself, Richard Payne, Steve Eliot, and Phil Howitt, began rehearsing in earnest in Phil's parent's garage. This was the band in early 1966.
When and where did The City Blues play their first gig? Do you remember the first song the band played? How was the band accepted by the audience?
First gig was at the Paradox Coffee House, in Tustin. We were not just raw. We were not very good. Fortunately, after the first set, a guy took me out in the parking lot and showed me the 'cross-harp' Blues method on harmonica. He saved me from just giving it up. Never got his name, but I thank him to this day for preventing me from quitting. The audience was patient with us. No catcalls or boo's. We got lucky. This was the venue where Tim Buckley, Nitty Gritty Dirt Band, and Jackson Browne got their starts!
What sort of venues did The City Blues play early on? Where were they located?
The Hey You, in Ventura, was a break-out gig for us later on. We played there about three times. There was coffee house in Huntington Beach, and another up coast from there. I forget their names. Another big one for us was the Irvine Love-in. We received a lot recognition for that one. We played some parties as well.
"Religious-like dedication to the Blues"
How did you decide to use the name "The City Blues"?
Richard and I came up with it before the band was even formed. We thought it recognized us for what we were…a Blues Band. It was formal and serious, and reflected our 'religious-like dedication to the Blues'.
What influenced the band's sound?
Paul Butterfield, John Mayall (their early stuff), John Lee Hooker and Jimmy Reed. Jr. Wells was another. He was my 'Blues' hero. His version of Sonny Boy Williamson's "Help Me" was our signature song. Strangely enough, Muddy Waters wasn't on that list at the time.
Was the album self-released? How many copies did you press and what's the story behind the cover artwork?
Tom Payne, Richard's brother did all of the artwork, using photos that David Hall, the bands' manager took. The setting was, mostly on some stairs attached to the rear of the old Williams Building, in downtown Fullerton. 500 copies were pressed, to my knowledge. The LP was on Hall's Nouveau Records label.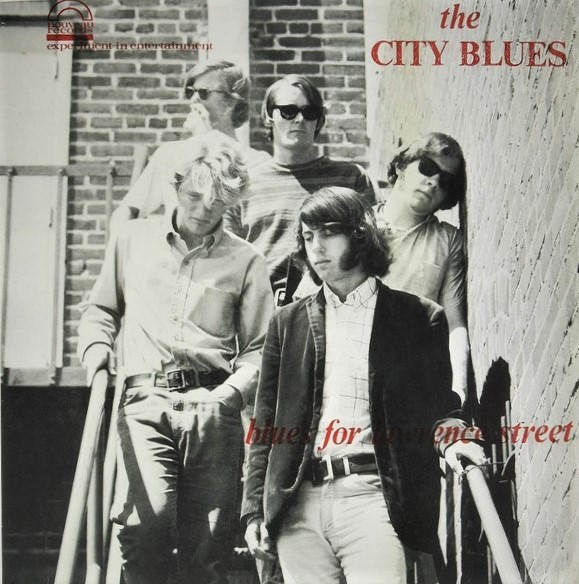 What's the story behind your album? Where did you record it? What kind of equipment did you use and who was the producer? How many hours did you spend in the studio?
Dave Hall set up a studio in Fullerton, off Commonwealth Avenue, in an upstairs office space. The space still stands to this day. The band spent about two weeks recording it. All instrumental tracks, excepting my harmonica, were recorded prior to me laying the vocals. To note, we had just changed drummers, just as the recording began. Phil Howitt wanted more time for his studies at Cal State. Tim Reeves took his place, and is featured in the cover photos. Ed Solberg had joined us some months previous, on second guitar. He was a friend of Steve Eliot's, having moved here from Washington. He played the Ventura gigs, as well as the famed Irvine gig. The recording was done on primitive reel to reel recorders.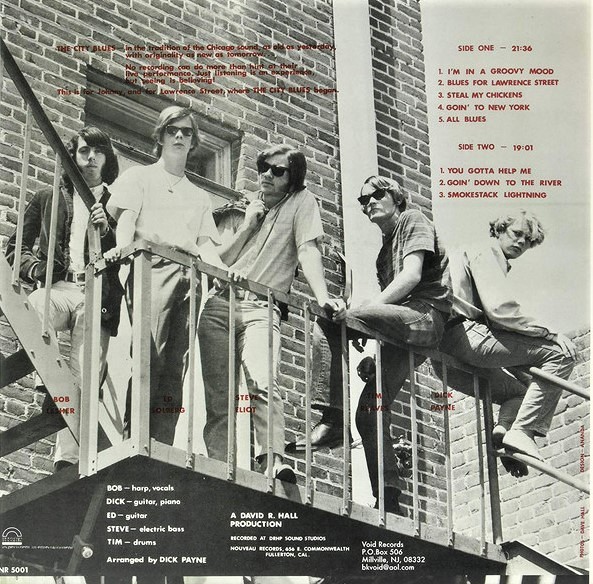 Please share your recollections of the sessions. What were the influences and inspirations for the songs recorded?
Three of the tunes, 'I'm in a Groovy Mood', by Eliot and Solberg, 'Blues For Lawrence Street', by myself and Richard Payne, and 'All Blues' by Payne. The other cuts, including 'Smokestack Lightining' and 'Help Me' were extended jams, influenced heavily by the East-West LP of the Butterfield Blue Band. 'Going Down to the River' was a Ray Charles tune, 'Steal My Chickens' was culled from a very traditional Blues, and 'goin' to New York was by Jimmy Reed. All songs on the LP were played on stage.
Would you share your insight on the albums' tracks?
Honestly; the way we presented these tracks on the LP were a far cry from how they were played on stage, which was often very upbeat, intense to the point of being frantic. Our audiences loved it this way. I don't know why, to this day, why they went this way in the studio. I was very critical of our sound and, the way I played…and was a bit disappointed. Still the LP was received well. People liked it for what it was, and this wasn't unusual for bands of this time, be they top or bottom tier groups. Over the years I appreciate the album as it stands. It has done well for us.
Were you inspired by psychoactive substances like LSD at the time of writing the album?
Lots of pot, and a bit of LSD, and pills.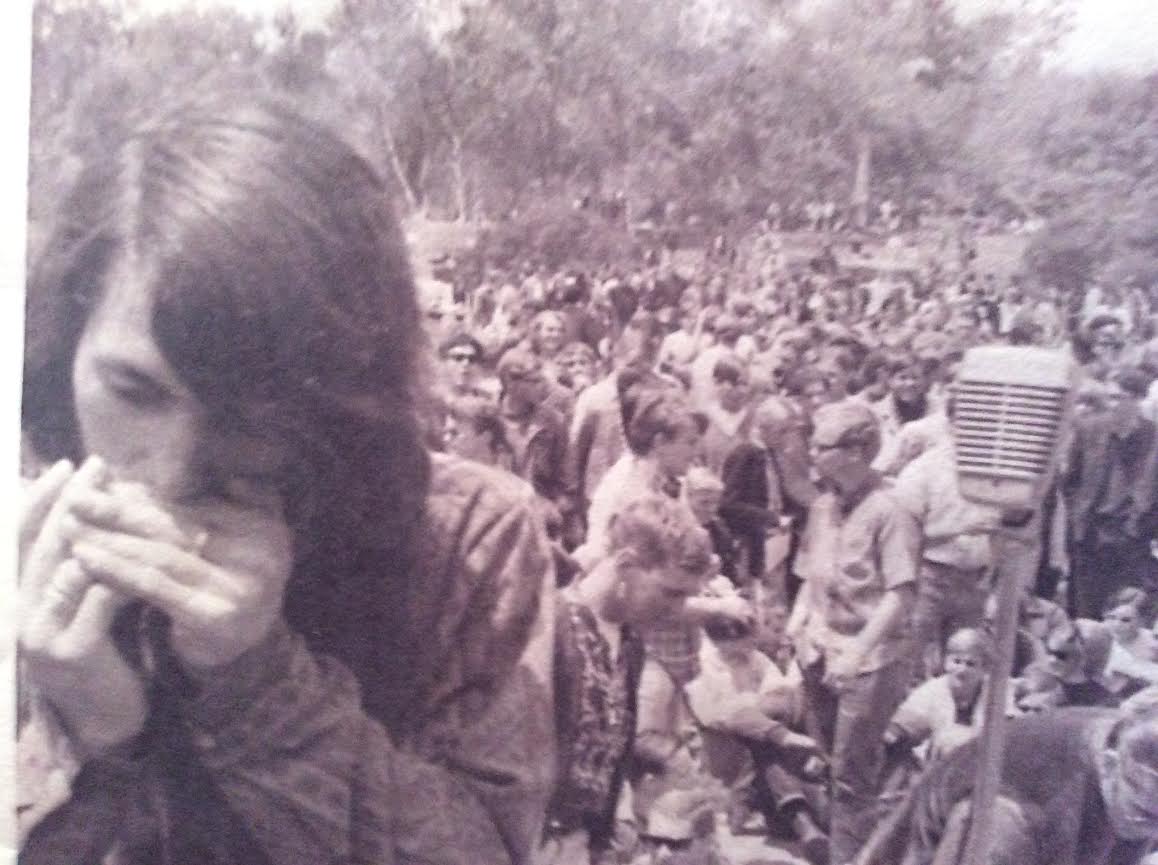 "I would have liked it to have reflected our stage show, which was pretty intense at time."
How pleased was the band with the sound of the album? What, if anything, would you like to have been different from the finished product?
Both Richard and I stand behind the LP. The others feel, I think, it was just another period of their musical lives. It was a good experience, and is a sought-after collector's item. I am proud of that. I would have liked it to have reflected our stage show, which was pretty intense at time.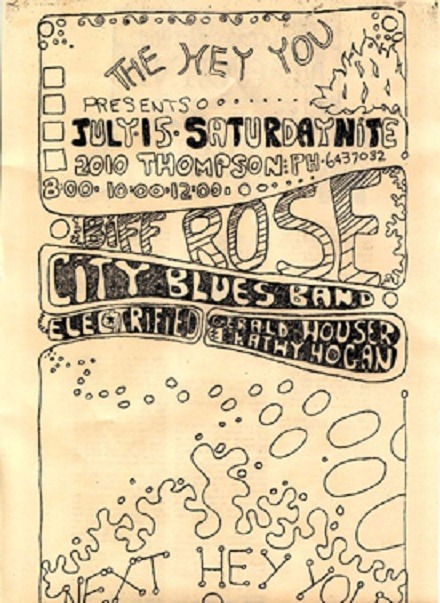 What happened after the band stopped? Were you still in touch with other members? Is any member still involved with the music?
After a few changes in membership…quite a few, actually, and some more shows here and there, the name came to a halt around early 1969. I went to Canada and actually revived the name for a few months with Canadian players…and we did pretty well there, until I stopped it, and tried something new. Richard and I still are close friends. I have some communication with Tim, Phil, and Steve. None of them play anymore. I still play professionally, mostly, at this point, with a Blues Duo I've been with the last seven years. Blues Union, my last band in Canada (Victoria, BC) was inducted into the local Music Hall of Fame in 2009, and I just got a Lifetime award this year for my playing up there. Canadians are very good to their musicians. Ed Solberg passed away about five years ago.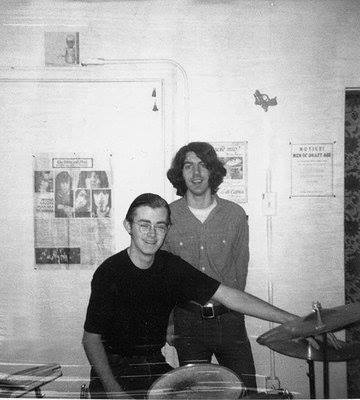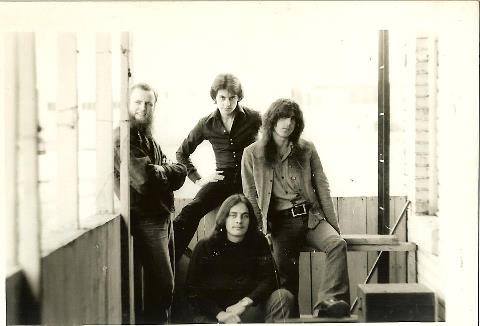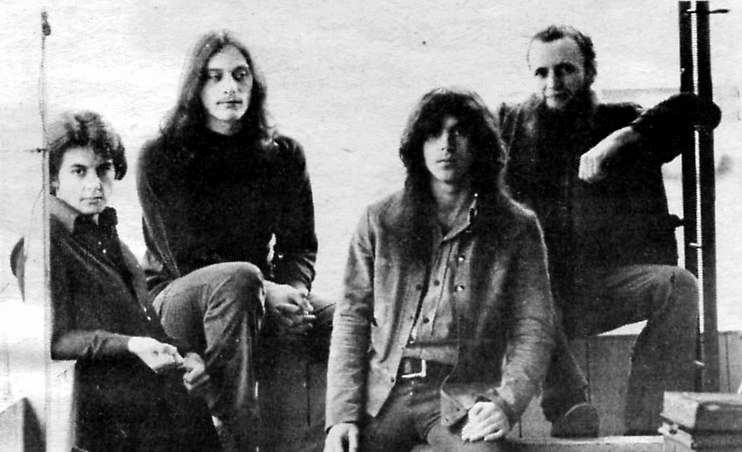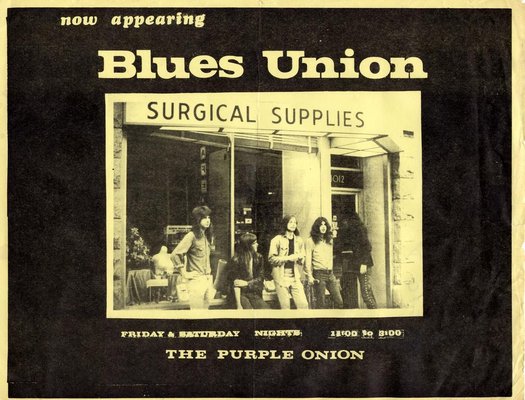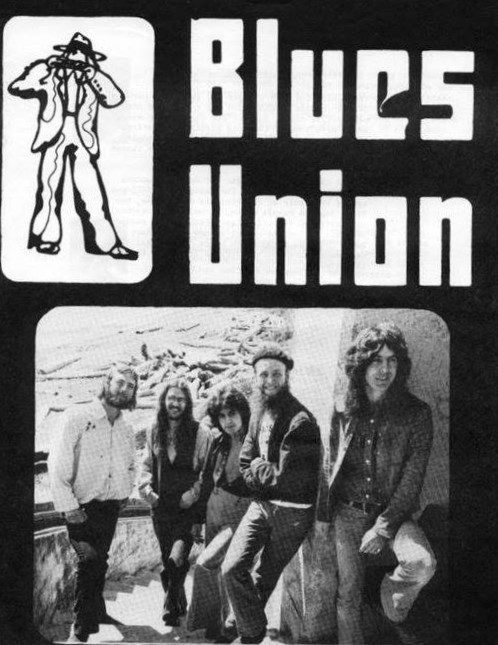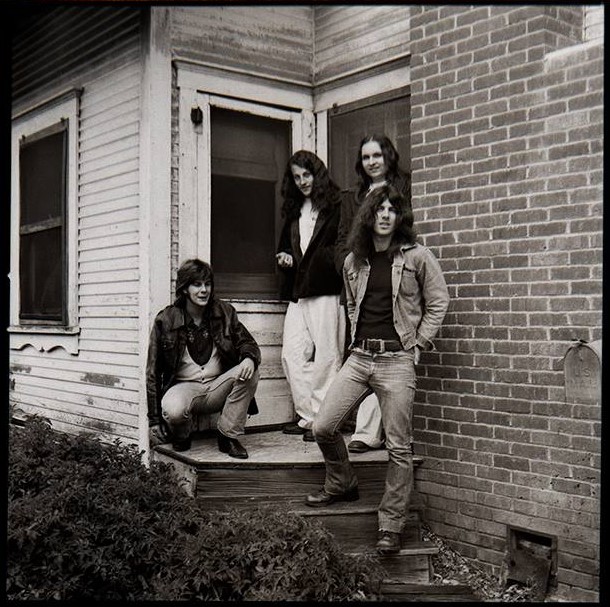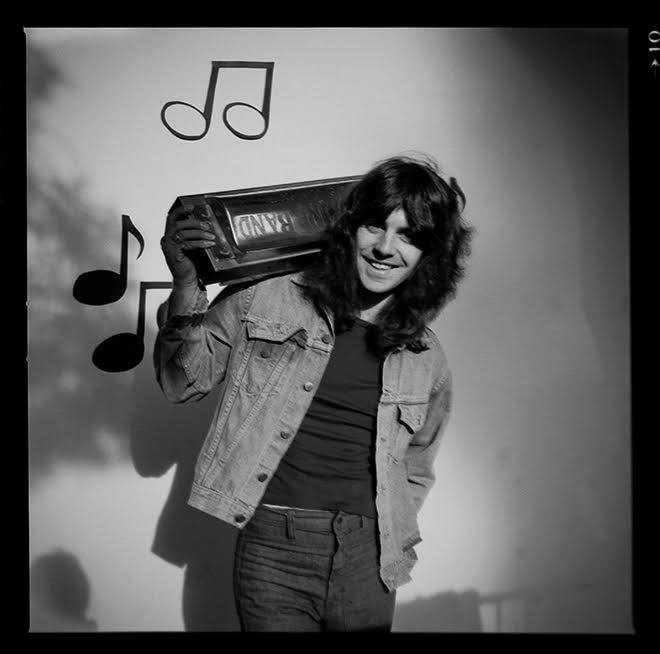 Looking back, what was the highlight of your time in the band? Which songs are you most proud of? Where and when was your most memorable gig?
City Blues was a project for me. For a while it became a lifestyle. I was young and somewhat recognized, which…let's face it, was important to all of us at that time in our lives. Being around my bandmates and making the music we all liked was a constant highlight. We were sponsored by a local amp company. "Blues for Lawrence Street" is one of my favorite originals we did. It told the story of the band's beginnings. My most memorable gig was the Love-in in Irvine, although we went on to open for Phil Ochs at MacArthur Park Peace & Freedom rally in LA. That was cool as well. It was all a good time.
Is there any unreleased material by The City Blues?
When Phil Howitt was our drummer, we did record about five tunes at Dave Hall's radio station studio in Anaheim. He was originally a DJ who hosted a Folk Music Show there. I know we did "Help Me" and a strange Animals tune, "Bury My Body". If those tapes still exist…I don't have a clue.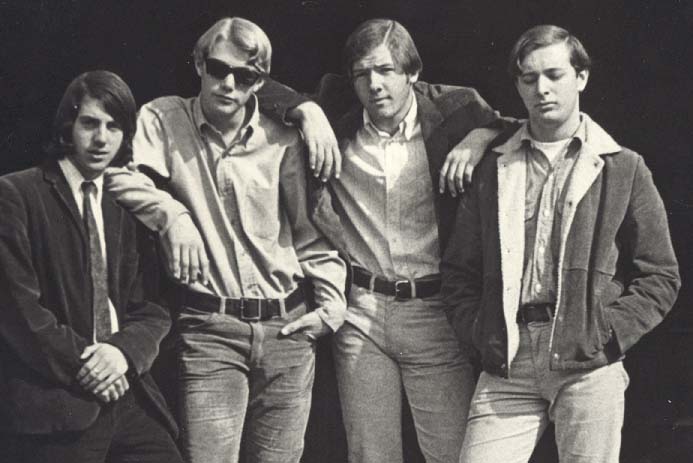 Thank you for taking your time. Last word is yours.
City Blues forged friendships that are still valid to this day. It will always be a part of my life. In a small way, we made our mark. At age 74, I still play professionally, and still enjoy it and the camaraderie it brings.
– Klemen Breznikar
---
More about Bob Lesher here
Void Records reissue is available here