The Cavestompers – 'The Second Chance' (2020)
Latest collection from these stalwarts of Russia's league of garage-infused rock'n'roll mavericks.
---
As with all previous Cavestompers offerings all of the component parts which demonstrate the group's love and passion for the old school way of doing things are firmly in place; their fiercely protected anologue recording equipment, the vintage backline and instruments as far as can be discerned, and that all help in creating some of the strident washes of tremolo that flood over the guitar and too the squealing reedy organ sounds that the group's records all display. And then of course there's the deployment of what is perhaps one of the deadliest sounding fuzztone devices around. A very good description of this sound can be found in the title of the Soft Boys' debut album A Can Of Bees, and the biting depth and tone of the fuzz furnishes most of what the group offer up on The Second Chance. However, it's not just having great sounds at your fingertips that allows a group to create a great album, you also need some great songs too, and in that respect we are fortunate that the Cavestompers have plenty of those to share.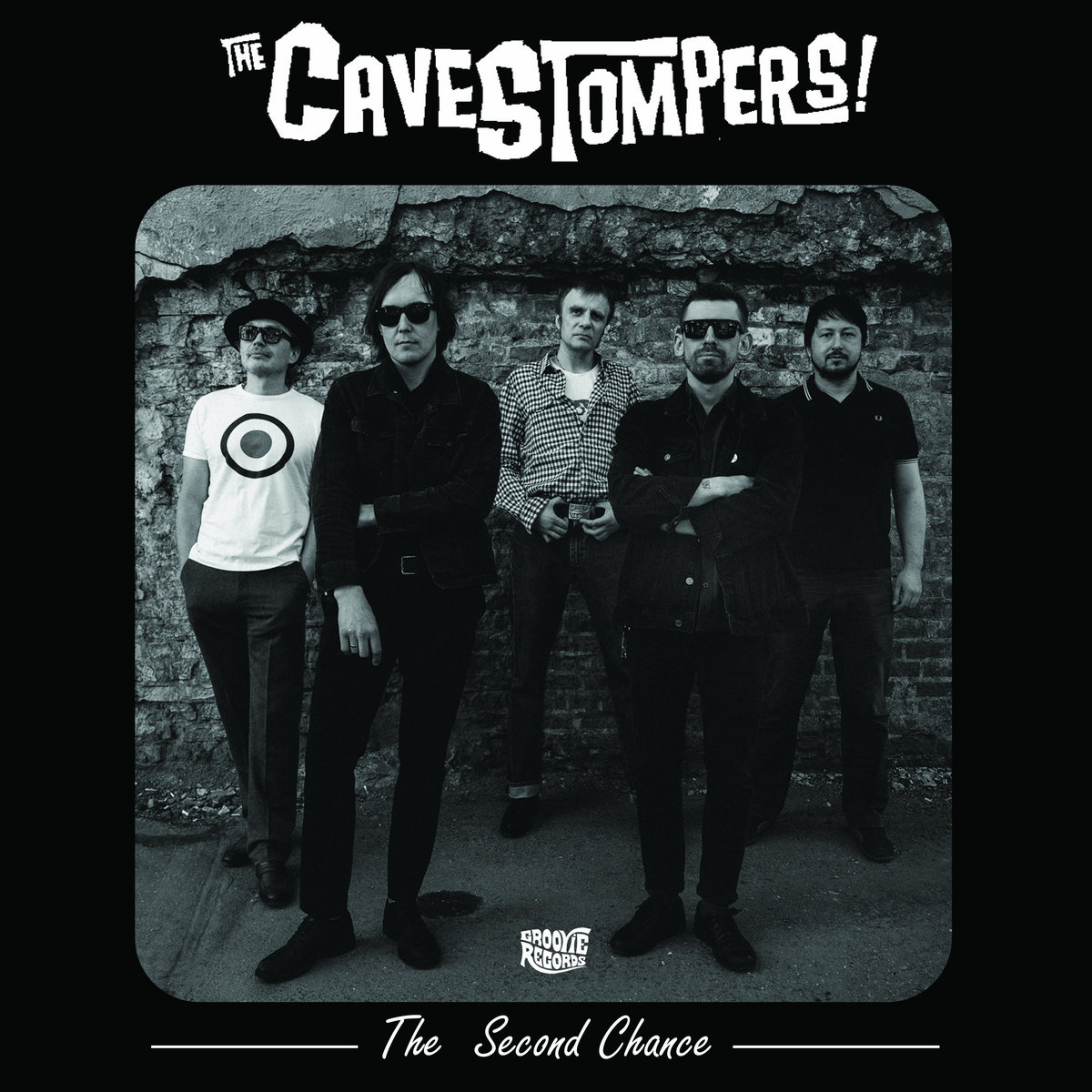 The sound of rough teenbeat garage punk is perhaps still the most audible influence in the Cavestompers sound, here and there shot through with some strong echoes of melodic R&B; 'Early In the Morning' and 'Bumerang Baby' for instance. Meanwhile, 'Maritime Song' sounds like it could've been inspired by an ancient polka, only here duetting with the Clash circa Sandanista. And yet if such items as 'Crawl Up The Roof' and the lengthy 'Born On The Street Called Rock 'N' Roll (Everything Passed)' are anything to go by, there's also an embracing of one or two newer sounding ideas which brings to mind some of the influences heard in groups from the post-punk and alternative rock realms.
Only time will tell if these show up in more robust frameworks on future Cavestompers discs. It's also been brought to our attention that this album is the last to feature bassist Ivan 'Cosmos' Peretyako who has made the decision to leave the group he helped to form.
– Lenny Helsing
---
The Cavestompers – The Second Chance (Groovie Records, 2020)