The Breadmakers – 'The Breadmakers' (2020)
It's been a mighty long time since anything has been heard from Australian R&B merchants the Breadmakers so it was a very special moment indeed when the news filtered through from bassist Cadillac Slim of a new album that's set to appear on Soundflat Records in Germany.
---
And it has to be said that this brand new self-titled collection must surely be recognised as the Melbourne-based five-piece group's finest, most consistent achievement since their first appearance around 1989. The Breadmakers is a highly focused affair, with a particularly crisp and juicy sounding production job right from the beginning – 'Corner Of My Eye', on through 'Witchdoctor Blues' and the captivating, intense riff-executed performances made during 'Storm' and throughout the brooding 'Savage' and 'Lakeside Drive'. They don't mind also bringing a couple of dynamite covers to the party in Danny Burke & the Invaders' 'Ain't Goin' Nowhere' (which Jeff Conolly's Lyres cut into 45 some decades past) and culminating in the suitably frenzifying intoxications of 'Moonshine' – in its original format this 1966 pounder by the Marksmen (from Woolongong near Sydney) is one of the rareat 45s that nation produced; the original group will be nothing if not immensely proud of the Breadmakers reading here!
On this giant return to the fray The Breadmakers belong to a wholly remarkable lineage that includes such legends as their fellow countrymen the Missing Links and the Saints, the unmistakable influence of the Rolling Stones, Pretty Things etc, plus courageous Dutchies the Outsiders and Q65, plus the 1980s San Diego legends the Crawdaddys and the Tell-Tale Hearts. That's the scene that spawned this baby. But that the group: guitarist Blacktop Brierley, drummer / vocalist Bootpolish Lacey, bassist Cadillac Slim, organist / guitarist Gumbo Squires and vocalist / harp-wailer Lazy Dik can be absent for most of this last decade and some, yet produce such a creative, joyous and indispensable blueswailin' garage racket for their seventh album in just over three decades of existence is welcome testament to their mojo-navigating commitment to the overall cause!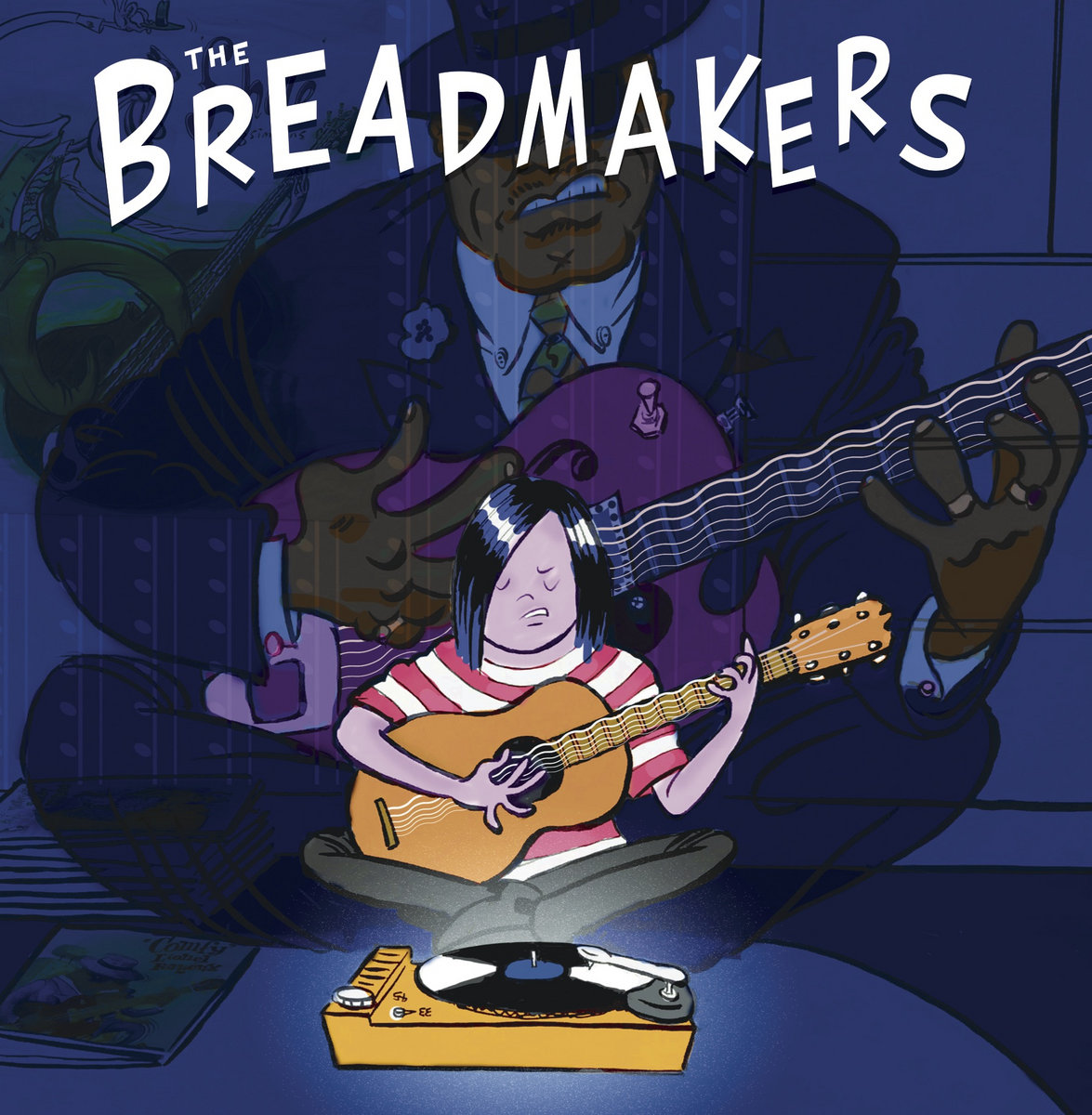 This album is the number one R&B garage sensation of the year thus far!
– Lenny Helsing
---
The Breadmakers – The Breadmakers (Soundflat Records, 2020)