Mansion interview
Metal-archives is a useful resource. It helped me a lot in the case of Turku-based cult spiritual psychedelic doom congregation Mansion.
---
I can't promise you that this interview will answer all of your questions (nor it answers mine), so here are a few facts about the band. It was formed in 2011 as a trio and existed in this format till 2012. The band's lyrics are based on story of Kartonism, Finnish religious sect from the early 1900 which was named after Alma Maria Kartano, one of its leaders. Their discography contains three EPs, two singles, a split with Cardinal Wyrm and, finally, full-length album First Death Of The Lutheran released in 2018. Those songs were recorded by Immanuel (bass), Veikko-Tapio (guitars), Jaakob (guitars), Alma (vocals), Aatami (drums), Matti-Juhani (organ) and Osmo (vocals) alongside guests who performed percussion, saxophone, trumpet, violin and hurdy gurdy. Oh, and their ex-drummer Mikael is mentioned as lyrics writer, yes, yes, they pay attention to their texts. Enough talks! Come join the mass with Jaakob.
Jaakob, so with what kind of things is Mansion congregation occupied nowadays?
We are composing and writing new songs for the next album. Doing the Lord's work.
The band was formed as a trio in 2011. The lineup changed. 
We knew that we wouldn't remain a trio. We had bigger plans from the start. The band is constantly varying the lineup with members of our congregation. The core of our lineup has remained the same since our first release We Shall Live.
Did new members helped to change the sound of Mansion?
Everyone is channeling the one True God, so it is really up to Him how we sound at the end of the day.
It's said the band's lyrical themes are centered around Kartanoism, Finnish religious sect formed in early 1900.
We wandered in the doom scene surrounded by darkness, drugs and sin until the Lord turned on the Light. It changed everything. When we saw things for what they really are, we decided to take doom metal back to its origins, Judgement. We are not interested in posing as evil metalhead sodomites.
Do you believe what Kartanoism grants knowledge of things' real matter? Does this aspect of Kartonoism manifest itself through your songs clearly so Mansion congregation could pretend on enlightenment too?
God grants knowledge. Prayer, devotion and repentant exercises are the way to enlightenment. False prophets will lead you to Hell.
You did release Mansion's debut We Shall Live both on vinyl and CDr, and shortly it was re-released by two more labels. 
We appreciate the attention our debut achieved, but when it comes to OUR feelings, we would say that they are not essential in what we are creating. We aim to arouse feelings of regret in sinners, who stumble upon the Word in the shape of a Mansion release.
How serious do you consider band's promotion? You had 'Slumber Sermon' video already during We Shall Live period.
We set out to break into the consciousness of our listeners with something that would leave a mark. That's why the 'Slumber Sermon' anti-music video was the first thing we wanted to do, even before the actual debut.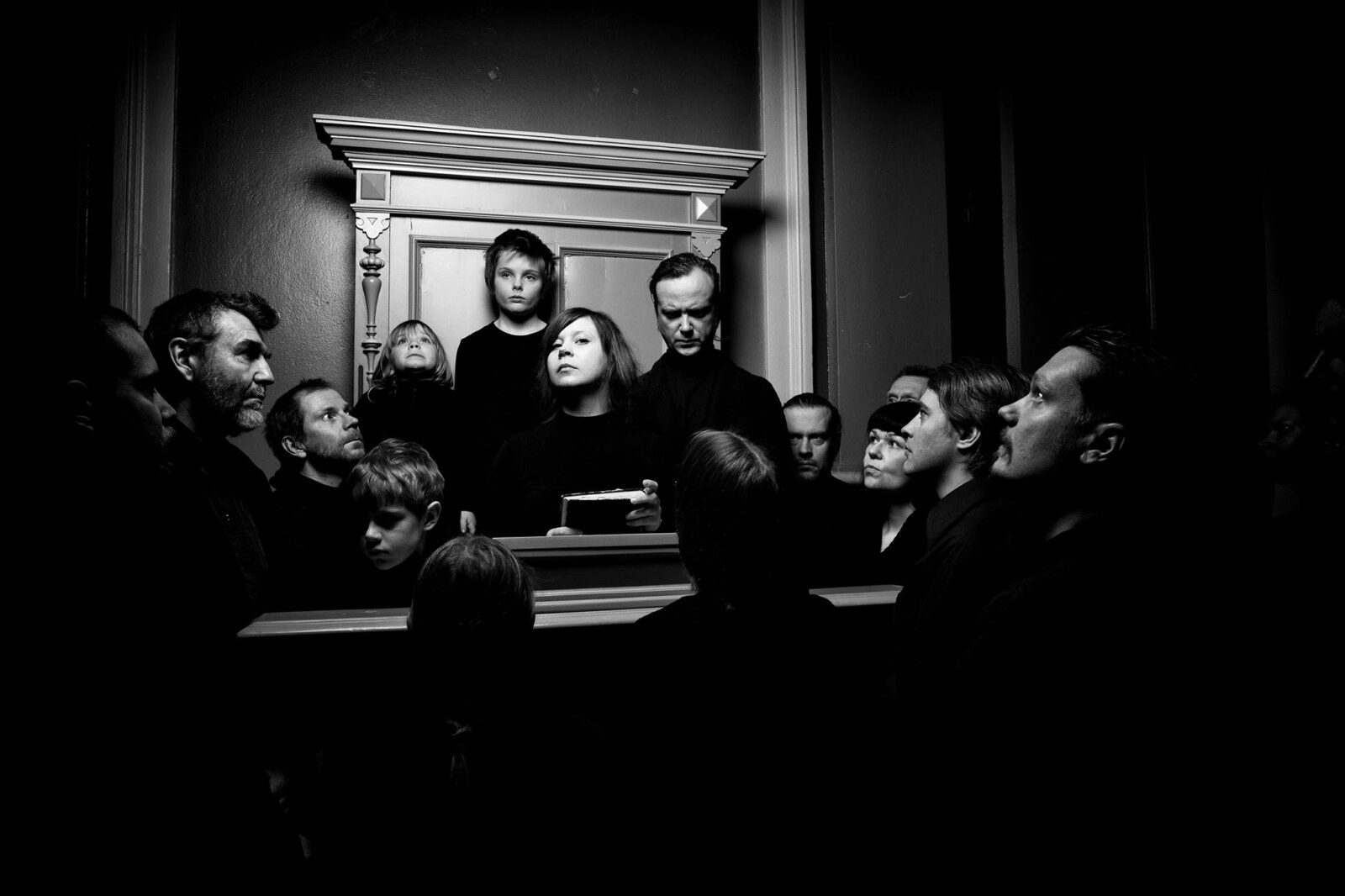 Kartanoism doesn't seem to have long history, do you want to keep this concept for upcoming releases?
We don't consider this a concept. It is our life and it's not over yet. We Shall Live.
What's the role of Mikael in Mansion? I see that he occasionally plays drums, but most of the time he's mentioned as lyricist.
It is a very important one. Mikael is Mansion's lyricist and chief communicator. He has written all the lyrics and he plays drums on the We Shall Live EP and the Uncreation EP. Aatami is the drummer of Mansion since the Altar Sermon EP.
Do you mean Mikael is spiritual leader?
Mikael is a slumber prophet and the earthly voice of Mansion. He is dealt the challenging task of contemplating upon the lives of the sorrowless and verbalising the bleakness into Mansion lyrics. Everyone plays a part in the Lord's plan.
The single was released in 2014, and still there's no The Mansion Congregation Hymns Vol.2. Don't you want to complete it?
Vol. 1 was created in spiritually dangerous conditions and was released as a warning. It was a dark time for the congregation. We pray that it won't occur again, but as we know the Lord works in mysterious ways. The Mansion Congregation single was a result of a studio experiment that lead into something that didn't fit the original Mansion mould.
The Uncreation EP was supposed to be Mansion's first full-length, what did happen with this material? Why did you split it in two with Altar Sermon EP?
We acted upon His guidance in not completing the full-length as planned when the tracks 'Altar Sermon' and 'Traitors Dirg'e still lacked some of their power at that point in time.
How do you feel religious feeling manifests itself through your songs?
Those feelings manifest when the Word, the Light and His Grace shine on the fortunate ones among our listeners. Do you feel religious?
In some way – yes, in some way – no. In this case do you see Mansion as a way to channel your religious (consider Kartanoism references) or spiritual ideas?
We are preaching the Word as it was written. We are channeling the one True God.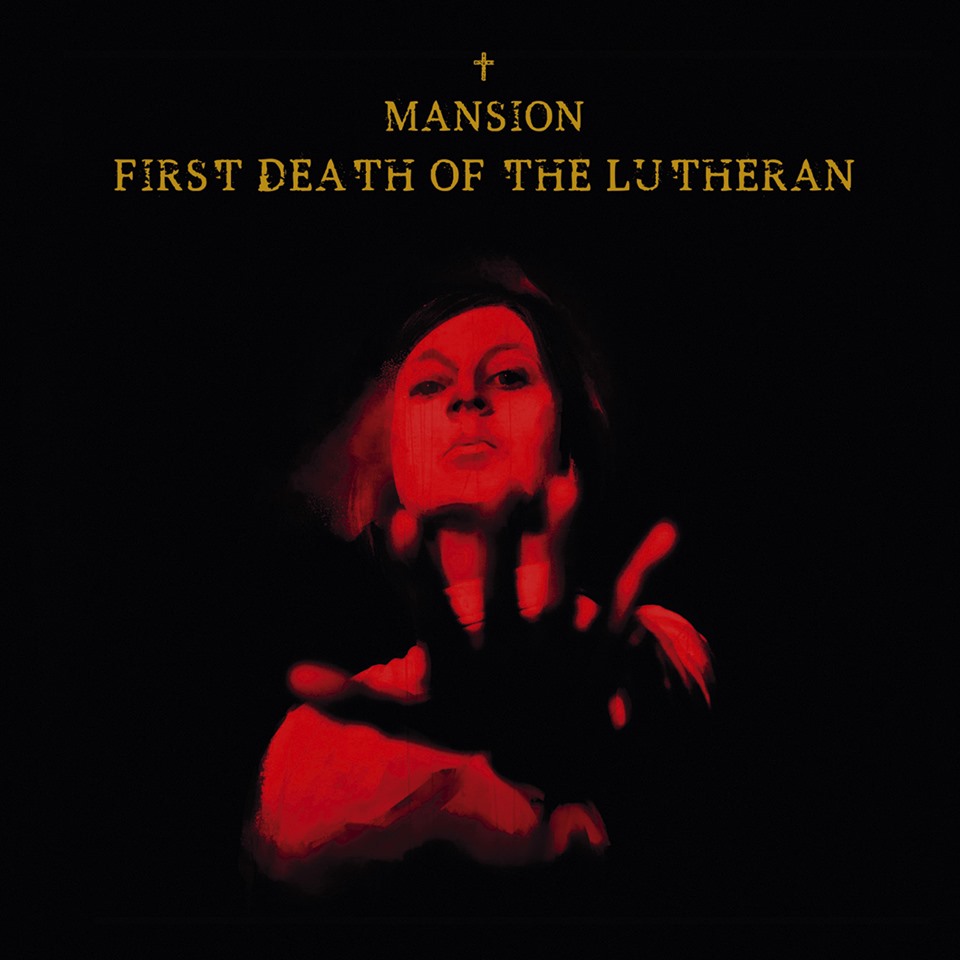 Did you use original Kartanoism sermons in your lyrics?
No. They were in Finnish.
And there are Finnish bands that use Finnish lyrics without any harm. Why not return to the source?
We are proud of Mansion as it is. We have no need to imitate other Finnish bands or change anything. We are moving forward towards our salvation.
You did start your own label Mansion Records to produce the band's albums. Were you comfortable dealing with all these questions of promotion, organization and etc?
It's an inherent part of the work and simply something that needs to be done. No use shedding tears about it.
Why did you choose Cardinal Wyrm as your companions for that Joy Division split? 
It was simple synchronicity. Both of us made a JD cover at the same time and through some connections an opportunity to release the split arose and we grabbed it. Ian Curtis was really onto something with his lyrics on 'The Eternal'.
It seems that First Death Of The Lutheran wasn't an easy album for you. What's the story behind it?
The album took almost three years to be completed. We recorded the album by ourselves in our Studio in Huittinen, Finland. Two tracks were dropped from the album, as we felt that the songs were not strong enough to be a part of the representation of His Glory, namely First Death of the Lutheran. Nevertheless, We've developed those songs further and they might appear on our next album.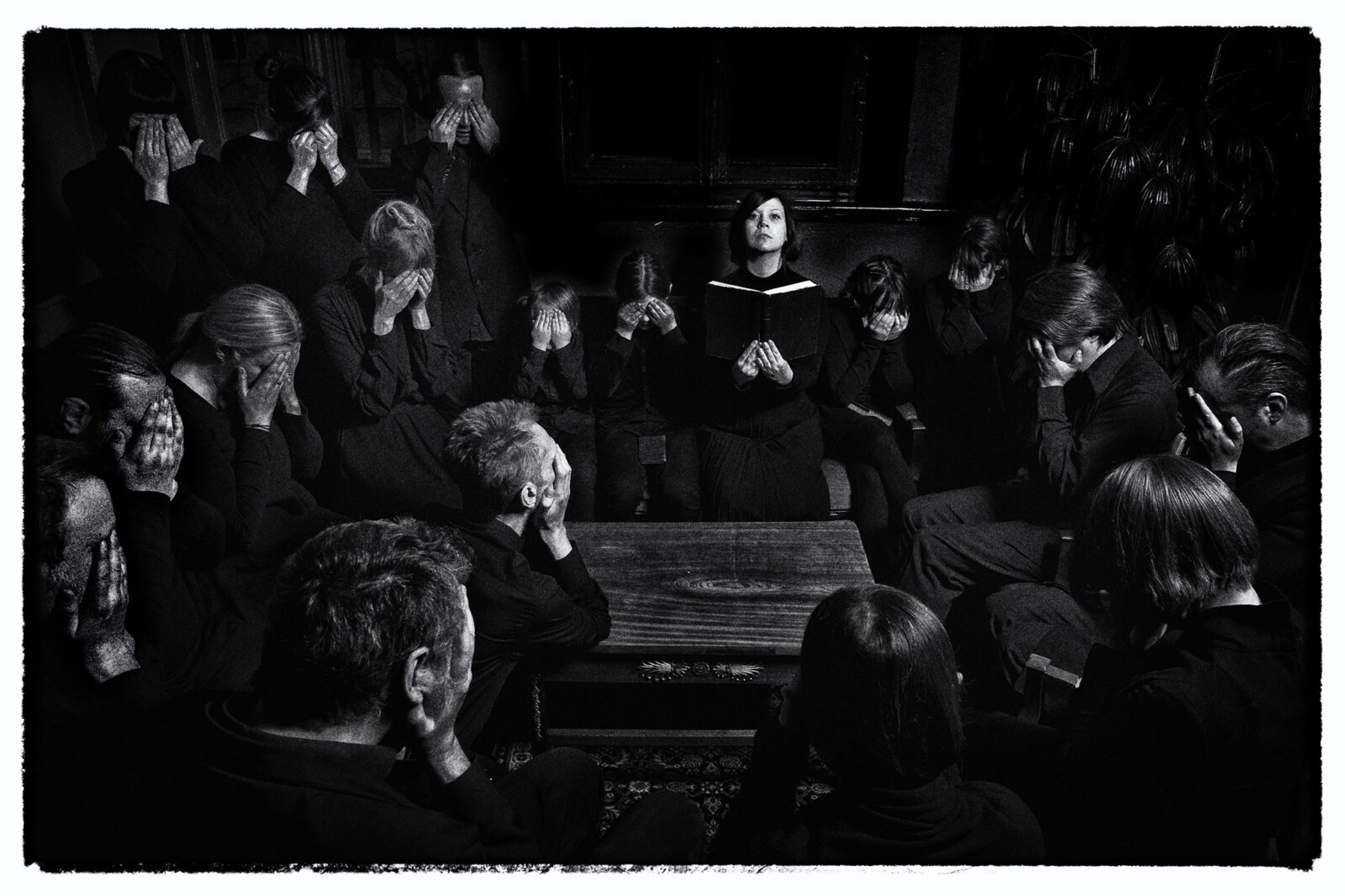 The band's sound ranges from traditional doom metal to vintage rock. Do all members have common roots or is it a result of your individual tastes?
The band members have their own preferences when it comes to music, but what we are doing as a congregation is pouring molten metal into a mould we have created in His guidance.
When do you plan to return to studio in order to record new songs?
Were going to the studio in 2020.
– Aleksey Evdokimov
---
Mansion Facebook
Mansion Instagram
Mansion Bandcamp