'Charlie' by Caravãna Sun
New video single 'Charlie' by Caravãna Sun, a rebellious surf-rock group from Australia!
---
The video is a series of heartwarming clips of the band on their daily adventures and was shot using a mixture of lo-fi, analogue and digital cameras.
Lively surf-rockers Caravãna Sun start the new year with 'Charlie', their first single after signing with Berlin's Embassy of Music, joining a roster that includes Björk, Robyn and fellow Aussie acts Ball Park Music and Husky.
"Mixture of lo-fi, analogue and digital cameras"
For their newest body of work, Caravãna Sun took to a remote location in the Blue Mountains, west of Sydney in Australia's New South Wales. Thankfully untouched by the fires that engulfed much of the nearby area, the studio became their safe-haven away from distractions of the outside world. Unchartered territories were explored, leading the band to new discoveries both creatively and spiritually.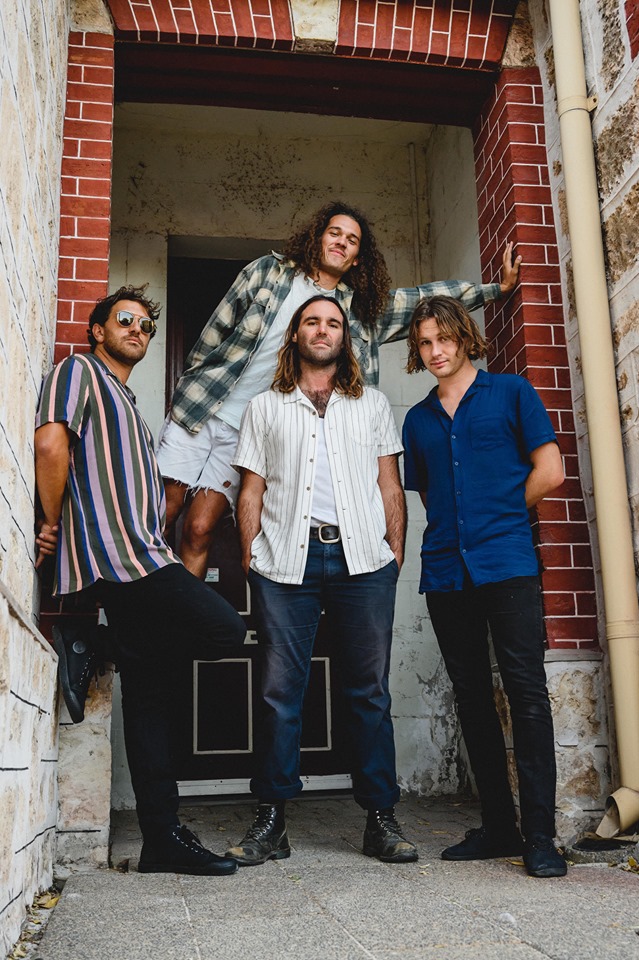 "Things are not as dark as they seem."
"On a personal level, the song was written out of a difficult time where I'd dropped out of touch with myself," explains lead vocalist Ant. "After booking in to see a psychologist to talk it over, the heart of this song dropped out of the sky. The overall meaning is that sometimes, things are not as dark as they seem. If we could just reach out and be open with people, we'd see that support and love is just a phone call away."
'Charlie' marks the beginning of a new chapter for Caravãna Sun. An uplifting jangle-pop number, the song is an empathetic, almost cathartic experience. Though on first impressions 'Charlie' might appear overtly melancholic, the message behind it is nothing but positive: you are not alone.
---
Caravãna Sun Official Website
Caravãna Sun Facebook
Caravãna Sun Instagram
Caravãna Sun Twitter
Embassy of Music Official Website