Cary Grace – 'Lady Of Turquoise' (2020)
A true Renaissance woman, Grace expresses her myriad talents through music, production, engineering, poetry, and building custom Wiard modular synthesizers via her company Wessex Analogue. A brilliant interpreter of material by artists as diverse as Jimi Hendrix, David Bowie, Pink Floyd, Cream, the Stones, Dylan, and Amon Düül II, she has also Graced (sorry!) us with eight studio albums of her own material, which ranges from proggy synth experiments to psychedelic folk to spacey head music, and many points in between. This is her second double album and she seamlessly weaves the aforementioned styles with ease across 13 tracks.
---
Softly rising like its namesake Egyptian god of the morning sun, 'Khepera at the Dawn' evokes wispy, fog-enshrouded landscapes melting into daylight. [Her Arthur Brown-meets-Toyah cover photo seems to emphasize ancient influences, along with the hourglass, ankh, and elaborate headdress props.] Steffe Sharpstrings' floating guitar lines trickle through the emerging sun rays with the promise of possibilities inherent in a new born day. John Garden breaks out the fuzz boxes for 'Letterbox', which explores Hendrixian territory with aplomb before the melancholic drifter 'Without a Trace' explores Grace's more accessible poppy side, her soaring synths serpentining around Garden's intricate soloing.
Everyone from Genesis to Small Faces have seen fit to tackle the concept of the 'Afterglow' in song, and Grace's version segues from its Sabbathian 'I Am Iron Man' opening into a spoken-word piece that may require a few listens to ken, although the interstellar pyrotechnic musical backing works fine on its own. Much of Grace's music lends itself to cinematic interpretation through various genres, but 'Film Noir' may be her most eloquent statement yet and could easily grace (there I go again!) any big production Hollywood could wrap around it. Hey, Phil Collins and Elton John don't have to write every movie song!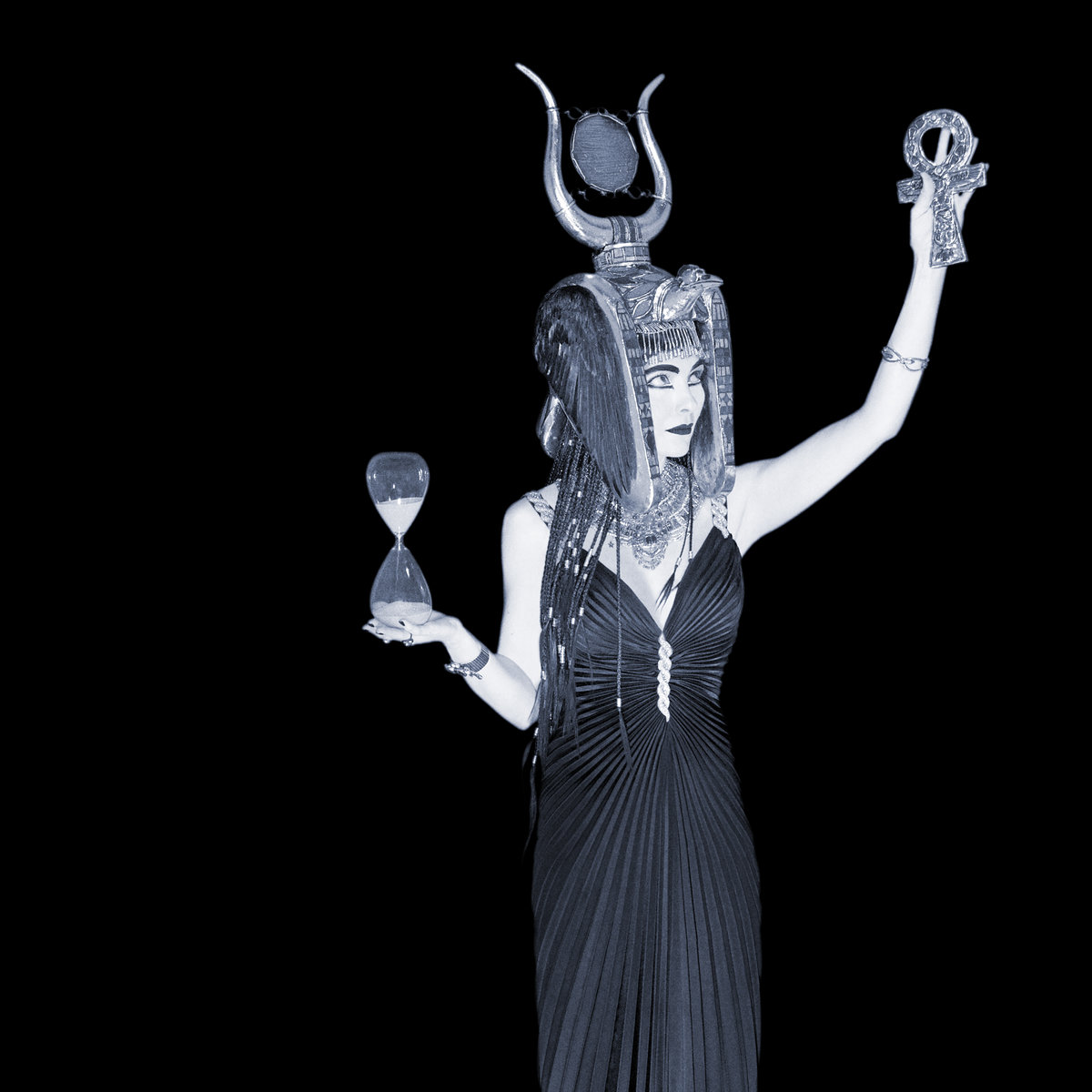 The first disc wraps with the 12-minute "Extended Version" of 'Costume Jewelry', which gives you plenty of time to sit cross-legged on the carpet and stare at that elaborate cover shot! I hope she rented those props lest she has one heck of a jewelry box. They must have wreaked havoc with her posture trying to prop (sorry, last time!) her head up under all that weight! The Toyah comparisons shouldn't be too far off the mark when you listen to this – progressive, psychedelic music forms a shimmering bed for what may be a political allegory of false presentations (like costume jewelry) that aren't really fooling those who take the time to peek behind the façade. Or not!
Disk 2 is more languid, with half the tracks topping 10 minutes. The leisurely serpentining 'Moonflowers (Fade To Black)' showcases Garden's arsenal of stringbending acrobatics that touch base in the Hendrix, Gilmour, and (Nick) Saloman camps yet bear his own personality. Grace's own guitar handiwork (and elegant, dreamy organ playing) are demonstrated across ten minutes of 'Sacrifice', a heaving, oozing conflagration of speaker-shredding fuzz bombs enveloping a melodic journey that never fails to open new vistas and exciting twists and turns around every corner.
'Memory' is as fleeting yet mysterious as its title implies, a melancholic diary of experiences that may have lost (or gained) a little lustre on their way from thought to expression, but the revelry is interrupted by the finger-bleeding guitars that scream across Sharpstrings and Garden's twin attack on 'Castle of Dreams' like razors through a Buñuelian eyeball! With 12 minutes to roam, the guitars eventually settle into a dreamworld of cumulous clouds floating across an azure sky.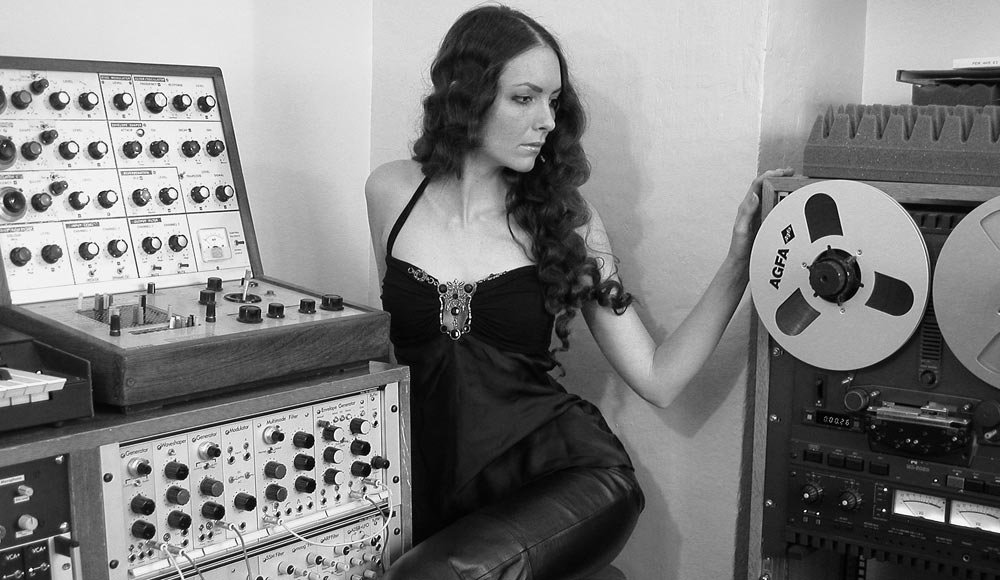 The album's shortest track is also its giddiest. An explosion of synth telemetry, 'The Land of Two Fields' is part Wendy Carlos, part Steven Reich, and a whole lot of gurgly fun. It sets up the epic title track, another 12 minutes of poppy fizz, featuring bouncy, bubbling synth and a jogging drum beat, all lovingly recalling hours spent head-nodding, toe-tapping, and humming along to the seminal work of ebullient side-longers from Kraftwerk, Tonto's Expanding Head Band, and 80s synth poppers from Depeche Mode and A Flock of Seagulls to Human League and Ultravox. A generation-defying trip down memory lane, all the more enjoyable due to Grace's obvious sense of humour and spirited performances.
– Jeff Penczak
Cary Grace – Lady Of Turquoise (Door 13, 2020)