Muriel Grossmann interview
The music you will experience on Reverence is spiritual jazz from the edge of Europe. Reverence sees the same quartet that performed on Grossmann's previous three releases transform into a quintet.
---
On this album, Grossmann plays alto, soprano and tenor saxophones, Radomir Milojkovic is on guitars, Gina Schwarz on bass, Uros Stamenkovic on drums, and they are joined by Llorenç Barceló on Hammond. The colours and textures of the Hammond B3 organ are a perfect addition to the sounds of this already tightly aligned group, providing everything from cosmic swirls and chirped percussion to brilliant solos of exploration…
"'Reverence' is honouring African roots of Jazz in a very personal way."
Your latest album Reverence on RR GEMS was one of my favourite releases of 2019. Can you share some further details how it was recorded and what's the story behind it?
I am glad you like it. It was really a great experience making this album. I wanted since long time to put this music on record. I had the program written for Reverence maybe five years ago, then I just stored it. We were very busy with playing and recording the different programs, that are on our previous records. Bringing out Golden Rule (2018) was a blast for us. We were so lucky to have RR GEMS Records Team with us, so finally it was the time to record the music that I composed for Reverence. We are very lucky that most of the band is on Ibiza in the summer, so we are playing regularly and are using a lot of time to practice, so we got into the new songs. At first, we included some of the tunes into our live sets and some were left fresh for the studio. It is a real powerful, direct and burning record. We used all kind of rhythms and textures that were new to us, especially on tunes like "Union", "Sundown" and "Tribu". Also, the drone orchestra soundscapes were starting to move into a new direction. The selection of the instruments was changing towards more African influenced sounds. Reverence is honouring African roots of Jazz in a very personal way.
How would you compare your older material to the latest projects?
Every program that I write has a certain thing, a focus point, that I am absorbed with at the moment, something that I would like to explore, Birth Of The Mystery was about group playing and exploring different forms, Earth Tones was a very transitional record, the whole program was very open and the focus was on the soprano saxophone and introducing the drone orchestra, other records like Natural Time and Momentum were more centred on rhythm and band unity, Golden Rule was dedicated to John Coltrane and Reverence is about texture, bond and diversity.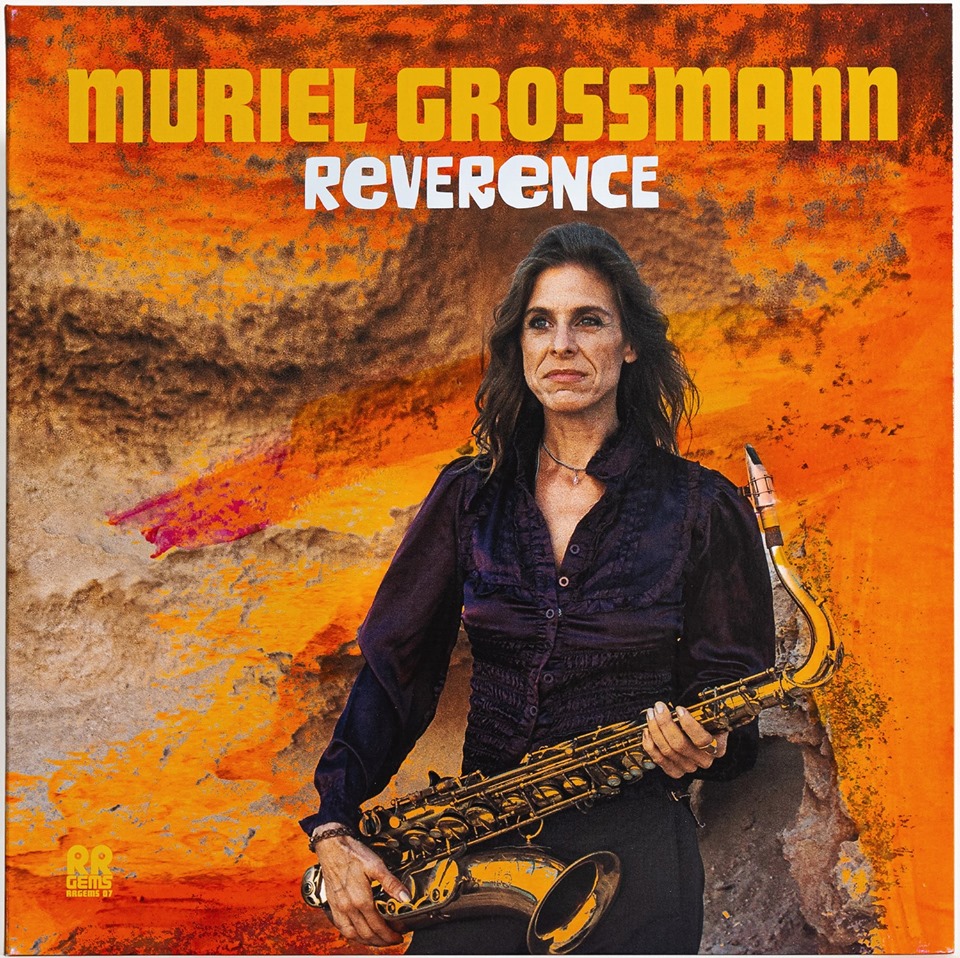 What was the writing and arranging process like?
At the moment of writing for this record I delved into the role that each member has in the group, so I wanted to create a rhythm part for every musician. On Reverence I was mostly starting with the bass line and guitar chords, then I would write a voice for myself and later the percussion and drum parts. I basically left it composed on my shelf and picked it up later, when the time had come to put this program on record. I decided to add a new colour for this record, so I was inviting Hammond player Llorenç Barcelo to join us for concerts and recording sessions. At the end I chose instruments for the drone orchestra. It was a very natural process and it is a continuity of Golden Rule as much as Momentum is naturally evolving into Golden Rule … I call myself very fulfilled, playing with the same great musicians over such a long time. I know how they will accomplish the proposals; this is very satisfying.
What would you say influenced you the most? Have influences changed during the years?
I guess you always have your favourite musicians, records, and you are always concentrating on something more intensely at times, still you go on discovering new records, musicians. It is an ongoing process, always something new to hear. In the case of Reverence, it was about African music and their rich traditions in making music. I always had a strong bond to African music and the diversity of it. I am happy to be able to bring some of these influences into my music and offer gratitude for all the good sounds we can hear there, truly inspiring; I guess you can add that all musicians I played had a big impact on me, firstly to name here Radomir Milojkovic, my musical partner, present over the last 18 years. On a non-musical bases I was influenced by books and teachings and reflections which marked phases of composing.
You played and toured with various rhythm & blues, funk, world music and jazz groups and artists such as Hans Tschiritsch, Shani Ben Canar, Christoph Kurzmann, Geri Schuller, Pete Hoven, Robert Rehak, The Original Brothers. In 2004 you moved to Ibiza and started working on your solo career. Was there a particular moment when you decided that you want to invest more effort into your solo career?
It was part of my musical education to be on the road, just play music, learn as much as possible. This led me slowly to forming my own bands. I gained a lot of experience in those early groups, playing all that different styles of music and I remember this time vividly as intensely creative. I started writing music quite early but then, leaving my home base Vienna, Austria in 2002, turned very fast into a dedicated pursuit of going after my music which I pursued with diligence ever since.
All started to materialize around the time that I met Joachim Kühn. Just playing with him, watching him work, he was showing me his compositions and Ornette Coleman's compositions (from the time, when they played together). He gave me a lot of different kinds of music and I had the chance to meet a lot of great musicians, so I started to put bands together, performing and recording my music.
You played and recorded with Joachim Kühn, Wolfgang Reisinger, Rolf Kuehn, Martin Klingeberg, Thomas Heidepriem, Mark Vinci, Molly Duncan, Christian Lillinger, Johannes Fink, Robert Landfermann and Muriel Grossmann Barcelona Quartet featuring Radomir Milokovic on guitar, David Marroquin on upright and Marko Jelaca on drums, recording and performing original compositions. How do you keep up with all the projects?
One of the first band that was performing my music was with Marko, David and Radomir. That was a great experience. The guys came fresh from the studies, so for all of us it was a new beginning, an unexplored territory. We all jumped into it and I think that the record Birth Of The Mystery gives a very close look at what we wanted to do at the time. There is still a lot of unreleased music from that band. Later on, I started to work with Christian and Robert, we made two records together, Awakening and Earth Tones. That was, when I started to understand the importance of making the working band and writing a different kind of music … so this led me to the group with Radomir, Uros, Gina and later Llorenç.
Would you like to tell us more about the latest line up?
The latest line up is still a relatively new group. We played a lot of nice concerts, in Barcelona, Vilafranca de Penedes (Vi Jazz), Inca, Mallorca (Inca Jazz), Helsinki and Tallinn (We Jazz) and many others. We made a record and a step forward to what comes afterwards in terms of music, performing and recording. This band can stretch and cover a lot of different ground, which were characterizing my music on previous records as well as on the new one. Our repertoire is getting bigger and sometimes choosing what to play live, is not so easy.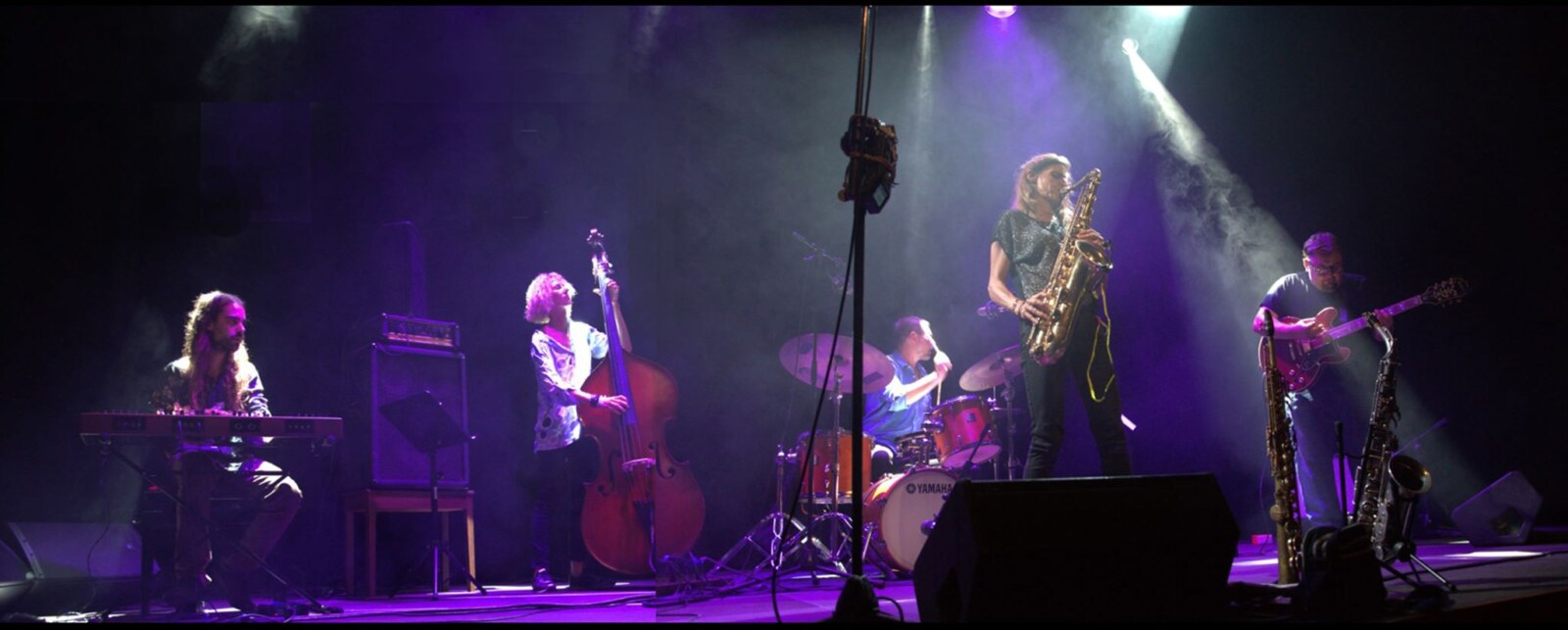 What are some of your albums and collaborations that you're most proud of?
I am happy I had the chance to register this musical evolution. All these albums are presenting a natural sequence. It is very hard to choose one. I guess they all meant a lot to me and I am very happy to have been able to record those records. There is still a lot of unreleased music, that slowly will come out and be available. Right now, I am very happy about Reverence.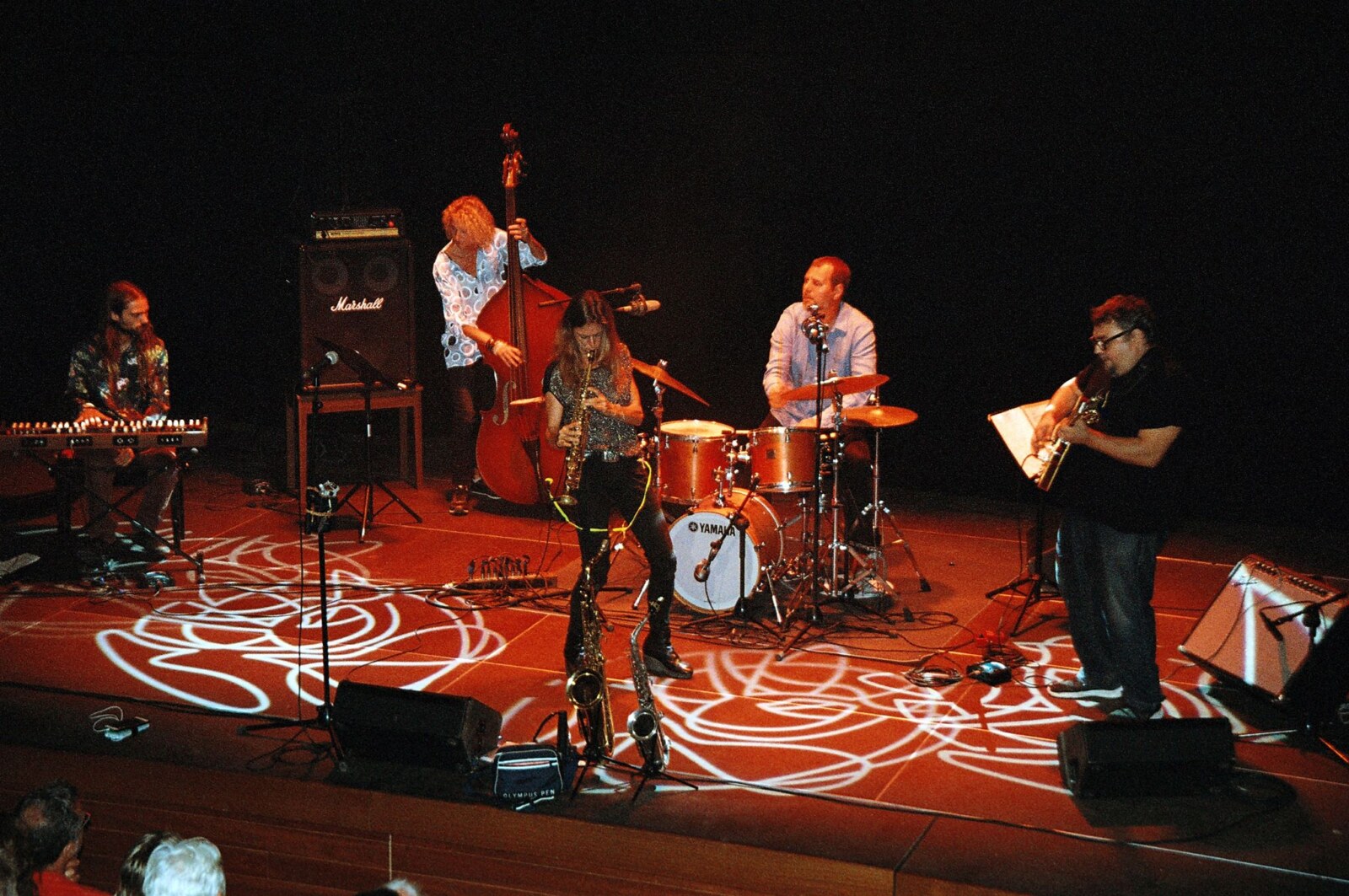 What would you say is the main difference in being a solo artist?
Being a solo artist helps you to look deeper inside and try to transmit. There are many different kinds of musicians, some are more interpreters, others compose and perform their own music, but still you have to find it deep within, in its pure form. But then the band makes the sound of the music. I enjoy bringing the compositions and guiding the direction the music takes. Another main thing of being a bandleader is organizing anything from rehearsals to recordings to concerts and touring to finances and social media. I am glad I have help and hope to be able to hand more things over.
"Through improvisation we learn to put the universal musical language into an elegant expression."
How important is improvisation for you?
Jazz is improvisation, through improvisation we learn to put the universal musical language into an elegant expression. Improvisation is the heart of any creation as well as the silence from which it all emerges.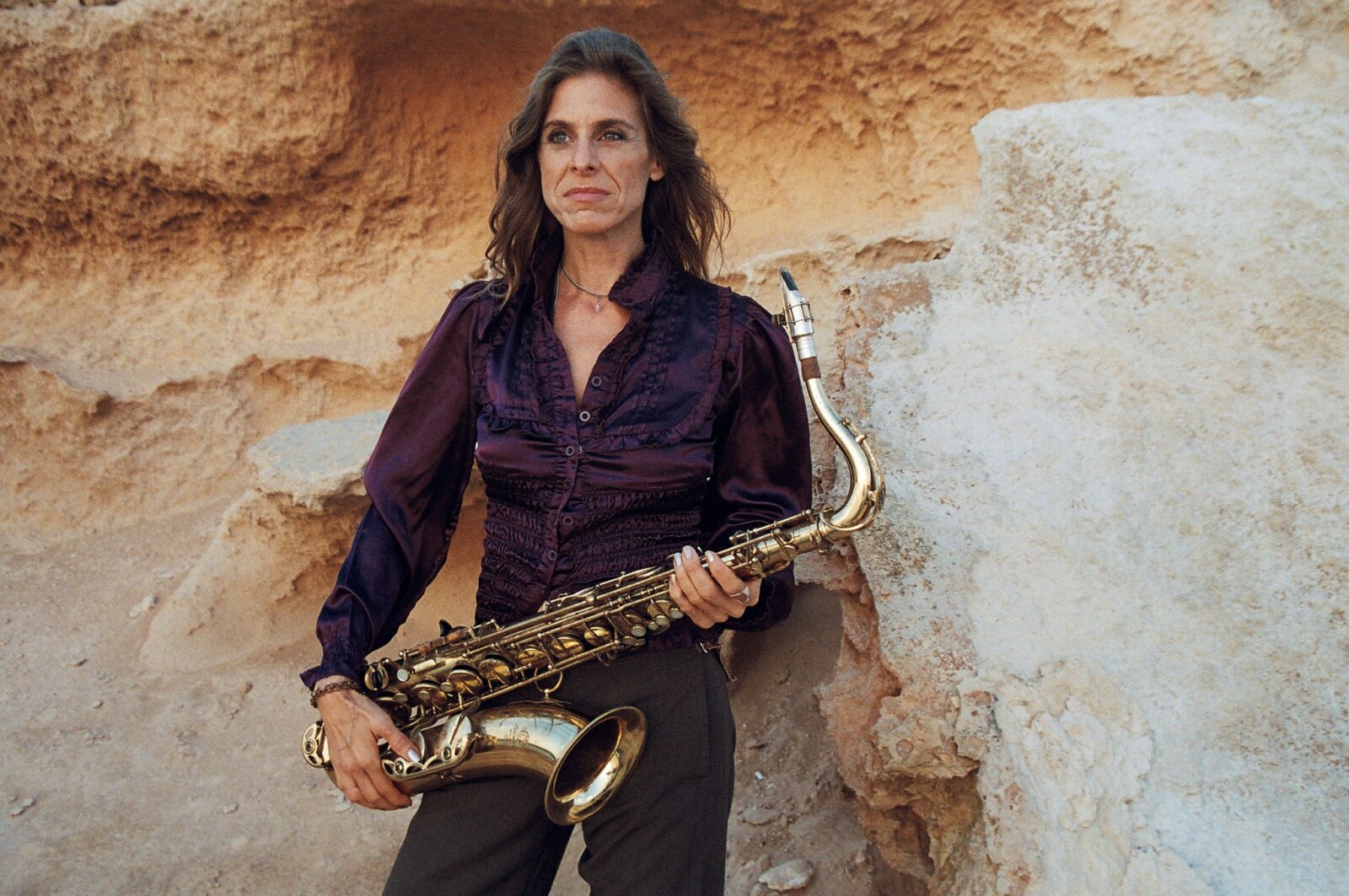 Would you like to comment your playing technique? Give us some insights on developing your technique.
My technique is an integration of the different approaches and predilections, that I chose over the years, listening to a lot of different artists of jazz and other styles of music.
I started out as a classical trained player. Choosing later the alto saxophone, I tried to incorporate Charlie Parker and Ornette Coleman, and then as I took up the tenor I learned from the great sound and phrases of Lester Young, Illinois Jacquet and John Coltrane to name a few. I tried to emulate also oddities of other instruments and was always very fascinated and influenced by world music.
I guess my technique is just a sum of my experiences and the music that I listened, played and practised, so I am trying to express that through my instruments and music. Jazz was always about diversity; we as musicians understand it like that and we are trying to find the best way to express, what we hear and try to stay true to our sound vision.
You already have four albums announced for 2020!
RR GEMS will repress Golden Rule in March, in late April Jazzman Records will bring out Elevation, which holds songs from Natural Time and Momentum. If time allows, later this year, there might come out one or maybe two more albums, which I will not reveal yet.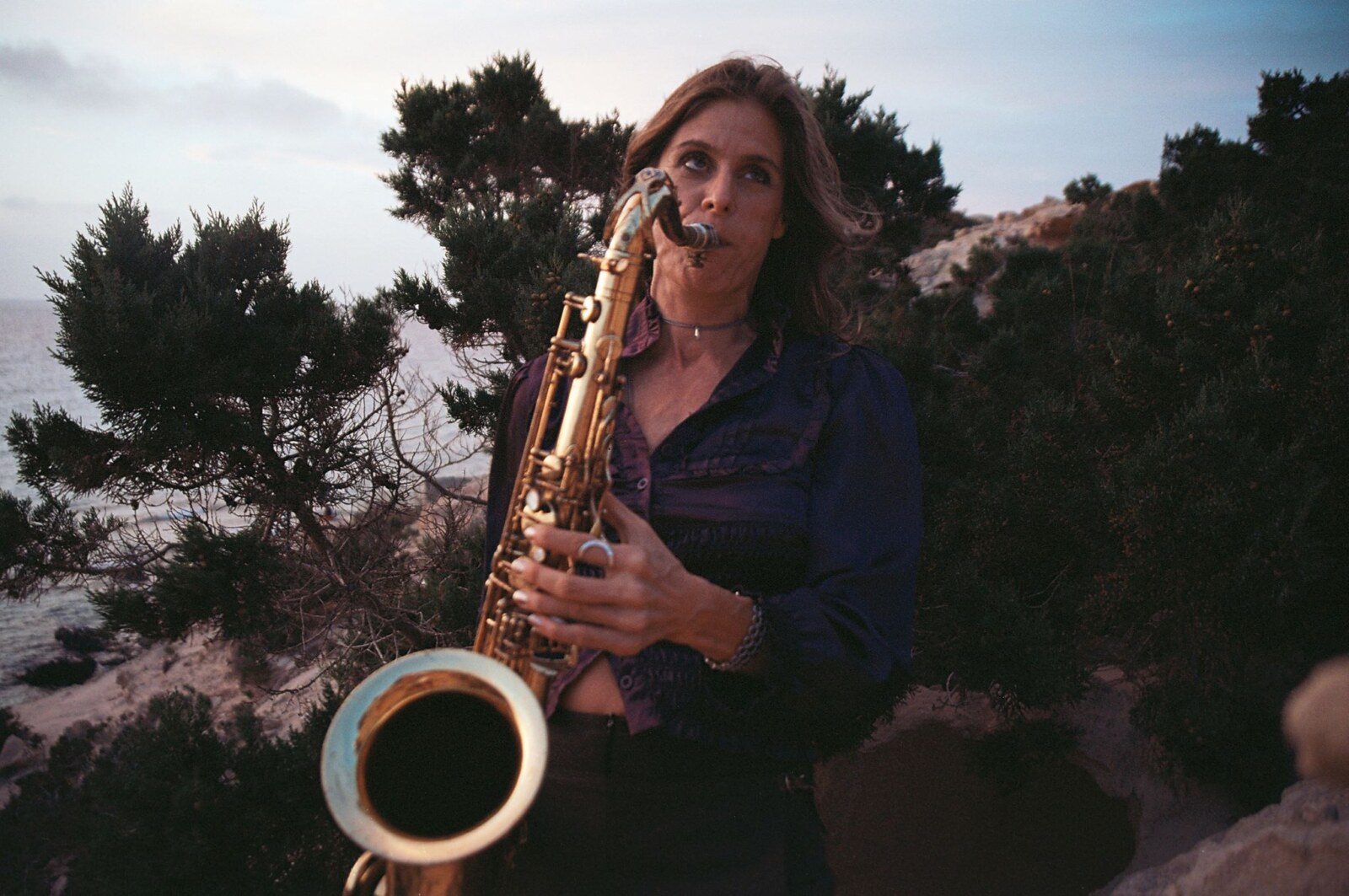 Let's end this interview with some of your favourite albums. 
Too many to mention, here
John Coltrane: A Love Supreme (1965), John Coltrane Quartet Plays (1965), John Coltrane Quartet Coltrane (1962)
Ornette Coleman: Shape Of Jazz To Come (1959) and Free Jazz (1961)
Eric Dolphy: Out to Lunch (1964)
Charlie Parker: Complete Savoy Masters 1946-48
The Lester Young Trio (1950)
Count Basie And the Kansas City 7 (1962)
Count Basie: Chairman Of the Board (1959)
Jimmy Smith: Back At The Chicken Shack (1963) and Midnight Special (1961)
Lou Donaldson: Alligator Bogaloo (1967) and Natural Soul (1962)
Stanley Turrentine: Up At "Minton's" Vol 1 and Volume 2 (1961)
Illinois Jacquet with Milt Buckner & Alan Dawson: Go Power! (1966)
Illinois Jacquet: 1947-1951
Miles Davis: Kind Of Blue (1959), Relaxin' (1958), Steamin' (1961) and Cookin with the Miles Davis Quintet (1956)
Alice Coltrane Featuring Pharoah Sanders: Journey to Satchidananda (1971)
Joe Henderson featuring Alice Coltrane: The Elements (1973)
McCoy Tyner: Extension (1972) and Expansion (1968)
Ella Fitzgerald and Luis Armstrong: Ella and Louis (1956)
Raga Aberi Shankar with Zakir Hussain & Vikku Vinayakram (1995)
Maleem Mahmoud Ghana with Pharoah Sanders: The Trance Of Seven Colors (1994)
Farafina: Faso Denou (1993)
The Jimi Hendrix Experience: Electric Ladyland (1968)
James Brown: James Brown Live At The Apollo (1963)
Thank you. Last word is yours
Thank you so much Klemen and It's Psychedelic Baby Magazine for this interview, I hope the readers will enjoy our music, which was made for making them happy.
– Klemen Breznikar
---
Muriel Grossmann Official Website
Muriel Grossmann Facebook
Muriel Grossmann Instagram
Muriel Grossmann Bandcamp
RR GEMS Official Website