Congulus interview
Congulus are psychedelic rock trio named after scary folk stories being told in Anatolia. The band was founded in the spring of 2016 in Istanbul by Cihan Önder on guitars and synthesizer, Emre Açıkgöz on bass guitar and Tayfun Gür on drums.
---
Bringing Anatolian motifs together with psychedelic elements, the band enjoys multiple partition broad compositions, long drones and fluid riffs taking you on an eclectic journey. It invites the audience to a dynamic atmosphere with experimental multi layered themes, live loops, hypnotic visuals and lively stage performance.
You have a brand new album out on Nasoni Records. Are you excited about it?
Cihan: Yes, we are very excited about the vinyl version of our album and working with Nasoni Records. Bozkır is our first release and we worked a lot on the production and creation of it. We have released the album last March with Venus Records, which is our local label and we worked side by side in the production process with them. Before the collaboration with Nasoni Records, we released the digital and CD versions. After that, we recorded two bonus tracks and added them to the vinyl version, then released it as DLP. Nasoni Records were super nice and helpful. It is also a pleasure to work with them.
Tayfun: This was one of our childhood dreams so we were really excited about it. We are really happy that it happened. We worked really hard to make this album. I hope everyone enjoys it.
Would you like to talk a bit about Bozkır? Share some further details how your latest album was recorded?
Tayfun: We recorded it in Istanbul in Venus Music Studio. We started recording it around the end of last July, including mixing and mastering, after almost 8 months we decided we were ready to release the album. We were basically dealing with every step of the process, as we were looking for the best Congulus sound until we had what we were searching for. We argued hard among ourselves, had sleepless nights, but in the end, we always knew that we were going in the direction that would satisfy all of us in every way.
"The very concept of a moorland signifies our approach to Anatolian psychedelic rock."
Cihan: "Bozkır" means moorland in Turkish, the very concept of a moorland signifies our approach to Anatolian psychedelic rock. There has been a psychedelic rock tradition in Turkey since 60's. We were influenced by this tradition and the name "Bozkır" is a homage to this tradition. Anatolian folk culture and music is highly influenced by this landform and living in this landform. "Bozkır" is dialectic itself. It contains contradictory elements like our music. We created a contrast in our sound. Sometimes it can be funky and groovy and then turn in to a dark and gloomy perspective.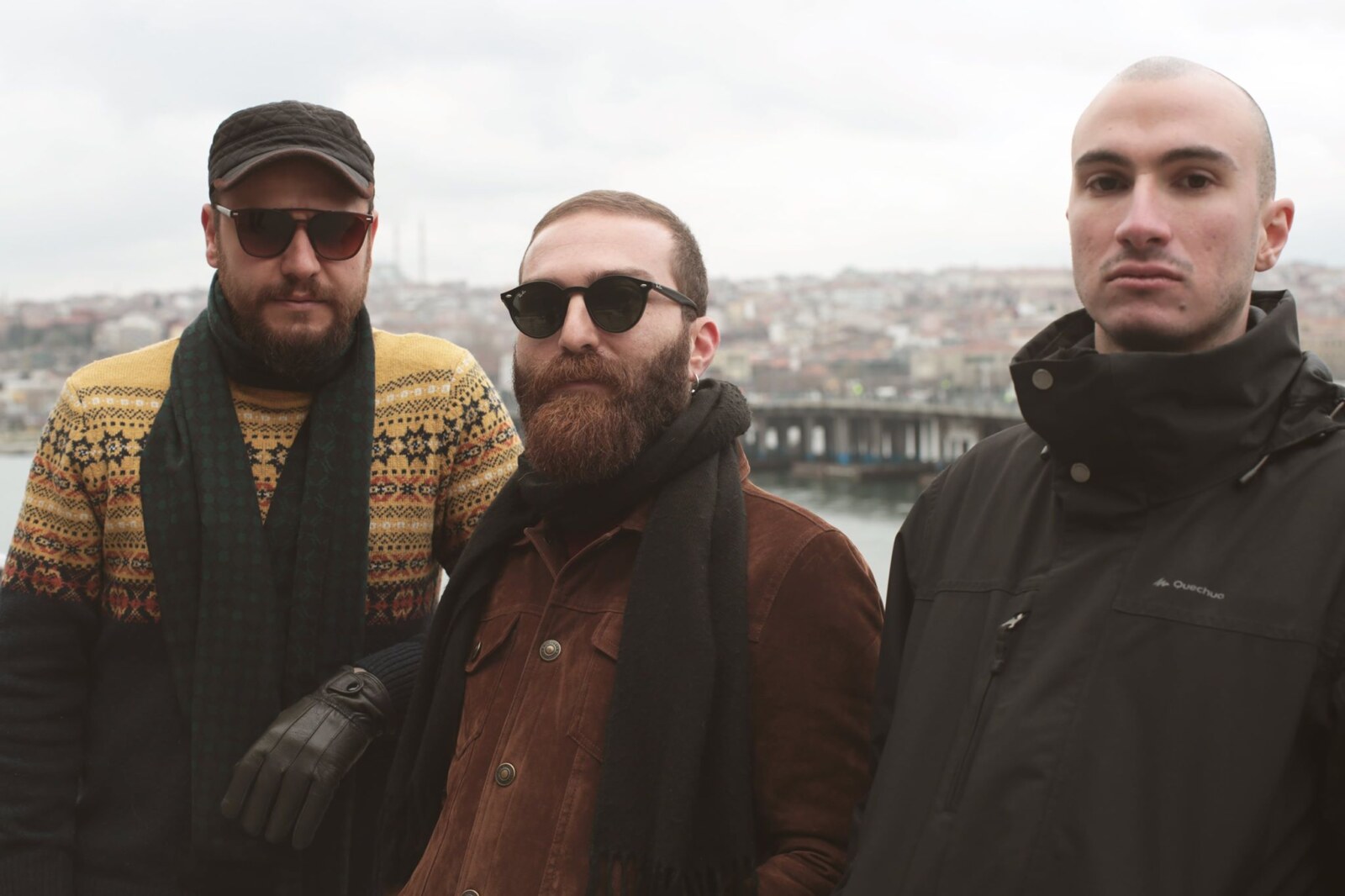 You're named after the scary folk stories being told in Anatolia. 
Cihan: Congulus is a boogeyman tall-tale which is told from Central Asia to Balkans. In Anatolia it calls you with someone's voice that you know of and kidnaps you. It is a story to scare children and prevent them to be outside at late hours in winter time.
Tayfun: There are different features being told about Congulus. In Balkans, it is told as, it appears in coldest nights and asks you where you are going and when answering, you should always put the word 'Kara' before what you are going to say. For example 'Kara Berlin' or 'Kara Klemen'. If you start talking without using the word 'Kara' then it would kill you. If you use 'Kara' it will let you pass. Even today, there are people existing in Anatolia and Balkans who still believe it to be true.
Why did it have such an impact on you that you decided to name your music project after it?
Cihan: My father and Emre's (former bass player) father was born in the same region in central Anatolia. Congulus story is very popular in that region. We were looking for a name for the band and one night after we rode our motorbikes to Aegean bay and while sitting by the camp fire, we were talking about spooky stories, just to realize that both of us know Congulus. We felt that it is a good fit with our music.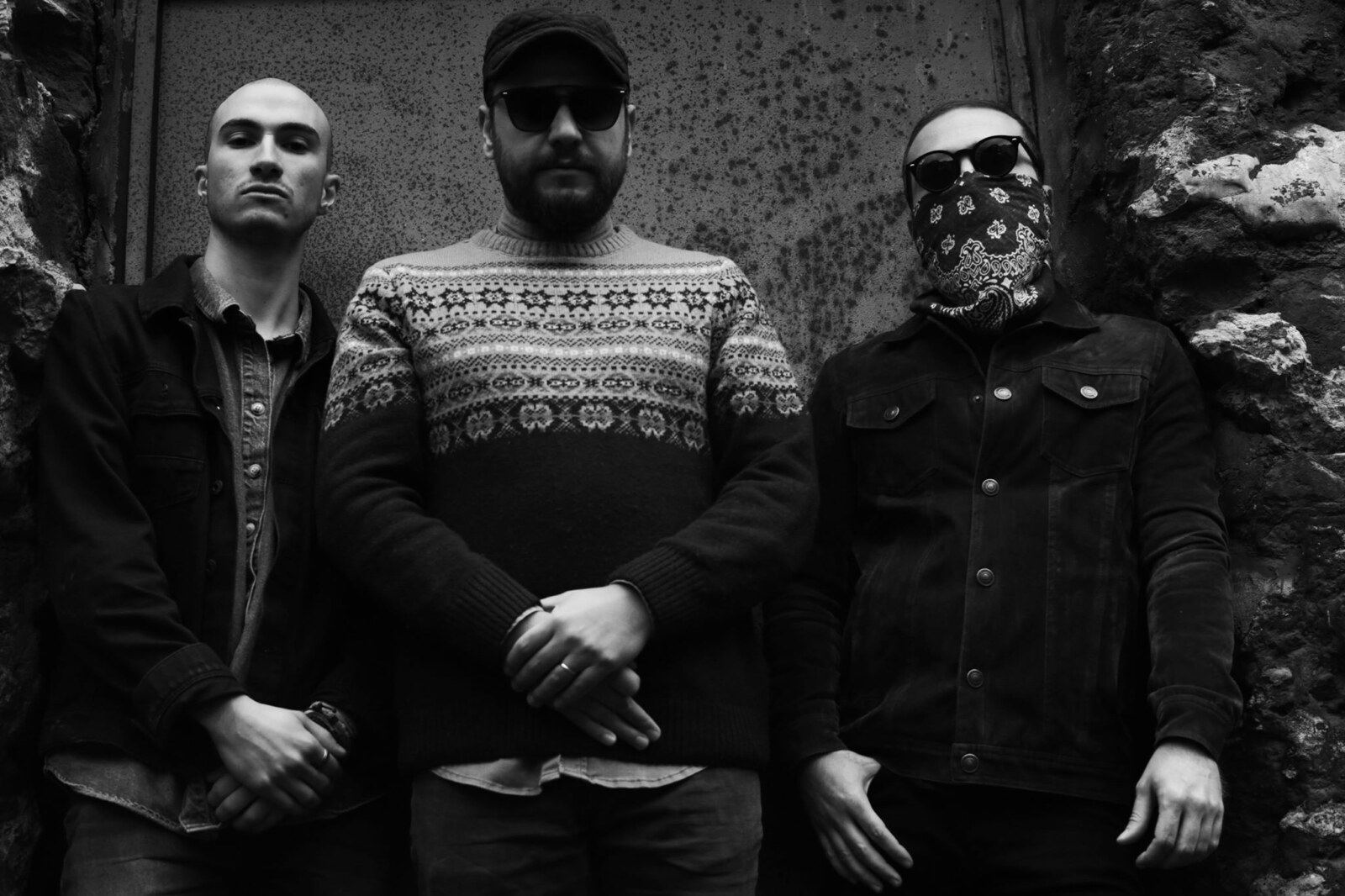 Tayfun: They gave me a call right away and they shared their excitement and I thought the story itself was so fascinating that I could not do anything but agree as I was also deeply impressed.
How do you usually approach music making?
Cihan: When we make music, we apply two different approaches. One of them is based on our jam sessions. First we jam and record it. Then create compositions from riffs, parts and melodies we liked. The other approach is based on materials that we write individually. Sometimes I write some pieces and share it with the band and then we discuss and start forming the songs together. The main point is our friendship. We have great harmony when we write and play songs.
Tayfun: Being a band is not as easy as you might imagine. Everyone has their own opinions and approaches. If we can manage to do this beautiful music it is because we have a great friendship. When you have this great of a friendship, you can produce the best sound possible. That is usually what I trust.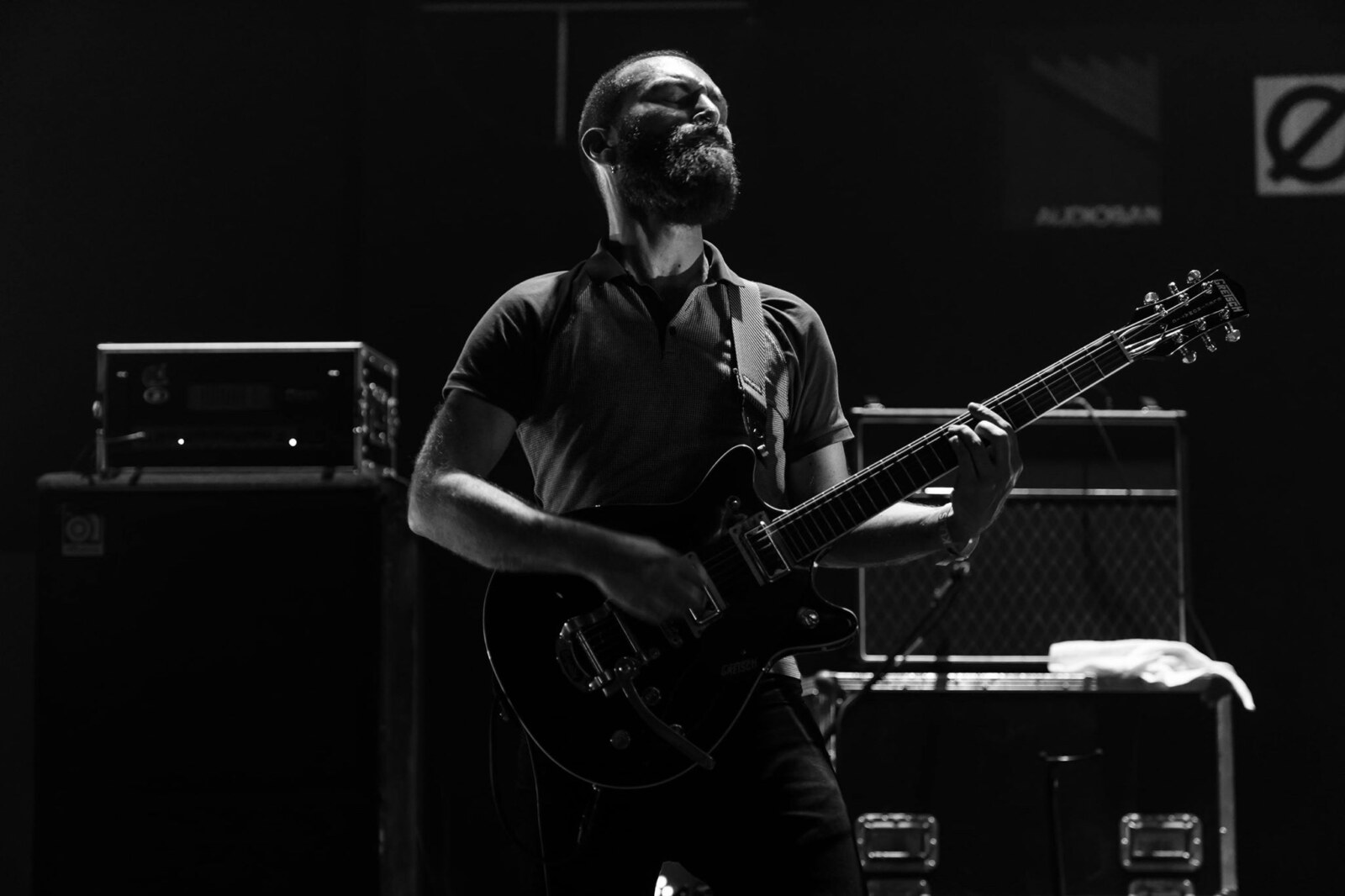 When did you decide that you wanted to start writing and performing your own music? What brought that about for you?
Tayfun: We were always planning to make this happen. I can say that everything just naturally developed and we just had to keep up with it.
Cihan: We all have different musical backgrounds. Before we formed the band, Emre and I were friends. Having motorcycle trips and hanging around together but playing in different bands. First, Emre pushed us to play together and we started jamming. In that session we wrote "Son yarım saat" which is on the album. Then one thing lead to another. We had no interest in playing covers, so we did write and perform our own songs from the very beginning. Now Emre is living in London, Can is playing the bass with us, but we still have our shared ideas.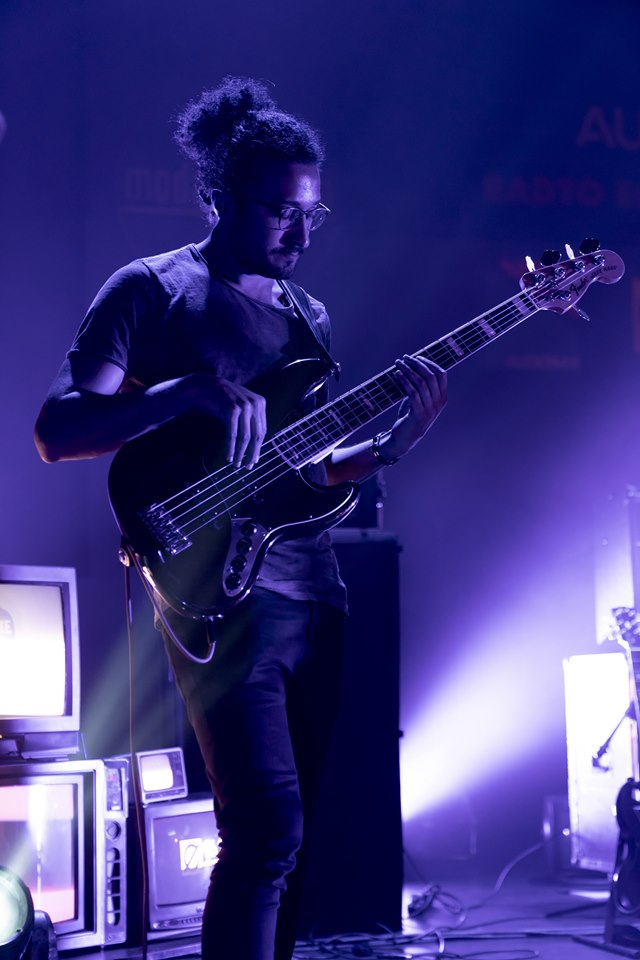 "Experimentation is important for us"
How pleased are you with the sound of the album?
Tayfun: We are really pleased with the results. Because we worked really hard.
Cihan: I believe there is no end in progression of both compositions and the sound, but you have to stop somewhere and make some decisions. Of course the sound of the album can be improved, but we are highly pleased. It contains both contemporary and old school approaches together. We like 70's psych stuff and wanted to produce it by using today's elements and sounds. We worked hard on the mixing process. Mixing 11 multi-parted psych songs is the real deal. We were together with the mixing engineer for months and sometimes very much annoyed him I guess. We had some solid ideas about how it should sound, fortunately the mixing guy was very understanding. I think we achieved our goal in terms of creating our own sound. Experimentation is important for us and we will try new things in terms of recording and mixing processes.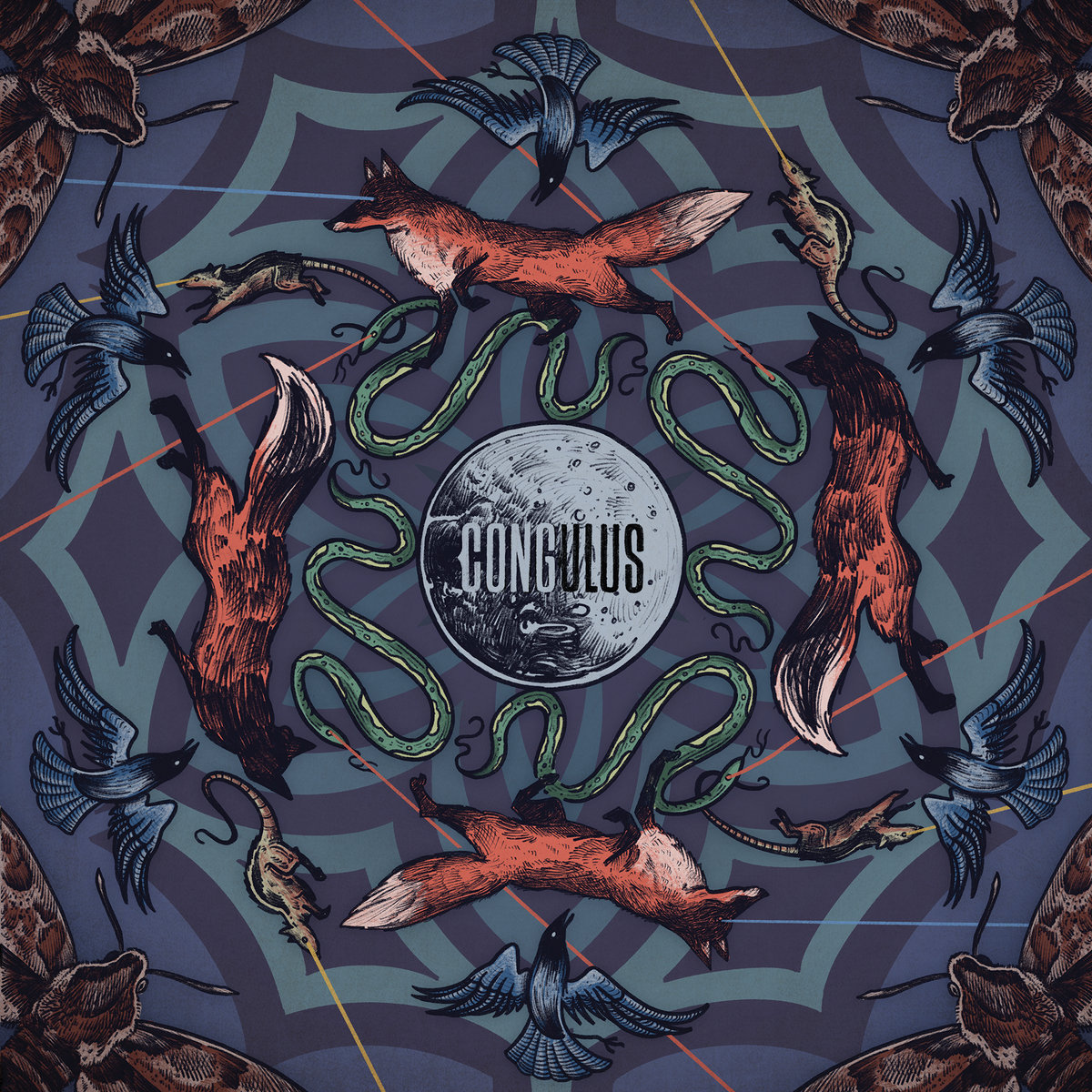 "The main concept is the contradictions in life."
Is there a certain concept behind it?
Cihan: We invite people to a dark and cold solar eclipse in the scorching hot plains of the moorland. Moorland (Bozkır) and its nature contains contrasts. So we can say that the main concept is the contradictions in life. In the album artwork, one side is night, another is day. Like the artwork, the fundamental idea behind all the compositions are these contrasts. Actually at first we did not plan to design it this way, but then it came naturally. Our starting point is always based on our subconscious mind.
Tayfun: I believe that we reflected the soul of what Congulus is.
How would you describe your sound?
Cihan: We are looking from the perspective of psychedelia and mixing rock music forms with Anatolian elements, but our sound contains many clues and influences from different genres and styles. Sometimes dark, spacey tunes take over, sometimes easy and relaxing melodies. You can find some elements from punk, stoner rock, electronica as well. The sum of it all then becomes the sound of Congulus. Main motive is to make music with our own cultural references and mixing it with western forms. You know Turkey is literally between Europe and Asia and our way of living is very much affected by this. We describe our music as an eclectic journey. Trying to create multi layered themes with dynamic drums, live loops, hypnotic experiments, piercing synths, complex bass partitions and deep guitar riffs.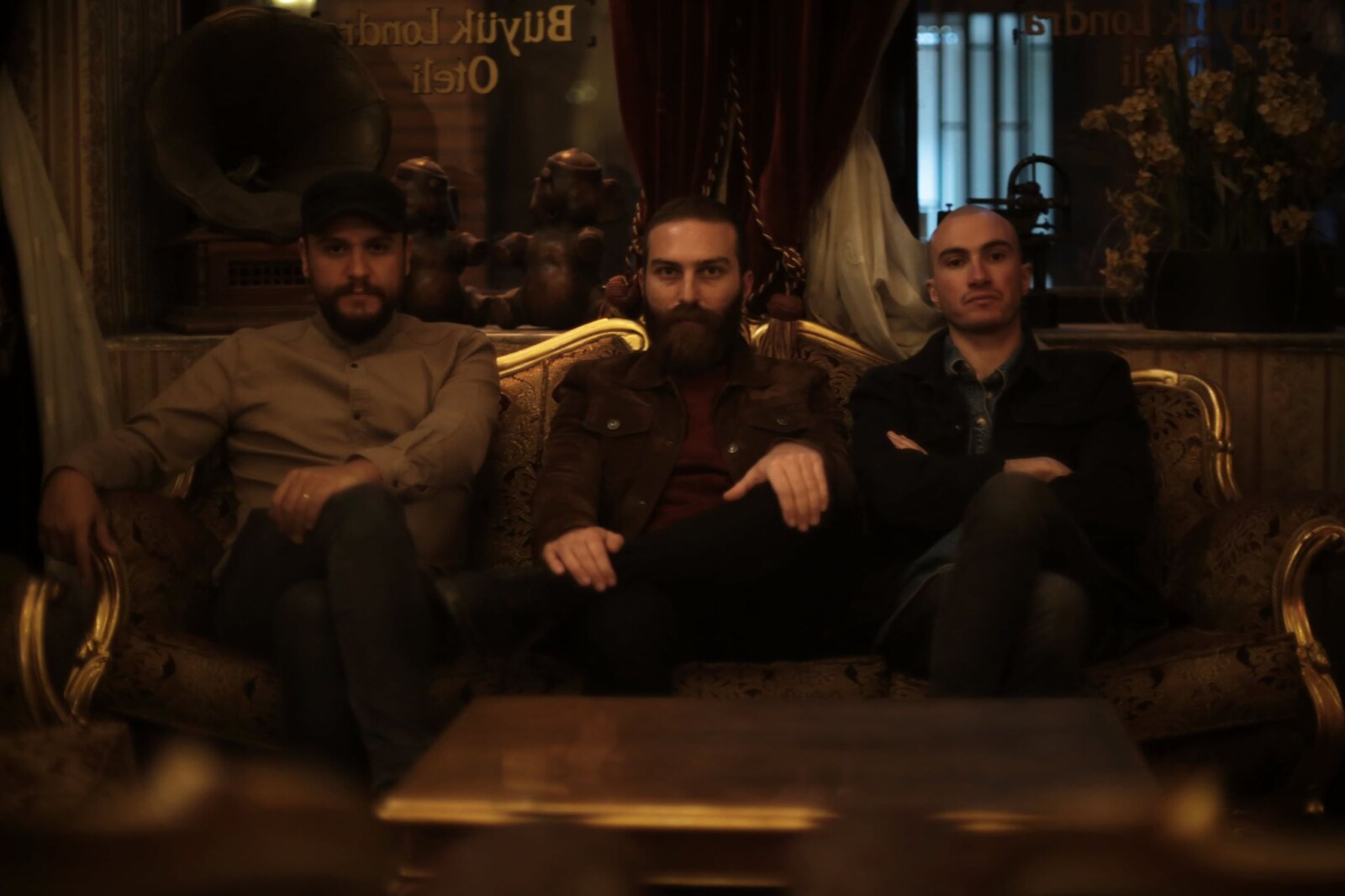 Would you like to talk a bit about your background? Are any of you involved in any other bands or do you have any active side-projects going on at this point?
Cihan: I was playing with bands and also making music individually in the past. After we formed Congulus, concept of being a band totally changed. Being friends and knowing each other down to the bones creates a perfect harmony if you are a band. We are talking the same musical language, feeling it together. Congulus becomes a single organism when we play. Can joined us last December. We are very lucky that he has become a good friend and a part of Congulus. He also has two psychedelic bands (Limbus, Bizar). Tayfun and I are totally dedicated to Congulus now. There may be new projects in the future, but today, the main effort is to make more Congulus music and share it with people.
Tayfun: I was playing in a psychedelic band (Ispanak) as a drummer, it was not something huge but it led me to where I am now.
What are some bands/musicians that have a big influence on you?
Tayfun: Cem Karaca, Erkin Koray, Kurtalan Ekspres, Mars Volta, Pink Floyd, Metallica, Planet X, Nerve, Pantera, King Crimson, Infected Mushrooms…. those are my favorites for all times.
Cihan: I am trying to listen to various genres and digest them to create something of my own. 60-70's Turkish and global psychedelic bands are highly influential for me but I also like to listen to electronic music and some contemporary stuff. There are a lot of bands that have an influence on me to create a taste in music, but main motive is making music that belongs to us.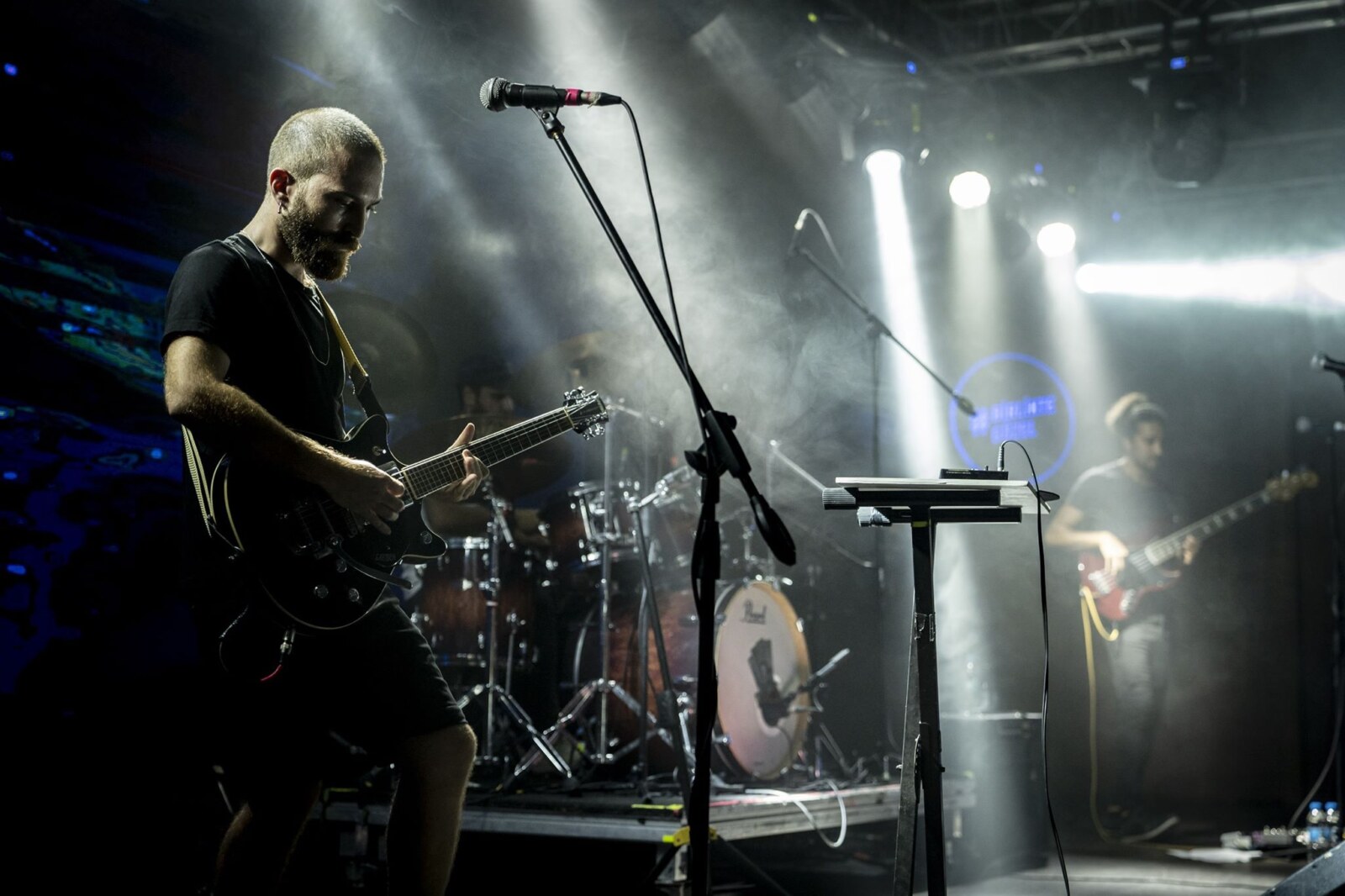 How would you describe the music scene in your country? Referring to 'underground' scene, of course…
Tayfun: We can call our audience being mostly underground but even they also admit that our music is quite something new for them.
Cihan: The underground scene is growing stronger in Turkey. Because of the economic issues organisators are more interested in local bands nowadays. It is a kind of a hypocrisy but also an opportunity. Therefore, many new and powerful underground bands and artists are playing in local venues. The psych scene especially is growing stronger. That creates a kind of interaction that leads you to experiment and find new tunes as a band. There was a gap with today's stuff and past psych tradition. Only a few but very influential bands like Replikas, Zen, Nekropsi, BabaZula were performing more experimental and psych stuff during late 90's. I guess we all remembered our past link with psychedelic approach with folk jamming perspective (Atışma).
Do you often play live?
Tayfun: We are performing roughly 10 times per year in Turkey.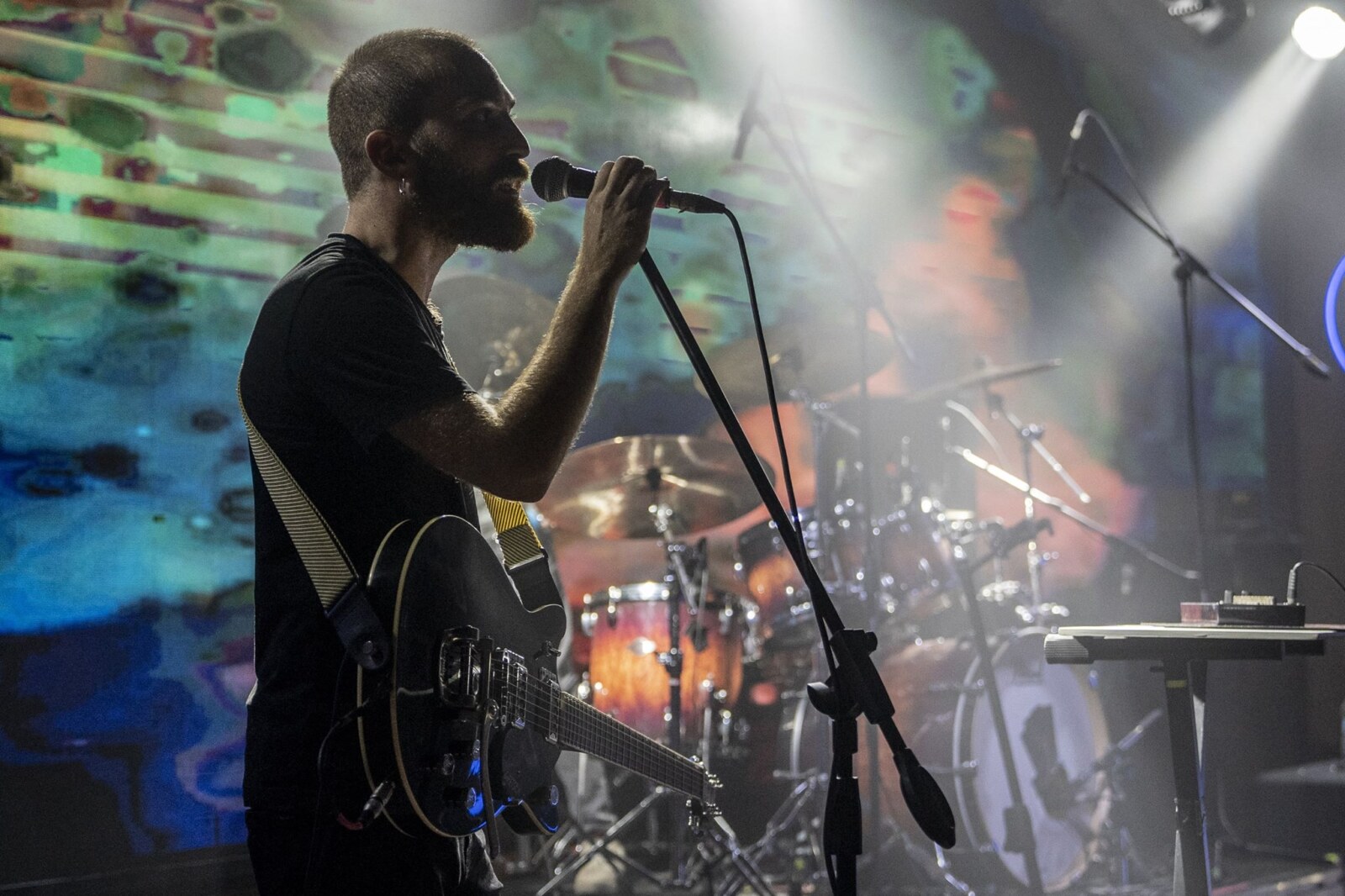 Cihan: Last October Emre moved to UK and we started our search for a new bass player. Then Can joined the band. During the search period and the rehearsals with Can, we of course could not play live too much but now that time has come too. Concerts are coming. We are a live performance band. Sometimes our concerts turns into a ritual or a trance. The audience and Congulus creates some kind of a connection which takes and pushes each other to a higher level of perception. We are based in Kadıköy, which is at the eastern side of Istanbul. There are venues here that we like to play, as well as in the European side. We are trying to play live as much as we can. Also we like to play with other local bands. Midvil is one of them. We often play together.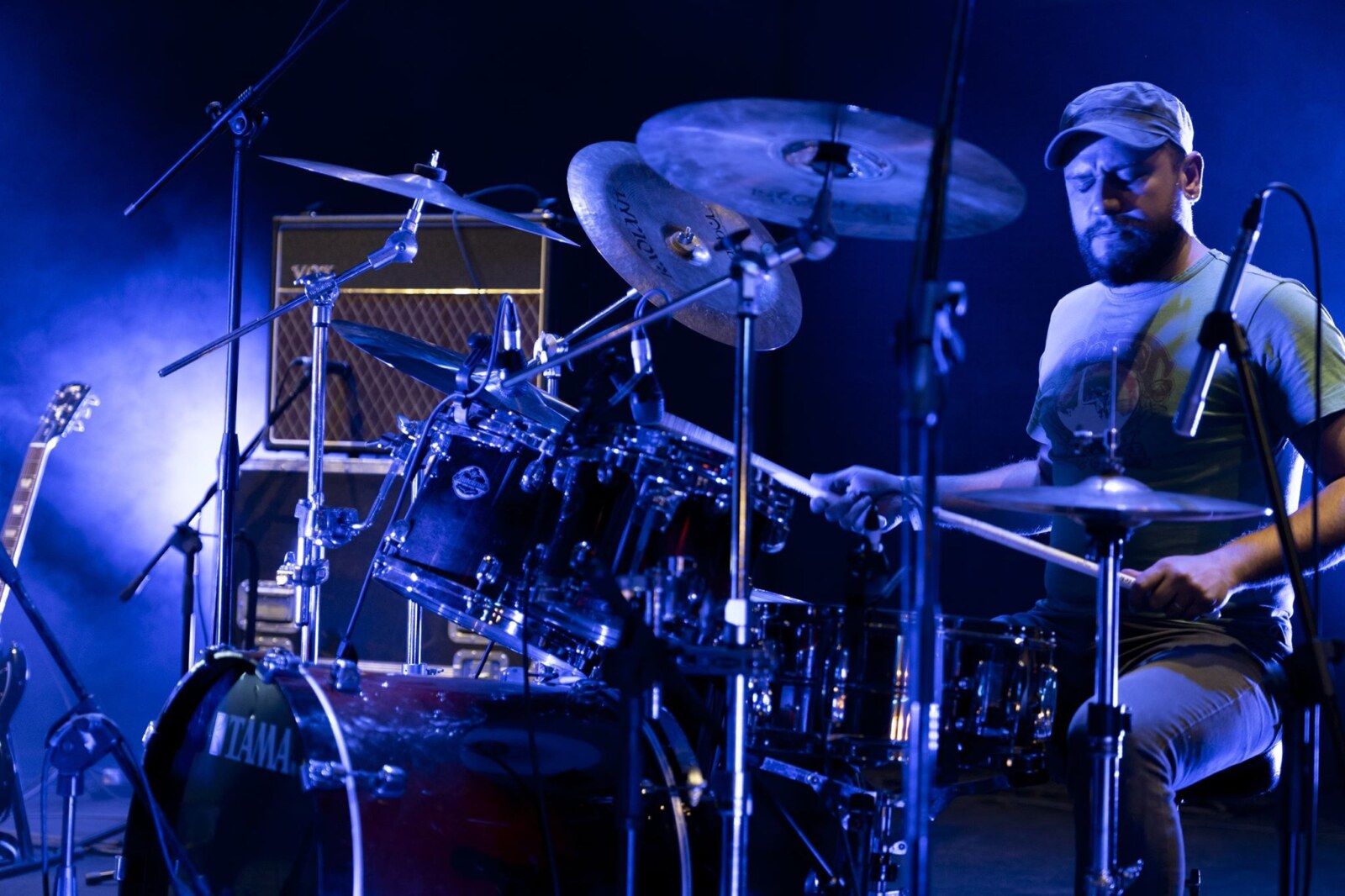 What are some future plans?
Cihan: We are planning to release new stuff in the near future. Two songs that we recorded for vinyl version will also be released in digital platforms. We created lots of material during the last two years and now we will organize and record them properly. Also planning to organize a tour in Europe. We want to share our journey with foreign audiences. New albums and gigs will come too.
Tayfun: We want play in Europe. I hope it happens soon. We are expecting to receive offers!
Let's end this interview with some of your favourite albums. Have you found something new lately you would like to recommend to our readers?
Tayfun: Dope Lemon, Föllakzoid, Limbus, Twelve Foot Ninja.
Cihan: I really like the sound of The Comet is Coming. They have cool with Jazz tunes with psychedelic elements and synths. Sekizler and Dedikodu by Nekropsi, Derin Derin by Babazula, Maslak Halayı by Ayyuka. These are some albums I listen lately.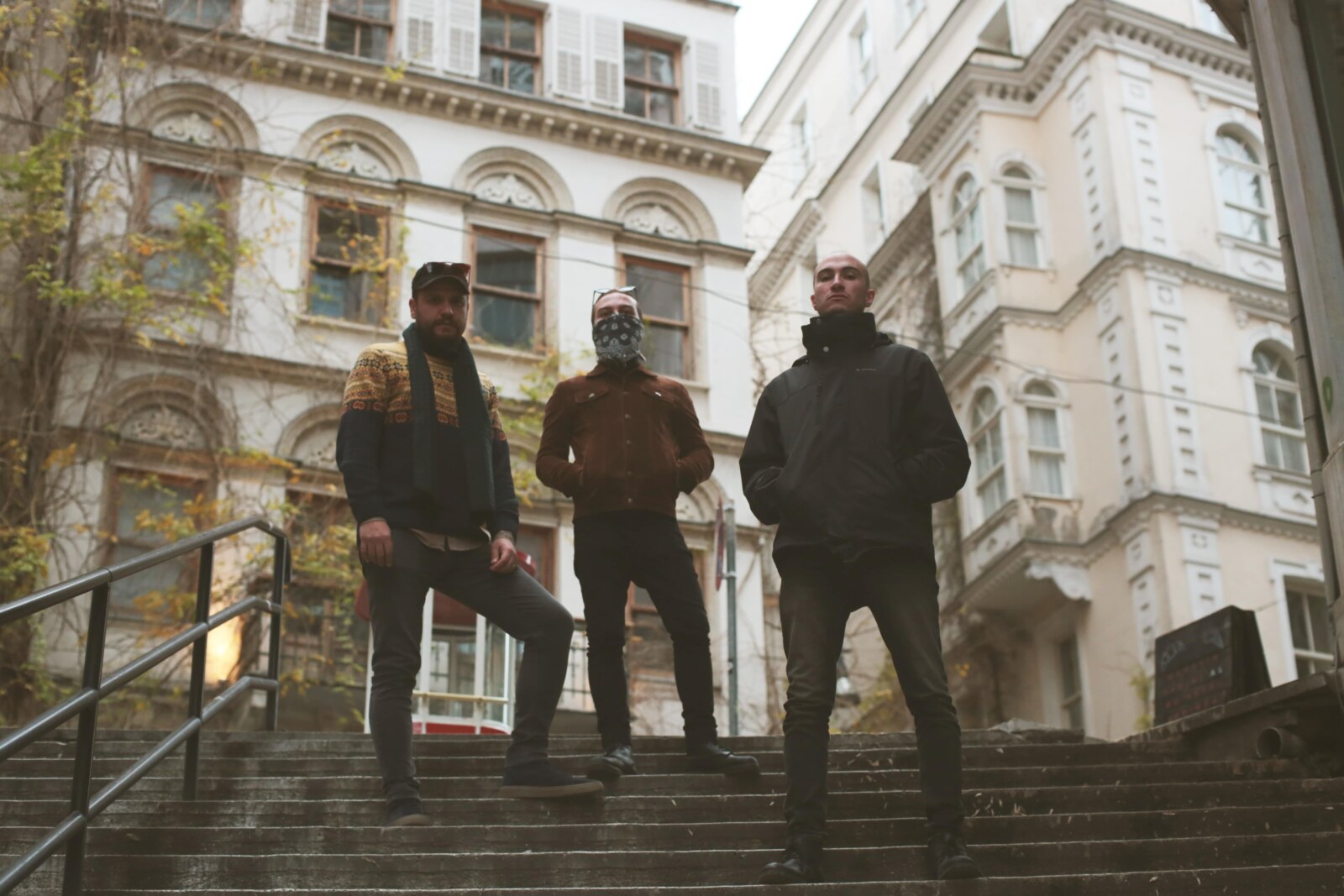 Thank you. Last word is yours.
Cihan: Thank you, so much for your interest! Congulus will be recording and releasing new stuff. Keep following us. Cheers!
Tayfun: It was a pleasure. I hope to meet you in person next time.
– Klemen Breznikar
---
Congulus Official Website
Congulus Facebook
Congulus Instagram
Congulus Bandcamp
Nasoni Records Official Website