The Menzingers – 'Hello Exile' (2019)
A whole lot of fun …
The Menzingers, a Philadelphia quartet, by way of Scranton, find themselves on a solid ground with Hello Exile, complete with anthem laced grooves that are smart as a whip, attention grabbing and unexpectedly woven with the heartfelt intimate stories of misadventures and misspent youth.
---
But don't start believing that this is a thinking man's band of explosive rock bangers, channeled and secure in their delivery and stance, because on a dime, you come face to face with with a heaping helping of dislocation spurred on by raucous confusion, all with far reaching consequences of believability. It's a solid sonically diverse album blended with tinges of sparkling America country rock, compete with enough hooks to set any AM transistor radio to flame (if those sort of things still existed) … while around the edges flashing back images of Gaslight Anthem.
"the Menzingers come off like the children of Springsteen"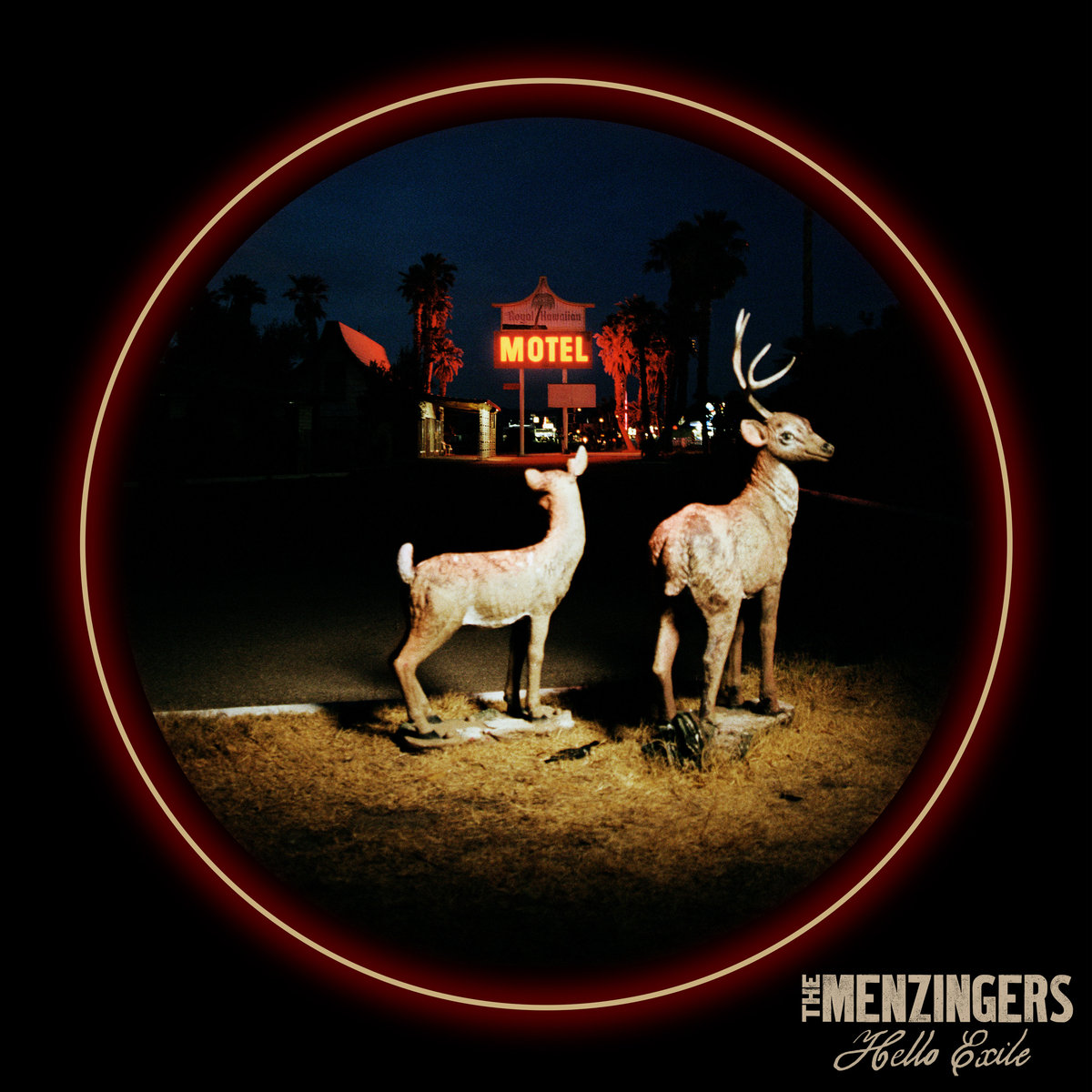 The guitars are crunchy and bold, the drumming eloquently does nothing more than hold down a divine driving backbeat that nearly elevates the band six inches off the stage, while vocals hit the back wall and bounce about the room, leaving the audience to joyously sweat and dance in place, caught in a forever wave of 'this is the best moment of my life,' where the Menzingers come off like the children of Springsteen on a hot summer night, crafted troubadours of righteousness and filled with virtue … like fireworks from a hot kiss up against a brick wall in Asbury Park.
*** The Fun Facts: According to the band's vocalist Tom May, the band's name is just the phonetic spelling for the German word for 'troubadour.'
The stunning blue vinyl comes with a postcard shaped picture flexi disc (featuring an acoustic instrumental of the song "Anna"), with the package being limited to 1000 copies worldwide.
– Jenell Kesler
The Menzingers – 'Hello Exile' (Epitaph | 2019)