nemanja interview
Psychedelic sounds of eastern funk mixed with esoteric symbolism of Tarot!
---
Each song on Tarot Funk is written for one specific card, thus combining music with Tarot's symbolism throughout the tracklist, with a purpose of creating a narrative which every listener must interpret for himself.
nemanja decided to tell his story by using nine Tarot cards and compose music that is tied to the symbolism and meaning of each card. Set together, music, cards and text guide are referring to the full series of events that had occurred last year in his life. While he is recounting his tale, nemanja needs you to help him make sense of it all. While listening to the music and studying the cards, he is hoping that you will be able to transform his story; create your own meaning of these events, find patterns in your life, and by the end, your own story.
---
Interview with Luka Šipetić
Who's in nemanja and what do you all play? Have you all made any changes to the lineup since you started or is this the original lineup?
nemanja is a psych-funk band from Pula/Zagreb Croatia that draws influence from 70's Turkish, Afro and Thai music. The band consist of Matej Perić (drums), Laura Matijašević (bass), Leo Beslać (synths) and me, Luka Šipetić (guitar, vocals). This is our first line up. We started playing live shows just 3 months ago after I recorded and released nemanja's first LP Tarot Funk. So this is the OG line up.
What do you consider to be your first real exposure to music?
Well, I have always been exposed to music. My late father played guitar in different bands when he was young, and later he played shows with some Croatian pop acts, but also with foreign groups; he was a member of a Gypsy Kings for a while. So I was always surrounded by music and band rehearsals. All we listen to at home when I was a kid was 60s California folk and pop, jazz and bunch of hippie stuff. And I remember that I adored listening to music but never had an interest in playing until I was 13 and first time heard "Communication Breakdown". Something changed and from then on all I could think about is playing and creating music. Cheesy origin story, but hey, that's life!
When and how did you all originally meet?
Leo Beslać and I met in Zagreb a few years ago while me and Dino Santaleza (from the band Pridjevi) were recording our Istrian psych-afrobeat album called Para Lele, and Leo played all the sax and flute parts on the album. He is one of a kind, a sound sorcerer. While he was channelling his inner Pharoah Sanders I knew I found one of my soul mates. Matej Perić is one of the best (and the busiest) young drummers in Croatia and our paths crossed on many different festivals while we were playing with our other bands. But we really connected on last year's Velvet Festival on Krk, so I had him in mind from the start. Laura and I met after Leo said that he knew a kick-ass bass player with an interest in Turkish music and astrology. And after that all the planets just aligned.
"Only without a desire to create something and with no ego in the way, one can truly listen to the music"
What does the name "nemanja" refer to?
nemanja is something like a verbal noun of the frase 'to not have' but nobody uses that word in Croatian language. Nemanja is also a very common male name in Serbia, which startled some fragile spirits at first, especially if you know that there is a constant political and social tension between our countries.
The idea behind the name is to establish a 'false identity' that has no ego and no preconceived musical language. Only without a desire to create something and with no ego in the way, one can truly listen to the music of the world and express and transform his soul as he pleases. It's contradictory, but I think music, like alchemy, should be a process of self-discovery. By 'not having' something, I am not tied to anything so I can move freely through the musical landscape. I can mould myself however I please or I can just follow the music and see where it can take me. By not having, I am free, and if I am free I can be everyone and no one at the same time. Sometimes that's the only way you can find yourself.
What led you to form nemanja and when exactly was that?
nemanja was formed in 2015 when I was in college and I wanted to learn more about DIY recording and producing. During that time I was recording a debut LP with my band NLV, which was very successful when it came out, but a recording process lasted over 2 years which was exhausting. In those 2 years, you pick up a lot of new influences and ideas, which is impossible to express over a 2 years old recording and arrangements. So to express those ideas I started recording stuff on my own. After recording short nemanja EP I had a lot of work with promoting NLV album, recording Para Lele album, collaborating and recording music for films.
So only at the beginning of 2019, when all other projects went quiet, and I wasn't sure what to do, new nemanja music just happened by accident. After recording it I didn't have a plan of releasing it. It was way too personal and I really didn't think people will dig instrumental album about Tarot cards. It was just one of those albums I made that sit on my laptop and that I listened to occasionally while walking my dog. But something was bugging me and one day just said: "I need to play this live." Then I started taking this project a bit more seriously. But not too much. And here we are.
How would you describe nemanja sound?
Oh… The latest album is an instrumental album that draws influences on eastern funk and Tarot symbolism while the first EP is pretty simple lo-fi psych-pop. I am trying to change my approach and style record after record, just to make everything more fun. But we can say that words like DIY, lo-fi and psychedelic can explain the big picture of the sound. And when we are playing live, we are trying to be an unstoppable esoteric dancing wall of sound.
Who are your major musical influences?
Oh man, there are a bunch of them. The first music I heard was my dad's so I guess he had a large influence. What inspires me are the people that are following their artistic vision all the way through. So music by Syd Barrett, Alice Coltrane, Sun Ra, Joe Meek, Ennio Morricone, David Byrne, Ebo Taylor, William Onyeabor, Frank Zappa, Doug Harem Blunt, Lee Scratch Perry, the list is endless.
But for the sound of the latest album, I drew a lot of influence from the Thai, Turkish and Cambodian 70s rock scene.
"I have to have a concept, a script."
What's the songwriting process like?
Messy. Usually, that process starts with a drumbeat or a sound, feel and melody I have in my head and then I'm trying to write a song around that. But if I'm recording an album, I have to have a concept, a script. To me, recording an album is like shooting a movie, or writing a novel. You have an intro, you present our hero, his object of desire or a problem he is having, then things start to happen – action, love, disappointment, then the big revelation that changes our hero and at the end we see him starting a new chapter. A sort of Campbell-like hero's journey. Like a movie, or a book, to me, an album is a form of telling a story, but with music, melody, production and weird sound, depending on the theme. My songwriting usually tells a story of my self-growth and impressions I have that are intertwined with certain sounds and production ideas and influences from all around the world.
Can you share some further details on how your latest album Tarot Funk was recorded and released?
I started recording the album on January 3th 2019. and the recording process lasted 9 days. On the song "The High Priestess" Nikol Ćaćić is singing, and Leo Beslać plays flute and sax. Album is mastered by Luka Čapeta and was released on April 2019 via Bandcamp.
I wrote, recorded and produced all the music in my grandmother's house in the countryside outside Pula where I went for 2-3 months to escape life and myself. After having a rough year in all aspects of my life, I just spent my days in the garden and baking rakija – homemade Croatian brandy. At the time I kind of gave up on recording new music and I found my old guitar which I started to repair so I can sell it. During that time I was little obsessed with the sounds of electric saz, japanise koto and those sweet lo-fi guitar sound that can be found on the records of Cambodian artists like Pan Ron or Sinn Sisamouth. During the reparation, I realised that I am unconsciously trying to get the sound of all the things mentioned above in one guitar. Soon, after reading the book "The Castles of Crossed Destinies" by Italo Calvino in which passengers in the mystical castle are trying to communicate with each other through Tarot card, I found the way how to tell my story and connect it with the sound I had in my head.
There's a concept to it. Would you like to explain what it's about?
Each song on Tarot Funk is written for one specific card, thus combining music with Tarot's symbolism throughout the tracklist, with a purpose of creating a narrative which every listener must interpret for himself. The songs have no words because the cards are the words.
Set together, music and cards are referring to the full series of events that had occurred last year in my life. Cards are rich with their fixed meanings when telling the story, but it too can fluctuate, depending on a person and the music amplifies that aspect. It's basically a pop album about the fluctuation of meaning in its poststructuralist definition, at least it is in my head, haha.
While listening to music and studying the cards, I'm hoping that people will be able to transform my story that I'm trying to present via symbols. I was hoping that people will create their own meaning of these events, find patterns in their own life. And by the end, my story will be their story and their story will be my story. And for a moment, we will be as one.
Who is behind the artwork?
Dino Santaleza, the man behind Pridjevi and my bandmate from Para Lele. Check some of his videos and collages here, they are great!
You are planning to release it on vinyl? Is there any word on when that's going to be done?
Yes, there is a plan to do that, I still have to arrange everything with the people from the record label. By the end of the year, I hope, or maybe sooner if I hurry up with the new mixes.
You have played with some awesome bands! Who are some of your personal favourites that you've had a chance to play with?
Well, the most recent memory is that with Kikagaku Moyo so I'll say that. It was a hell of a good gig! And with Algiers in my hometown, that was a cool way to present this music the home crowd.
In your dreams, who are you on tour with?
Well, the chance of a Croatian band going on tour with some mayor act is close to impossible, so I have never dared to dream about that. I mean if it would happen, man, that would be just insane, but let's be realistic: going on DIY tour and not be bankrupt when you get home is, unfortunately, the real dreamer's dream for a Croatian musician.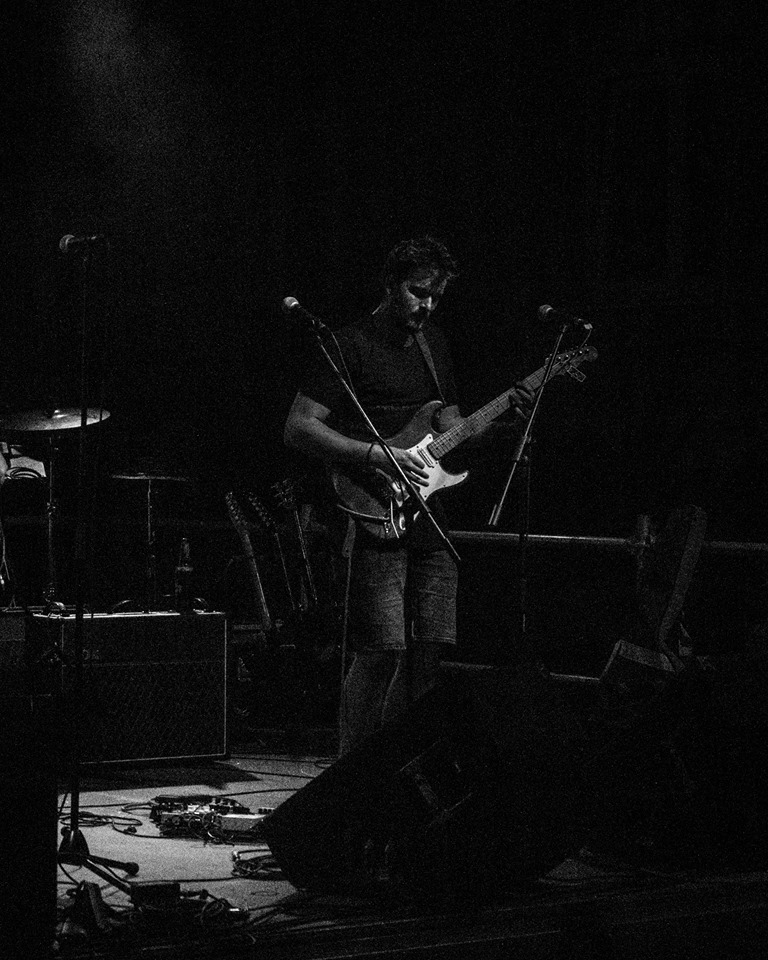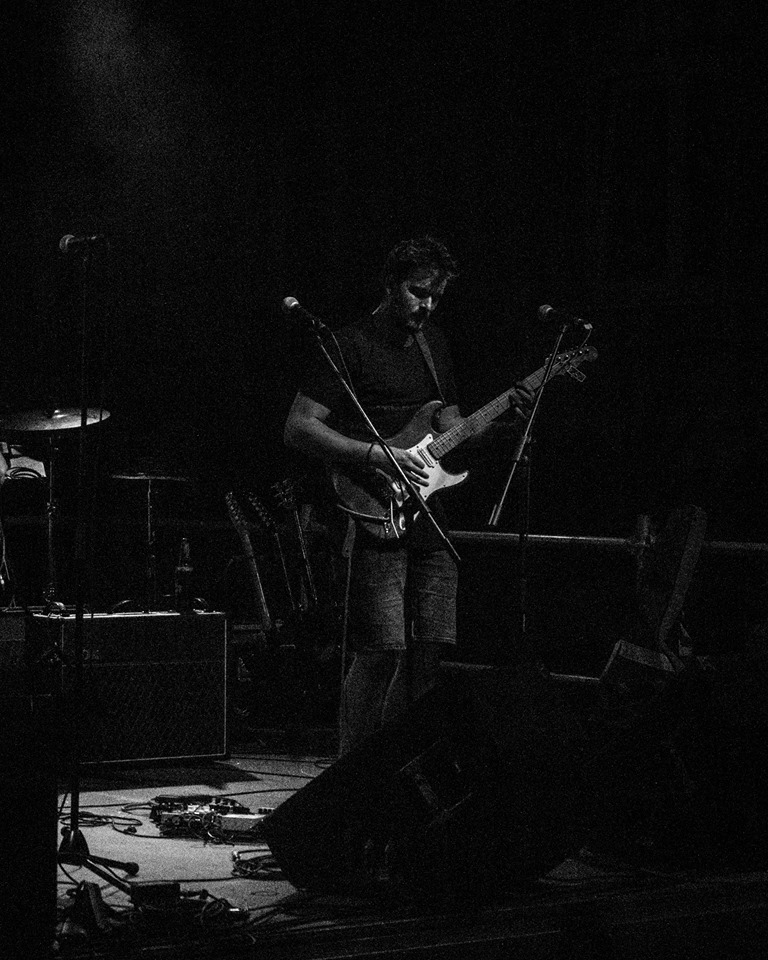 What are some future plans?
To record next nemanja album, do some more movie soundtracks and gig as much as possible. We have a gig in Zagreb (KSET 17.10, be there!) and Belgrade in October for start, and couple more in the way. So basically, the plan is to work and have fun.
Let's end this interview with some of your favourite albums. Have you found something new lately you would like to recommend to our readers?
I didn't really have the time recently to catch up with new music because of the recording and gigging. The latest LP's I have listened to were Igor by Tyler, The Creator and the new Flying Lotus LP. The production on both records is superb, I dig it. During the summer months, I was really into cumbia, so I listened to a lot of old cumbia artist and compilations with Cumbia Chicadelicas being a smash hit on a beach.
And my favourite albums, that's a hard one, there is an endless list. For the last couple of days, I've been listening to Tender Buttons by Broadcast, soundtracks by Pakistani composer M. Ashraf, African disco cuts from N'draman Blinch album Cosmic Sounds and some experimental stuff by DJ Jacques. So let's say this is my favourite music this week.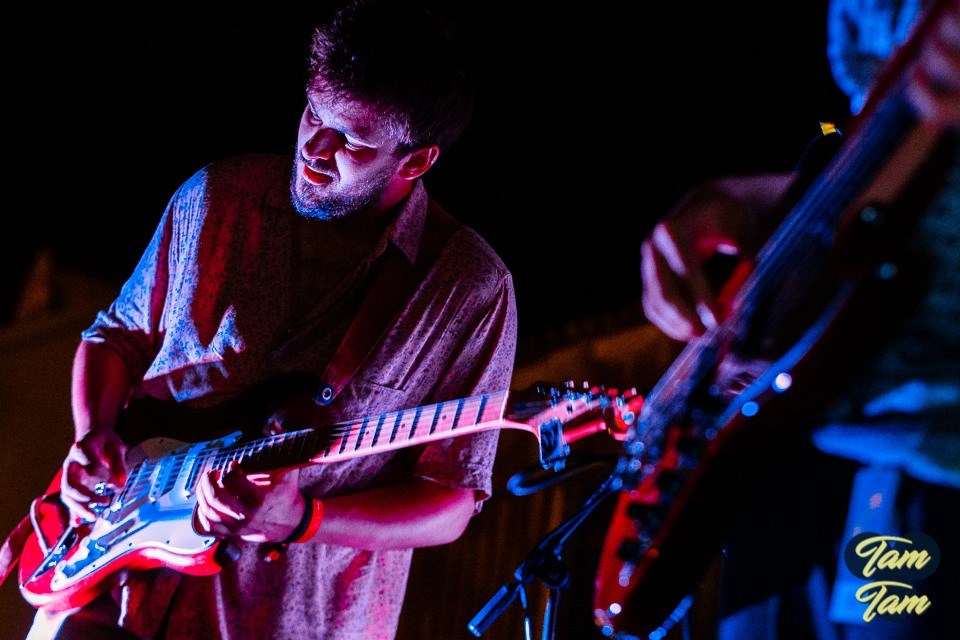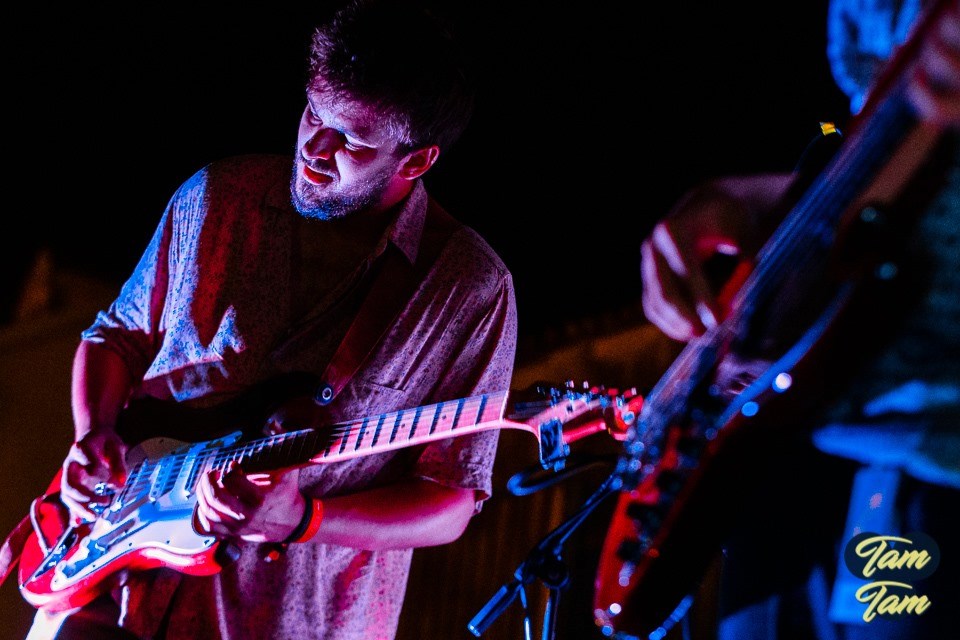 How about locally? From you country?
The albums I will always recommend are Pridjevi, beautiful psych-pop debut by the band Pridjevi and synth space opera Vodič kroz galaksiju za redikule by Valentino Bošković that combines their EP and LP about his journey to Mars. And everything you can find from the experimental-cabaret group from my hometown Gori Ussi Winetou and many projects of the bandleader Franci Blašković. A couple of days ago he released his 91st album, so good luck! Here's the first one.
This year, so far, my favs are Povratak u lagunu br. 07 by Pseća Plaža, Portofon by Porto Morto and sdgvuigujheriptbnjieoang by Fog Frog Dog. Highly recommended!
Thank you. Last word is yours.
Thanks for having me, it was a real honor! Download the album and see you around!
– Klemen Breznikar
nemanja on Facebook
nemanja on Instagram
nemanja on Bandcamp
nemanja on Youtube
nemanja on Soundcloud