Giant Sand – 'Recounting the Ballads of Thin Line Men' (2019)
I've always wondered why it is that more musicians haven't gone back and re-envisioned previous albums, rethinking and reworking them from an older and wiser standpoint, as it sometimes takes years to get a musical though properly formed, which is exactly what Howe Gelb has done with his sophomoric effort from 1986 The Ballad of Thin Line Man.
---
With that in mind, I've often wondered how those new to the album will respond to this revision, especially if they weren't familiar with the 1986 outing; after all, that was nearly thirty-five years ago. He's also reordered the tracking sequence, dropped a tune or two and added the song "Reptilian," where what we end up with is a more sophisticated all out rocking version of the original, one that for all the world, harkens back the ghost of Jim Carroll for me in places.

Make no mistake about it, this is a very fine record, though times change, I've changed, where while I still like the sounds and attitudes laid down here, they're just not as gut wrenching as they were so many years ago, leaving me hoping that if you're new to this album, have never heard the original, that the tighter focus and luscious material will roll over you as it did for me so many years ago.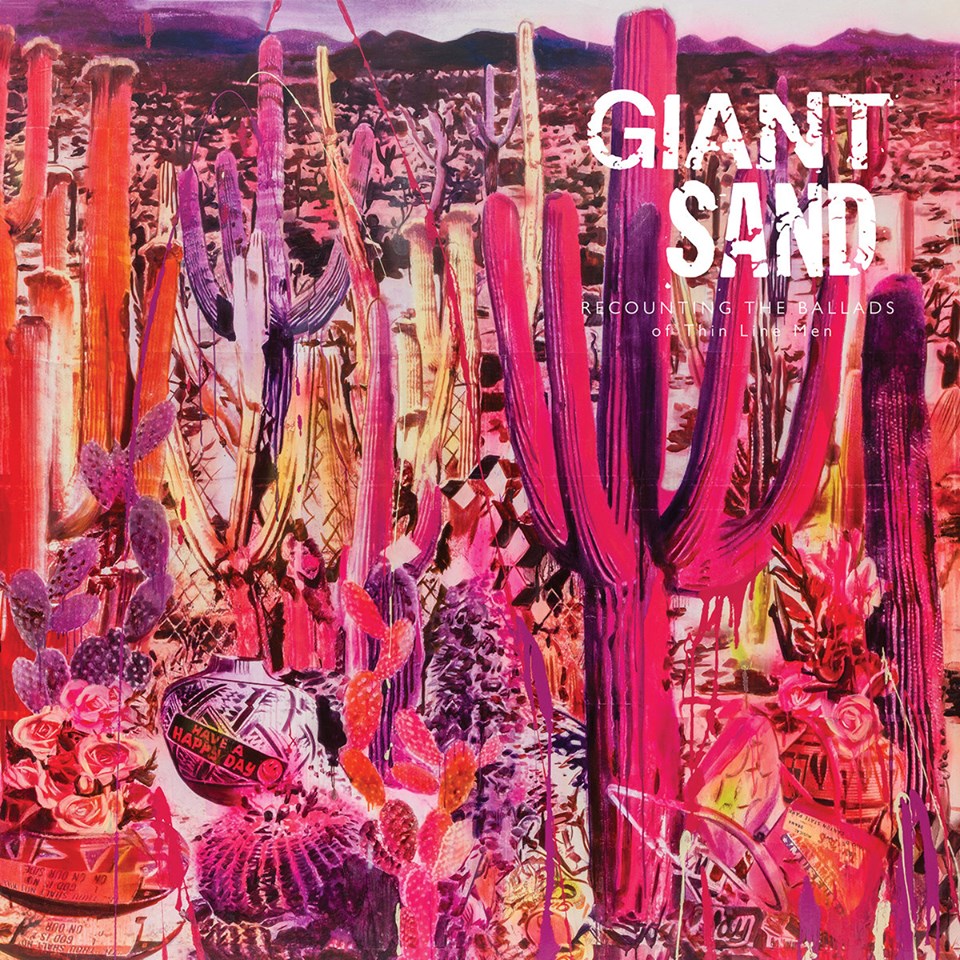 Of course I've had to play both albums side by side, and without a doubt would point you here, though with that in mind, you should certainly avail yourself of the '86 version. That said, the notion that you can't put your arms around a memory, as Howe's song claims, is proven all but invalid here, as it's completely compelling to find a lost lost friend all dressed up in a new set of clothes, yet instantly recognizable by that same old walk.
*** The Fun Facts: There's an eye-catching pink vinyl version that's not to be missed.
Members have included keyboardist Chris Cacavas of the band Green on Red, bassist Paula Jean Brown, who was ever so briefly a member of The Go-Go's and was married to Gelb at the time, Mark Walton of the legendary Dream Syndicate and Continental Drifters, drummer Tom Larkins who later to become a Jonathan Richman sideman, and Iain Shedden, drummer with Australian band The Saints. For a long while the band's rhythm section consisted of John Convertino and Joey Burns of Calexico fame.
– Jenell Kesler
Giant Sand – 'Recounting the Ballads of Thin Line Men' (Fire Records, 2019)