Seattle's Seaprog Festival 2019: Turning the Corner
Seaprog began in 2013, a relative newcomer on the world stage as an international-class prog festival. While it is not comparatively very large in terms of the sheer numbers who attend nor do the organizers pretend to avail it of the pomp and circumstance of big rock, the talent that it brings is consistently of the highest order. While it certainly isn't the only "progressive music" festival in the Northwest, the ethos that Seaprog imbibes is one of support and friendship for performers and attendees alike.
---
That isn't an easy thing to achieve. Whereas the experience in other regions such as the United Kingdom, Germany, Eastern Europe and Mexico is one of welcoming and openness, the Seattle area in particular has distinguished itself for its history of jealousy, hostility and general lack of professionalism and respect toward people who simply want to be good players and make interesting music.
"Seaprog has made itself home and host to musicians and artists from across the globe."
Guitarist Dennis Rea, a founding member of the organizing team along with John Reagan and Jon Davis, has been involved in curating and/or performing at Puget Sound area music festivals for decades. He has experienced firsthand the challenges faced by progressive musicians who are truly dedicated to their craft. "I think it is fair to say that the Seattle music press is almost entirely fixated on indie rock and hip hop and this kind of neo-Americana folk music," Rea said in 2013 when interviewed about the beginnings of Seaprog and its predecessor the Zero-G music series. "Ghetto musics like the type that we (Zero-G) present are about the most ignored music in town…. Progressive rock in actuality has fractured into so many different subgenres that there is music that resembles the old progressive rock of yore; there is music that is basically power pop dressed up with some fancy licks; and then there is the avant-garde side of things. That is my primary interest and that is the type of music that Seaprog is tilted toward most consciously."
"We went out a bit on a limb," Rea continued. "Having seen these acts perform in dive bars, we wanted to create a situation where they could perform in a more dignified setting and be treated as the accomplished artists that they are, where they could actually make a little bit of money for a change and get good sound reinforcement and loving care. That is basically what we wanted to create, and I believe we succeeded."
Since then, Seaprog has made itself home and host to musicians and artists from across the globe. In 2013, its roster included Italy's Jolanda – whose music is defined as "arcane, full of energy, beyond styles;" Seattle's iconic Tone Dogs featuring the versatile multi-instrumentalist Amy Denio and dearly missed bassist Fred Chalenor, who passed away in 2018; and Colorado's Thinking Plague, described by UK prog/free jazz drummer Chris Cutler as "having an original musical vision and the skills to bring it into being." In 2014, it included the undaunted musicianship and complex musical storytelling of Quebec's Miriodor; and in 2015 legendary UK space rock saxophonist Nik Turner performed with his Seattle based free-form psychedelic rock/free jazz project Flame Tree (of which this writer is the drummer and producer).
After taking a one-year hiatus to regroup, Seaprog returned in 2017 notably featuring Mexico's long standing avant rock icons Cabezas de Cera who were joined onstage by Eblen Macari, a known Mexican experimental soundscape guitarist/composer with Lebanese musical roots. The following year, Seaprog received non-profit status and became fiscally sponsored by the 501(c)(3) non-profit arts agency Shunpike. This enabled the central organization committee to focus more closely on the music and building its community of listeners and attendees, making 2018 its most successful year thus far. Performers included explosive Chicago innovators Cheer Accident, Oakland's Free Salamander Exhibit, and Minneapolis' Bubblemath – who combine "grand composition with quirky humor and precise execution" to create a style of prog rock that is "unique and complex."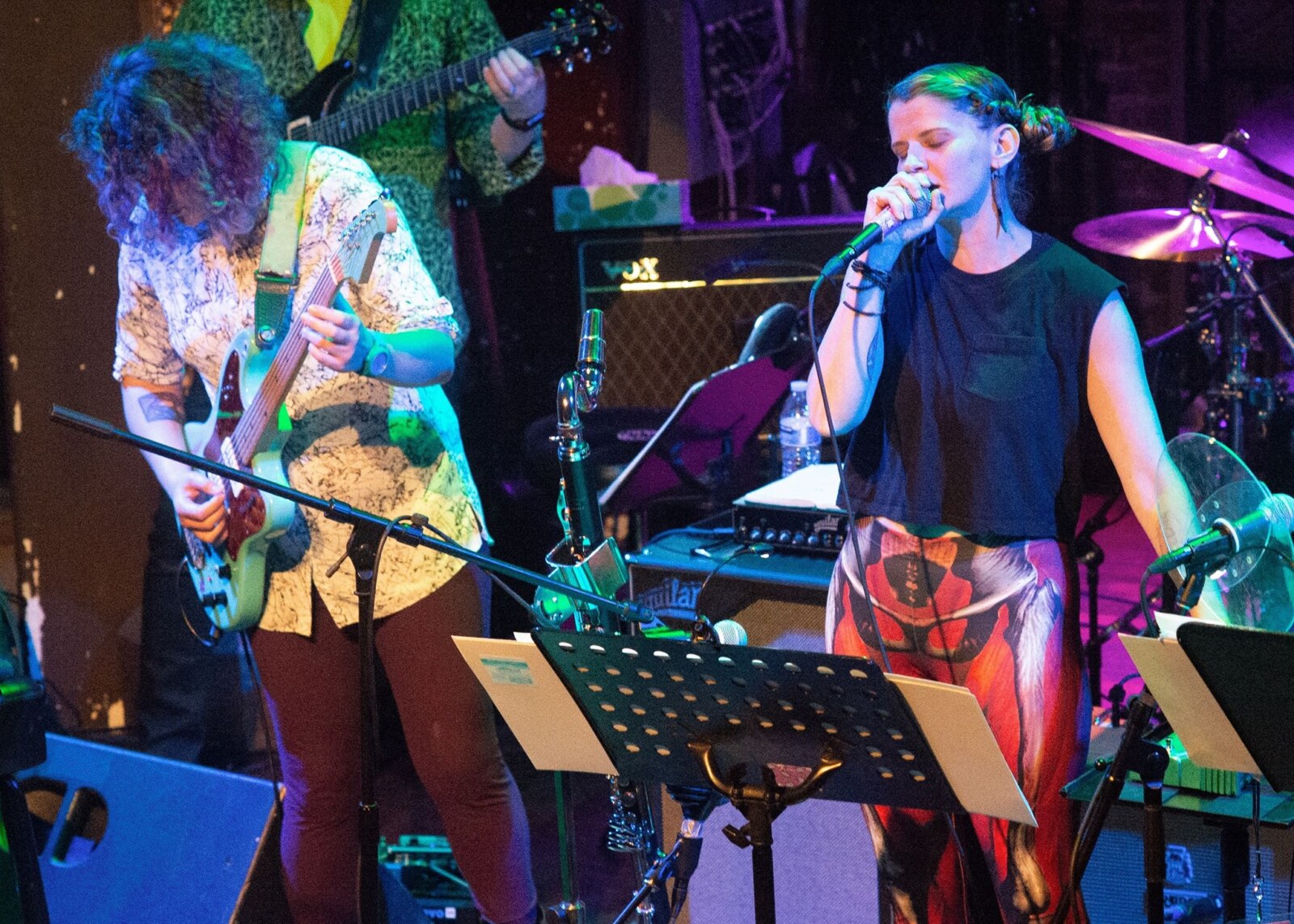 This brings us to 2019. The lineup this year included the fractured time, rhythmic displacement and fine songcraft of Bellingham's The Sheen; the over-the-top guitar solos and funky jam vibes of Chicago's Marbin; pianist/composer Tim Root'sinternational 10-piece ensembleprojectTroot in their only live performance; and the experimental guitar/bass/electronics duo of Marcus Reuter and Trey Gunn.
However, the most anticipated performance was perhaps by Sweden's Trettioåriga Kriget. Founded around 1970 by bassist/vocalist Stefan Fredin and lyricist Olle Thörnvall, the current lineup also includes longtime members Robert Zima – vocals/guitar, Christer Åkerberg – lead guitar, Mats Lindberg – keyboards, and Dag Lundquist – drums. Their music ebbed and flowed from '70s instrumental guitar driven rock to songs with lyrics in either their native Swedish or English that took festival attendees down unknown paths to places of wonder unexplored. At times organ driven, other times psychedelic or progressive jazz rock, every tune they played down to their second encore was captivating and compelling with emotive vocals, skillful and tasteful lead guitar work, and a drummer with chops that could groove like it was nobody's business.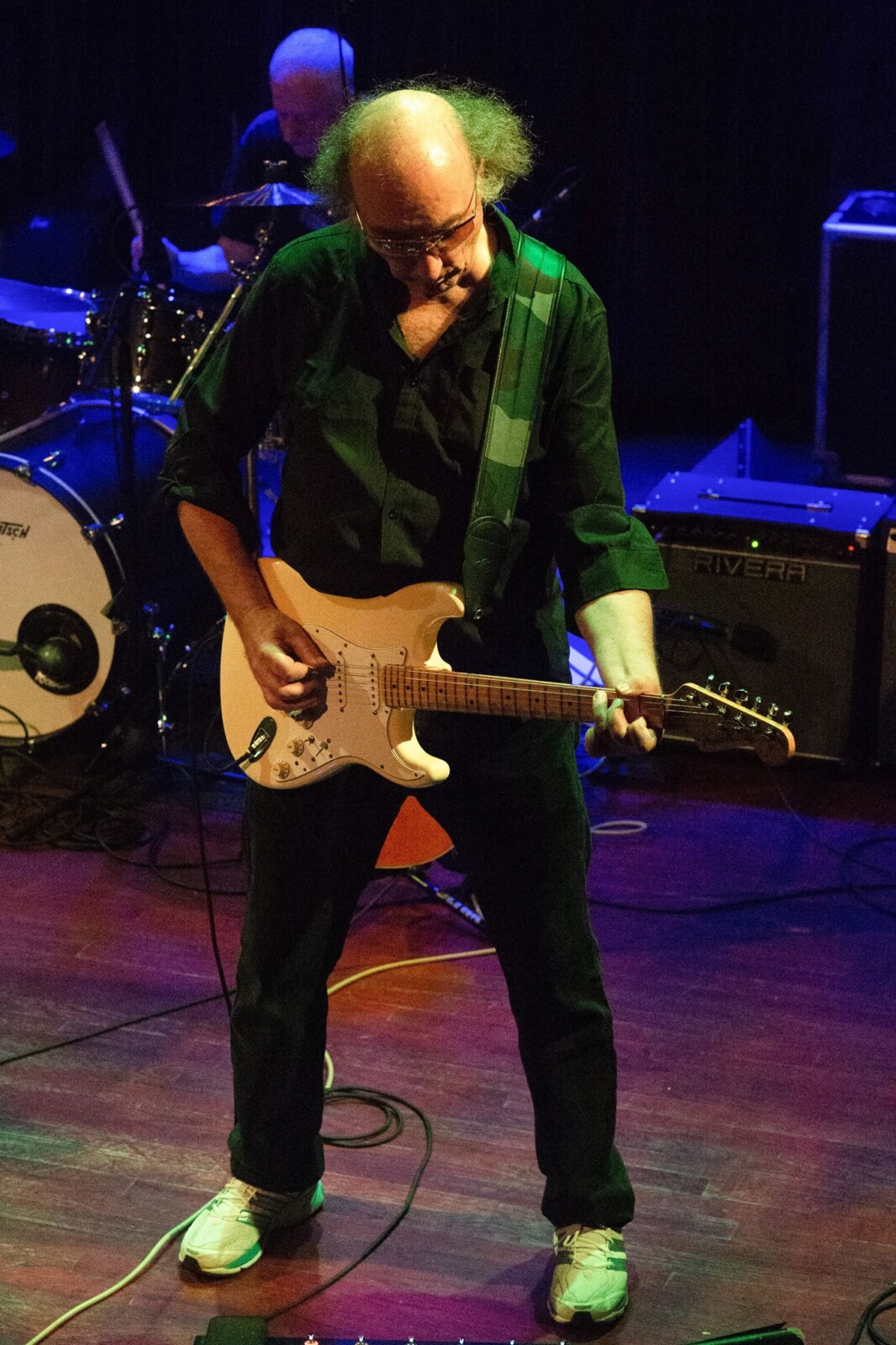 "Seaprog is very special, as you know," said Michael Trew, who performed this year with Moonletters and also performed in 2014 with Autumn Electric."Just playing in the theater, it's a big, beautiful space and the sound is really good. A lot of people specifically come to hear different kinds of music, so I think they come with an open mind. At a lot of our gigs there are several people like that, but this is many, many more times that. I felt really good about it. The theater space is very conducive to what we try to express in the songs. It was kind of the gig that I have been waiting to do."
Seaprog is healthier as an organization than ever before, but has anything changed and how are things moving forward? "When they added the three committee members (Dave McClelland, Joe Fischer and Tom Prather of the band Pinto Wagonfire) it shifted completely," said photographer Danette Davis, who is also the wife of Seaprog founding co-organizer Jon Davis. "The kinds of bands that have come in have been amazing and the crowd is growing, so I think it was a great asset."
"I have been to every Seaprog, all six," said Pinto Wagonfire guitarist and co-organizer Joe Fischer. "This is my second year involved with the Seaprog committee. The four previous years I was a participant and came and watched the bands. The last two years I have been part of the organization that helped put it together. We think we are turning a corner. Now that we are a nonprofit organization, we think we are going to come out in the black this year and that means that all of that money goes into next year's festival."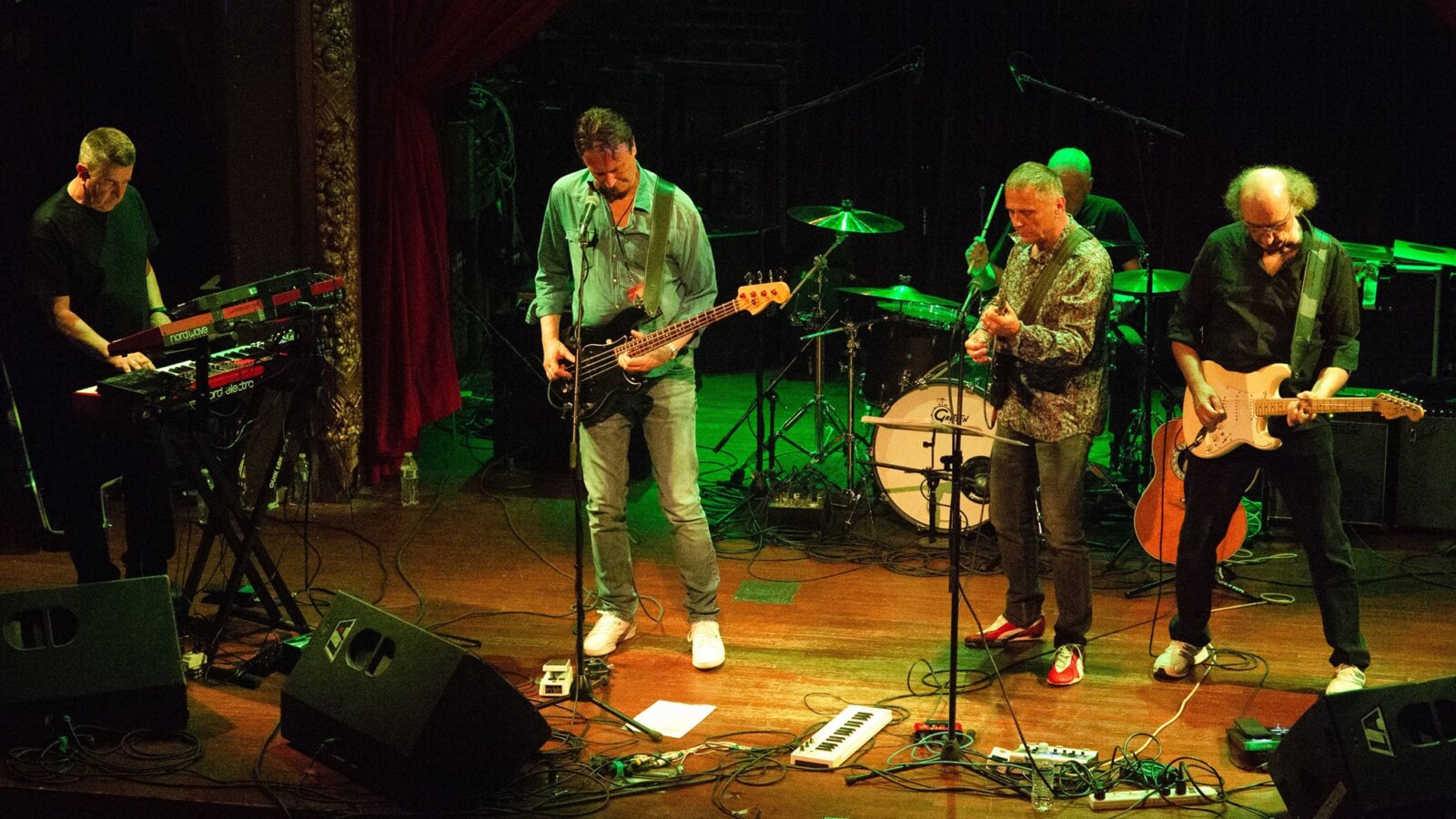 "We see a lot of the same faces, but we are seeing new faces every year," Fischer continued. "We have had a number of people that this is their first time being here and they are like, 'Oh yeah, this is great. We are going to be back next year.' So, we think we are building maybe a grassroots movement of some sort within the community and we look forward to future editions."
"A lot of people who played the first Seaprog have played again throughout the years in different bands," Davis reflected."It's a really tight community. I love this community. I love everybody in it. They're really great people, they are good people."
– Jack Gold-Molina
Sources:
Gold-Molina, J. (2013) Dennis Rea: Zero-Z and the Sea Prog Festival. All About Jazz.
Gold-Molina, J. (2019) Interview with Michael Trew.
Gold-Molina, J. (2019) Interview with Danette Davis.
Gold-Molina, J. (2019) Interview with Joe Fischer.
Miriodor Official Site: http://miriodor.com/
Seaprog Festival Official Site: http://seaprogfest.org/
TrettioårigaKriget (2019) Wikipedia.
TrettioårigaKriget (2019) Discogs Database.