Saluki interview
The jewel in the crown of Compendium Records' brilliant back catalog is the eponymous album from the progressive jazz funk band Saluki, released in 1977. Featuring members from Junipher Greene, Saluki is a much loved rare groove classic and a crate digger favourite. Round 2 recently reissued their debut!
---
What's the story behind Saluki formation?
Ginn Jahr: We were three friends that started playing songs together in our teens. Peter Alois Symington, Even Stormoen and I, Ginn Jahr played in our youth club and at parties. While I, Ginn, simultaneously worked as a roadie for Junipher Greene (at the time Norway's only and upcoming prog band), were Freddy played. After they broke up, Freddy and I went to Bodø to visit and jam with our mutual friend and drummer Finn Sletten, which went on to a few gigs as a trio before we joined forces with my teenage friends. Freddy had by then played with several Norwegian popular prog bands, namely Ruphus and George Keller Band, where as Finn had played in several jazz outfits and toured the world as a drummer.
Kjell Rønningen joined us one day as the original piano player Even, joined the Norwegian School of Art and Theater, as is his family tradition, while Finn joined too many bands and had no time for Saluki. We contacted another of Bodø's drummers, Bjørn Jenssen, who also joined us on a days notice!
What's the story behind Junipher Greene formation?
They were also a group of school friends wanting to make music. They formed in 1965, but were playing clubs and schools all the way to 1968, when they were brought in as the houseband at the legendary Club 7 in Oslo. And from there things moved fast forward to the LP recording and the larger concert arenas.
What do you consider to be your first real exposure to music?
We all of course had different exposures to music, but the main line was in the pop/ rock tradition in the early 60's.
What does the name 'Saluki' refer to in the context of the band name? Who came up with and how did you go about choosing it?
Finn and our sound man Bosse each had a Saluki hound. One day while we were rehearsing for our LP recording we got a request from a Festival whether we could replace Terje Rypdal Group who had to cancel. We had no name for the band yet and struggled to find one when the dogs hassled us and I said get "down Saluki" when one of the others said "Hey, why not Saluki?" and so it became Saluki.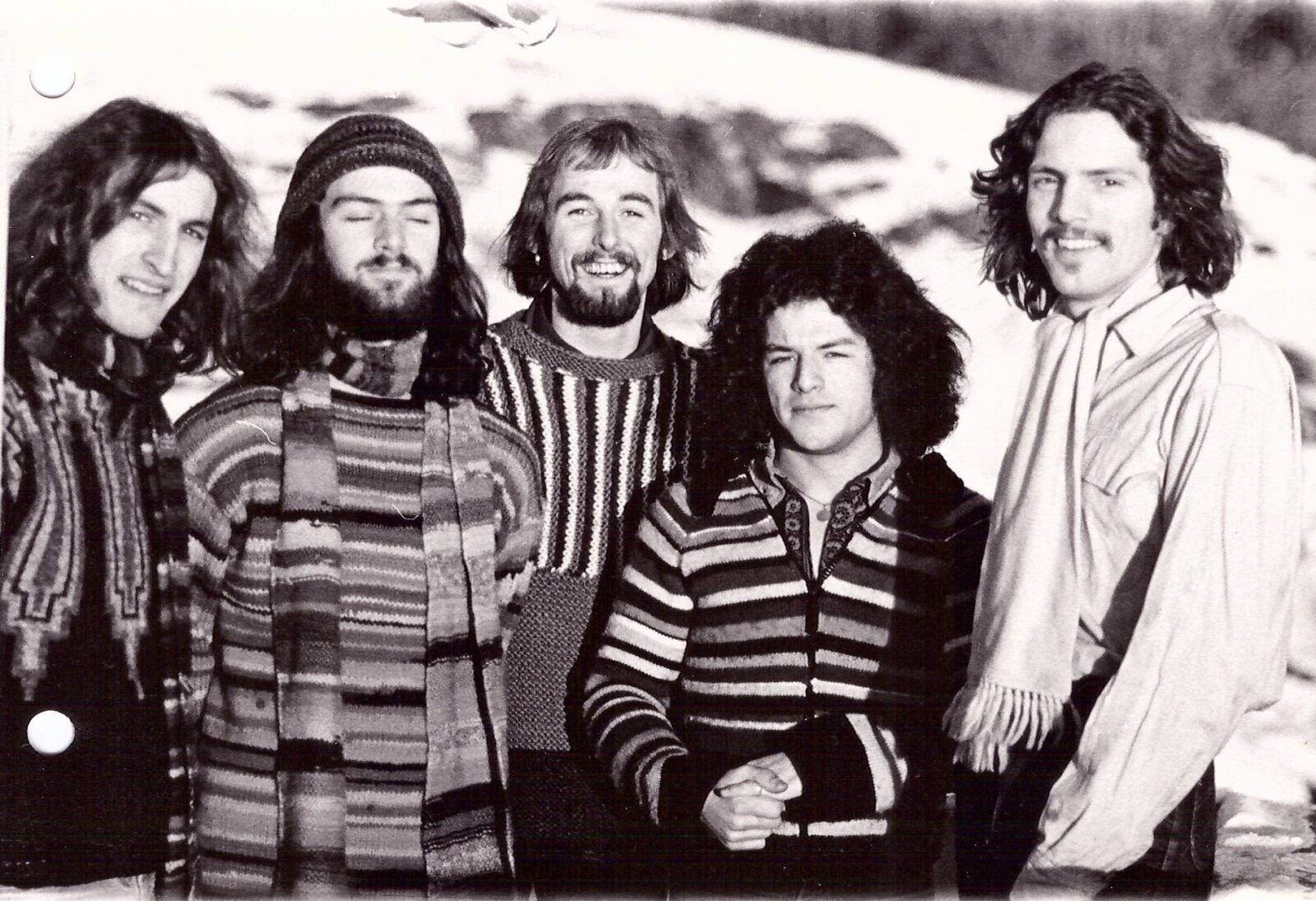 What was the songwriting process like?
Several of the guys have made songs we wanted to play. Especially Peter Alois's songs whom we all loved. While we rehearsed and arranged the songs other themes came up which we included in our set. Freddy also had a bunch of songs to play!
"We were free to experiment."
Can you share some further details how your album from 1976 was recorded? What are some of the strongest memories?
The album was recorded in the basement at home of engineer Bjorn Lillehagen who at the time worked as an engineer at Arne Bendiksen Studios. This was an 8 track facility and we were the first band to record here. Bjorn later established BEL Studio in Oslo to become one of the big studios in the city. But here we were free to experiment and use the time required. Our drummer Bjorn Jenssen had been with us for a few weeks and the energy was hot, so the recording process went quickly since the band was well rehearsed. The strongest memory must be the joy of recording the songs and the high energy level among the people involved.
What can you tell us about the Compendium Records?
Compendium was established by another band of friends from the same area as us. We knew them all from before, but they were into slightly more avantgarde music than Saluki and therefore not really in our network at the time. Compendium released albums by members of the English group Soft Machine, Norwegian jazz singer Karin Krogh, guitar player Jon Eberson with Haakon Graff and drummer Jon Christensen, a group called Blow Out! And a few others. Compendium was originally a record store and alternative bookstore, based on the Virgin concept, that graduated evolved into record label. Saluki recorded a second album for the label, but this was never released due to the bankruptcy of Compendium in '78.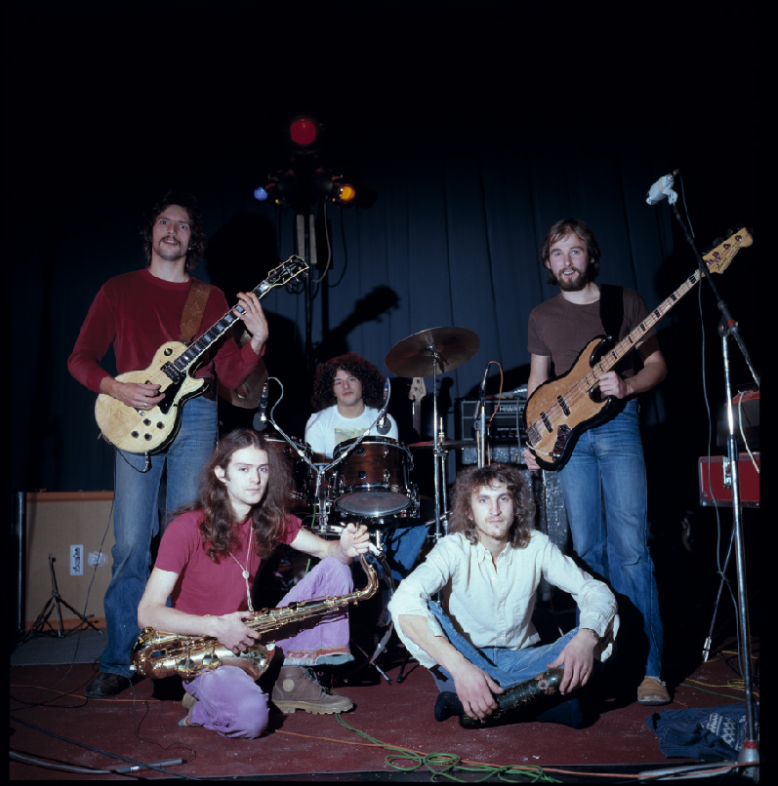 Would you share your insight on the albums' tracks?
"Come Down" was a collaboration between Peter Alois, Even and Freddy. Even made the intro riff based on a theme Peter had, and Freddy made the song around their idea and my lyrics.
"Autumn" was a song brought in by Even written around my lyrics. Even and I had done most of the arranging a couple of years before, so this was Even's show piece.
"The Awakening" came out of jamming and Freddy wrote the song from a lyrics I had.
"Love to the Sun" was a song Peter had written several years earlier before the recording. It's a song we had played acoustically for years. We thoroughly enjoyed giving it the electric treatment it deserved and is one of the songs we still enjoy very much to play.
"Uranus in Cancer" again a composition by Freddy, arranged by the band. A truly 'Floydian' experience.
"Fantasy Suns", one of Even's ditties, a song we used to play as a vocal piece with only piano as backing.
"Hidden Path III" is the third composition based on a similar riffs from music Freddy made to Tolkien's 'Lord Of The Rings'. It is the closest we get to a jazz rock piece with some freeform structure. We play several of Freddy's songs now from his Tolkien inspirations and probably more will come.
"Take the Road Across the Bridge" is a tribute to Junipher Greene. A song Freddy wrote together with Bent Aaserud for the band we all loved.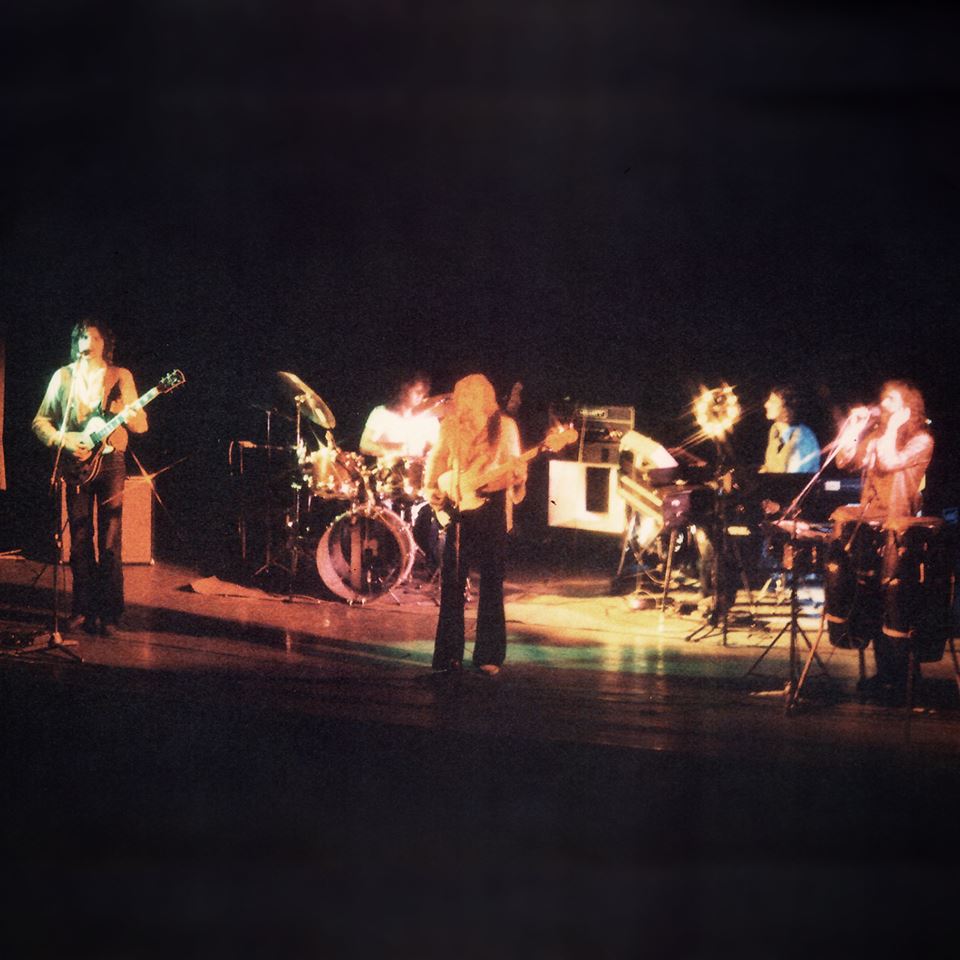 Were you involved with any other bands?
Bjørn got involved with several other bands at the time. And he and I did a recording with a Norwegian poet Arild Nyquist called 'Epleslang' which is rather special. Freddy and I played with some groups based around the infamous Club 7 and after the break-up of Saluki, Kjell and Bjørn joined the Norwegian band Ruphus and did several successful tours in Germany. Freddy played in several groups here, most known the group Chipahua with Bjørn and Finn on drums, before he moved to Copenhagen and joined the the band Repeat Repeat. Bjørn formed in the 80's the group Dance with a Stranger.
What are some of the influences?
At the time, Santana, Earth Wind and Fire, Yes, Pink Floyd, Joni Mitchell, The Band, Frank Zappa etc.
"Rough and groovy, spacey and harmonious."
How would you describe Saluki's sound?
They call it 'Psychedelic Funk!'? Rough and groovy, spacey and harmonious.
Thank you. Last word is yours.
Saluki did their comeback concert 40 years on the day of the release of their album Saluki at Oslo Concert House the 30th of March 2017! The reception was so overwhelming that we decided to occasionally continue. We drafted two longstanding friends to join us, Gunnar Berg-Nielsen on drums and Trond Tufte on guitar, since Bjørn (the drummer) chose not to. We have toured a bit, are playing some Prog Festivals and clubs, and are rerecording the 2nd album from 1977 with a slight variation. The feedback we get is really exciting and the admiration from people in their 20's and 30's especially surprising. Our aim is to reach out with some 'Peace and Love' and share some thoughts and have a good time.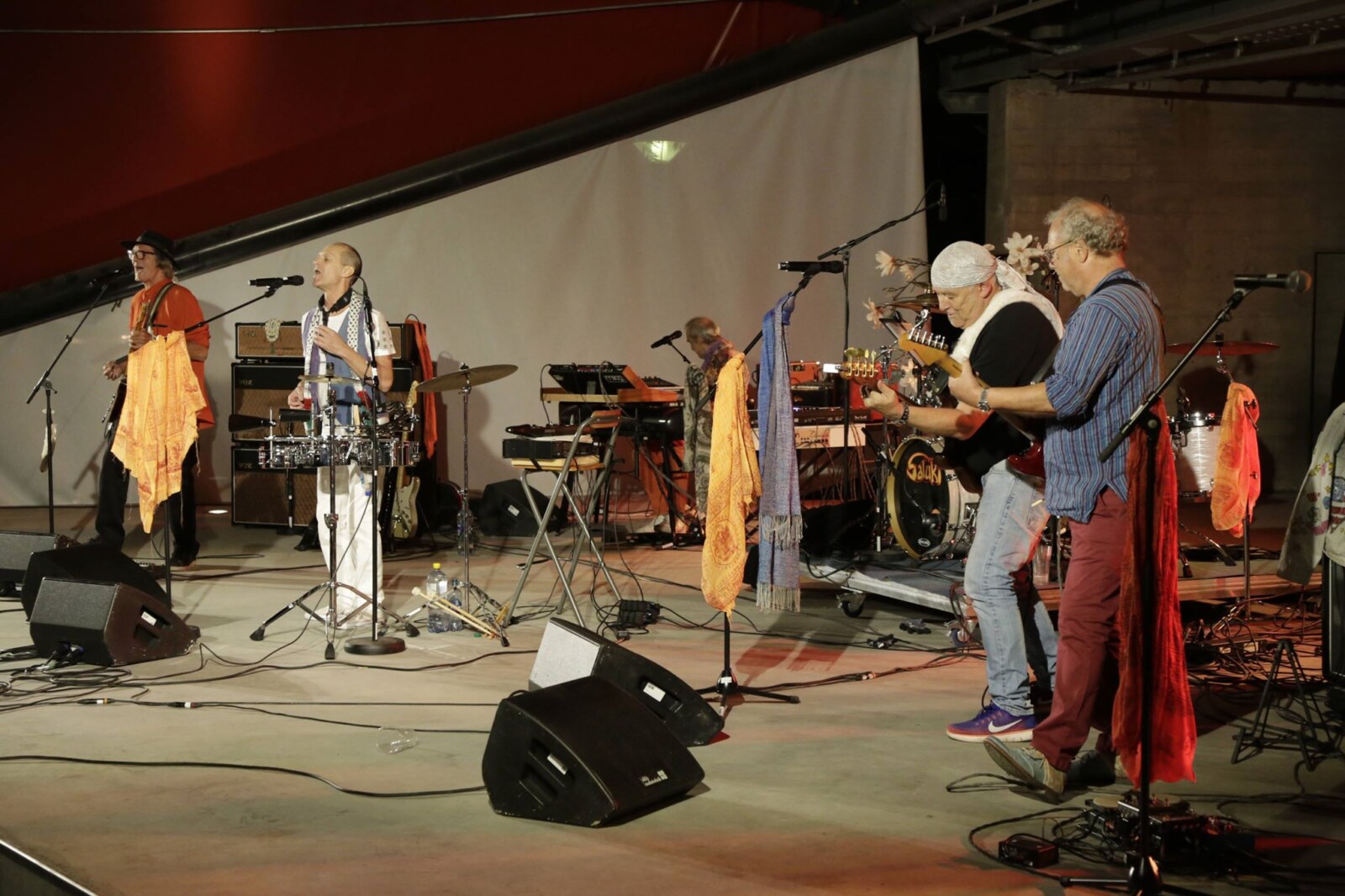 The exciting news now is that when we played the Close to the Rain Prog festival in Bergen in June, we got signed to Apollon Records immediately after the concert for our next album release – Amazing Games. A very satisfactory experience for us and a very good record! New material and recordings are already on the way…so a third album won't take as long this time around! Fortunately!
– Klemen Breznikar