Walker Phillips interview
Walker Phillips released a wonderful album on his God's Eye Records label. Fans of acid psych folk will love it.
---
On My Love Sunday, Walker Phillips trips out a haunting atmospheric album of exceptional proportions, rolling back the years and bringing forth a haunting and lightly experimental vision that seems to have been beamed in from the hazed psychedelic 60's, where a disembodied DJ would spin this entire record late into the night, with listeners putting off their nocturnal slumbers in favor of hearing what would be unveiled next.
My Love Sunday rides delicately on the thematics of what we once referred to as 'Happening', where Phillips weaves acoustic folk inspired meanderings using a delightful guitar, sitar and a woodblock as percussions, along with a flute that weaves in and out of lightheaded effects, bringing back ghostly long lost memories of early Tyrannosaurus Rex and David Bowie … though Walker Phillips is more, especially when the final track "End Time" ventures from your speakers with its electric guitar riffs that almost bespeak of a changing time in the here and now, though that change actually took place decades ago when the world sadly flicked on the power and never looked back.
The album is very much of a late night lysergic adventure that doesn't so much command one's attention, as it invites the listener in, where for an hour they're invited to shed their skin, finding themselves immersed in the warm waters of a different time and place, coming out the other side changed, where the half remembered images hang like lucid dreams one can't shake, yet alone being sure were real or not. My Love Sunday comes across as a fabric still in the process of being woven, where this is but the first step toward an elemental resurgence of devotional tribe-like manifestations, a chart of sorts, a manuscript designed with cryptic symbols, numerology and a vast interconnected range of view, optical perceptions set to music, all intended to unhurriedly move the world incrementally toward that utopian peace of mind that we were once so close to achieving … with Walker Phillips laying down the soundtrack for a second chance at lush visionary enlightenment.
– Jenell Kesler
Can you share some details how your latest album was recorded and released?
It was recorded over a couple of weeks in my home studio. I played all of the instruments myself, with some exceptions (most notably the splendid flute playing by Mr Evan Francis). I only work with tape – a preference for certain qualities that the technical constraints introduce. Many people think tape has 'a sound' but that sound is not entirely sonic, it is also due to a way of working which is something of a lost art. My equipment was very limited and I've since expanded and improved my studio (The Colourful Way) considerably – just wait until you hear the next album!
Thematically the album is a bit dark, I've always leaned towards the melancholy, but not in an unpleasant way – there is great beauty in sadness as almost anyone who enjoys good art will know! And of course at times the album is very light-hearted and fun as well. It is a very lyrical album and although I would love to take credit for all of the words and ideas, many of them seemed to channel through me rather than come from my own mind. Conversing with the divine is very human, but not everyone knows how to converse well and when to listen! When the universe speaks you will find light and darkness in equal measure, always.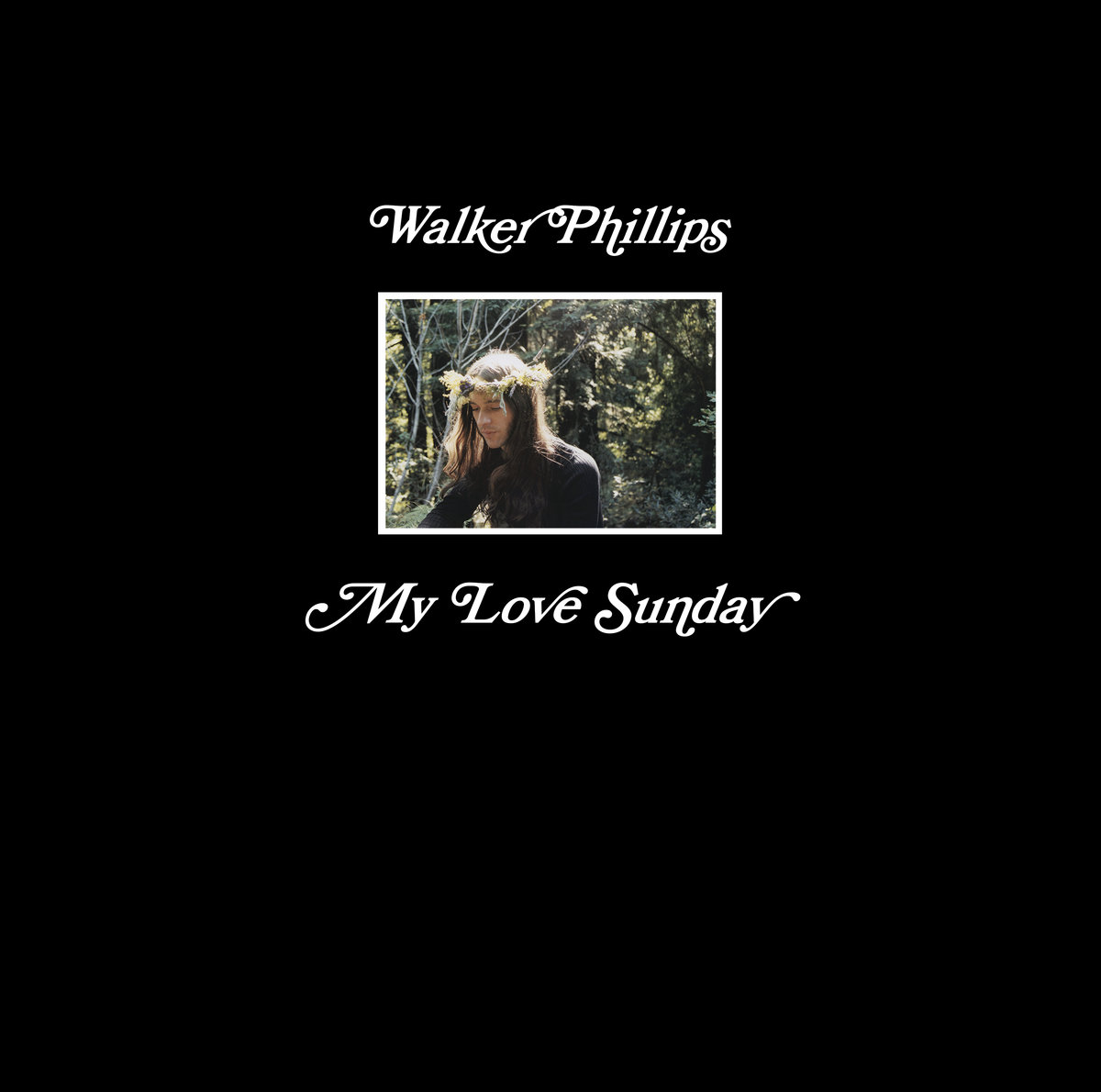 What's your opinion about psychedelic rock music?
Who could disagree that the term 'psychedelic', particularly with regard to music, has gone rather far adrift. Whether I find something 'psychedelic' comes down to what I can perceive of the artist's state of mind – sometimes this is reflected sonically in the music, sometimes lyrically, sometimes both. When an artist is truly reaching for something they cannot quite grasp, openly and honestly sharing their revelations and their pain, I enjoy that very much.
Any upcoming live dates?
I perform regularly in and around San Francisco solo and with several groups, from rock n roll to acoustic traditional music. I'm sorting out details in hopes of a solo European tour in the spring/summer. There are dozens of absolutely brilliant avant-garde sort of 'folk' musician/poets in San Francisco (whom I work with regularly as a collaborator and producer), and some of us are planning a showcase early next year, God's Eye Records will keep you in-the-know!
Who are some of your personal favorite bands?
You'll find many of my greatest musical inspirations worn plainly on my sleeve: The Incredible String Band, Donovan, Love, The Beatles, Syd Barrett, Marc Bolan. These days I spend a great deal of time listening to very traditional, mostly English, music as performed by the likes of Anne Briggs, The Young Tradition, The Watersons, Tim Hart & Maddy Prior, and in particular Mr Peter Bellamy from The Young Tradition who went on to have a lengthy solo career, which although very obscure was absolutely brilliant from start to finish.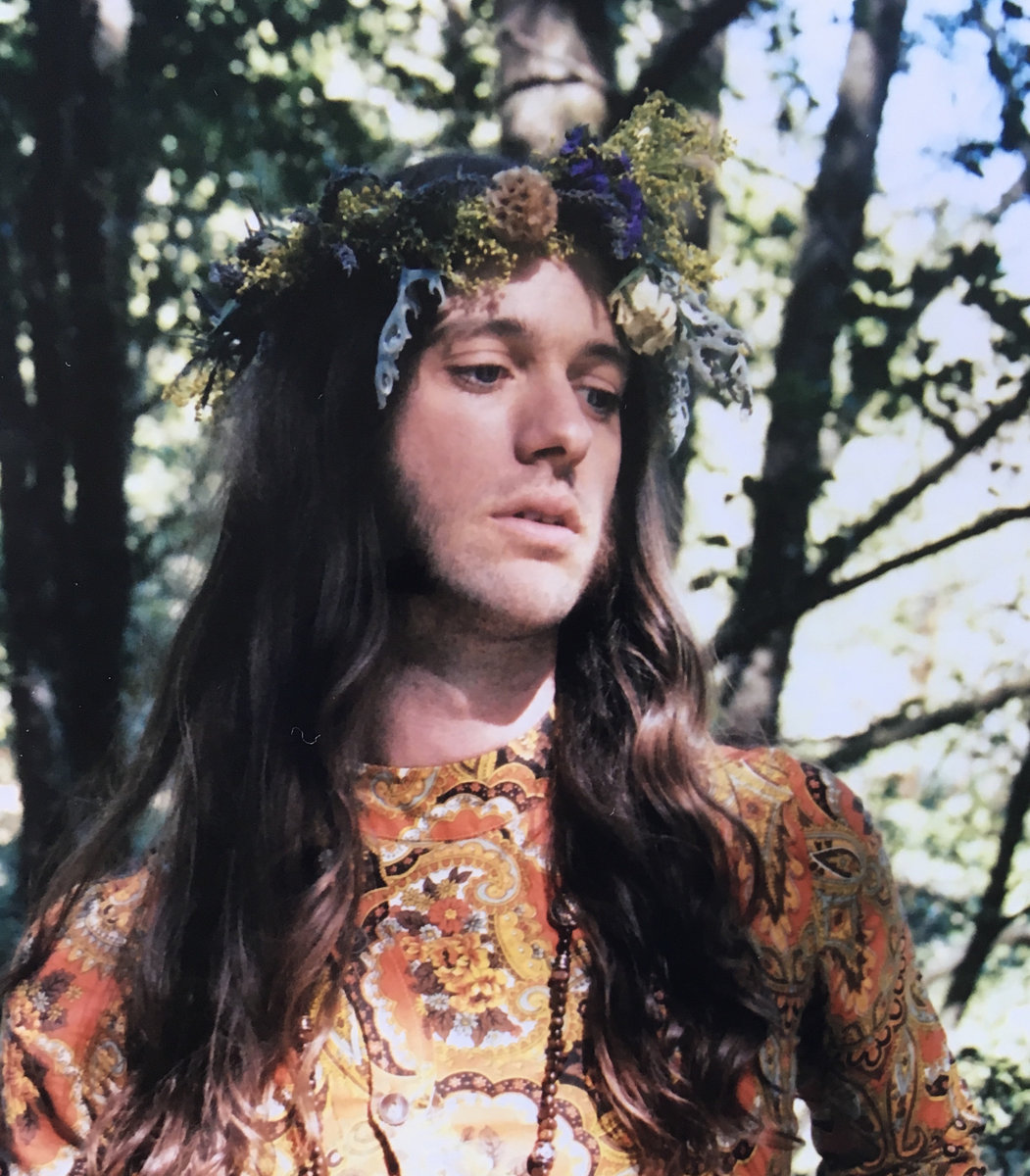 What can you tell us about your record label?
God's Eye Records is an entity that I created to release two albums that were very dear to me, that I felt I could not entrust to anyone else: My album My Love Sunday, and an album I produced for San Francisco singer Caira Paravel entitled Mirror Mirror. I had no intention of creating a record label but I suppose when you self-release a few albums that is what you are! Truly I find it rather difficult to 'market' myself as it were, I'm a humble sort of person but I am learning many lessons. Lately I've been making 8mm films for some of the music and you can find them through my website or search God's Eye Records on lovely YouTube.
– John Wisniewski