Dead Sea Apes & Adam Stone – 'Warheads' (2018)
Cardinal Fuzz favourites Dead Sea Apes are no strangers to It's Psychedelic Baby and their latest finds them reuniting with multifaceted singer/actor/musician Adam Stone for an apocalyptic dystopian mindfuck that forges a head-on collision in your skull that's equal parts Dead Kennedys-meet-The Fall über-punk rant ('Inside Of Me') and fuzzy-headed, thousand yard stares punctuated by Stone's Speaker's Corner soapbox ramblings.
---
Only problem is that the two don't often sync up (as on the two 11-minute centrepieces 'Reduced To Zero' and 'Retreat To Your Bunker') and the listener is faced with a decision – zone out to Dead Sea Apes' heavy-lidded jamming or try and make sense of what Stone's on about. [A lyric sheet might've been a good idea, although fans of Bob Calvert's similar poetic pronouncements on all those Hawkwind albums (cf., Space Ritual) may have an advantage!]
I suspect Stone's got a bug up his bum about the current state of political affairs, but all that wasted energy on finger pointing and namecalling is all rather tired by now, so the album's sell-by date may hit sooner than anticipated. But I do like Stone's high energy Johnny Rotten impression throughout the Sex Pistols revival, 'Doing What You Want' wherein the Apes pull out all the stops for some razor-sharp brain surgery. And 'wind fans will certainly freak out to the stomping, electronic orgone accumulator vibe of 'Broken In Two' if they can imagine Mark E. Smith subbing for Mr. Calvert! Even remaking Black Sabbath's 'Iron Man' as the stalking, seething 'Yes No' works wonders in this context.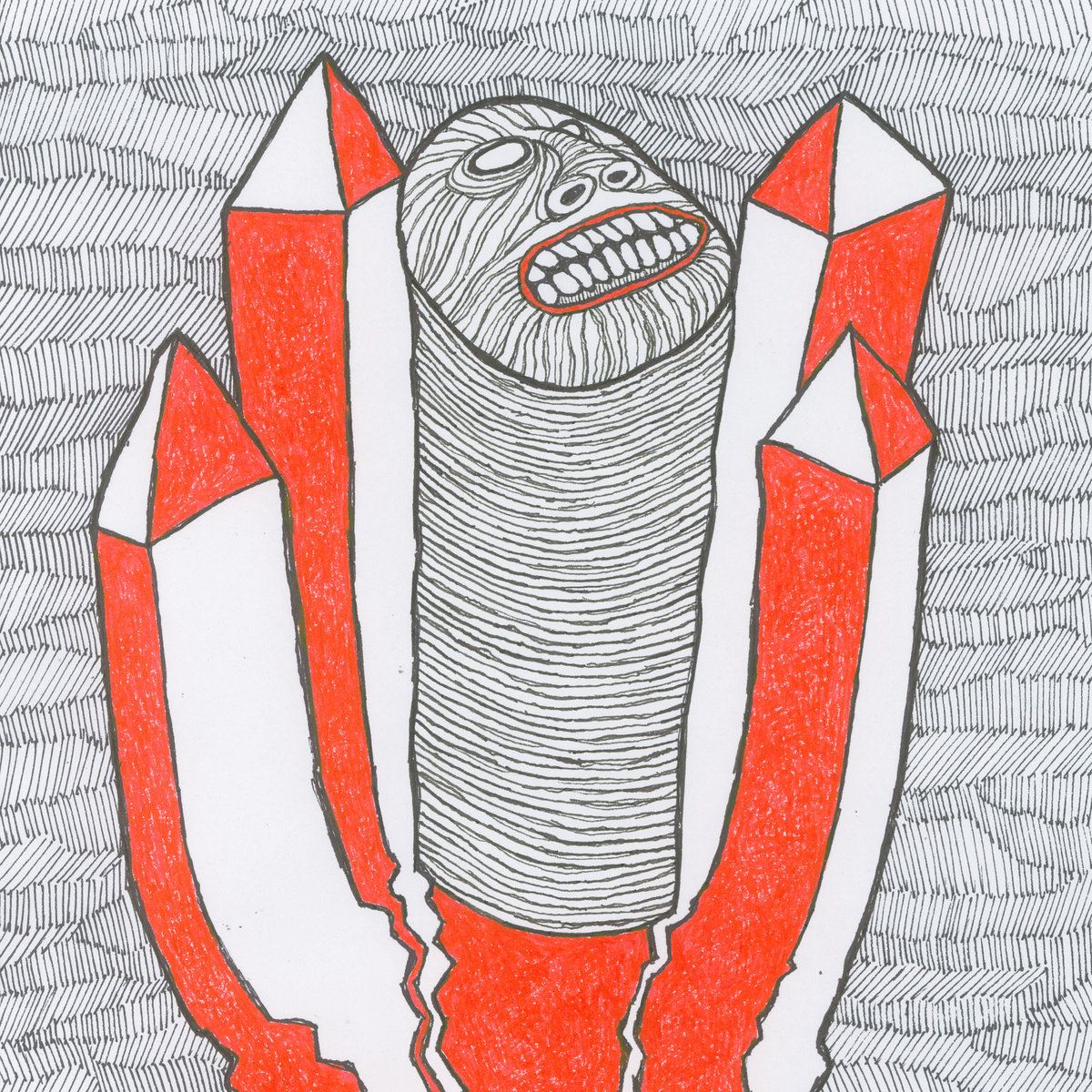 So while you may have a rough time deciding which side of the fence to focus on, Warheads gives you a lot to digest and much of it is very good indeed.
– Jeff Penczak
Dead Sea Apes & Adam Stone – Warheads (Cardinal Fuzz, 2018)