The Yardbirds interview with Jim McCarty
Jim McCarty is the renowned drummer from The Yardbirds who is respected worldwide for his innovative drumming style which he introduced into music in the '60s on hits such as "For Your Love", "Heart Full Of Soul", "Evil Heated You", "Shapes of Things" and "Over Under Sideways Down" – all of which were UK Top 10 hits.
When The Yardbirds broke up in the late '60s Jim formed a number of successful bands over the next 25 years including Renaissance, Shoot, Box Of Frogs, Stairway and Illusion before reforming The Yardbirds in the '90s, whom he still tours with today.
"Walking In The Wild Land" is Jim's third solo album released by Angel Air and features his songs and vocals in wonderful psychedelic/folk rock style.
---
What inspired you to start playing music? Do you recall the first song you ever learned to play?
I was always very inspired by drums after playing the snare drum in the Boys Brigade. Maybe one of the first songs I learned to play was "Apache" by the Shadows.
Can you elaborate the formation of The Yardbirds?
The Yardbirds were formed really by the amalgamation of two bands. The Metropolis Blues Quartet, a country blues band formed by Paul Samwell-Smith and Keith Relf, and another band comprising myself with Top Topham and Chris Dreja. We would all hang out in a pub in Kingston, Surrey called the Crown.
Looking back, what was the highlight of your time in the band? Which songs are you most proud of? Where and when was your most memorable gig? 
Looking back I always think the best time for the band was 1966 when we first went to the US. We had already had some US hits – "For Your Love" and "Heart Full of Soul" being two of them, and we got great receptions everywhere we played.
You became the only member of the band to appear in all of its incarnations. What's your favorite line-up? Was it difficult to get that energy back when the line-up changed?
It was the line-up with Jeff Beck, Paul Samwell-Smith, Keith Relf, Chris Dreja and me. We went in to Chess recording studios in Chicago and recorded "Shapes Of Things". A song we had got together on the road. This was our best song and the best time for the band. We did a great performance in a small club in Hollywood where everything "clicked". Another memorable performance was also in 1966, when we played a tour with the Stones and Ike and Tina Turner. We had Jeff and Jimmy Page firing on all cylinders Just before the Stones were due on, and the crowd didn't stop shouting for more. This was at Cardiff. The Jeff Beck line-up was my favourite chemistry wise, and when we had the 4-piece with Jimmy Page we never quite had the creative capacity, even though we were still tight on stage (Yardbirds 68).
Which album gave your the most joy to record it?
The best fun album recording was Roger The Engineer – recorded in London in 1966. It was the first time we had set out to do a studio album and we had a lot of fun writing new songs plus adapting some of our live songs for the studio.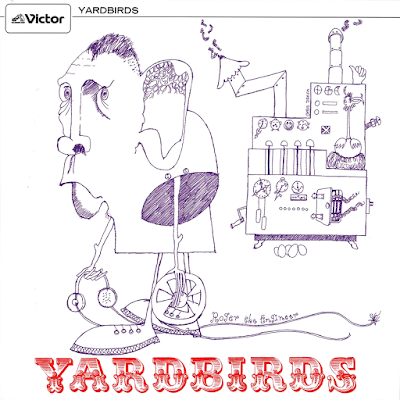 You issued a single with Keith Relf under the moniker "Together". Next step was formation of Renaissance with Keith Relf along with John Hawken, Louis Cennamo and Relf's sister Jane Relf. What can you tell us about formation of Renaissance? Was there a certain concept behind it?
Renaissance came about when Keith and myself were advised by our new manager, John Michel, to form a band in order to go out on the road to play our songs. We had no concept, except after we had jammed together on some of our ideas. John Hawken started to play some Beethoven on the piano which we loved as an idea, and used that in other songs we were developing.
Your debut was issued on Island Records in 1969 and it sounded completely different from Yardbirds' material. Who were the band's major influences?
We got Jane Relf in as Keith and I had played with the Stone Poneys in the US and quite liked Linda Ronstadt. Also influenced by "Hair" and other eclectic influences.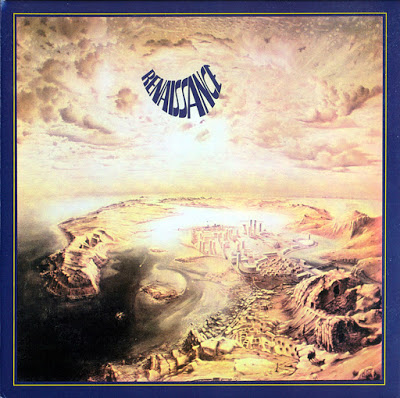 May I ask what was the main reason for you to leave the band? 
I left the band because of a big misconception. I thought I could just take a "back seat" carrying on writing songs without performing! I did carry on writing some songs for the new line-up, but eventually lost touch with them. Micky Dunford, the guitar player started to write songs with Betty Thatcher, a poet from Cornwall with whom I had originally collaborated with.
In the late 1970s you were part of another wonderful project called Illusion. 
Illusion came about a few years later when the original Renaissance line-up spoke to each other about still receiving quite healthy royalties from the early albums and thought we would re-unite under a different name, as Renaissance was still Going.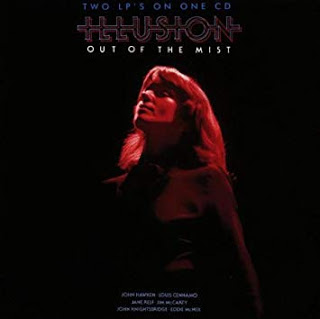 Unfortunately Keith Relf was tragically electrocuted in 1976, but we all decided to carry on, getting in a lead guitarist and a drummer (I decided to sing up front with Jane). This opened up the floodgates, and I was able to write most of the songs on he first album with Island Records again!
Later on you were involved with many other projects, but let's move to your latest album. Walking In The Wild Land is your third solo album and features your songs and vocals in wonderful psychedelic/folk rock style. Can you share some further details how Walking In The Wild Land was recorded and released?
Walking in the Wild Land came about from a phone call I got from George Koller in 2014 saying he had an arrangement with No 9 Studios in Toronto and would I be interested in "getting some ideas together". George had played on my previous CD Sitting on the Top of Time, and we got on very well. From there the idea blossomed and I wrote all the material at my home in France. We initially recorded as a three piece with Tom Reynolds on keyboards, and later augmented with drums/ percussion plus fluegelhorn (on "Charmed") and some nice lead guitar from Alex Lifeson on "Soft in a Hard Place". Terry Brown came on board and mixed the album, being responsible for some of the additional musicians.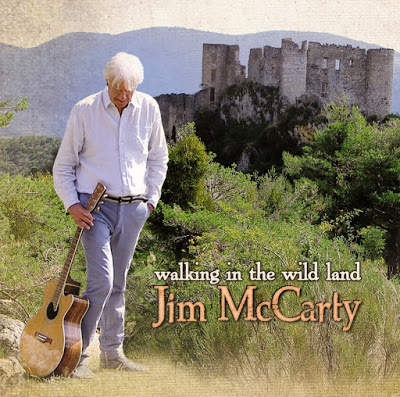 How pleased were you with the sound of the album? What, if anything, would you like to have been different from the finished product?
I am very pleased with the sound, especially on my voice.
What currently occupies your life?
Living in France in a beautiful part of the World I'm inspired by nature and the open air, and spend time walking in the hills! Also playing a bit of tennis.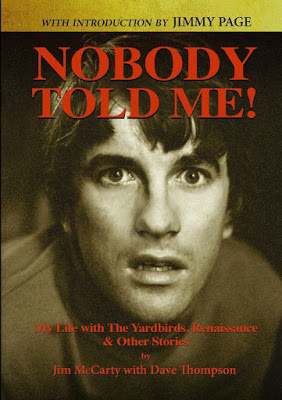 What are some future plans?
Don't know what the future holds (yet), but very pleased with my book – "Nobody Told Me"- and very thankful for my life in music.
Cheers
Jim
Thank you.
– Klemen Breznikar