Luna – 'California Blue' / 'Rock Yr Baby' (2017)
I don't believe that there'a a Luna album that doesn't include a cover song, and their release of A Sentimental Education in 2017 was entirely composed of cover versions of the songs they loved and inspired them the most.
---
Beginning with "Rock Yr Baby," the George McCare classic, though he titled it as "Rock Your Baby," was released in July of 1974, and was one of the first landmark infectious recordings from the era of disco, a song that Luna without fail would play at the stroke of midnight during every New Year's Eve show, and was the chord progression that John Lennon (yes, of The Beatles) lifted for his single "Whatever Gets You Through The Night" … so the song is definitely a grabber. Until now the number has never been available, though with cover material leftover from the recording of the aforementioned album, the track was ripe for the picking, and now it's yours for the listening anytime you wish.
"California Blue" was penned in 1989 by Roy Orbison, Tom Petty, and Jeff Lynne, being released on Roy's album Mystery Girl. It's a song that fits Luna to a T, is delightfully laced with a country twang flavor, suiting Dean Wareham's voice like a glove, where he pulls off those falsettos magnificently, with the only thing he's in need of is a Nudie Suite (Nudie Cohn) to put it all into the proper stage lit perspective.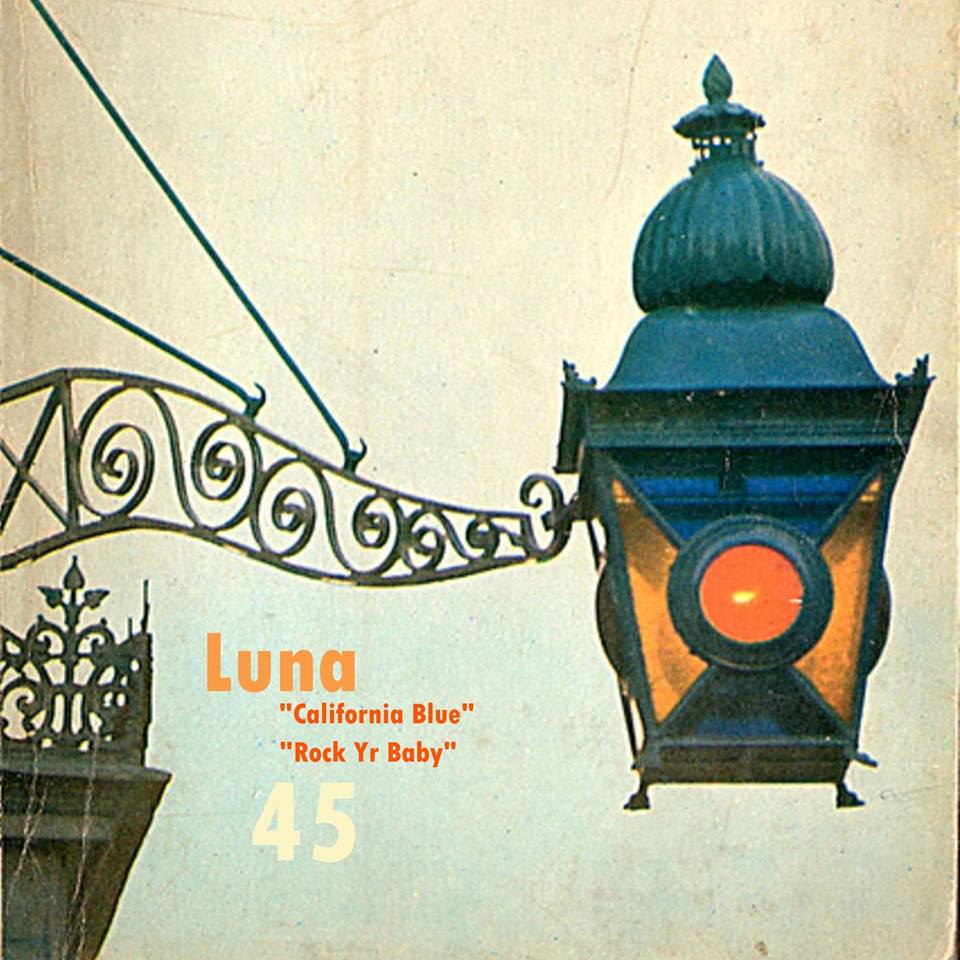 A limited edition of 500 vinyl 45 rpms from the very small Feral Child Record label.
– Jenell Kesler
---
Luna – 'California Blue' / 'Rock Yr Baby' (Feral Child, 2017)